Asian Zen is a captivating design style focusing on sleek lines, nature-inspired textures, balance, and minimal, contemporary décor that promotes relaxation and overall positive mental health.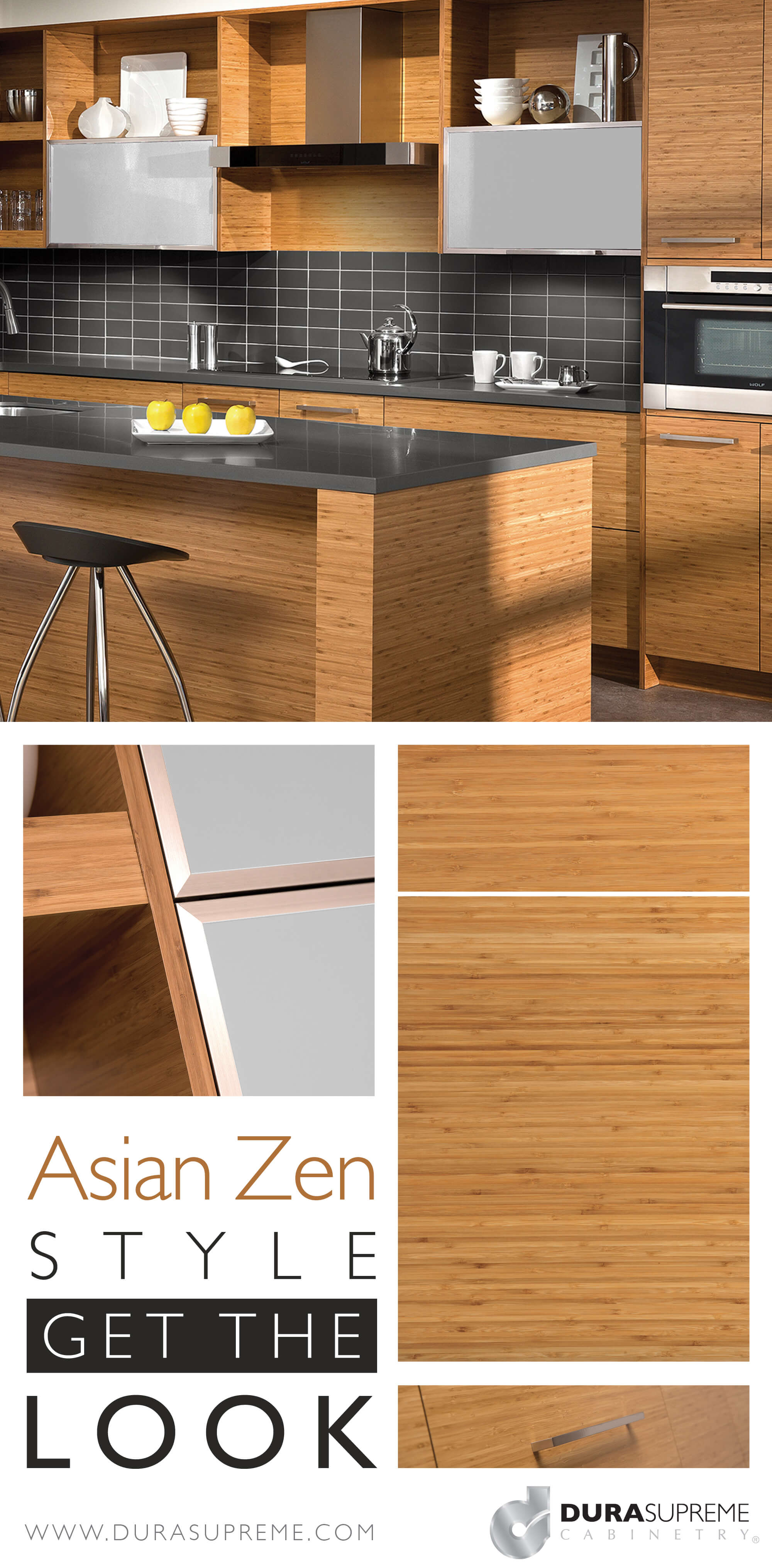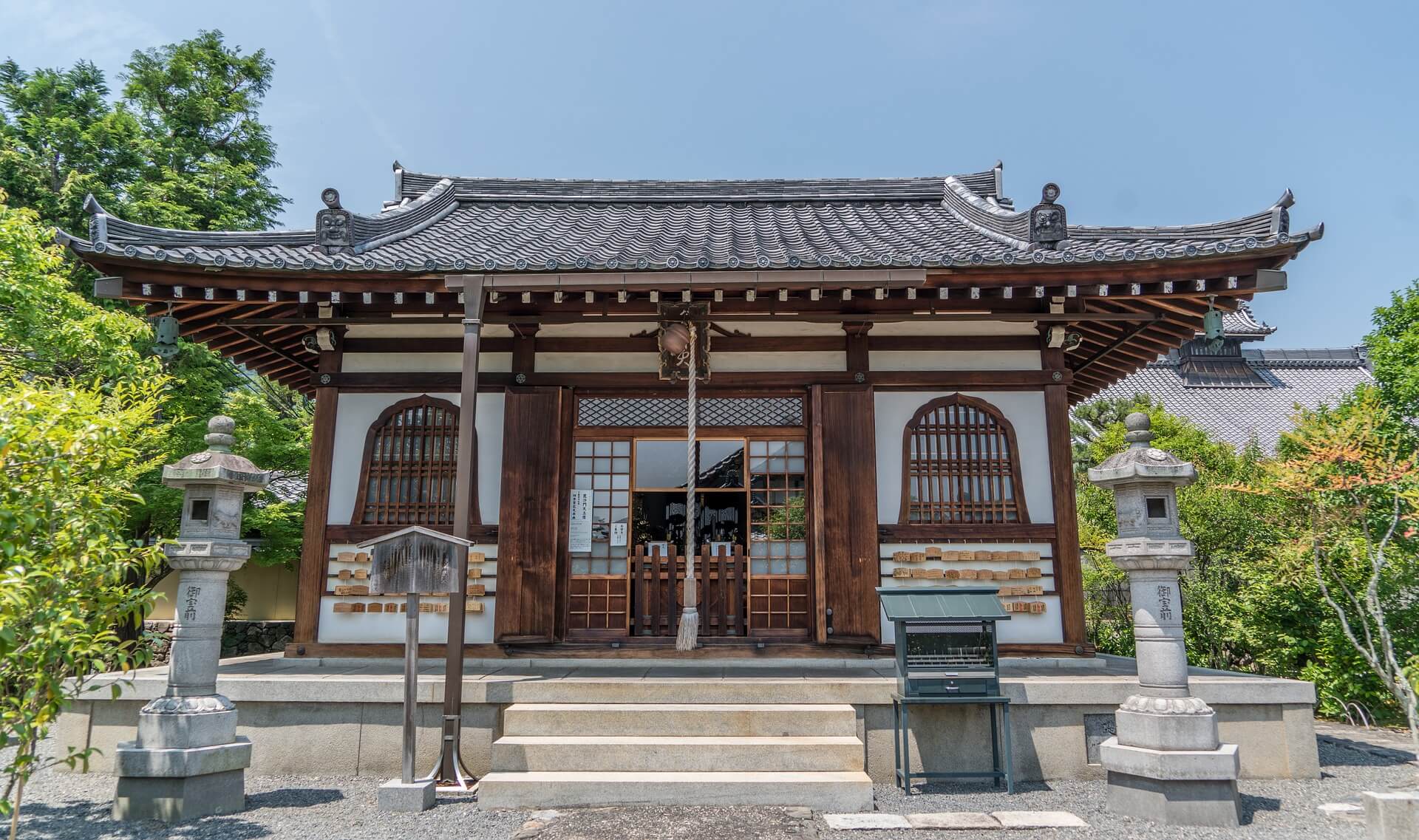 Zen comes from a Sanskrit word that can be roughly translated as "absorption" or "meditation." It started as a school of Mahayana Buddhism and eventually transformed into a style of architecture. The philosophy of Zen is the practice of self-discipline, meditation, and mindfulness and has become a notable influence in interior design over the years.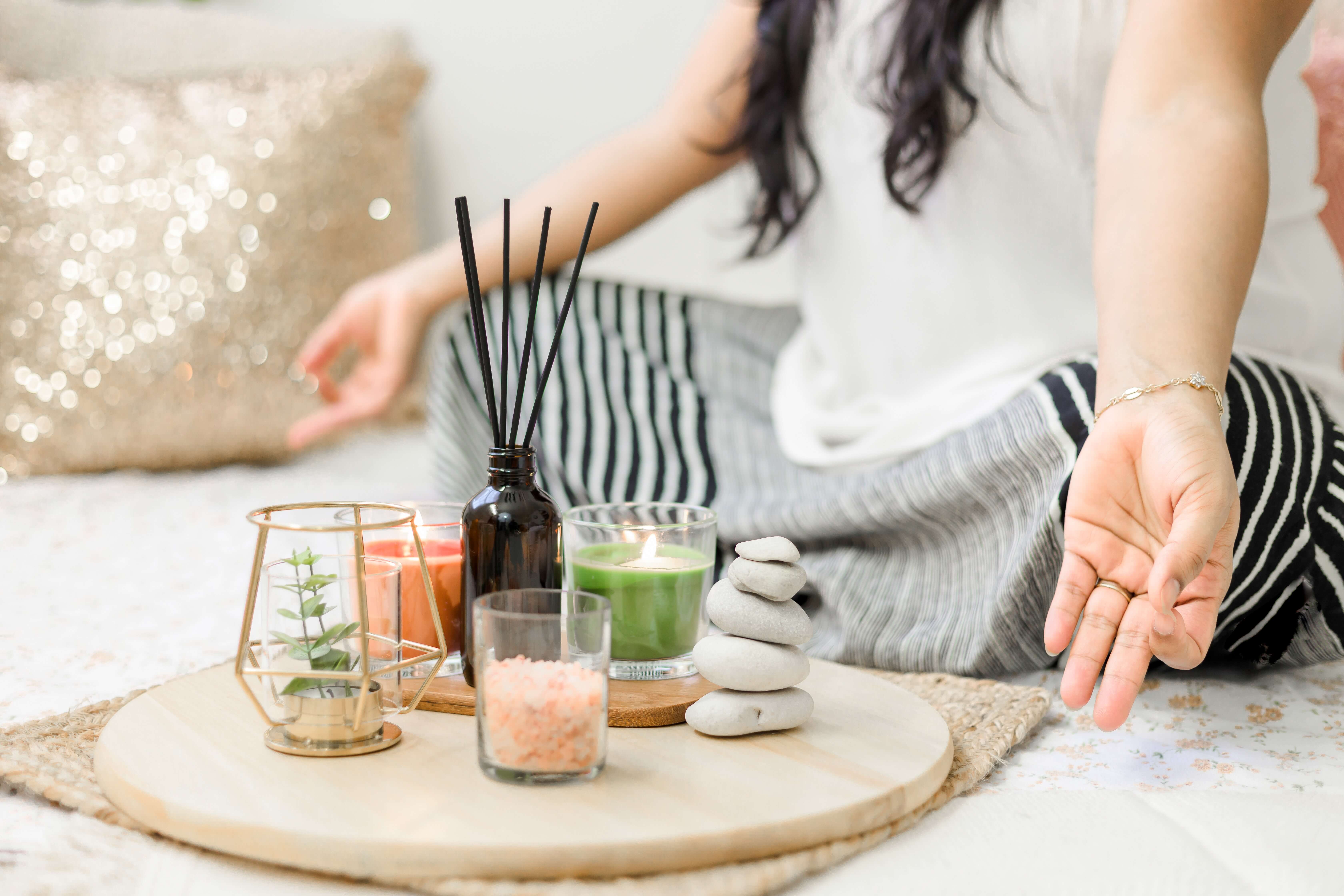 In recent years, the obsession with mobile devices and social media has become exhausting. Technology overload is creating a desire for safe spaces to "disconnect." As we seek to live well, be well, and stay well we need to disengage from the chaos that is everyday life. Having a soothing atmosphere can offset daily stressors to help you feel tranquil and connected with your inner peace. This is why Asian Zen interior design has been growing in popularity in recent years.
Feng Shui and Asian Zen Style
The practice of Feng Shui plays a major role in most Asian Zen style kitchens and baths. An ancient Chinese practice originating over 3,000 years ago, Feng Shui aims to create harmony between people and our environment and promote positive energy and relaxation through the design of a physical space.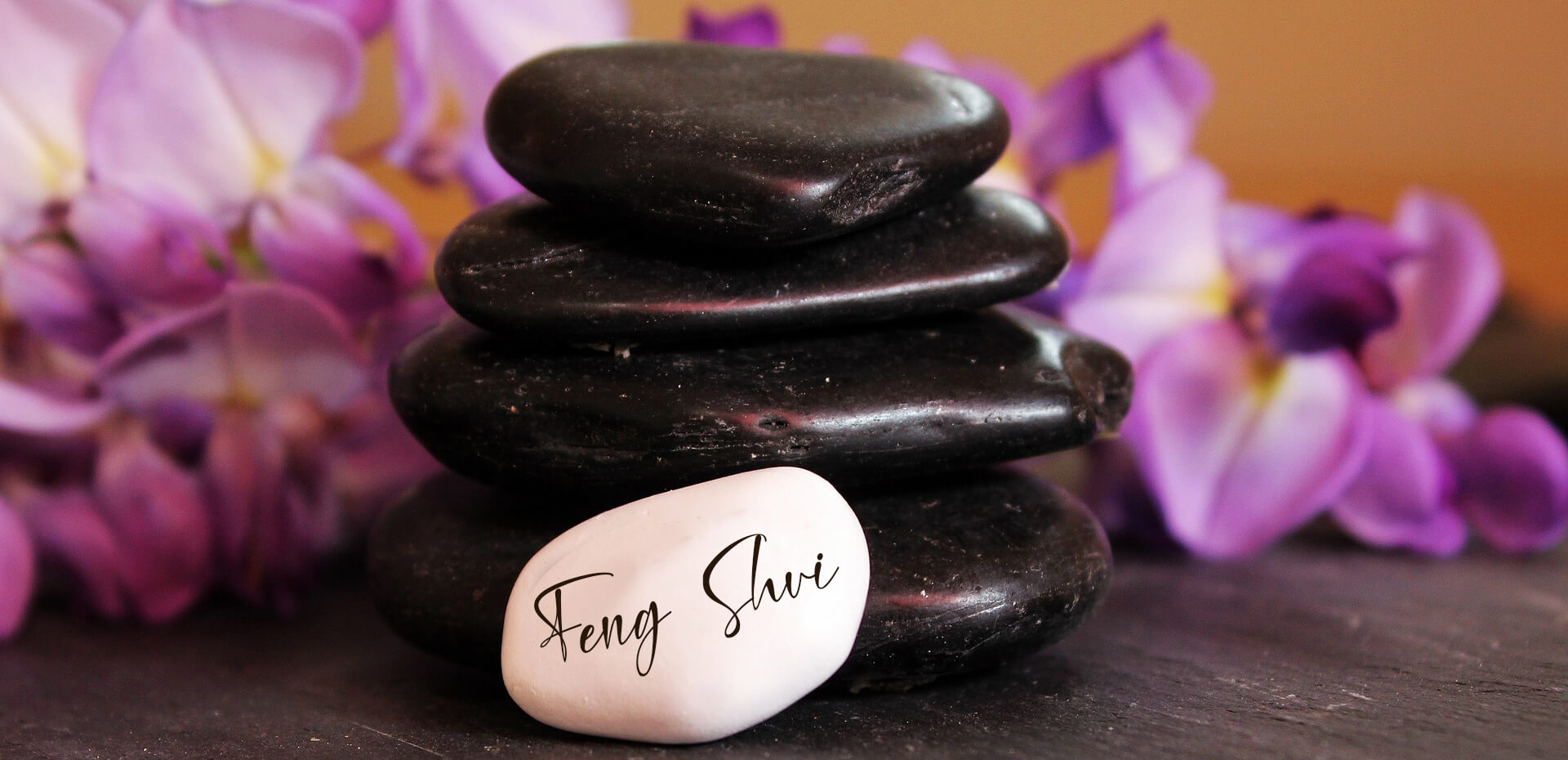 The Asian Zen Color Palette
The color palette is focused on colors and textures with an elemental and natural origin. The overall palette is lighter with plenty of natural lighting to inspire a serene environment. Cabinetry and furniture feature natural wood grain textures and earthy colors that are intriguing to the eye. Matte whites or light neutral shades are suitable for walls. Neutral, earth-tone shades and nature-inspired textures are commonly selected for ceilings and floors.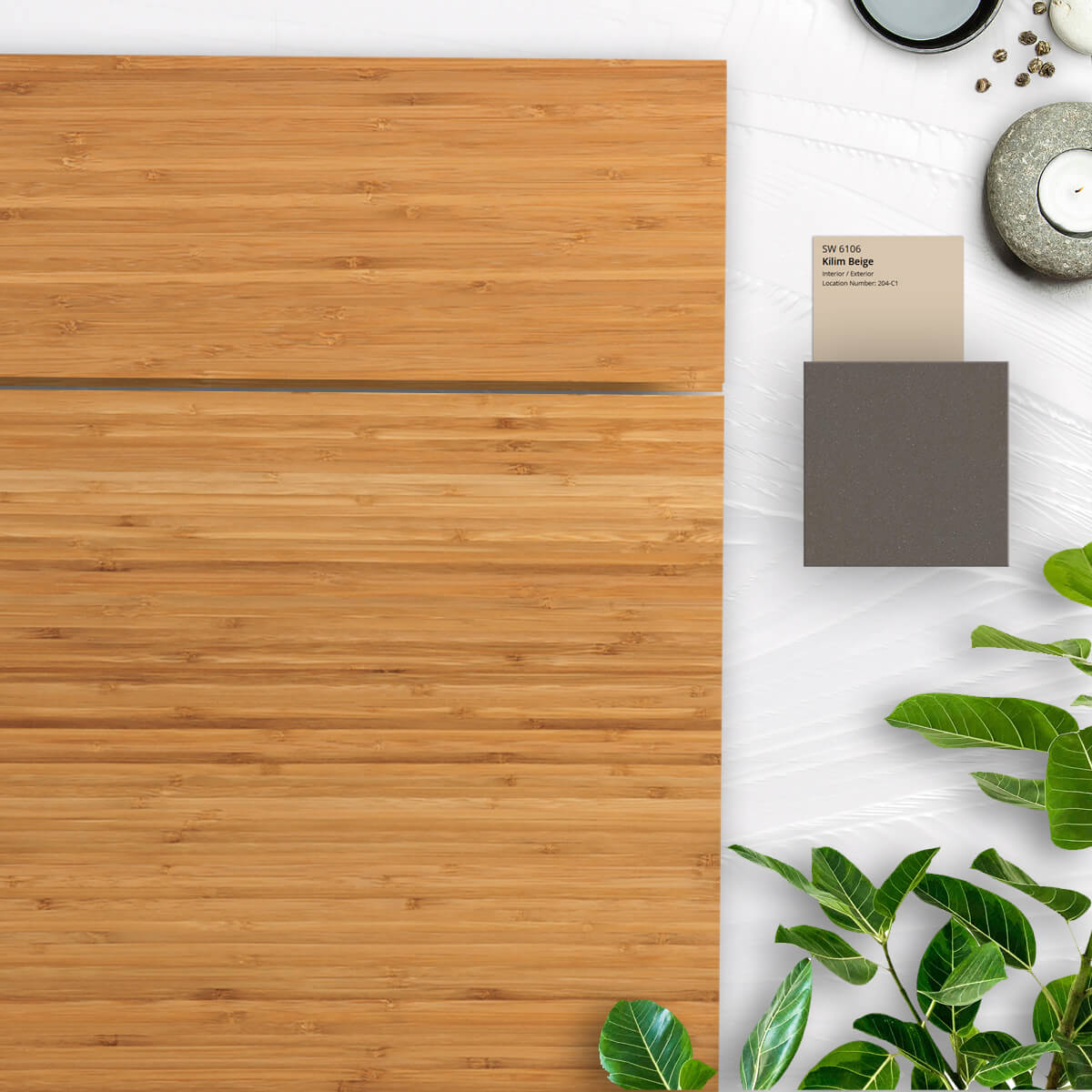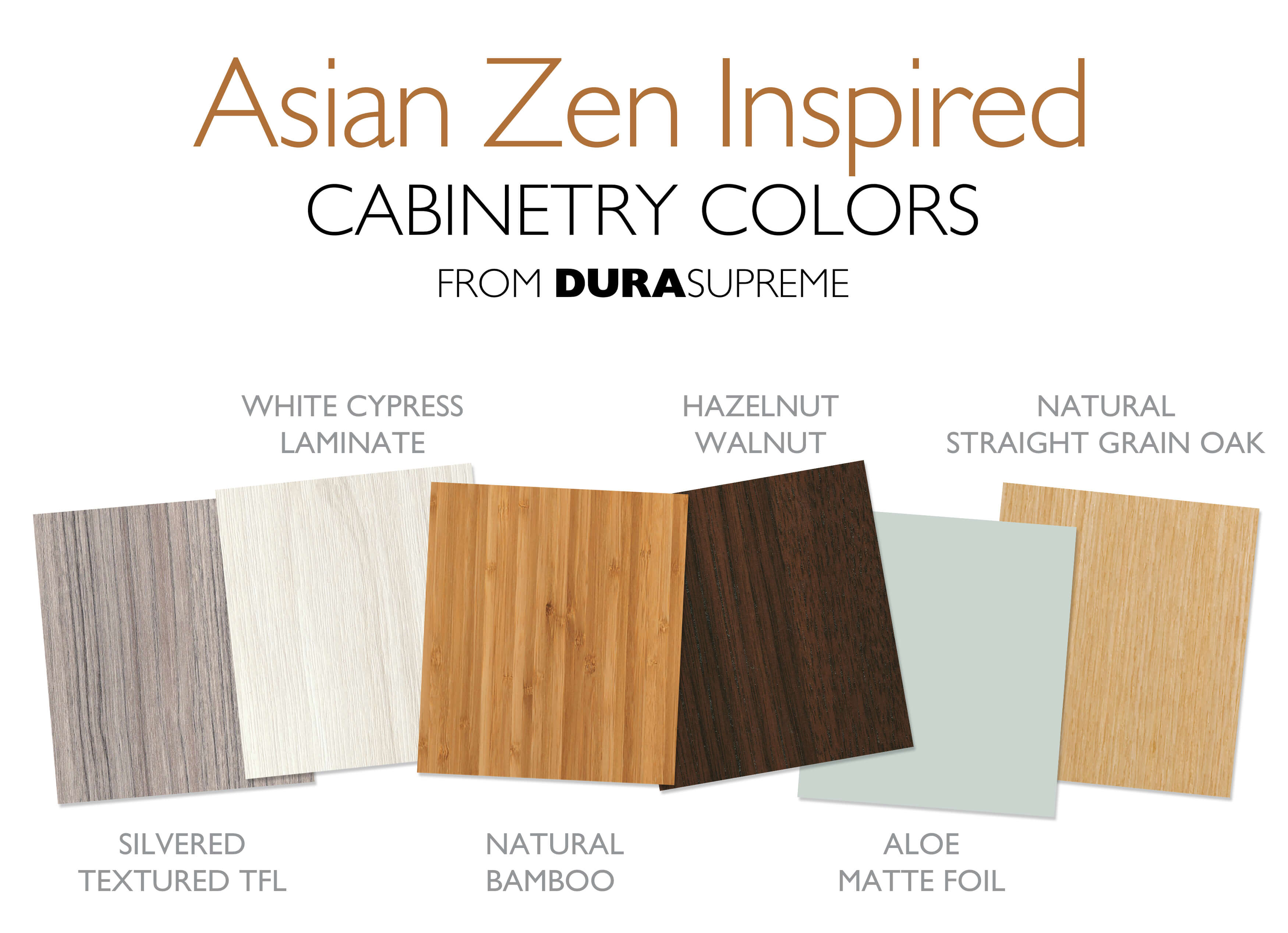 Selecting Asian Zen Style Cabinetry
Cabinetry within an Asian Zen style kitchen or bath is typically Frameless construction with cabinet doors that have minimalist, contemporary styles. Slab cabinet doors with a natural texture (like natural wood grain or bamboo) and an earth-tone, solid color help achieve the look.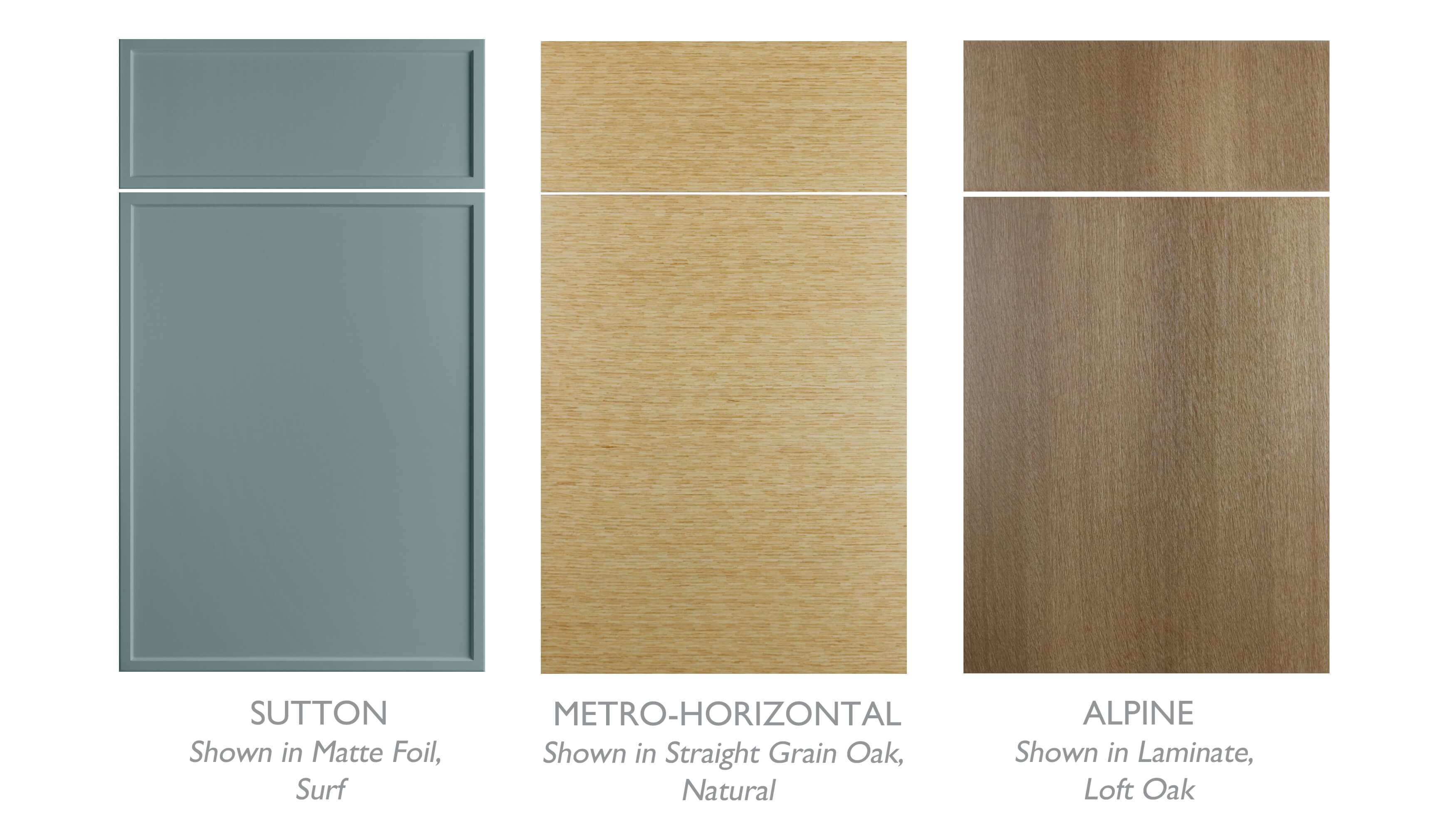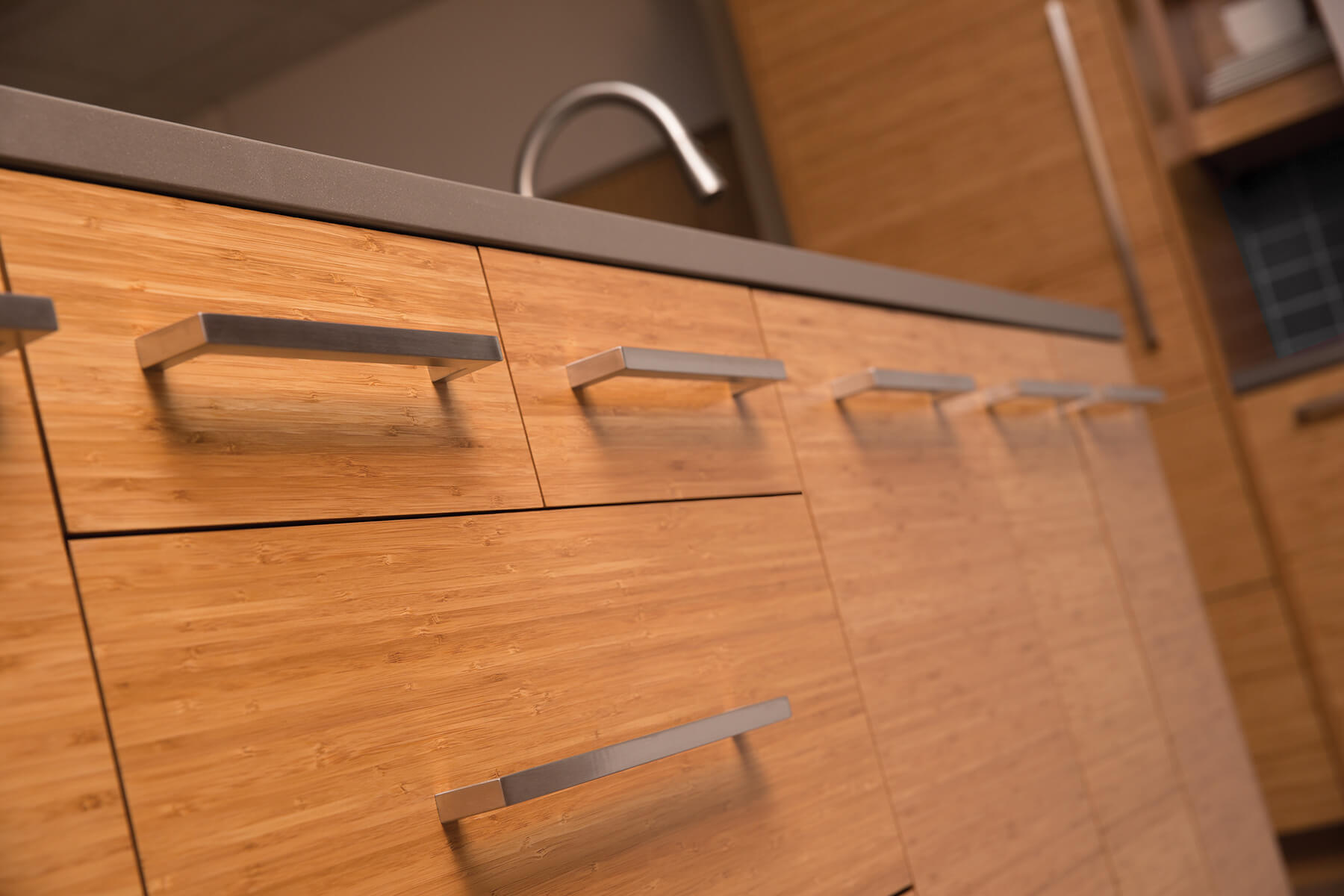 Design Elements of Asian Zen Interior Design
This design style is all about minimalism and an open, clutter-free interior that create a peaceful home with positive energy. Asian Zen architecture uses large windows and doors with a focus on natural light. Furnishings are low to the ground for comfort and to create a more visually open space. For this reason you'll typically see platform beds, low seated sofas, and low slung lounge chairs.
Including elements of nature is essential in creating the ultimate Zen-style home. When selecting décor seek items with simple yet intriguing shapes. Try to add features that emphasize the five Feng Shui elements; wood, fire, earth, metal, and water (I.E. water features, candles, natural wood furnishings, house plants, metal picture frames, etc.)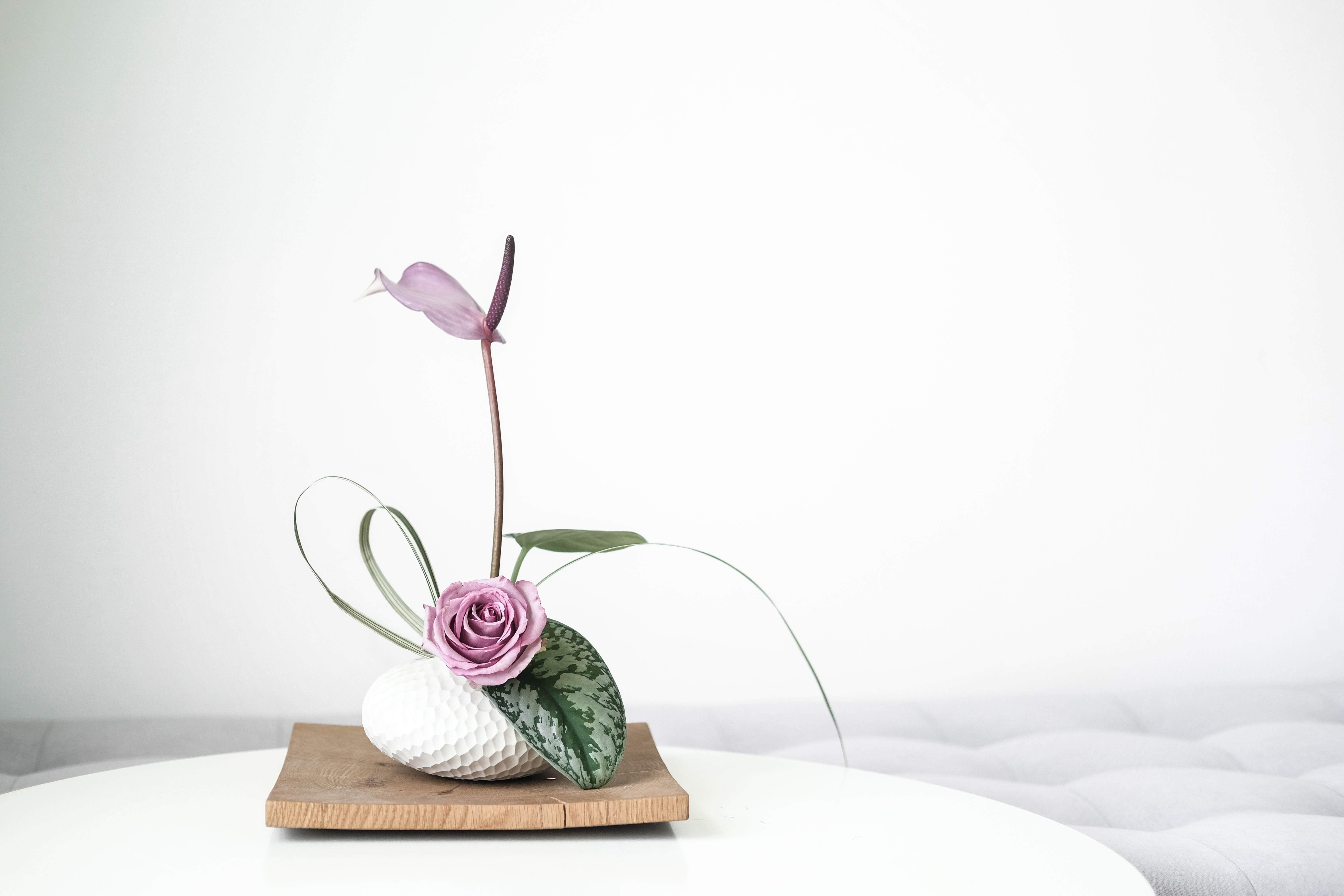 Is Asian Zen Your Interior Design Style?