When choosing colors for your home, consider the environments that you are most comfortable in. If you're in love with the beautiful colors of fall and find joy when you're surrounded by colorful fallen leaves … perhaps you should look at bringing some autumn hues into your home. Here are a few of my favorite fall finish palettes to set the stage.
Thoughts of Fall most always lead to apples and cider, and Dura Supreme's Cider finish does not disappoint! Marrying the browns from the cinnamon sticks and the warm tones from apples, we get a finish that is perfect for pulling the best out of the character-rich Cherry wood.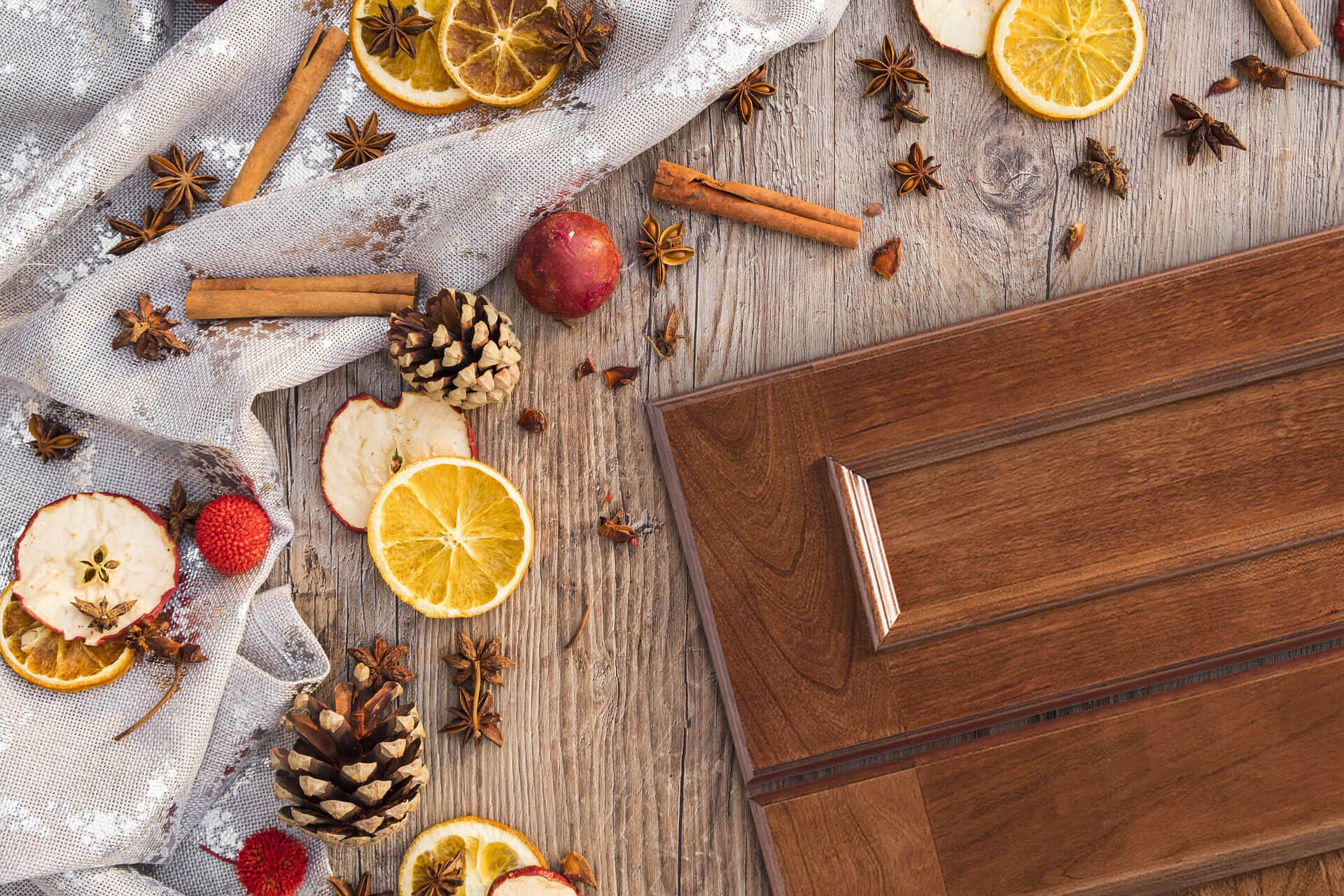 Inspired by a flurry of fall leaves and barn wood, this finish palette includes Dura Supreme's "Sesame" and "Feather" stains on Cherry with "Linen White" paint. This combination of finishes calls out the true browns with gray undertones that are growing in popularity.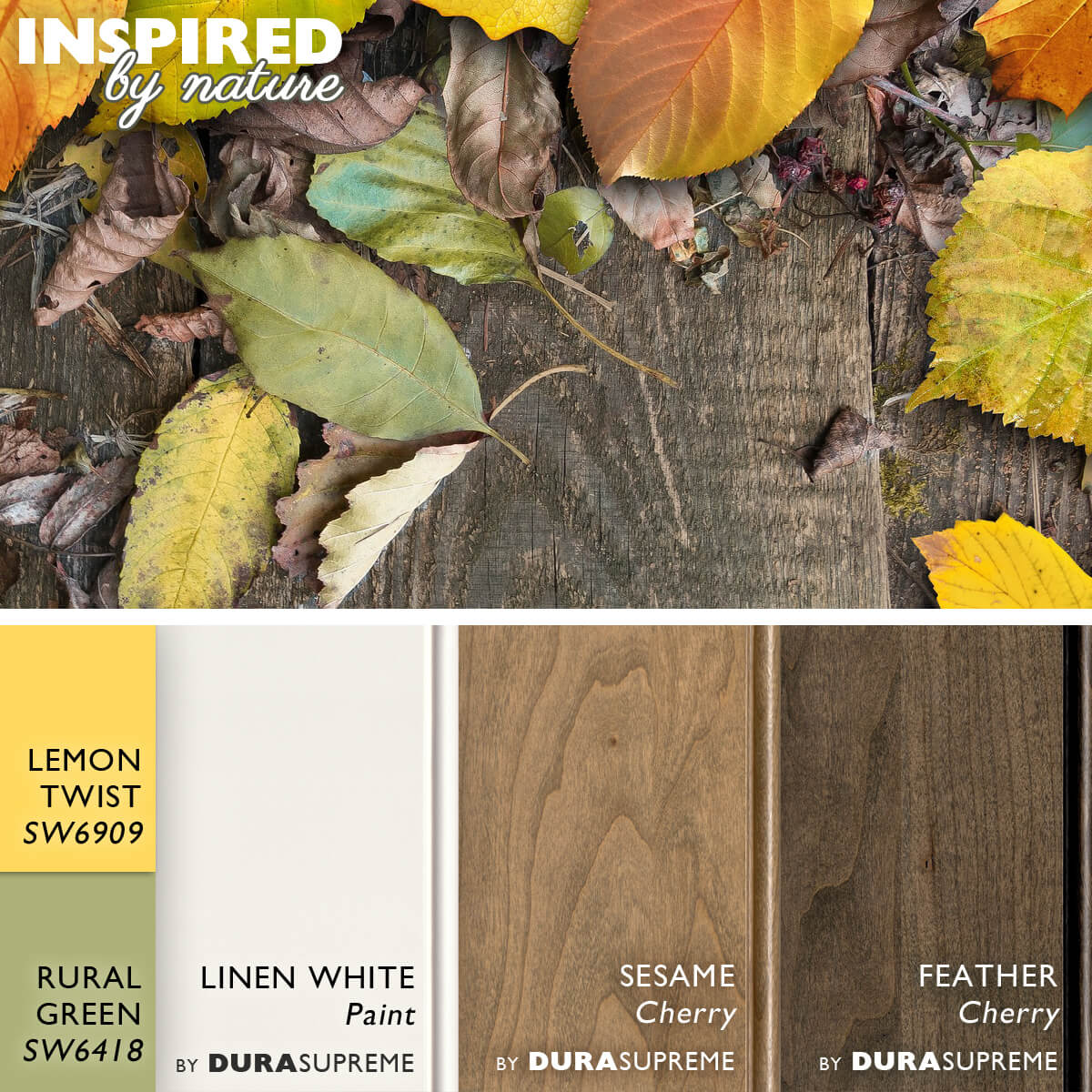 The garden's last blooms surviving through another chilly fall day inspires a cool combination of Dura Supreme's "Morel" stained finish on Hickory, "Coriander" stained finish on Cherry, and "White" painted cabinetry. Accent with splashes of Sherwin-Williams "Ravishing Coral" and "Garden Grove" on your decor and walls can add just the right touch of elegance to your space.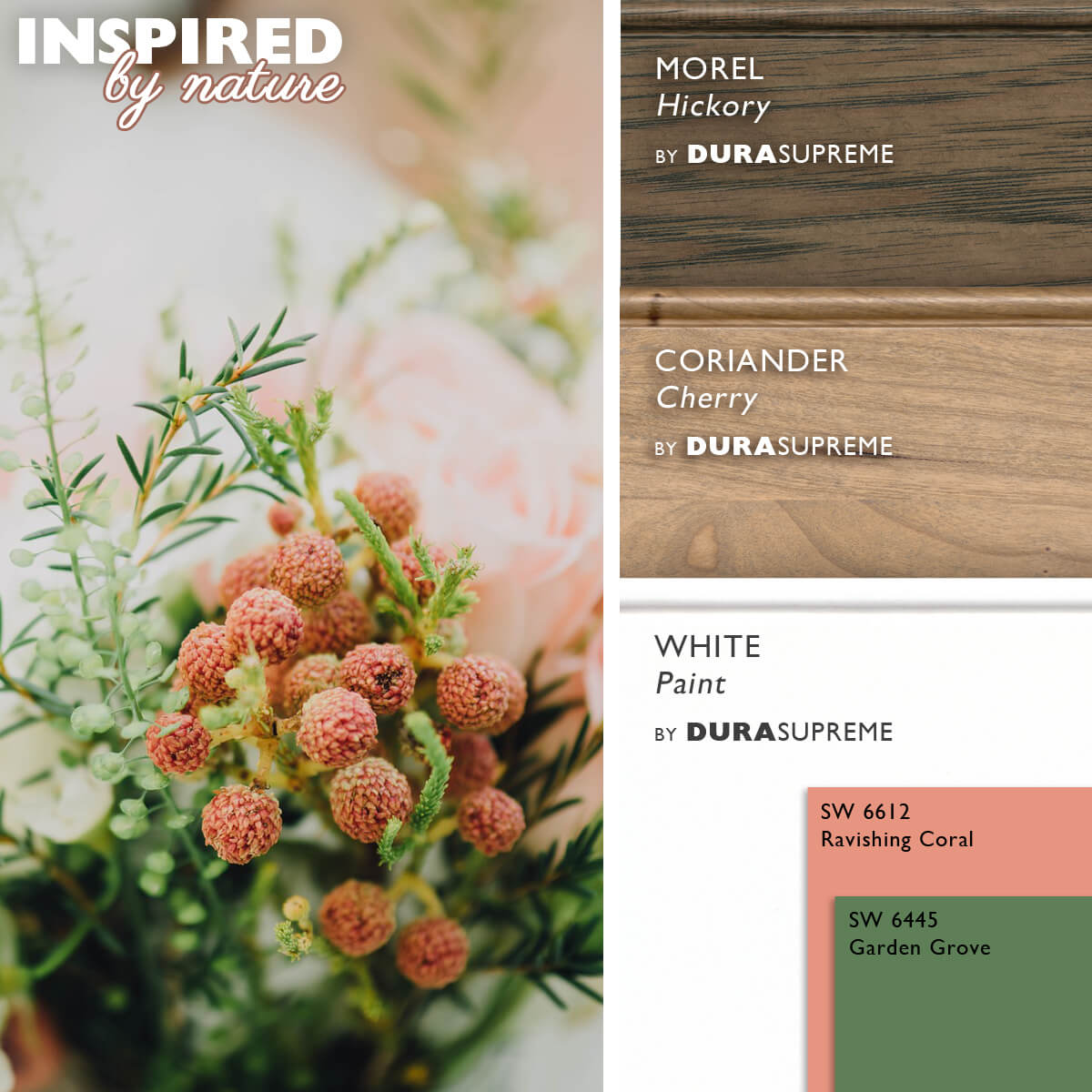 An open wheat field blowing in the wind on a cool autumn morning reminds us of fresh air and healthy eating. A Transitional design with sleek simple lines using a combination of Dura Supreme's "Classic White" paint, "Slate Tile" Personal Paint Match paint, and "Pebble" stain on Red Oak cabinets can create a design that feels open, fresh, and familiar.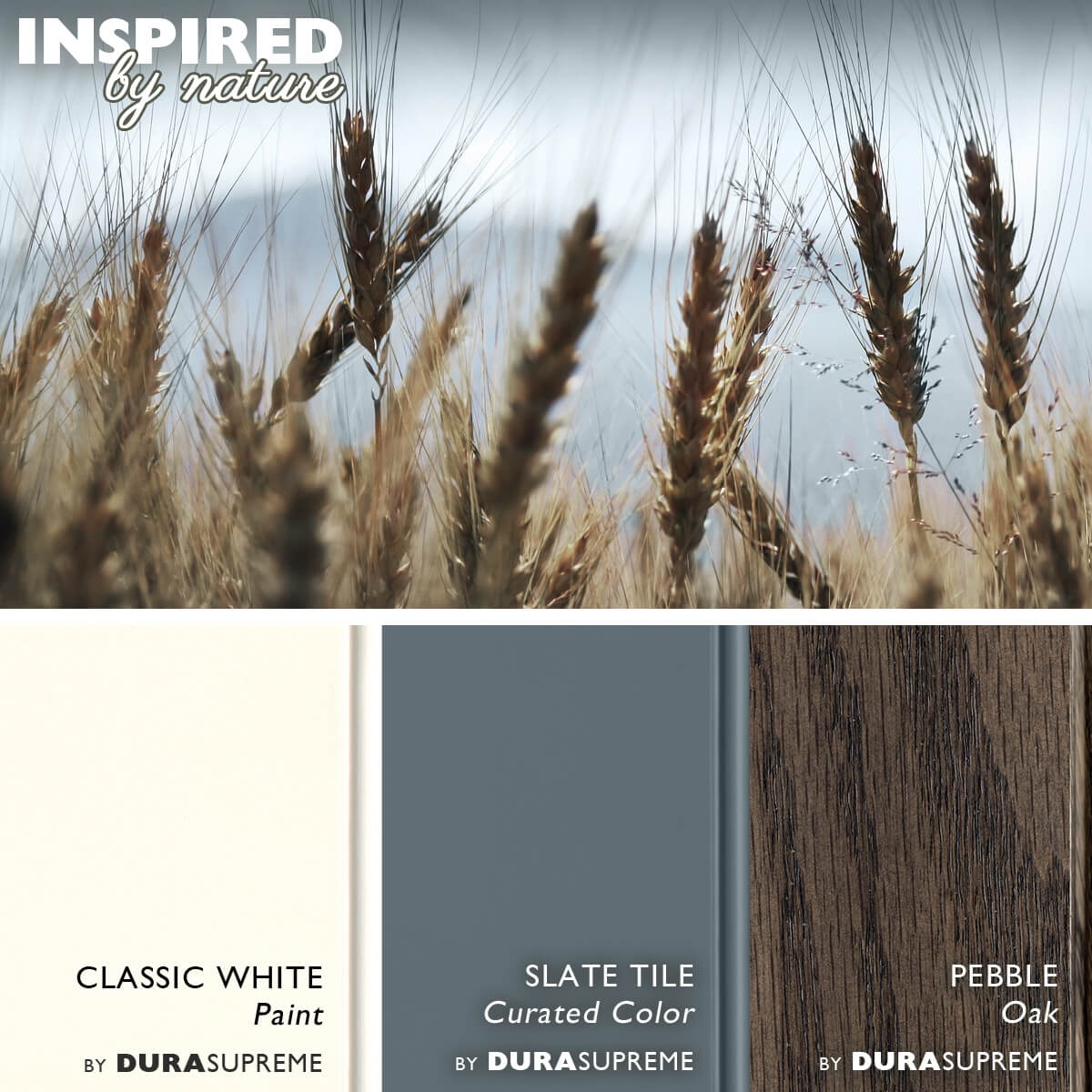 What natural elements inspire your interior design?