The new homeowners of this 17-year-old kitchen loved the quality of the original Dura Supreme Cabinetry and how well it held up over the years, but they wanted a transitional and refined look. So they searched for a local Dura Supreme Cabinetry designer.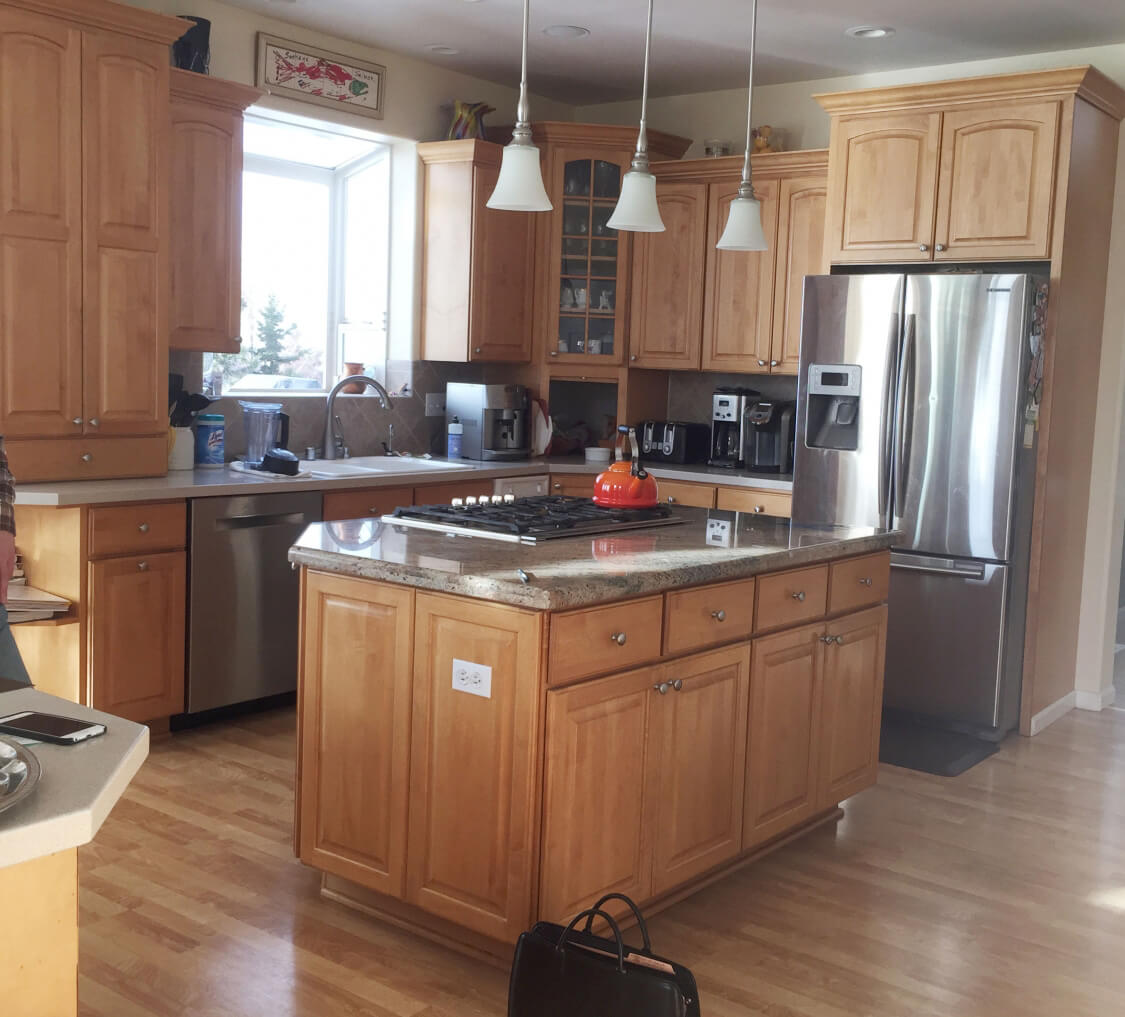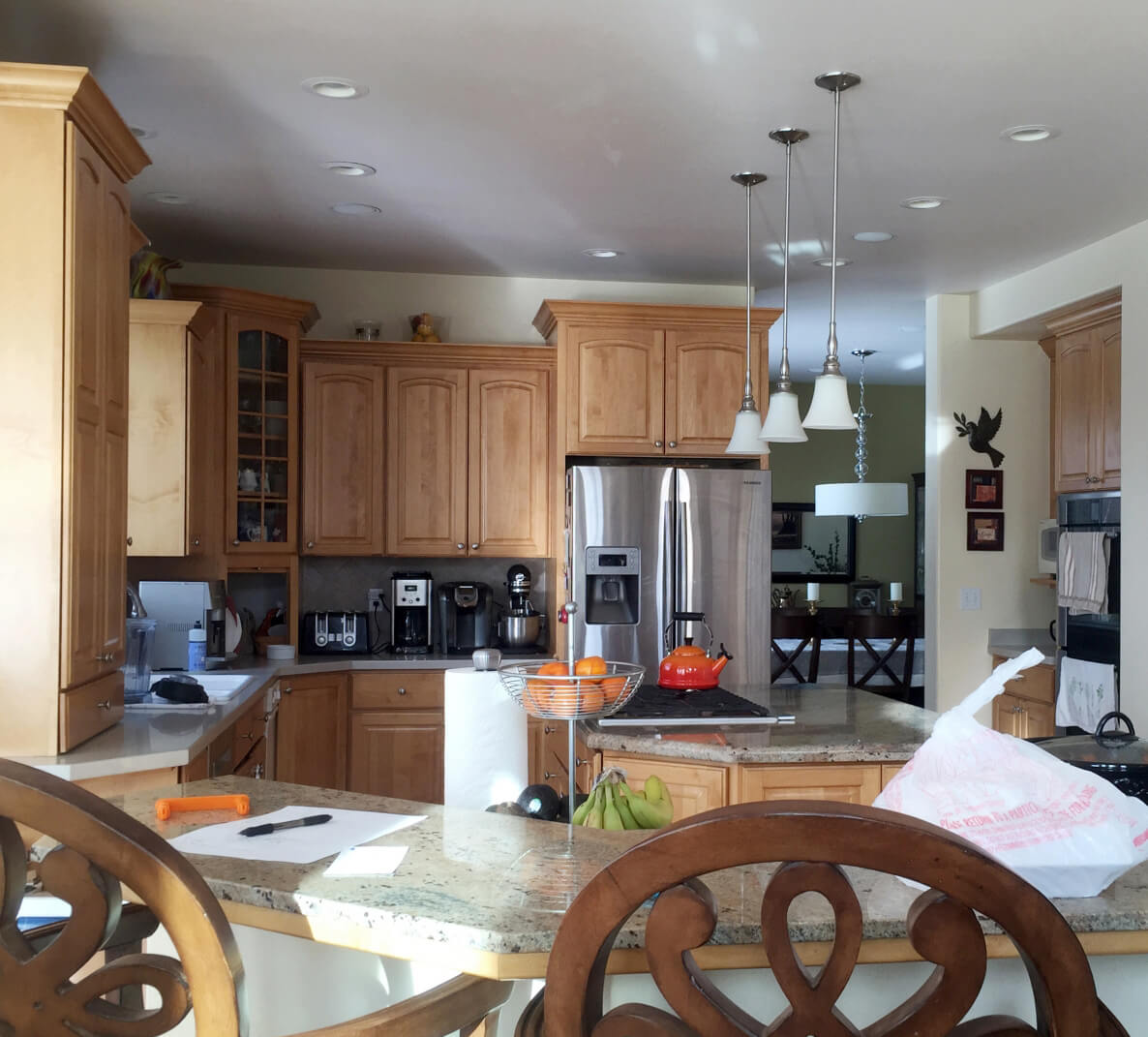 "You'd never know the cabinets had 17 years of wear and tear. They were in fantastic condition and still a high-quality cabinet," Danielle stated. "It did not need a remodel, but I can see how a younger generation couple would want a modern update to fit their style."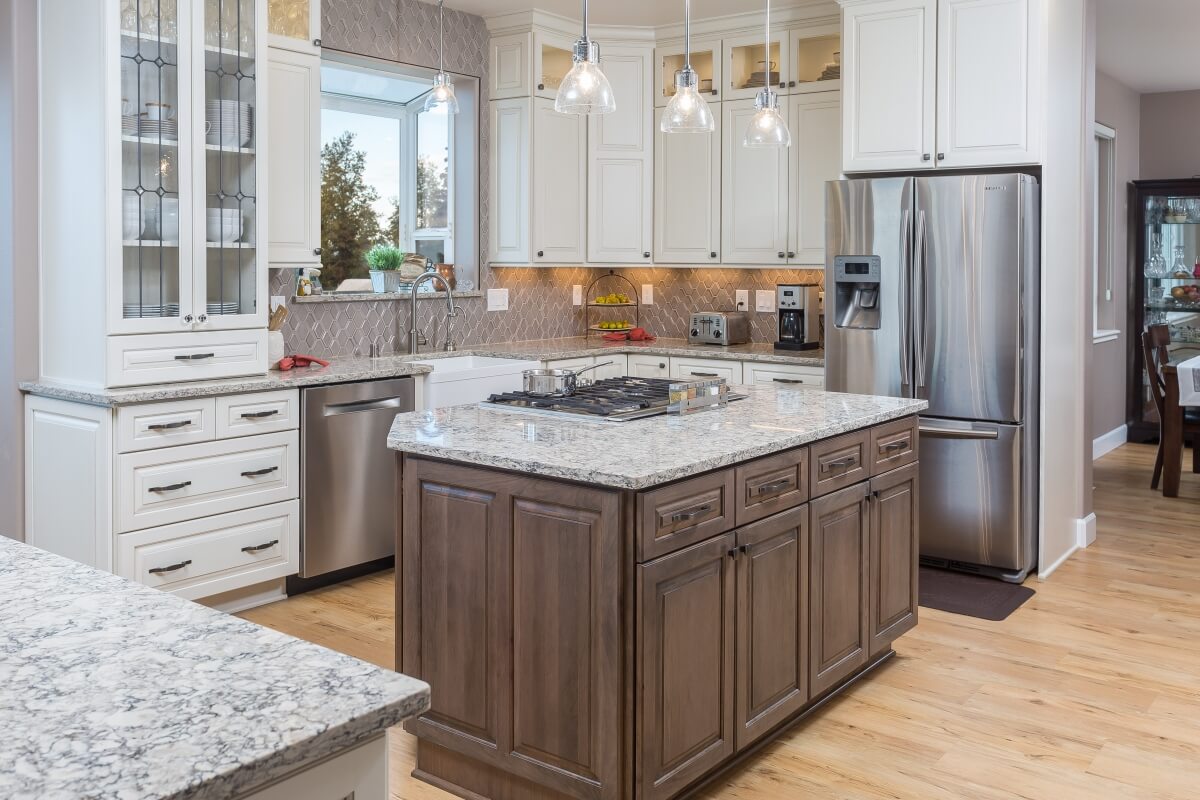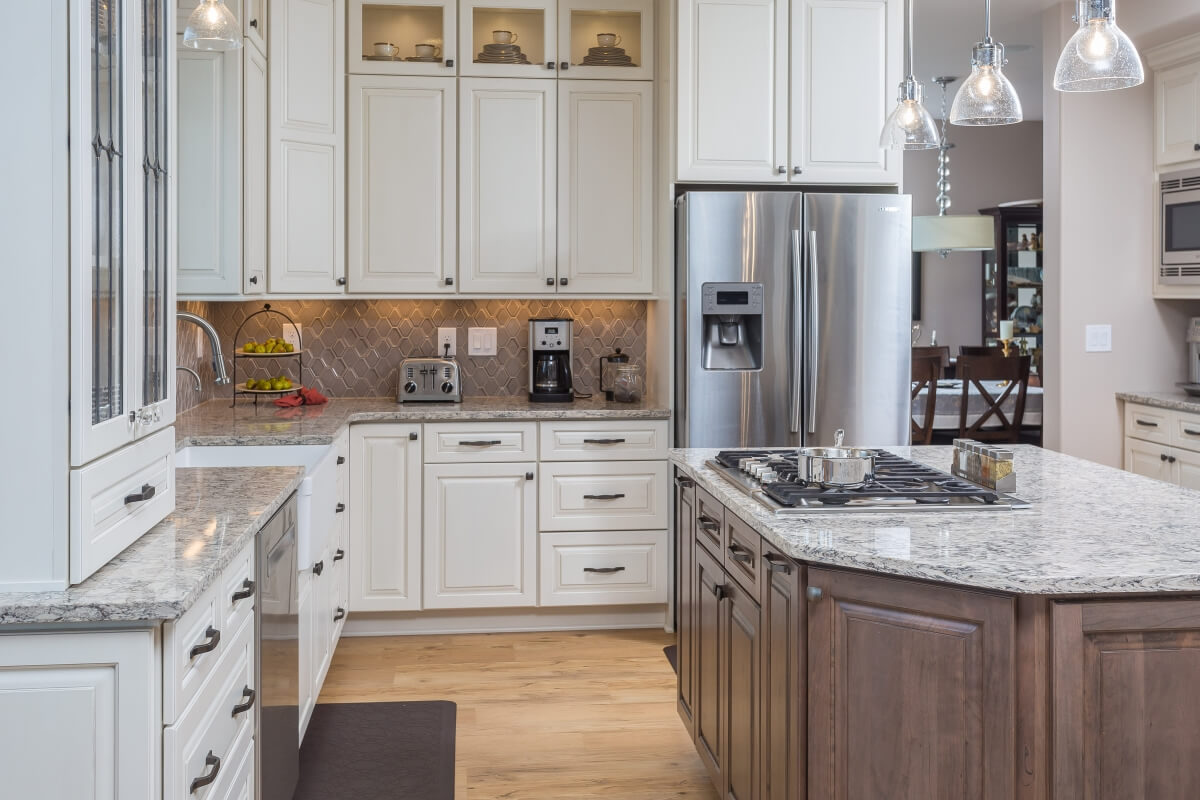 "Hollie did a superb job with the original layout. We were able to stick to the original floor plan and focus more on personalizing the space," explained Danielle. With the focus being more about style and personalization, many of the alterations to the original design revolved around enhancing the storage to fit the couple's lifestyle.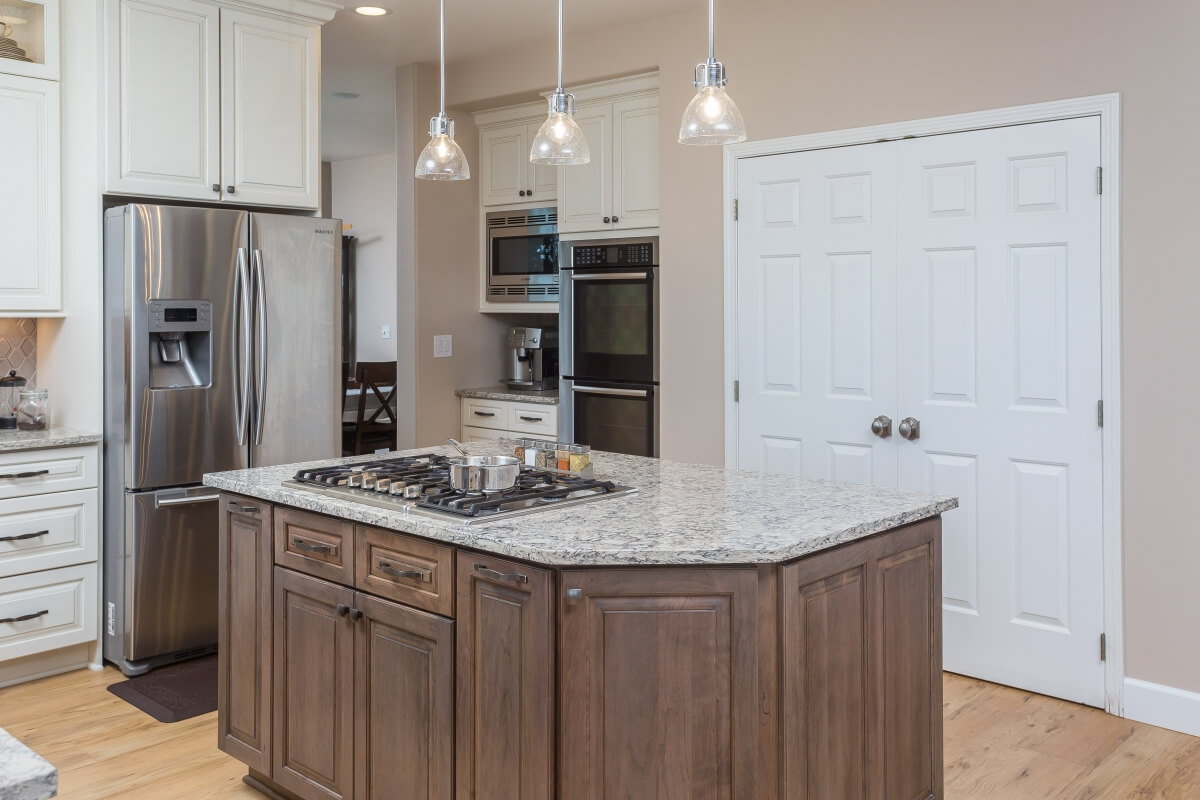 Multiple cabinet accessories were integrated into the new design to fit their needs. A Utensil Storage Pull-Out was utilized to store spatulas and cooking utensils to one side of the range, while a Spice Rack Pull-Out was selected for the other. The combination was the perfect solution for keeping their most-used cooking supplies near the cook's fingertips.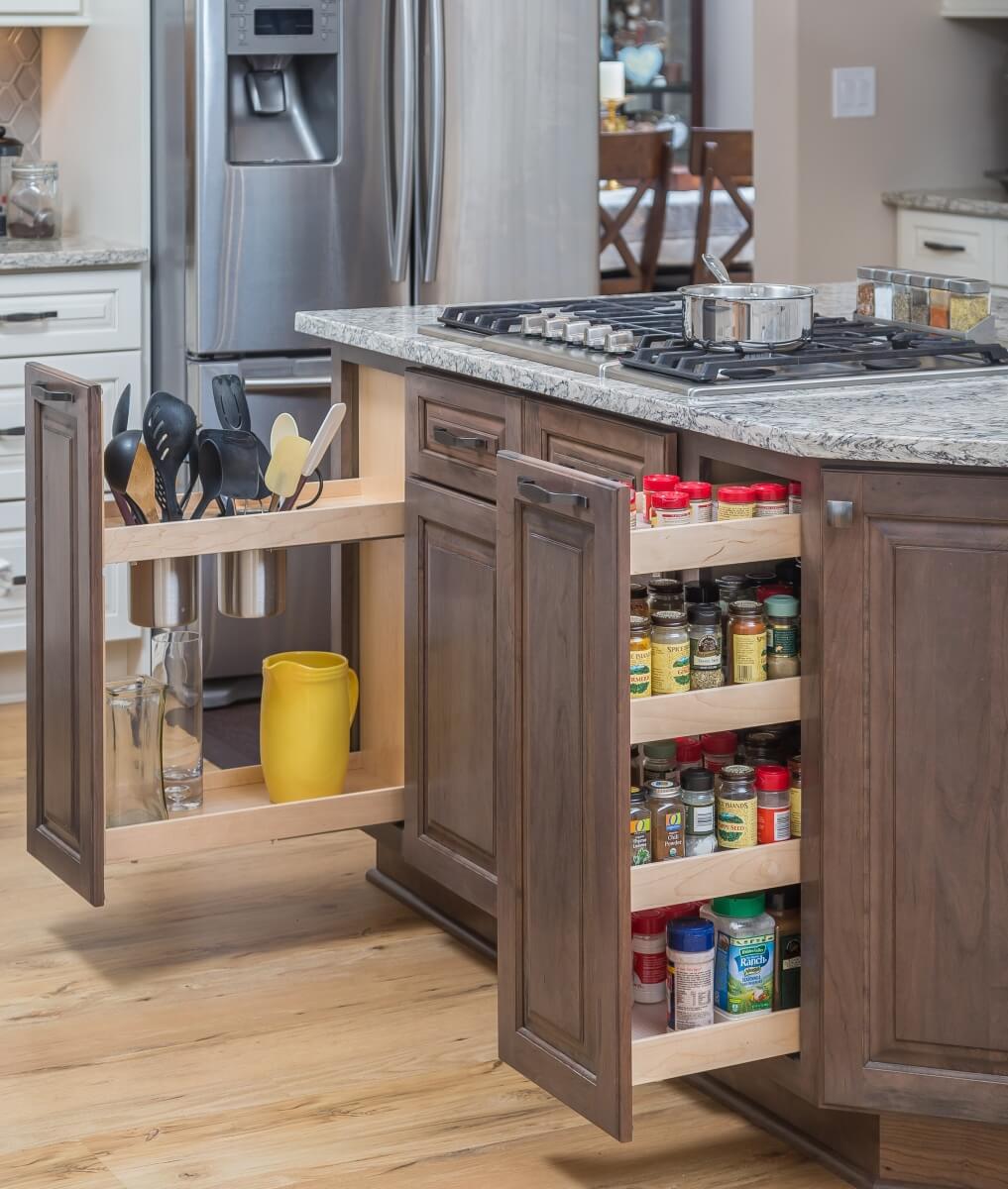 Counter space was a concern for the couple, so she removed the appliance cabinet in the corner and added an Appliance Lift to the peninsula to allow for more countertop workspace.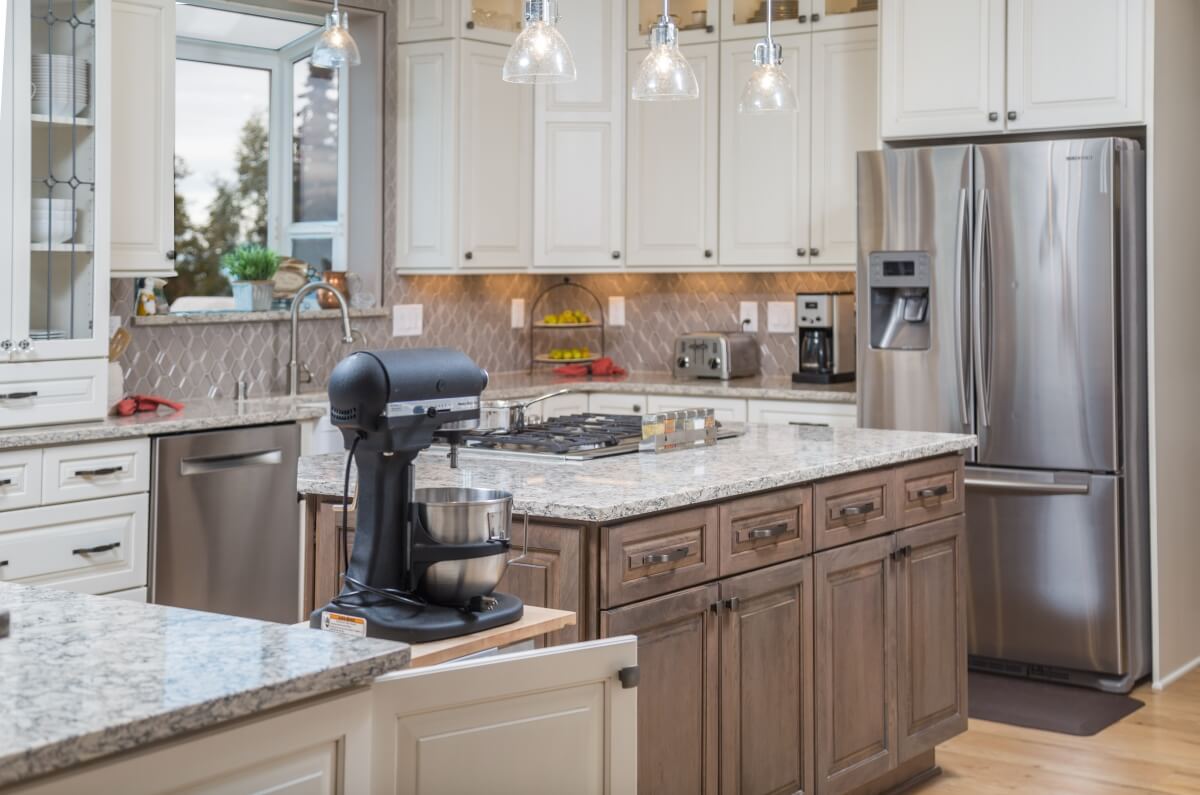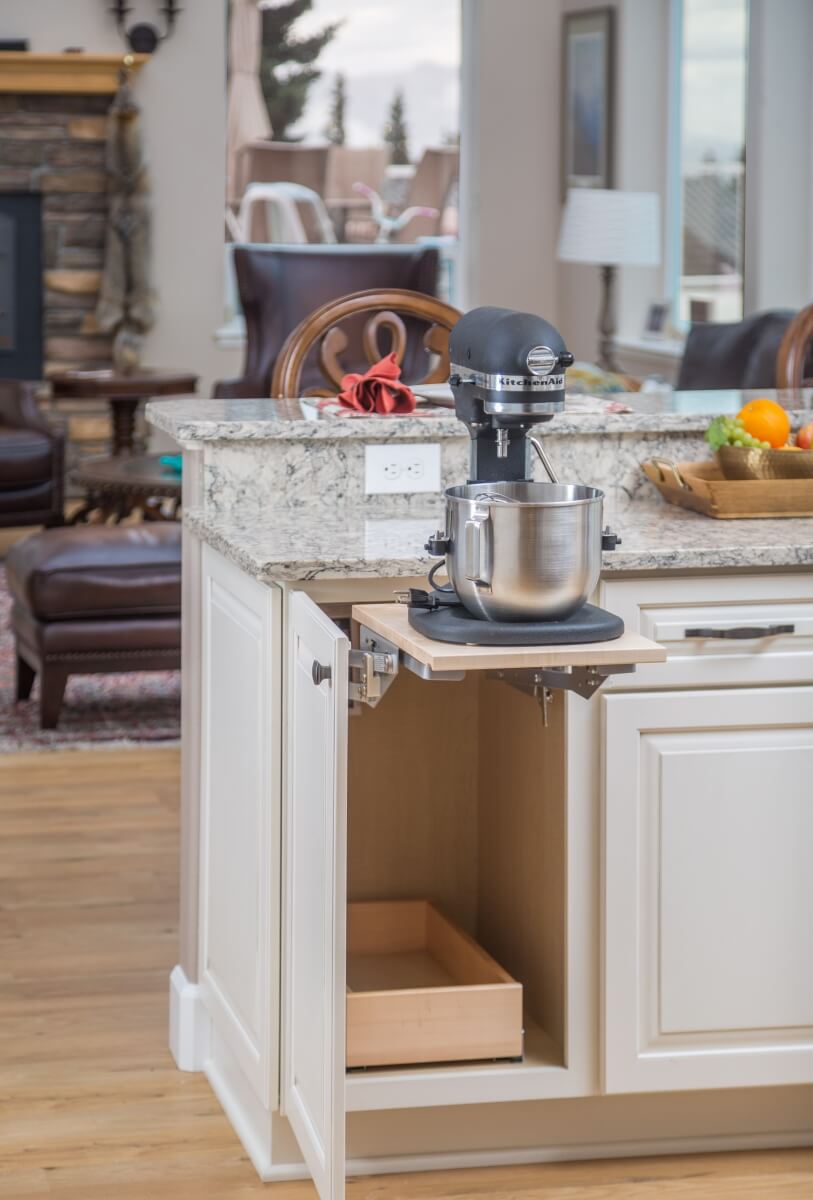 Choosing deep drawers next to the dishwasher was a more convenient choice than cabinet doors for the new owners and allowed for a dishrack drawer to be added to make doing the dishes an easier process. It also helped create space for the bread drawer on their wish list.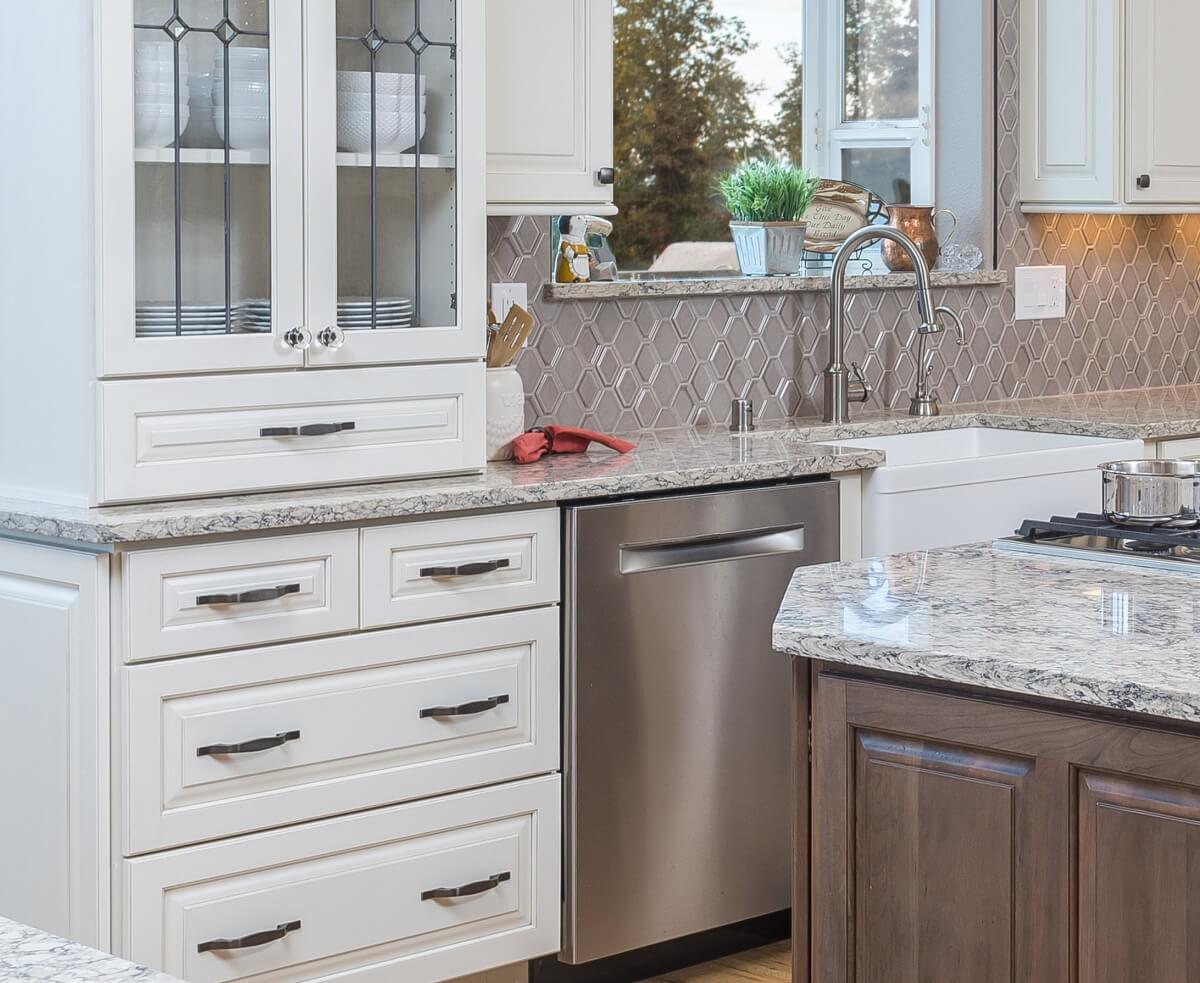 Danielle also stretched the cabinetry to the ceiling to give the couple the additional storage that they were hoping for. This design element also helped in making the space feel taller.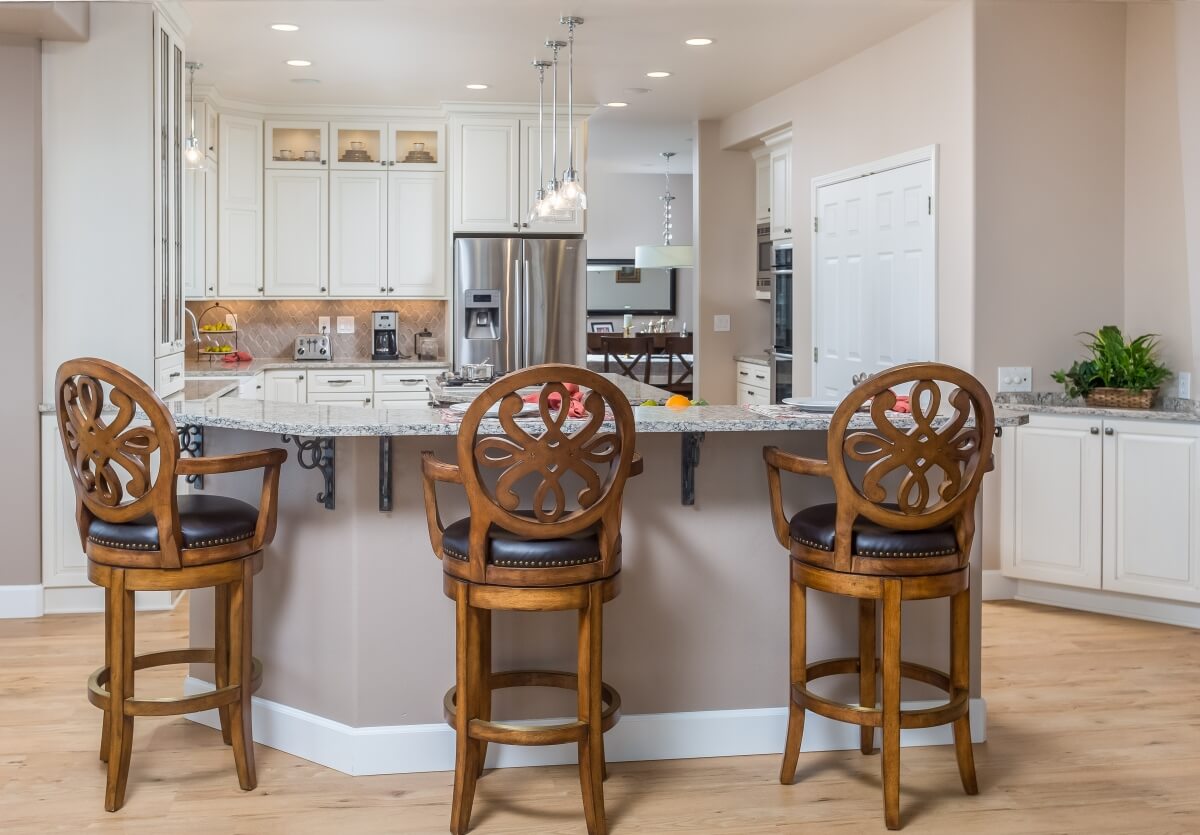 Adding glass doors to a few of the cabinets also helped the room feel more spacious.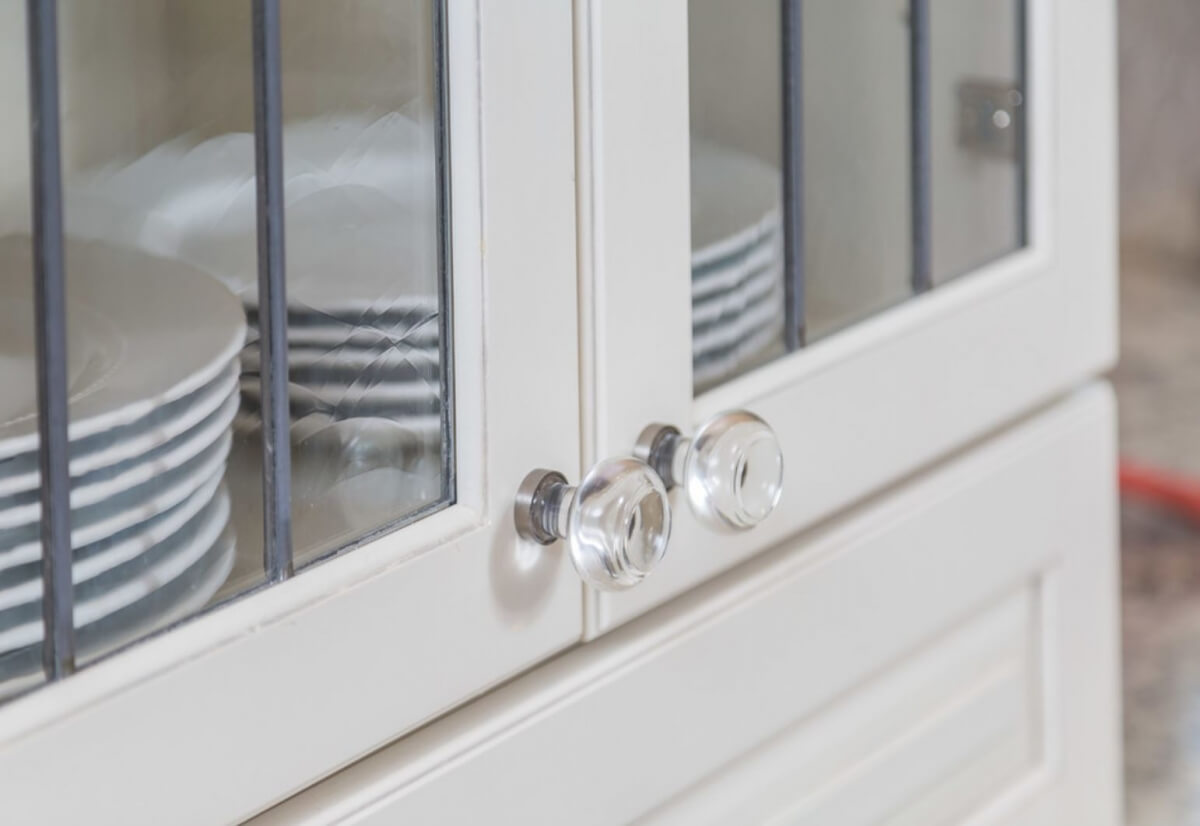 Every detail inside and out was tailored to fit their style.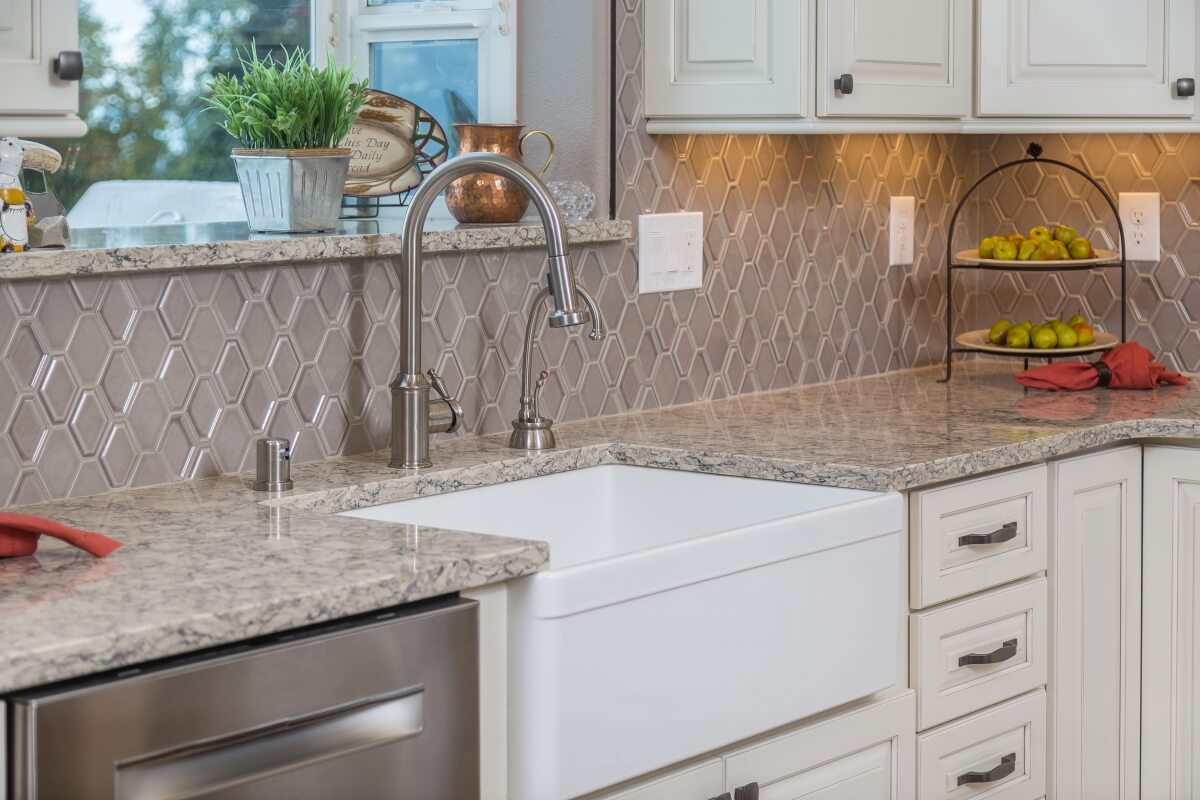 In the end, the remodel created the more modern and brighter look the young couple was dreaming of along with a vast amount of new storage.