Nestled along the waterfront, this home near Puget Sound in Washington had a disjointed interior that did not take advantage of the beautiful and expansive views of the water.  When the homeowners were ready to remodel, they contacted Vawn Greany of Collaborative Interiors (Mercer Island, WA).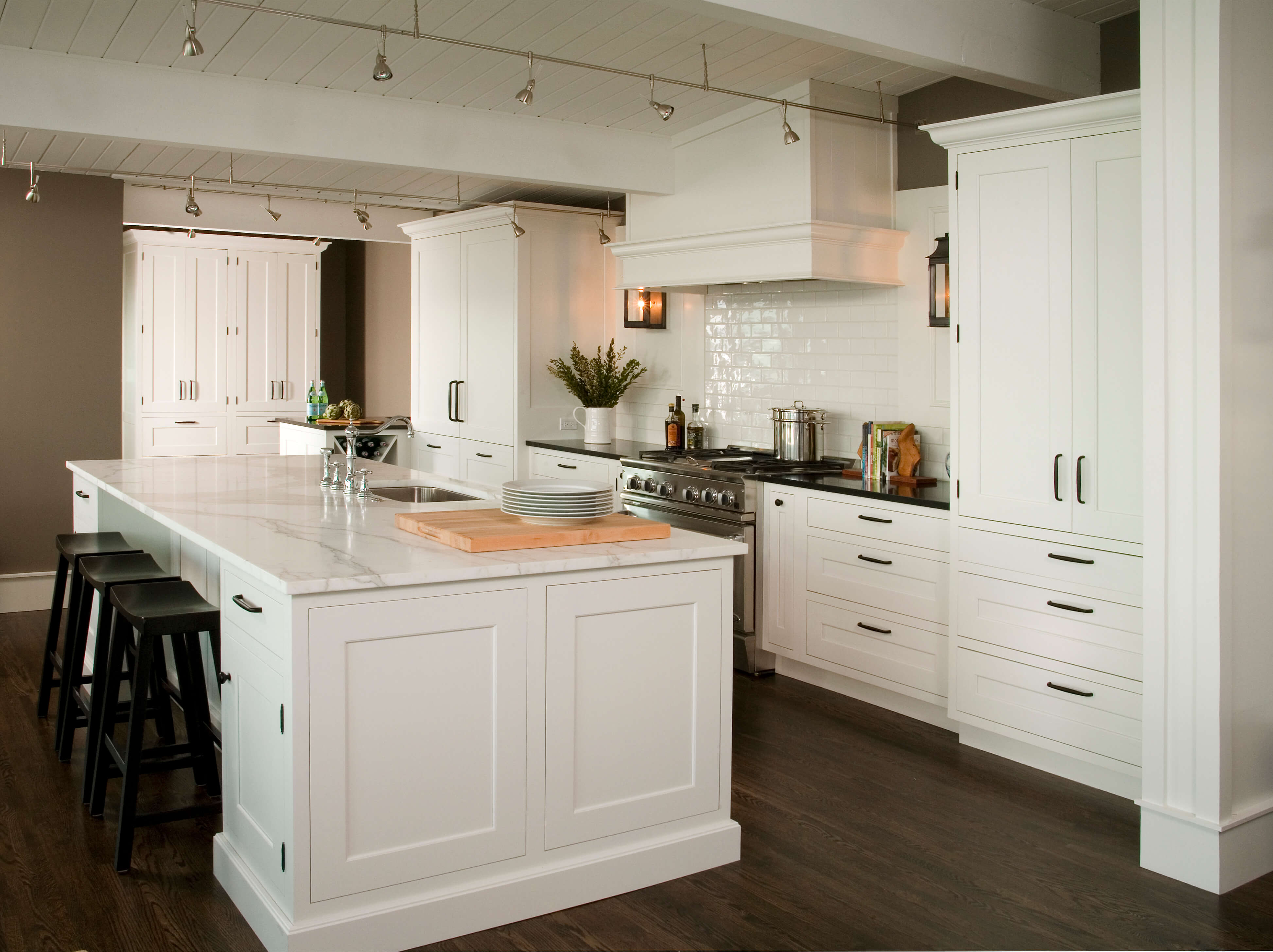 The main challenge was opening up the space so that the entire main level flowed easily from one room to the next, and always with the view to the water at the forefront. Vawn's solution was to move the fireplace from the center of the room (where it blocked the views to the water and from one room to the next) to the wall opposite the kitchen. "In order to create a cohesive look, I designed the kitchen and fireplace wall to complement each other in design." The result; An open, airy space that allows family and friends to gather in the kitchen, flow easily into the living room and fireplace, and mingle in the dining area. Everything is tied together beautifully and the views of the water are stunning!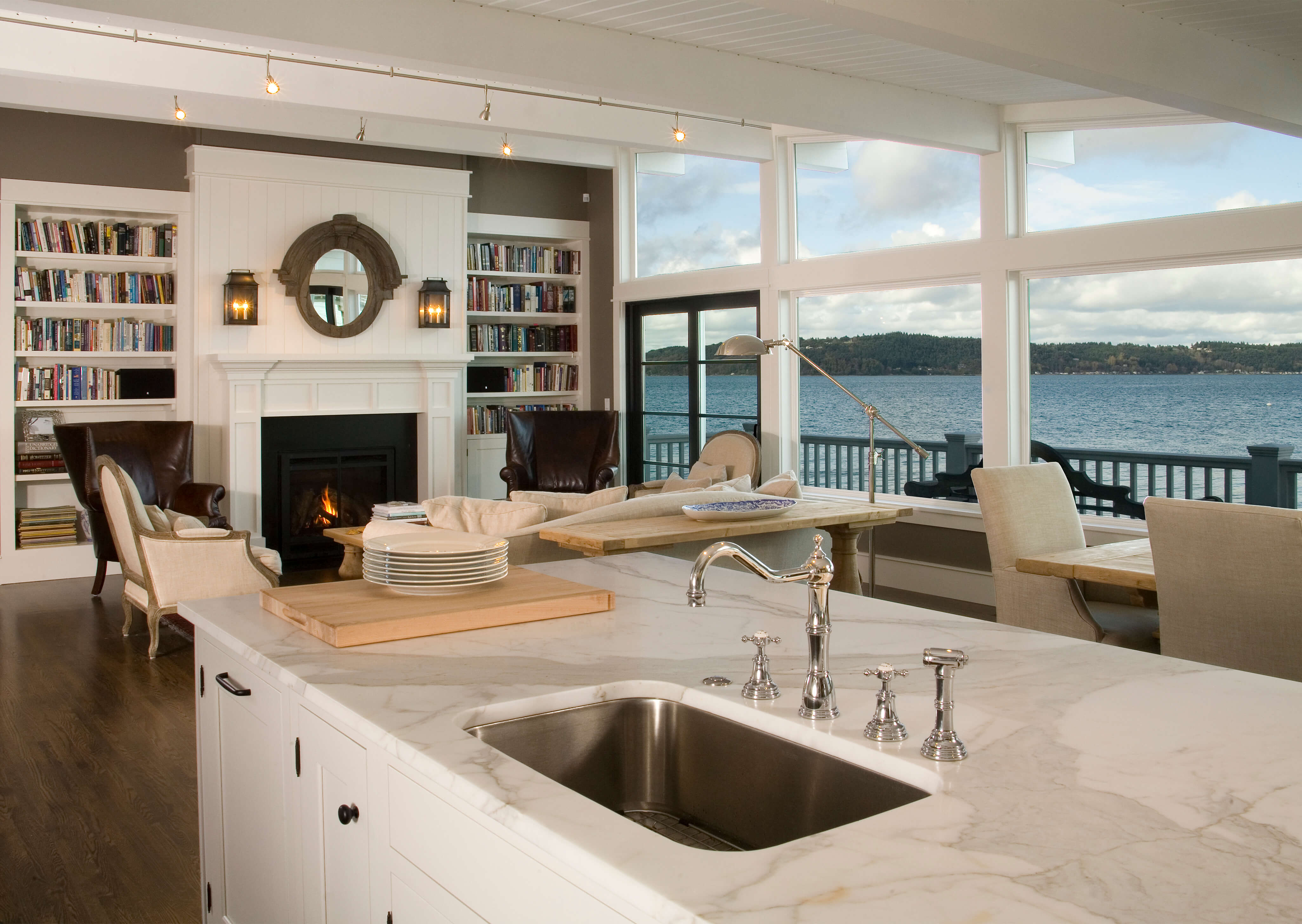 Another design challenge; Structural walls and beams needed to stay, and the ceiling was low with beams every four feet. The home's original stained cabinetry left the interior feeling dark and small. By creating a neutral color scheme, Vawn tied the living room, dining room, and kitchen together and the white painted cabinetry and millworks helped to create a more open, expansive feel.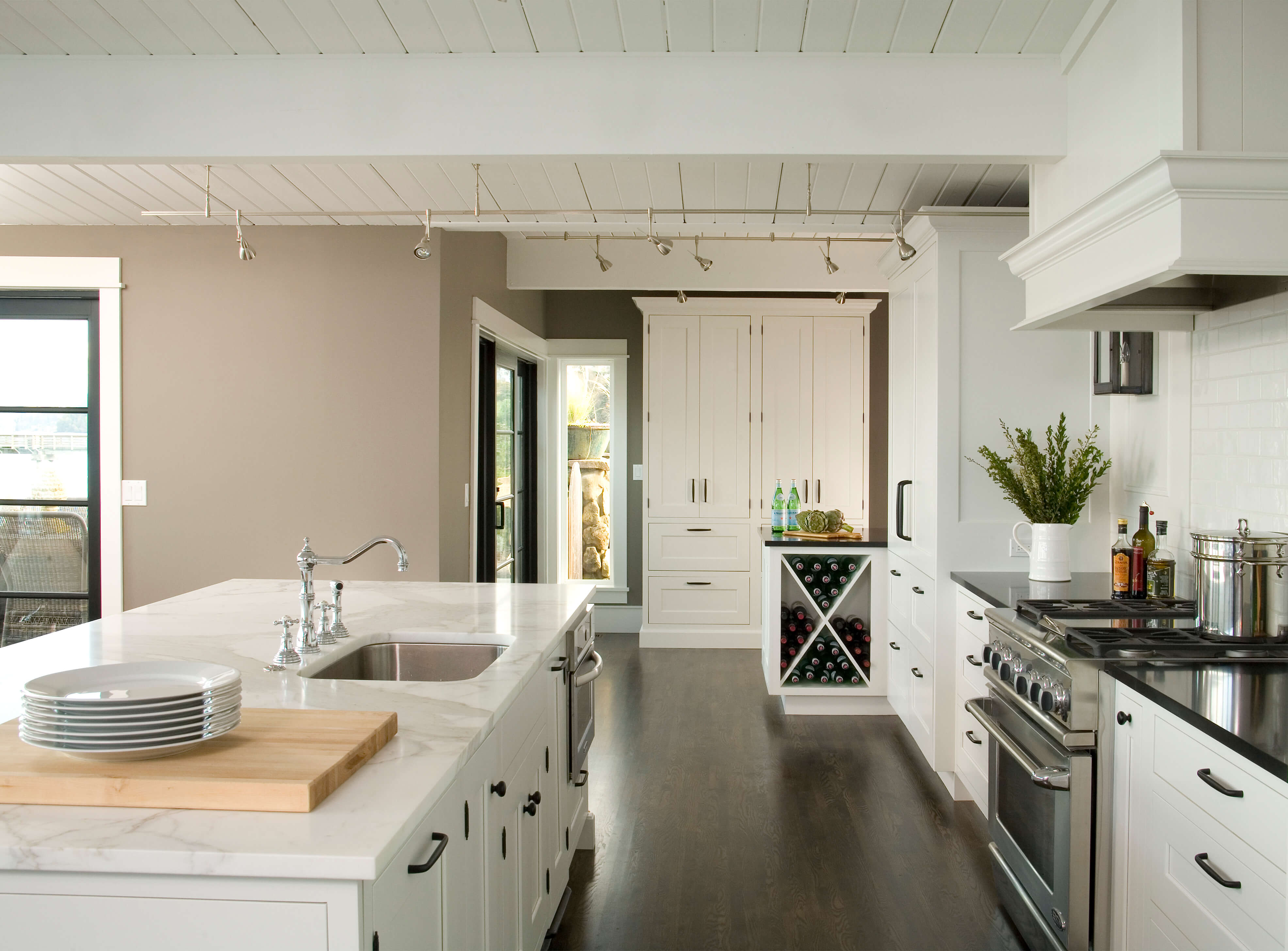 "I worked closely with the homeowners to incorporate numerous ideas she had collected. She wanted a clean design but favored a more traditional look over a modern or contemporary design. The ceiling already had a planked motif that works so well with the coastal design and so we took this visual cue and repeated it in the hood and the fireplace mantel", explained Greany.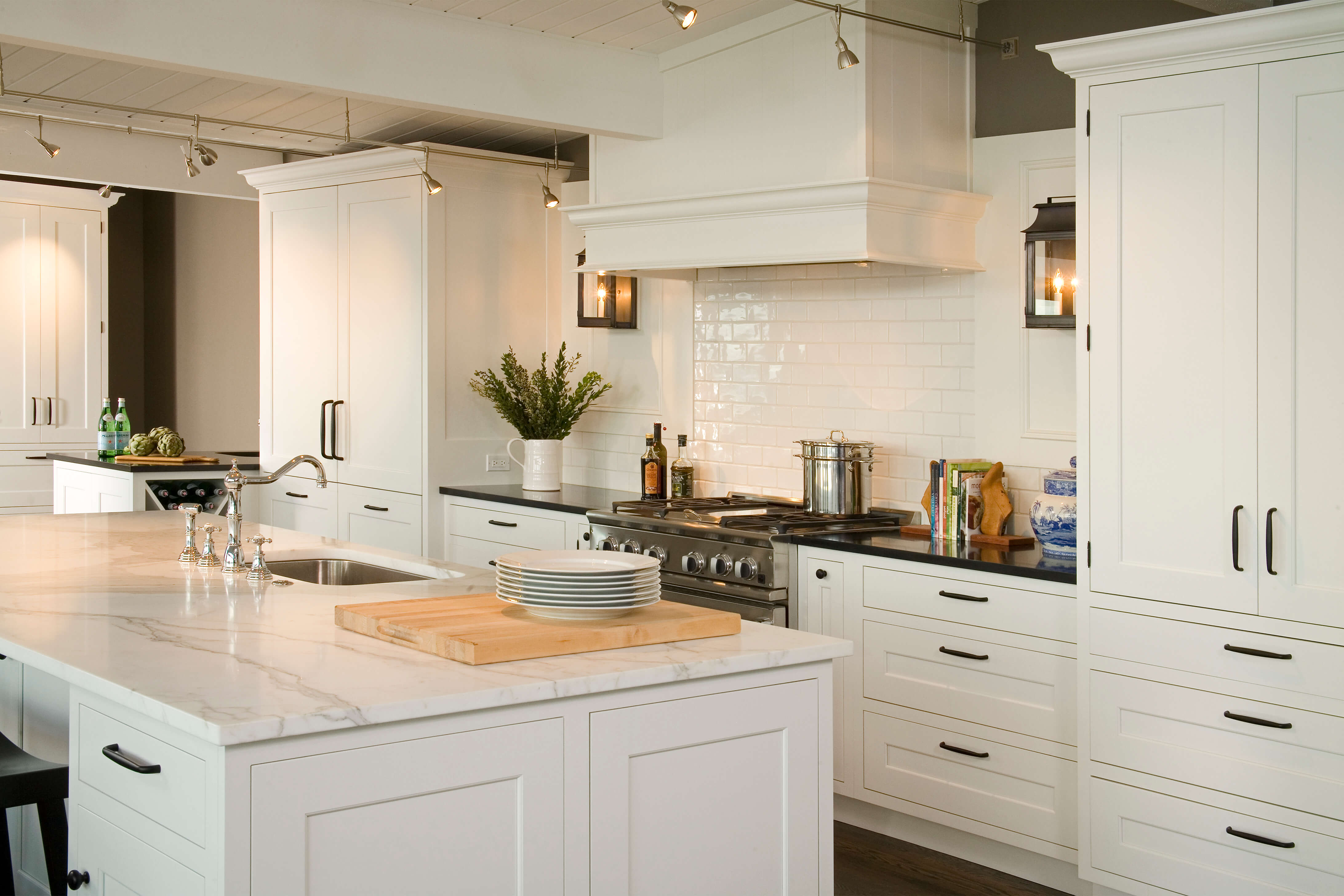 Another visual tie-in and a unique design … instead of wall cabinets on either side of the hood, Greany kept the space more open and used wainscot panels with wall sconces to maximize task lighting. Coordinating sconces are used on the fireplace wall to create design consistency and a furniture-like look for the kitchen area. Small details like the location of the power outlets were considered so that the tile backsplash remains uninterrupted by unsightly outlets and yet they are located near the work surface for ease of use.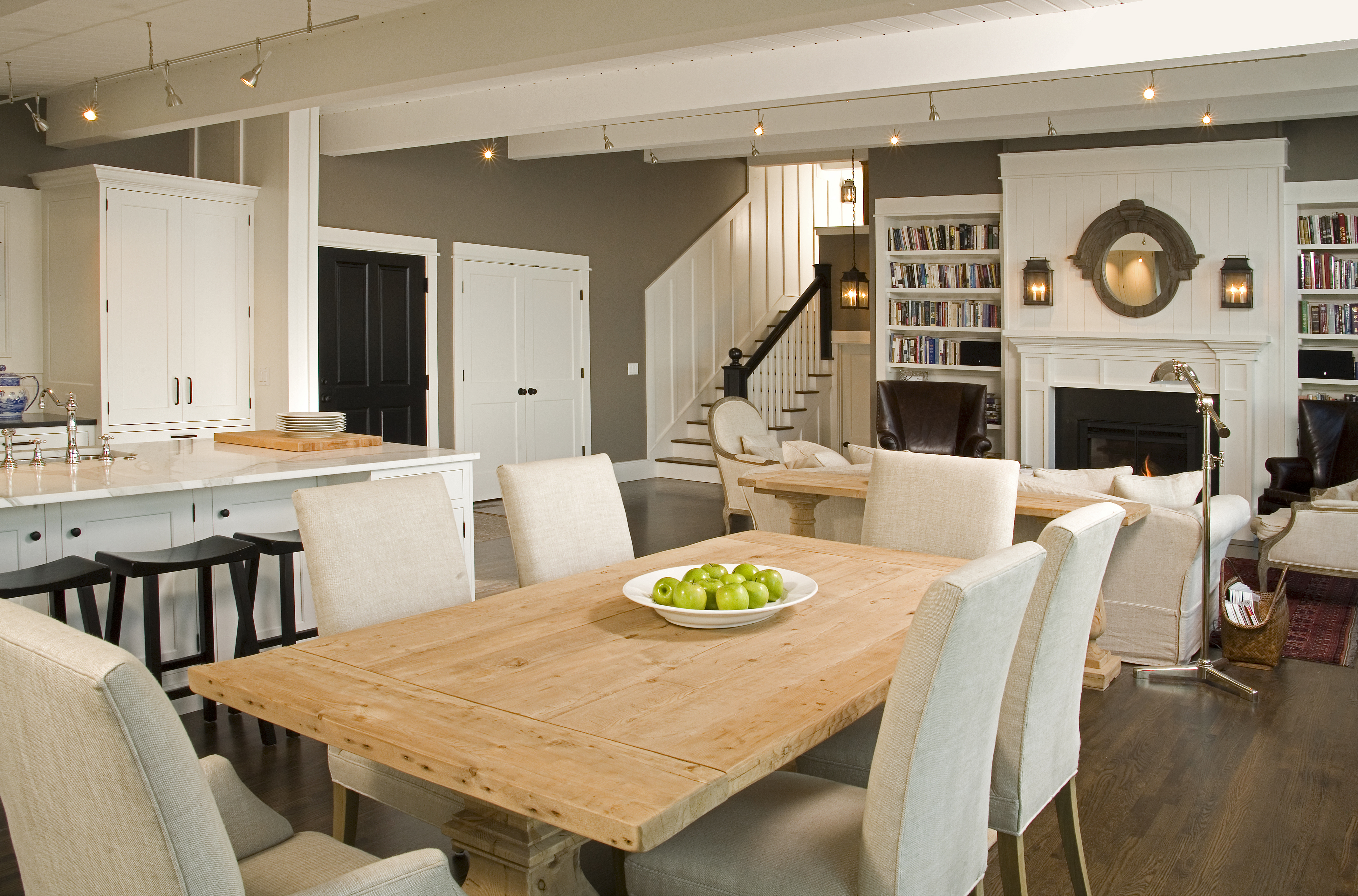 These are the types of details along with expertise in overall design (whole home design) and functional storage that a professional kitchen designer brings to a project!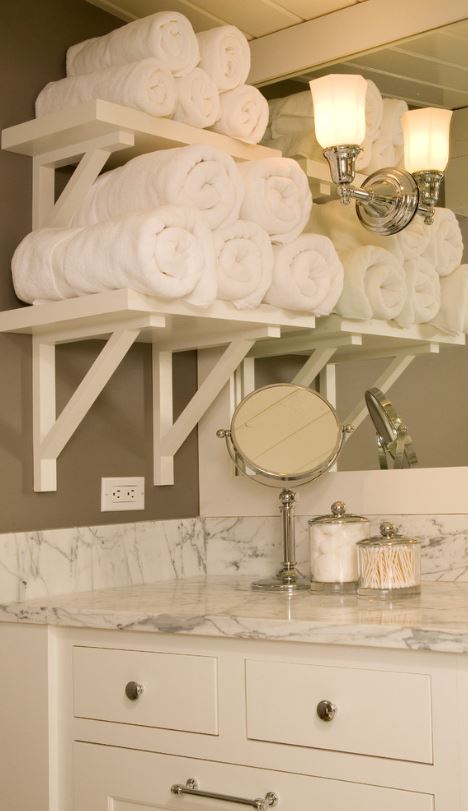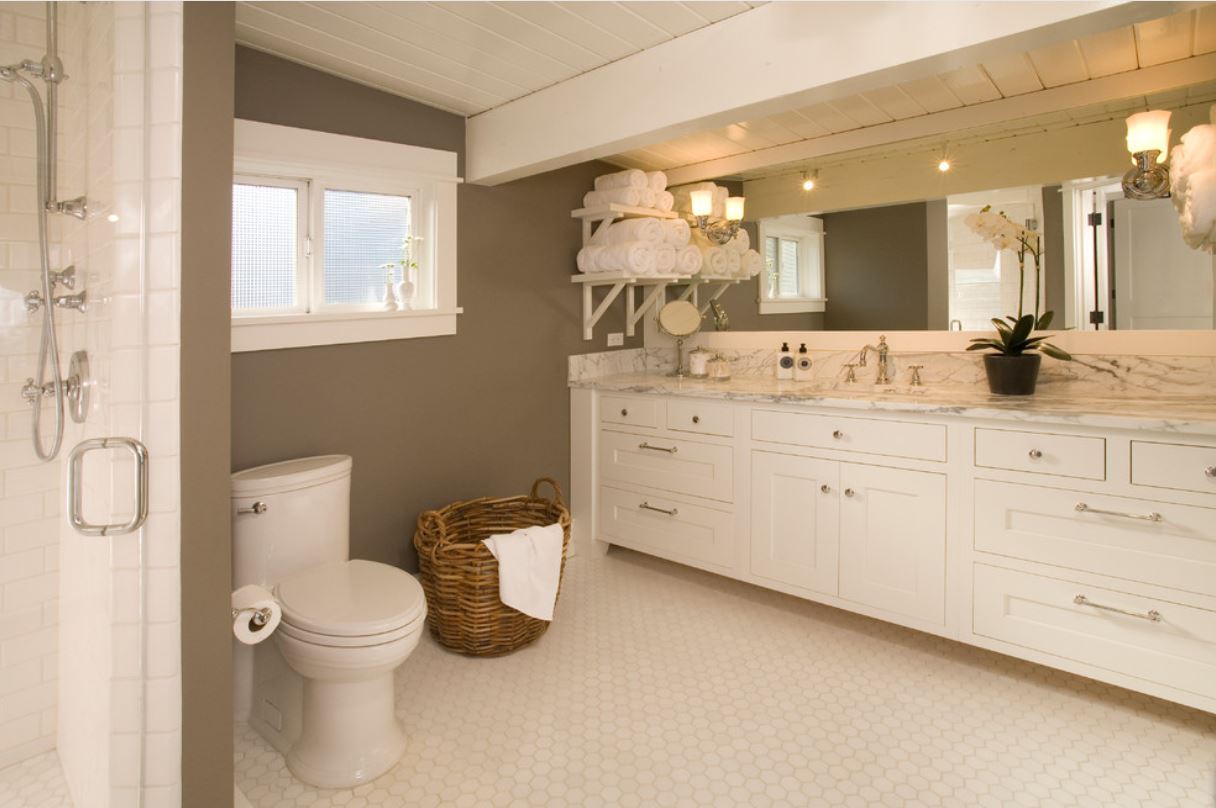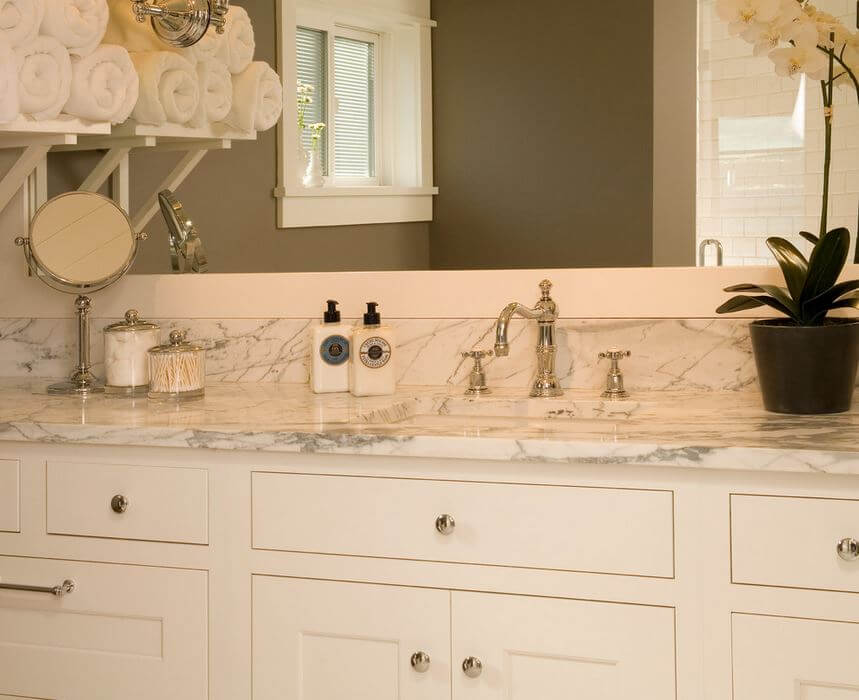 In keeping with the new interior design of the home, Greany selected the bathroom cabinetry and design elements to coordinate with the rest of the home.