It isn't often we get a full house project to write about, so when this project came across my desk I just had to share it with you all!  This home's interior design was put together by the Design Team at Studio M Kitchen & Bath Showroom, Plymouth, MN.  The home is new construction in Orono, MN on Lake Minnetonka. The homeowners were looking for an east coast shingle style design, and they wanted an open floor plan yet still warm, cozy, and inviting.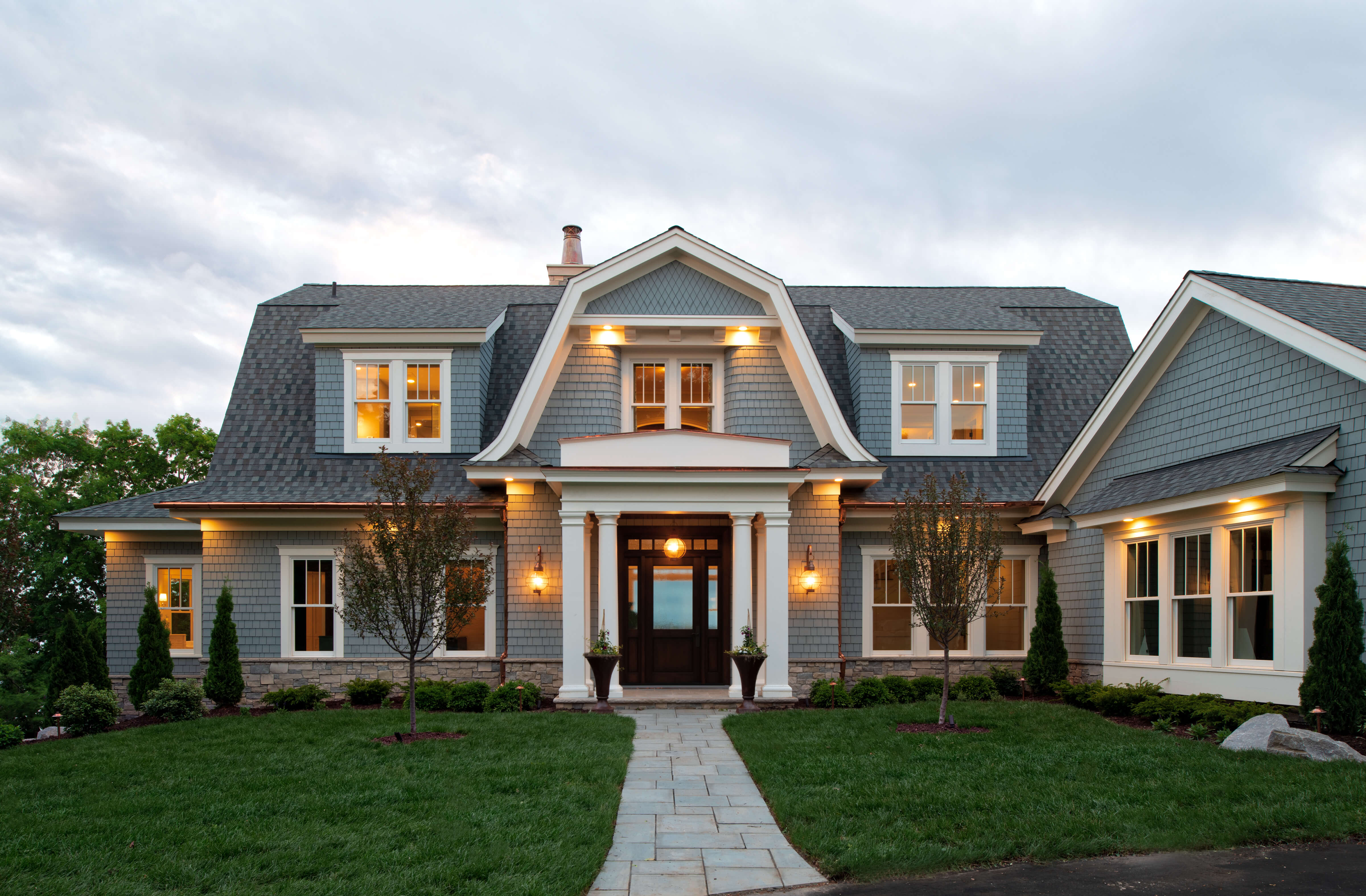 The design team gained inspiration from researching east coast homes and the various design details used in them. The design phase took about a year, where the designer and the homeowners went thoughtfully through, room by room, and planned for each of the spaces.
We asked the designers to share with us some of their favorite spaces, here they are-
In the kitchen, they love the inset look and how it is followed through in the appliance panels and how the kitchen hood matches the cabinetry.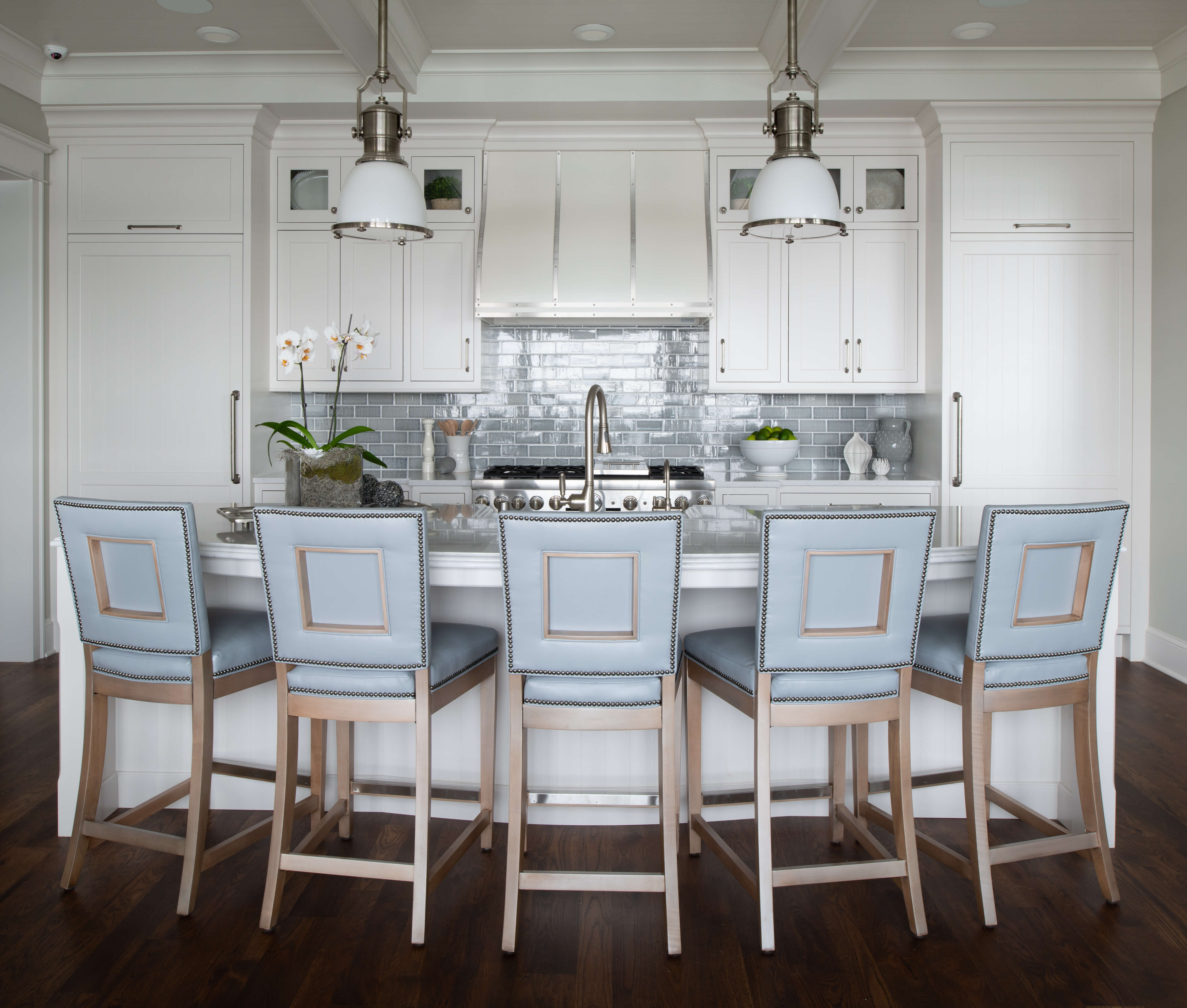 The designer also mentioned the clean-lined shiplap on the back and side of the island and also repeated in the interior of the cabinetry and backsplash.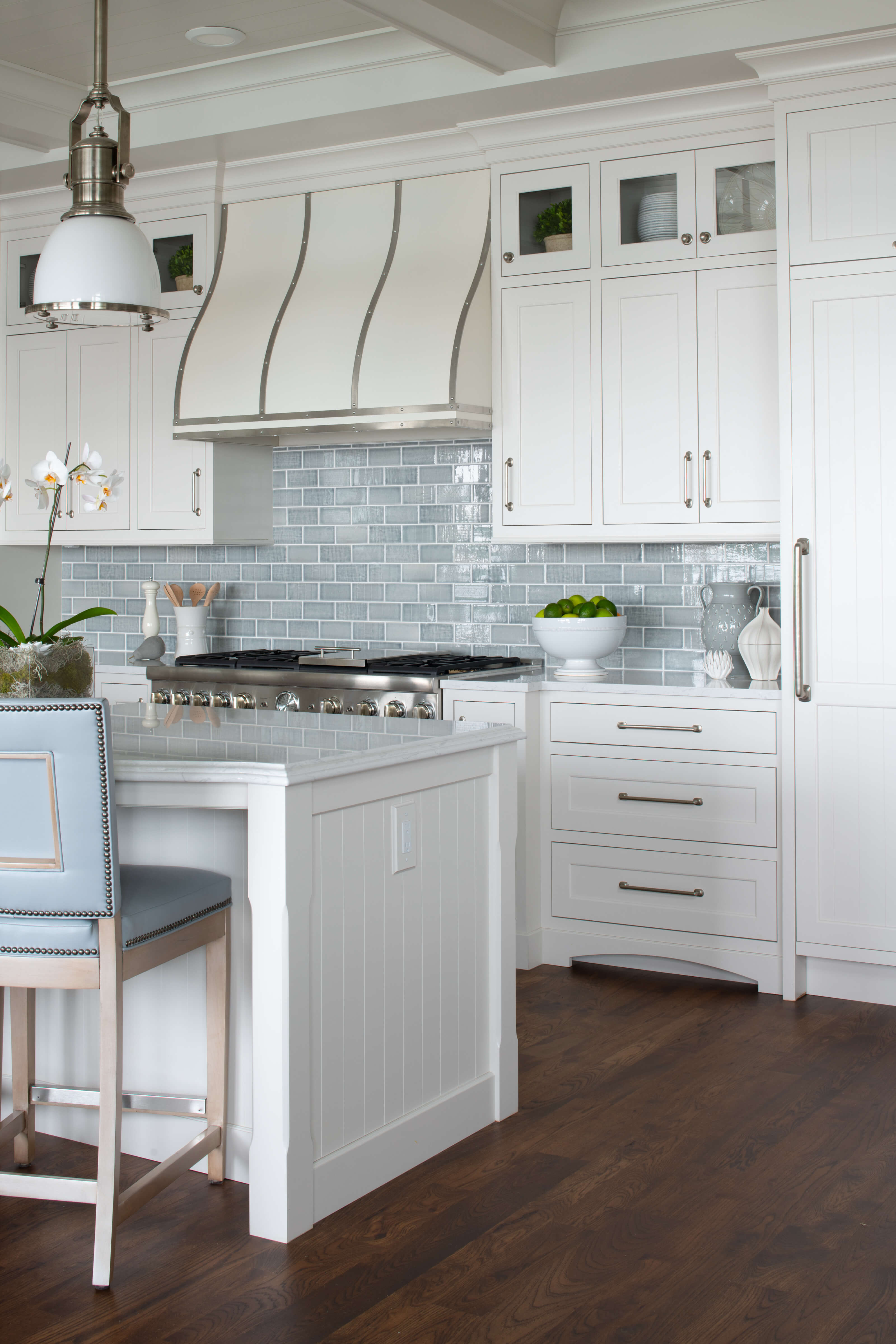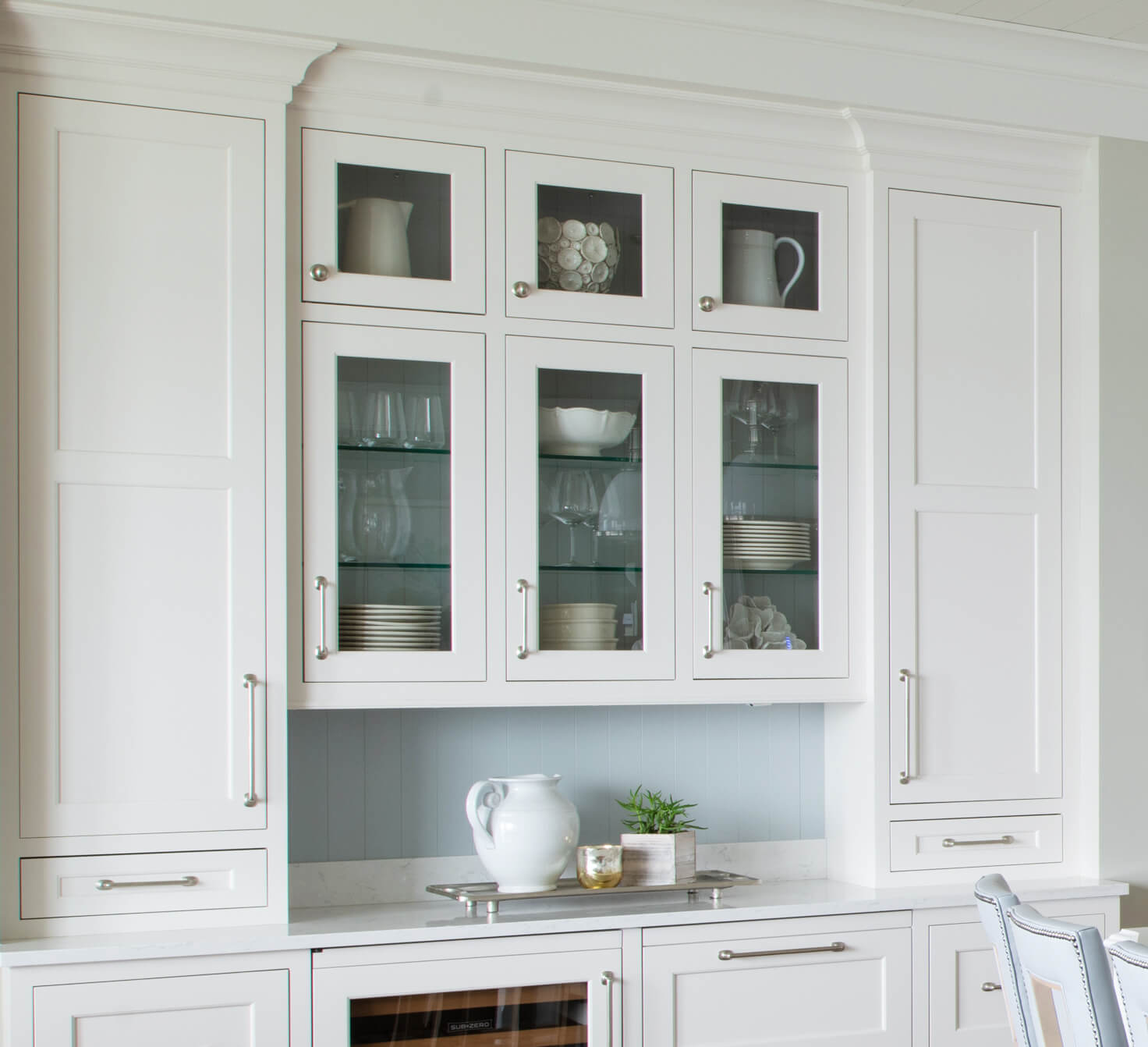 In the master bath, notice the gorgeous scalloped edge on the countertops, and the cabinet molding trim surrounding the mirrors.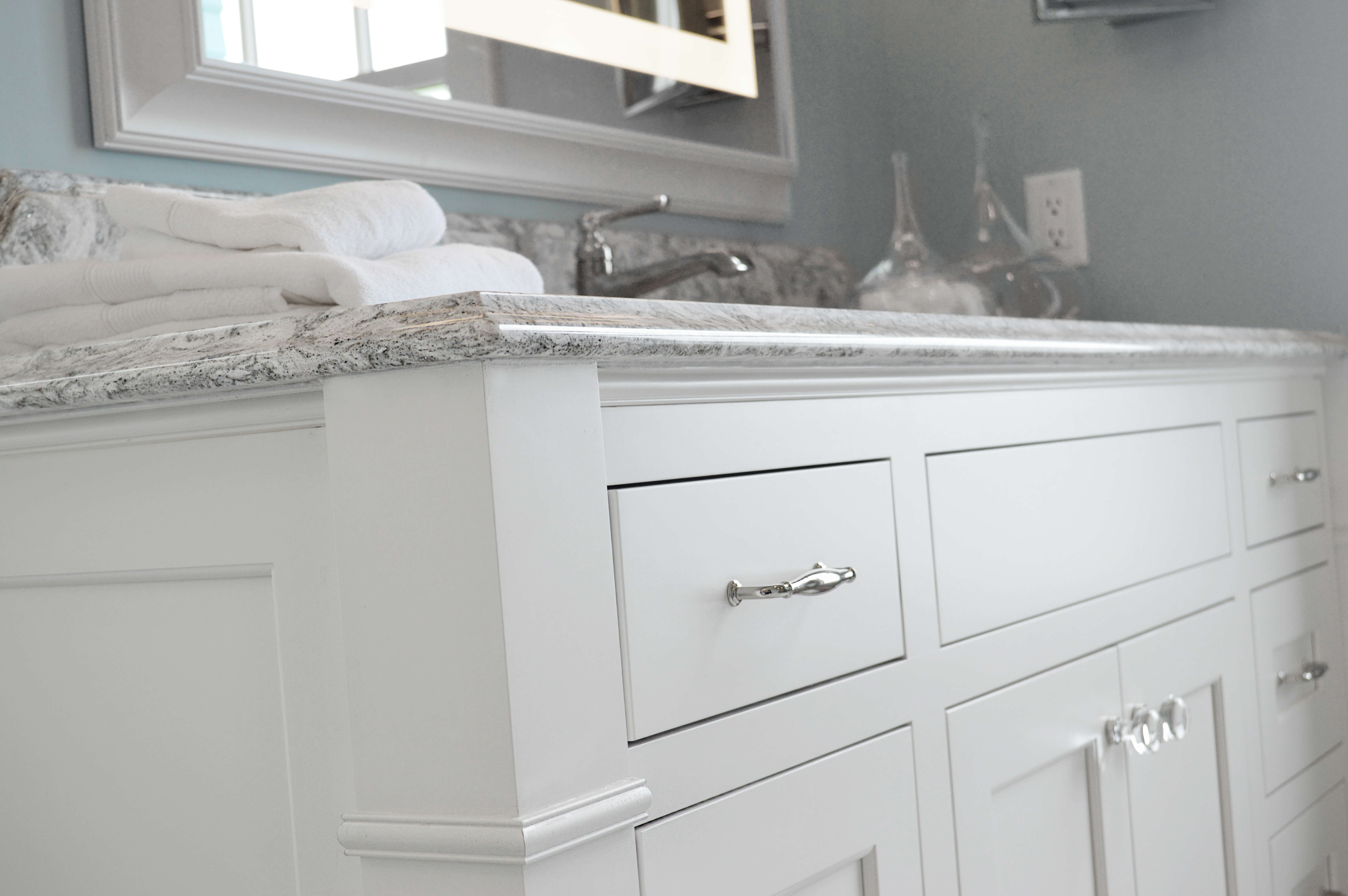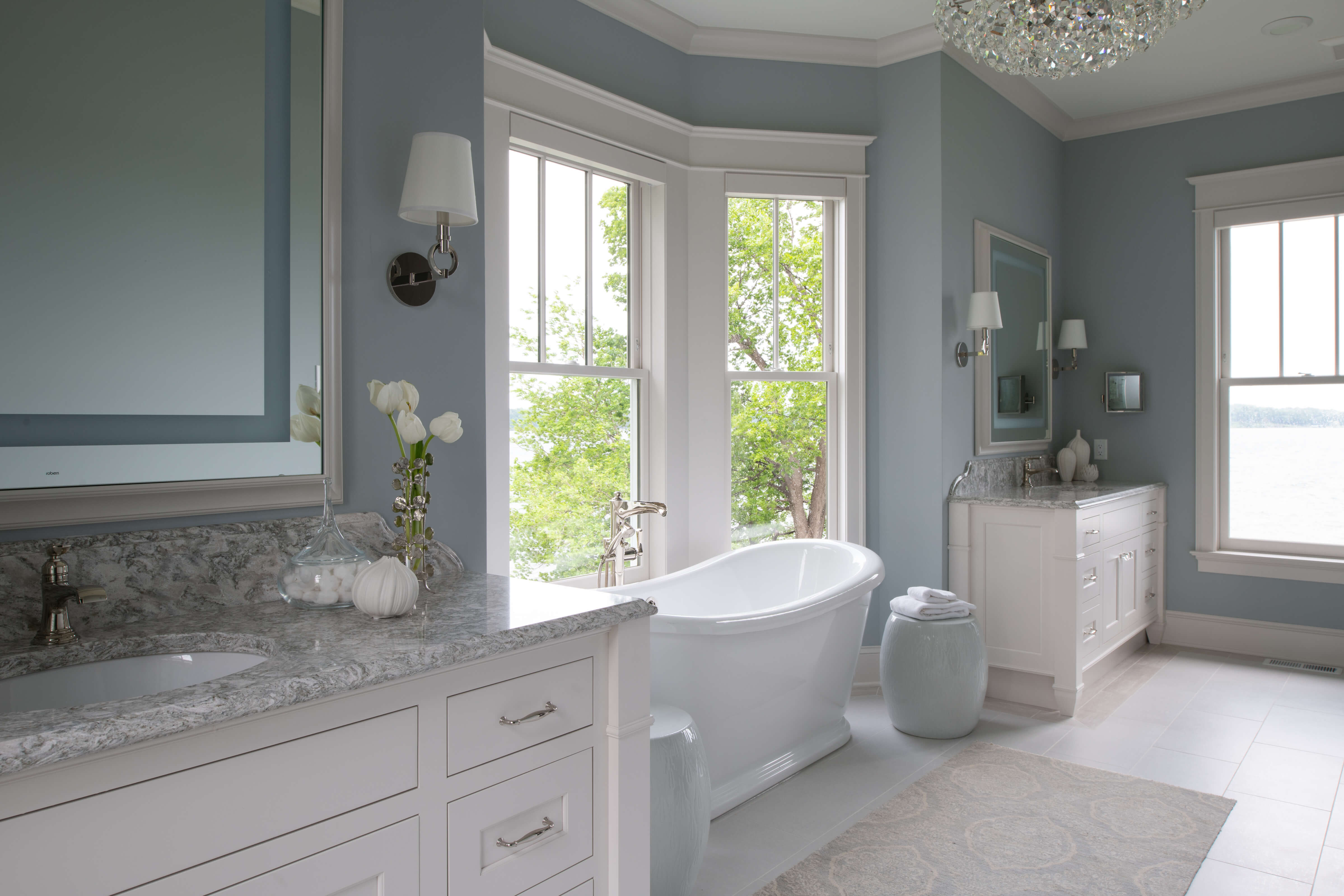 In the adjoining Master Bedroom, the curved end cabinet serving as entertainment and dresser is one of the designer's favorite design elements.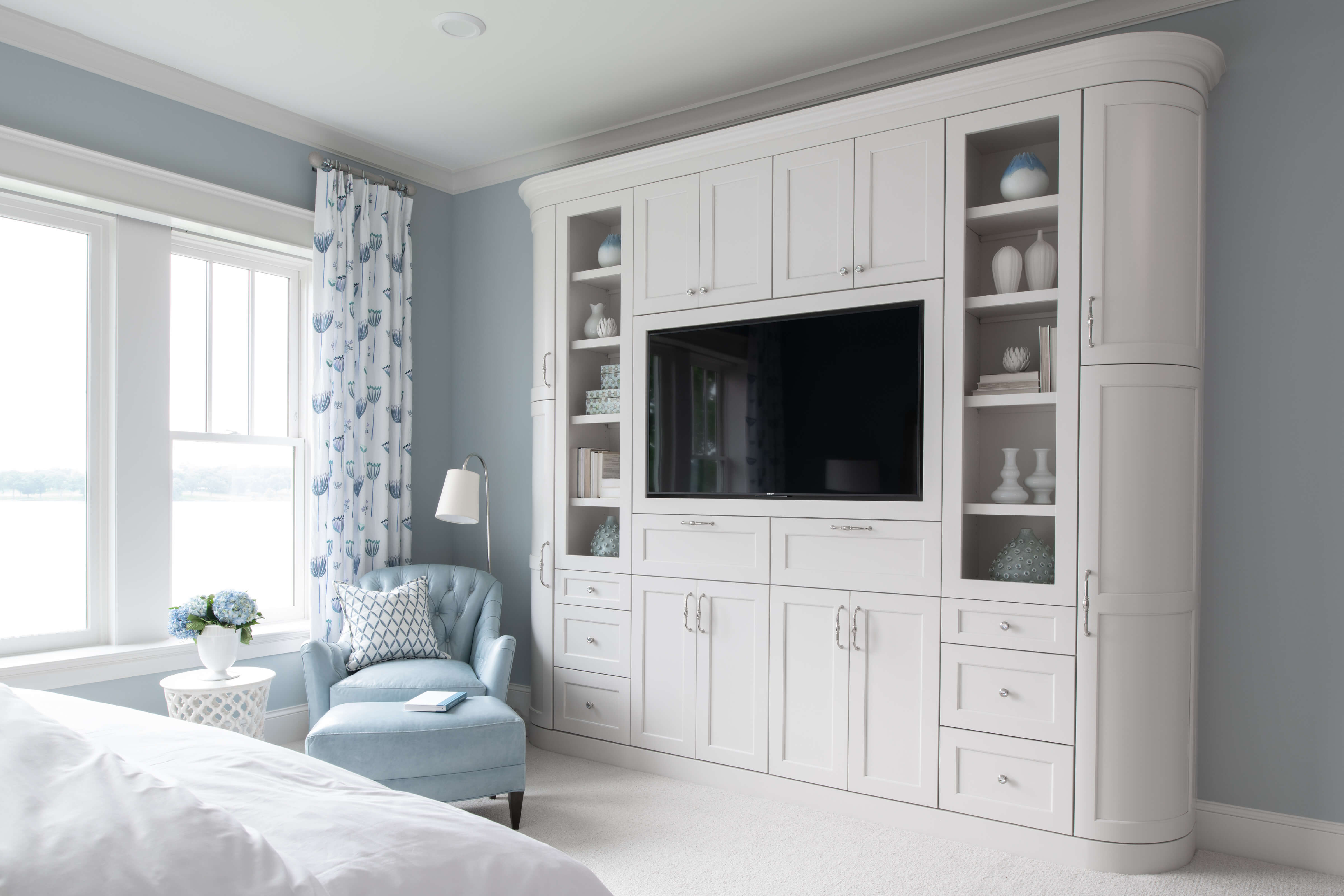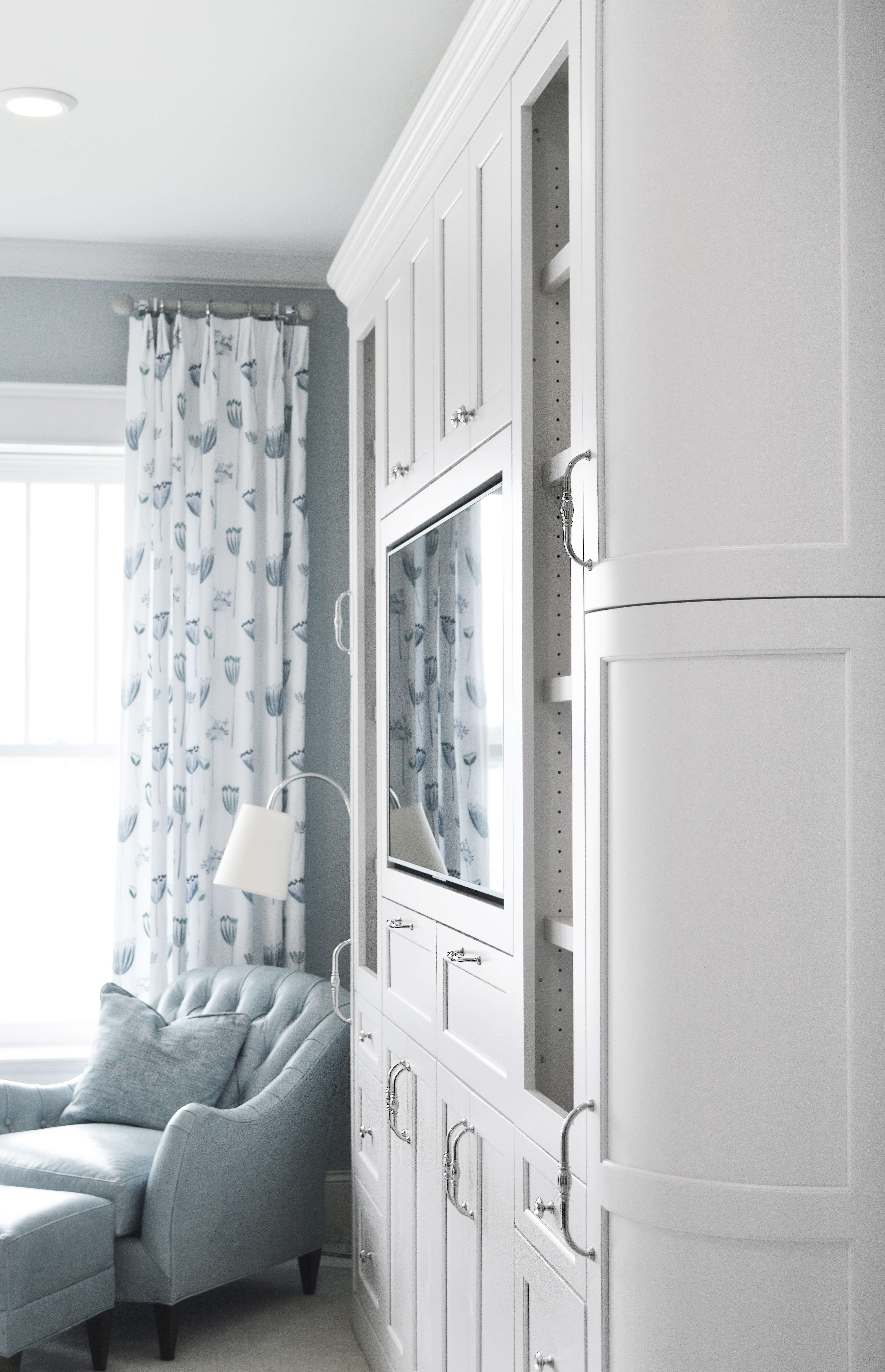 In the lower level bathroom, the Furniture Vanity styling and Weathered Wood texture were a big hit.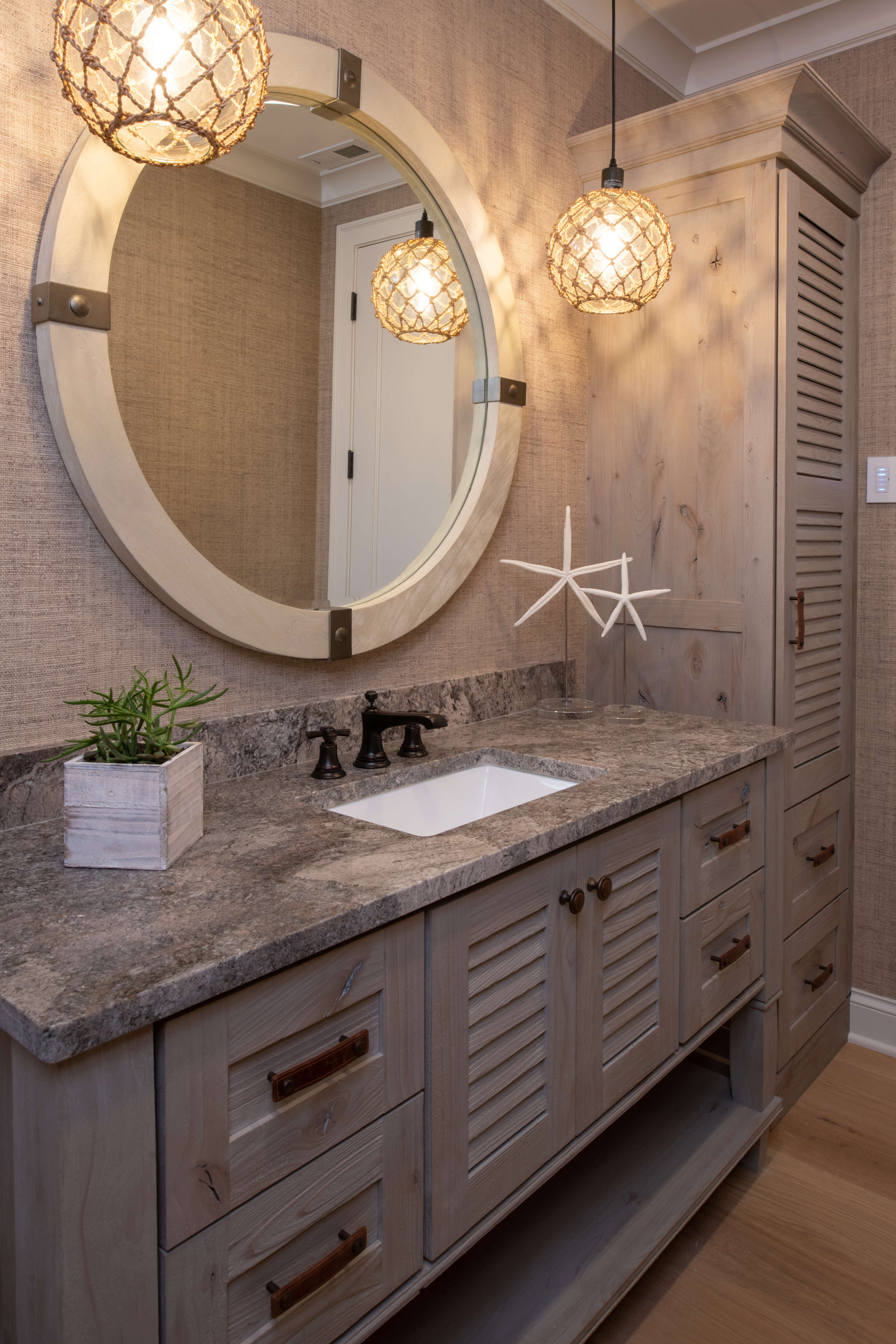 Even the most veteran designer learns something with every project, and here the designer said she learned how easy Dura Supreme's custom free-standing Furniture Vanity Collection is to work with. With 6 different furniture styles, dozens of door styles, combined with the choice of wood species and dozens of finishes, Dura Supreme makes creating a truly unique piece both easy and fun! 
Below are some of those pieces-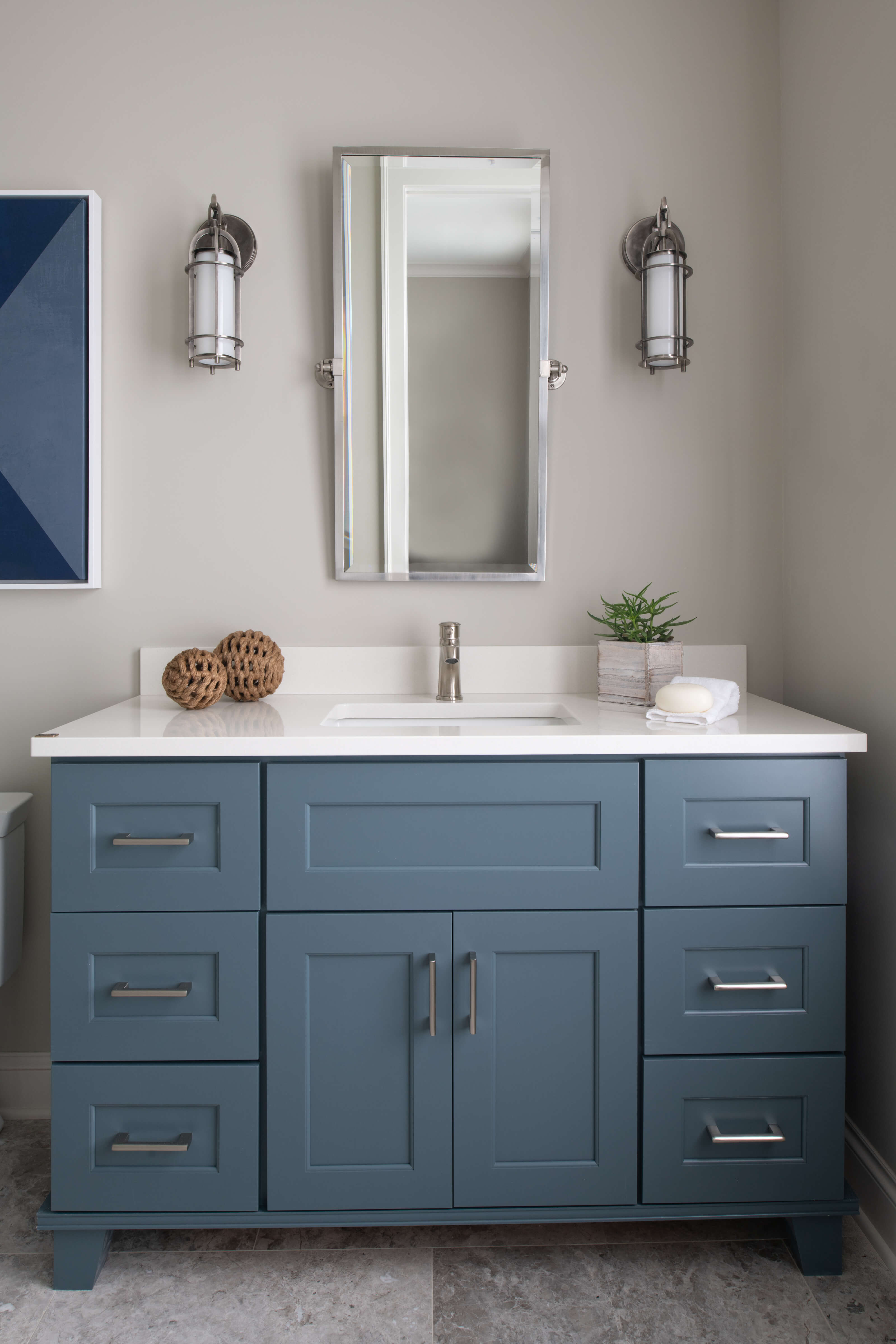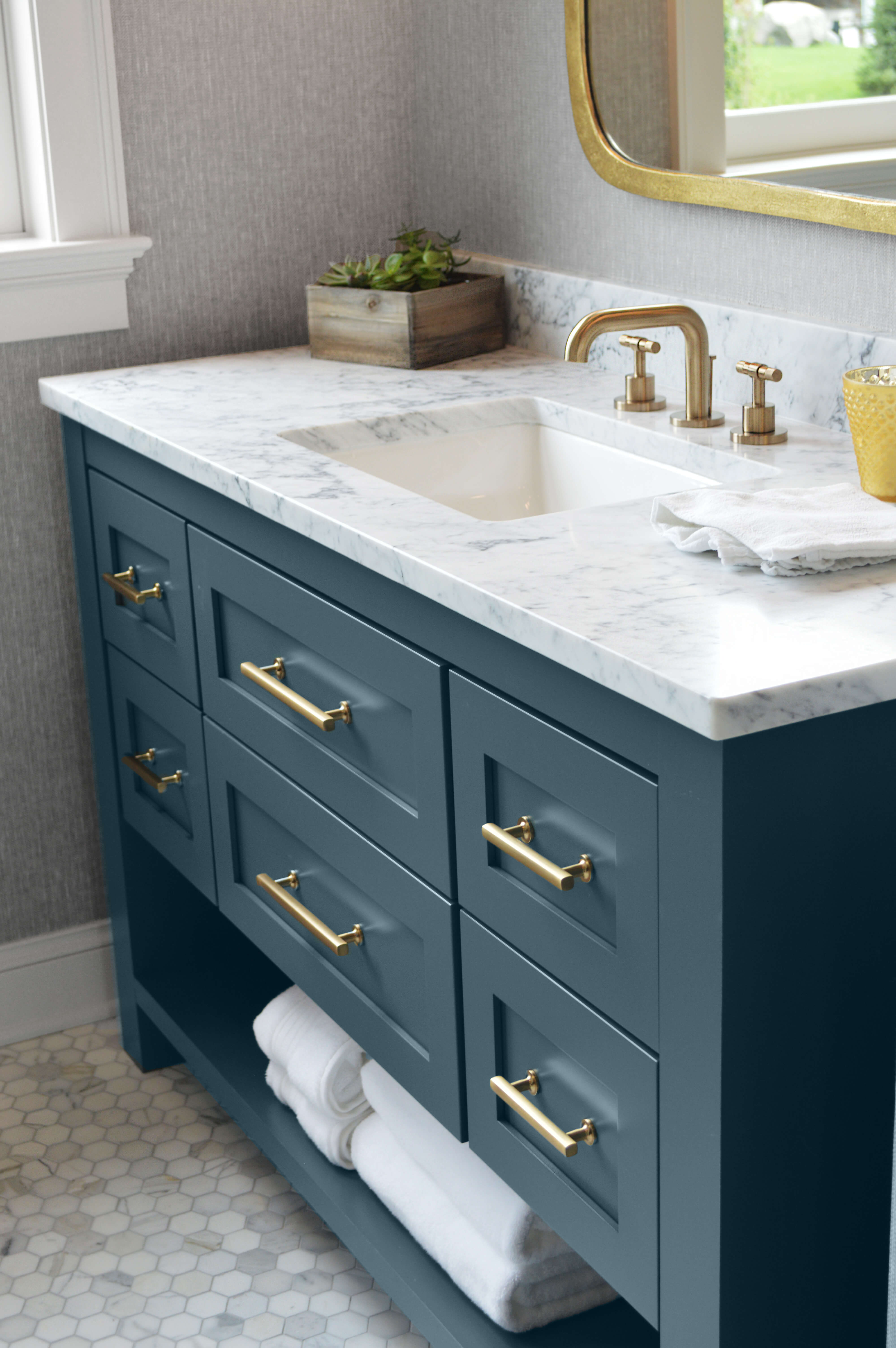 The dog wash in the garage and its surrounding cabinetry are built to withstand lots of wear and tear.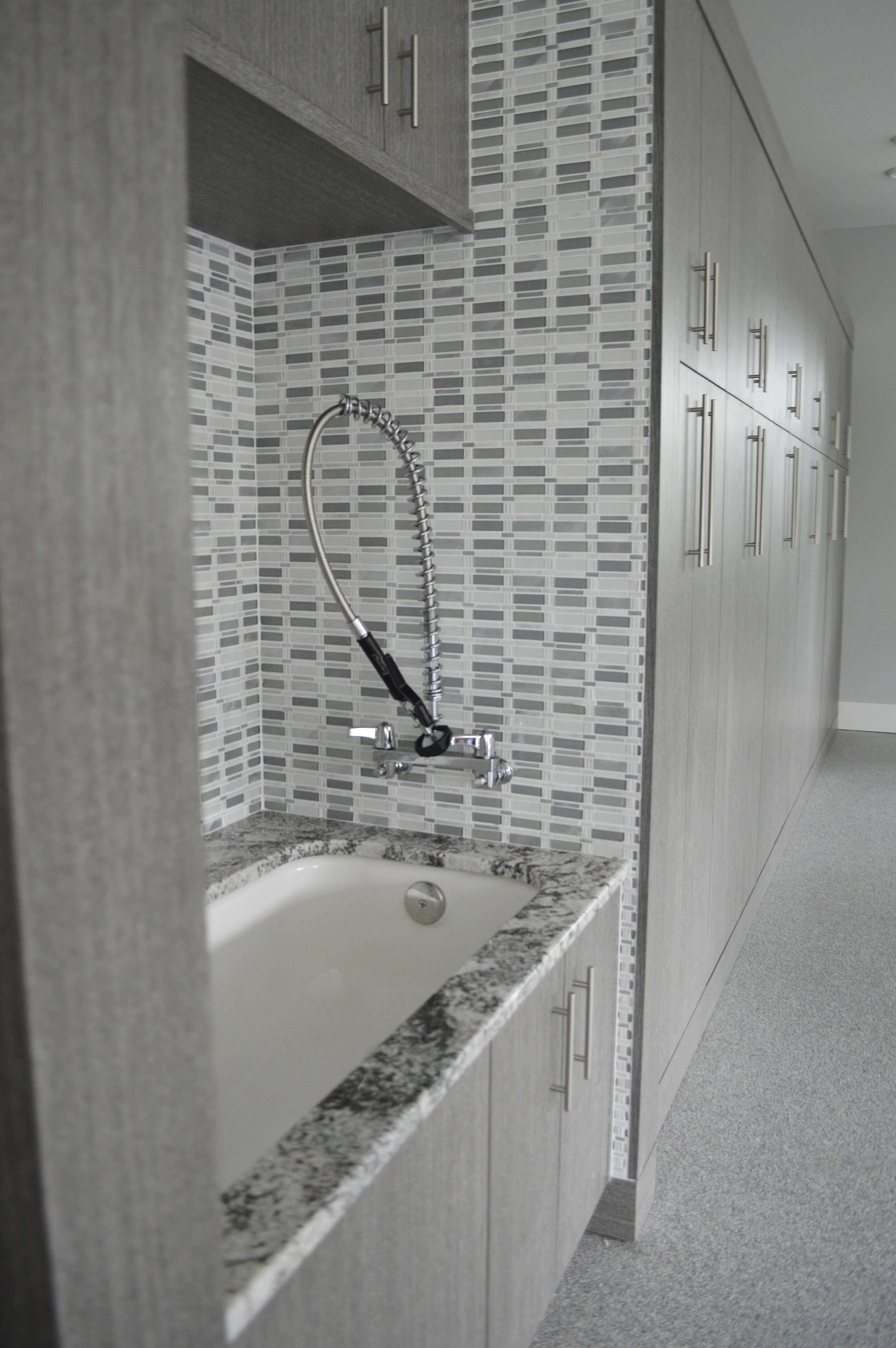 With a project as big as this, there will always be a challenging area. Here, trying to replicate the client's favorite heirloom furniture piece in the cabinetry of the library required a keen eye.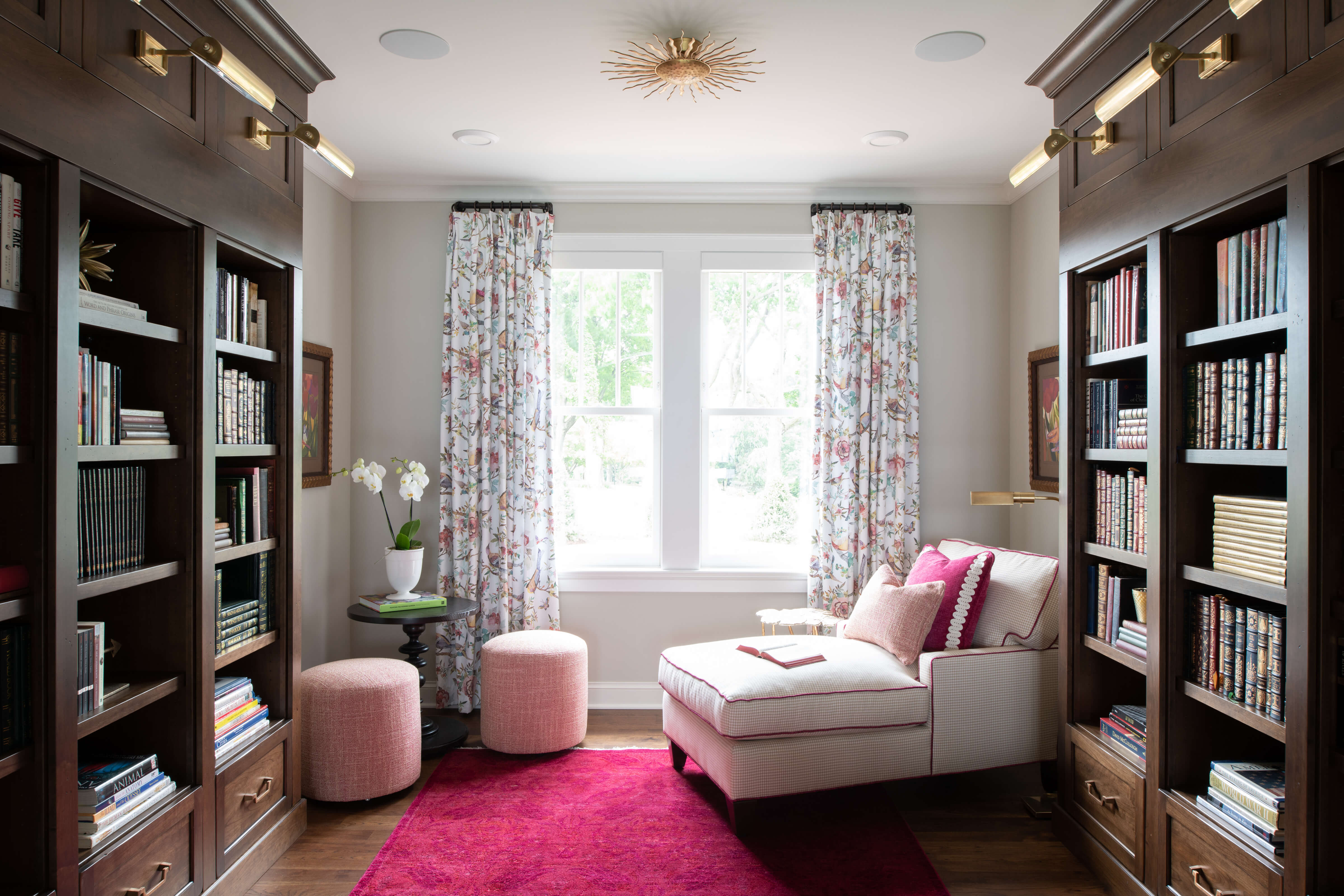 The homeowners are in love with their new home. They say it reflects their lifestyle and 'feels like home.