Shiplap. It started out gracing the walls of beautiful modern farmhouse kitchens and starring in family room accent walls. Today shiplap has found its way into many other areas of design beyond just wall applications. Dura Supreme offers shiplap on their hoods, in center door panels, full door styles, panels, and island endcaps. Shiplap is available in any species and finish, from white paint to heirloom artisanal finishes to rustic weathered wood. With all these options it's easy to craft the perfect way to incorporate shiplap into your next project. Let's look at a few of these applications!
Hoods
We offer hoods with shiplap applied to the canopy in a straight box form as shown below in Cherry with a Hazelnut stain, but also in hoods with an angled trapezoidal shape. Customizing the accompanying frieze is easy: choose from a gentle arc, plain, or paneled.
Island Endcaps
Our shiplap endcaps can be a plain box, as shown below, or can have columns applied to the edges depending on the requirements of your design.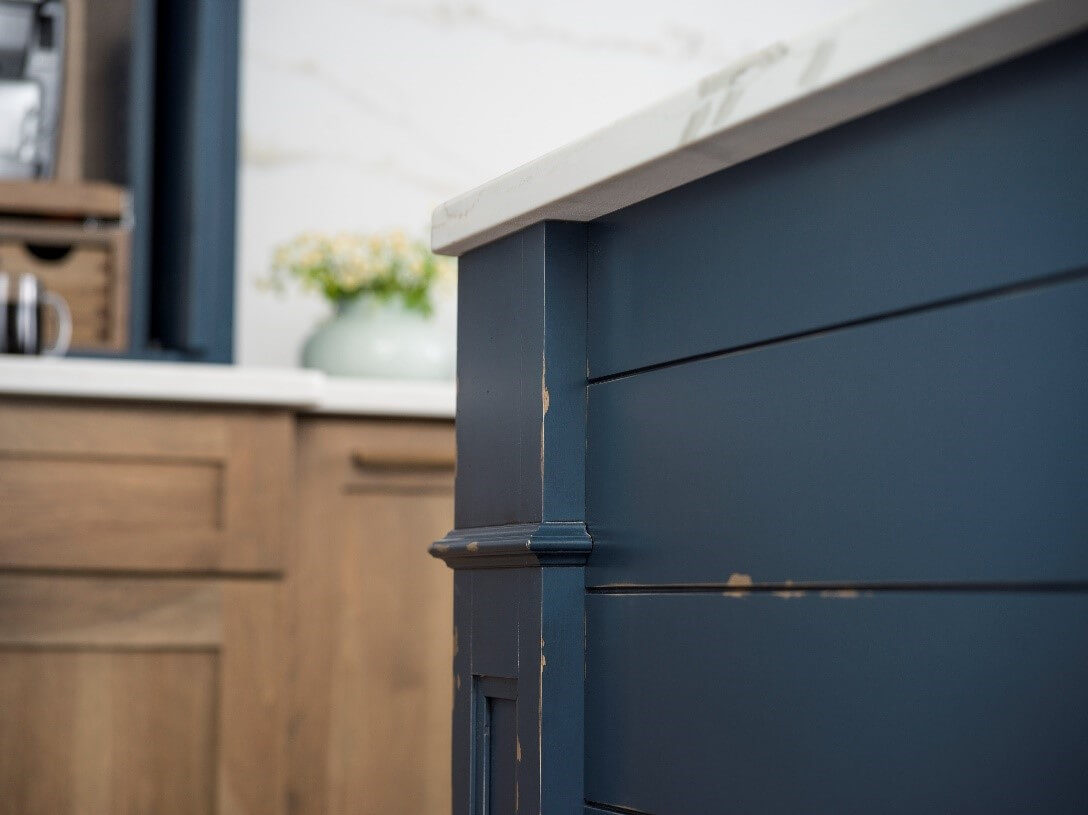 Dura Supreme's Shiplap Island Endcap with Column in a custom Heritage finish using the Curated Color "Gale Force"
Door Styles
We've got cabinet door styles that are entirely shiplap style, as in our Linea door style shown below in Pearl paint.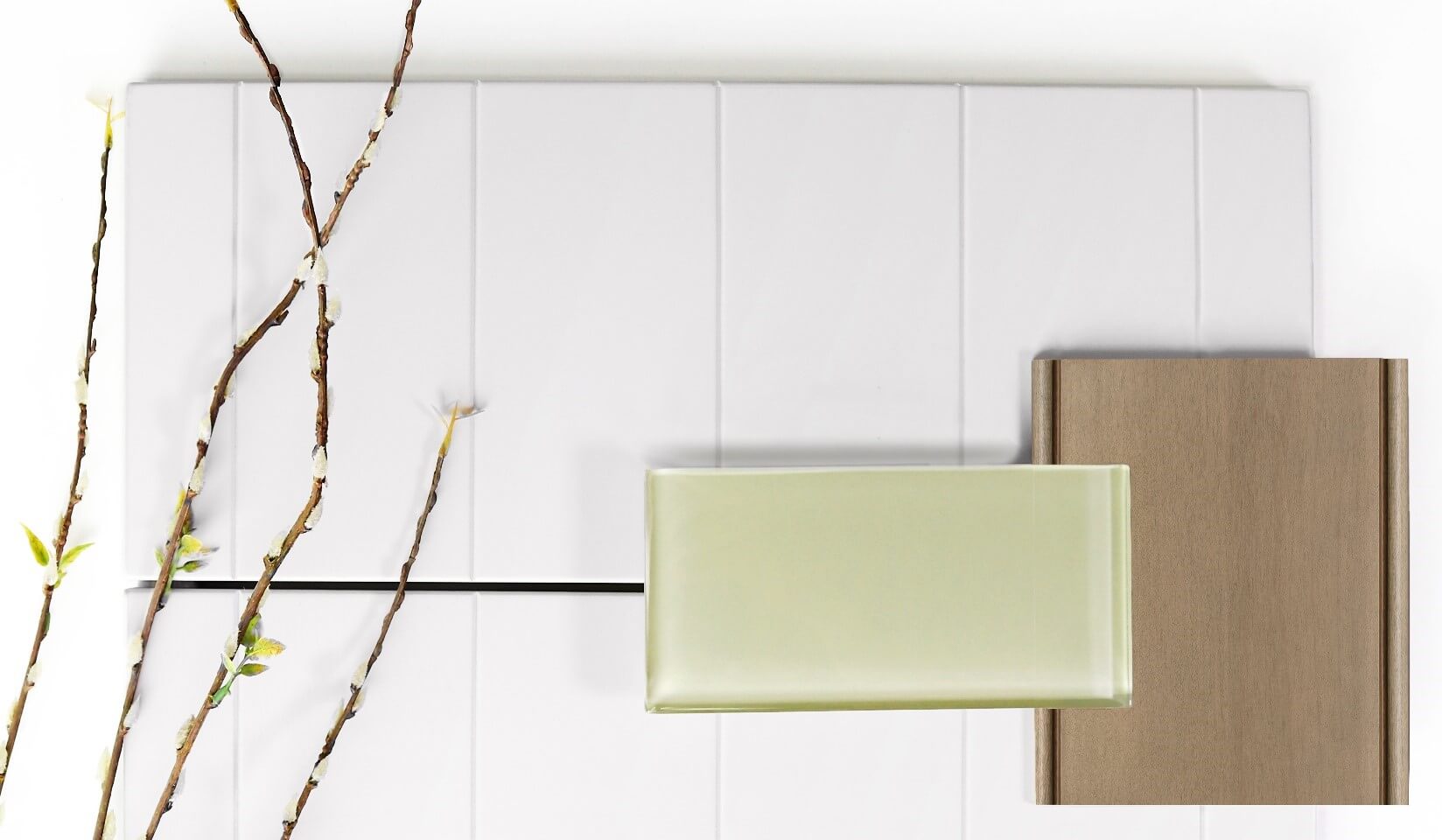 Dura Supreme's Linea door style in Pearl paint, paired with Maple in Cashew stain/ pale green glass tile.
We've all seen fireplace walls done in shiplap. The below fireplace shows off a beautiful encaustic tile while using shiplap-inspired cabinetry.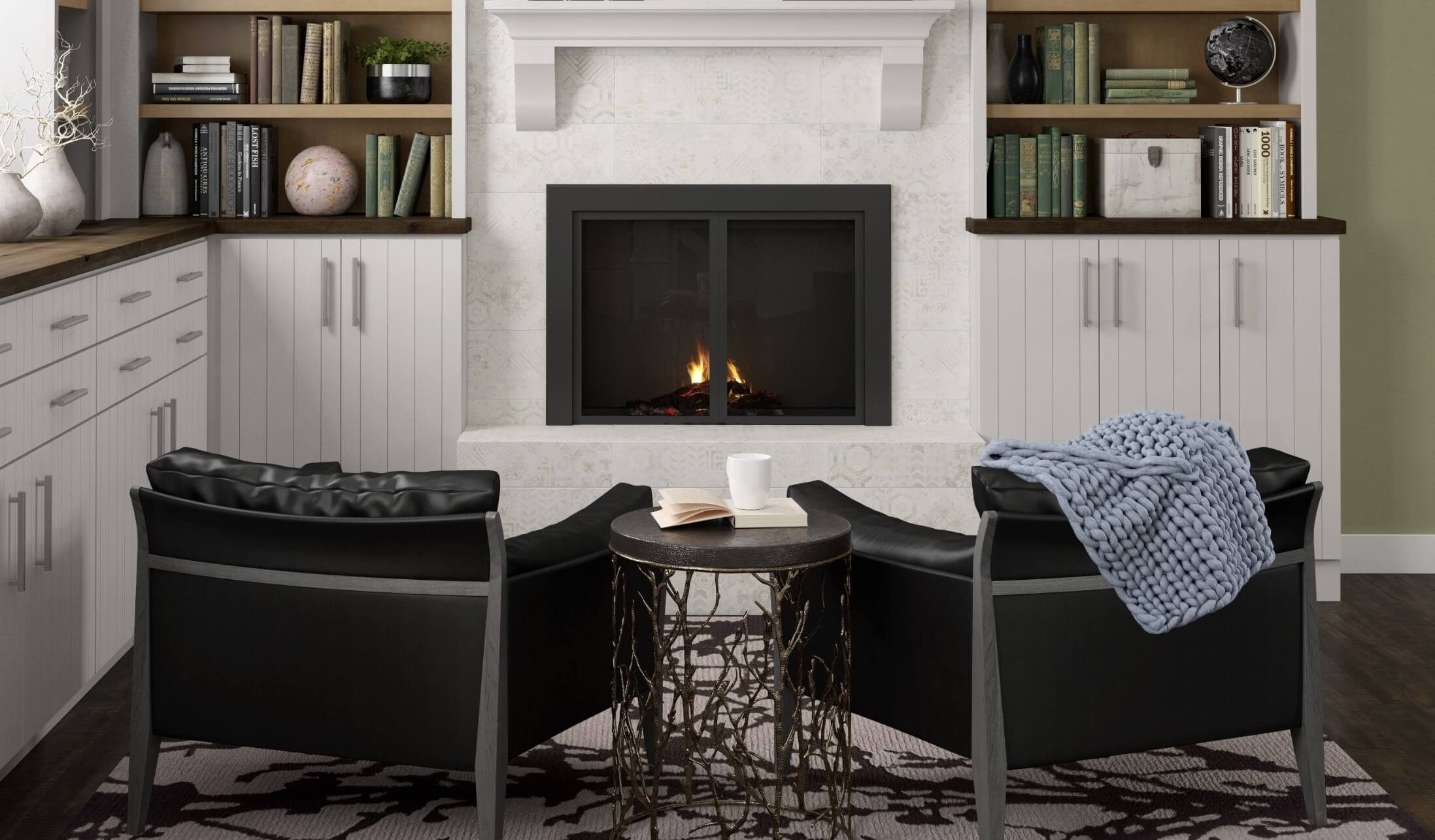 Dura Supreme's shiplap inspired Linea door style in Pearl paint
In the kitchen below, the Carson V-Groove door style is applied to the refrigerator door panels on the right and pairs beautifully with the Carson door style.
Panels
If you are looking to add shiplap styling to a locker or boot bench area, individual shiplap strips or a shiplap panel, depending on if you want staggered seams or seamless, create visual interest. This shiplap solution is also great for the backs of islands.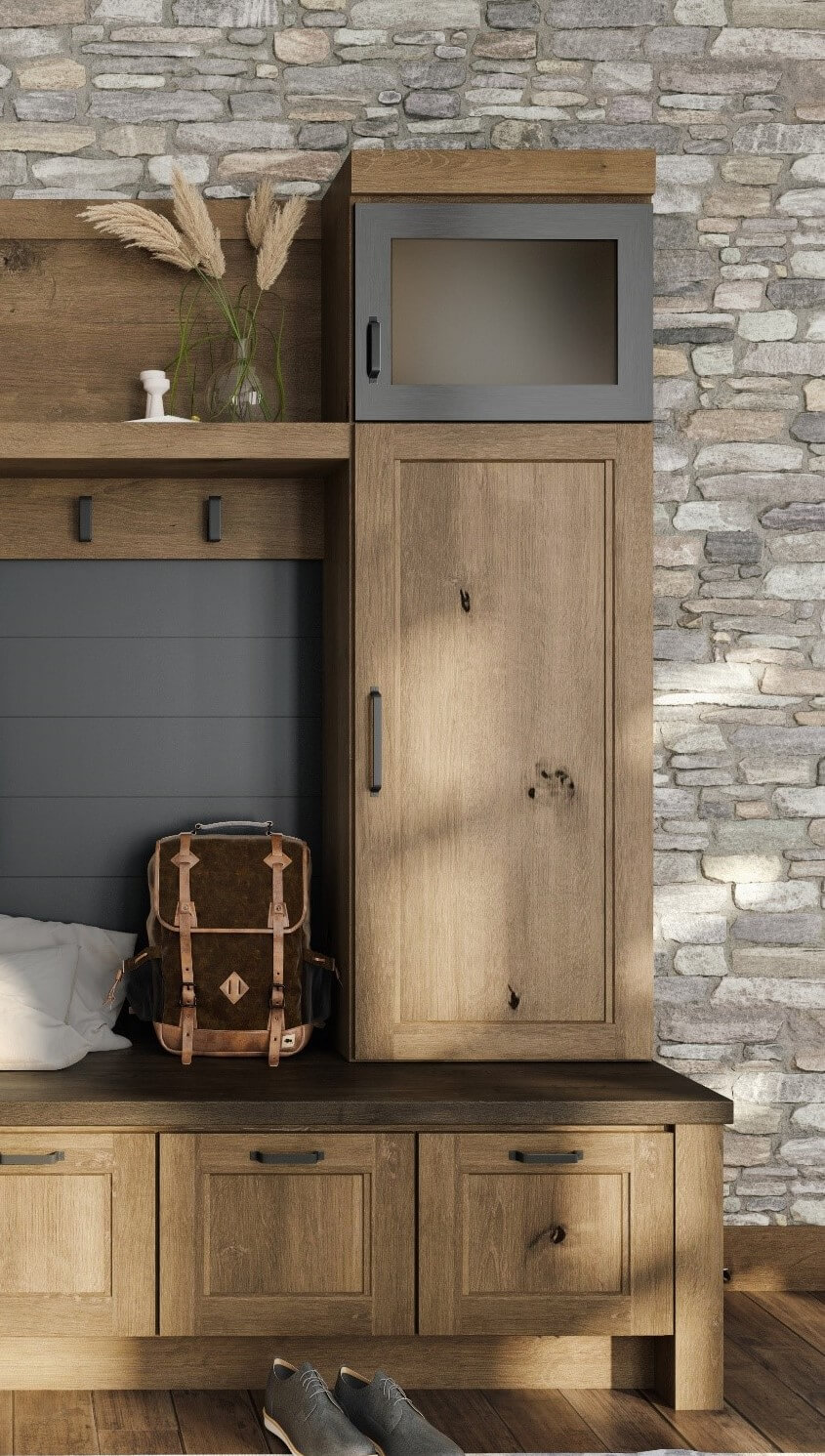 Hopefully this provided some fresh new applications for shiplap in your designs. This timeless trend will be around for a long time, and these solutions have staying power.