"This couple enjoys cooking together regularly, so they each wanted designated space for cooking and prepping," explained Lindsey Markel of Dillman & Upton, Rochester, MI.  Understanding how the couple works together in the kitchen was the inspiration behind Markel's creation of two separate work zones.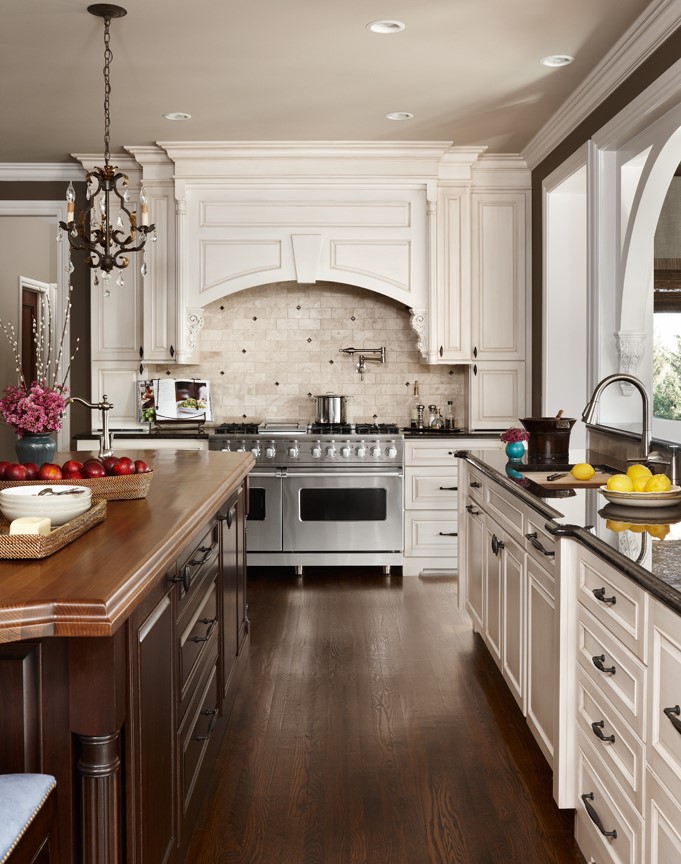 An impressive 48″ range is the focal point for the cooking zone, with a grand architectural hood and beautifully carved corbels.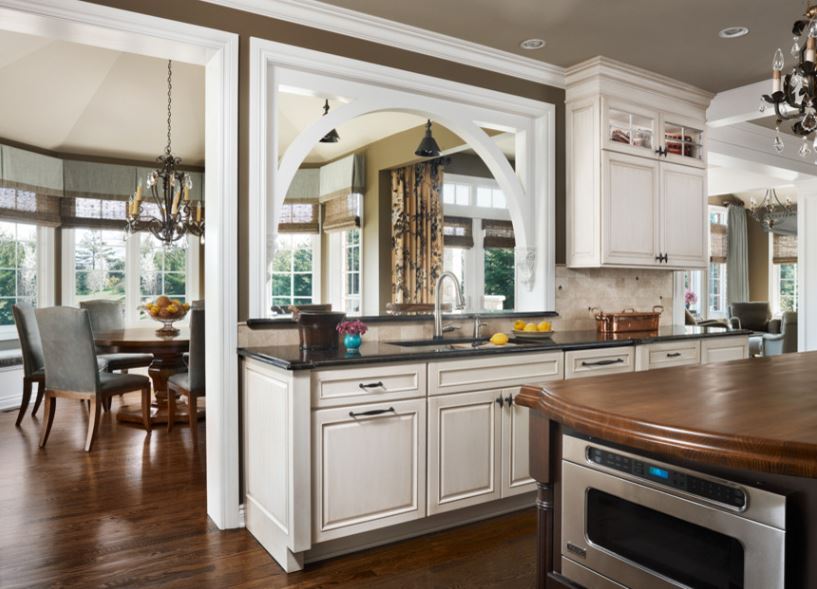 Directly across from the range, Markel located a built-in microwave in the island so that all cooking is contained to a single area, without requiring the cooks to cross paths.
The island has a small prep sink with expansive countertop space for cutting boards and bowls, where all prep work takes place. The refrigerator was conveniently designed adjacent to the cooking and prep areas so that it is easily accessible by both. Another sink and dishwasher are located near the pass-through to the dining table.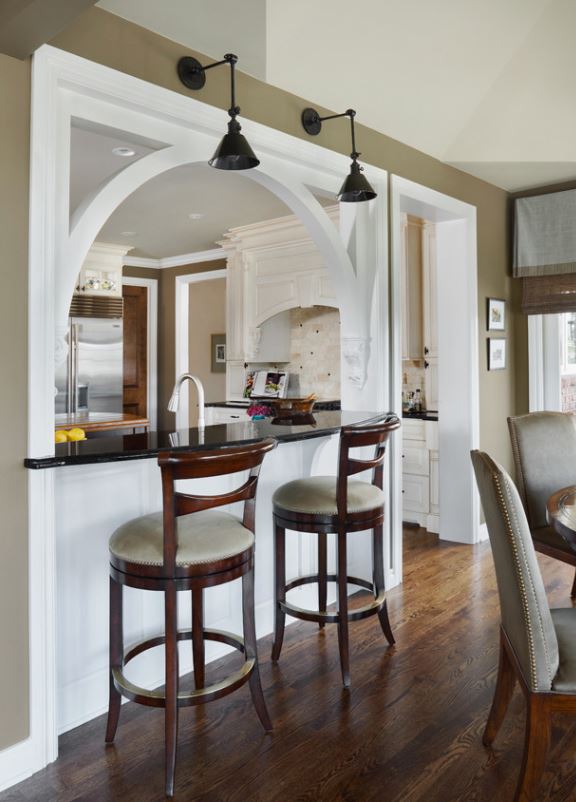 With the overall function and flow finalized, Markel was able to focus on form with stunning design elements such as arches, turned legs, stacked crown moldings, and the beautiful arched hood with keystone design.
For more information about Dillman & Upton, Inc., Rochester, MI, and designer Lindsey Markel, click to their website at www.dillmanupton.com