As soon as I saw the dramatic before and after photos from this project in Illinois, I knew it was ideal for a feature on the Dura Supreme blog since it was a perfect example of how a good designer can transform a home with cabinetry.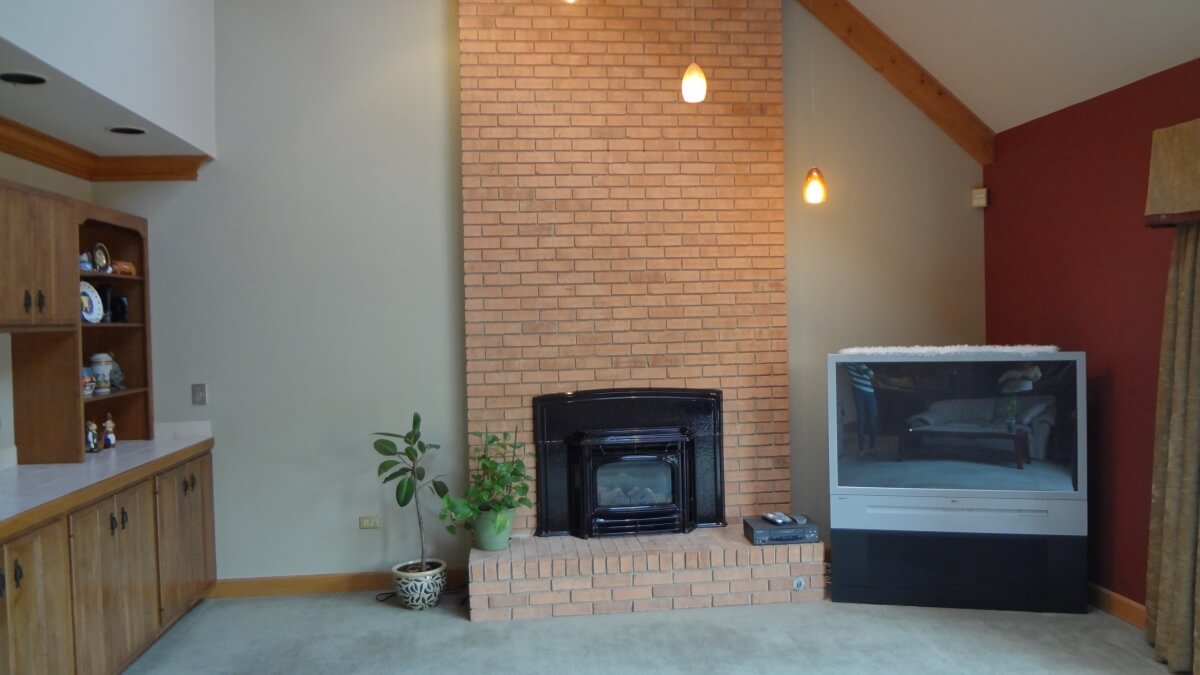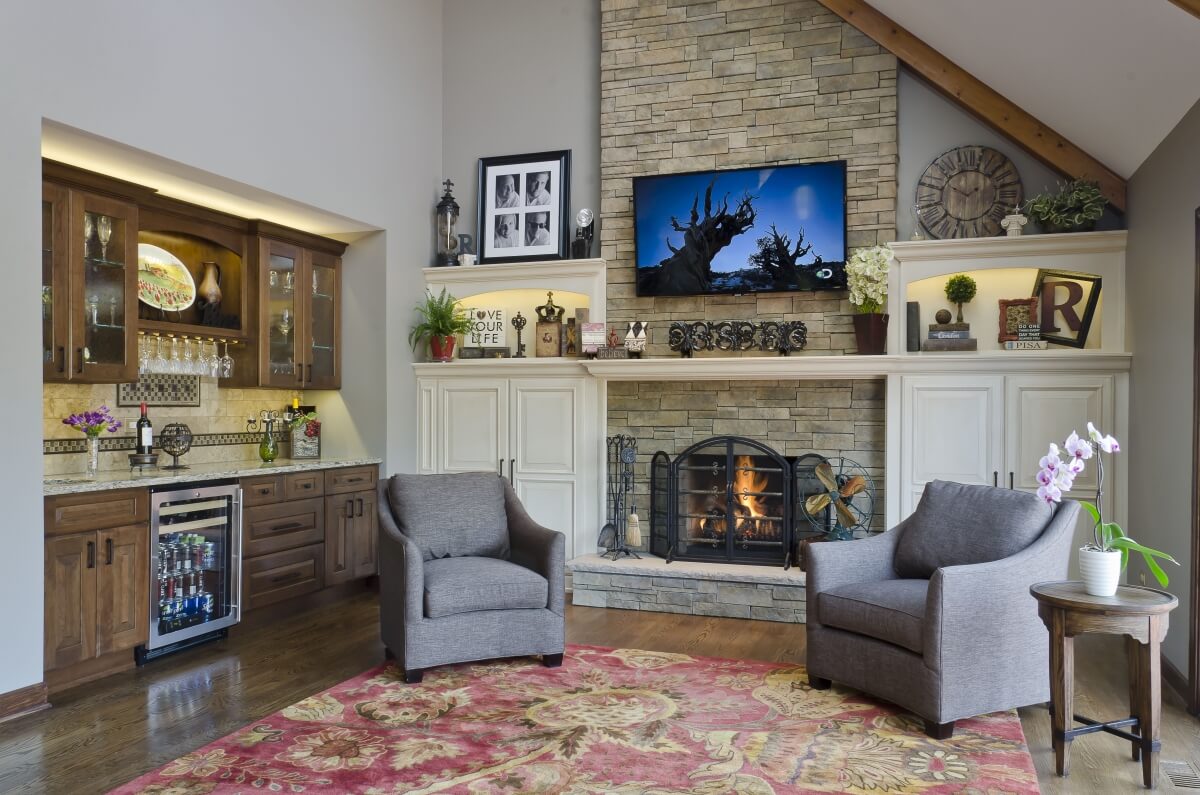 Meghan Murphy of Trilogy Kitchens and Remodeling in Arlington Heights, IL explained, "I am really pleased with the outcome and most importantly my customer loves it!"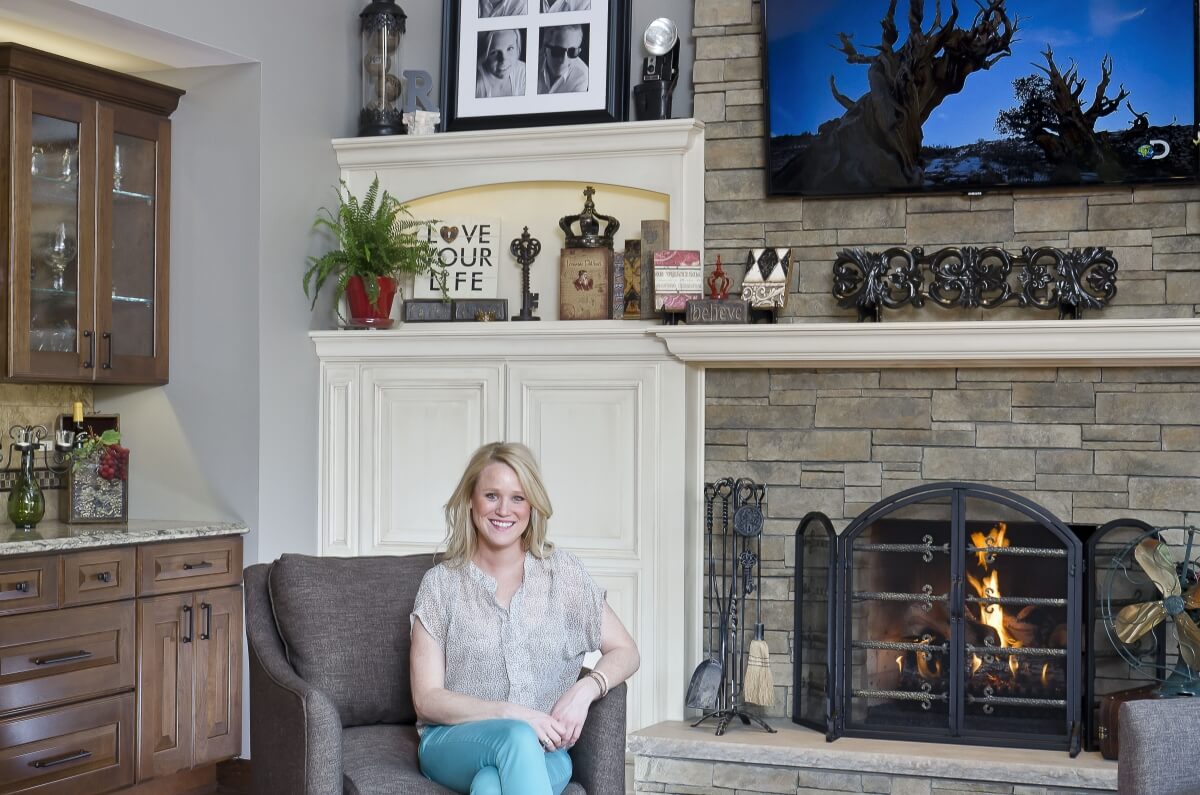 After
Meghan Murphy, pictured above, designer for Trilogy Kitchens & Remodeling, Arlington Heights, IL.
The homeowners purchased this home after searching for over a year. Although they loved the overall size and layout of the home, they knew there was much to change about the design, materials, and flow of the rooms before this house would feel like home. With a big family and a love of entertaining, the homeowners eventually wanted the family room to be a focal point. And with its proximity to the kitchen and a large wall niche that already housed a bar, Meghan could see the potential in this room with a few strategic design changes.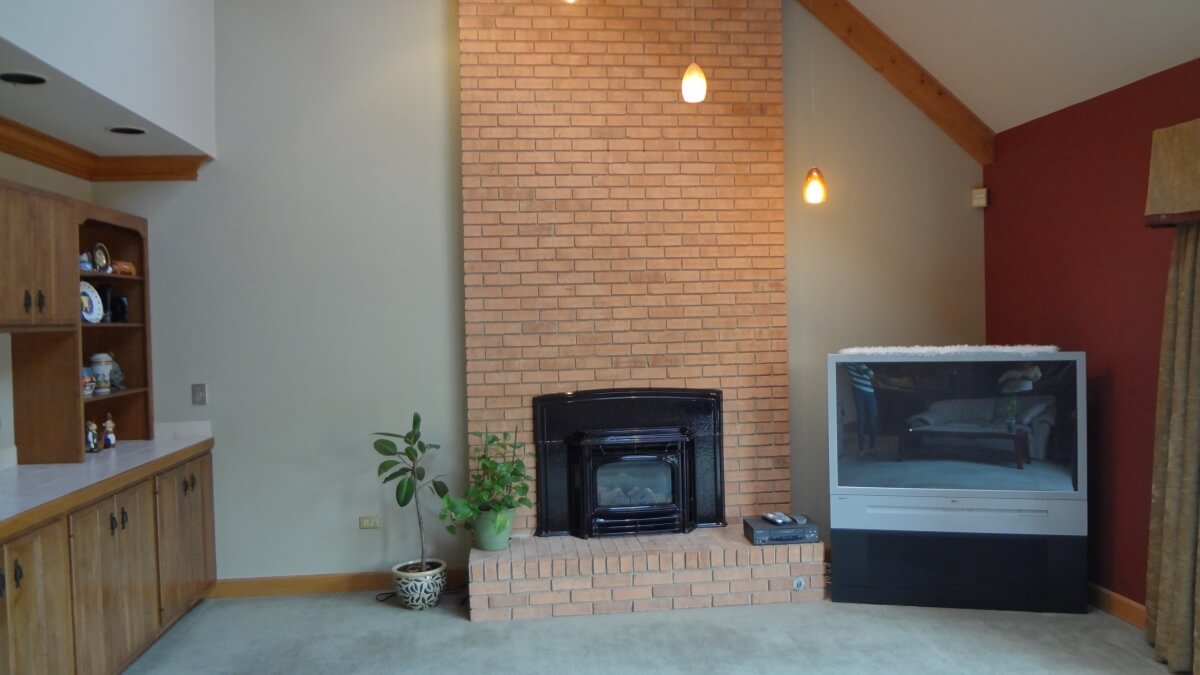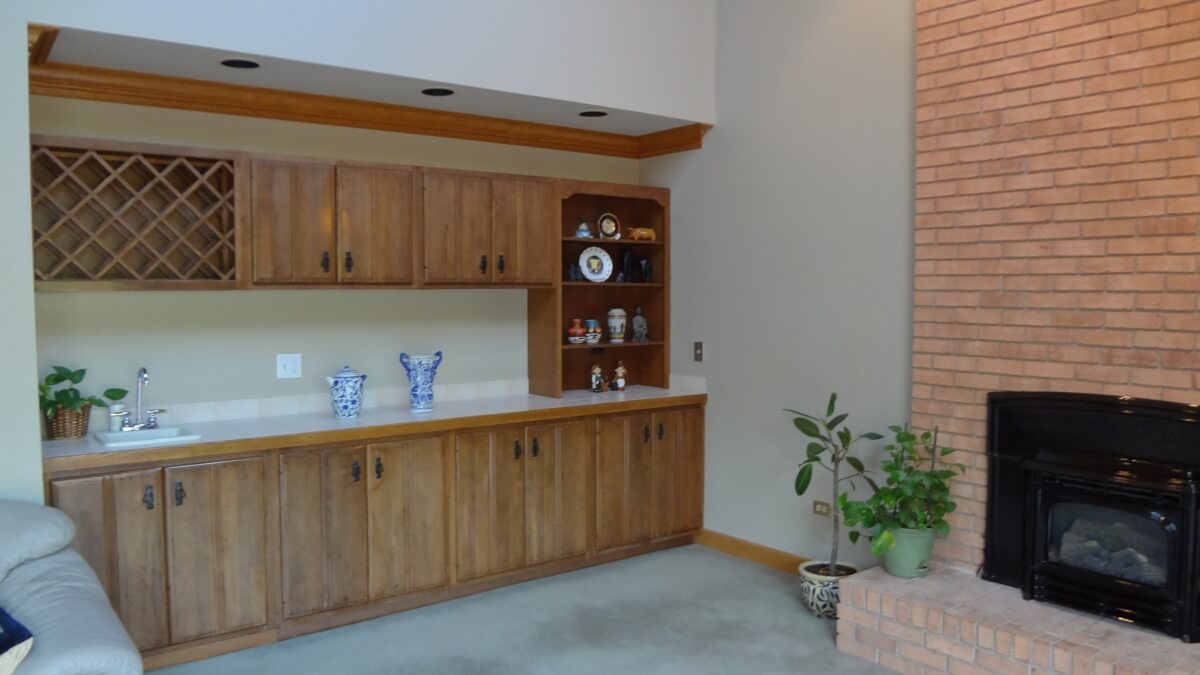 The Wet Bar Transformation
In the old layout, the bar area ran directly into the fireplace wall which created an asymmetrical design around the fireplace. "I suggested that we build out a wall to create a true cove for the bar area to distinguish it from the built-in cabinetry I envisioned for the fireplace wall. This would create a more attractive and functional layout that makes the beautiful fireplace the main design element in the room," explained Meghan.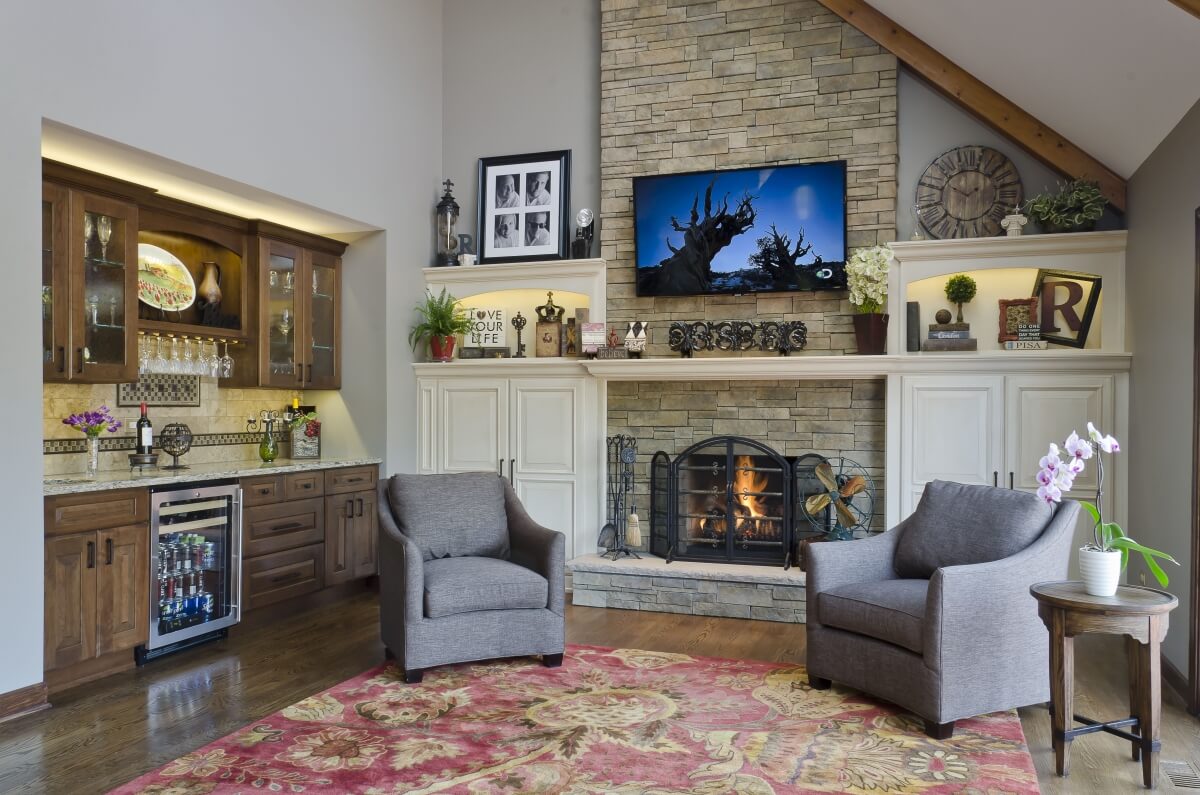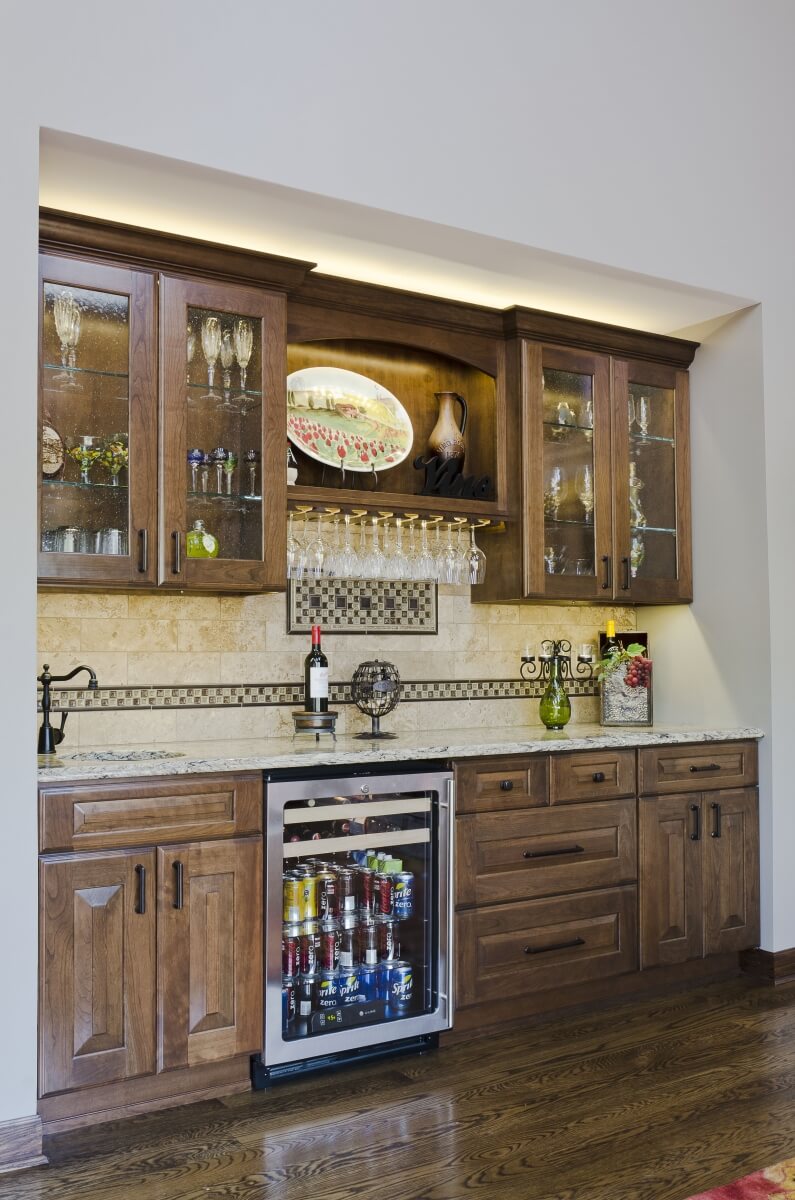 The Fireplace and Entertainment Center Transformation
Another design challenge for Meghan was the depth of the old fireplace. "The brick only protruded from the wall a few inches and we wanted to create a mantel area that stood proud of the cabinetry we would be installed on both sides. I designed the wall with 12″ deep cabinetry on both sides with a 7″ deep open shelf above and tied the mantel into the cabinetry using a substantial crown molding treatment. This illusion allowed us to create the design the homeowner wanted and gave the cabinetry a more substantial look."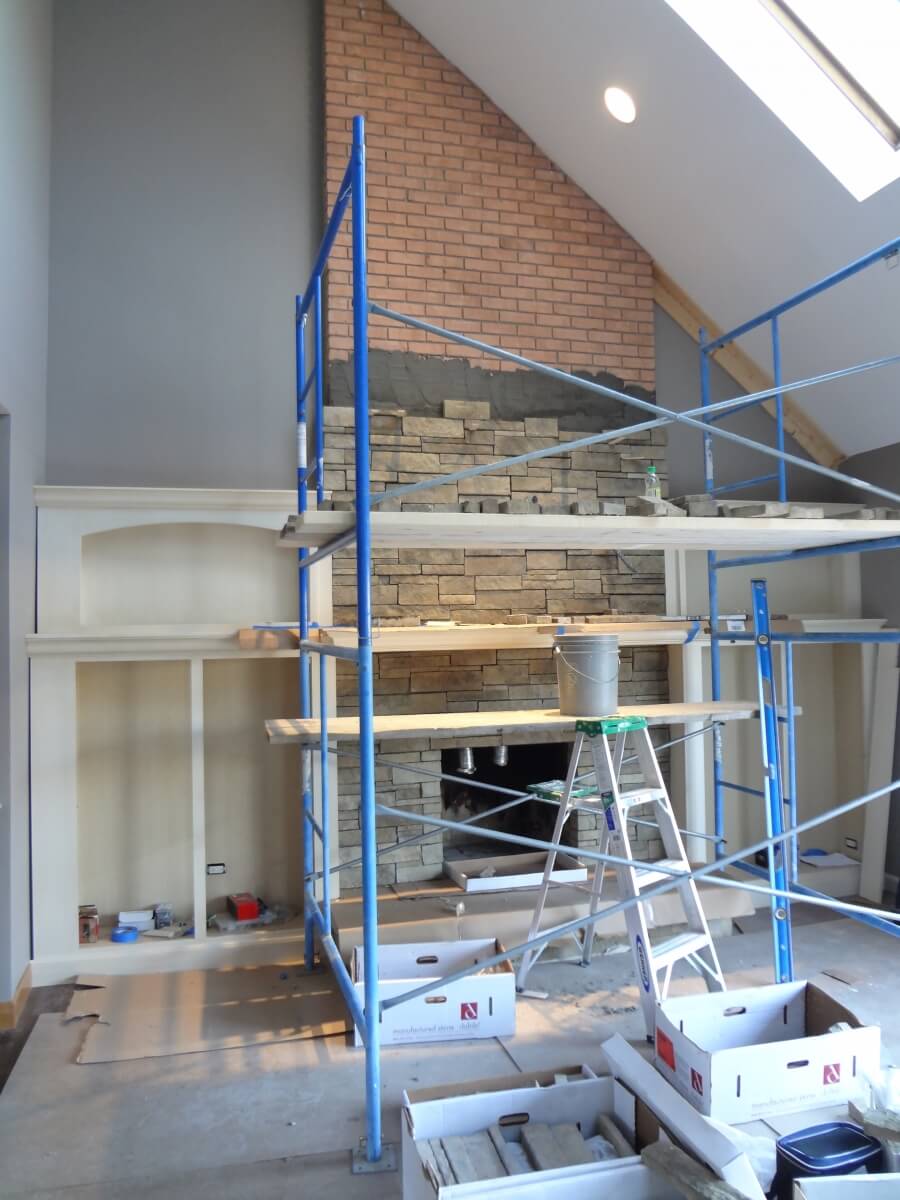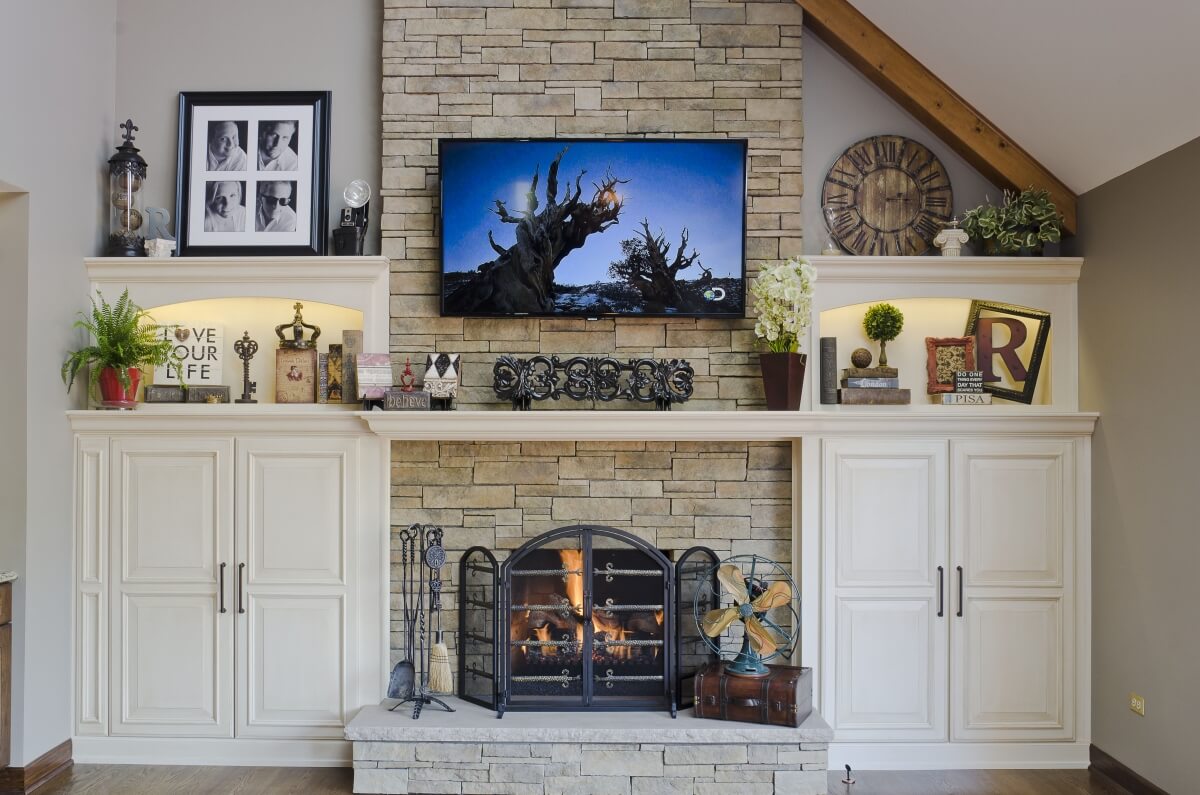 The Kitchen Transformation
The kitchen was re-designed at the same time since both rooms have an open layout and friends and family flow from one room to the next. "We selected the Bella door style in Cherry with a Hazelnut stain and I used the same door and finish in the bar area to tie the rooms together visually. For the fireplace wall, we wanted painted cabinetry and I selected a door style (Sunbury House) that matches the door in the kitchen but with an added molding to create a more dramatic look."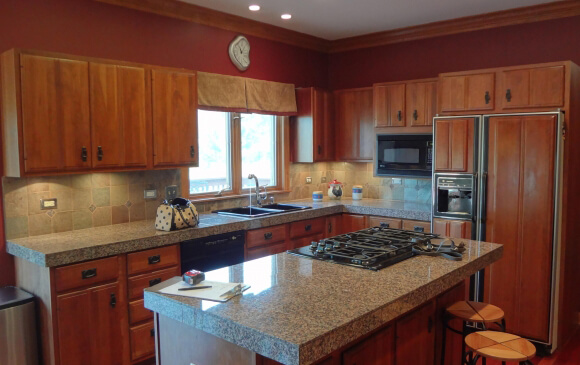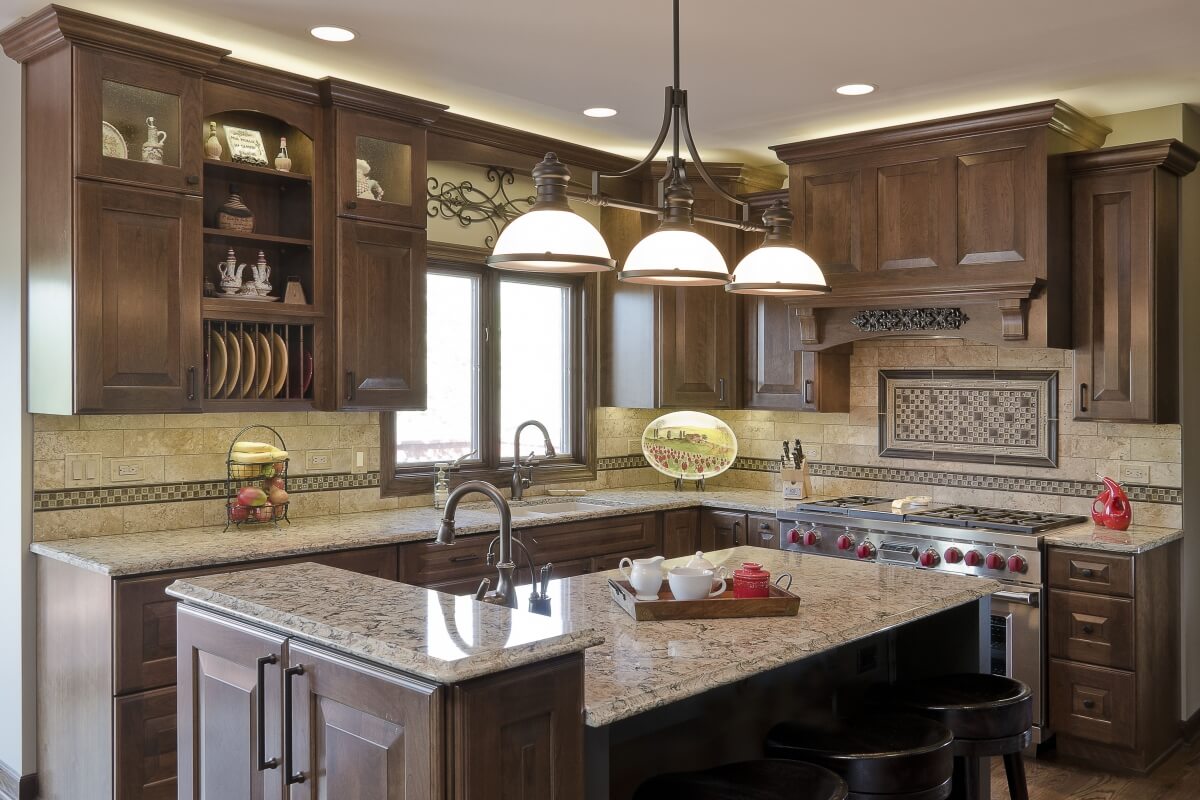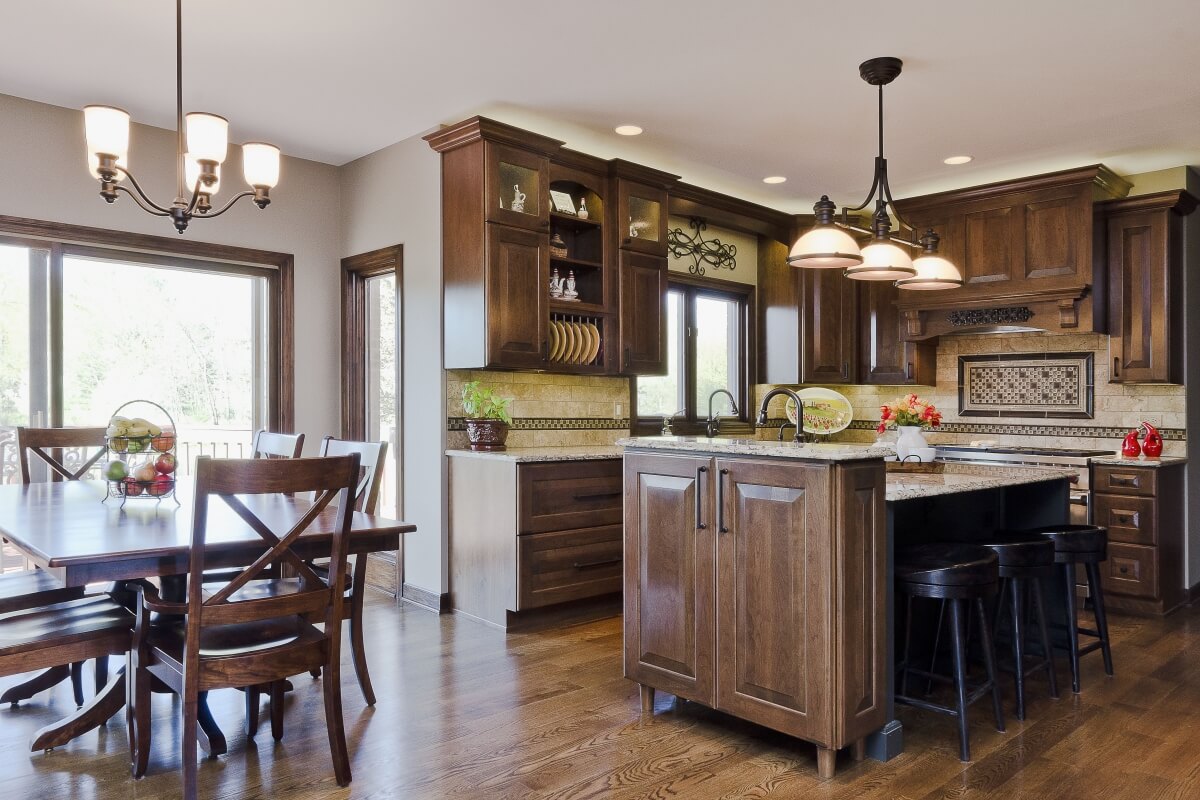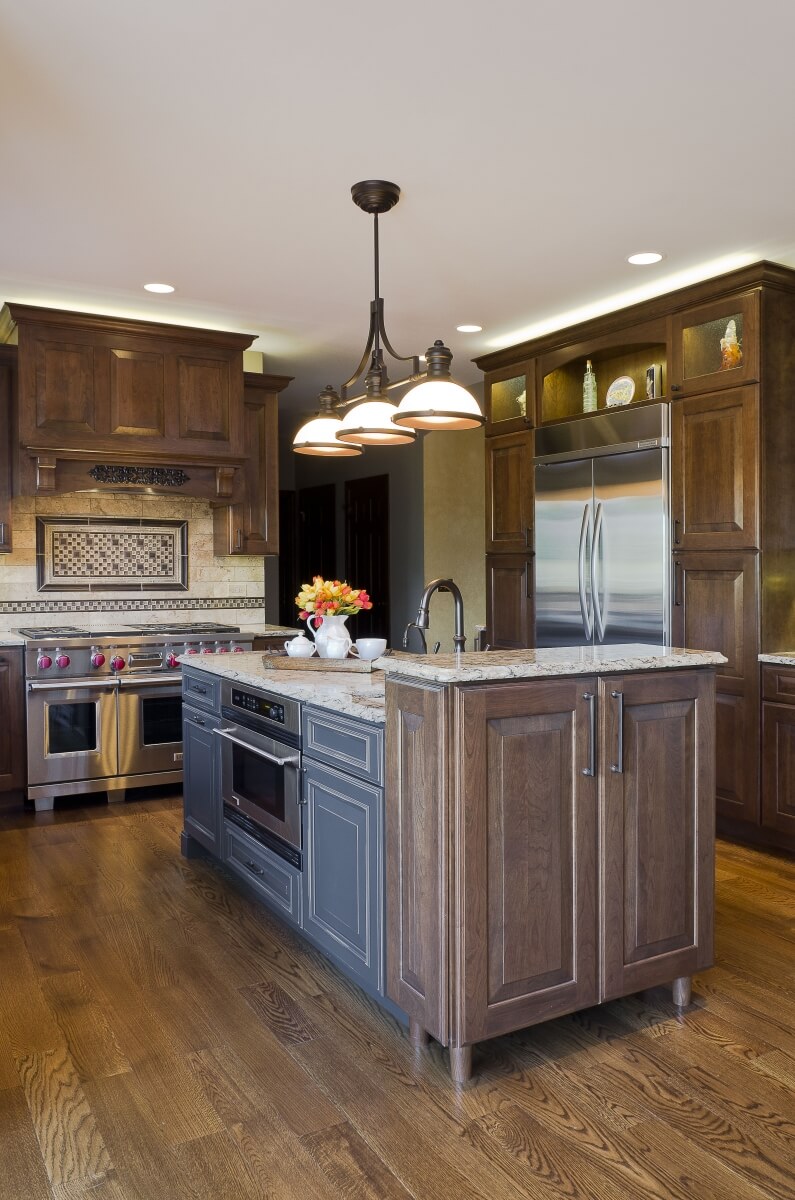 Congratulations Meghan on a beautiful transformation!  For more information on Trilogy Kitchens and Remodeling in Arlington Heights, IL, click to their website at www.trilogykitchens.com.