Breaking ground on his new dream home in Florida, this Floridian knew he wanted a modern masterpiece, with ultra-sleek, minimalist style.  Kitchen designer, Victoria Hessler of Distinguished Kitchens & Baths of Boca Raton, FL, actualized his vision with Dura Supreme Cabinetry.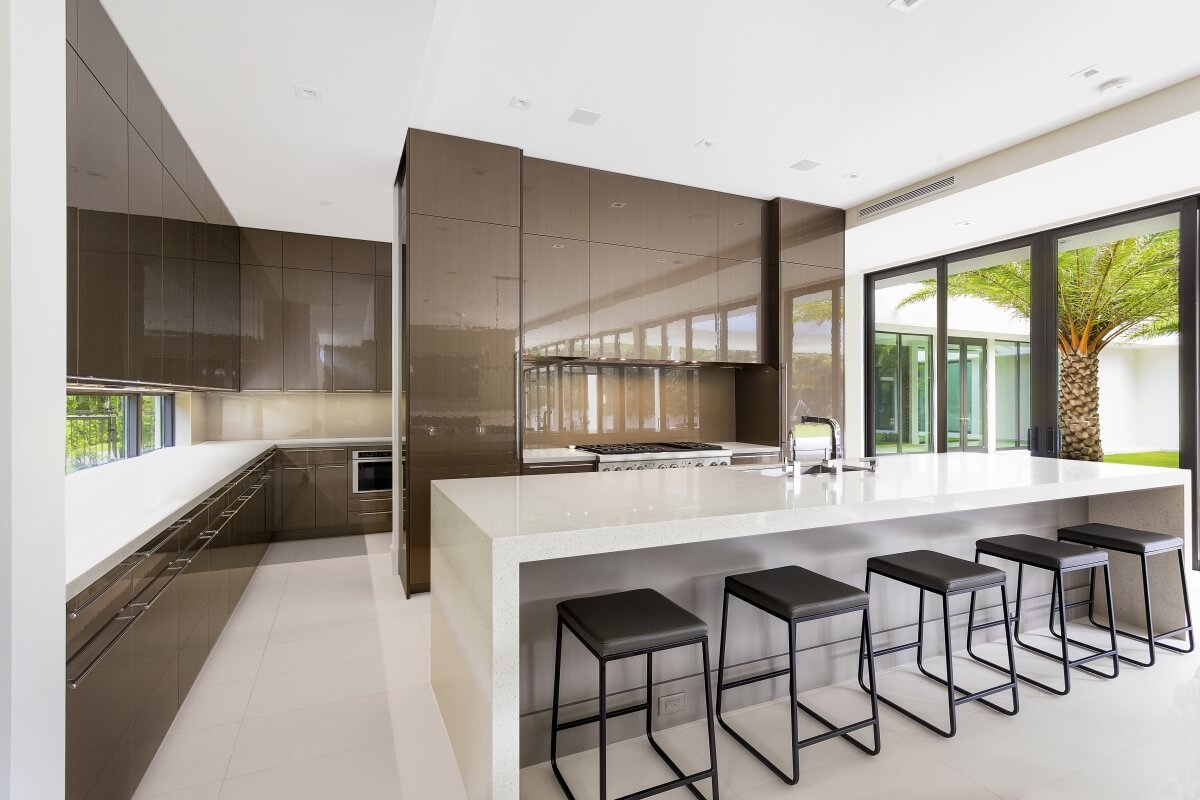 Hessler worked with the client and the interior design team to develop a sleek, appealing, neutral palette that works with the rest of the home's mostly white color scheme. Hessler, adept at creating contemporary kitchens that are minimalist and yet visually stimulating, selected a wired gloss foil in a "Bronze" color for the cabinetry exterior. A back-painted glass backsplash mirrors the glossy cabinetry, while a white quartz countertop blends with the white in the rest of the home.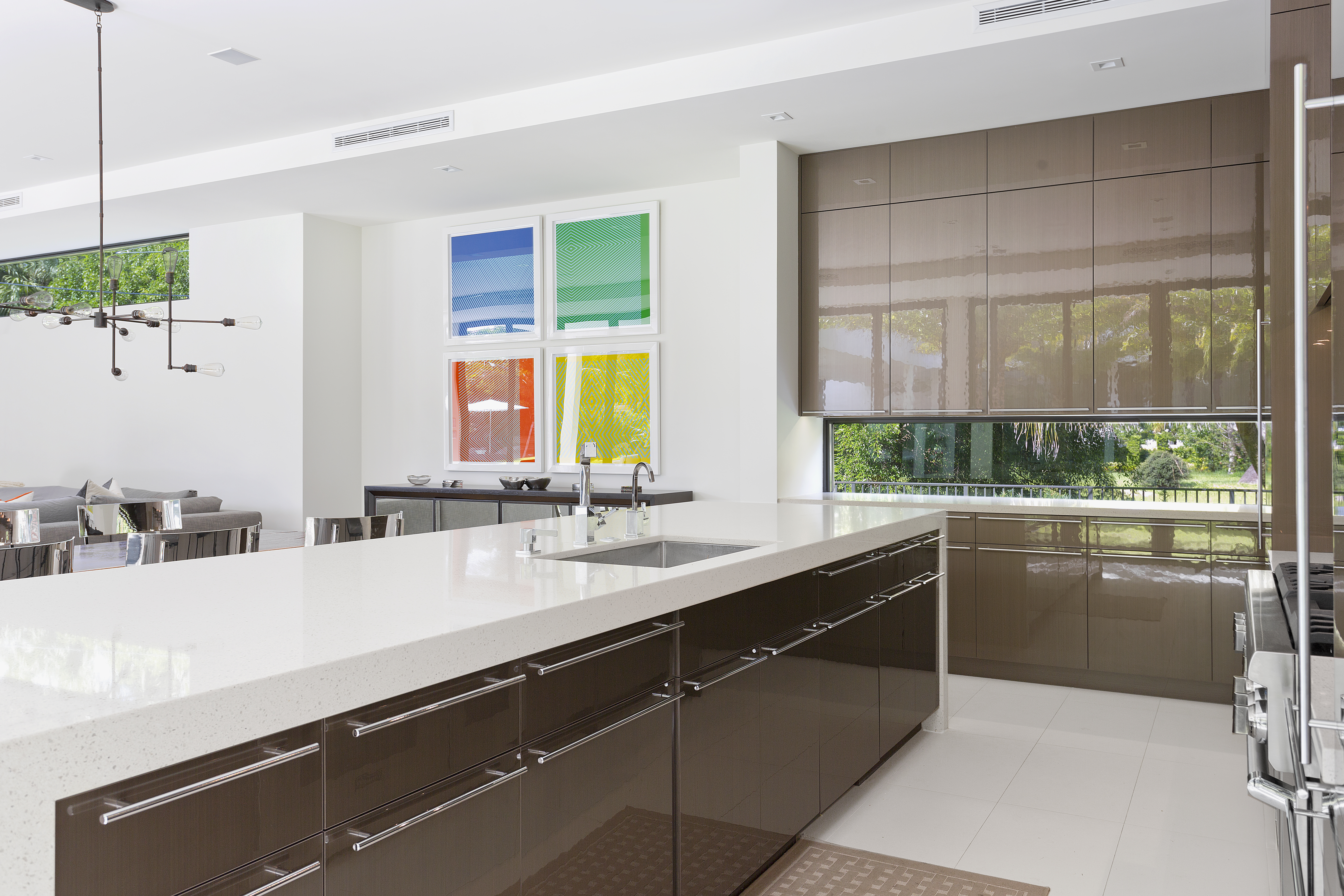 To create a dramatic visual impact within the serene space, the customer used artwork to make a splash with brightly colored prints that mirror Florida's tropical landscape. The artwork is as dramatic as the sweeping views of lush foliage that are readily visible from the kitchen's wall of floor-to-ceiling windows.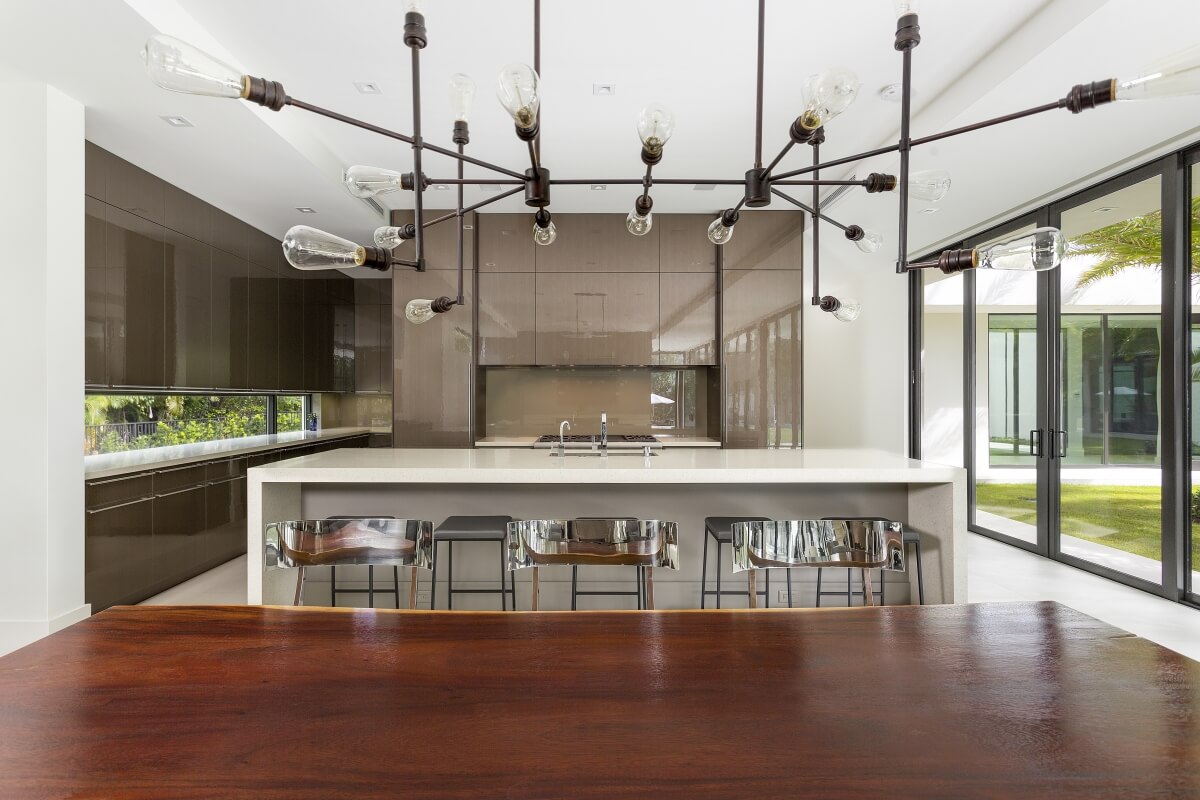 With so many glossy and reflective sleek surfaces, Hessler selected integrated appliances with matching cabinetry panels to create a seamless look and make the appliances disappear. She visually extended the cabinetry to the ceiling by creating a paneled soffit so the cabinetry looks as if it soars to the 10′ ceilings. Unique, industrial vintage lighting with a bronze finish is an intriguing compliment to the minimalist design.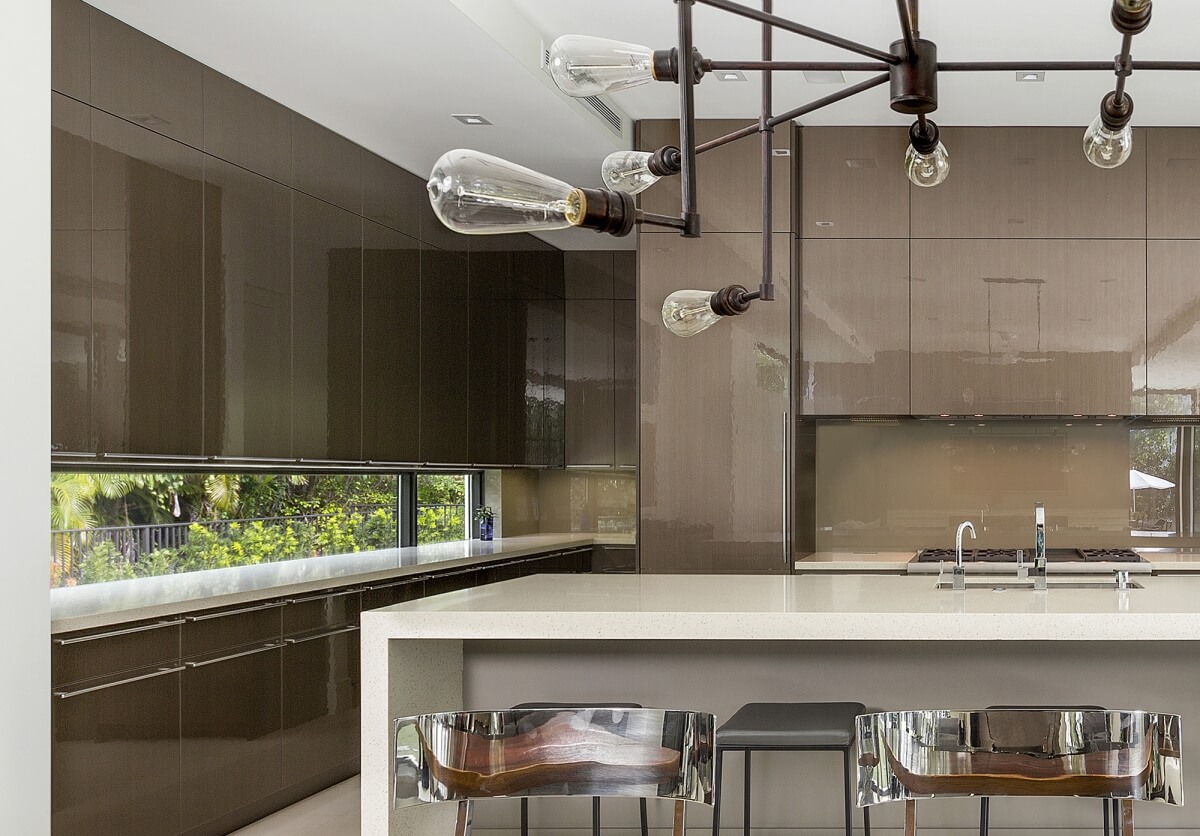 This masterpiece of a kitchen design is getting the attention and accolades it deserves, it was placed 1st in Signature Kitchen and Bath Magazine's annual design competition for Contemporary Kitchen design!