Hooray! Spring is right around the corner!
For many that means bright, warm sunshiny days and a time to enjoy the great outdoors with friends and family. For others, that means it's time to start those home renovation projects you have been putting off all winter long. Maybe you're not quite ready to take on the task of a kitchen remodel, but are ready for a small project, such as a bathroom remodel.
And to help get you started and get your creative juices flowing, I've got the latest and greatest on bathroom design trends that I'd love to share with you.

1. Transitional and Contemporary Design Styles
This is a style trend that is continuing to grow. It is a style that refers to the blending of traditional and modern elements together. Think of it as the midway point between the two styles, incorporating clean simple lines that are less ornate, but don't appear basic on vanity cabinets. It focuses on comfort and functionality to meet the lifestyle of an active user and as a result, you achieve a style that is classic, timeless, and clean.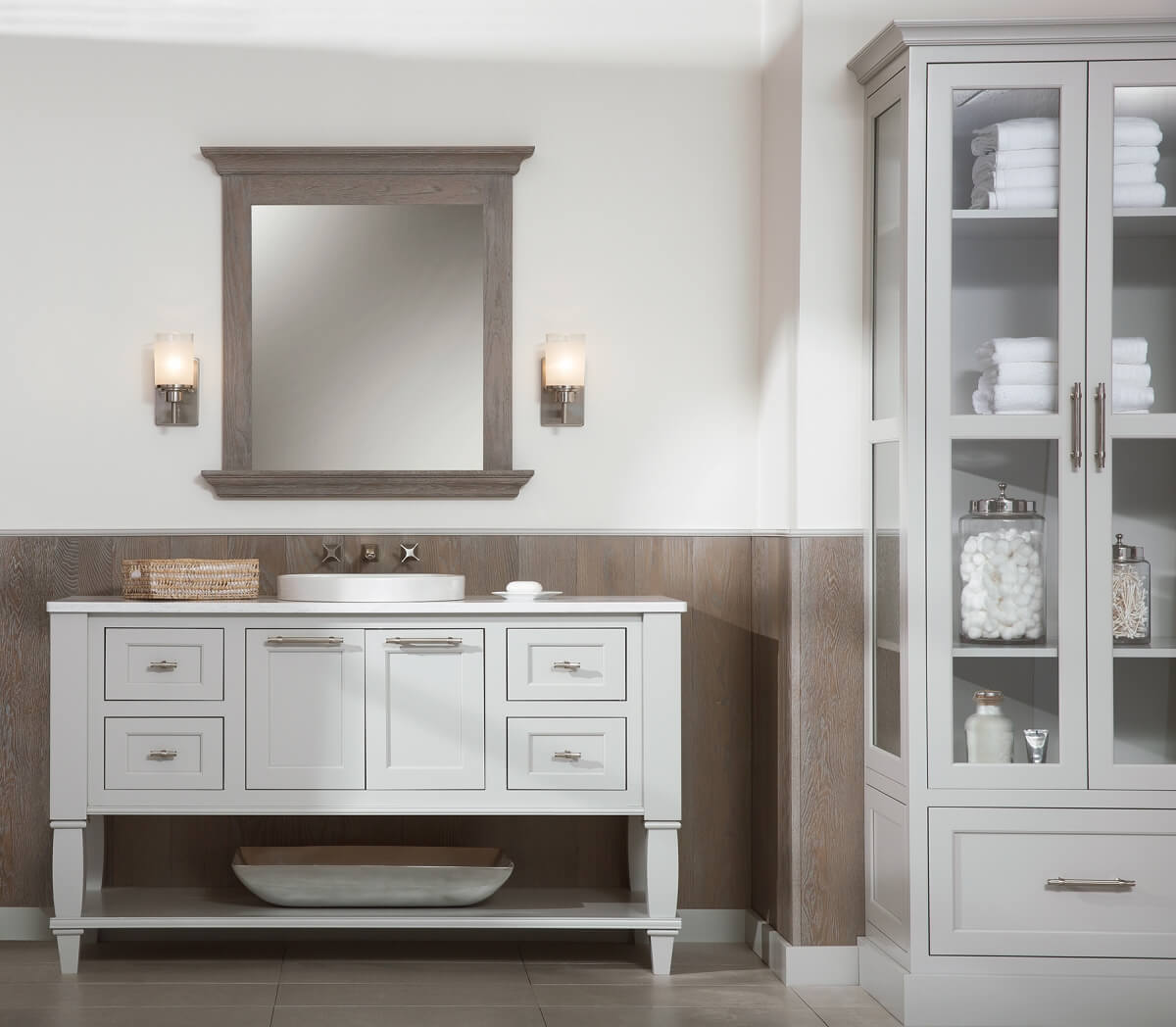 2. Wood Vanities & Bathroom Cabinets
Evidence has proven that more and more homeowners and designers are selecting wooden furniture-style vanities that look like free-standing furniture pieces. The richness and textures of the wood bring charm and warmth into a crisp, clean bathroom that welcomes a user in.
3. Engineered Quartz Countertops
Quartz has become the number one choice for countertops not only in the kitchen but now bathrooms too! It's a manufactured, natural-material-based surface that is non-porous, stain-resistant, durable, and easy to maintain. It's no surprise that quartz has become so popular due to its functional properties, but the color and material selection of quartz has evolved so much over the years to mimic the popular natural stones, such as marble, that it's a no-brainer choice. For example, Cambria has recently introduced some beautiful quartz finishes that mimic the gorgeous veining that can be found in natural marbles. 

4. Undermount Bathroom Sinks
Vessel sinks used to be the must-have item in a bathroom, but thanks to the popularity of the transitional style the undermount sinks have reemerged to become a popular choice among designers. Undermount sinks are a great option because they mimic clean lines and quietly sit in the background allowing other design elements to stand out as the focal point.
5. Nickel and Chrome Bathroom Faucets
While the trend for warm brass tones in the bathroom is continuing to rise, the most popular choice for faucets is still warm nickel and polished chrome. Brushed nickel can virtually work with almost any color palette and polished chrome is a nice crisp classic look.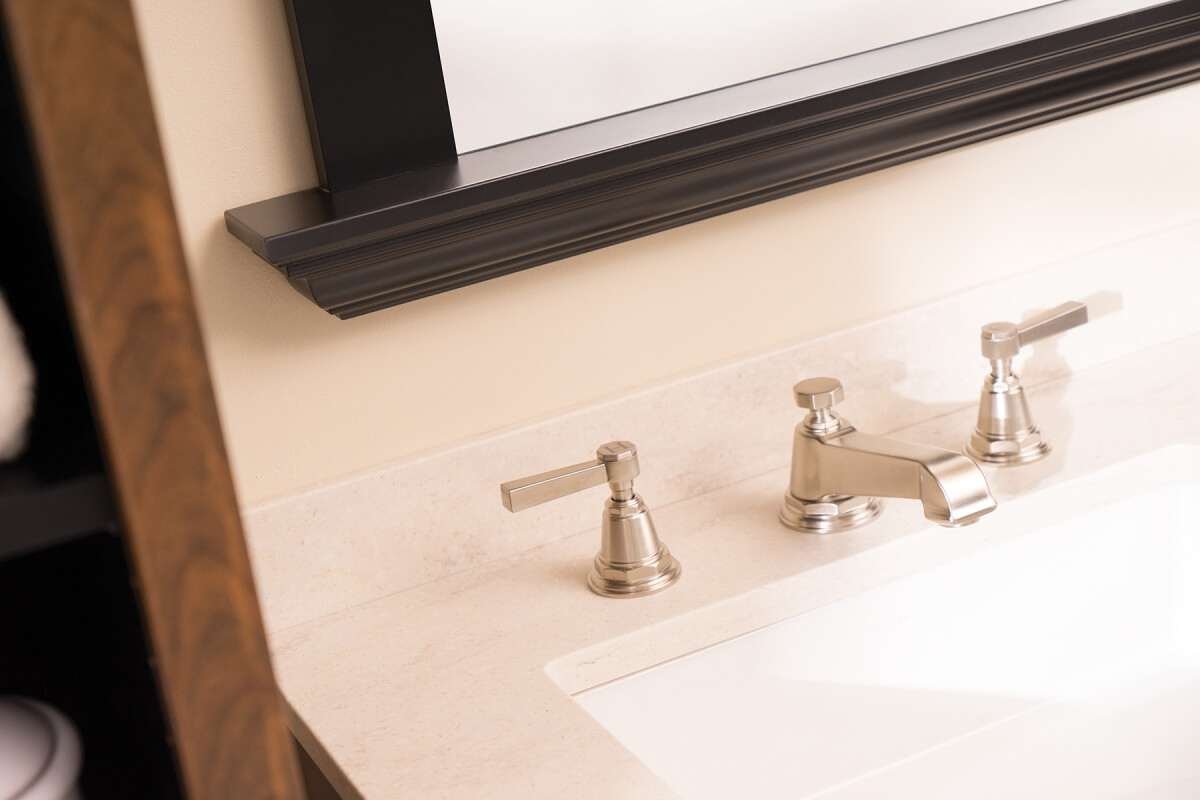 6. White & Gray Color Palette
Crisp whites and shades of gray are still the ever-popular choices among bathrooms that blend nicely with hints of wood and other natural elements to create a serene, mature color palette.