Open, bright, homey, and casual. Those were the words the homeowners used to describe their dream kitchen when meeting with interior designer Jennie Noah from Cyclone Contracting – the complete opposite of how they described the original kitchen: the "dark hole" of the house. They wouldn't even meet with Jennie in the original kitchen. Now the open kitchen, dining, and four-season room is an inviting, functional space that the family of six from Ames, IA enjoys using for entertaining and everyday life.
Working through the pandemic, Cyclone Contracting transformed this space by opening up the wall between the four-season room and connected kitchen/dining room. Even when a wind storm took out the power for several days, the team brought in generators and continued to work!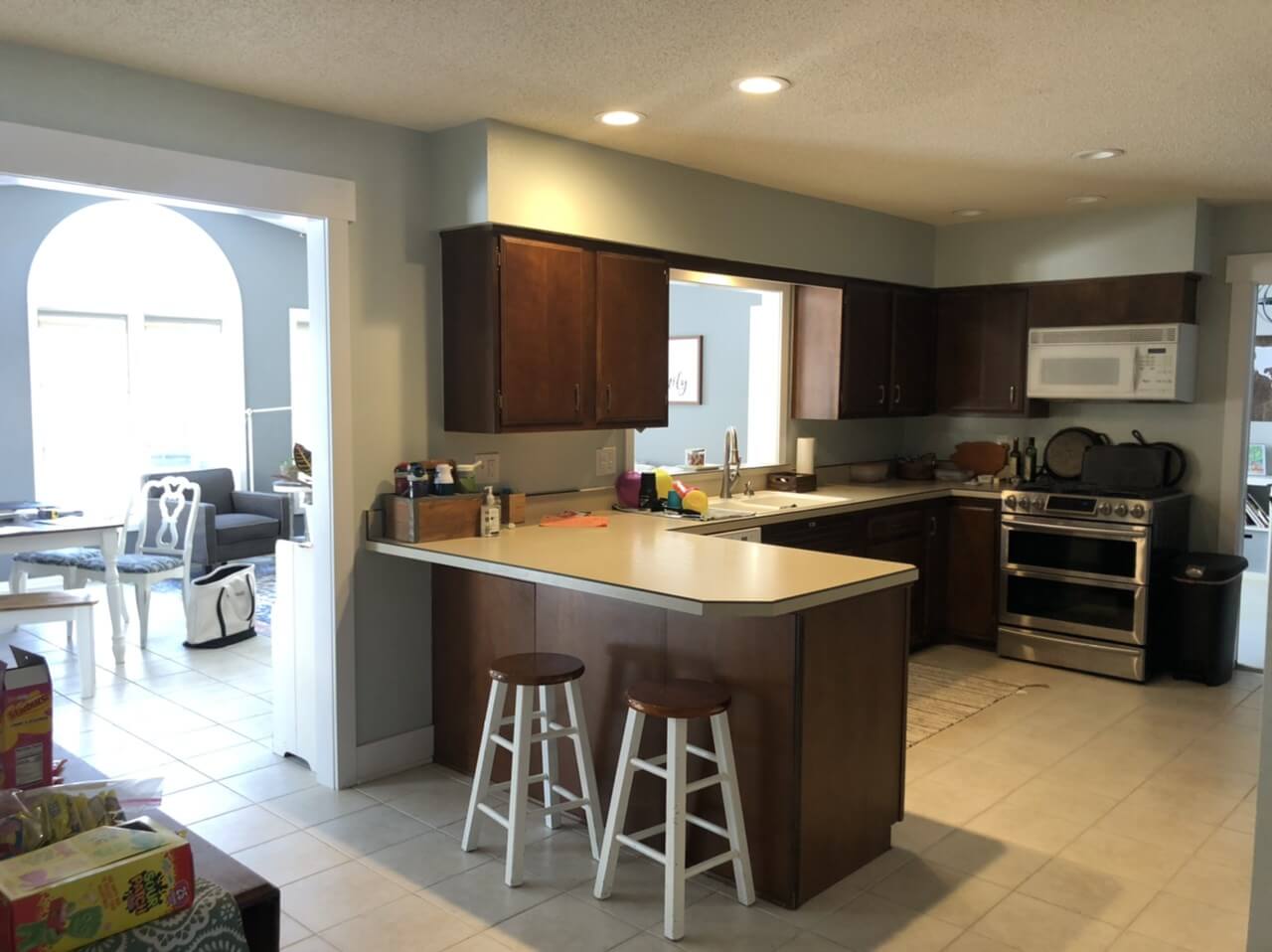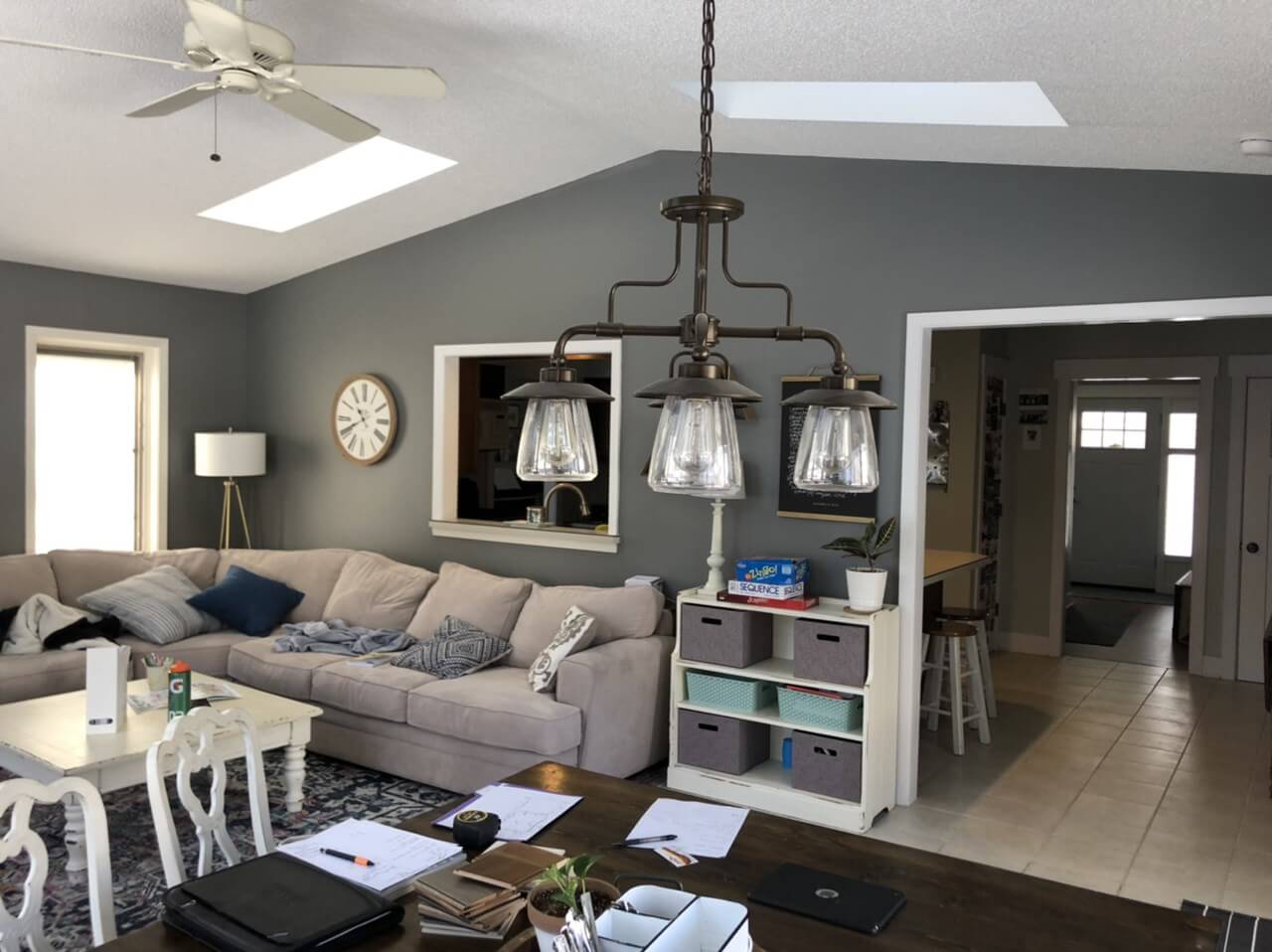 The design for this space was planned around the decorative wood hood – the star of the kitchen. Another impressive element, the kitchen island, is 10×4' to fit seating for all six family members. Toast stained Maple was used on the wood hood and the base cabinets since white paint and four kids might not coexist so harmoniously. The Linen White cabinetry in the dining room and on the kitchen walls – along with consistent flooring – created additional cohesion throughout the newly combined four-season room, kitchen, and dining room.
Since many of us are now working or studying at home more or entirely, functionality and flexibility are climbing the list of importance when it comes to design constraints. Light, bright, classic finishes camouflage all of the hard work this space puts into keeping the family organized. Two pantry cabinets with roll out drawers are the storage heroes of the kitchen. In the dining room an additional wall of base cabinetry plus two larder cabinets hide tablets, laptops, and craft supplies when not in use.
The homeowners wanted a flexible space that they could use for school and crafting during the week and entertaining in evenings and on weekends. The larder cabinets in the dining room are a versatile and trendy storage option. Since they come all the way down to the counter, kids can easily access school supplies and craft materials on lower shelves. When hosting guests, the larder cabinets can transform into a breakfast bar or drink station or help hide items associated with the chores of everyday life.
Interior designer Jennie Noah and her team at Cyclone Contracting created a light, welcoming space from what was once a dark, depressing kitchen. The homeowners are very happy with how their ideas came to life and are looking forward to working with Jennie and Cyclone Contracting on future home improvement projects.