There are some design and functionality aspects to consider when determining the placement of the faucet for single-hole faucets and larger, undermount sinks in both bathrooms and kitchens.
Undermount sinks can take up more space underneath the countertop, which can interfere with the traditional faucet placement, typically centered directly at the back of the sink. The addition of a backsplash reduces that usable space even further.
In the case of the bathroom pictured below, the single-hole faucet had a pop-up drain assembly behind the faucet. However, with the sink flange underneath the counter, the pop-up assembly was not useable, and a separate pop-up drain had to be used.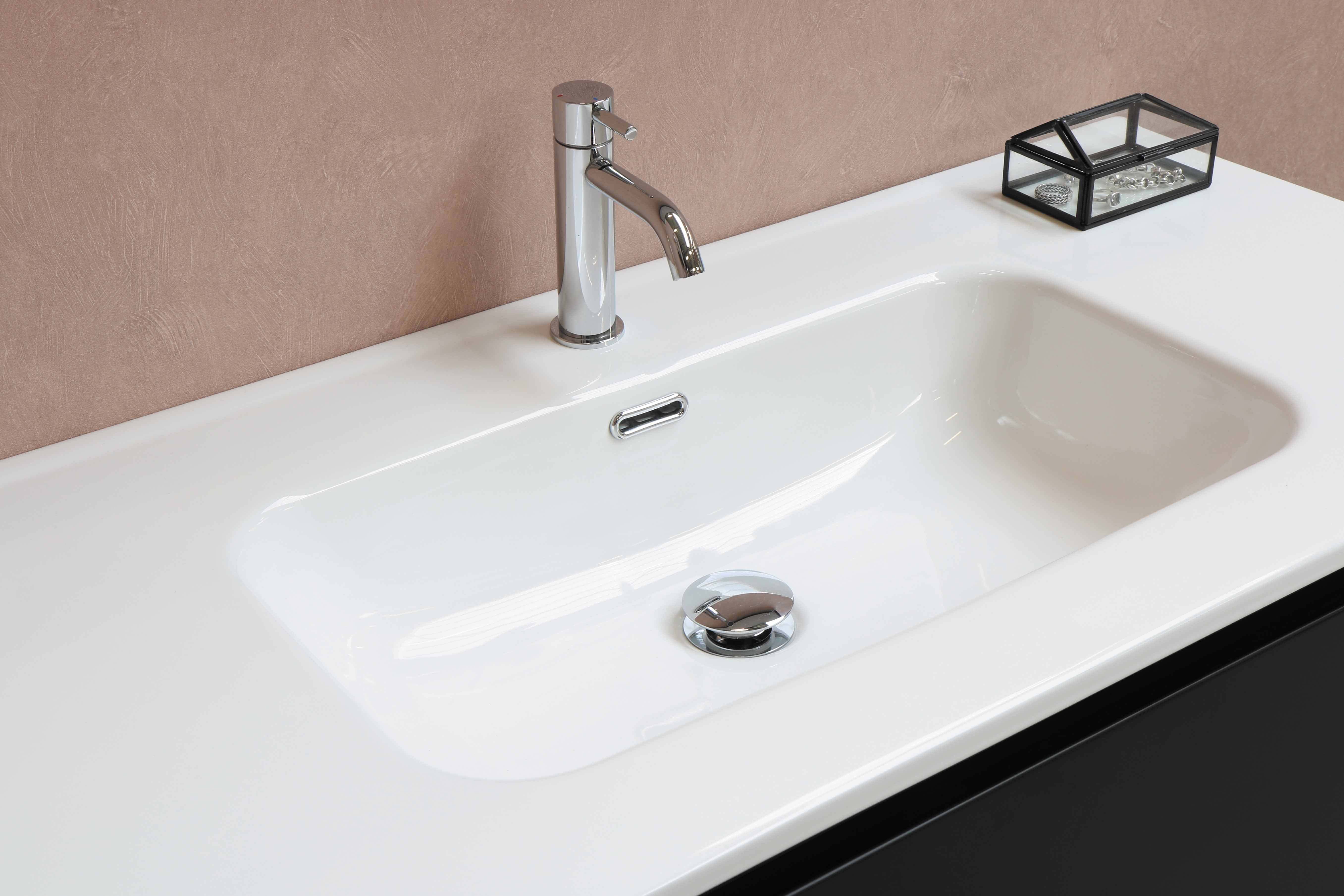 D-shaped sinks, when placed on a cabinet, run along a wall and allow little space behind the bowl for the faucet.  When you select a single-hole faucet with a side handle, it forces you to install the faucet in a nontraditional place.
A side handle faucet needs approximately 6" of clearance for the handle to move freely in both directions. In the kitchen pictured below the use of a side, handle faucet dictated that the faucet be placed to the side so that it could function properly.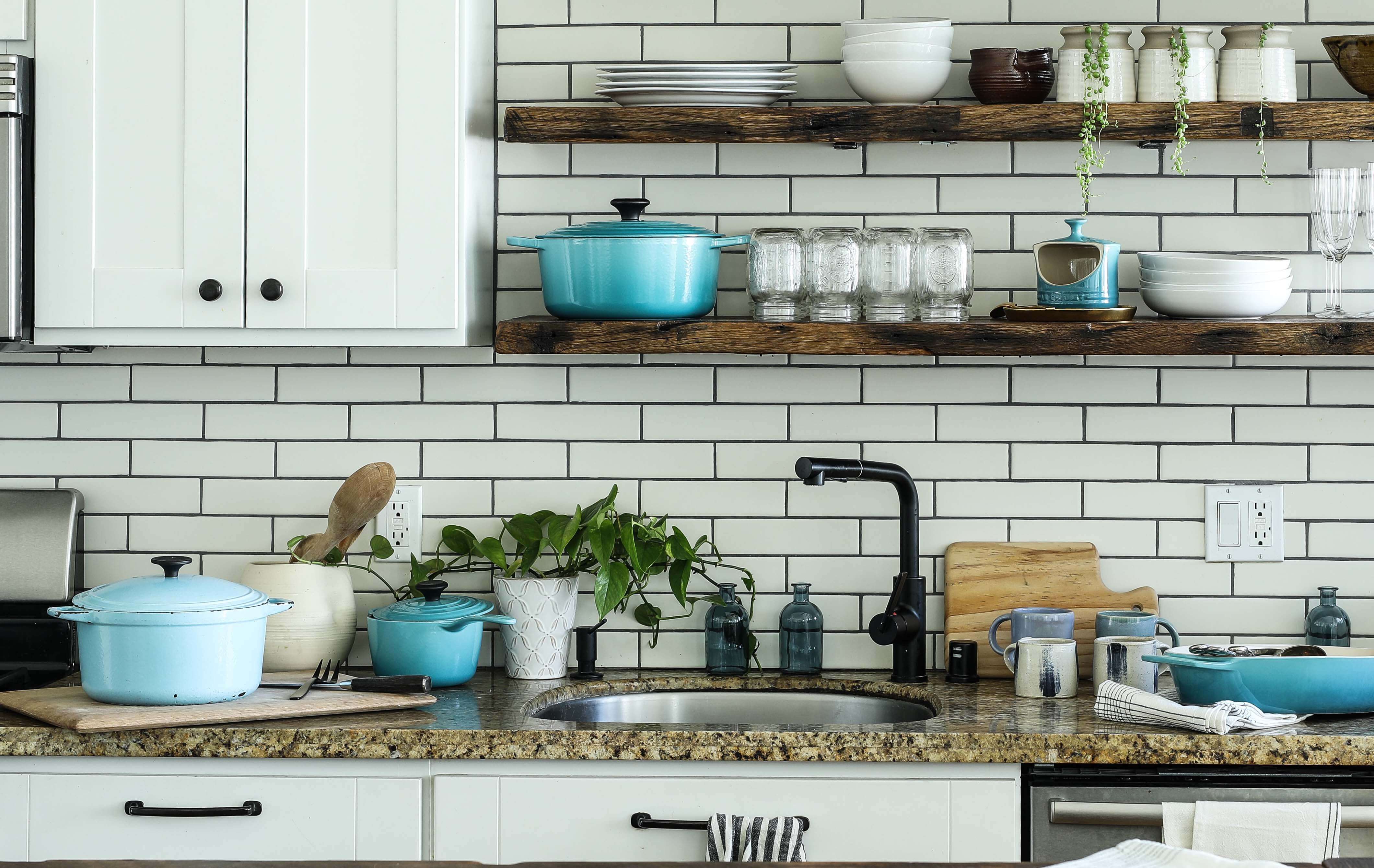 Is there a benefit to having the faucet off to the side? You can fill a pot of water while it sits on the counter instead of placing it in the sink and having to lift it out!