What is Light Rail Molding?
Light rail molding today is typically used under the wall cabinets to conceal the under cabinet lighting and/or to add a decorative element to the overall design. We offer two specific styles of under cabinet molding, Light Rail Classic and Light Rail Transitional, but there are multiple moldings that can be used creatively at the bottom of the wall cabinets to add that extra design detail.
The History of Light Rail Molding on Cabinetry
Years back most under cabinet lighting options were limited to bulky fluorescent lights that were often visible when installed underneath the wall cabinet. The available light rail molding styles  were often 2" in height, which did a fine job of concealing the lights but tended to looked a little bulky. Options were either look at the lights or conceal them with a trim piece.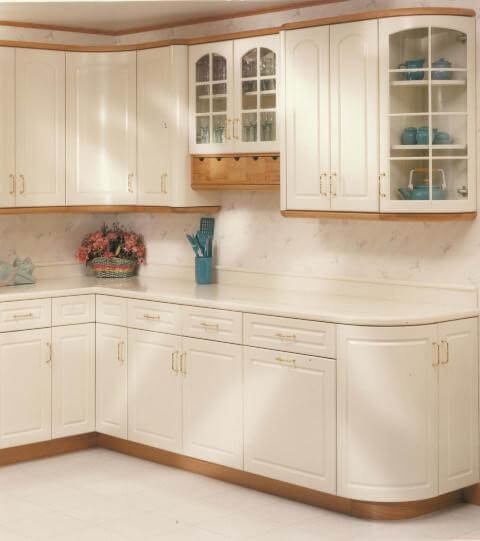 Current Light Rail Molding Trends in the Kitchen
Today, under cabinet lighting is available in many different styles; strip, tape, puck, and light bars are just a few. The light source itself has also advanced from just your average fluorescent bulb. There are compact fluorescent lights, LED, Xenon, and Halogen cabinet lighting options to consider. With all of these choices the good news is that today's lighting is extremely low profile – usually an inch or less in height.
Dura Supreme's framed cabinetry line, Crestwood, has a 1" recess underneath the wall cabinets, which accommodates a wide variety of lighting options. With Crestwood Cabinetry, light rail molding is just a finishing touch.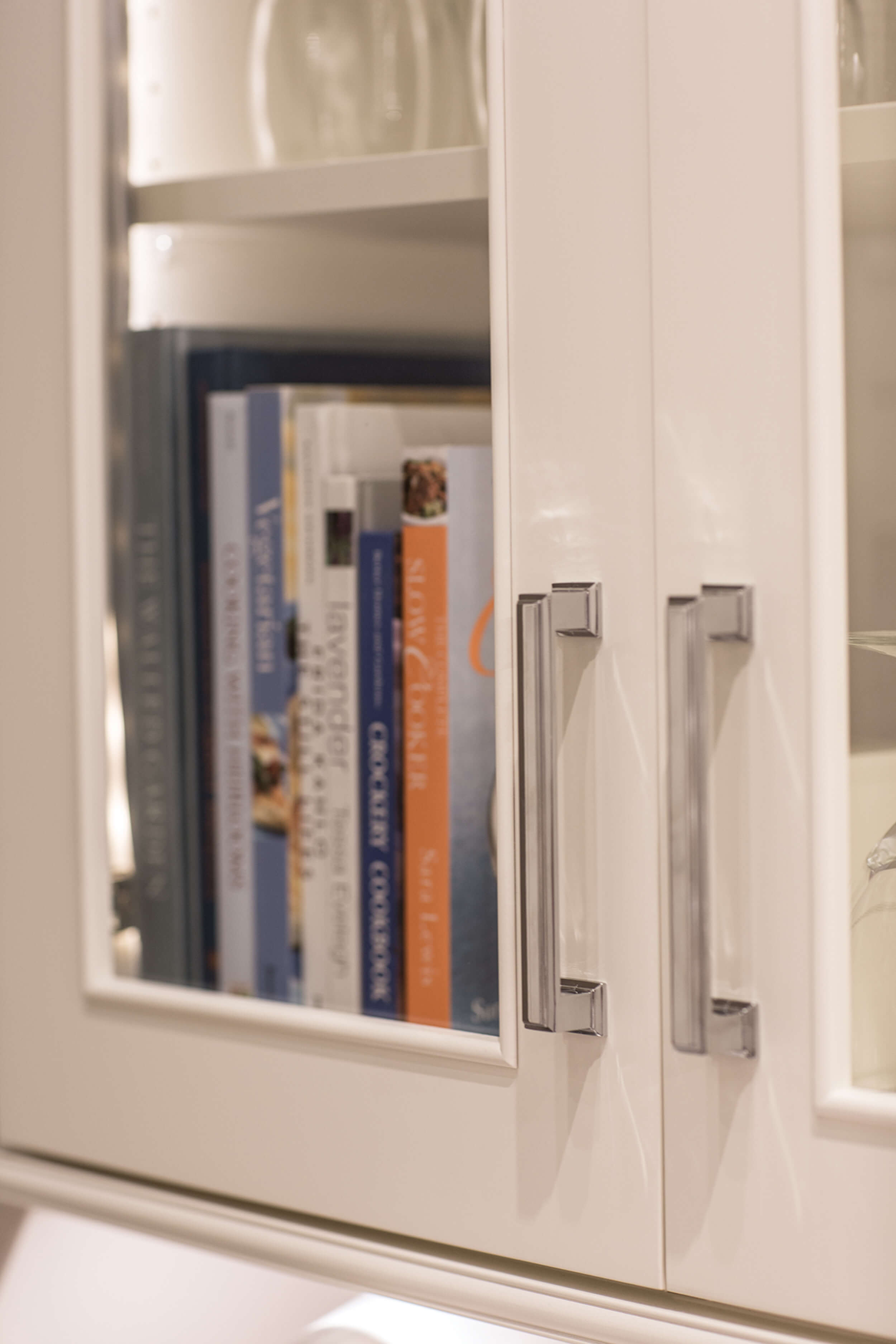 Our frameless line, Bria Cabinetry, has no recess on the bottom of a wall cabinet, so any lighting that is installed underneath the wall cabinet will be visible. If you are using frameless cabinetry and plan to have under cabinet lighting, light rail molding of some type should be considered.