What is Roll-Out Storage?
A cabinet Roll-Out is typically a sliding or "rolling" cabinet storage accessory (like a shelf that "rolls" forward) inside a cabinet and not connected directly to the cabinet door or drawer front. Where Pull-out storage refers to a storage unit that is attached to the cabinet door or drawer front.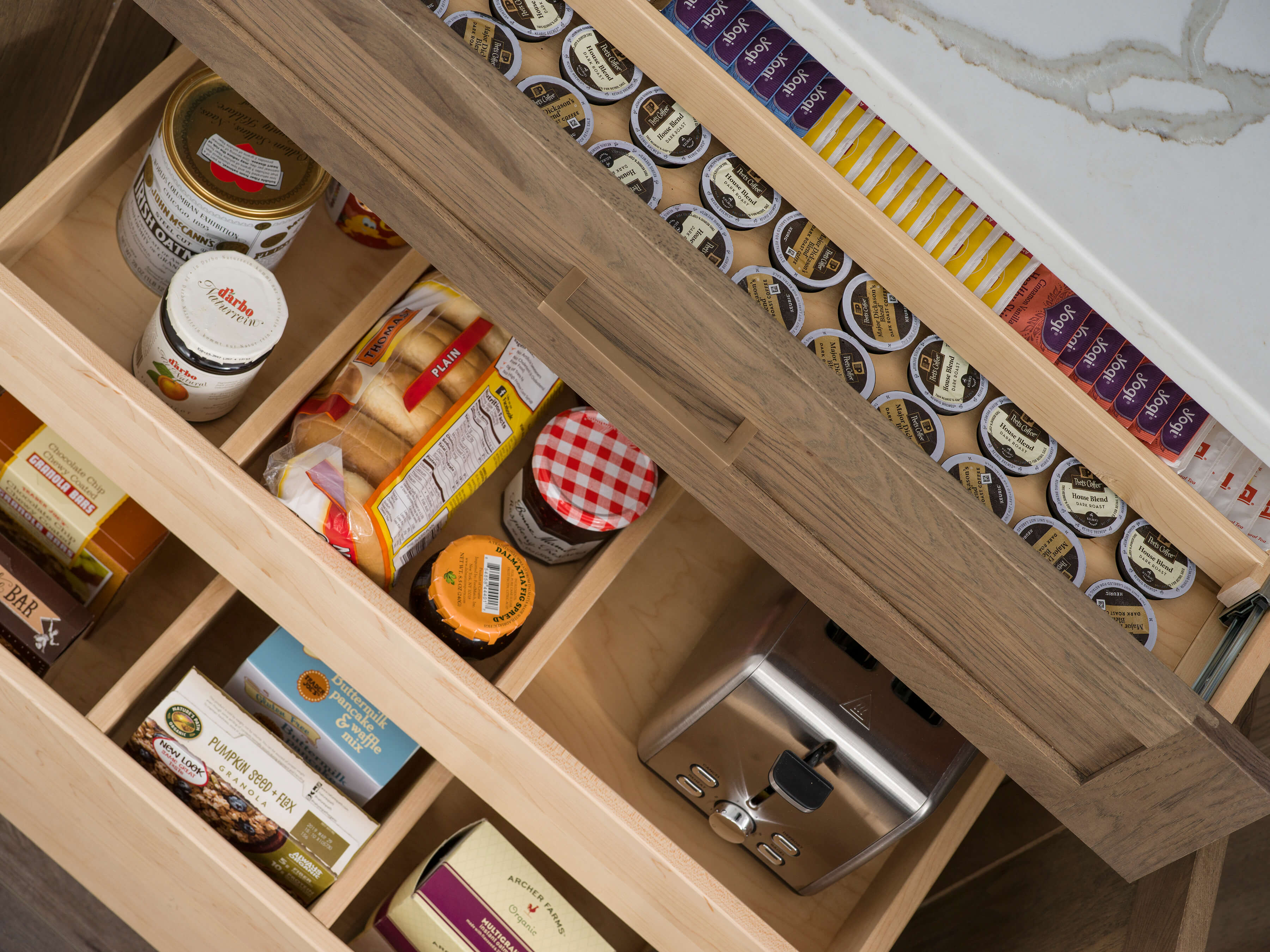 Roll-out shelves from Dura Supreme Cabinetry
Benefits of Pull-Out Cabinet Storage
Base cabinets are usually 24 inches deep, providing a lot of storage space. However, accessing the items stored in the back of the kitchen cabinet can be inconvenient and cumbersome. The problem is solved with Dura Supreme's roll-out shelves and storage solutions. Our roll-out shelves glide out smoothly on full-extension slides and include a soft-close, self-closing feature for optimum convenience in your kitchen.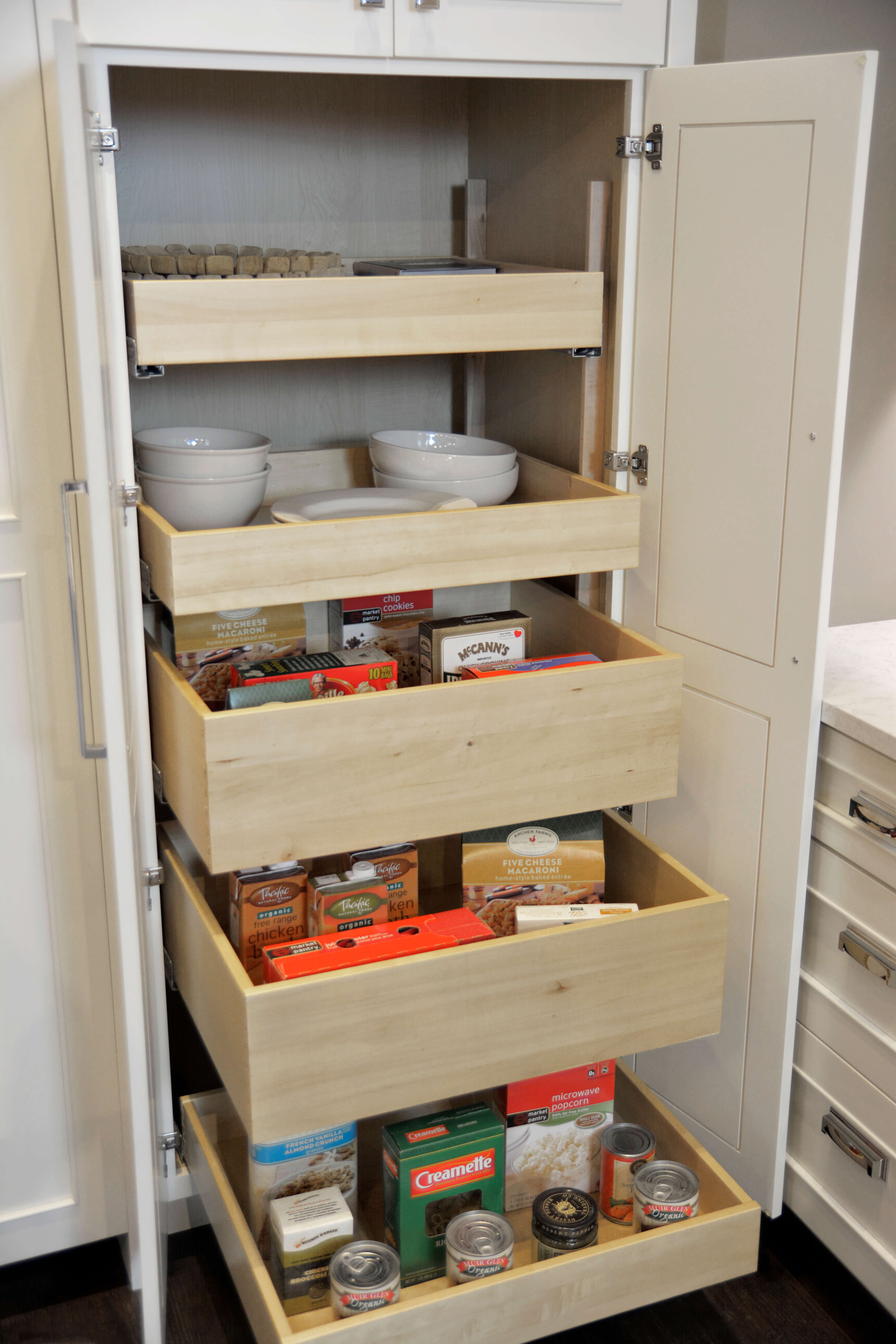 There are many ways to use Roll-Out Storage
With Dura Supreme Cabinetry, roll-outs are available in several depths, different configurations, and with various partitions to help create customized storage for countless kinds of storage. From organizing your pantry to creating easy access for a frequently used kitchen appliance to storing and organizing bathroom supplies. Roll-outs can be suited to fit all kinds of storage needs.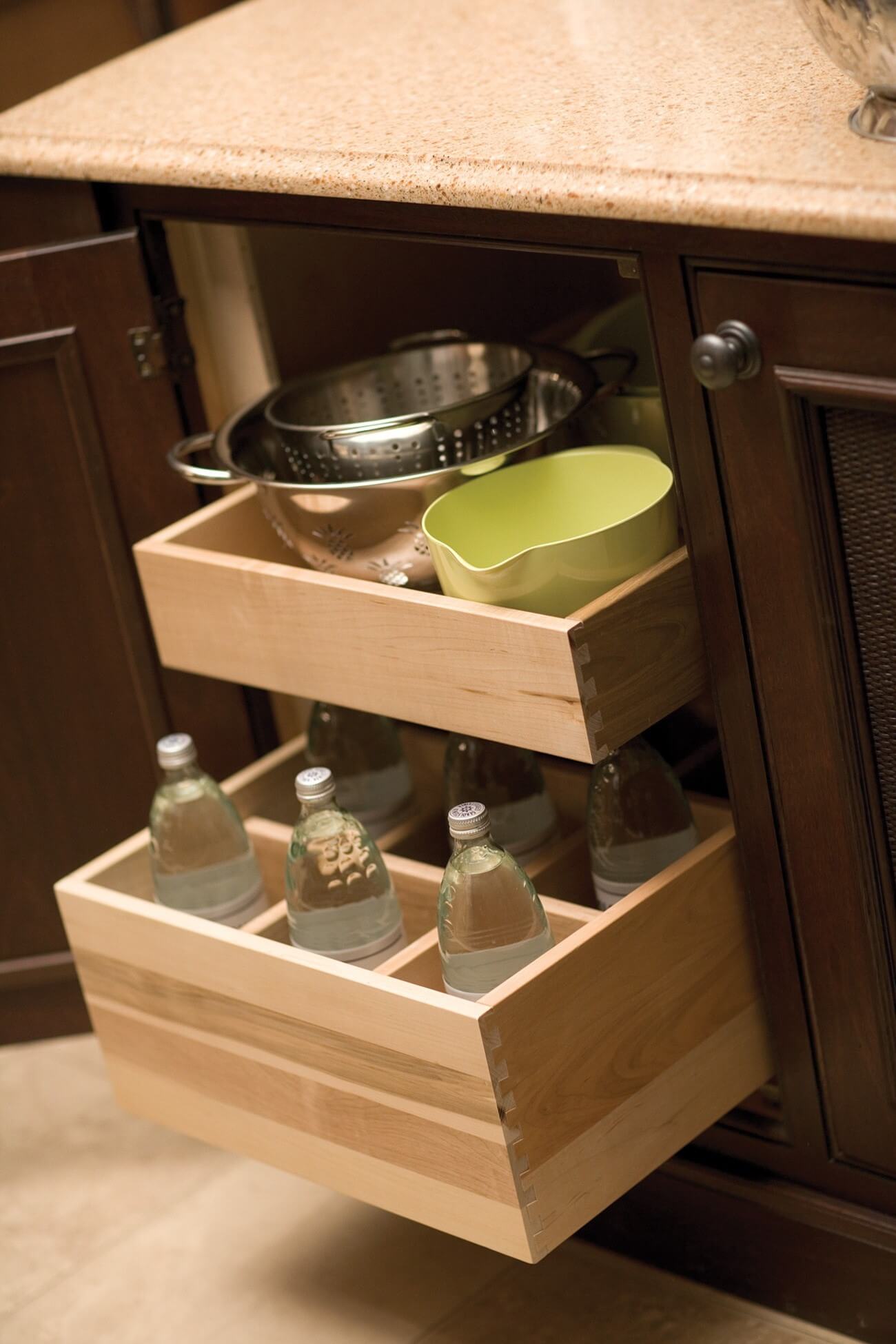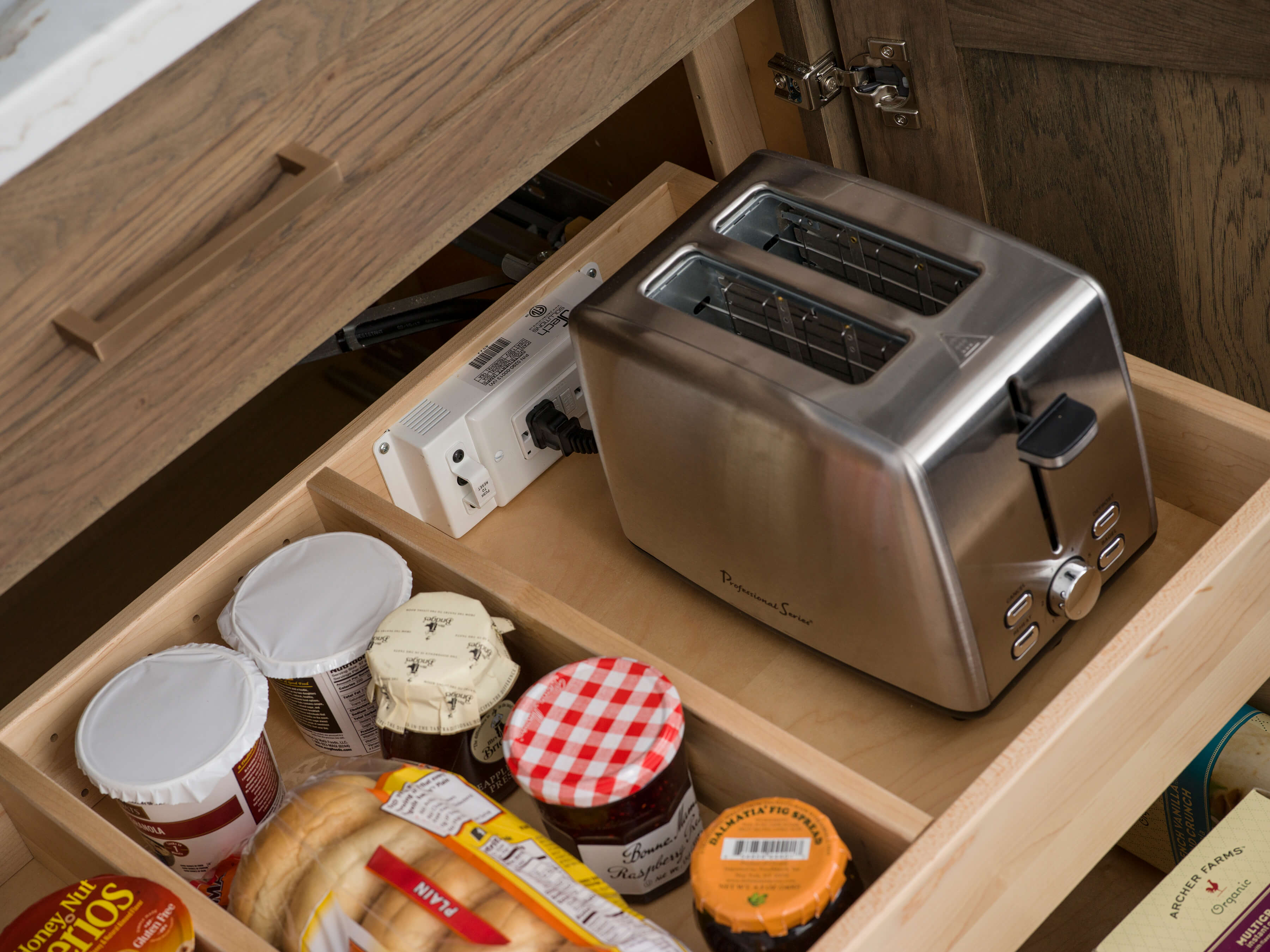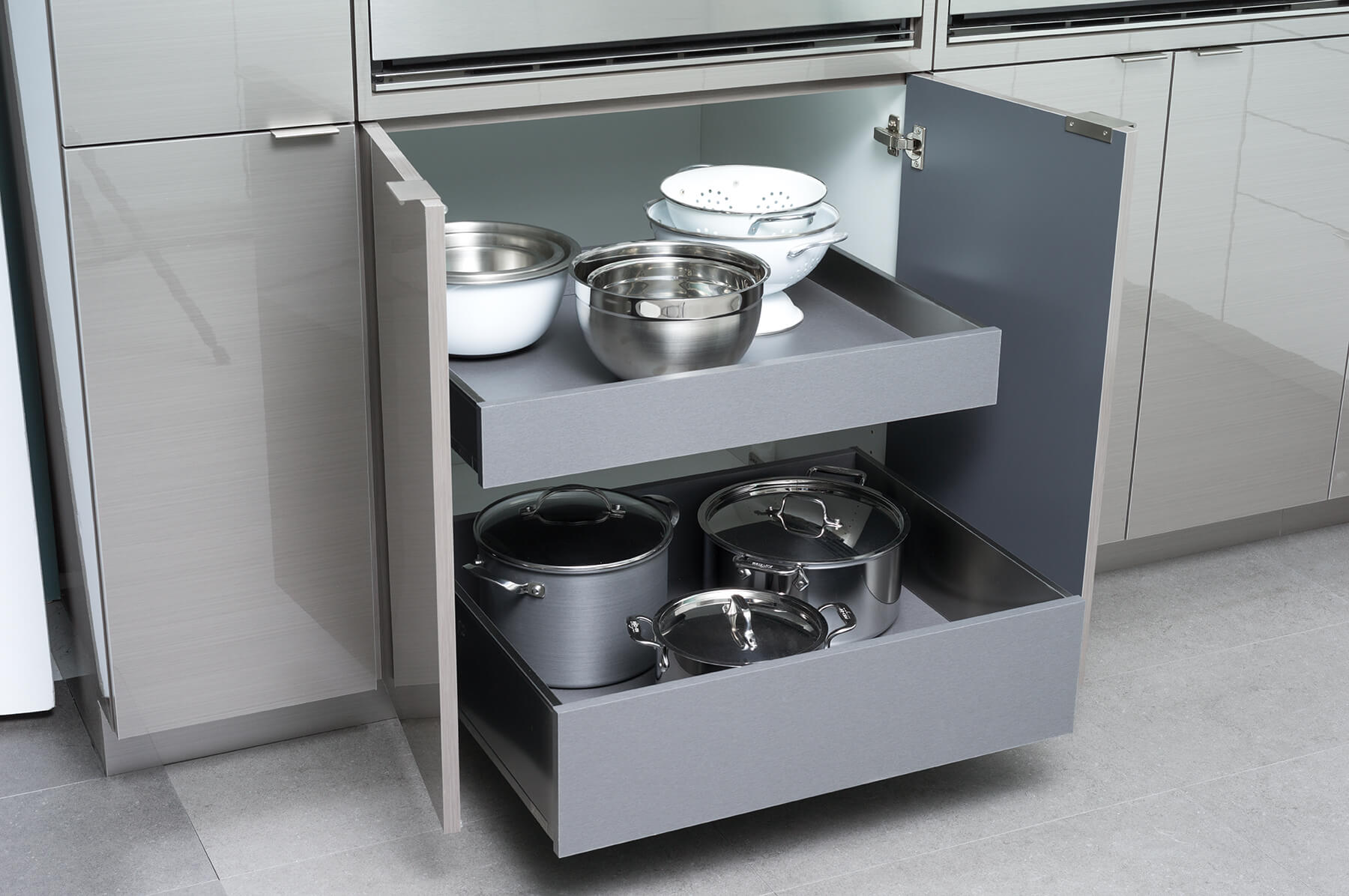 Stainless Steel Roll-Out Shelves from Dura Supreme Cabinetry
Roll-Out Shelves Come In Many Sizes and Configurations
One of the things I love about roll-out shelves is how many sizes they come in and how customizable they are. Dura Supreme's Roll-Out Shelves are available in four depths; flat,
shallow, standard, and deep to fit your particular application. Talk to your Dura Supreme designer to discover the perfect combination to house
your supplies and create a truly personalized space.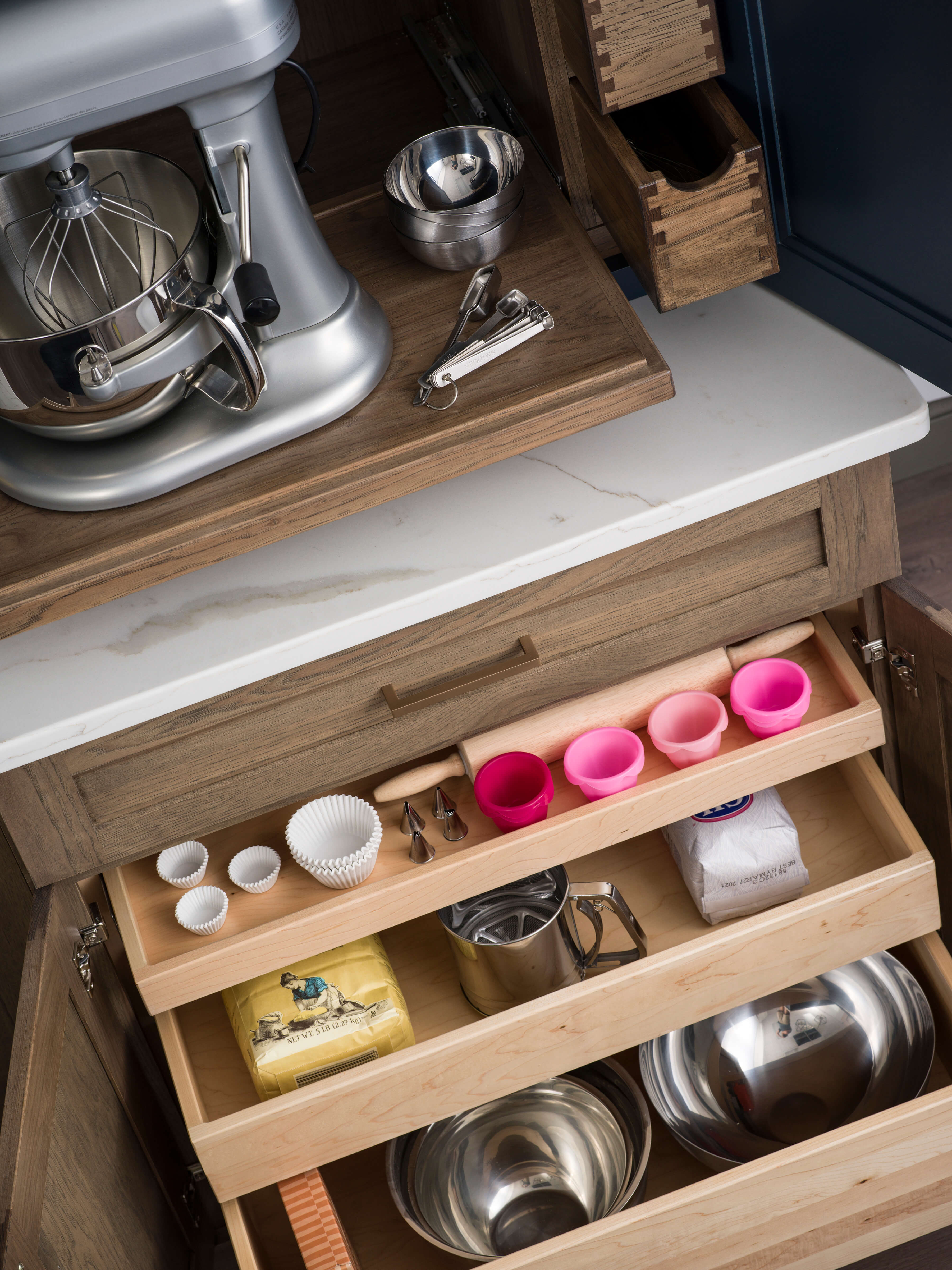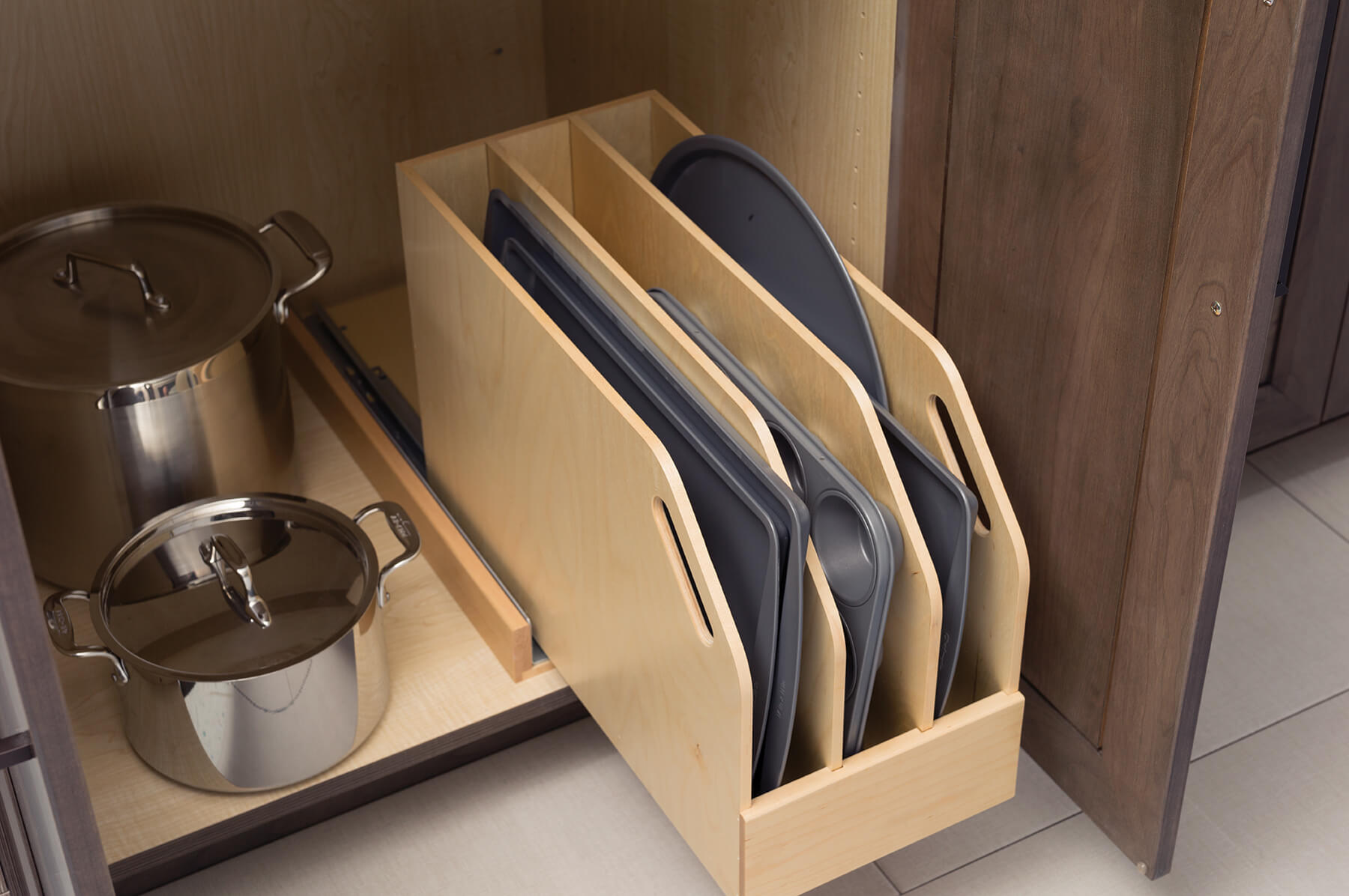 Trays, Pans, and cutting boards can be stored in a roll-out Tray Divider Pull-Out for practical and convenient use of space in a base cabinet.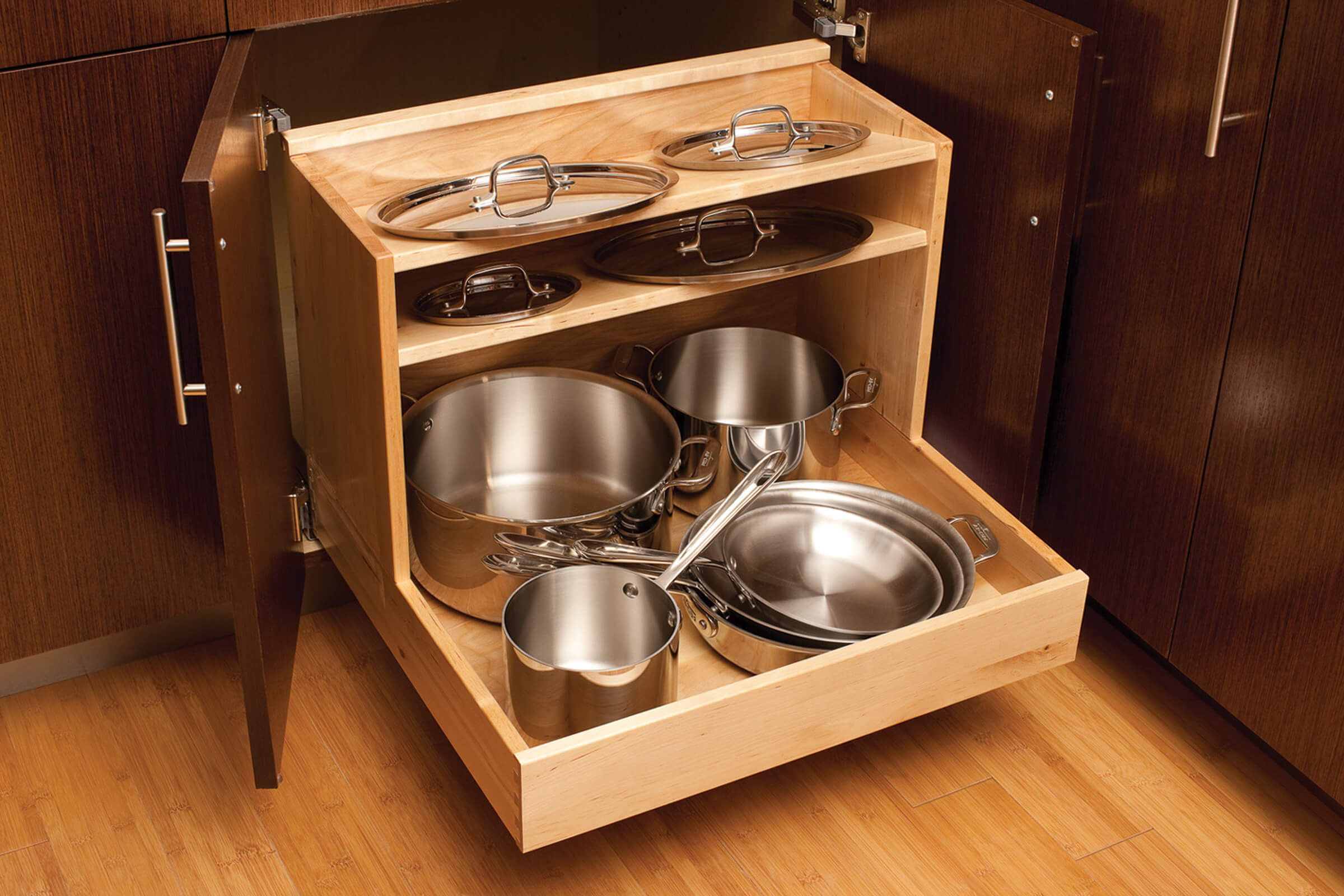 An entire cookware collection can be organized neatly in this single pull-out that houses pots and pans in the lower section and organizes lids above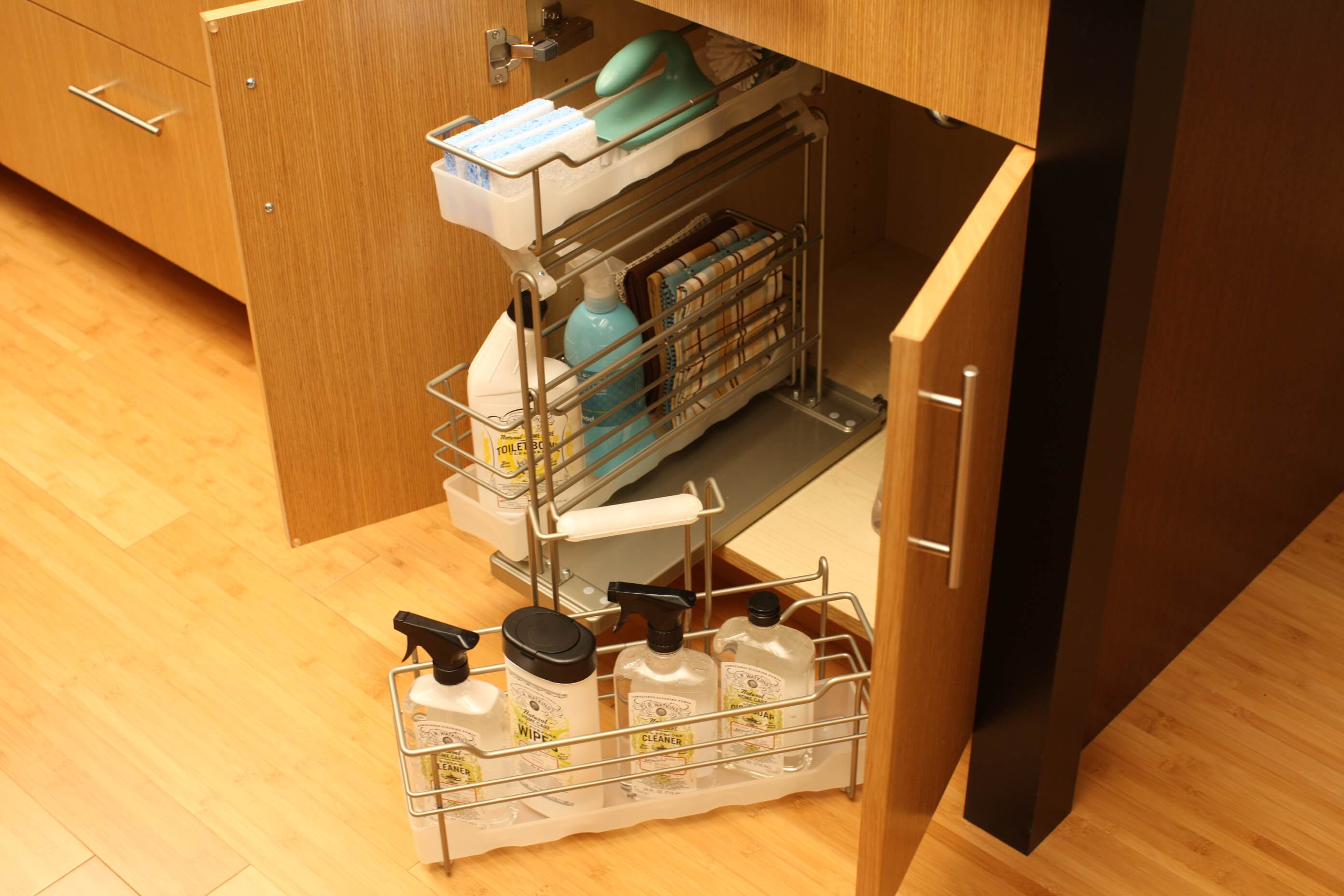 Organize kitchen or bath necessities in a convenient Dura Supreme Sink Base Pull-Out Caddy with a detachable, portable basket. This cabinet storage solution is ideal for any cabinet located adjacent to a sink.
Dividers and Adjustable Partitions can be added to help customize the space within a Roll-Out Shelf.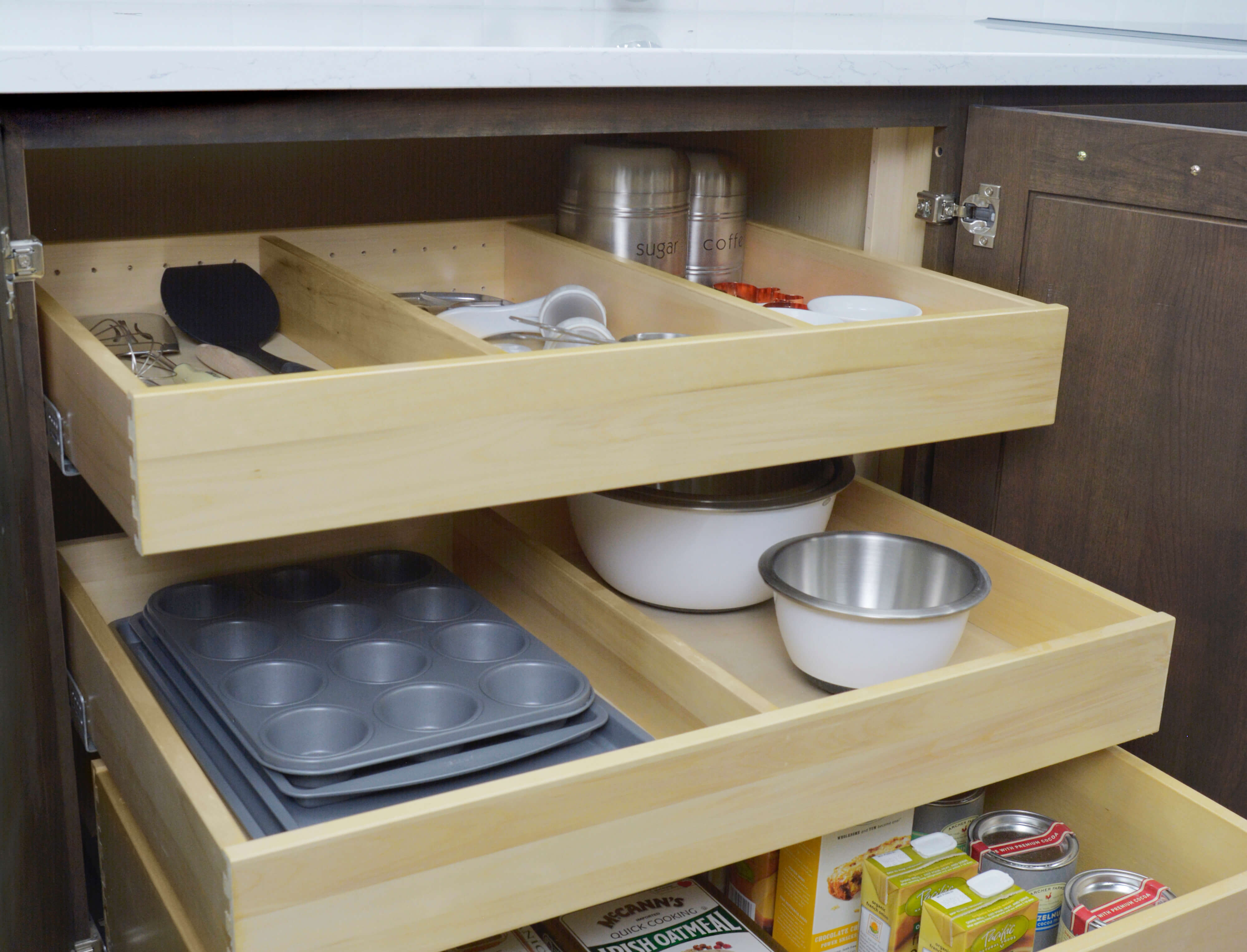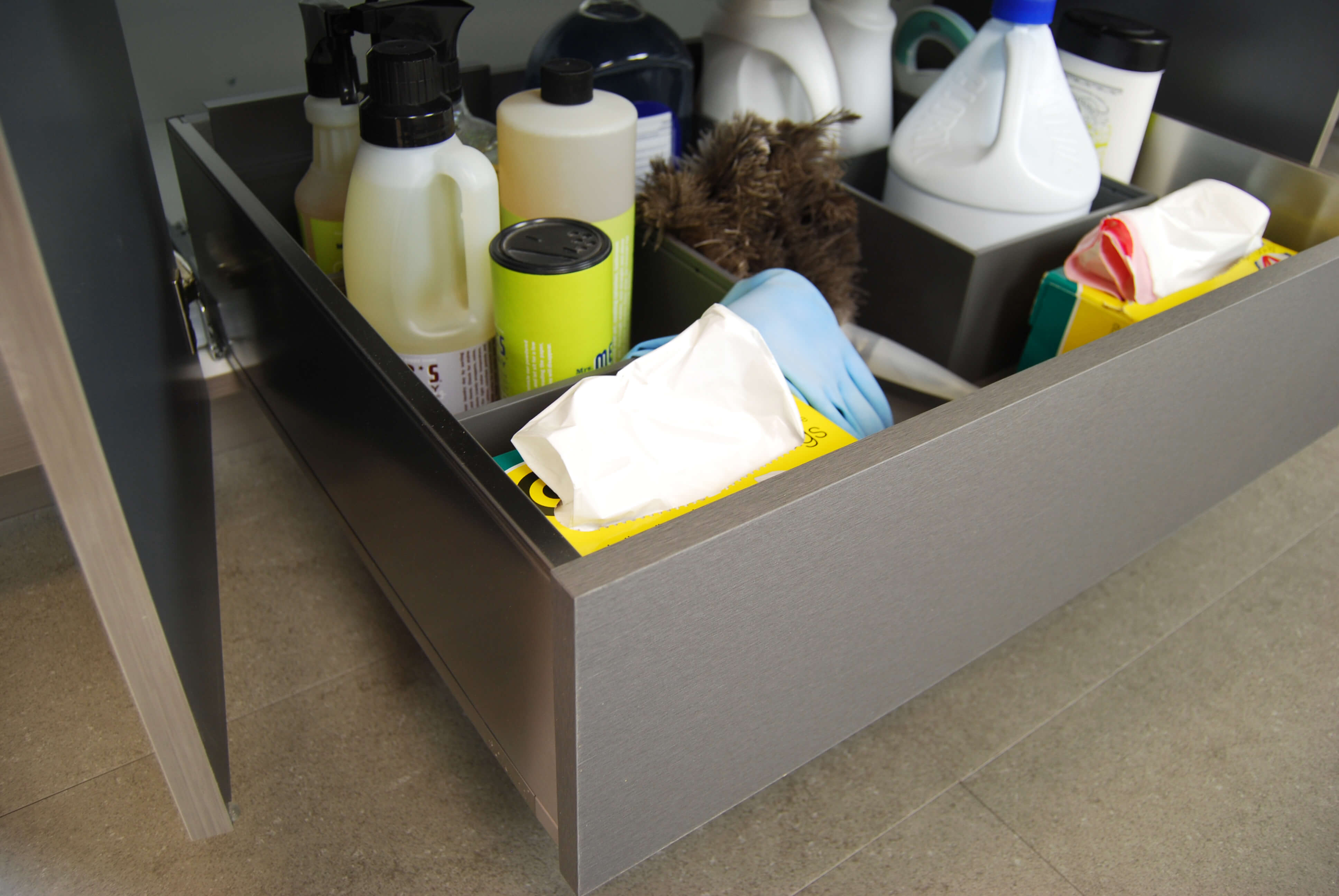 Our Stainless Steel Roll-Outs also offer easy to customize dividers.
Roll-Out Storage Inside a Drawer
A shallow roll-out shelf within a deep drawer adds a secondary level of customized storage creating a multi-tasking drawer to fit your needs. This handy storage solution can be used in a multitude of ways.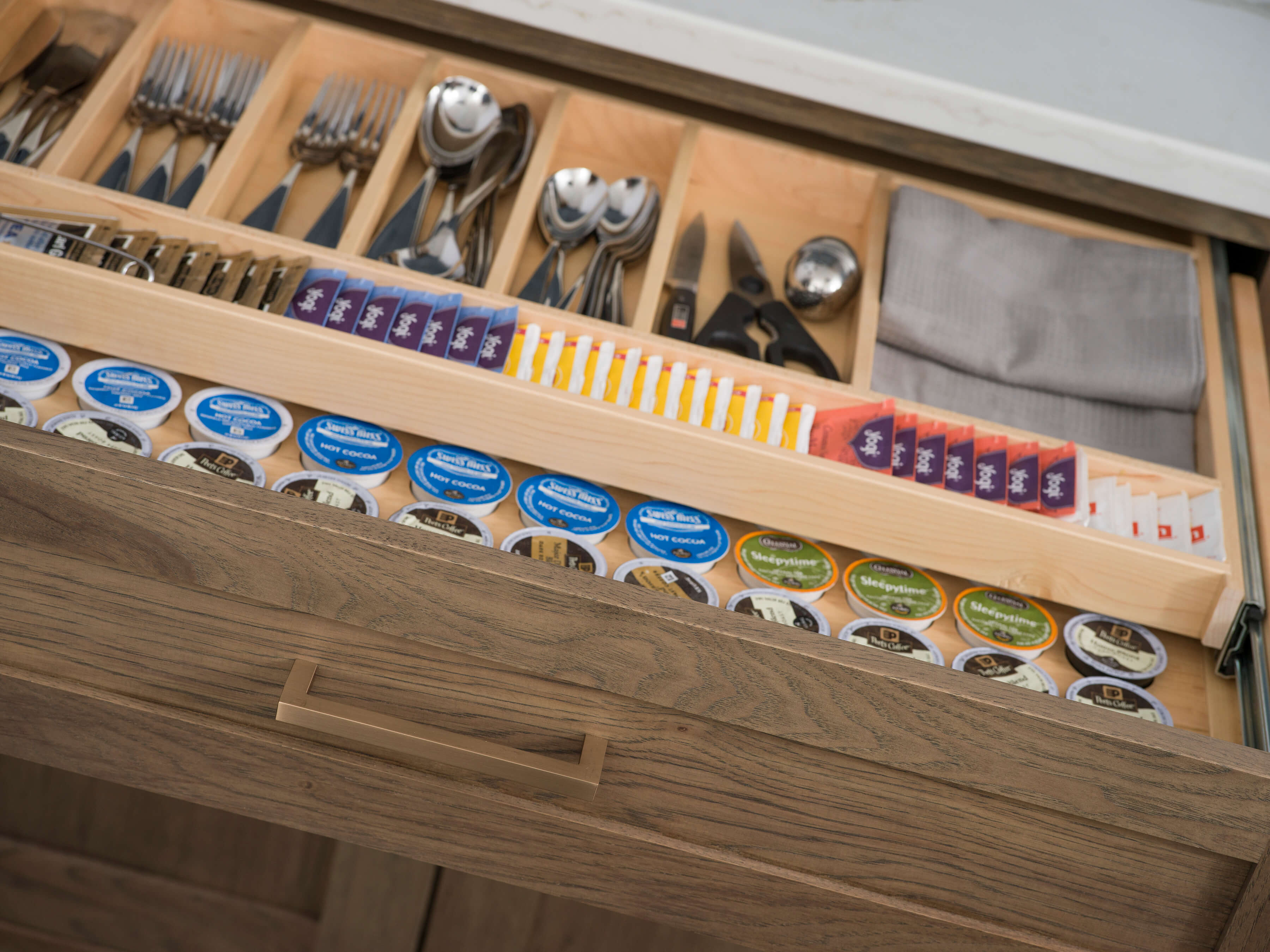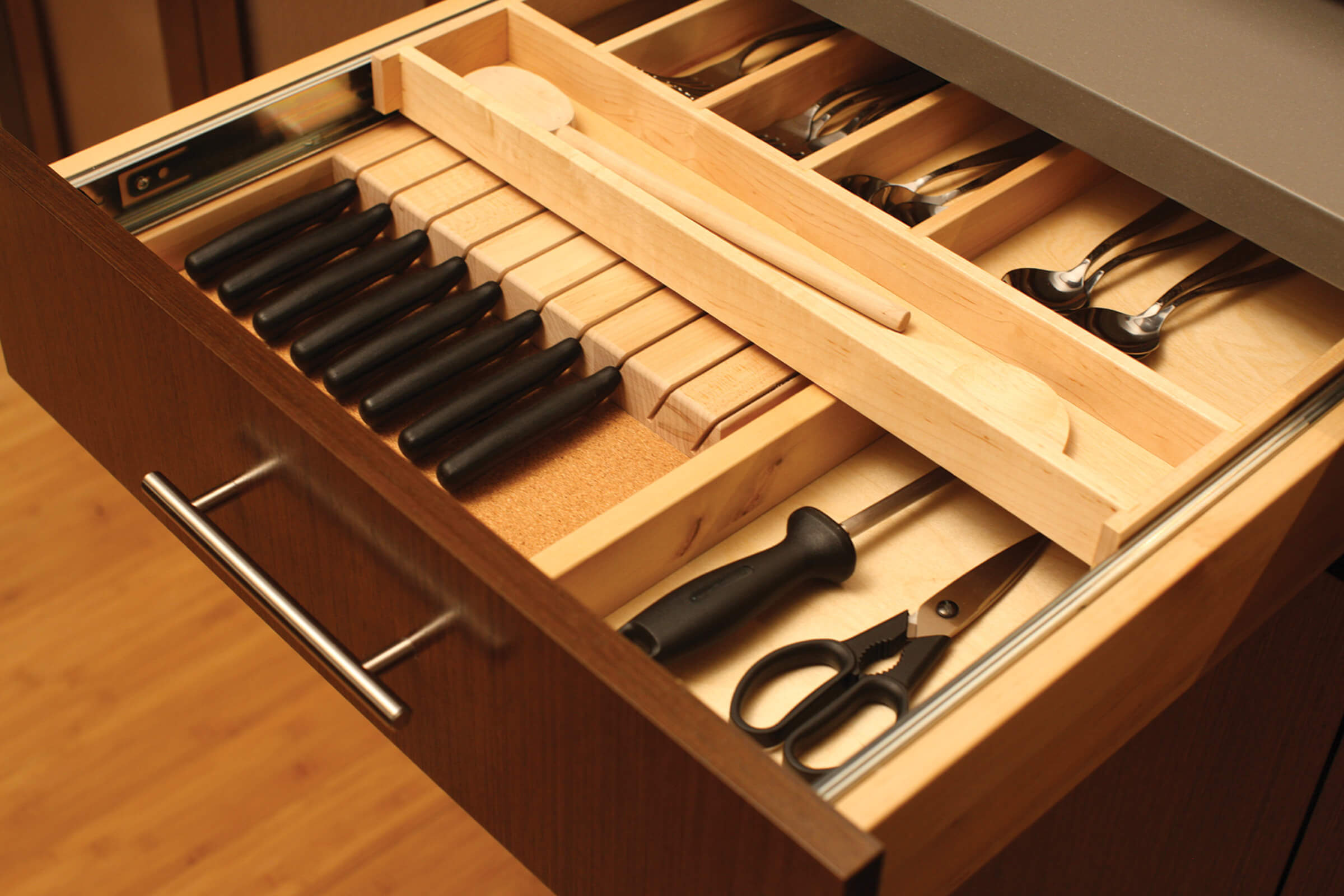 Dura Supreme's Two-Tier Drawer
A shallow roll-out above a deep drawer can be used in many different ways to house multiple kinds types of household items. Here are several examples to spark some ideas. Here are some great examples of how this two-tier storage solution can be used.
Conveniently store oven mitts and potholders in a shallow roll-out above a pot and pan drawer.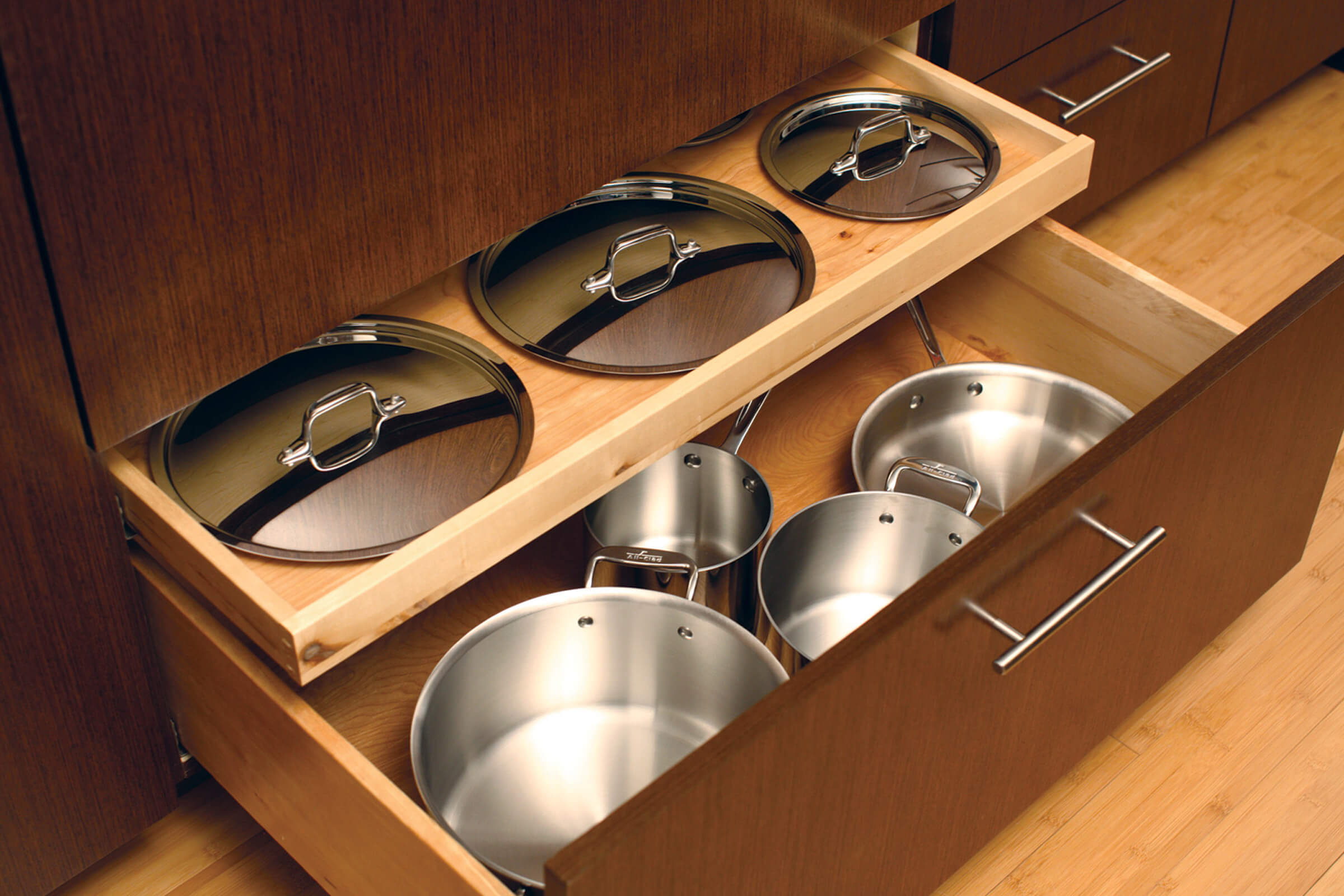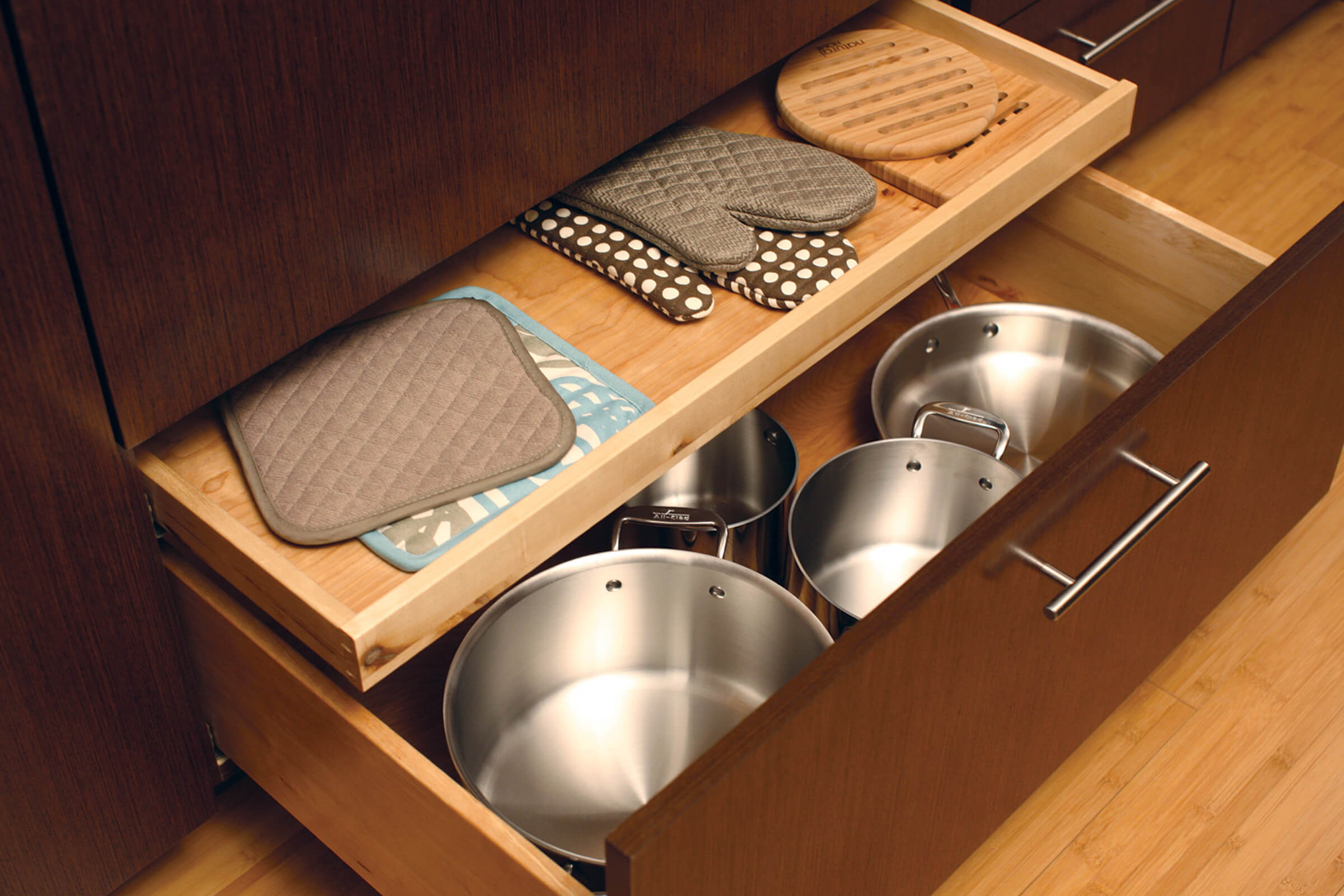 Conveniently store oven mitts and potholders in a shallow roll-out above a pot and pan drawer.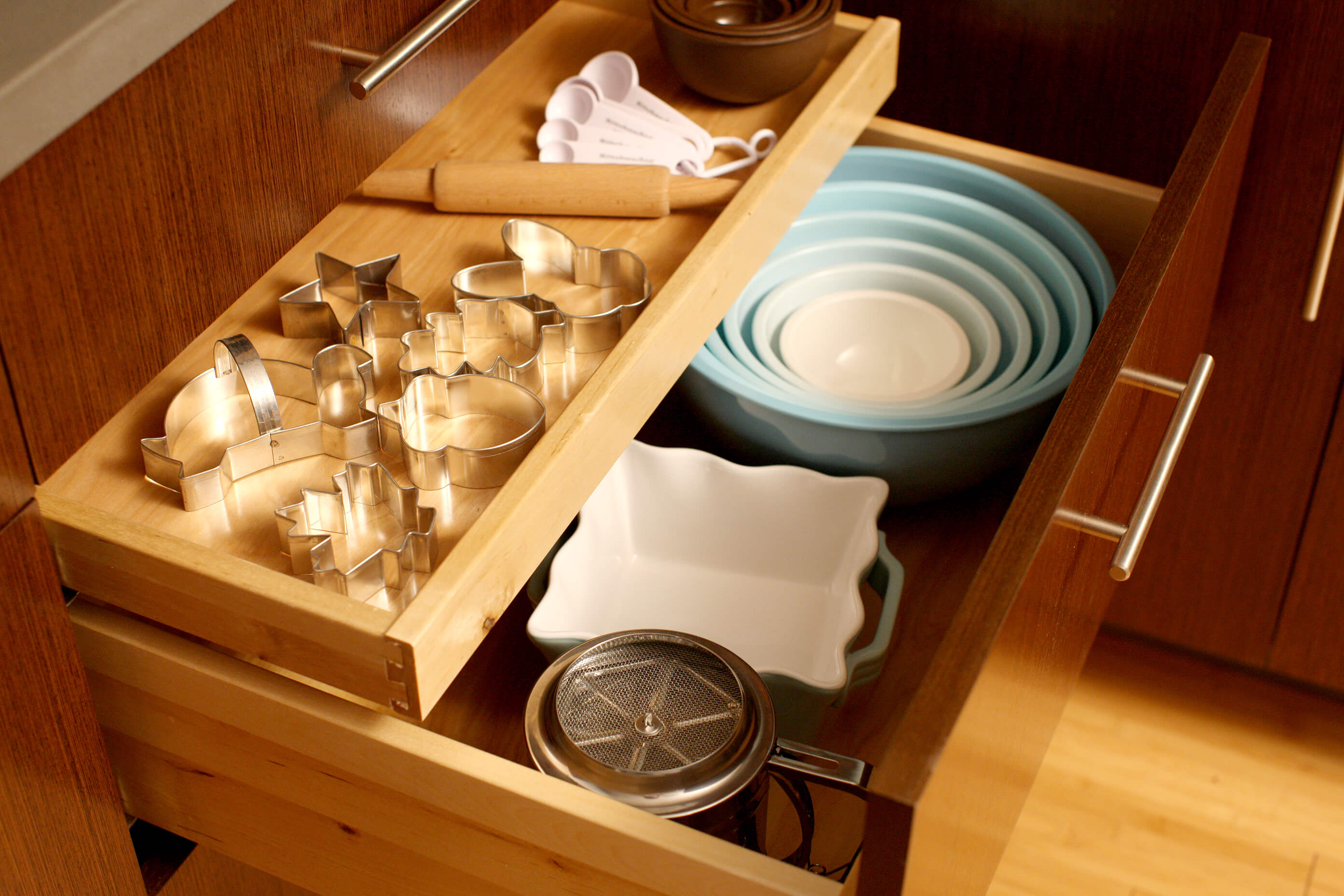 Keep all your baking supplies in one spot by using a deep drawer for mixing bowls with a small roll-out tray for your cookie cutters and misc. baking tools.
Flat Roll-Out Shelves are Great for Electronics
Flat roll-out storage can be used throughout the home to make easy access to electronics, heavy tools, kitchen appliances, stereo equipment, computer equipment, and more.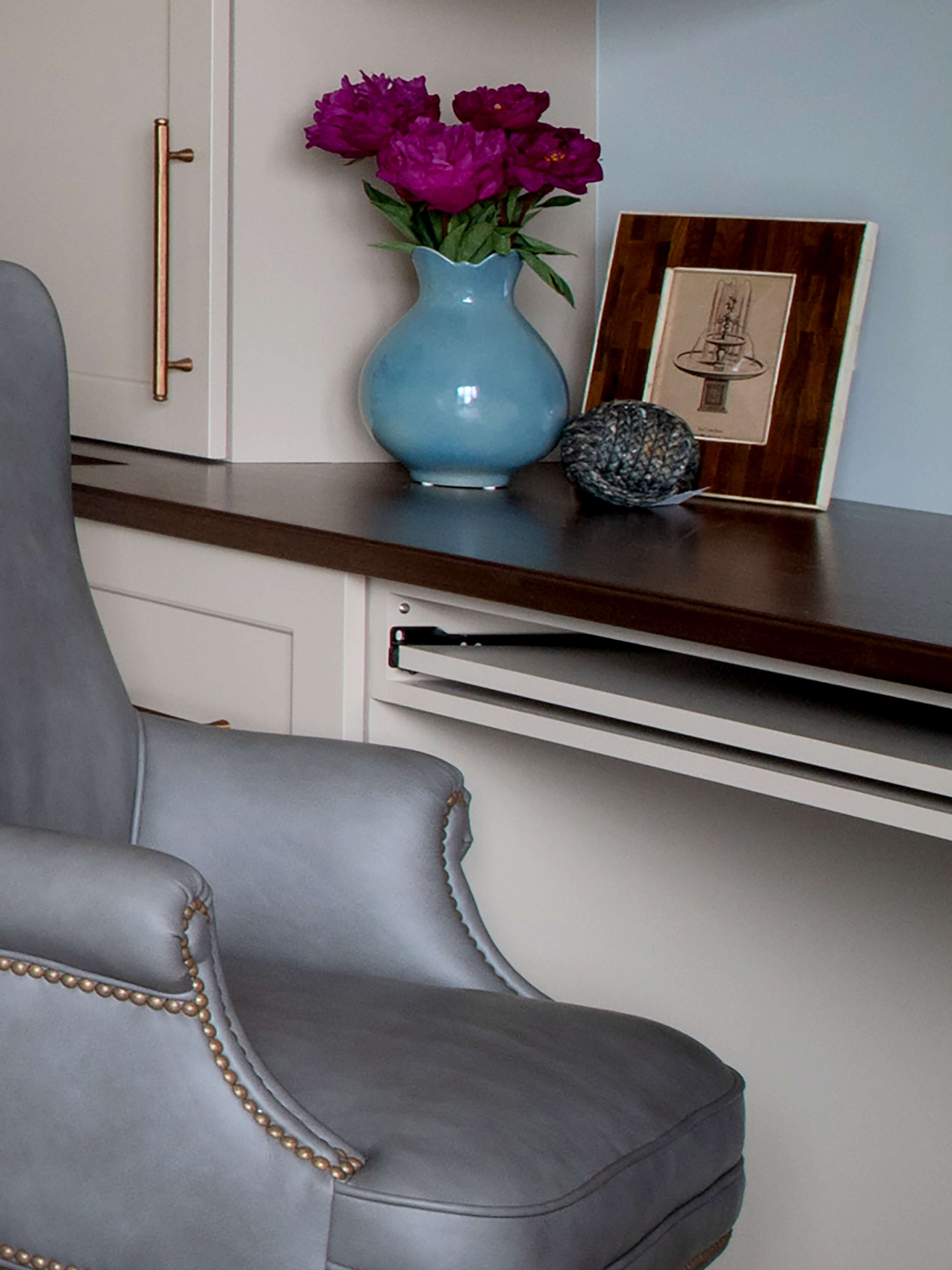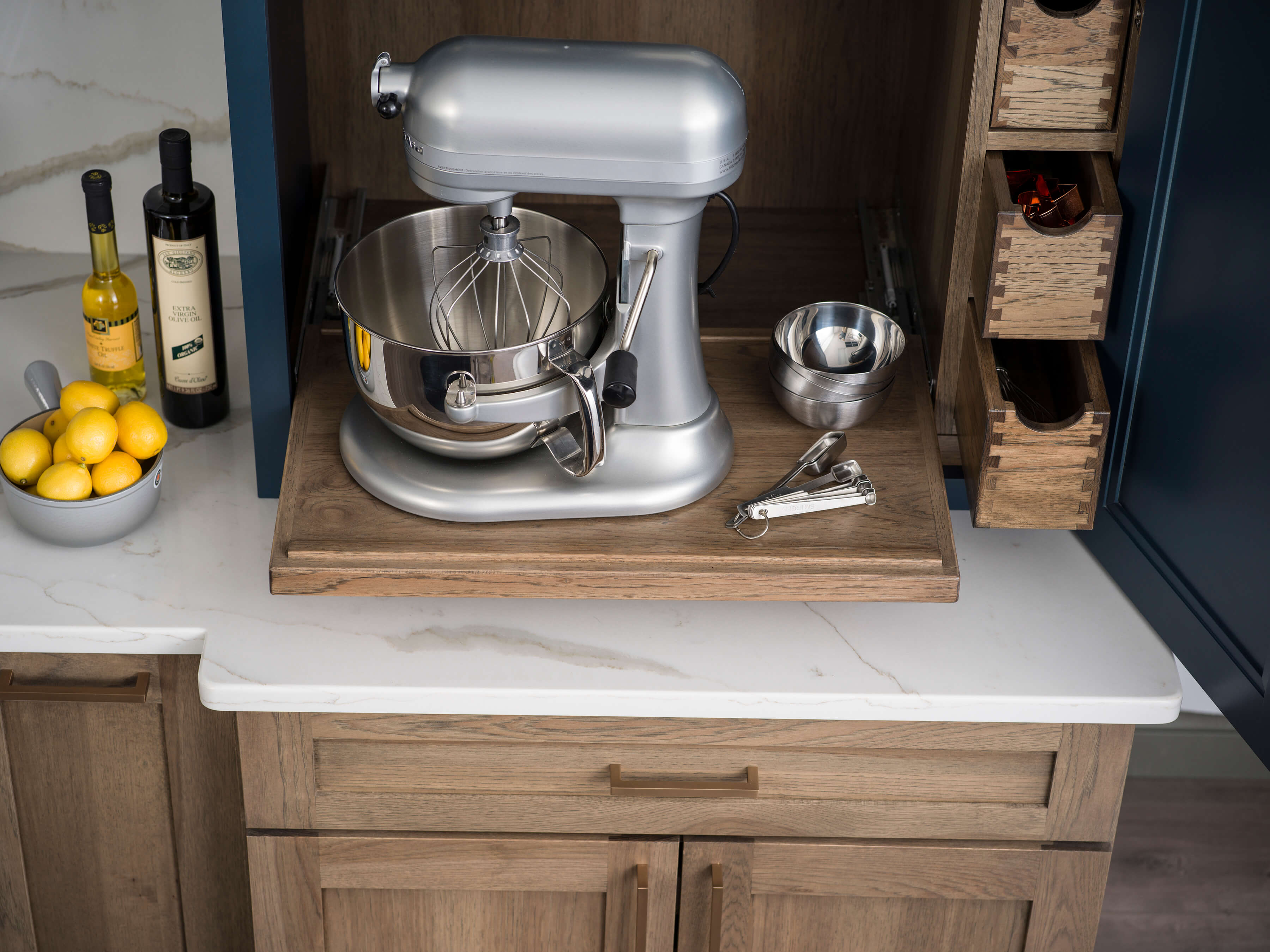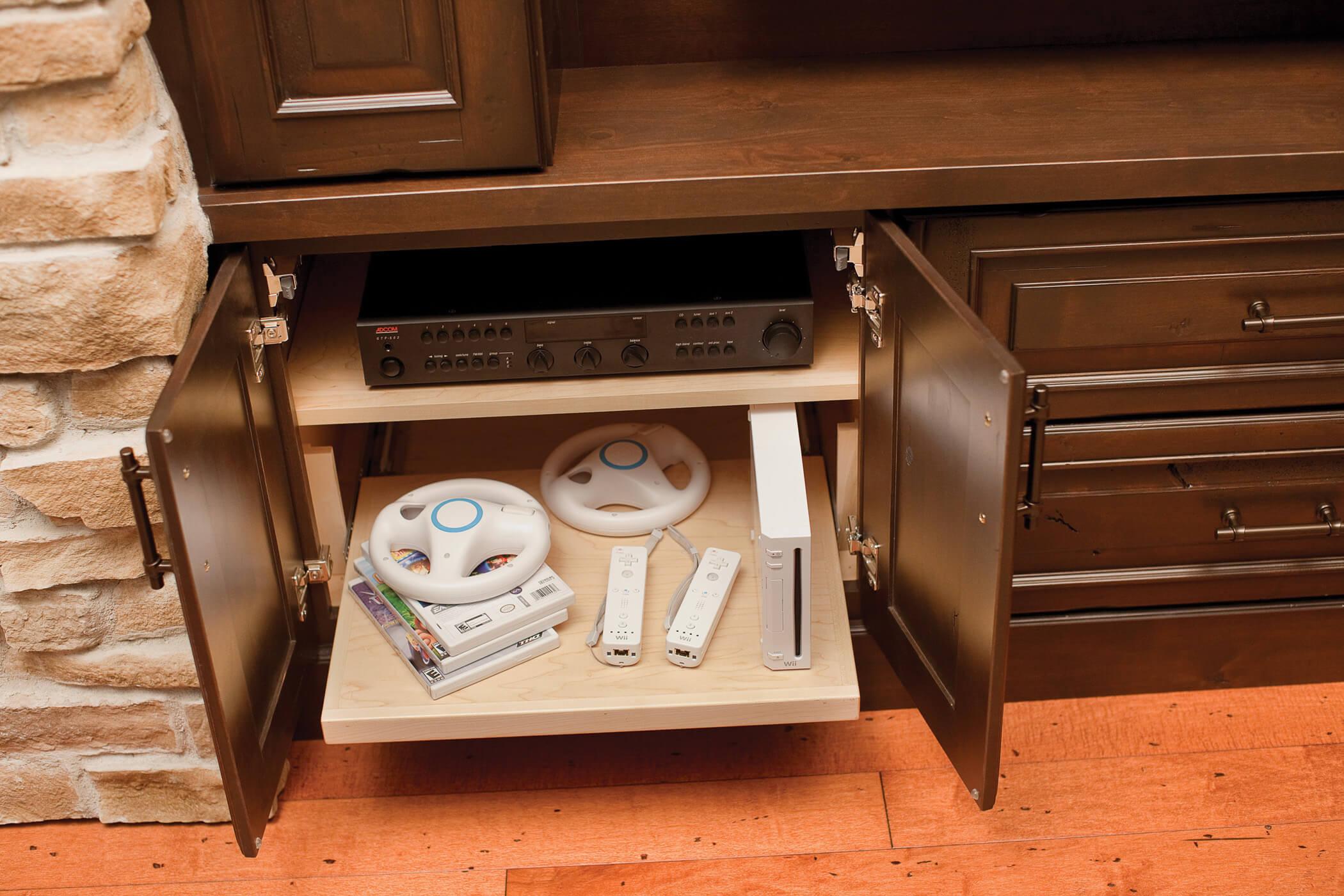 Home electronics like gaming systems, Blu-ray/DVD Players, printers, etc. can have their own dedicated cabinet space, for easy access and operation, with a Flat Roll-Out Shelf.
Will Roll-Out storage be the solution to your storage dilemma?