The term "industrial style" evokes images of converted warehouses, rough natural finishes, and metals, often with brick walls, exposed ductwork, and large factory windows.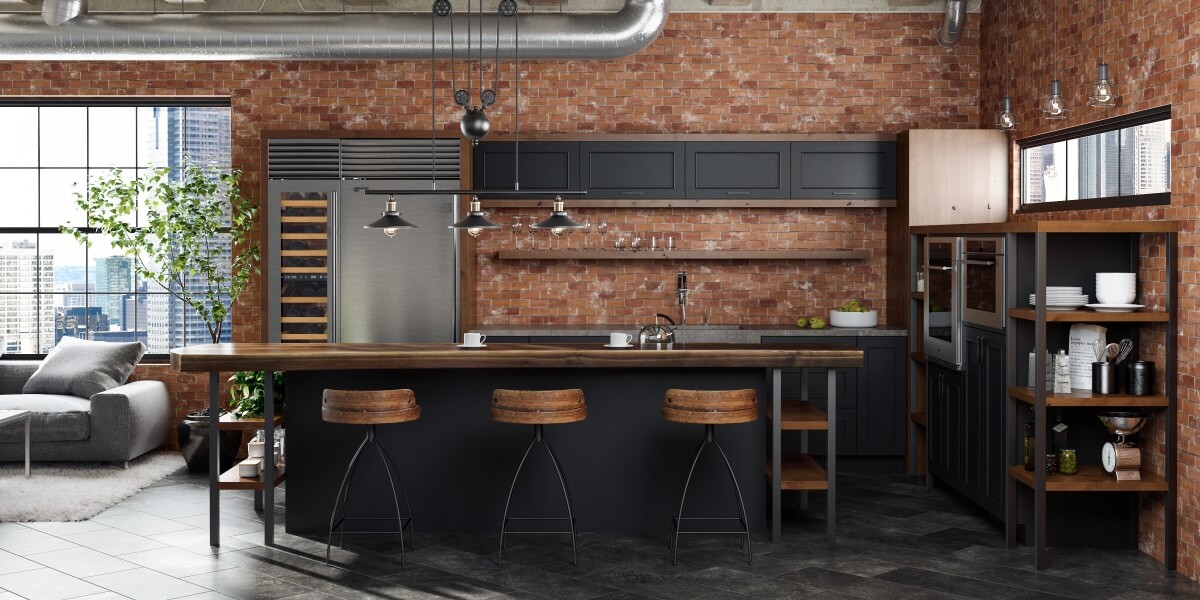 Dura Supreme Cabinetry in an Industrial styled kitchen
Cavernous old manufacturing spaces rehabilitated into beautiful living spaces are very desirable today. They offer open floor plans, clean lines, and lots of light.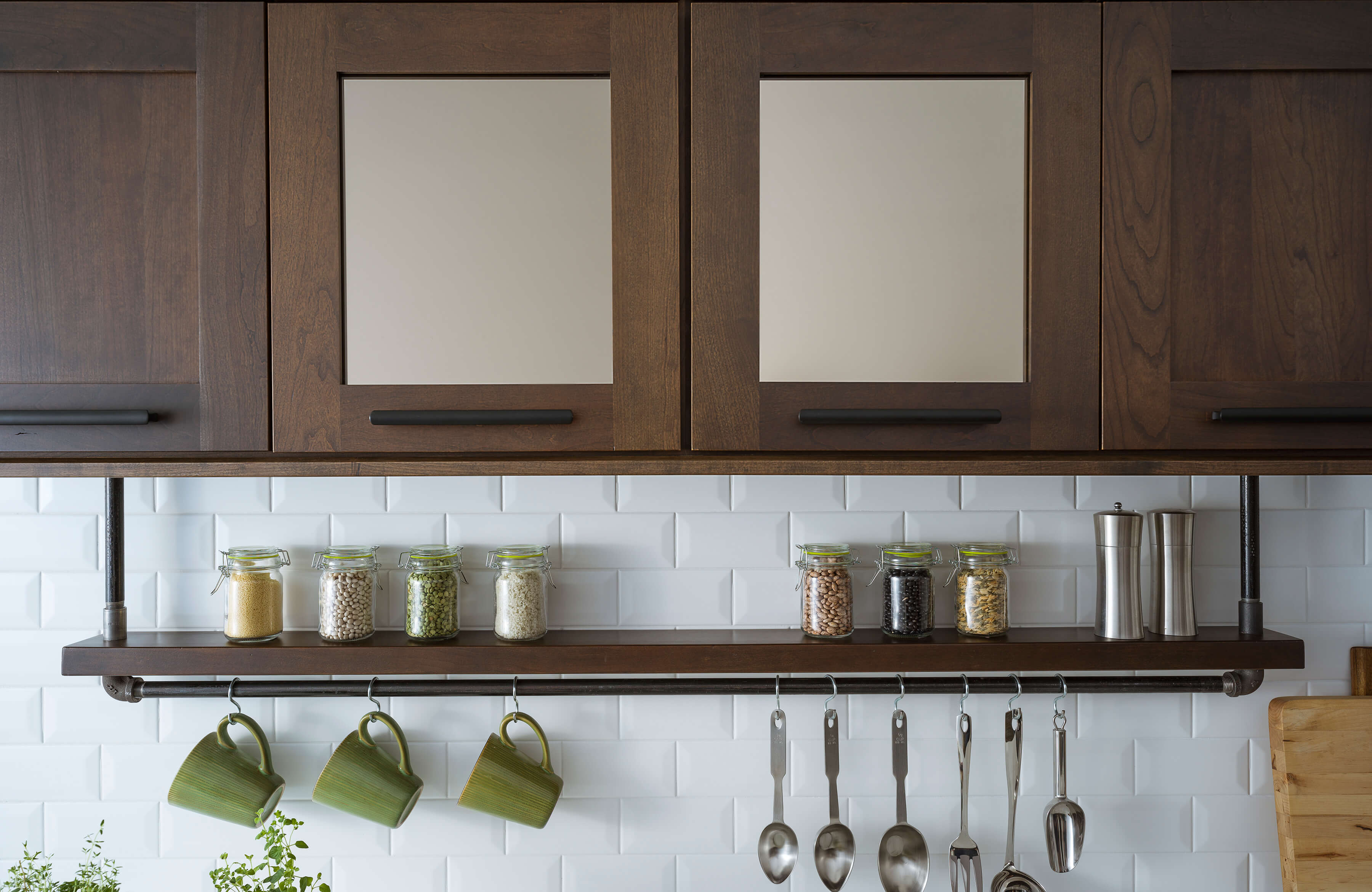 Dura Supreme Cabinetry with plumbing pipes adding to Industrial style of kitchen.
Reclaimed and repurposed materials are very popular across the board- as seen in Industrial and Modern Farmhouse styles to name a few. The reclaimed plumbing pipes above were ingeniously incorporated into this design to give a nod to the past while still feeling very modern.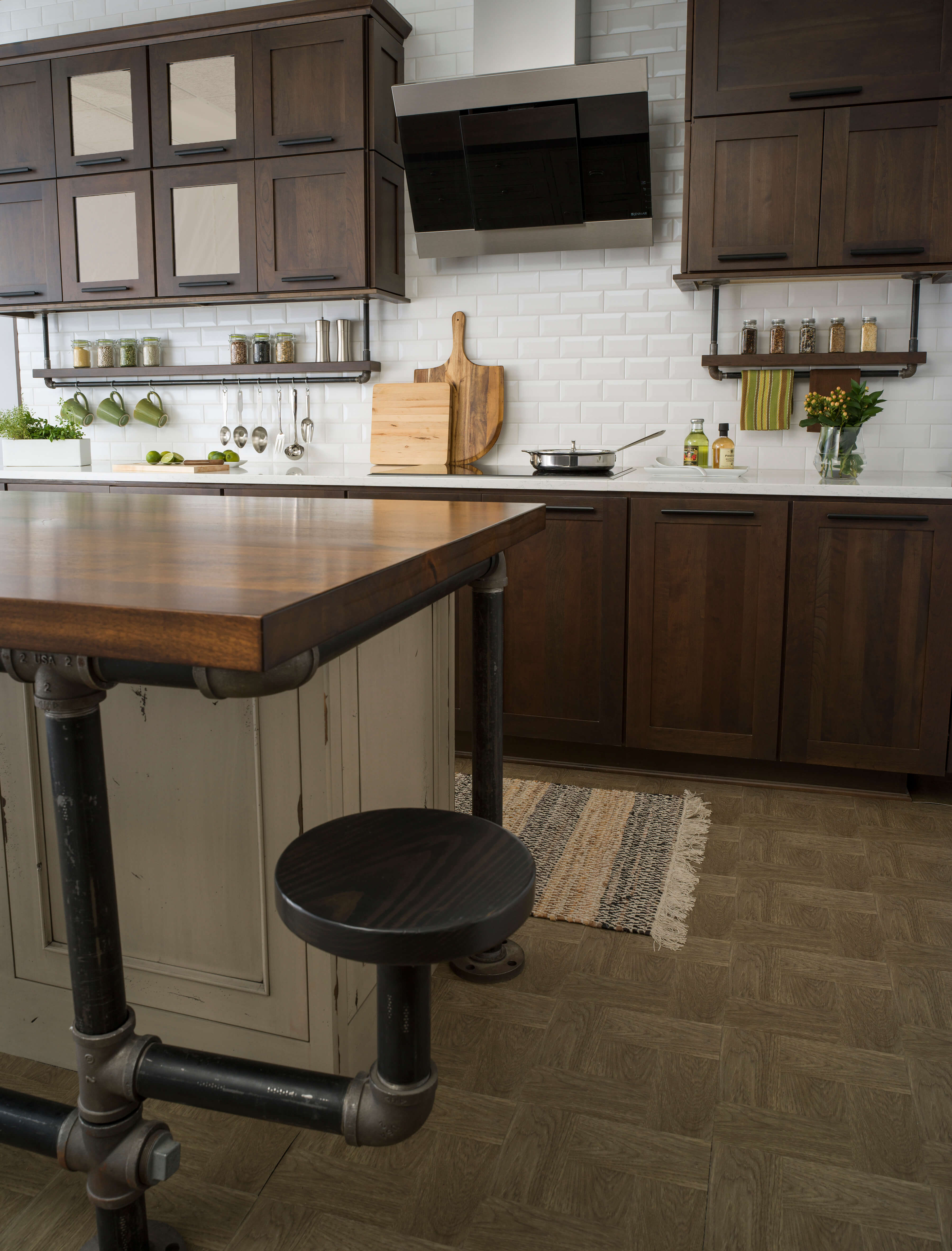 Industrial design often uses lighting and plumbing pictures reminiscent of machinery, many times with a black matte finish, but also seen in matte silver metals as well. Below is some corrugated metal used in an Industrial island.
Black metal frame windows and bath surrounds are considered desirable design elements.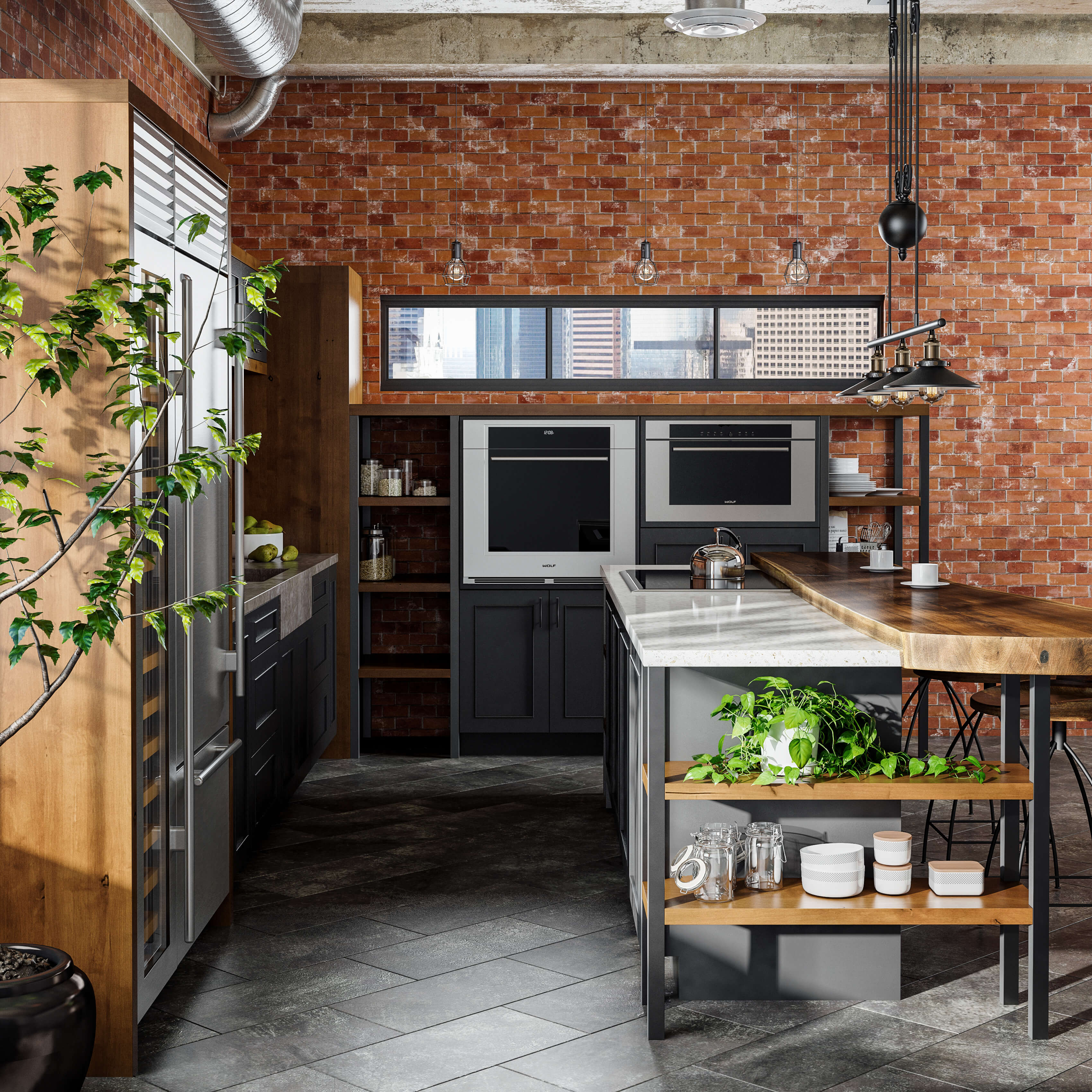 Dura Supreme's Silverton door style in Black paint coordinates beautifully with the black metal frames on the windows. A concrete countertop with an integrated sink on the left is a great industrial surface. Dura Supreme's Knotty Alder with a Hazelnut finish lends that rustic detail to a very sleek design. Custom metal shelving provides storage as well as a visual appeal by tying all of the industrial details together.