It's the place in the kitchen where family and friends congregate, the homework gets completed, the party is started and the conversation is shared.  A large kitchen island is on many "must have" lists when it comes time to remodel the kitchen.  Where did these island dreams come from?  The kitchen island was certainly not a common fixture in homes built before the 1970s.  Kitchens were originally built as a separate room in the home, self-contained and typically not visible from other rooms in the house.  It was a room where meals were prepared and either eaten at the kitchen table or in the dining room.  As women began to enter the workforce in the late seventies and early eighties lifestyles began to change, due to busy schedules and activities the traditional family dinner was becoming a less frequent event.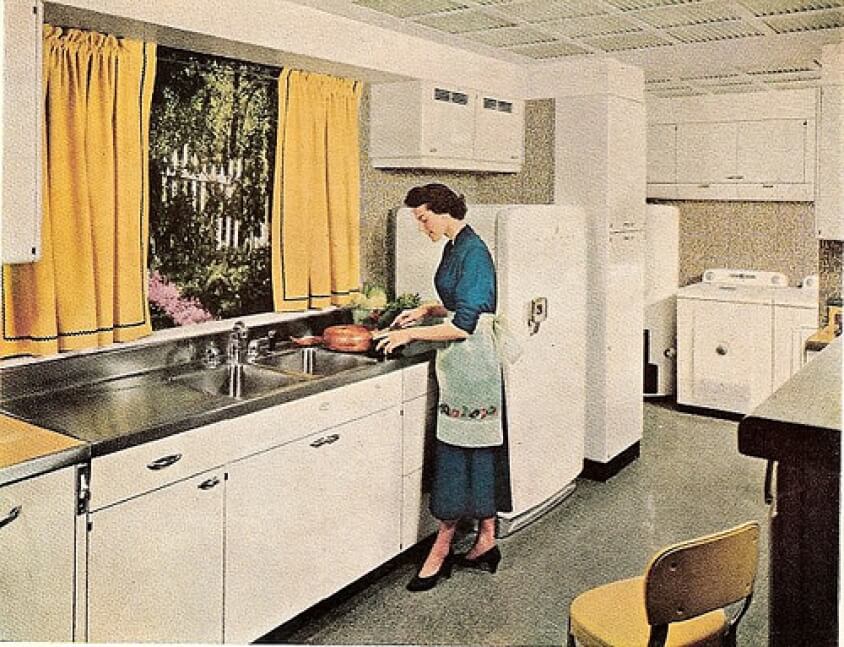 Maybe it was an opportunity to reconnect with the family, but as families became busier the kitchen seemed to come out from behind its four walls.  Walls actually came down, no longer relegated to a closed-off room where only cooking and eating took place, the kitchen was now a part of the living/family room.  The great room concept was born and it seems like we've never looked back.  Kitchen islands have become a necessary component of the open great room concept. Without a lot of walls, the kitchen island became the divider of sorts, serving multiple functions depending on its size and shape.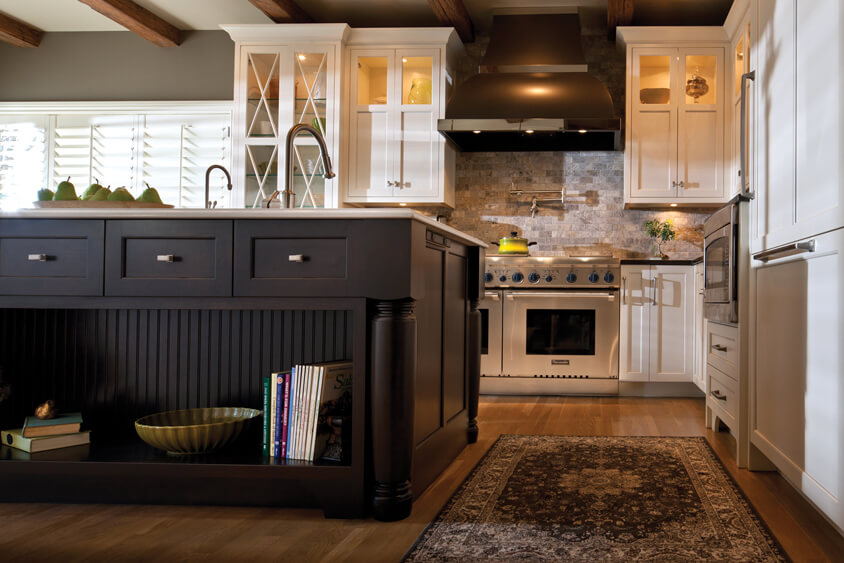 Kitchen islands of today come in every size and shape imaginable, from a simple base cabinet that offers additional prep space, to the elaborate cooking center or clean-up zone.  There can be seating at counter height, bar height or even dropped down to table height. Kitchen islands can look like a piece of furniture, match the surrounding cabinetry, or be an entirely different finish and door style.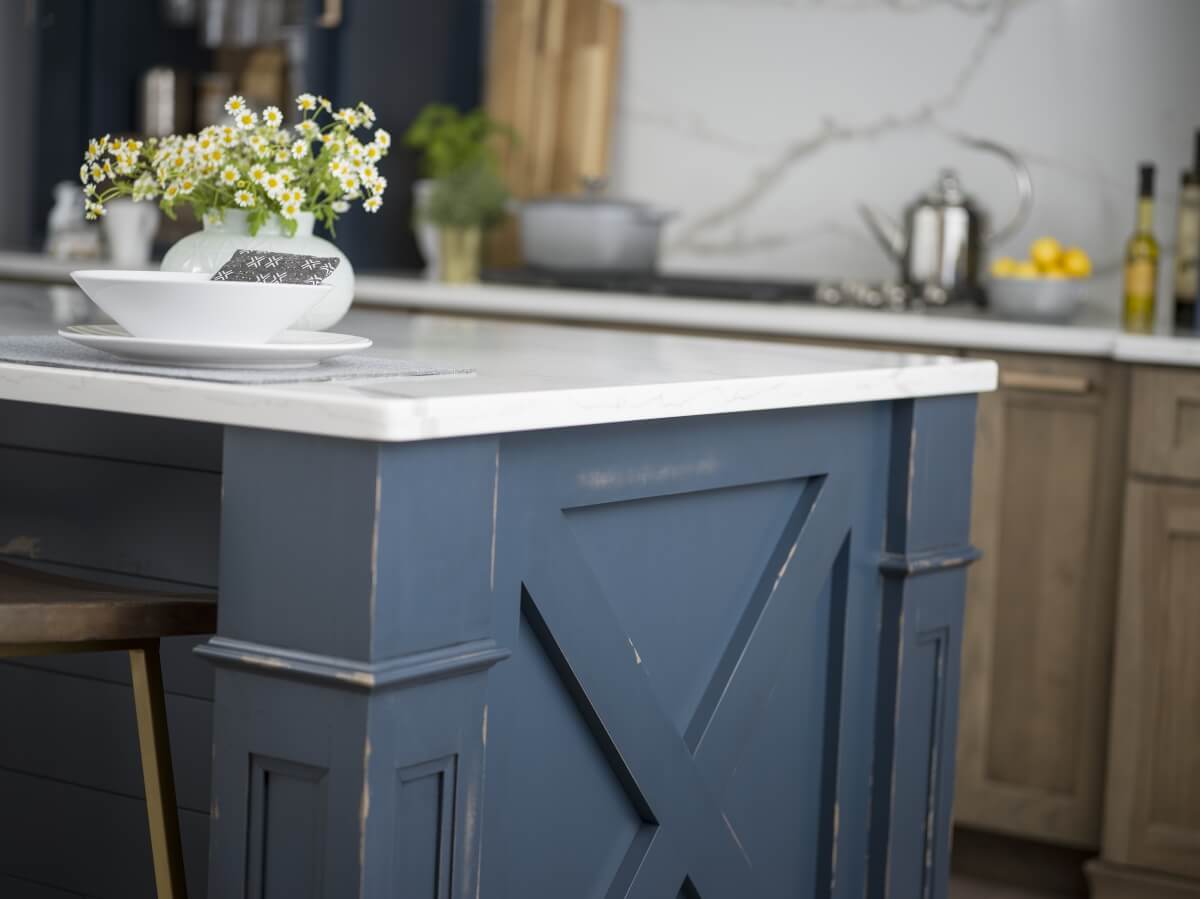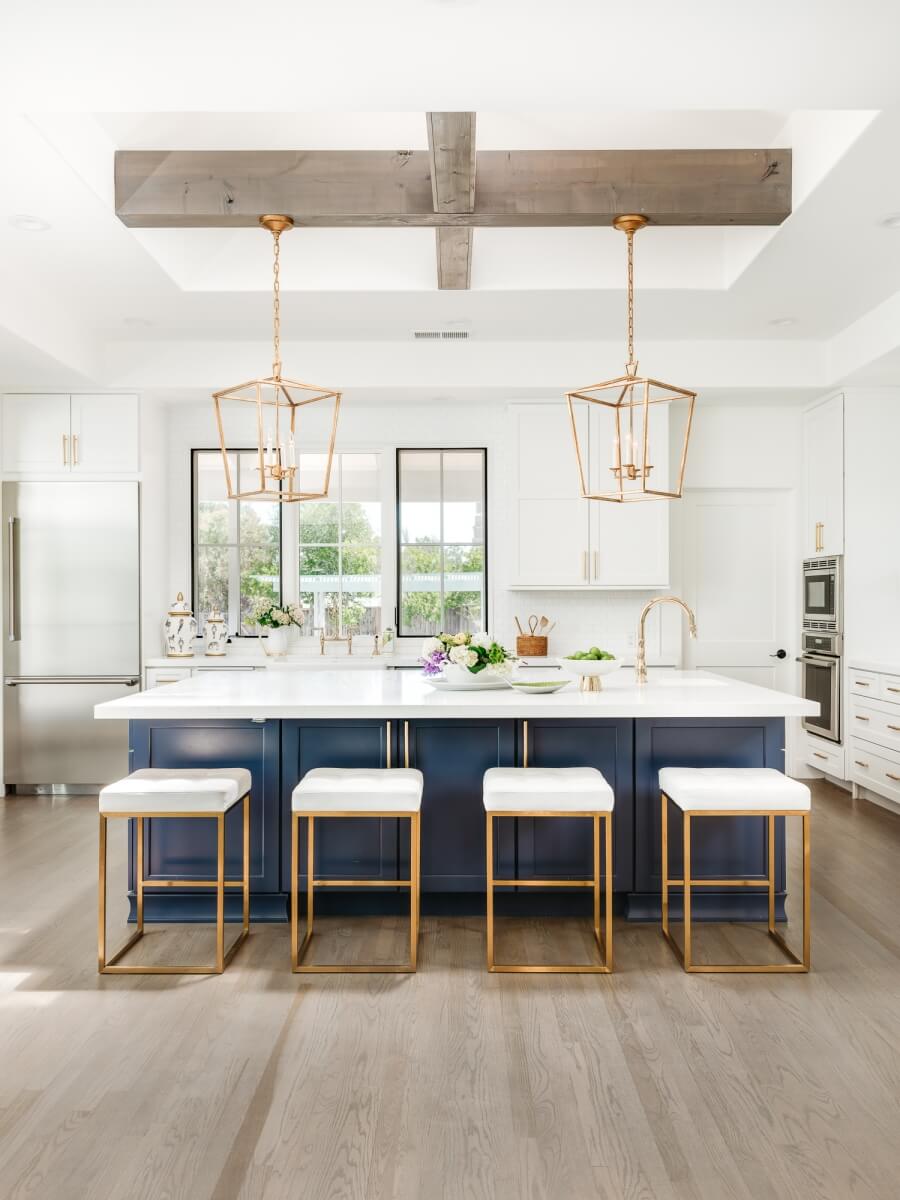 The possibilities are endless but there are rules to follow.  The most important of these being space requirements.  The minimum recommended clearance around an island is 42″ for one cook, any less than this will diminish the overall functionality of the space.