After closing on their first home in Jacksonville, Florida this couple was excited to make their new home their own. They were in love with the property and the majority of the house, but the kitchen was in desperate need of a remodel. After searching for design ideas on Houzz, they discovered designer Erica Caserta of Showcase Kitchens LLC out of Canton, CT. They immediately loved the styles of Erica's past projects and although she worked out of state, they knew she was the designer for the job.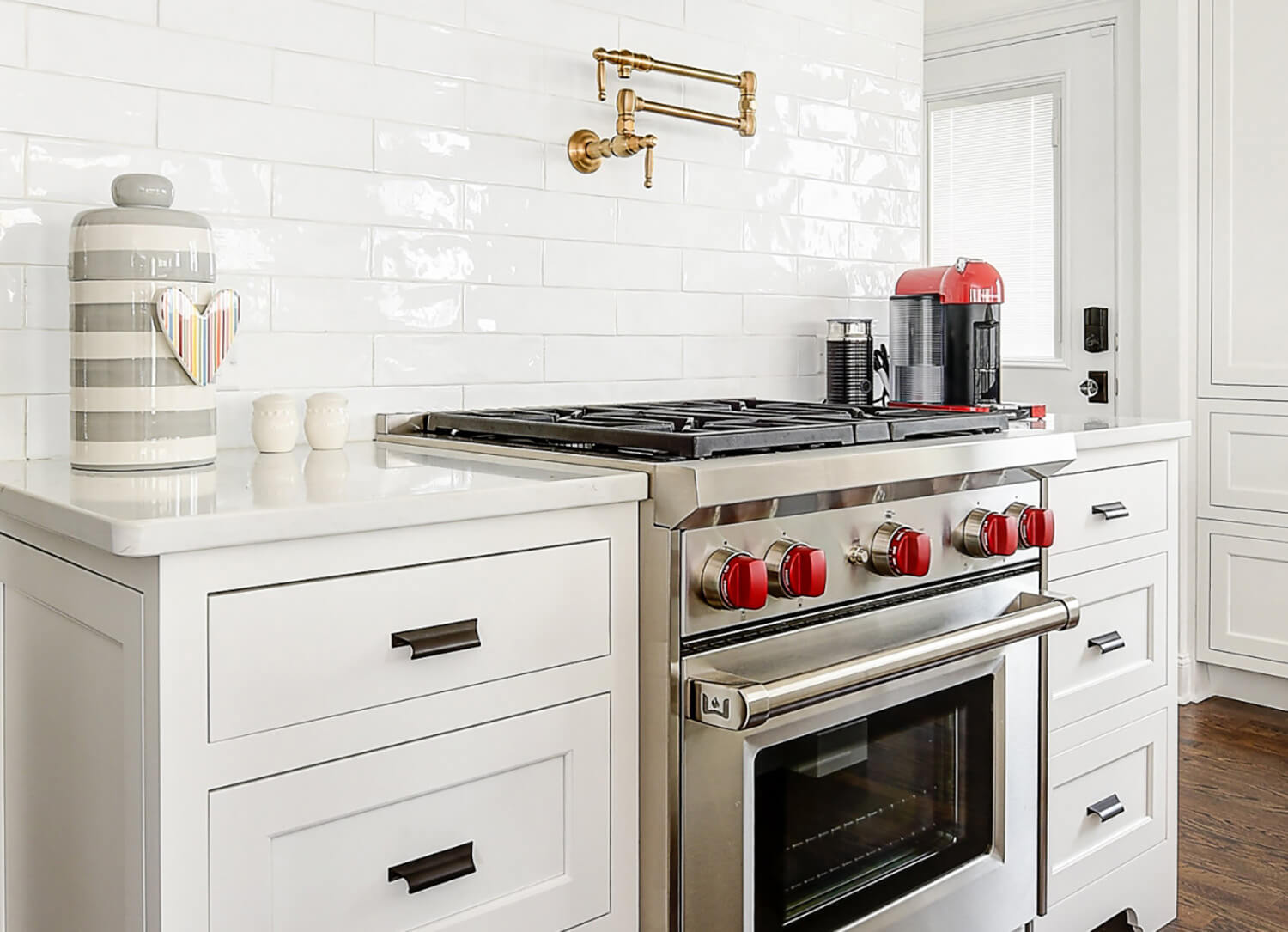 The original kitchen layout was closed-in, dark and did not suit their tastes. With the open-concept floor plan, the space was very open and each area needed to connect and coordinate fluidly. The couple also wanted the adjacent living room to have the same look and feel as the kitchen.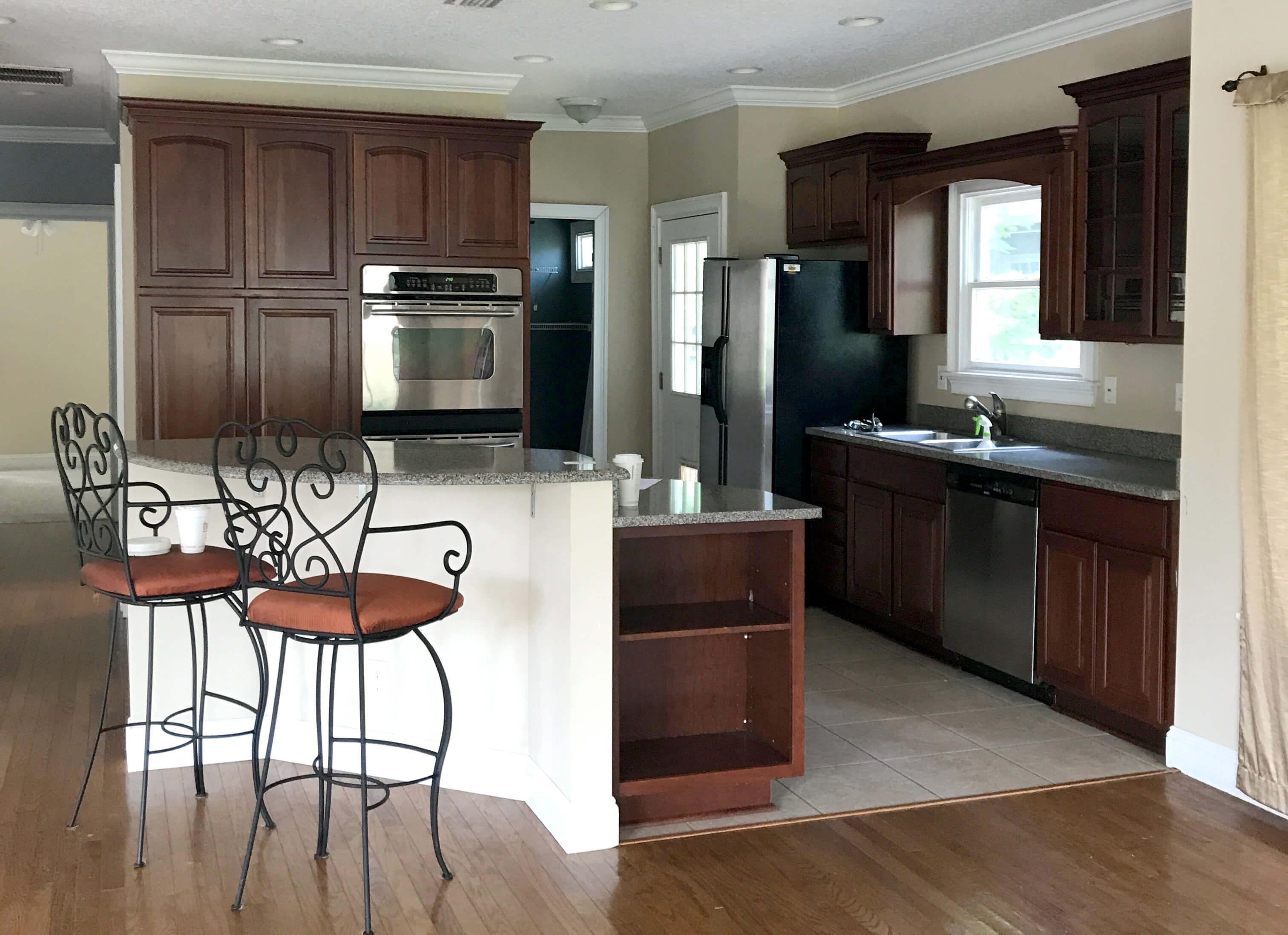 They wanted their new home to feel bright, spacious, and be a place to entertain themselves, as well as their guests. Erica was able to capture not only their style but also the new lifestyle the couple was hoping to get with their move.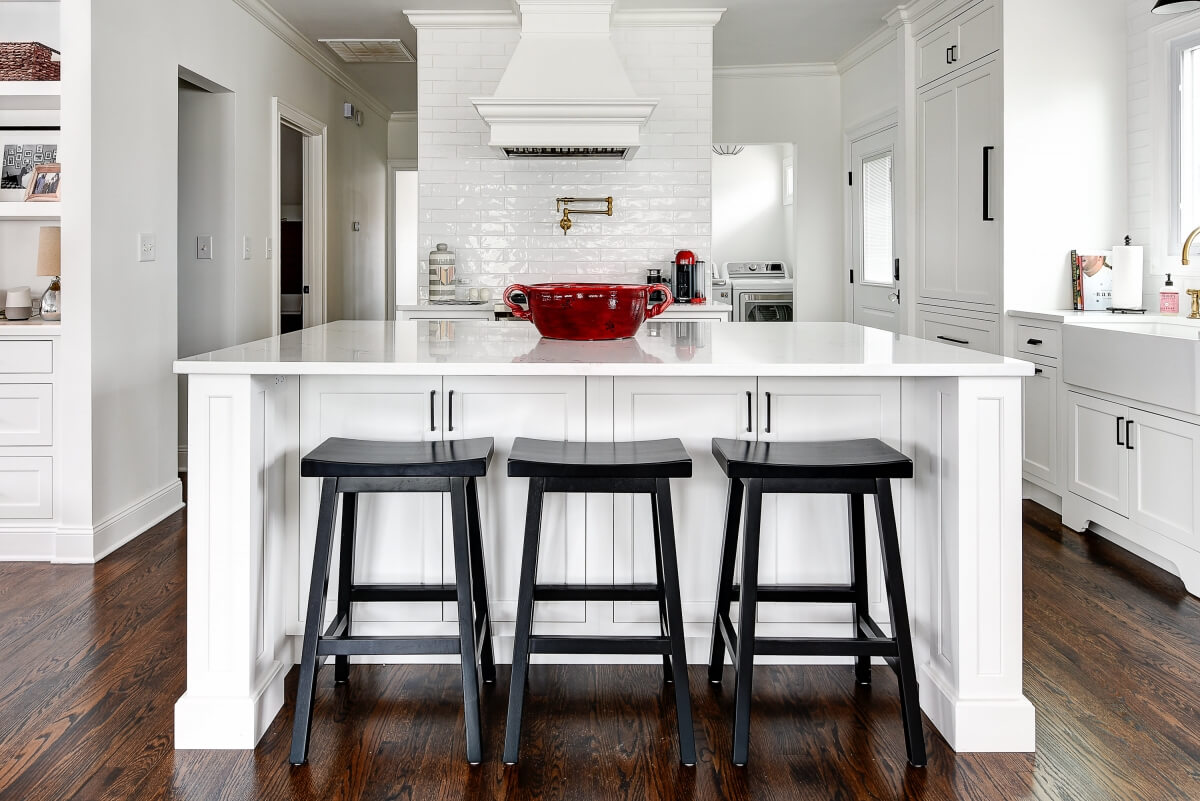 Removing the floor to ceiling cabinetry and replacing it with a simple, yet sophisticated open wall with a simply stunning independent wood hood as the focal point dramatically opens up the space.  "I LOVE the custom wood hood with the large, over-sized molding details!" expressed Erica. Although they removed some cabinet storage when transforming the range wall, Erica helped her clients gain that storage back throughout other areas of the kitchen design.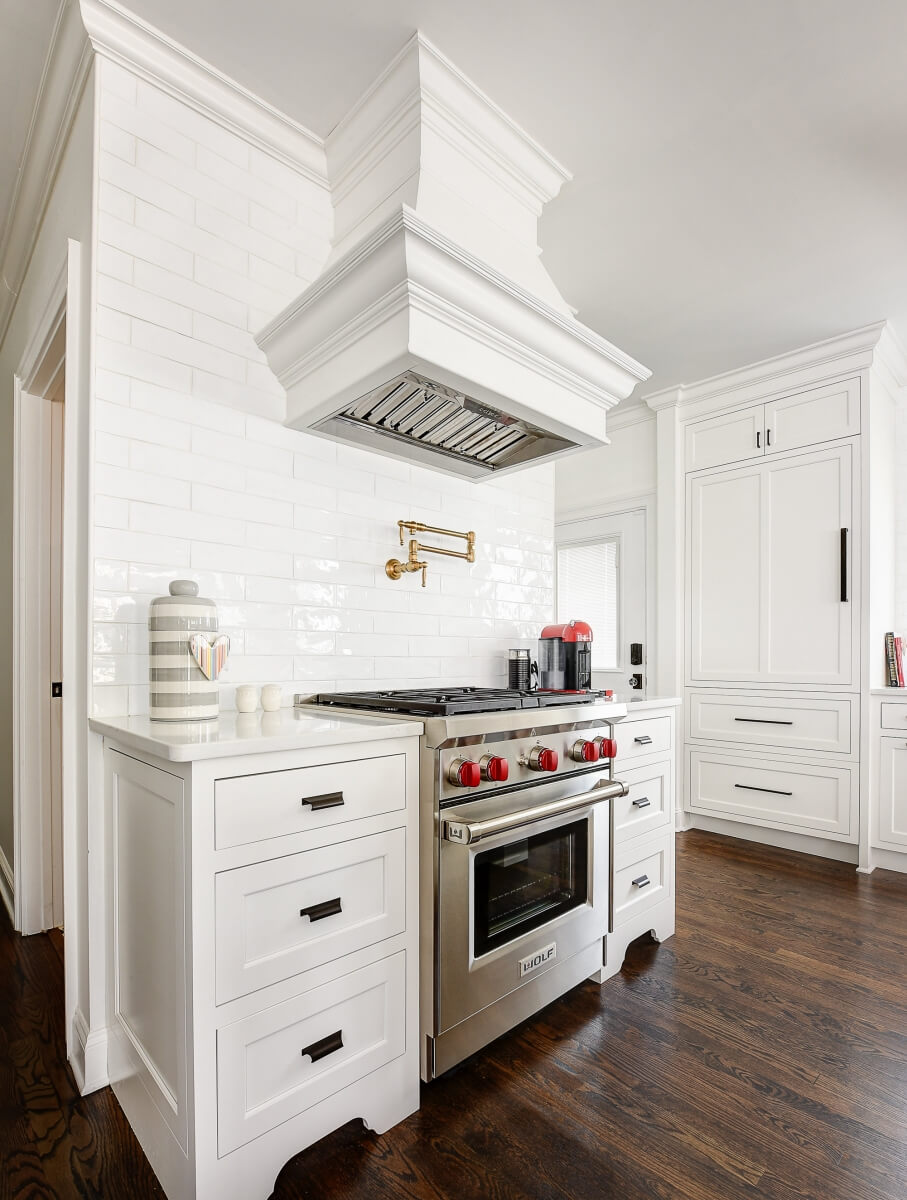 The larger kitchen island offers more usable storage on both sides. While the beverage area uses a wall cabinet that stretches down to the countertop providing more storage and the perfect symmetry with the paneled refrigerator to frame the beautiful kitchen sink view.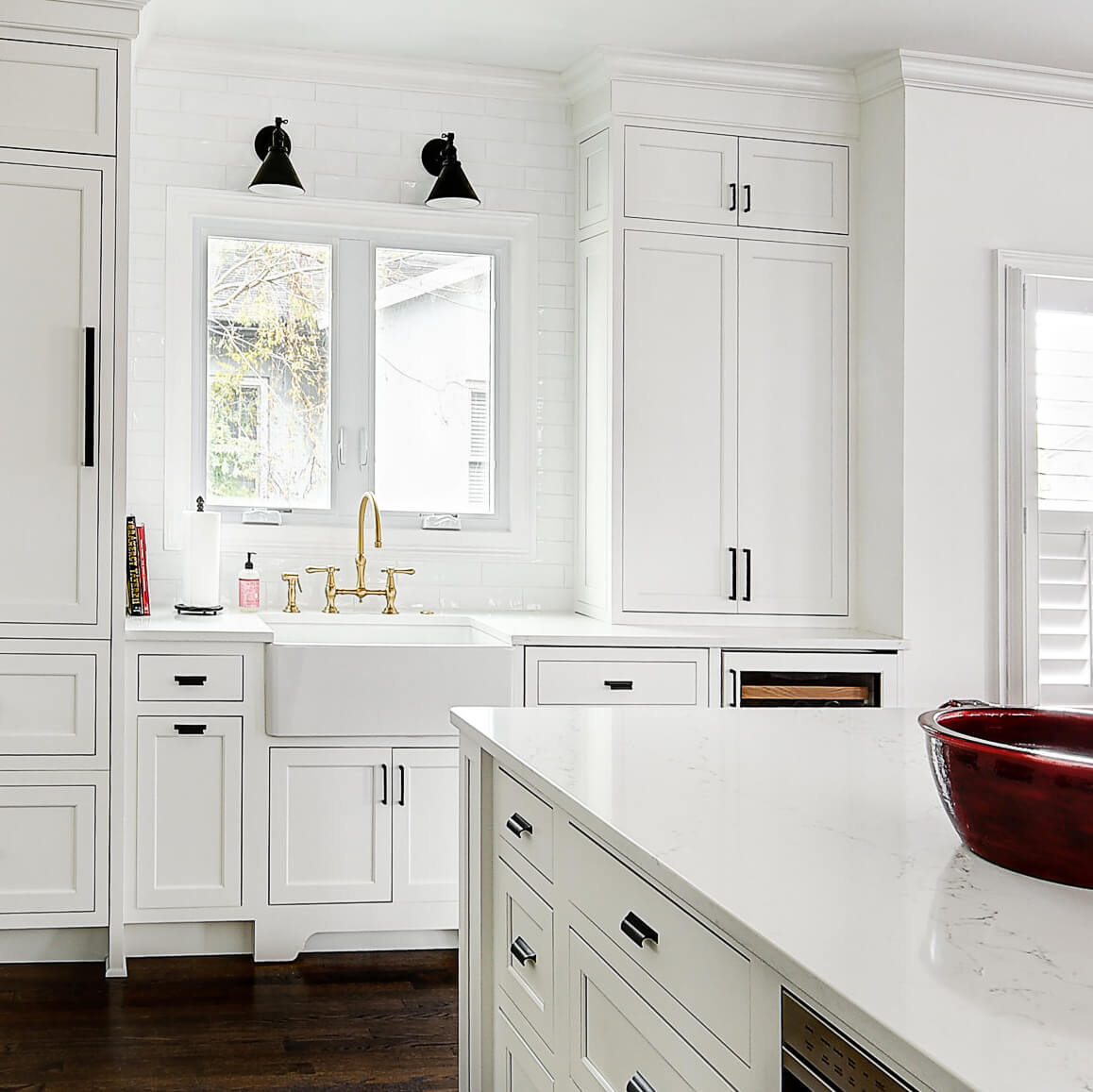 The sconce lighting above each kitchen sink window was also repeated on the entertainment center. The lighting not only adds a decorative element to both areas but also creates better functionality in these frequently used workspaces.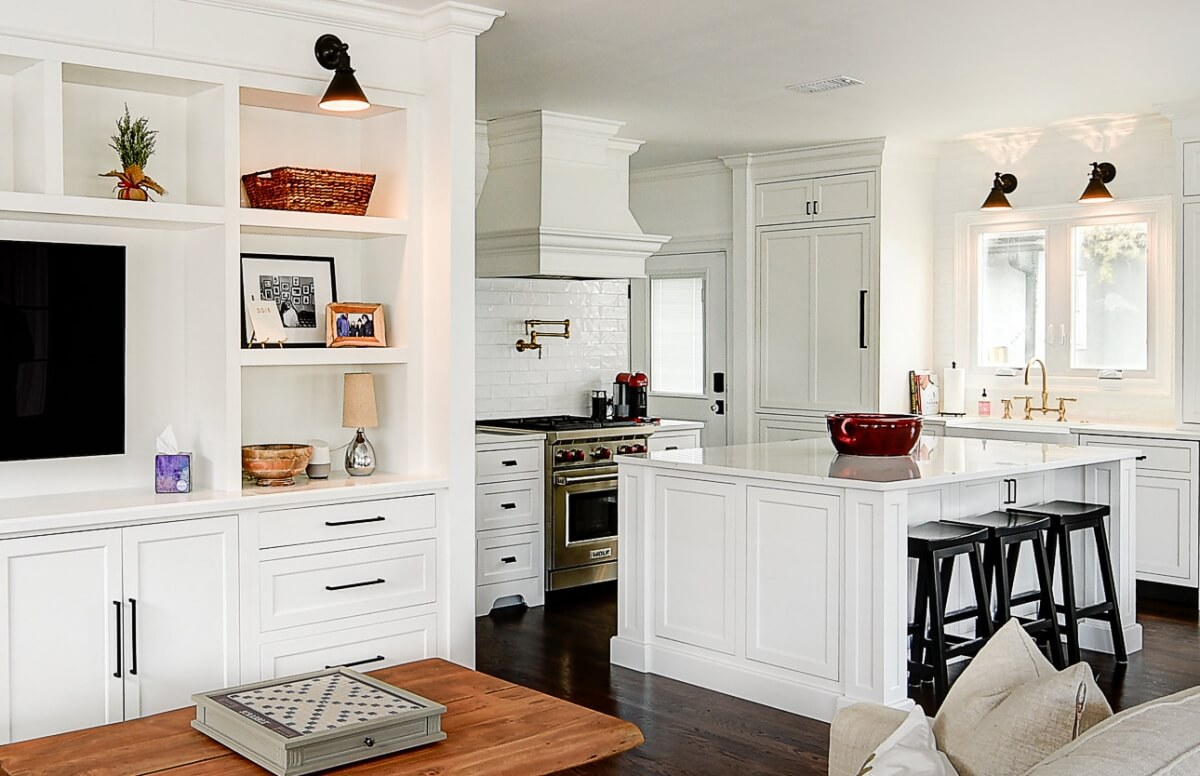 The designer integrated custom cabinet panels with the refrigerator to help create a completely flush look to match the construction style of the inset cabinetry. She decided to disguise a few of the appliances like the fridge and the dishwasher to create a brighter more cohesive space. While letting some appliances still remain visible like the beverage fridge so that guests can easily find and access.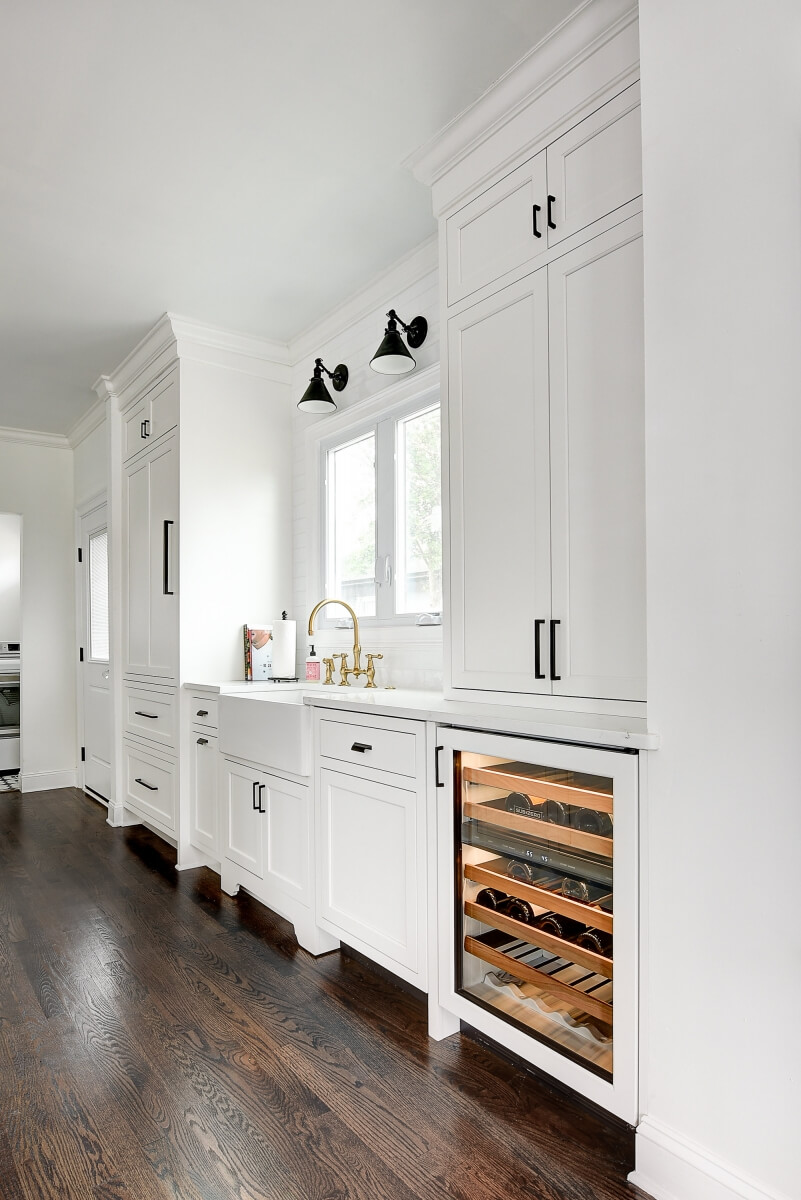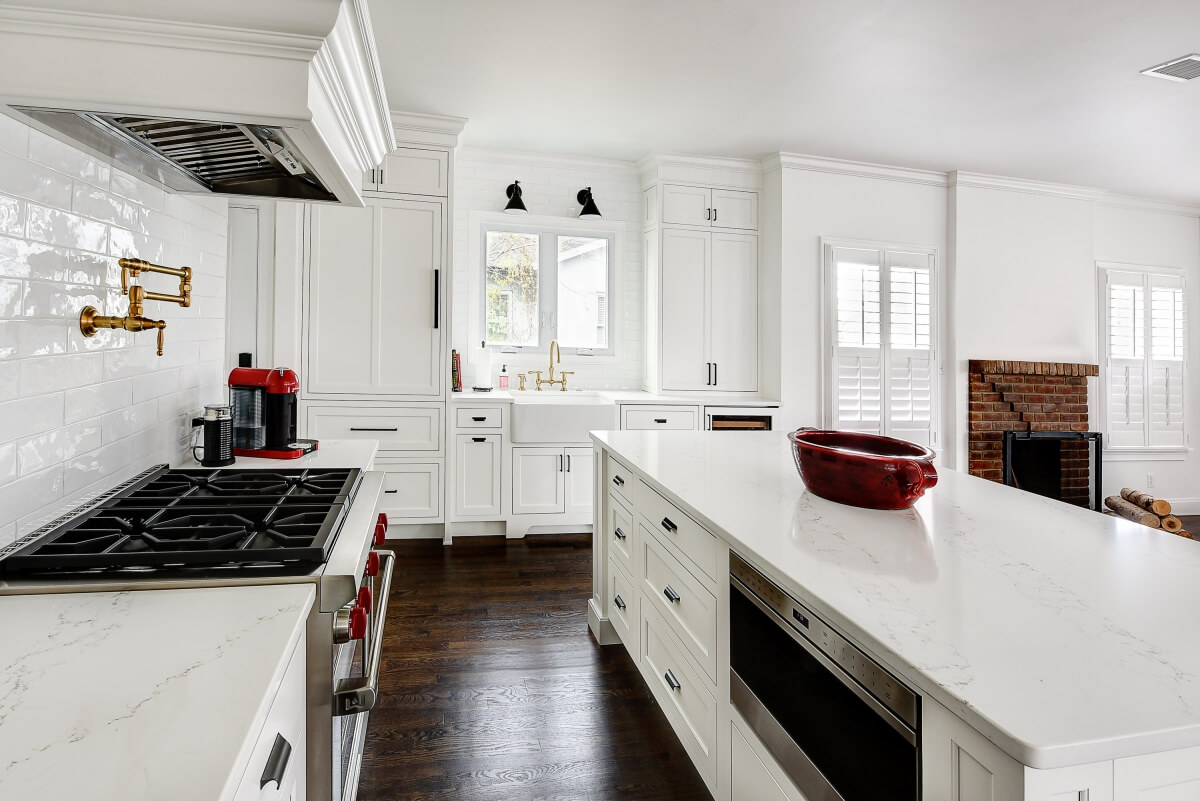 "The space wouldn't be as impactful without the custom built-in entertainment center. It's beautiful and really ties everything together," Explained Erica, "My clients love their new home. It's absolutely gorgeous!"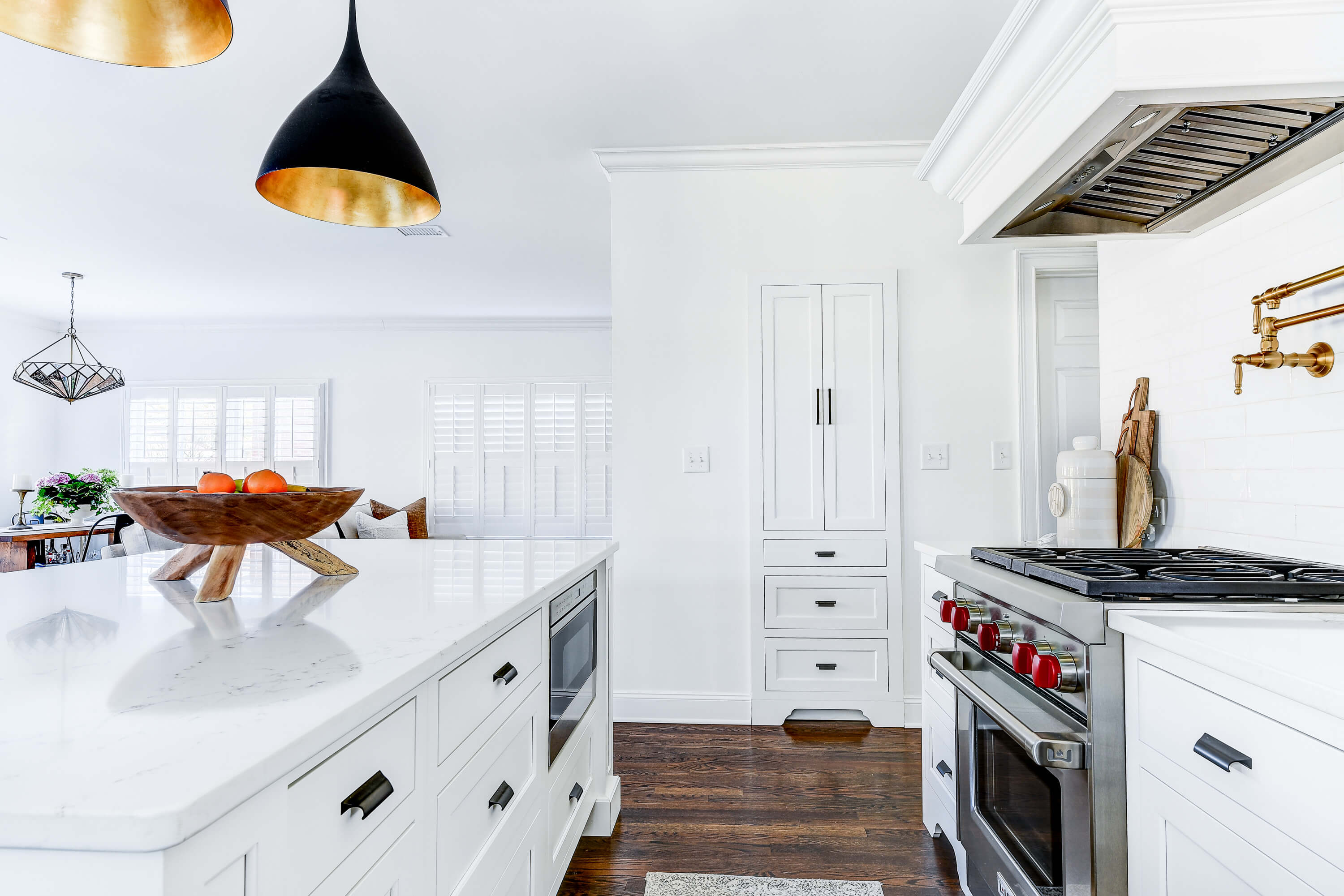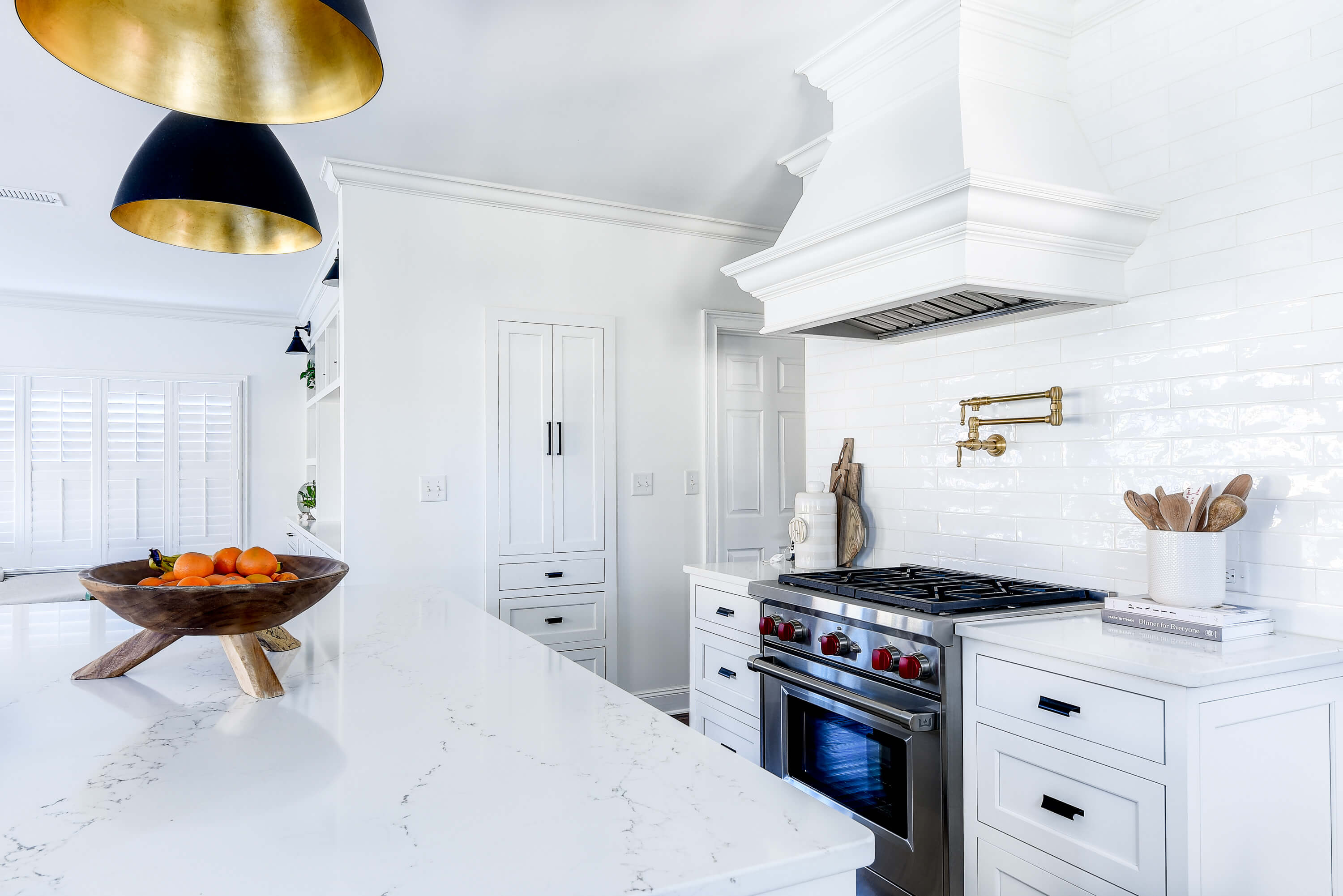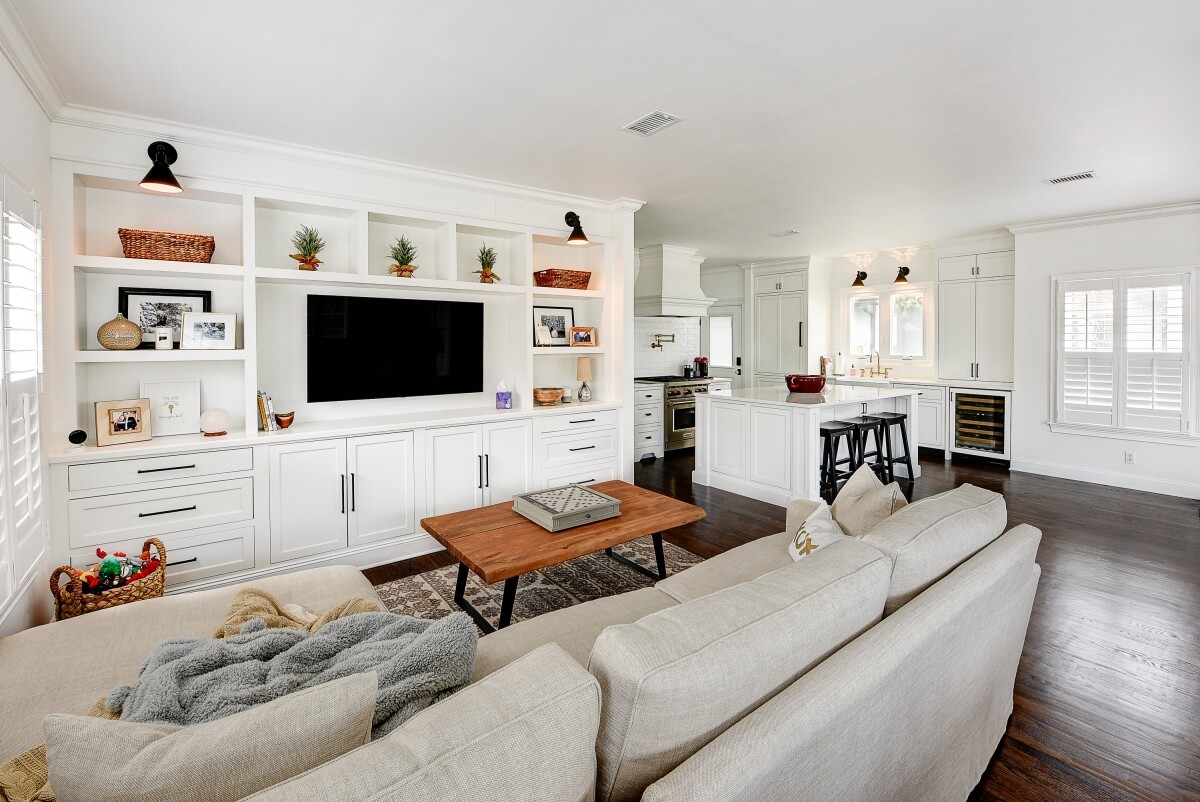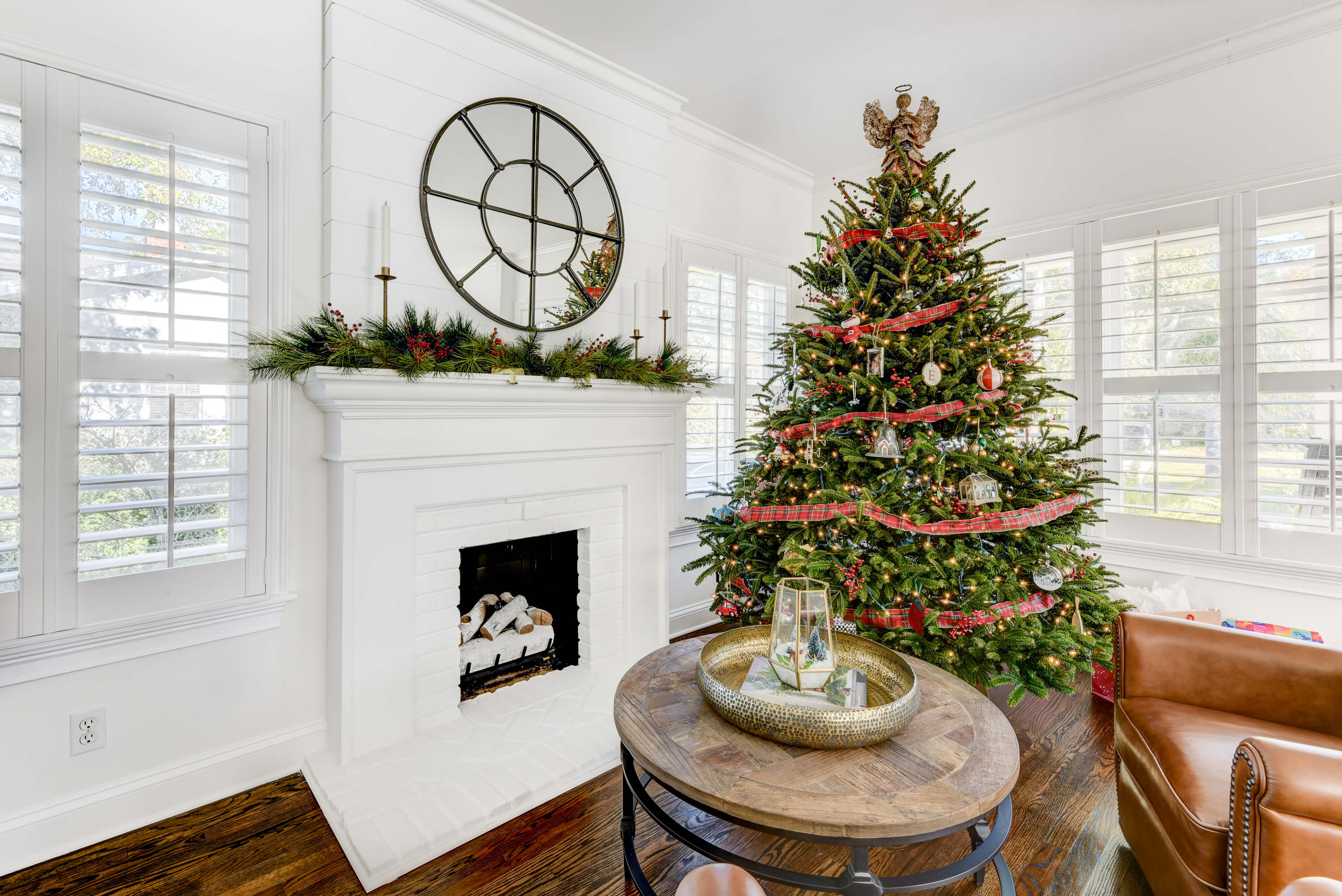 After
The fireplace mantel by Dura Supreme across from the kitchen.