Travel and destinations can be a perfect inspiration for the design of your home interior because a specific destination can conjure up specific feelings.  For my favorite beach destination, I envision serene, calm horizons, walking across untouched beaches with tumbled stones and scattered driftwood, and the relaxing sounds of waves lapping against the shore.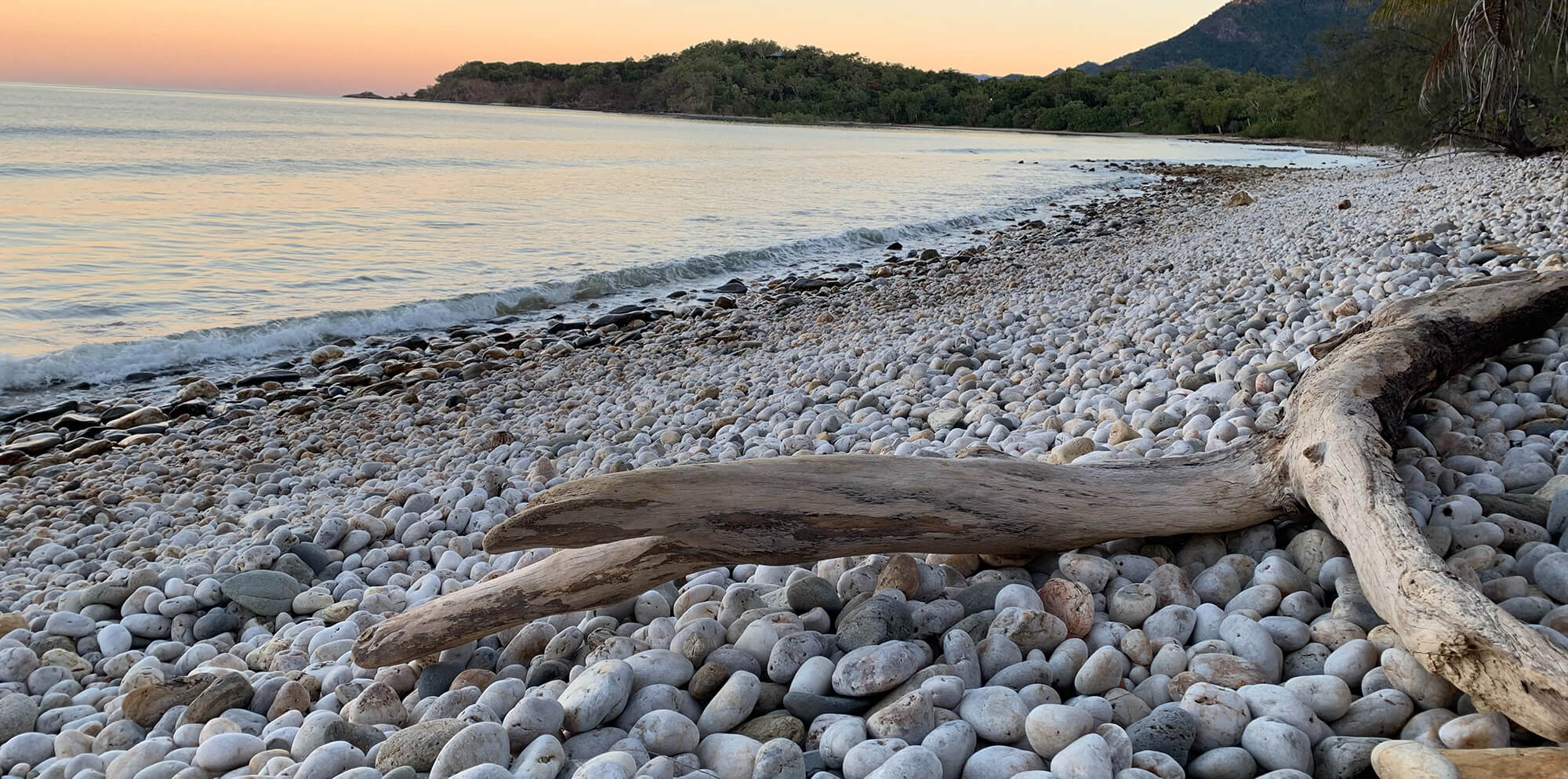 Design elements like weathered wood textures, colors, and shapes can trigger different feelings and memories in different people. When you have a strong connection to an environment that creates positive feelings or memories, that's a perfect design element to incorporate into your home interior and make it part of your daily environment.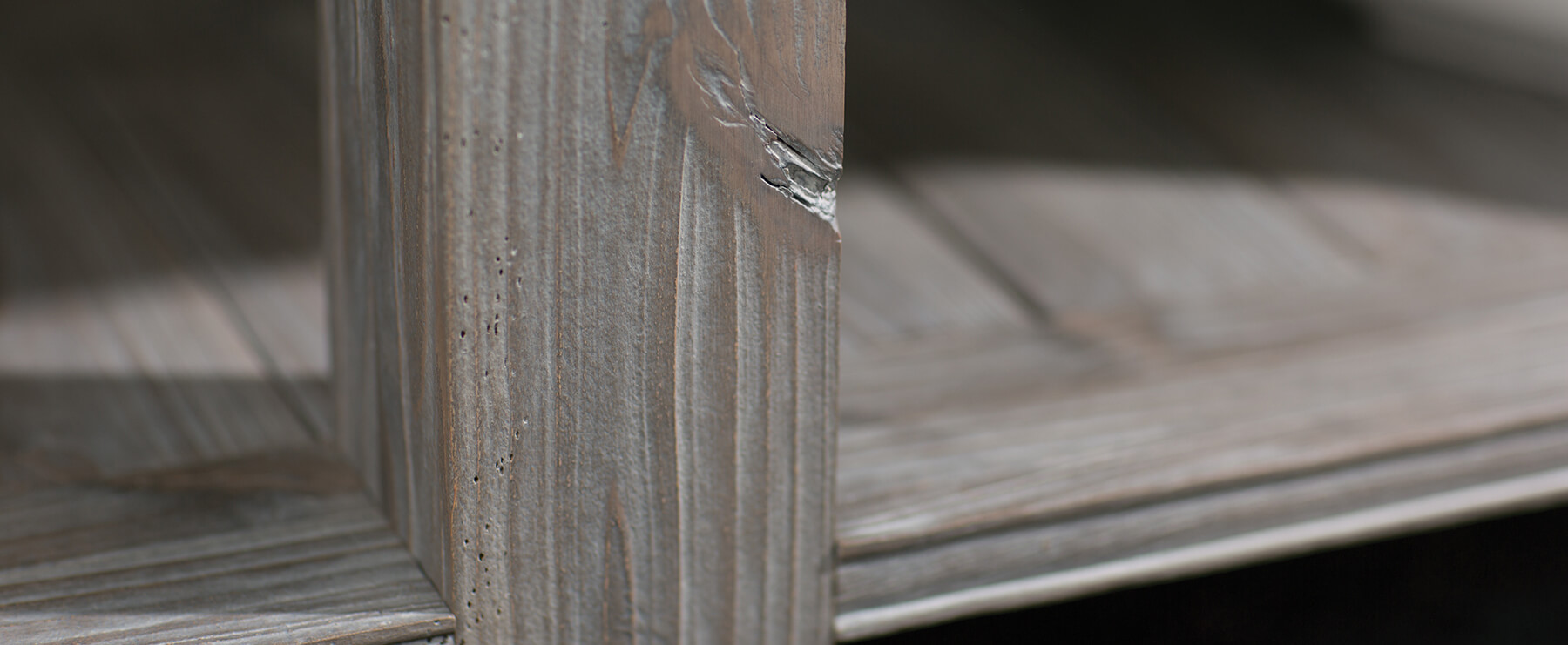 This bathroom design concept ties together cool gray tones and Weathered wood in a way that feels ocean-worn driftwood.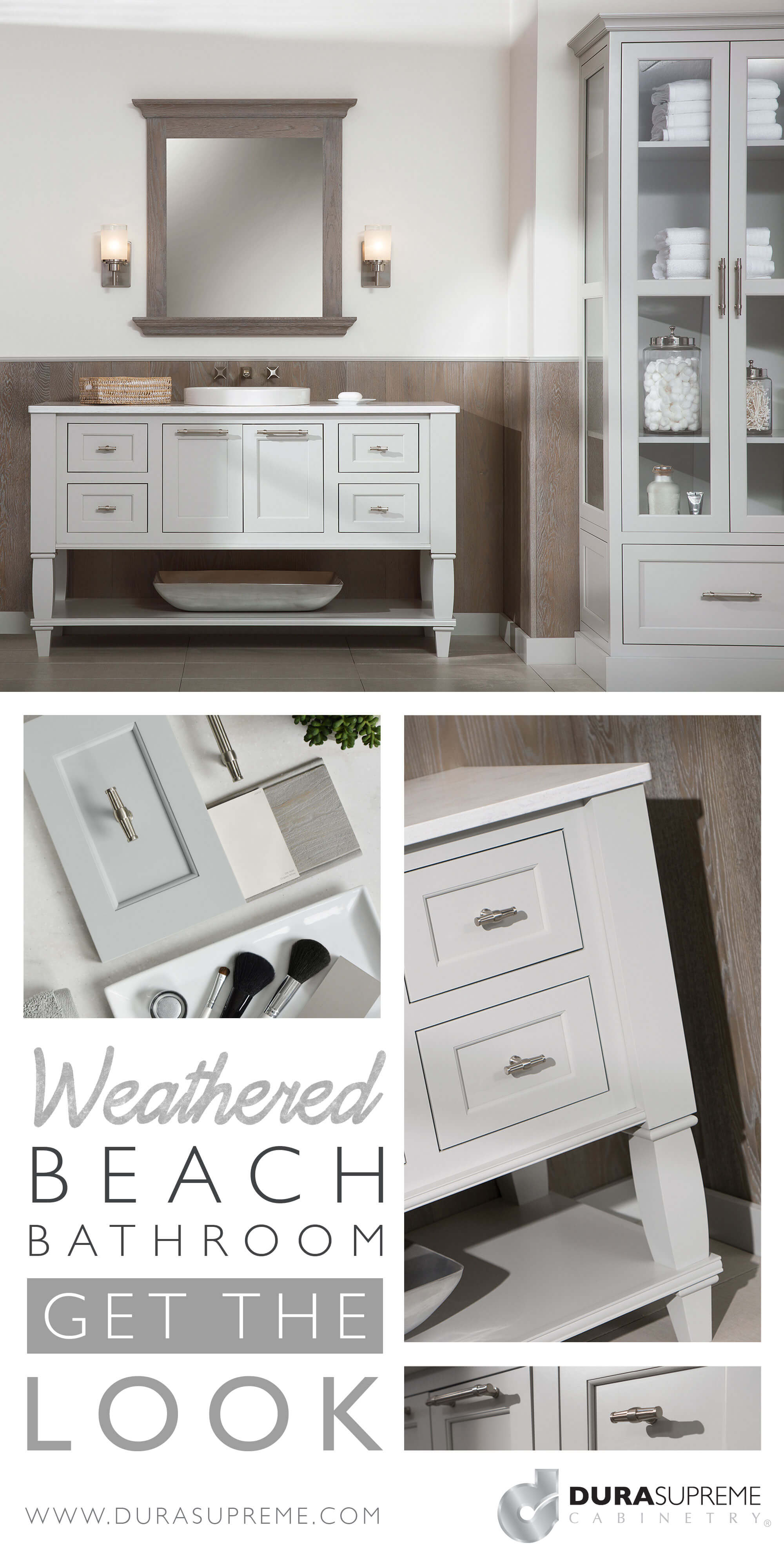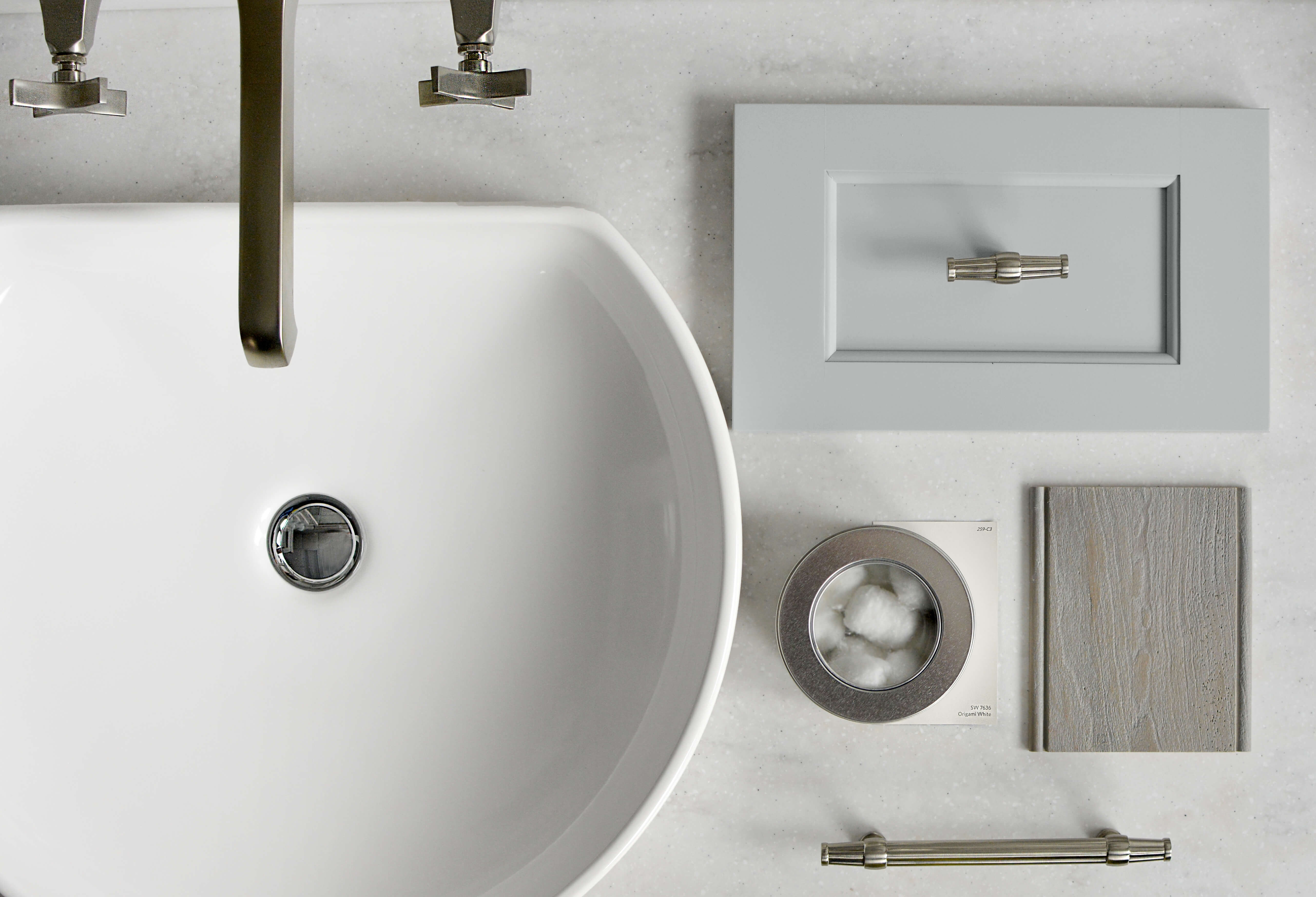 To create this Weathered Beach Style look, combine Dura Supreme's Weathered finish "A" on Red Oak with our "Silver Mist" gray paint, Corian's "Rain Cloud" countertop, and a satin nickel hardware adds an "airy" and "coastal" feeling to this beach style design. For the walls, the designer choose Sherwin-William's "Origami White" paint SW7636. Select Satin Nickel hardware and fixtures with simple transitional styles like this Kohler WaterCove faucet and Top Knob's Luxor Hardware Collection.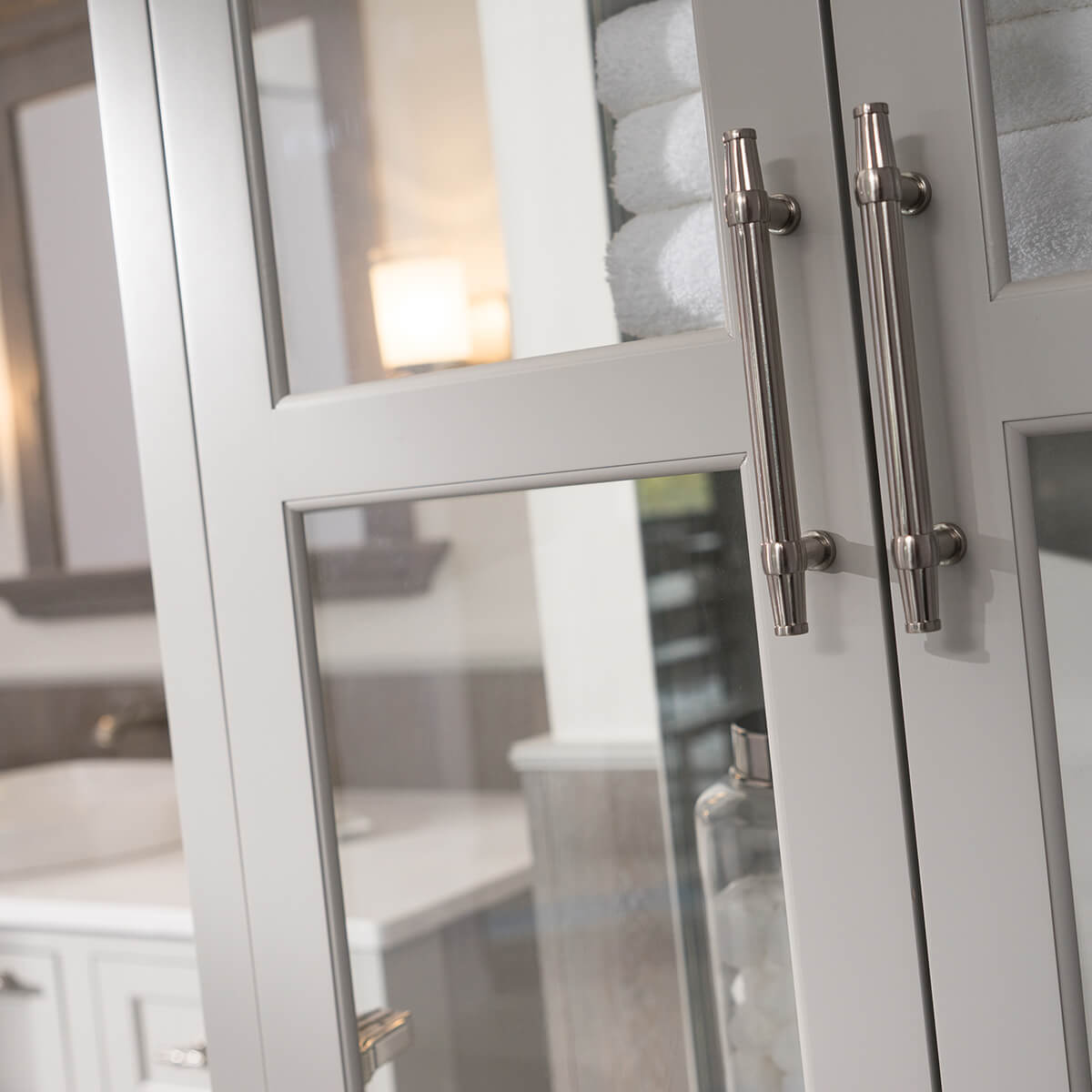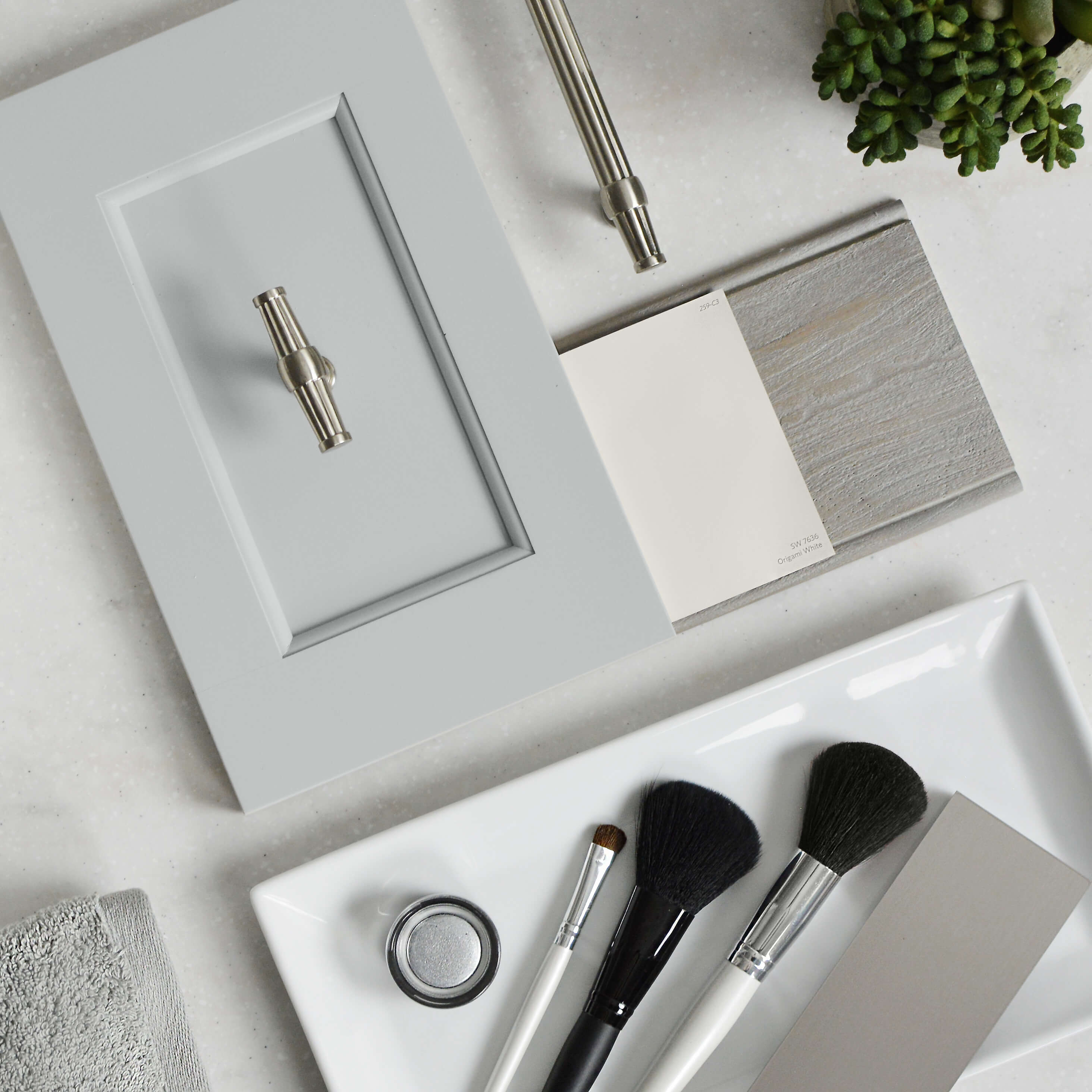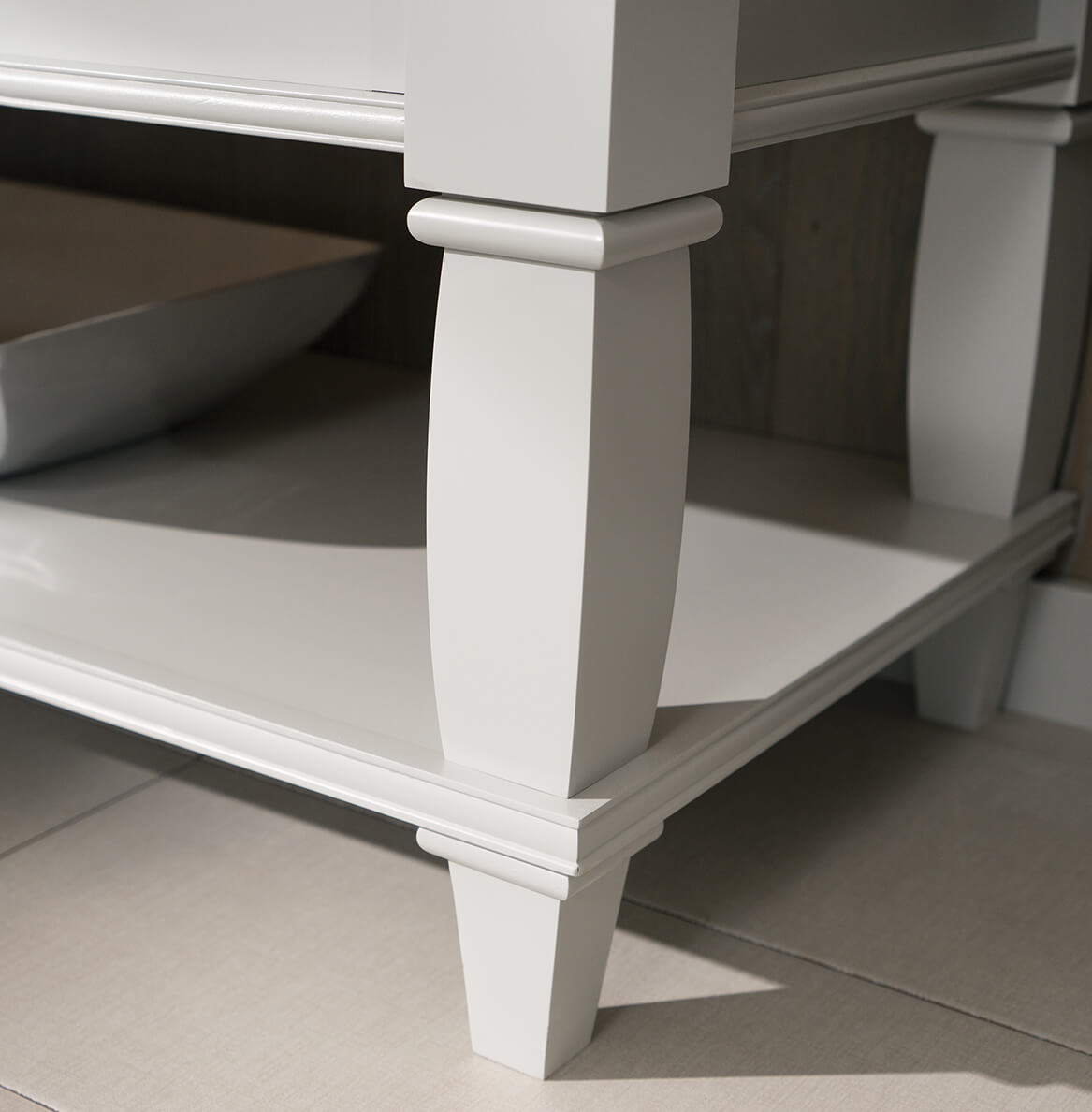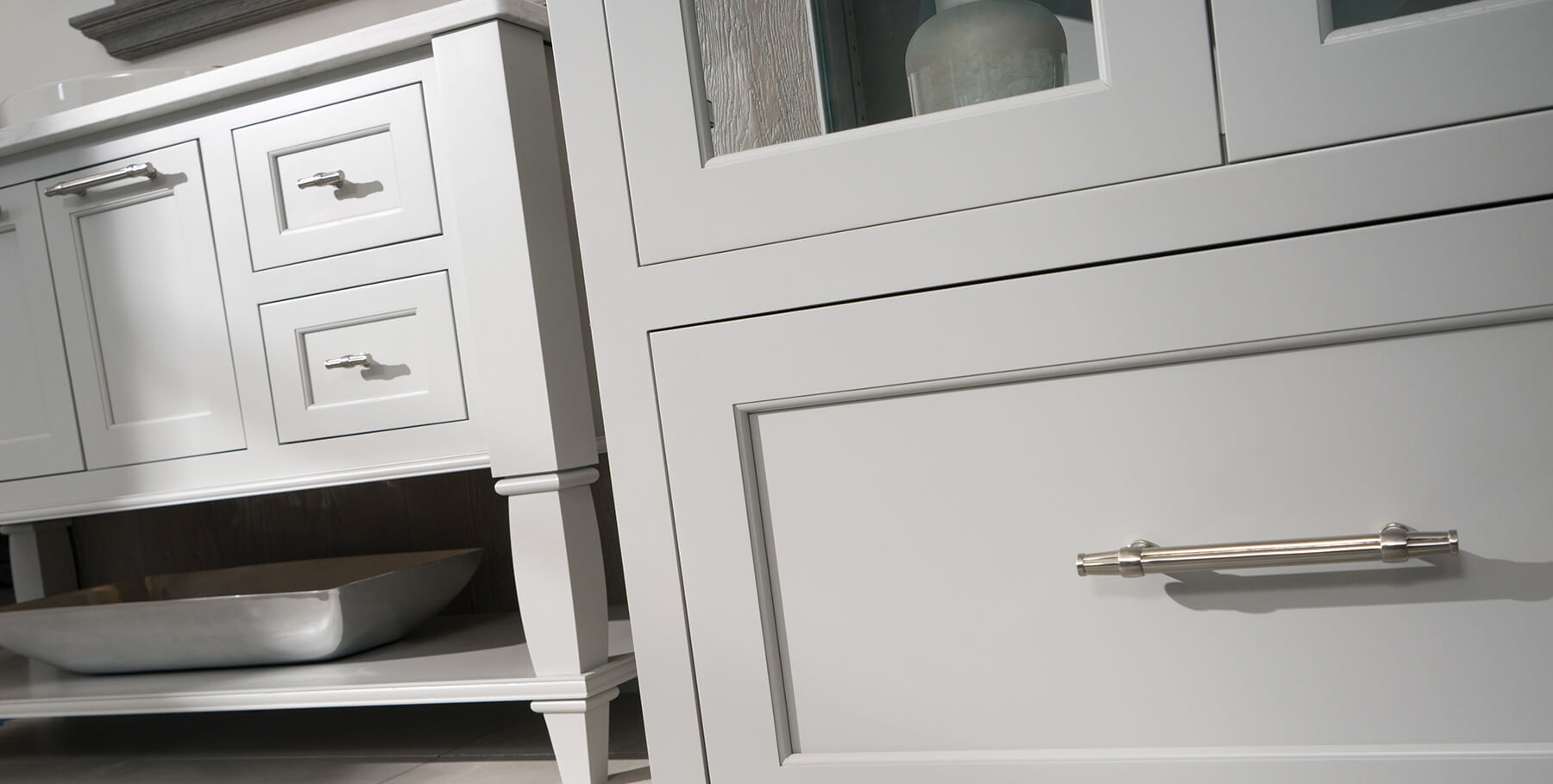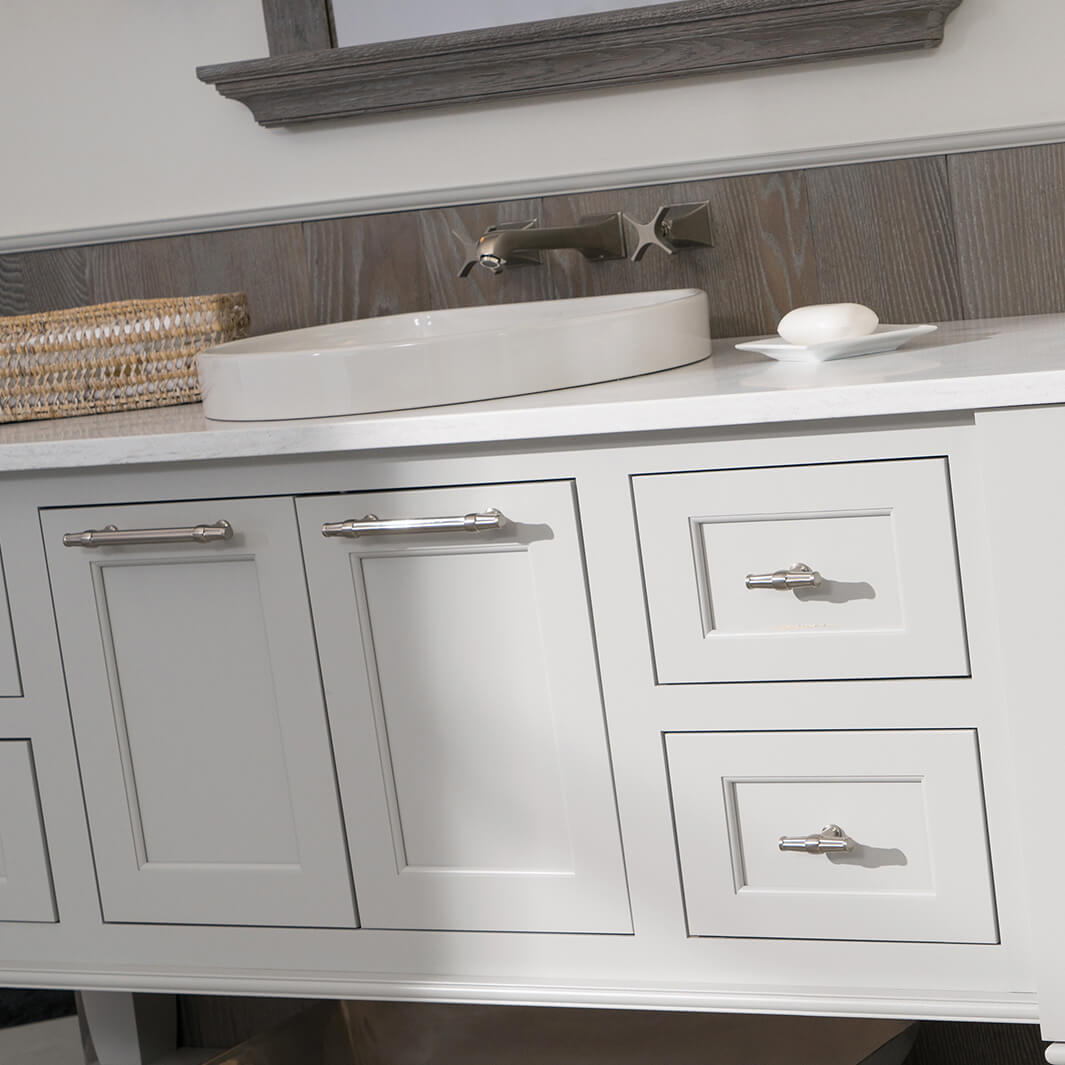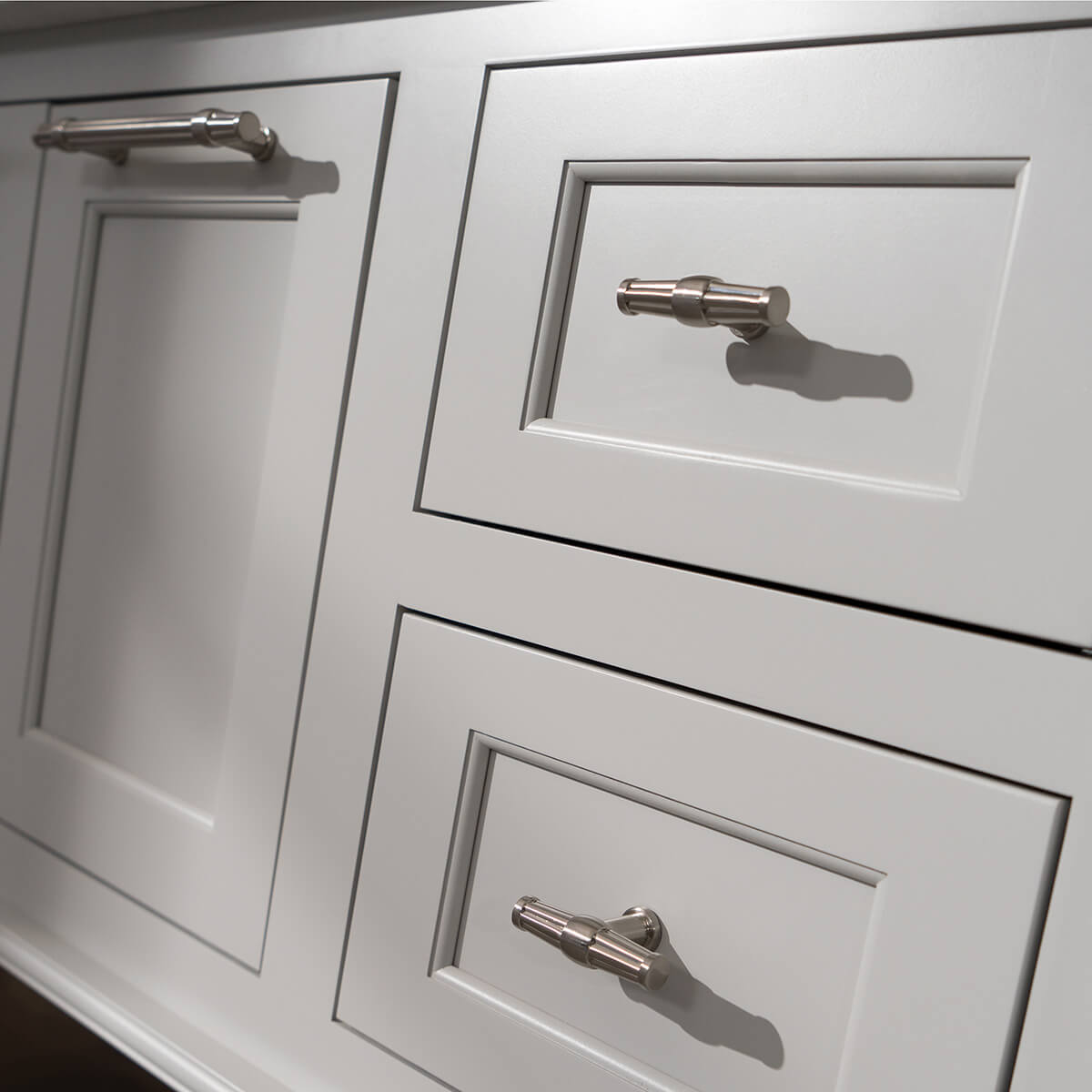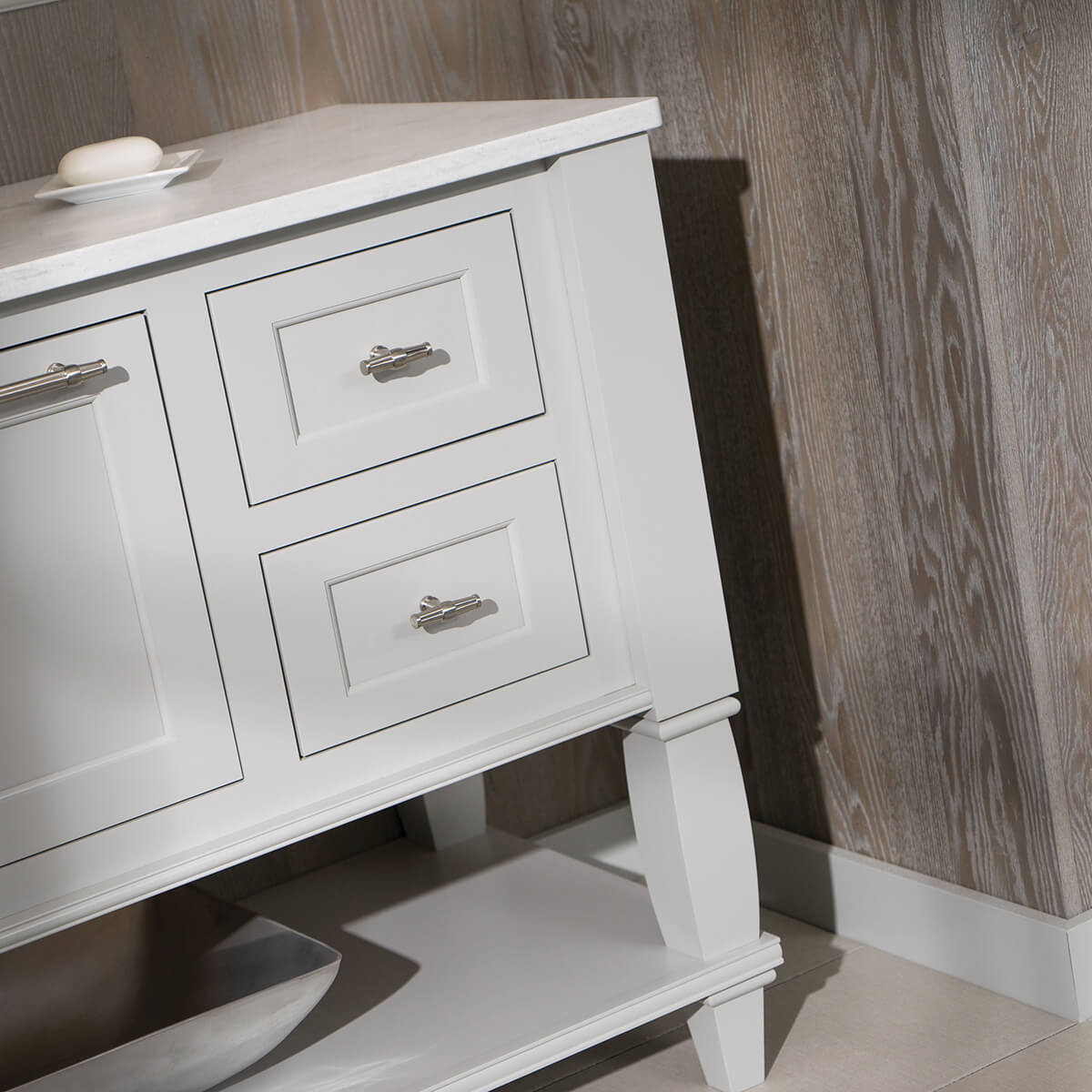 Can you picture this Weathered Beach Style in your bathroom?