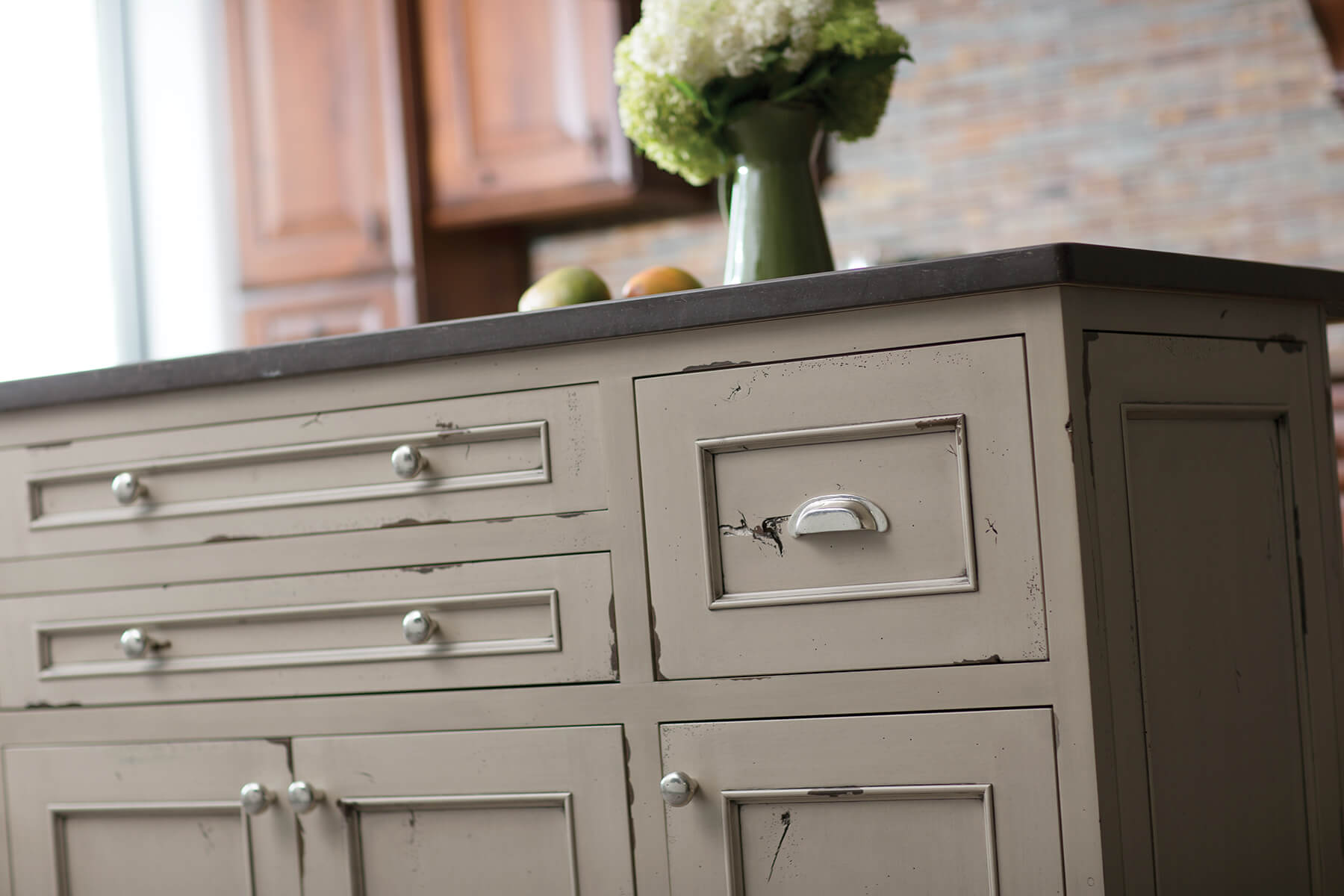 The History of Inset Cabinetry Construction
Inset style cabinetry can be traced back to early construction methods used by artisans that hand-built cabinetry. The door and drawer front would be sized to fit inside (integrated into) the face frame of the cabinet, creating a flush looking appearance to the front of the cabinet. When you look at antique pieces of furniture, you may notice that many of these furniture pieces were built with the inset method of construction.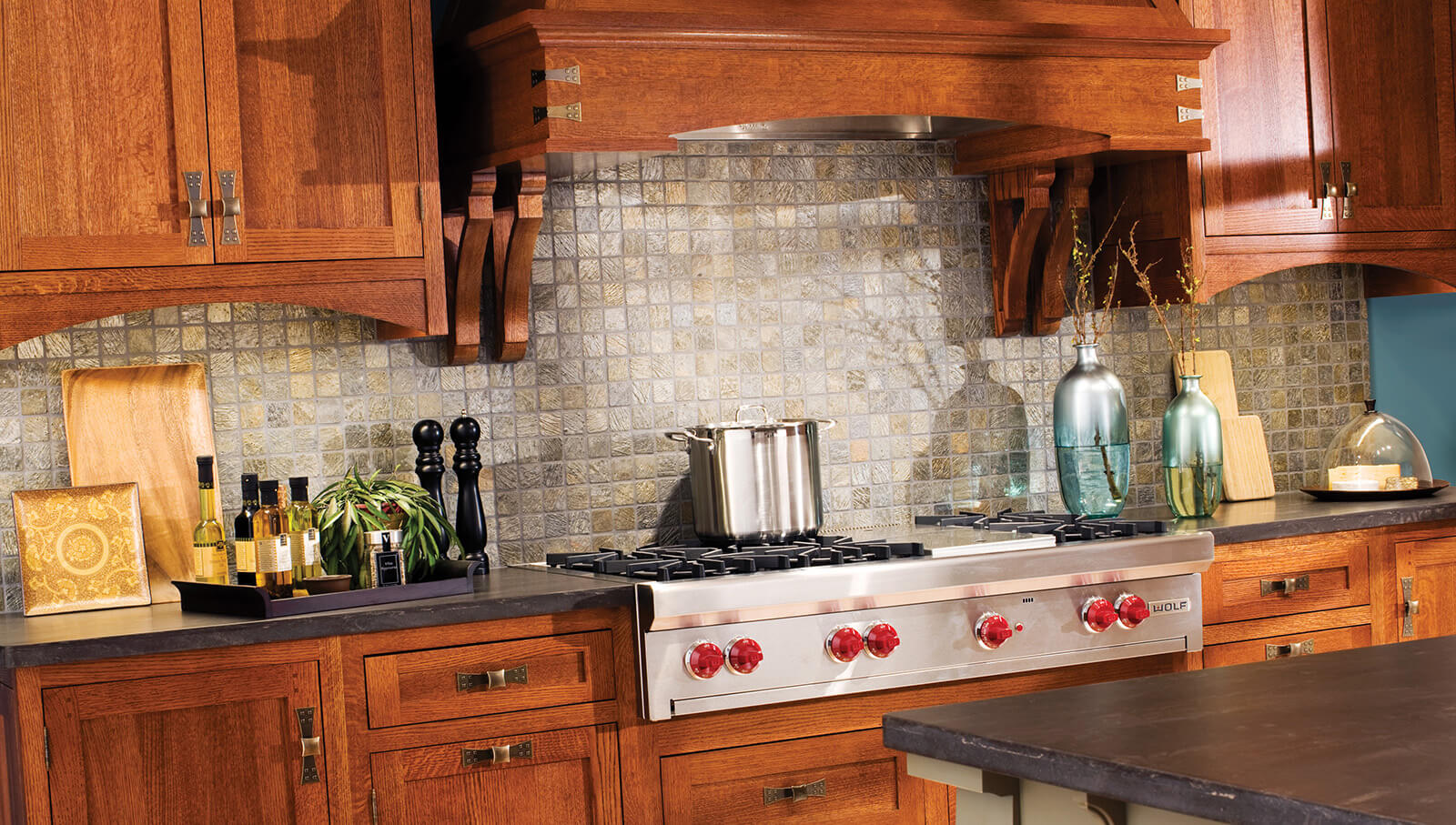 Fast forward to today's cabinet trends, you'll discover that the inset method of construction is still a strong preference among many homeowners seeking to build or remodel their kitchens.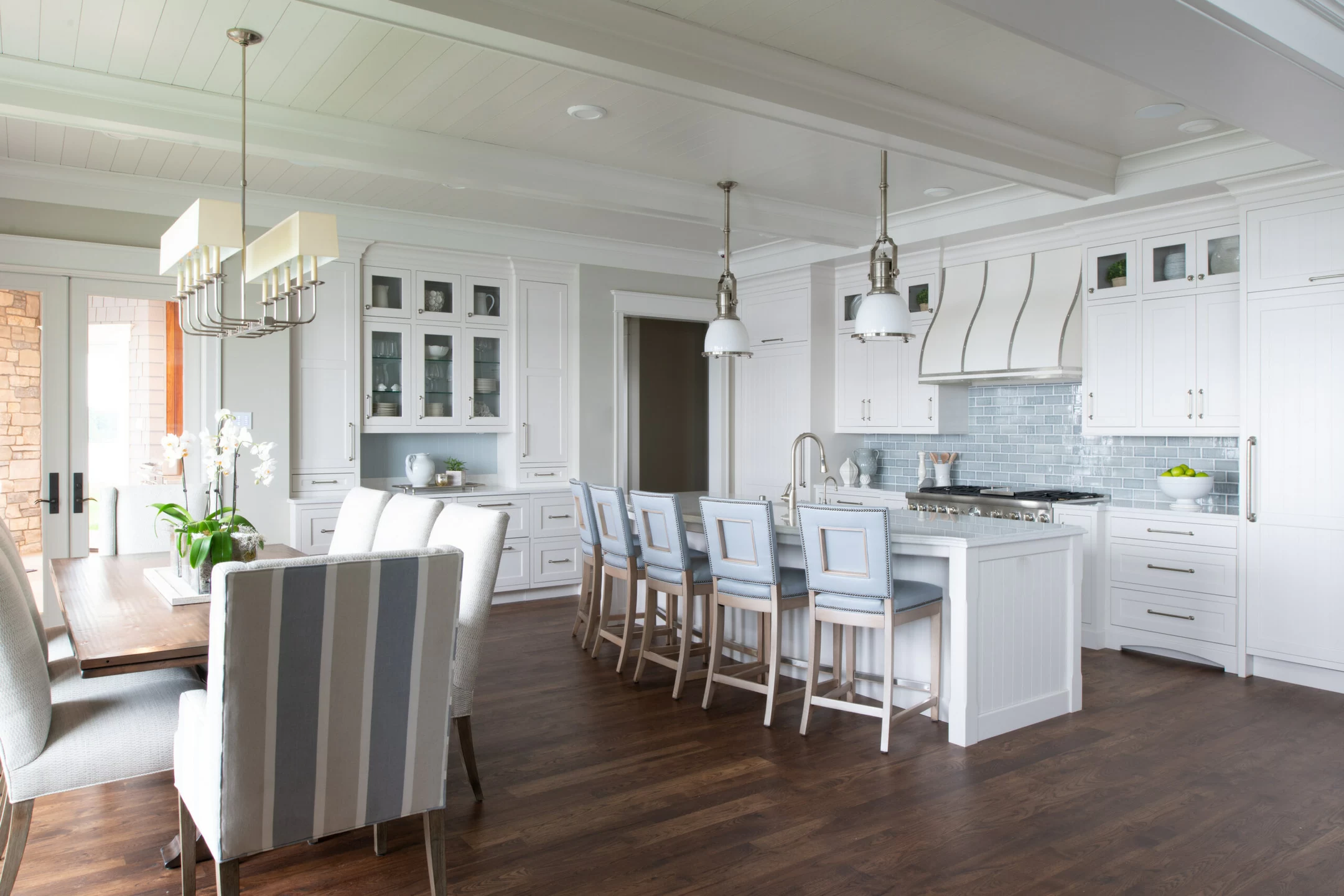 Dura Supreme Cabinetry's inset door is installed flush (integrated) within the face frame opening, leaving the entire 1 ½" face frame exposed. The inside edge of a standard face frame is typically squared or has a slight eased edge, with Dura Supreme you have two face frame options to selects: Flush or Beaded. The Flush (non-beaded) face frame is a square face frame profile that creates a lovely clean, modern look to the inset style. The Beaded option adds a bead detail around the face frame profile that creates an additional design element to the cabinetry and leans towards a more traditional inset style.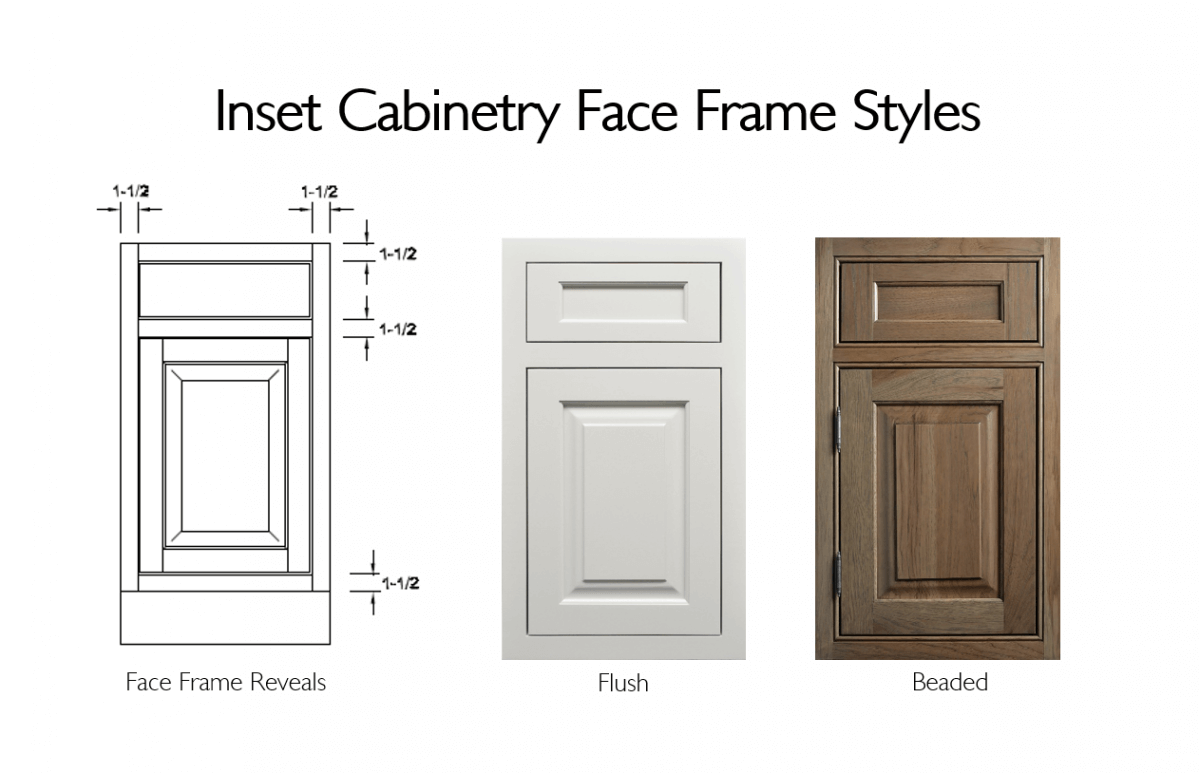 Other styling options that inset cabinetry has to offer is the hinge style: concealed or barrel. A concealed hinge, which is installed on the inside of the cabinet and is hidden or "concealed" from view when the cabinet door is closed. The barrel hinge is a decorative hinge that is visible even when the cabinet door is shut and is available in several finishes: Flat Black, Sterling Nickel, Verona Bronze, Wrought Iron or Polished Chrome.