The Dura Supreme Difference
Custom

Cabinetry with a

Factory Finish
There's simply no way to match the quality of true custom cabinetry — cabinetry designed and handcrafted uniquely for your home. When that level of care and detail is combined with a state-of-the-art factory finish, it creates cabinetry that has set Dura Supreme apart for more than 60 years.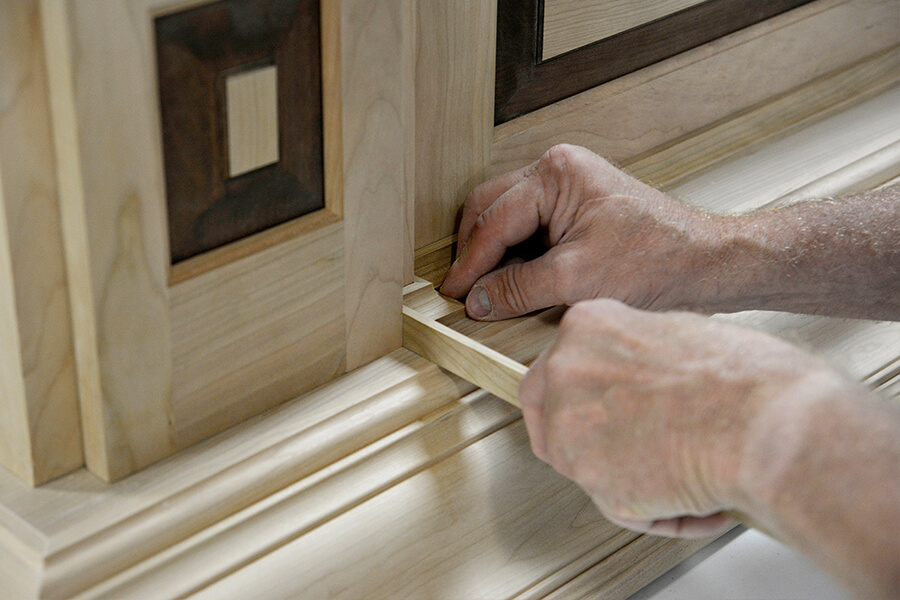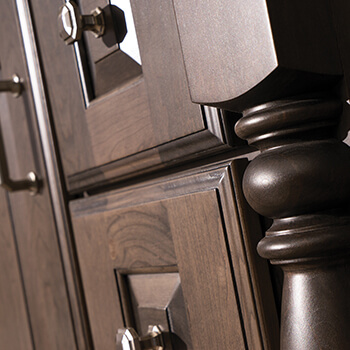 Designed Just For You
Custom

Cabinetry

As it is literally defined, custom means "made especially for individual customers; dealing in things so made, or doing work to order." This ultimately means your new custom cabinetry is designed and built to suit your specific space and your specific needs. We don't start building your new cabinetry until your kitchen is fully designed and your order is placed. Every piece and every component is designed and crafted just for you, built to provide the look and function you need. 

The process starts with the raw materials, all of which are processed in-house, giving us greater control over their quality and supply. We also manufacture our own wood doors, allowing us to select and control the quality, character, and color of the wood. This gives us the ability to pre-finish solid wood center panels before the doors are even assembled, preventing raw wood from being exposed as the wood expands and contracts with normal seasonal changes in humidity. Most cabinet manufacturers purchase doors from outside vendors so they're unable to pre-finish them.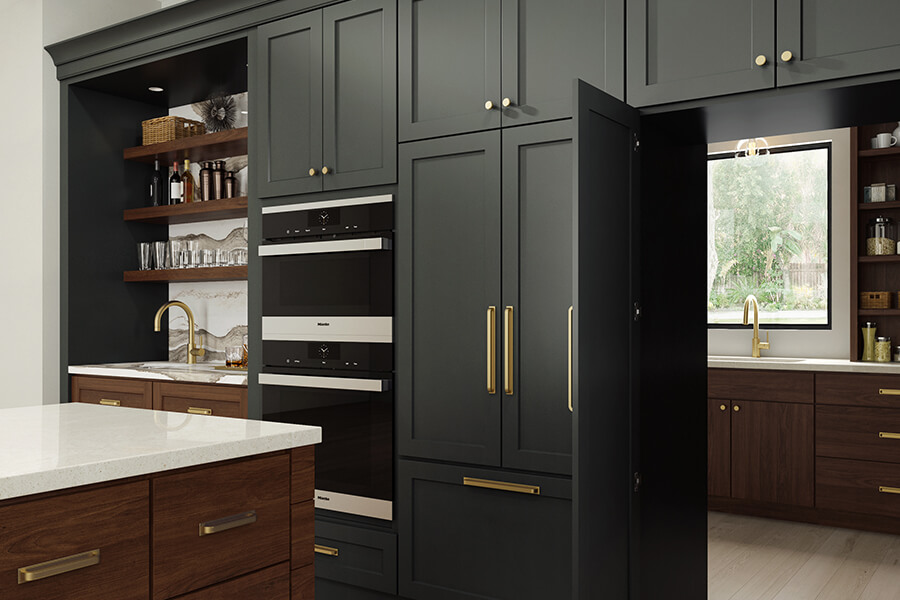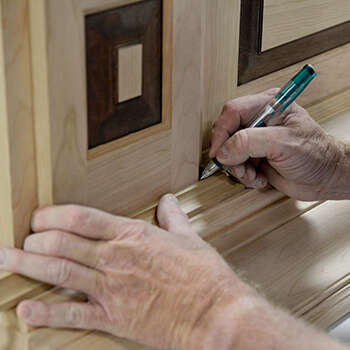 Our craftsmen then build each piece one by one, utilizing a rare combination of high-tech machinery and time-honored craftsmanship. Our cabinets can be built to 1/16 of an inch in width, height, and depth to perfectly suit the unique needs of your space. But why stop there? The actual configuration of your new cabinets is also very customizable.
When our experience, technology, and range of capabilities come together, we are capable of crafting world-class cabinetry for any and every space.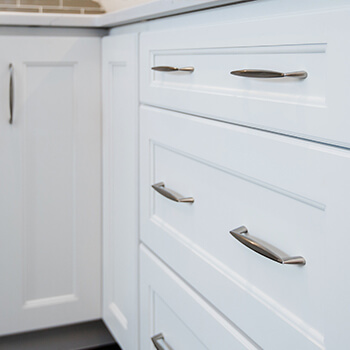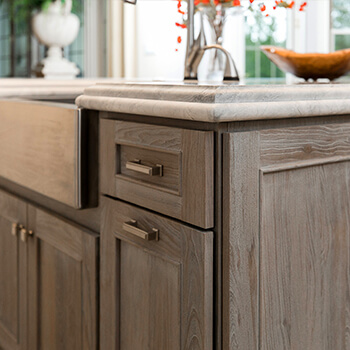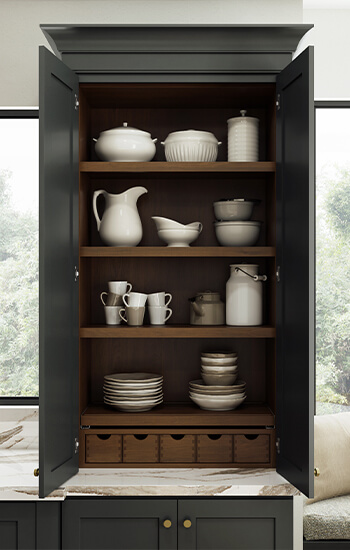 Ultra-Smooth, Ultra-Durable
Why

A

Factory

Finish

Our factory finish has durability, long-lasting beauty, and resilience unmatched by independent cabinetry shops that do not have the resources and state-of-the-art finishing technology.

At Dura Supreme, our factory finish entails an intricate 15-step process, beginning with machine-sanding and hand-sanding of each component.  Center panels of doors are pre-finished before the door is assembled.  A two-step oven-curing ensures optimal hardness and durability.  Our controlled clean-room finish area ensures optimal humidity, temperature, and a dust-free environment for a smooth, luxurious, and durable finish.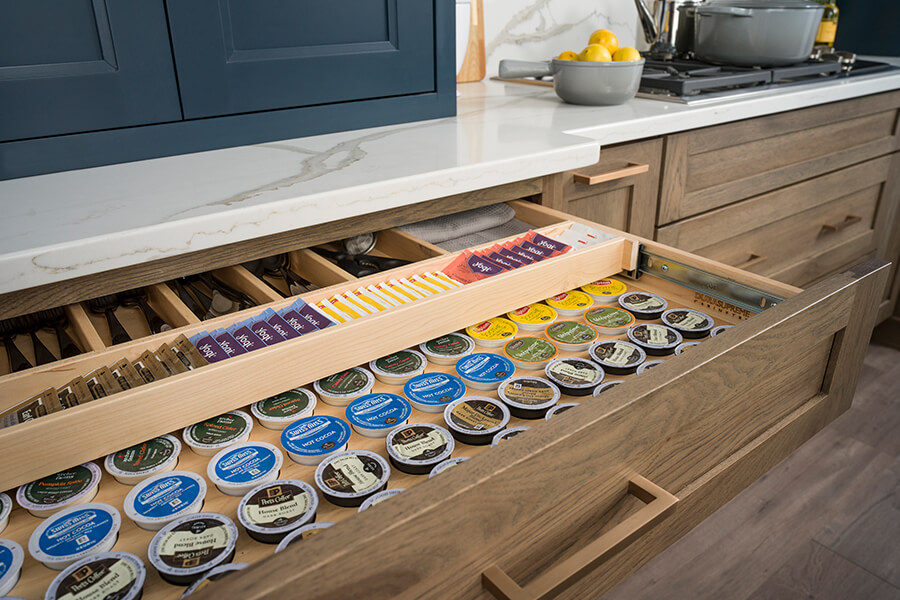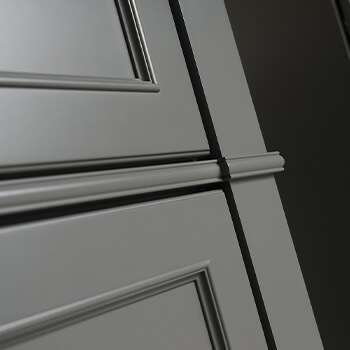 We use a catalyzed conversion varnish that is both exceptionally tough and velvety smooth to achieve a combination of luster and durability. While we do utilize state-of-the-art technology throughout our facility, every component of cabinetry still receives hand-sanding with a craftsman's finish and an artisan's touch at every turn. Ours is a controlled environment, giving us the final say in all aspects of your new cabinetry.
For strength and durability designed to last generations, choose cabinetry that's simply supreme.