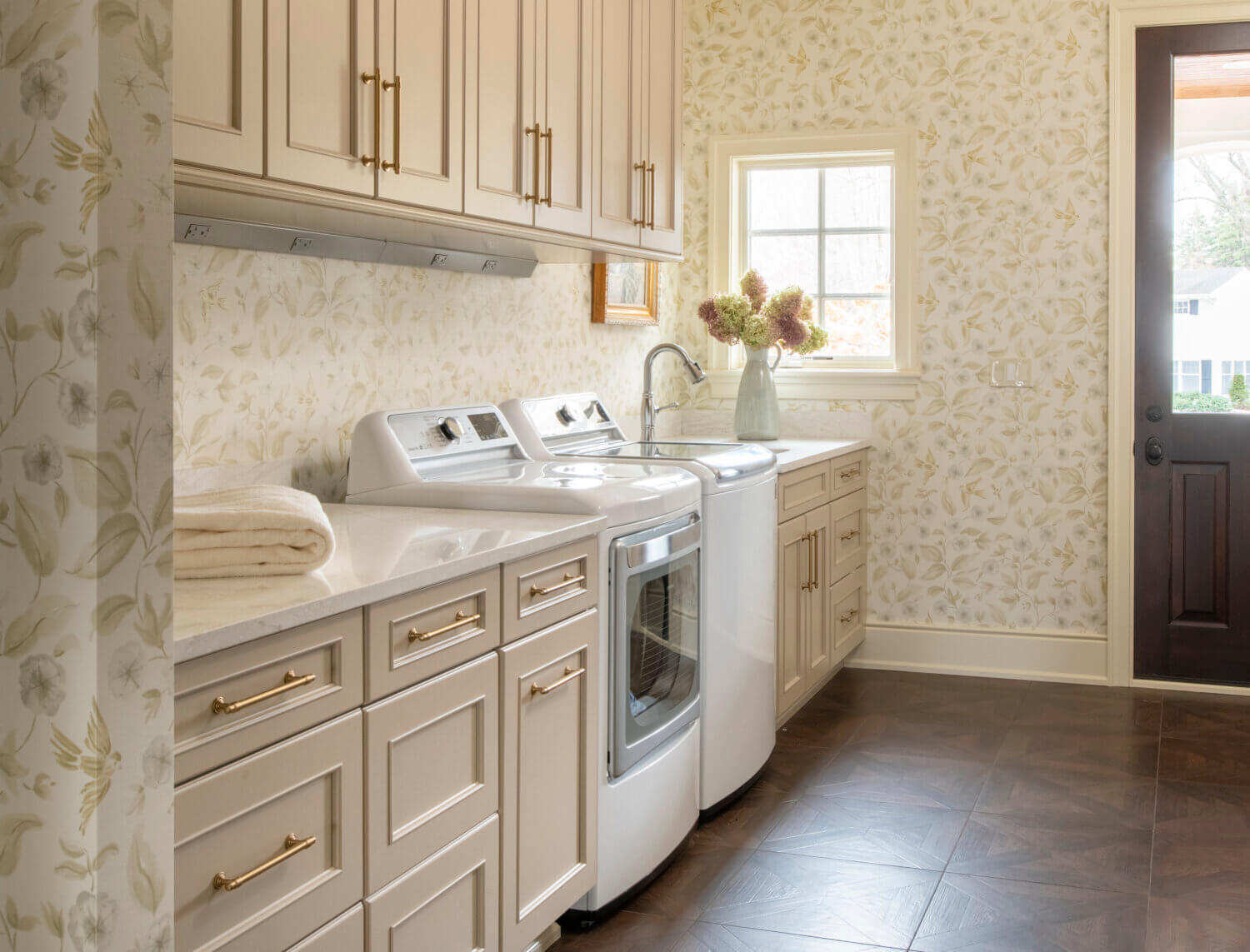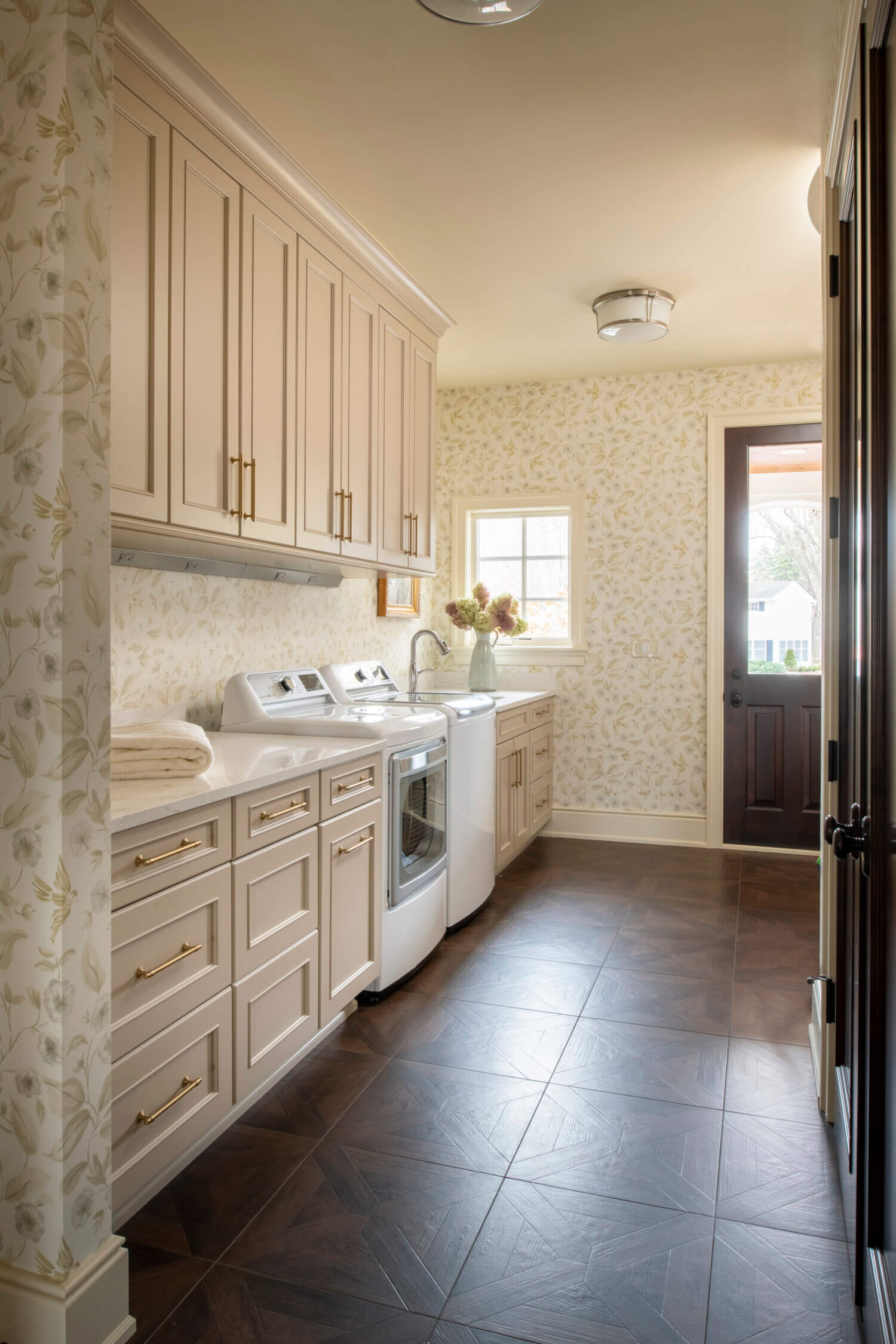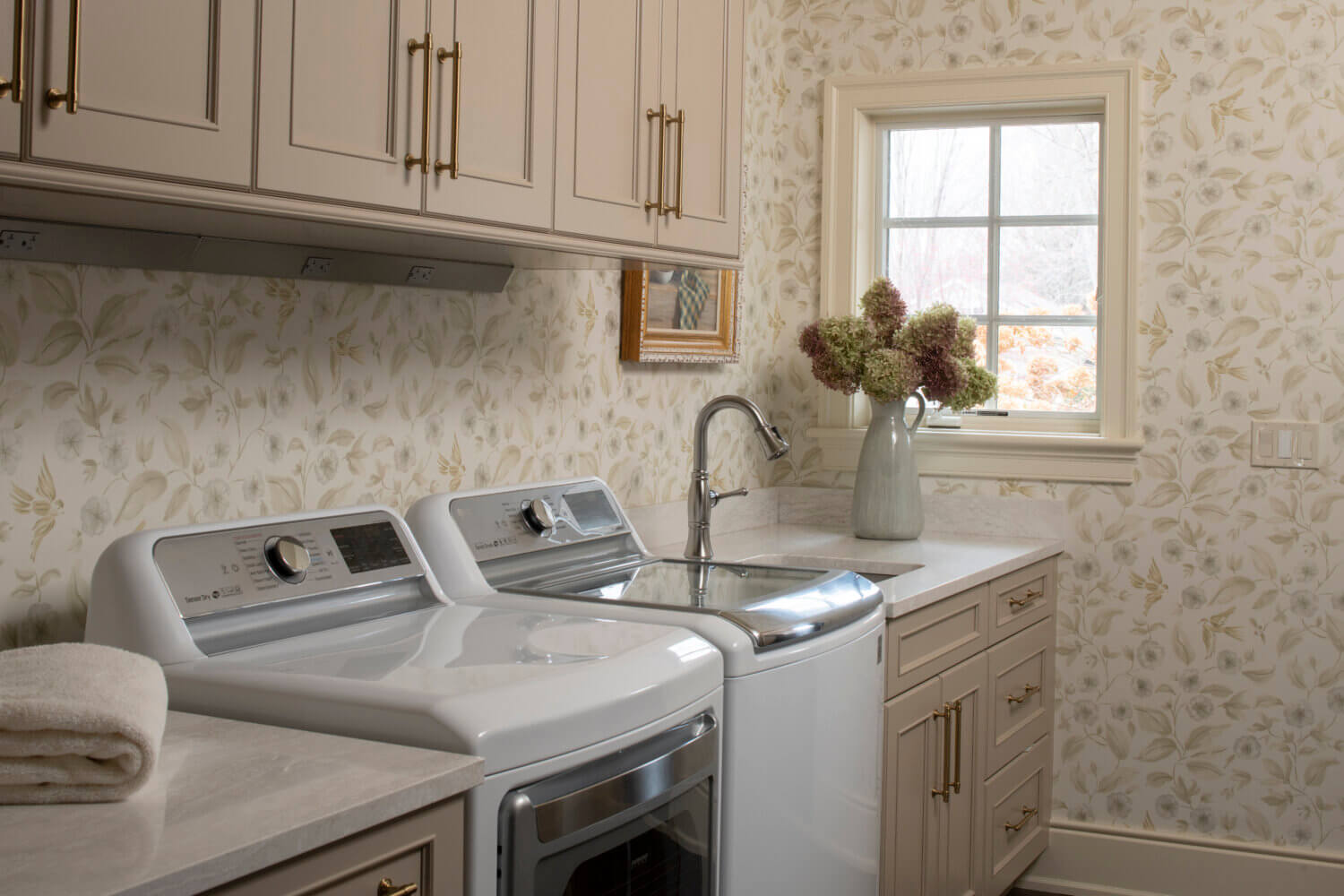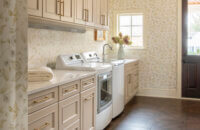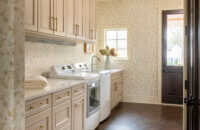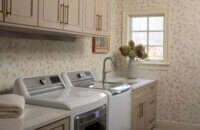 An Elegant Off-White Painted Laundry Room in Minnesota
Laundry Room Design by Megan Dent, AKBD of Studio M Kitchen & Bath, Plymouth, MN. Interior Design by Jami Ludens of Studio M Interiors. Remodel & Construction by Michels Homes.
The designer elevated this traditional laundry room aesthetically and maximized the room storage and functionality to its full potential. This elegant laundry room design took advantage of Dura Supreme's Personal Paint Match finish to select the perfect off-white paint color for the cabinetry and the lighting of the room. The selected Benjamin Moore's "Muslin" #1037 for for the paint color on the Marley full overlay door style.