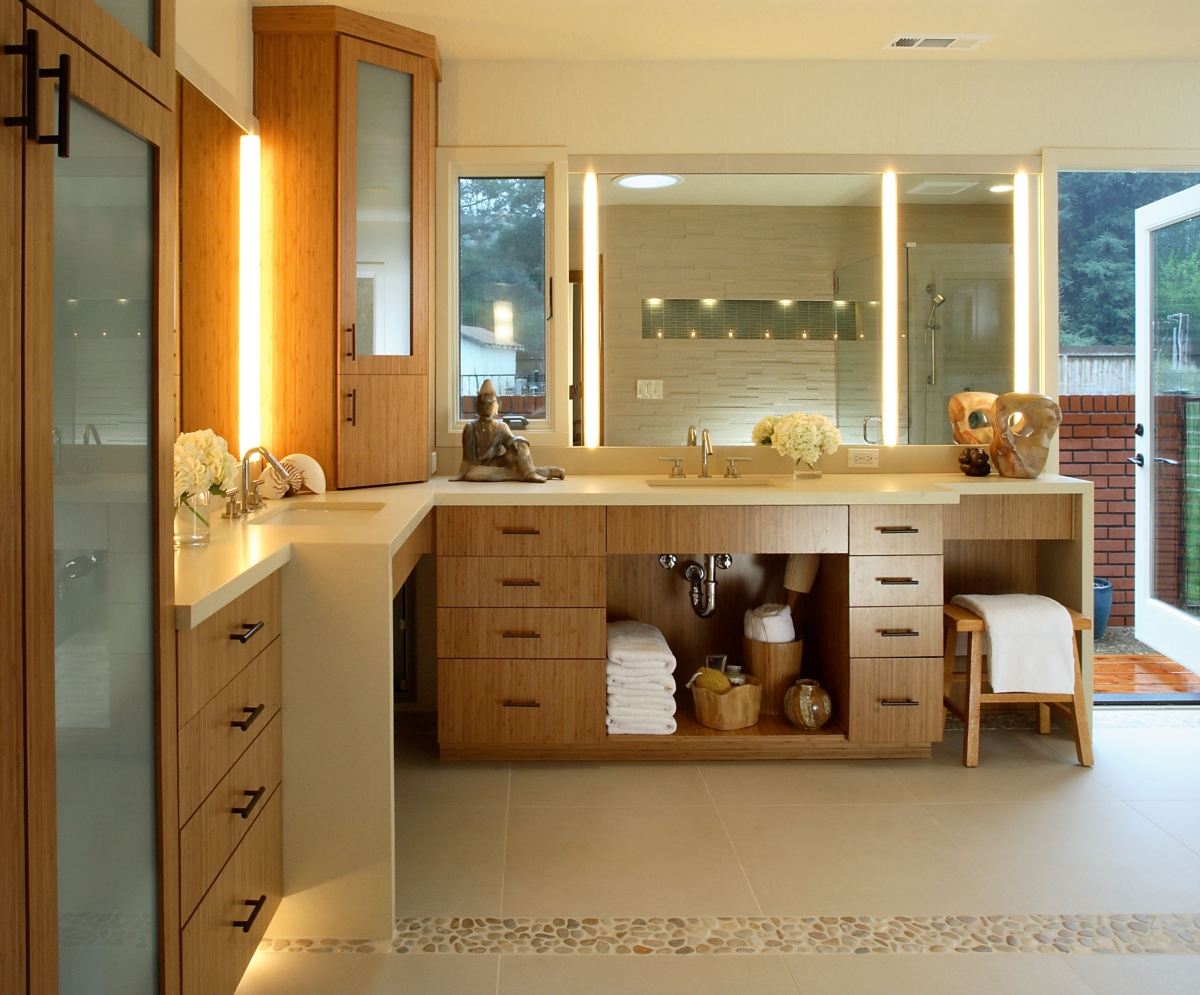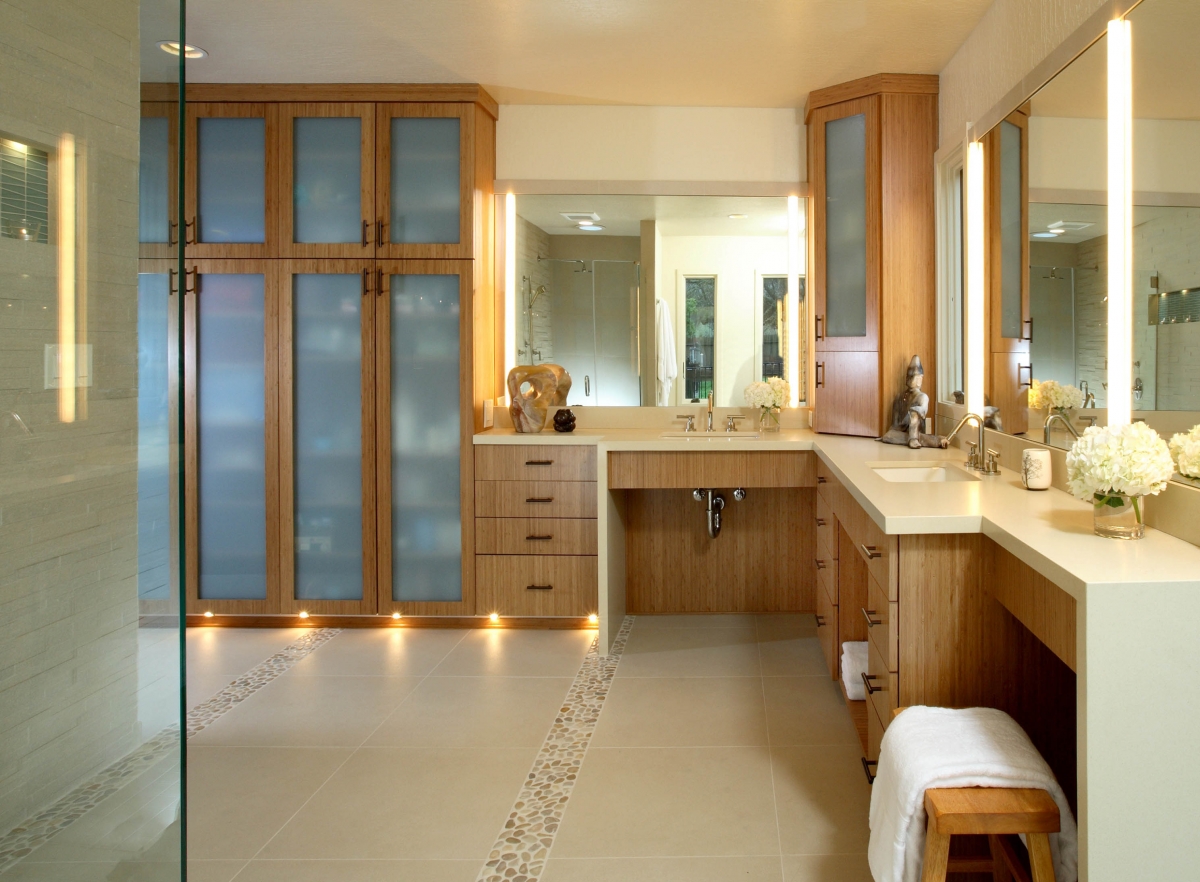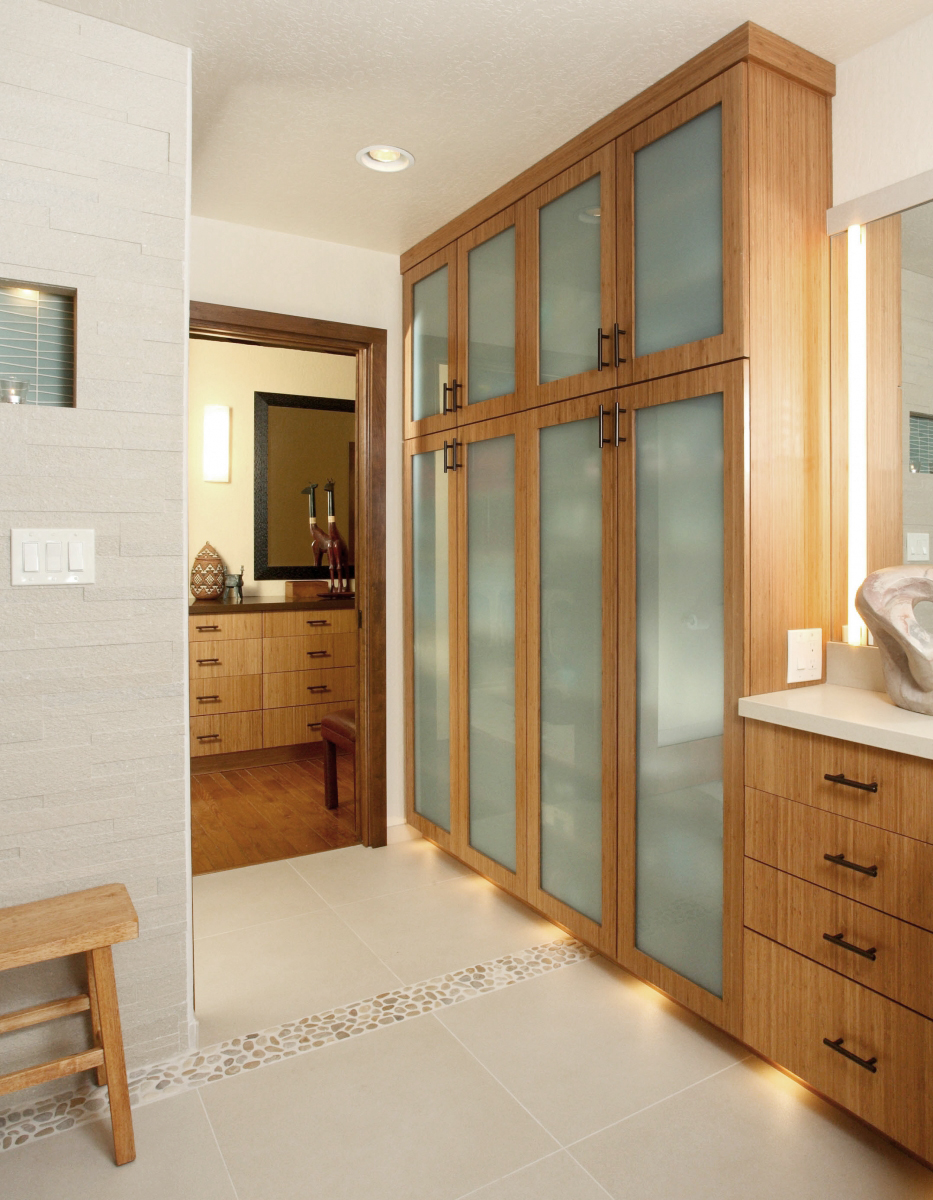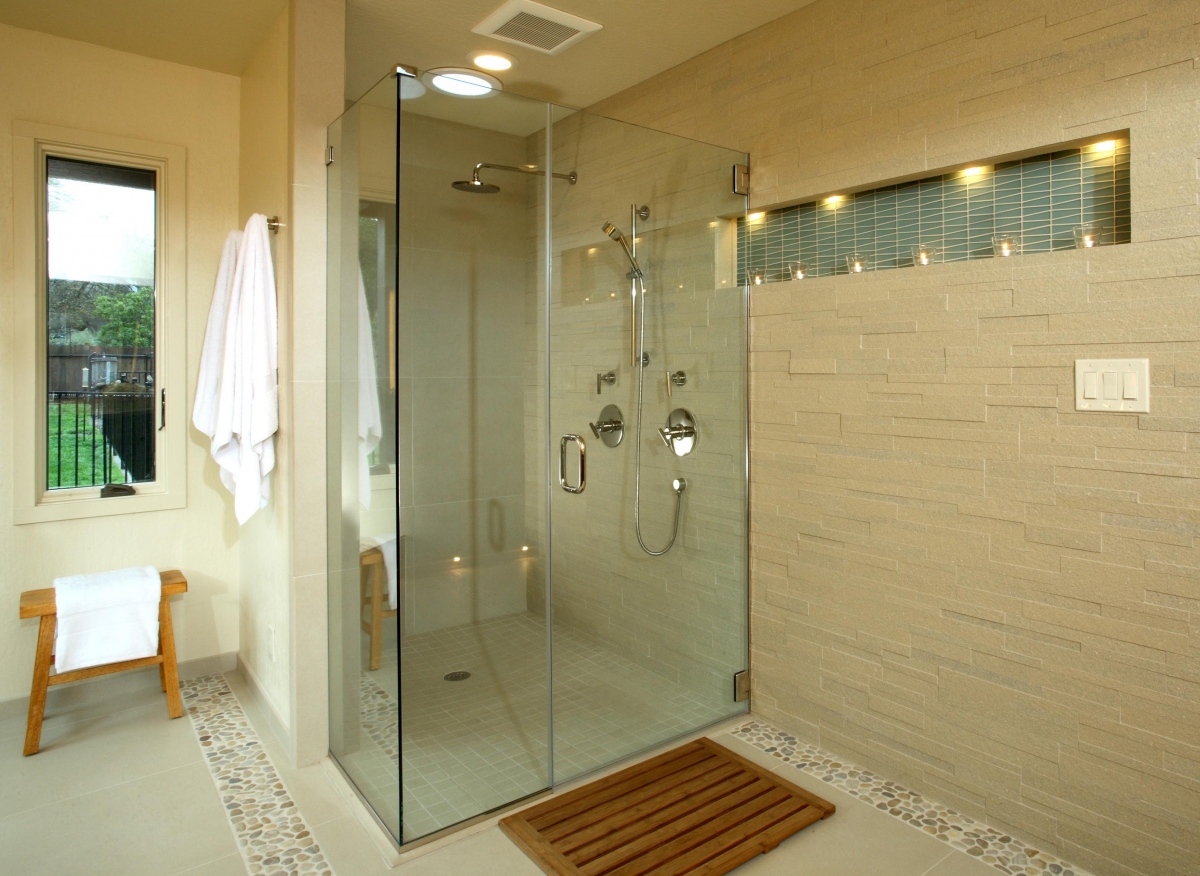 Award Winning Bamboo Master Bathroom
Dura Supreme design by Yuko Matsumoto, CK, CBD of Altera Design & Remodeling, Walnut Creek, CA. Photography by Douglas Johnson Photography.
This beautiful Dura Supreme bathroom won the NKBA Magazine Design Competition! Materials inspired by nature were used to create a textured and sophisticated palette including Natural Bamboo cabinetry with a vertical grain pattern. (Metro-Vertical door style by Dura Supreme)
Designer Yuko explains, "My clients wanted a soft color palette to create a soothing atmosphere and they instructed me not to use strong contrasting colors. When a customer expresses clear and specific goals like this, it often challenges me to be more creative!"
"In order to avoid a bland and boring beige space, I utilized nature-inspired materials with lots of texture and visual interest – bamboo cabinetry from Dura Supreme, wavy glass tiles, pebble stone tile and random-thickness wall tile running from floor to ceiling."
The space Yuko originally worked with was not the expansive space it is now.  The master bath area was completely out of sync with the rest of the large, impressive home.  A small shower stall was surrounded by 3 walls making it feel cramped, dark and claustrophobic.  The room was further chopped up by an unused steam room and an unused sunken tub area.  The vanity area was inconveniently located in the adjacent bedroom, and the cabinetry was a dark oak with an outdated tile countertop.
Yuko began by re-imagining the overall space into an expansive, soothing retreat with a large, walk-in shower and an inclusive vanity area. Walls were rearranged, the sunken tub and unused steam room were eliminated and a corner was bumped out to expand the space.  Materials inspired by nature were used to create a textured and sophisticated palette.
One of Yuko's signature design elements within the space was to create a long, horizontal, tiled niche that flows right into the shower area.  Accented with small votive lights, this element became the focal point for the entire bathroom.
Congratulations Yuko, on your winning design.  We couldn't agree more with the judges decision!