Making Selections
How

to

Choose

Your Cabinetry

Finishes
When making the final decisions for the finish of your cabinetry, you want to be confident that the color you select will look just the way you envision in your space. Nobody wants surprises! That's why it's important to know what the common deceptions of color are and how to avoid them.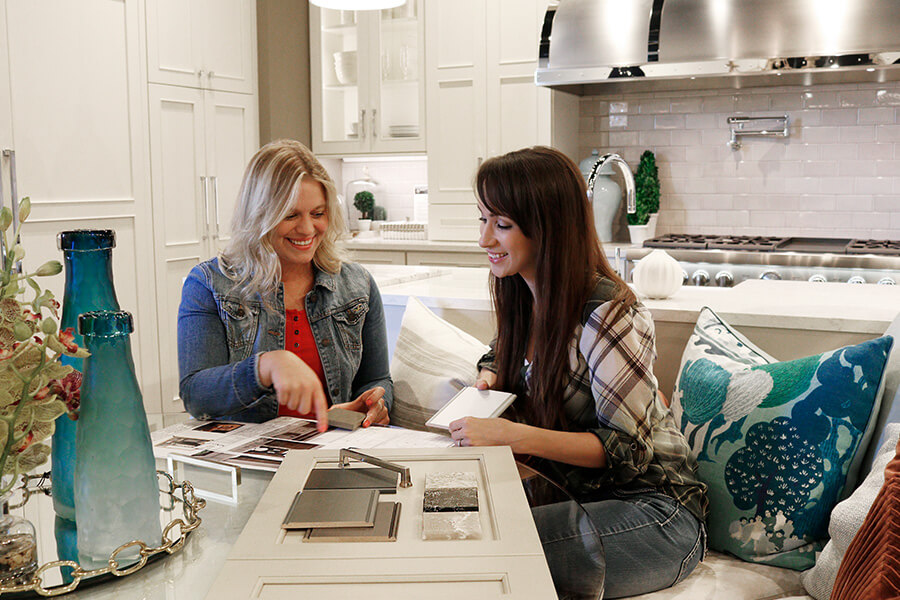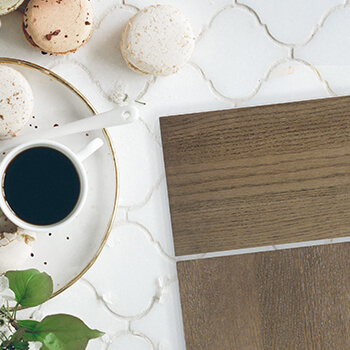 Selecting Colors
Mistakes

To

Avoid

The top 4 color selection mistakes include:
The Effects of Lighting

Misinterpreting Media

Not Seeing a Sample Door In-Person

Not Noticing Undertones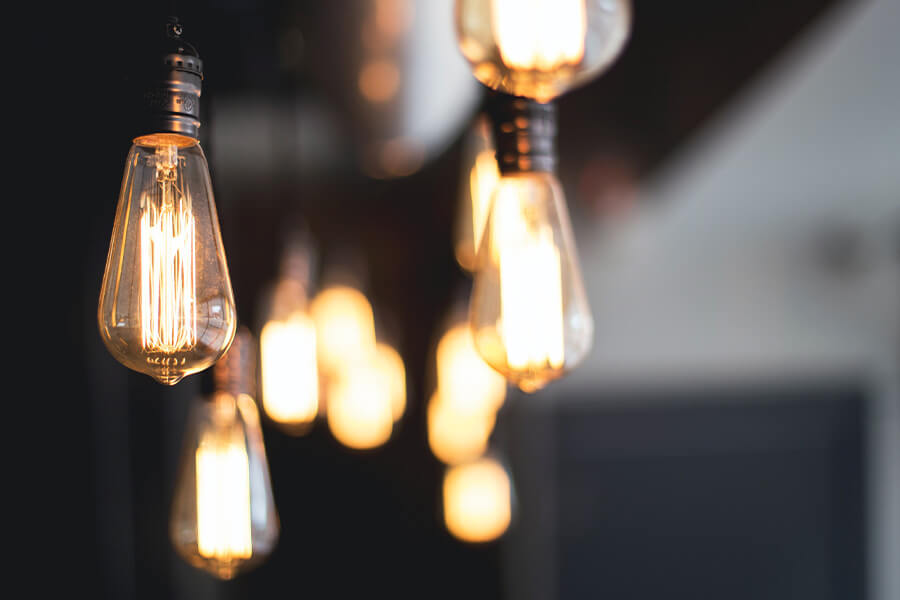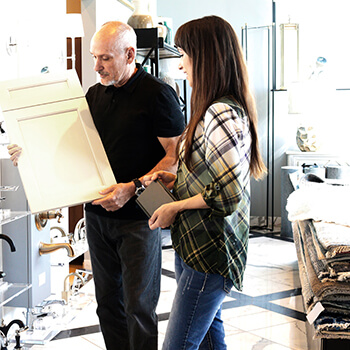 The in-person difference
The
Effects

of

Lighting

Have you ever selected a beautiful paint color at the store only to discover it looks quite different once you've used it in your own home? Lighting plays a huge role in how we perceive color. Color has a habit of looking different under different lighting. It's best to see a sample door in person and when possible, view it under the lighting in the actual space.

NOTE: This can be a challenge when building new or when the renovation involves windows and new light fixtures. In these cases, it's best to view in either another room in the same home, in a space with similar lighting, or under a few different lighting conditions to understand the color variance.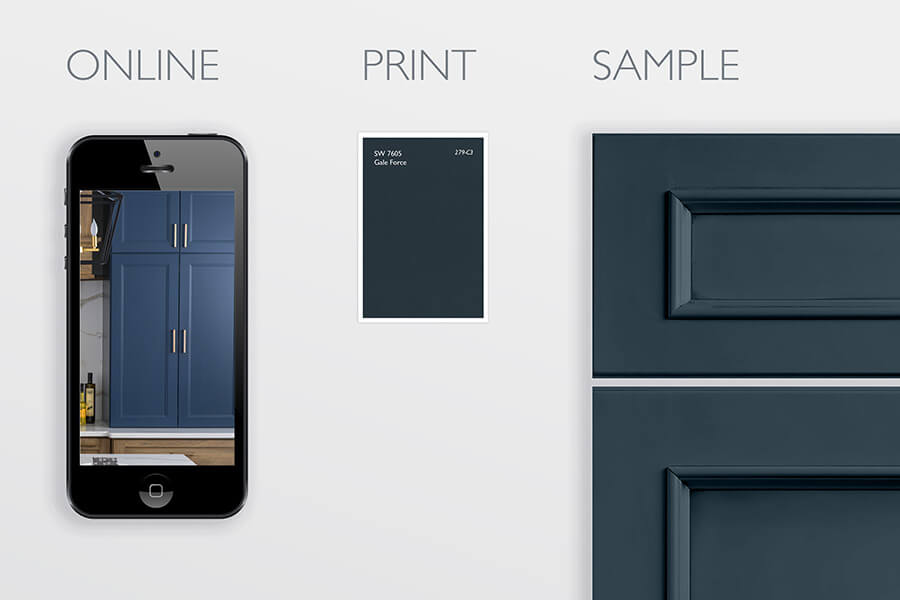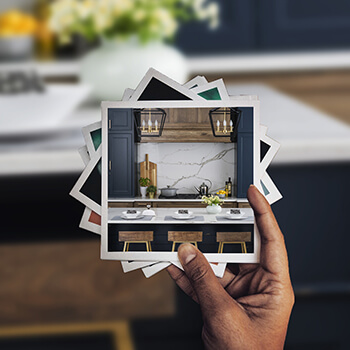 Misinterpreting media
Don't

be

Fooled

by a

Photo

There are many sources of media to help us preview color, texture, and style. From printed brochures to photography, to online media, these are all helpful tools to guide us in an initial direction but they can also be misleading. There is a natural conversion of color that happens when taking a physical finish color and converting it to print, photography, screen, or other media. Although we do our best, colors will vary from one media to the next. It's best to see a sample in-person.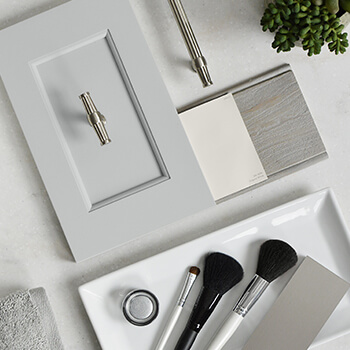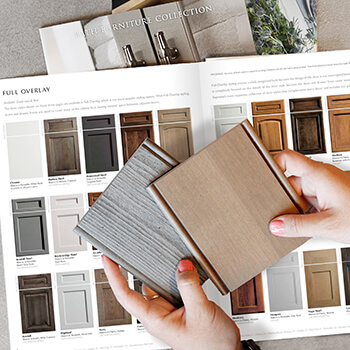 See for yourself
Preview

a Sample

In-person

If you've read the above topics, you may have noticed a trend by now. Viewing a sample in-person is the BEST way to accurately gauge the color of the finish you are selecting. To be even more sure of your selection we recommend viewing in the actual space that the cabinetry will be placed if possible.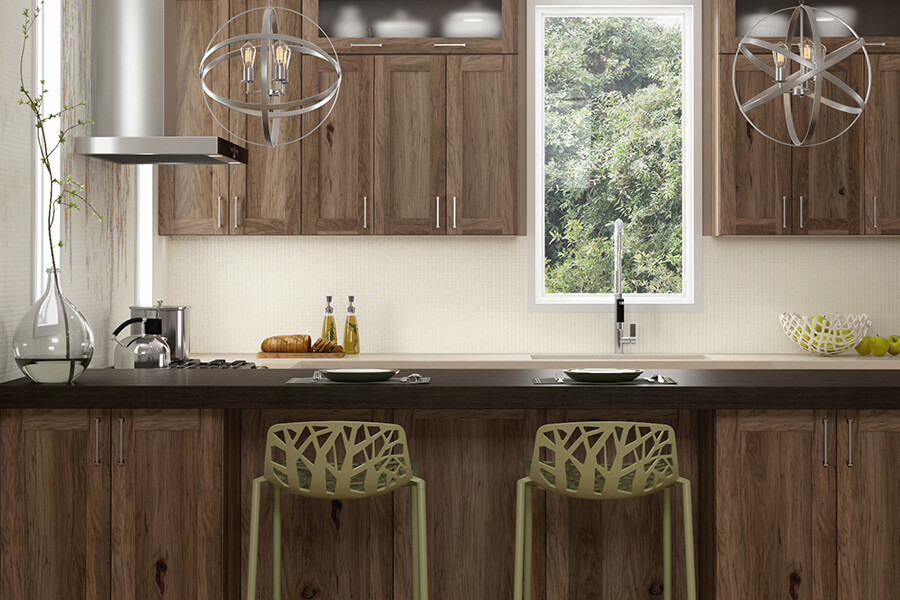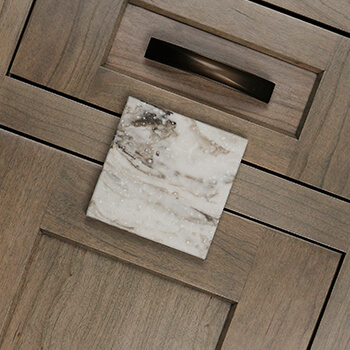 How to pair finishes
Understanding
Undertones
Color undertones are important when pulling together a truly polished design.  An undertone is the underlying color apparent in most colors.  (Example: You've selected a gray finish, but is it a green-gray or a blue-gray?)  When you are selecting your countertop, tile backsplash, hardware, flooring, etc. your Kitchen and Bath designer will be a valuable asset in identifying material and colors that coordinate beautifully.