Did you know pretty much every color has an undertone? Undertones are a key component to pay attention to when pulling together a truly polished kitchen design. When you're selecting your cabinets, counters, tiles, hardware, flooring, etc. your kitchen and bath designer will be a valuable asset in helping identify and curate colors that coordinate beautifully with complementing undertones. But it's important to have some understanding of undertones, so you can be an educated participant during the color selection process.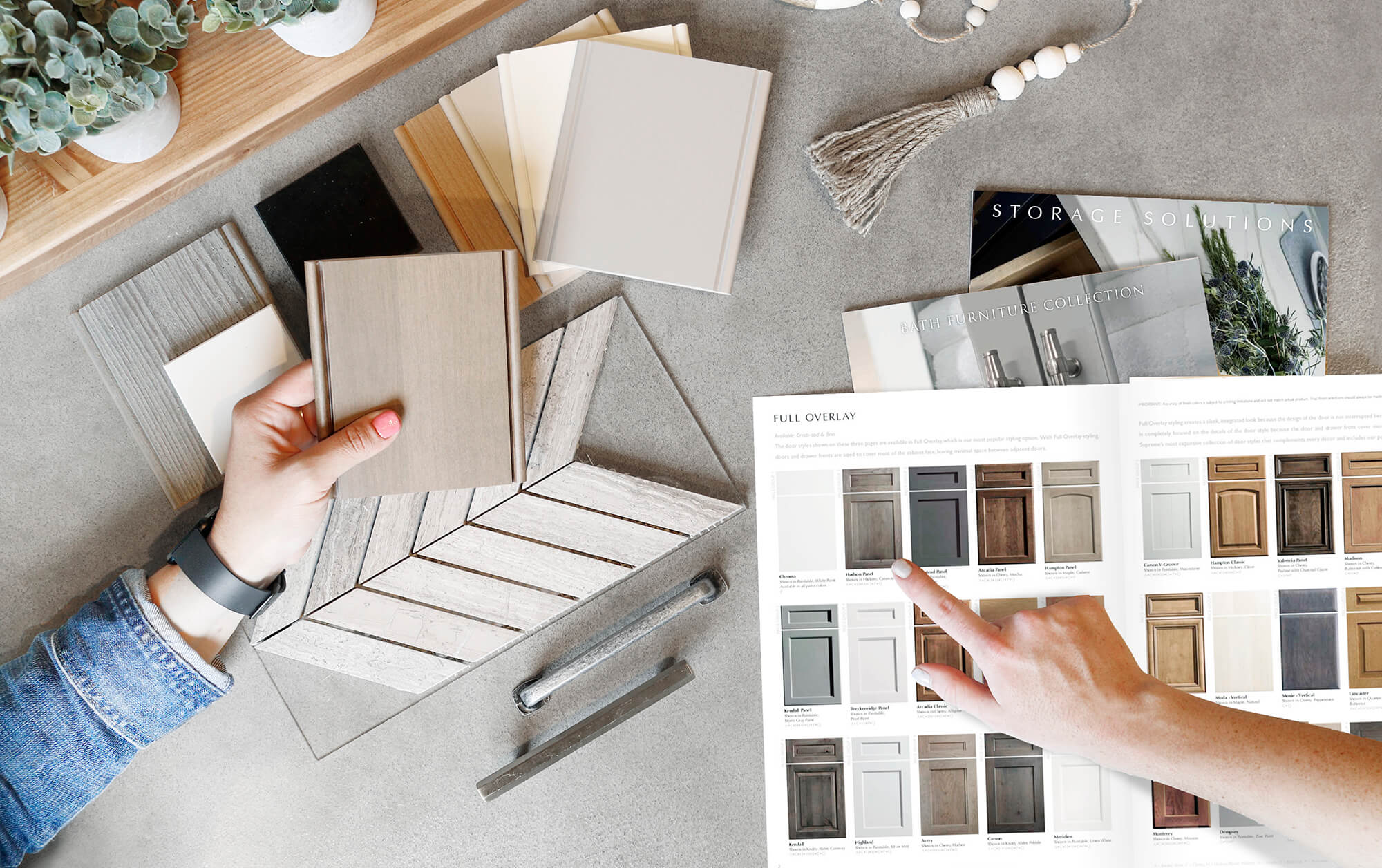 What is an Undertone?
An undertone is the underlying color apparent in most colors. It's what makes a Gray a Green-Gray or a Blue-Gray. It's a very important factor to keep in consideration when choosing the colors for more permanent, long-lasting elements for your home like cabinetry, flooring, countertops, etc.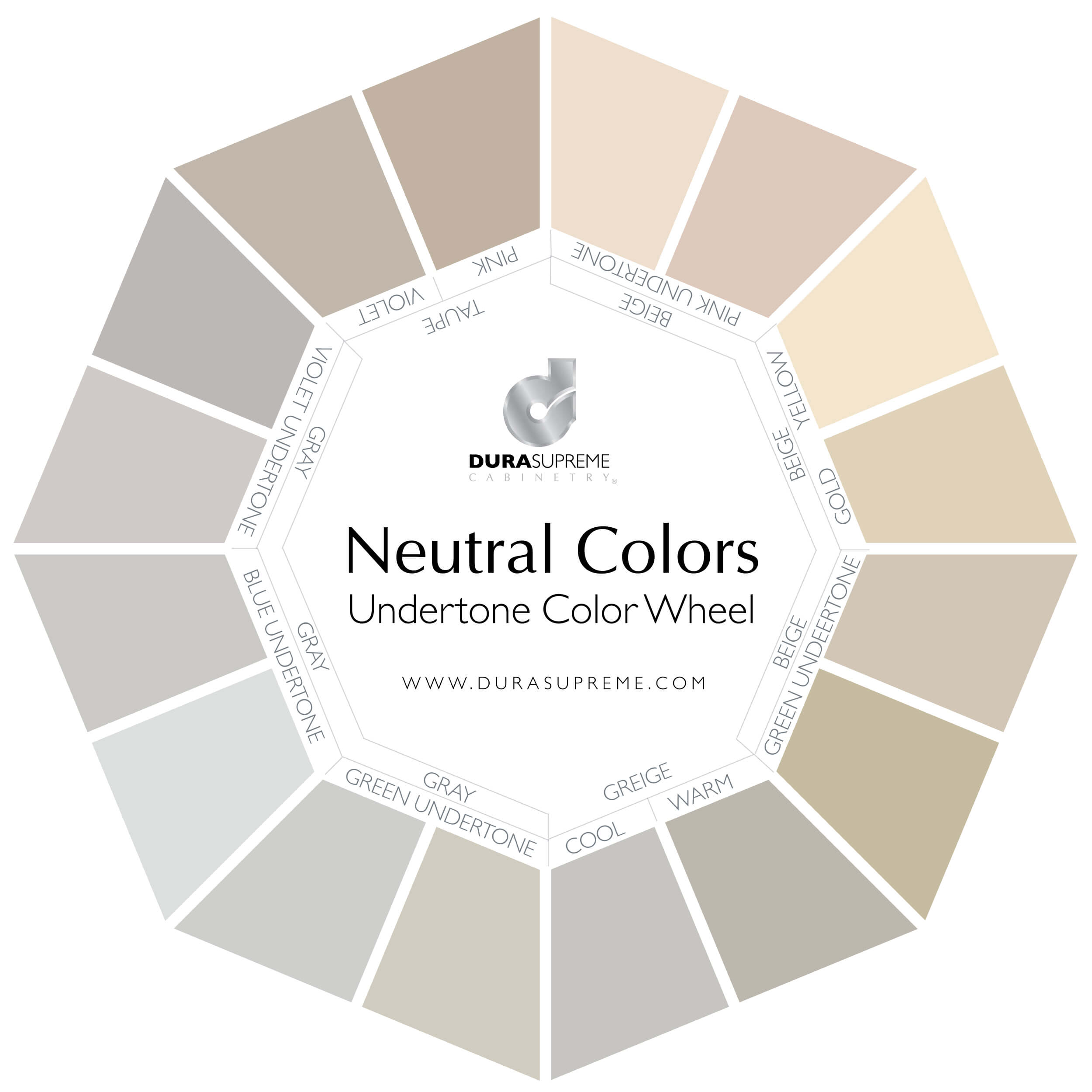 Neutral Colors Palettes and their Undertones
A completely neutral color scheme may seem like a simple color palette to master, but it's actually one of the hardest to pull together seamlessly. Every element should be closely examined to ensure they come from the same undertone family. Neutral color palettes are typically either Gray, Beige, Taupe or Greige.
Gray Colors and Their Three Undertones
All Gray colors can create a beautiful, cool, and neutral color for your palette. Did you know there is no such thing as a neutral Gray? Every Gray has one of three undertones; Green, Blue, or Violet. Even the most neutral looking Gray once paired with another Gray, you'll immediately see its undertone. If you plan to use Gray in your color palette, make sure you've noted which undertone your palette has taken on so that you can feel confident when shopping for other Gray products for your space.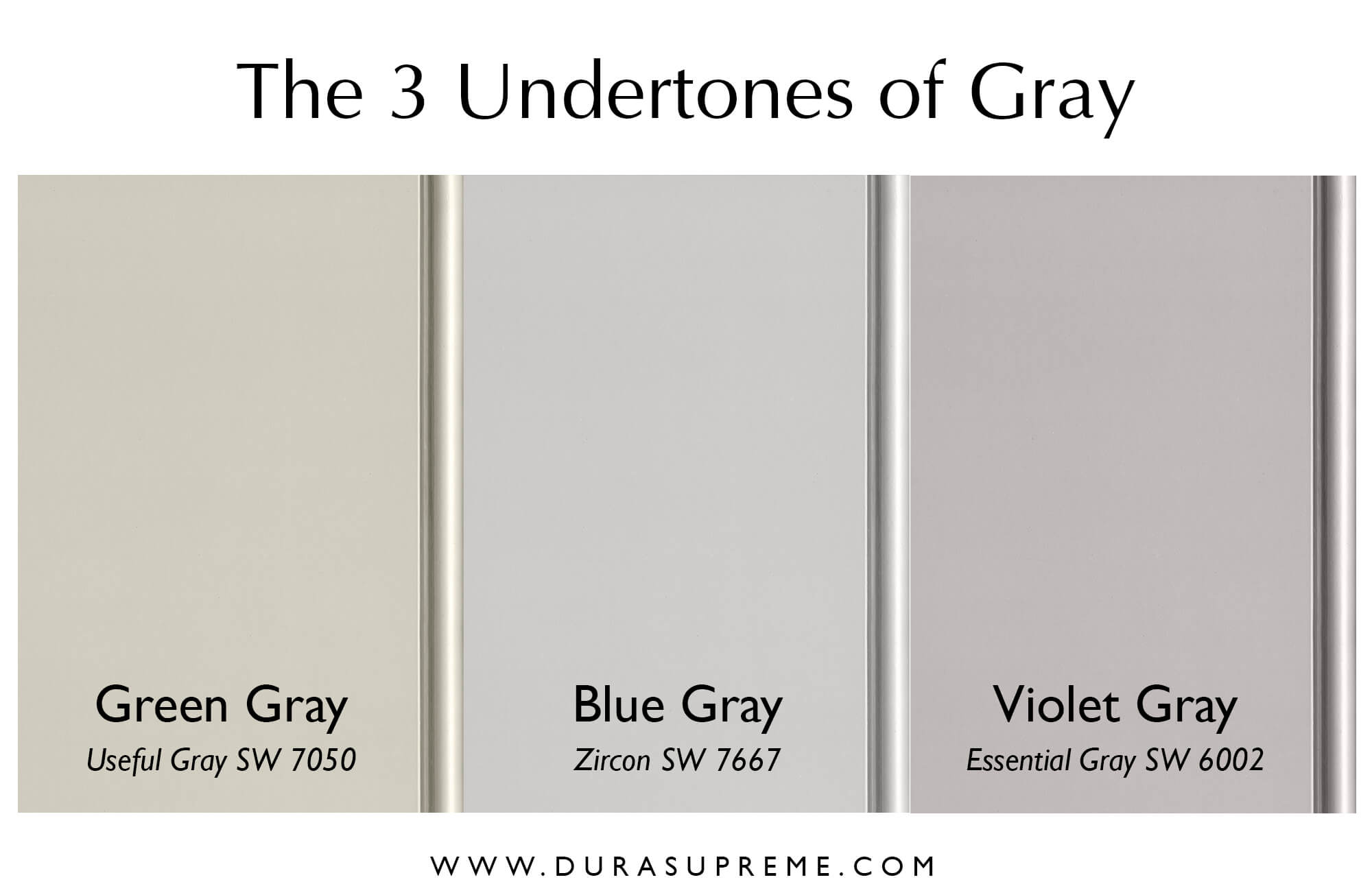 Gray-Blue hues can create a fresh, cool color scheme or an earthy, moody atmosphere. There are Gray-Green hues that can look more natural, warm, and sometimes almost Greige (Gray-Beige). Lastly, Gray-Violet hues are often considered a "True Gray" they can appear a little warmer than a Gray-Blue but still fresh and gentle, sometimes even a little stormy.
Beige Colors and Their Three Undertones
Just like Gray, all Beige colors have 1 of 3 undertones. Beige is known for its warm yet soft neutral hues. Every Beige color is veiled with either a Pink, Green, or Yellow/Gold undertone.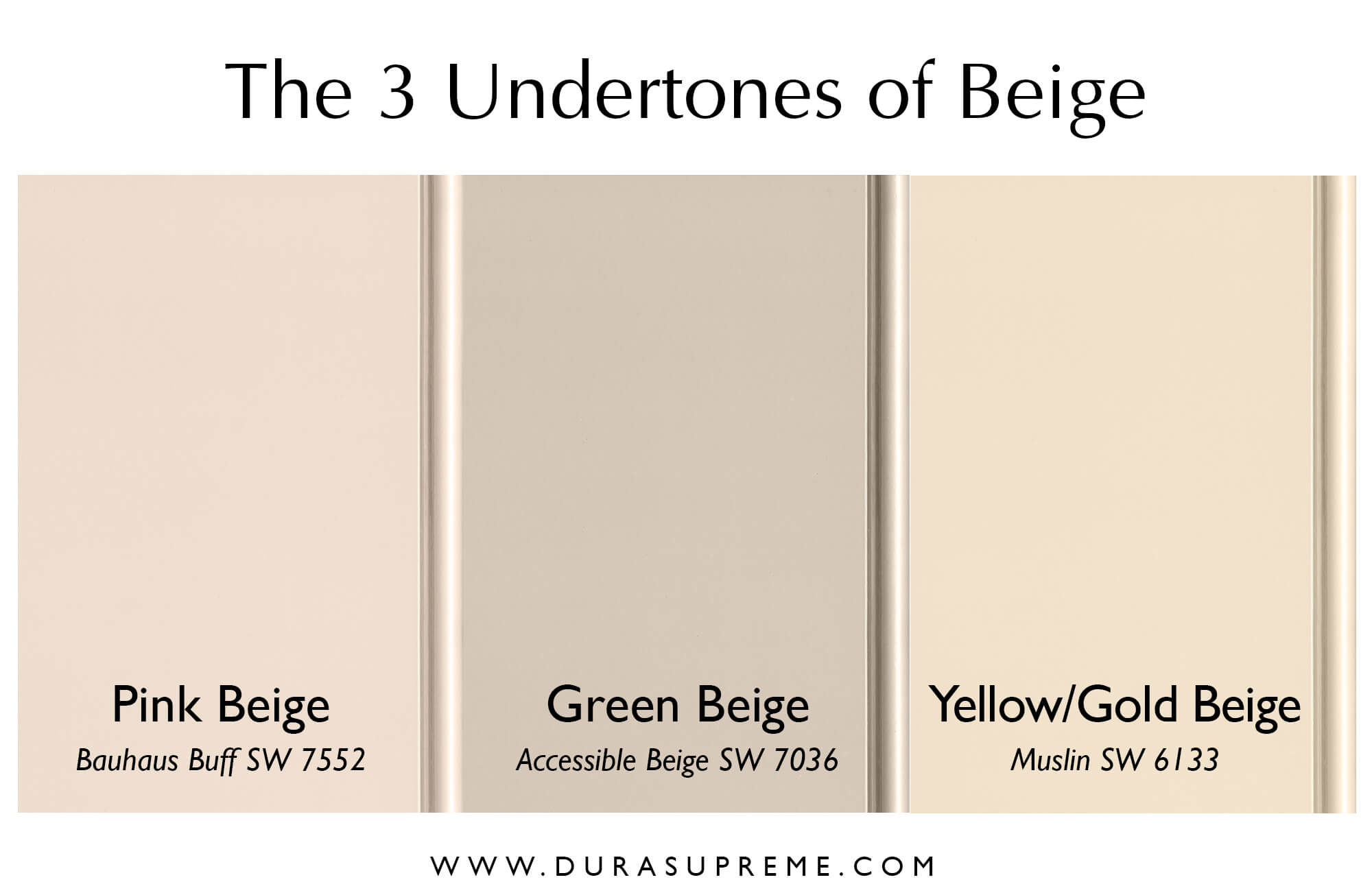 Taupe Colors and Their Two Undertones
Taupe is the bridge between Grays and Beiges. They are not too warm and not too cool. It's further from Gray, but not warm enough to be Beige. All Taupe hues have either a Pink or Violet undertone with a soft touch of Yellow that keeps them apart from grays, yet with such a subtle amount of Yellow that it stands apart from a Beige.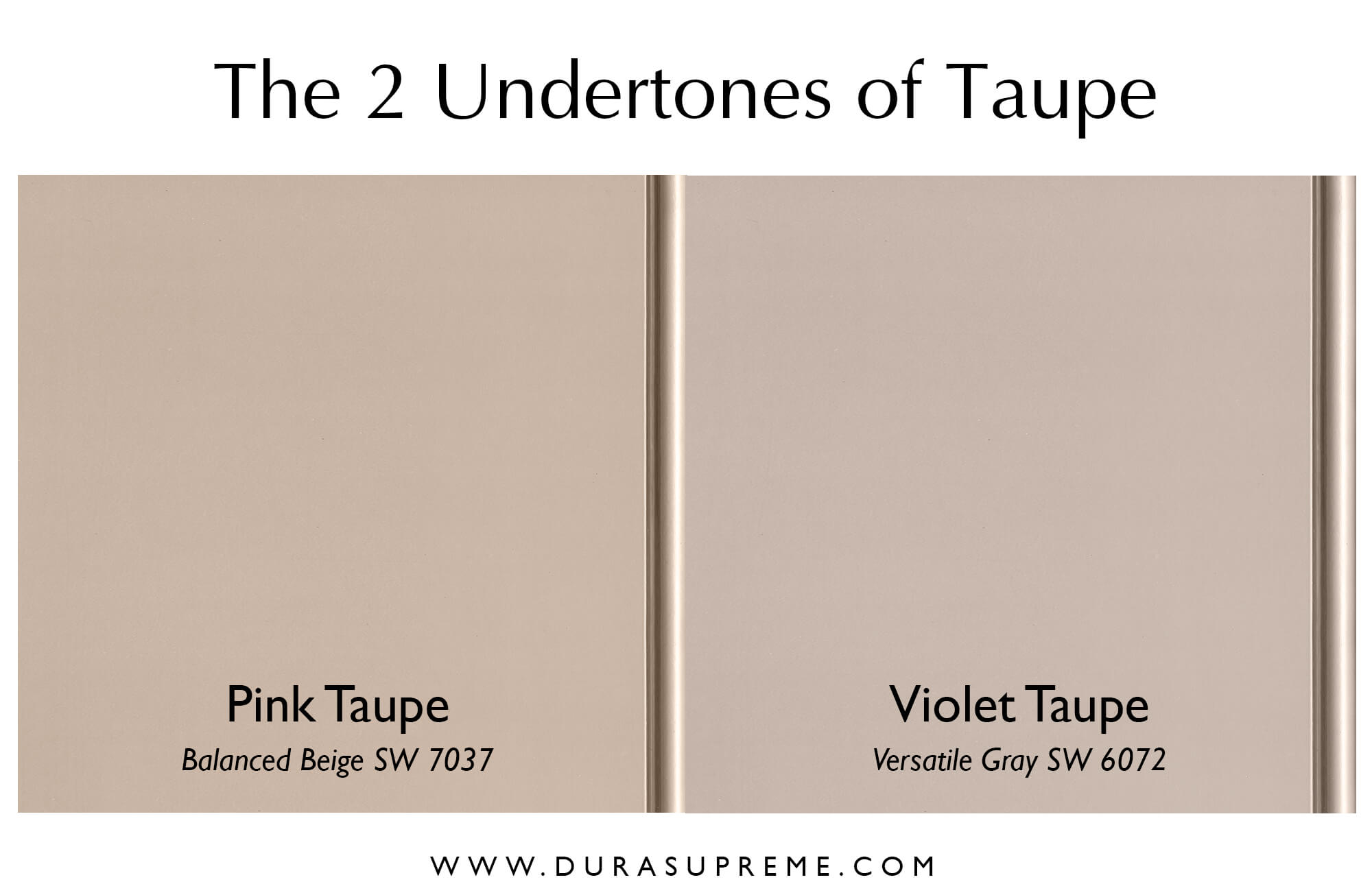 Greige Colors and Their Two Undertones
Why are Greige colors different than grays? Grays only have undertones of Green, Blue, or Violet. A Greige is when a Gray hue has been warmed up with a veil of a Beige undertone. It's a hue that's too warm to be a Gray but far cooler than Beige. Greige can lean with more Gray-Green making it a cool Greige or lean more Beige-Yellow making it a warm Greige.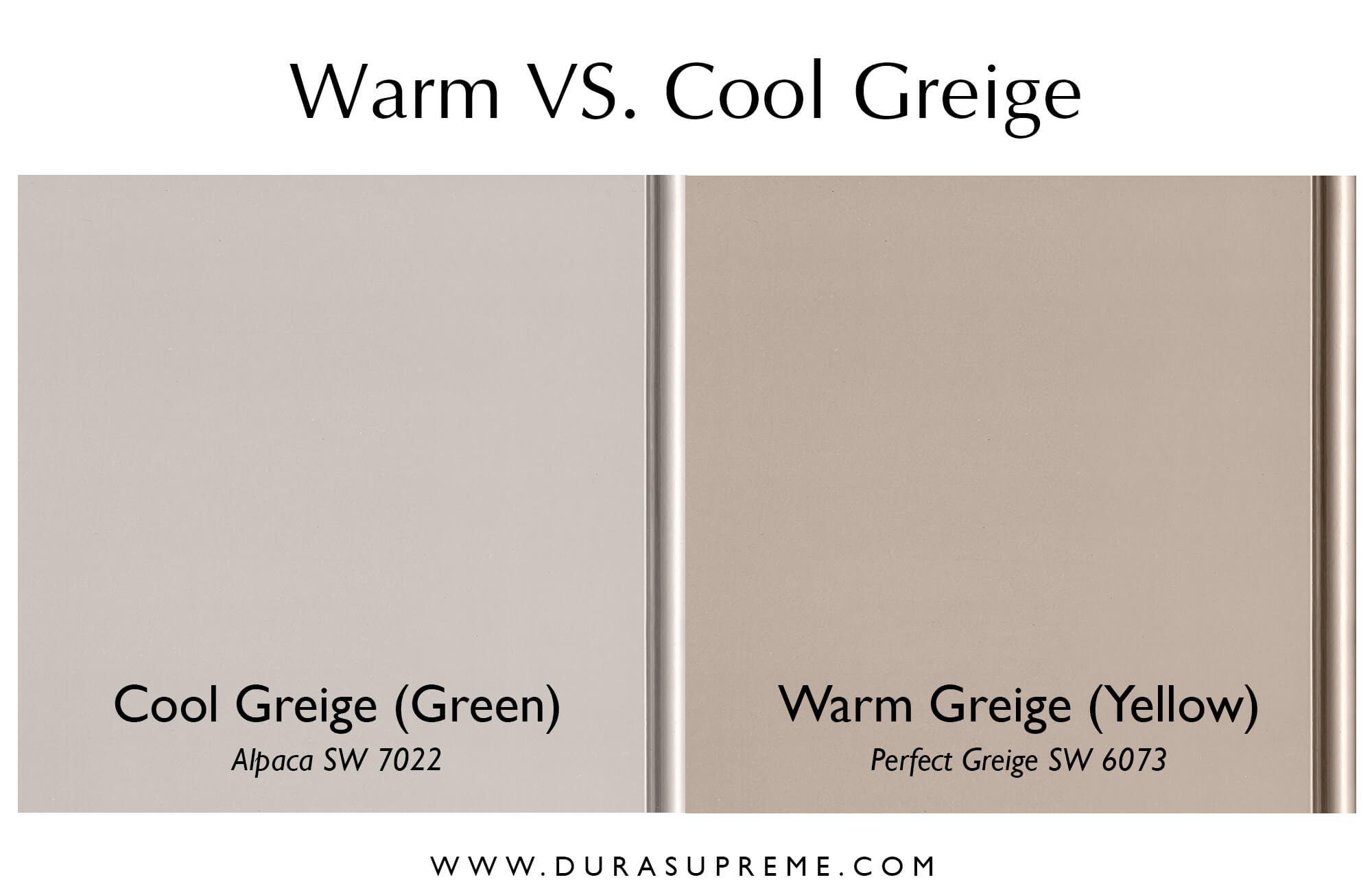 Stained Cabinet Colors and their Undertones
What undertones do stained cabinets have? Stained undertones are a little more complex than a solid paint color. The stained undertones are not only defined by the hues of the stained finish but also by the natural pigments of the wood grain showing through the stain. The four main categories that cabinet stain colors fall under are typically…
Red/Orange Undertone Stains
Yellow/Gold Undertone Stains
Brown Undertone Stains (A.K.A. True-Brown stains)
Gray Undertone Stains
Knowing how to coordinate your colors by their undertones can mean the difference between a "so-so" design and a "SO AMAZING!" design. Your professional Dura Supreme designer will be your guide in helping lead you through your color selections to ensure your color path steers toward a beautiful, coordinating palette. Dura Supreme Cabinetry also has created a handy Digital Undertone Guide that defines what undertone grouping all of our standard paints and stains fall under to help you feel confident about your finish pairings.