With the huge rise in the creation of home offices, I'd like to share with you a recent Dura Supreme project that incorporated a new home office in a home addition that is the perfect marriage of function and beauty.
The homeowner had some great jumping off points, having chosen a wallcovering she loved, and Dura Supreme finishes- Cast Iron paint from our Curated Color Collection, and Quarter-Sawn White Oak in an Alabaster stain. She also loved the look of soft brass finishes, and we accomplished that with our Aluminum door frames in our Gold finish, as well as with the sconces and cabinet hardware. Initially, not many people would think to combine Cast Iron and Alabaster, but it really works here. With an office, don't be afraid to branch out.  Often you are not beholden to the surrounding décor as the office is usually a separate room. Make it personal. Below is a mood board with the finishes the homeowner chose:
The space was designed to take advantage of the beautiful views of one of Minnesota's 10,000 lakes. This addition to the home sits overlooking an incline down to the shoreline. Filtered sunshine and nature views inspire!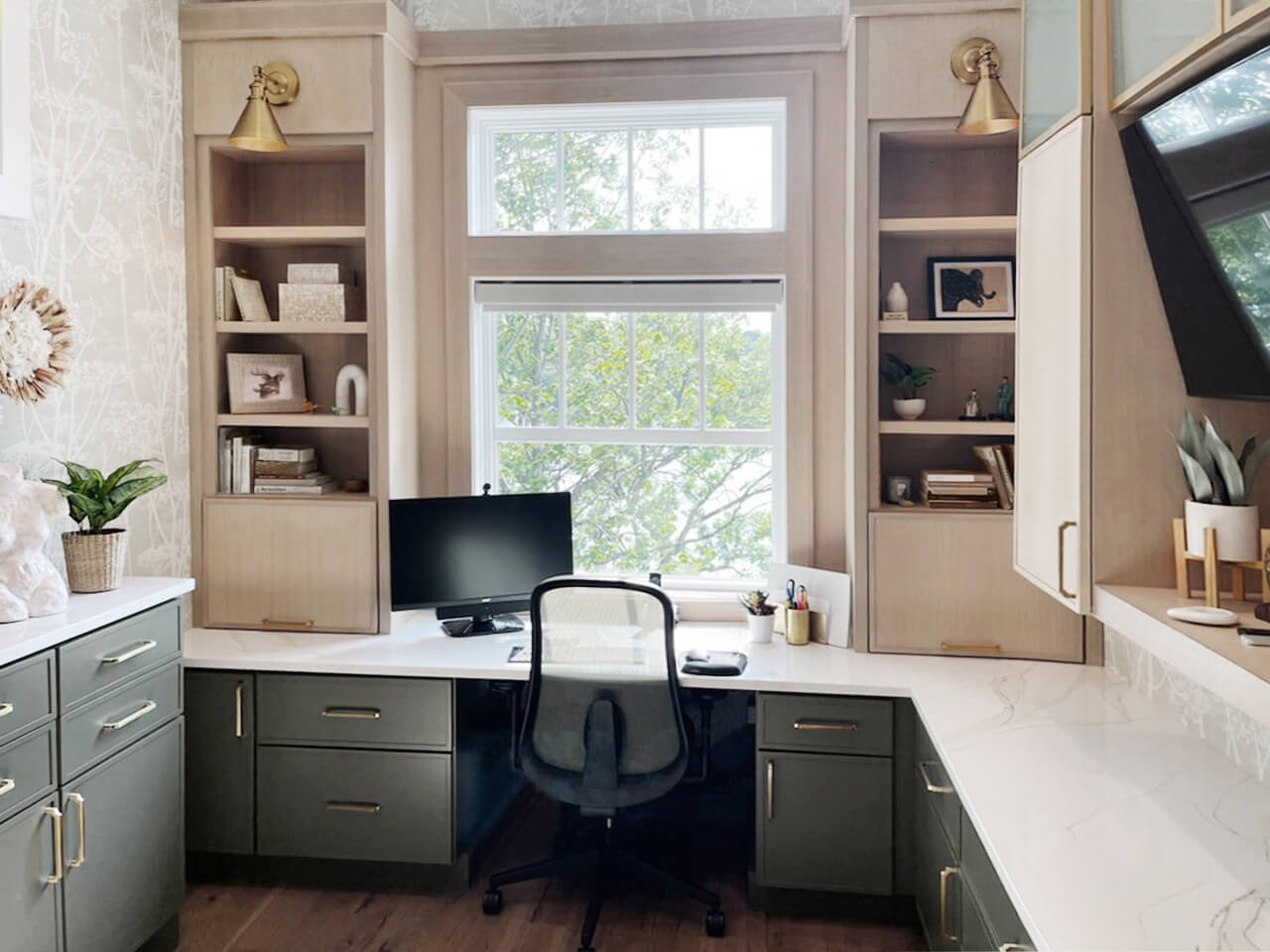 The clean lines the homeowner desired were achieved with the Reese door style, which is our very popular "Skinny Shaker".  Flanking the window are two lift doors that stay vertical when lifted up, preserving countertop space.
Functionally, we accomplished room to hide the desktop CPU, room for gift wrapping supplies, a TV nook, as well as open and closed storage to house essentials. Below is a view showing the TV side of the office. Above the TV you can see the Gold finished aluminum doors incorporated into the design, with Satin finished glass semi-opaque inserts. This design element reflects the light from the window overlooking the lake, and from the 3 clerestory windows opposite, expanding the visual height and depth of the room.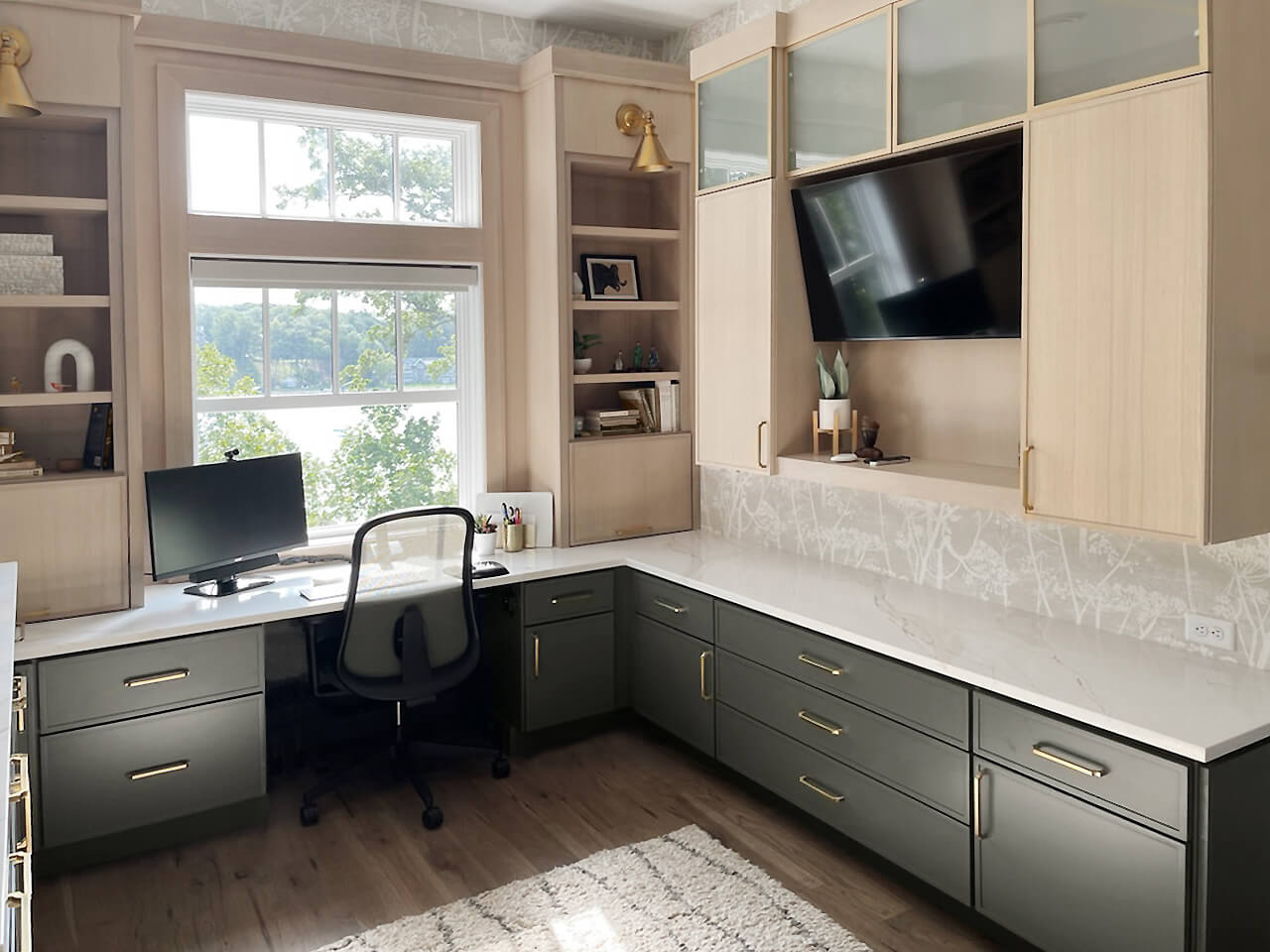 Below we see the perfect place to take a break from work and enjoy a cup of tea or a good book. A thoughtfully placed side table, just the right size for a cup and a book completes this peaceful corner.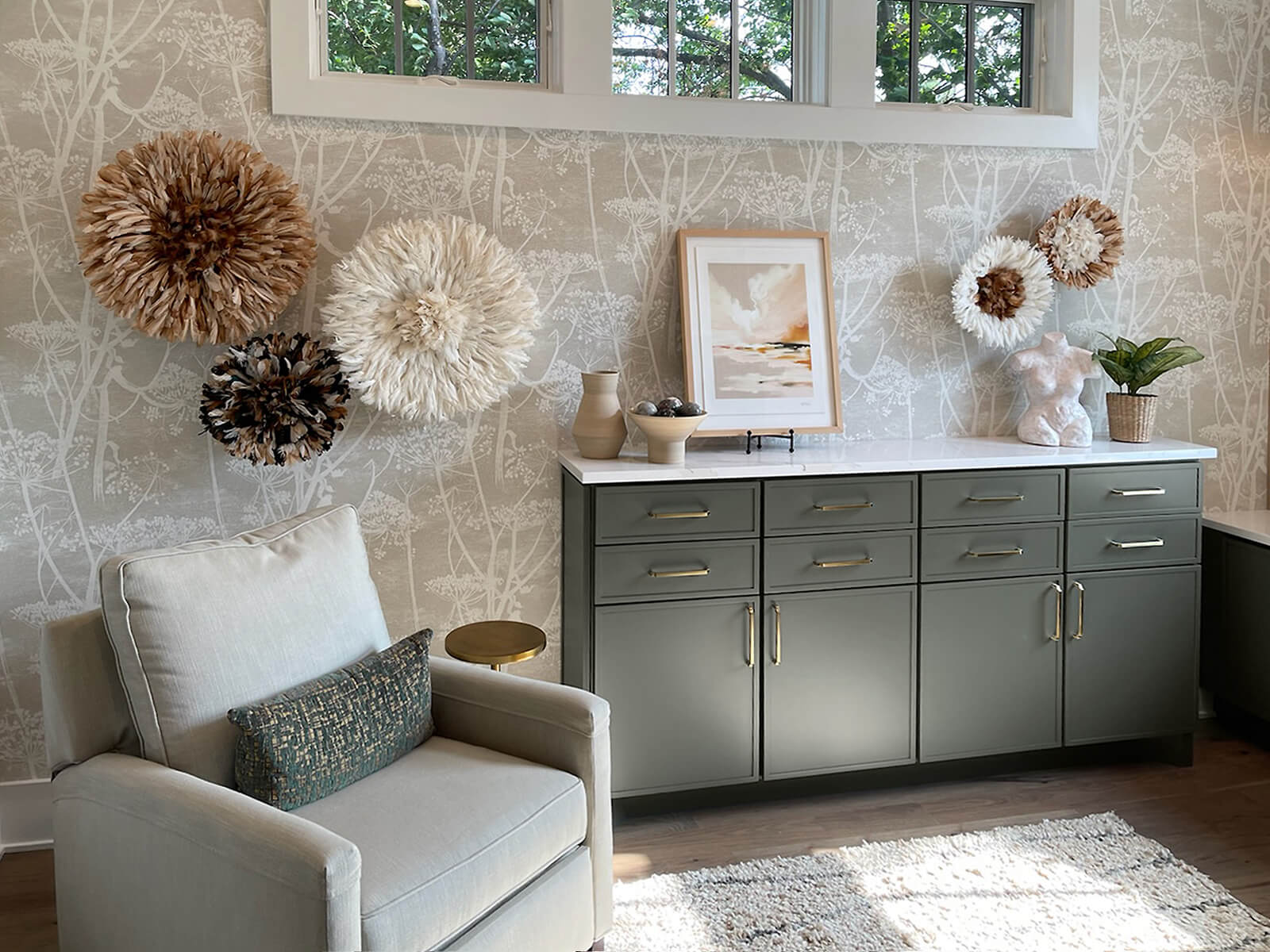 To the left of the chair, we see a coordinating Quarter-Sawn White Oak floating shelf with some artwork above handed down through the generations. Incorporating meaningful pieces like this into a design is so important in creating a space in which the homeowner wants to retreat.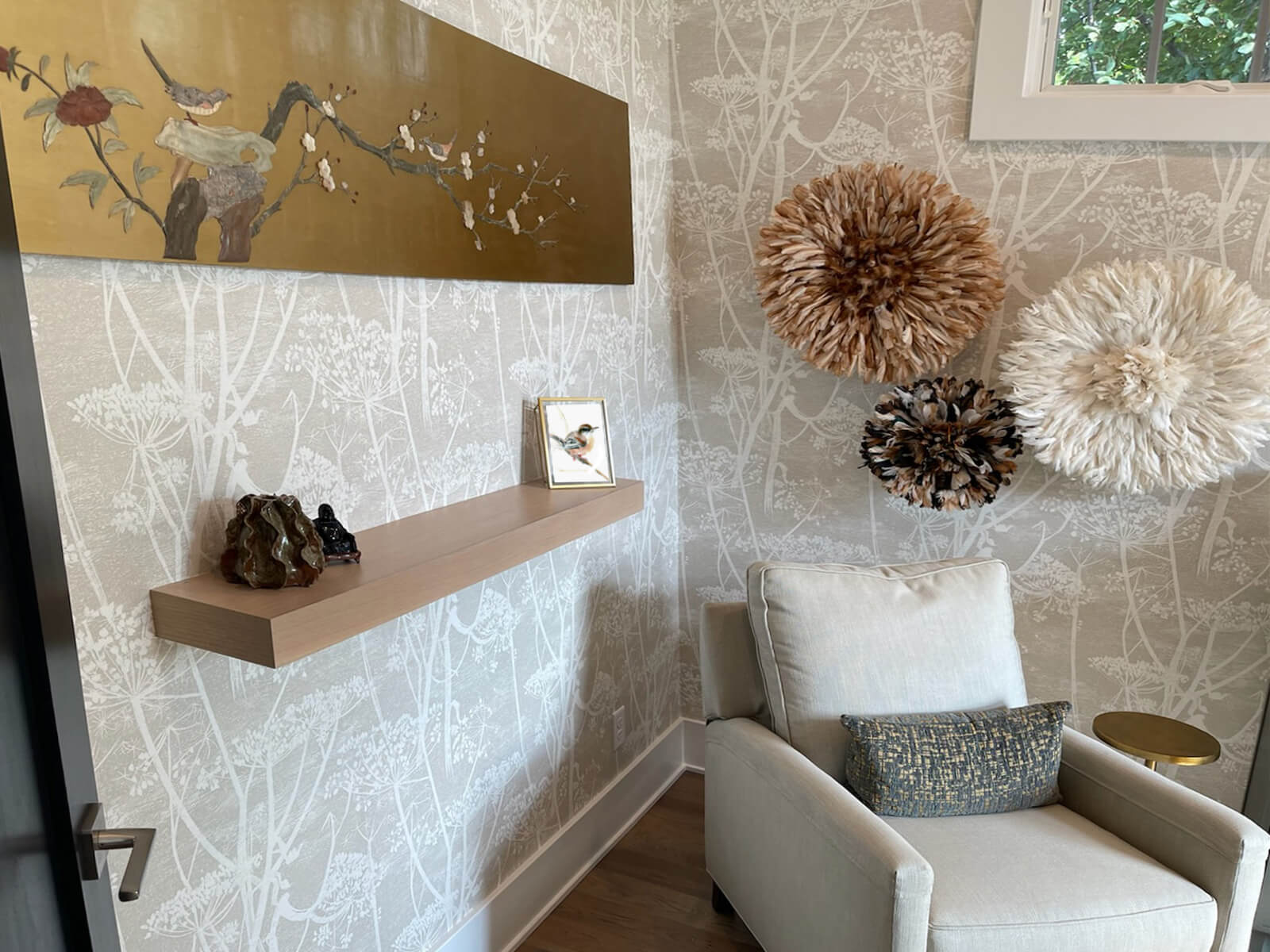 As you begin putting together a space plan for a home office, be sure to give it some inspiration (this could be a beautiful view, some meaningful art, or using the homeowner's 'power colors'), and design 'zoned function', pertinent to the homeowner (screen-time space, gift wrapping space, book/tea space, TV space). Ideally, the home office should be a personal retreat that enhances productivity, reflection and decompression.