Dura Supreme Cabinetry recently announced a new product launch with a vast array of contemporary styling options. With that product introduction, they announced an update to their Aluminum Framed cabinet door offering.
"Dura Supreme's Aluminum Frame Doors are a stunning accent in modern and transitional kitchen designs," explained Karen Wistrom, VP of Marketing for Dura Supreme Cabinetry.
Two new aluminum frame designs were introduced (Style 11 & Style 14) along with new high-tech glass options and a beautiful array of on-trend metal finishes including Onyx (matte black), Gold, Copper, and Graphite.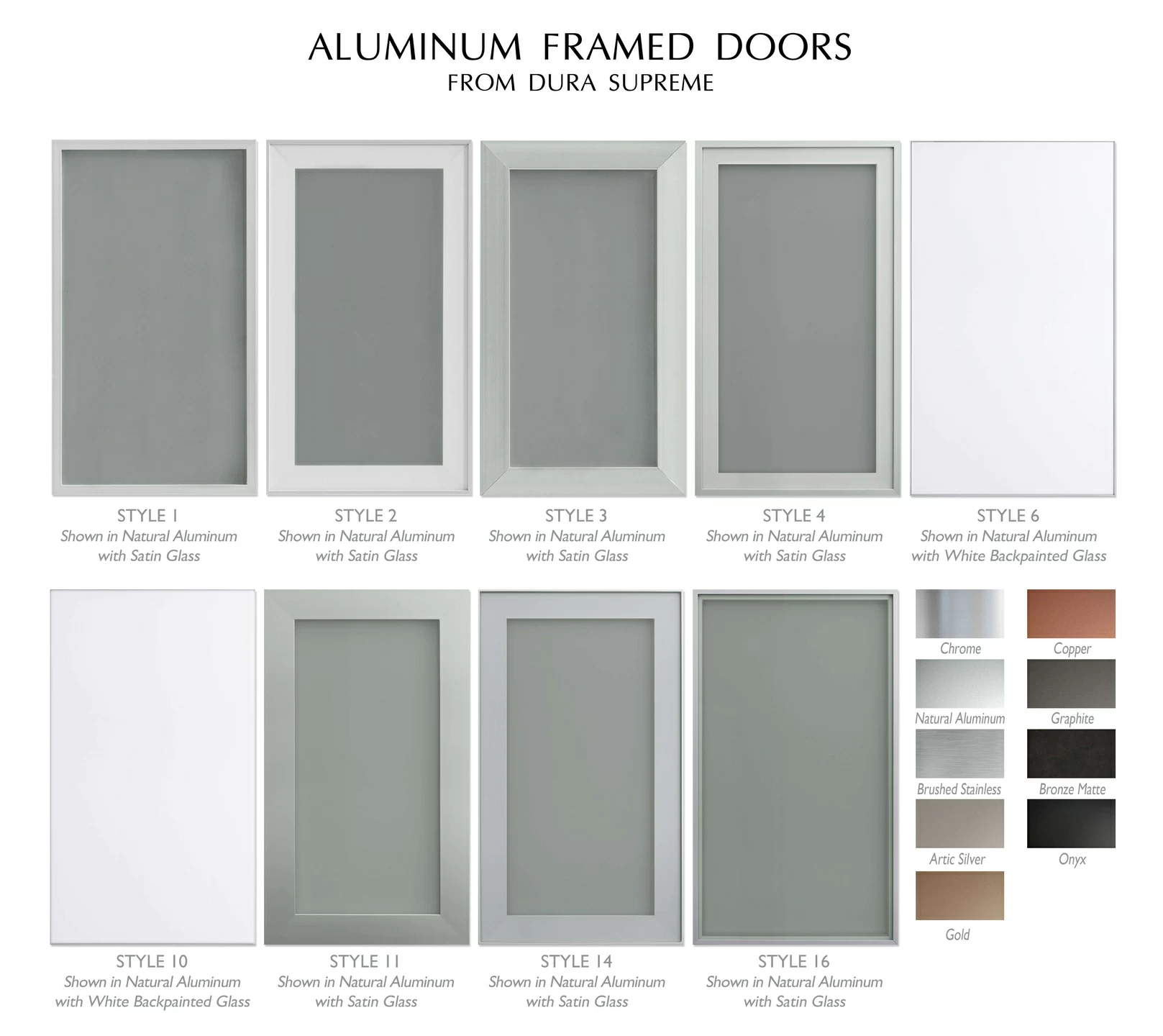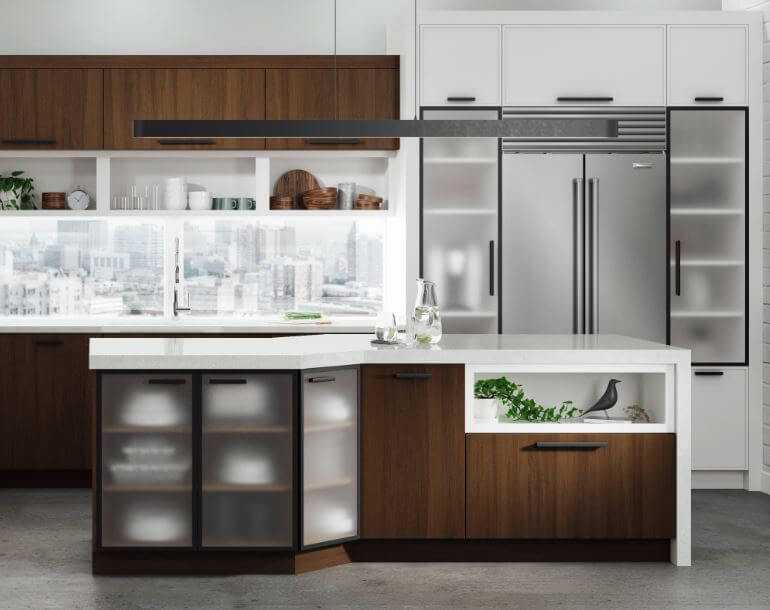 Dura Supreme kitchen design featuring Aluminum Framed door style 1 in the "Onyx" finish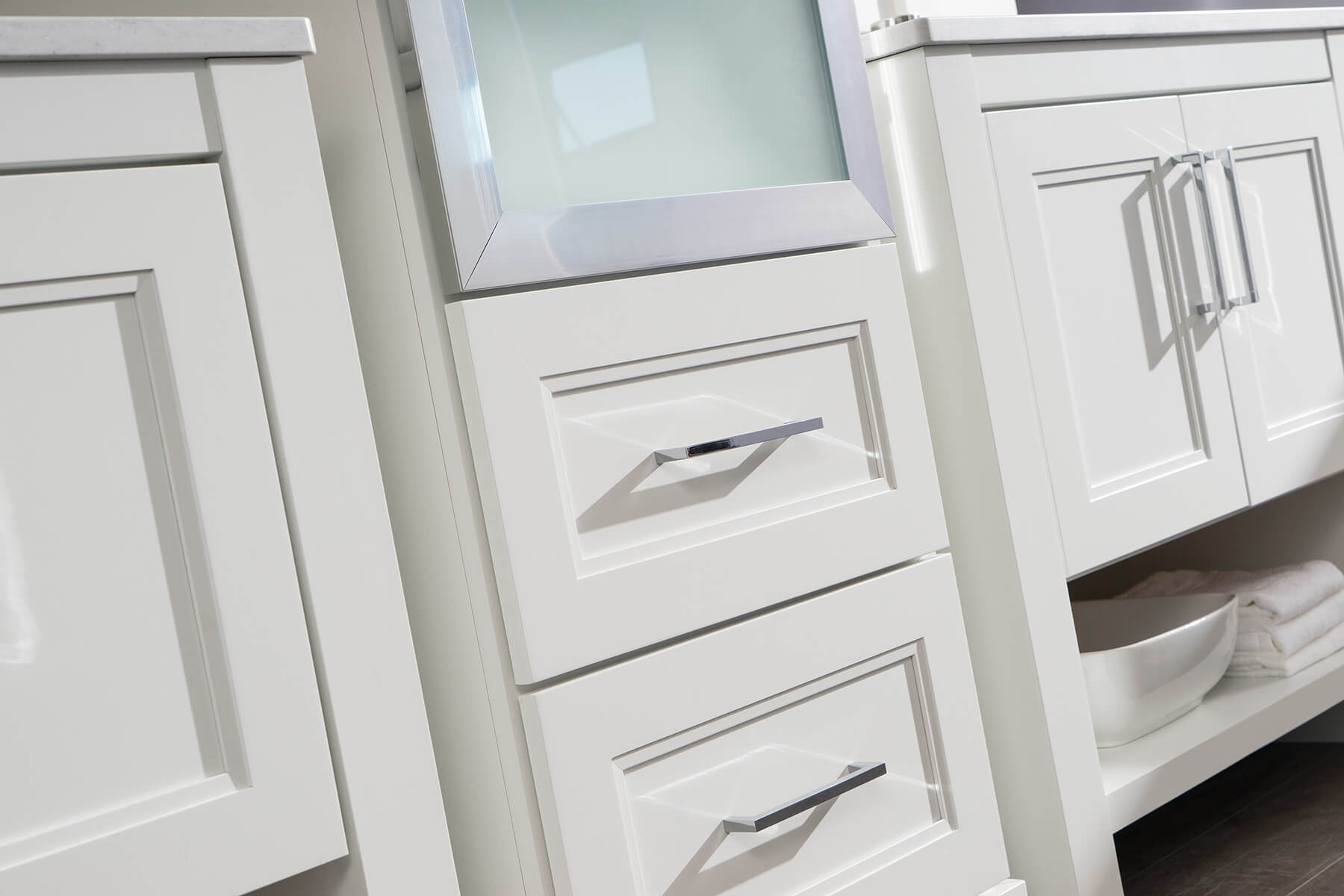 Dura Supreme bathroom design featuring Aluminum Framed door style 3 in the "Chrome" finish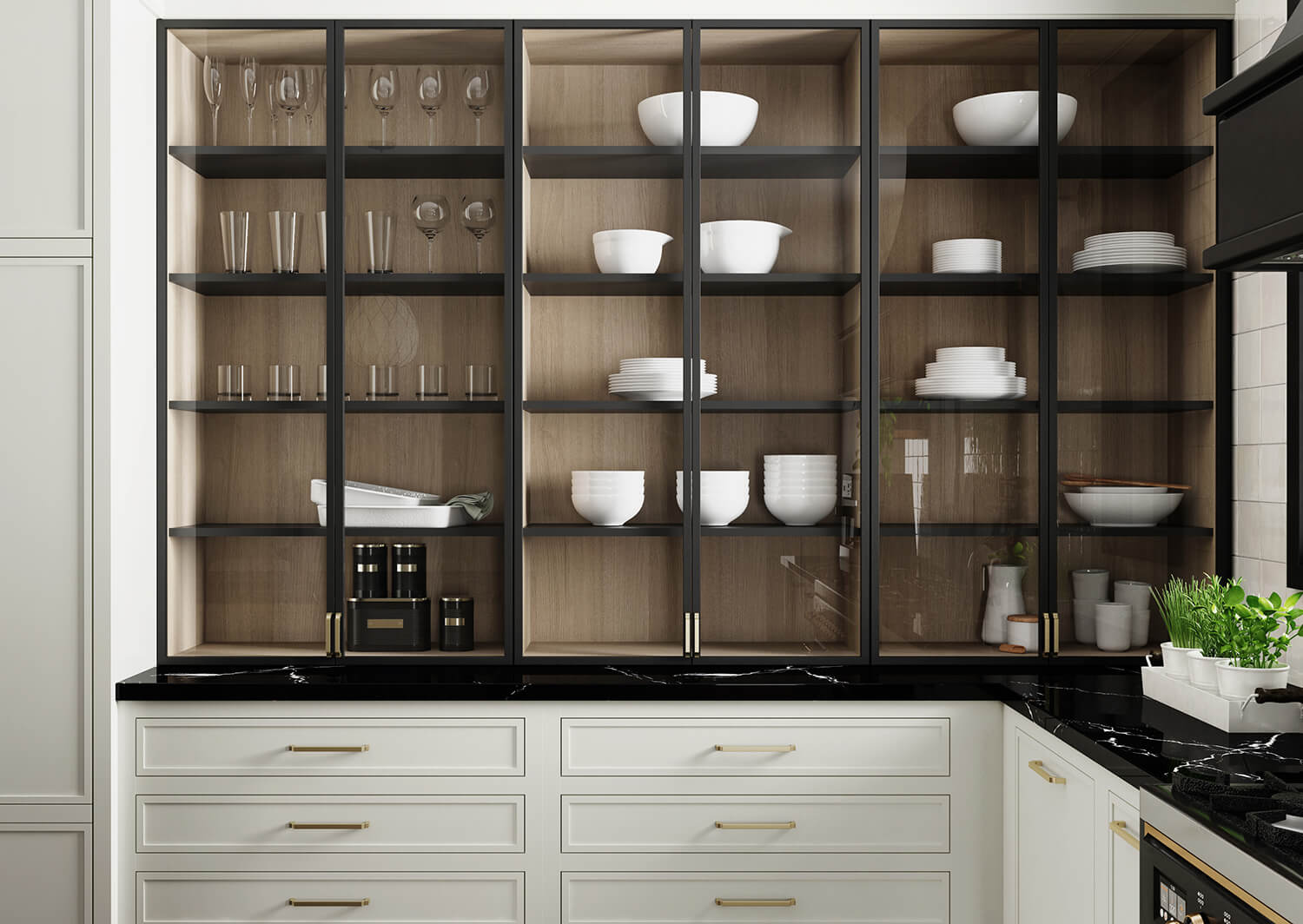 Dura Supreme Aluminum Door Frame #1 on in "Onix" finish on frameless cabinetry with a color combo interior finished in the "Coriander" stain on Quarter-sawn White Oak.