A little over 6 months ago I wrote a blog post about Oak cabinetry and its resurgence in the design world. Since then Oak (especially quarter-sawn) has only continued to grow in popularity, so we are excited to announce the addition of Quarter-Sawn White Oak to our wood offering at Dura Supreme! Quarter-Sawn White Oak can easily be used in any design, from traditional to contemporary, and several of our popular door styles can be designed with this unique wood species.
Quarter-Sawn Oak History 101
Quarter-Sawn Oak (QSO or QSWO for White Oak) has a history entwined with Craftsman-style homes popularized during the Arts and Crafts design period of the late 19th/early 20th century. This style of home is characterized by large wood casings around doors and windows, built-ins, and board and batten wainscoting. QSO, desired for its strength and durability, is a staple when it comes to Mission style cabinetry and furniture, made popular by the Craftsman style. QSO is often associated with fine craftsmanship and detailing and offers a timeless, classic look. Think Amish furniture…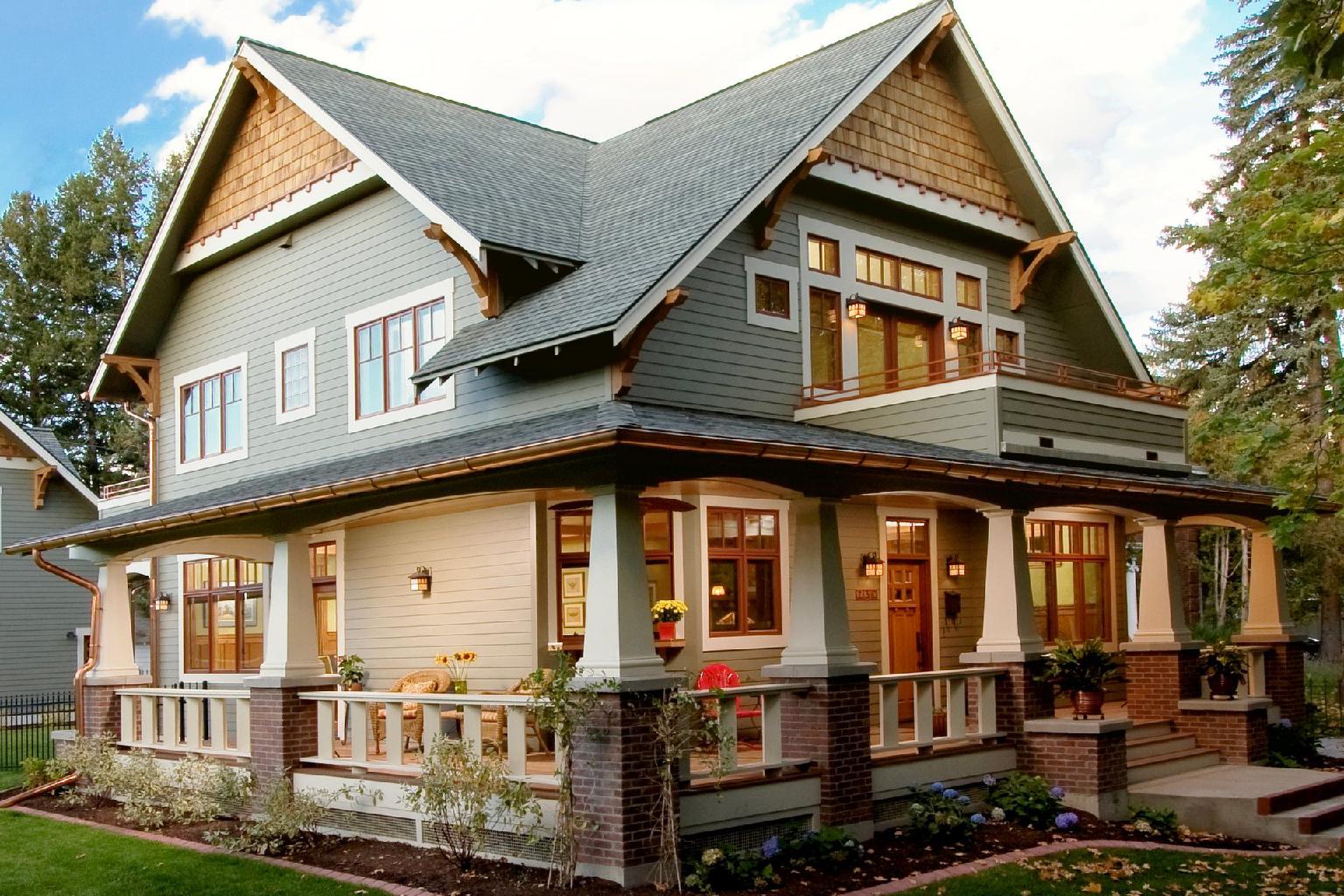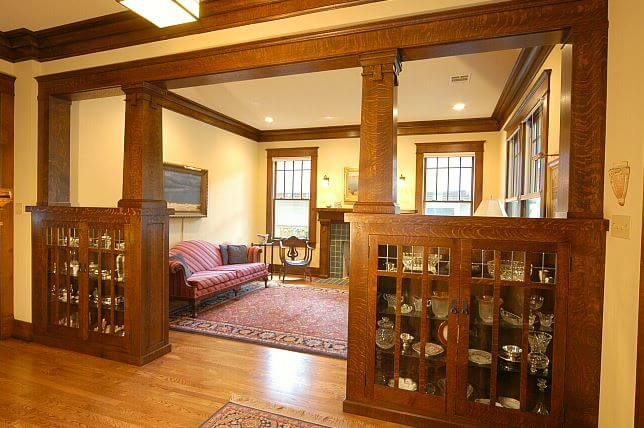 Quarter-Sawn vs. Plain-Sawn
In the comparison below take a look at how the grain differs between the plain-sawn and quarter-sawn cuts. Plain-sawn gives Oak its traditional cathedral (arch) effect: the prominent, open graining that is indicative of Oak. Quarter-sawn means that the log is cut at a 45 degree angle to the radius of the rings. This creates a more consistent, tighter grain instead of the cathedral graining and adds Medullary rays or "flecking," a feature unique to this wood species. QSO is also less likely to warp, which makes it perfect for cabinets and furniture.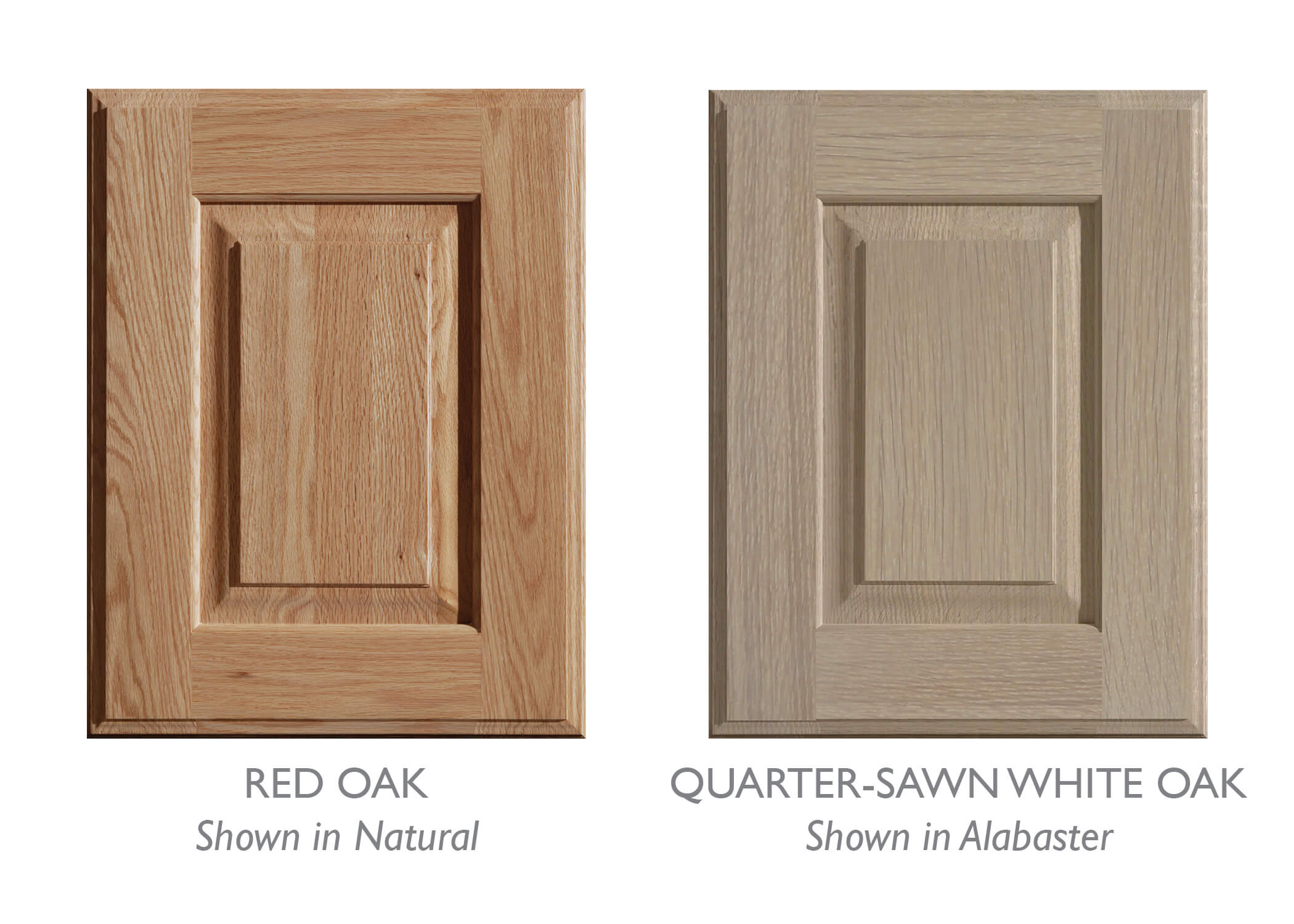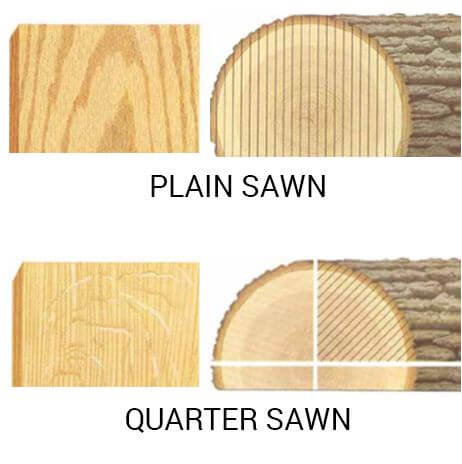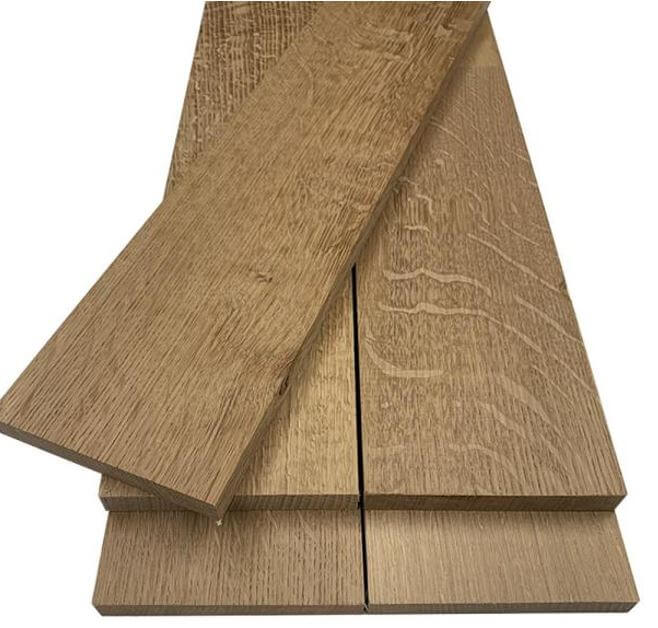 The Medullary rays that characterize QSO boards are clearly visible on the right-hand board.
The photo below is a great example of both types of wood cuts; the door frames are obviously plain-sawn Oak while the built-in desk is made of quarter-sawn Oak.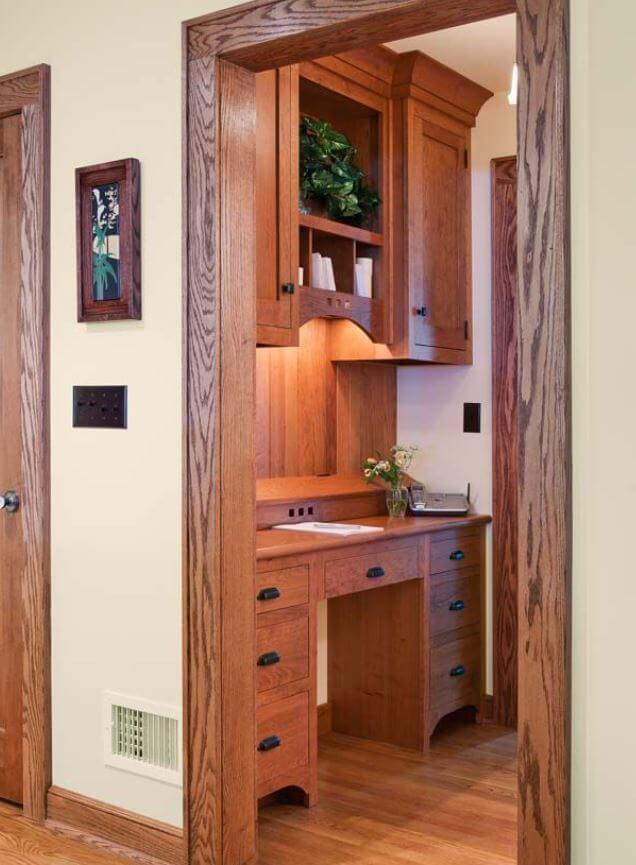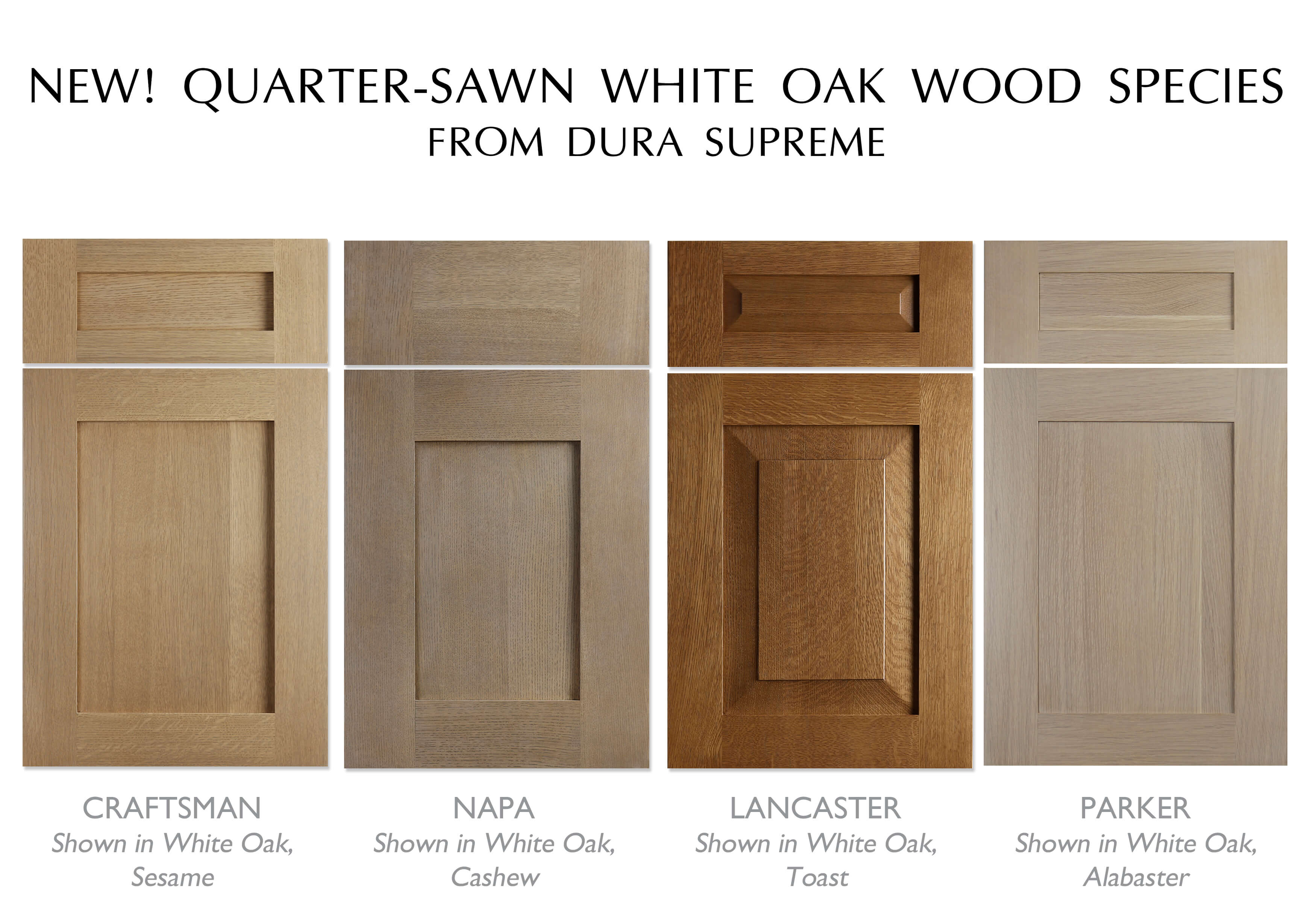 With design trends moving in the direction of soft contemporary, we're seeing more colors found in nature. The light color of White Oak lends itself to more natural tones and becomes a true brown when stained darker instead of the reddish brown that Red Oak takes on. QSWO has the look of wood lightened by exposure to the sun or sea salt and adds subtle character and softness to any room when mixed with other woods or paints, such as Dove White. In fact, we introduced our Alabaster stain specifically for QSWO to get that soft, beachy feel.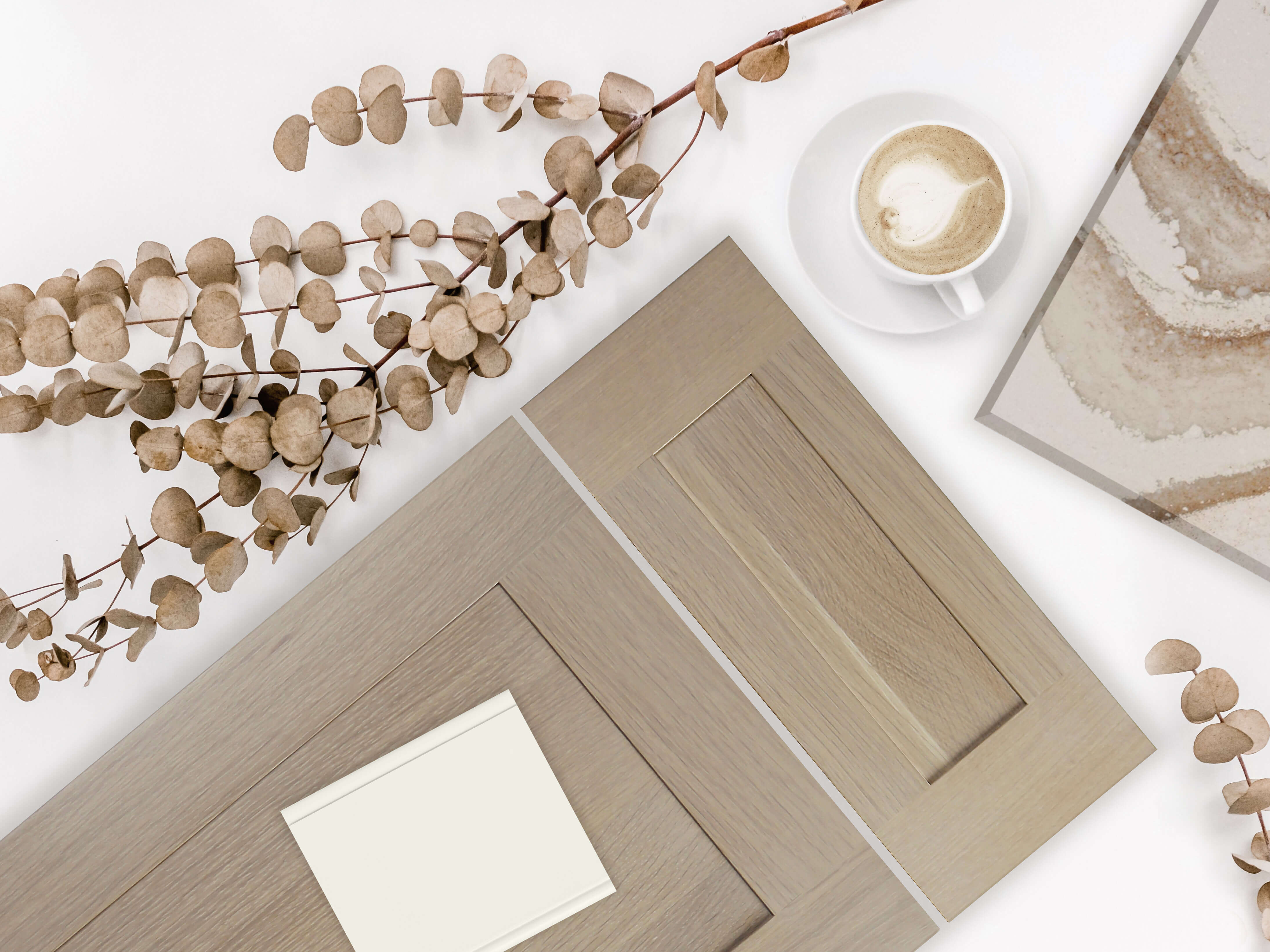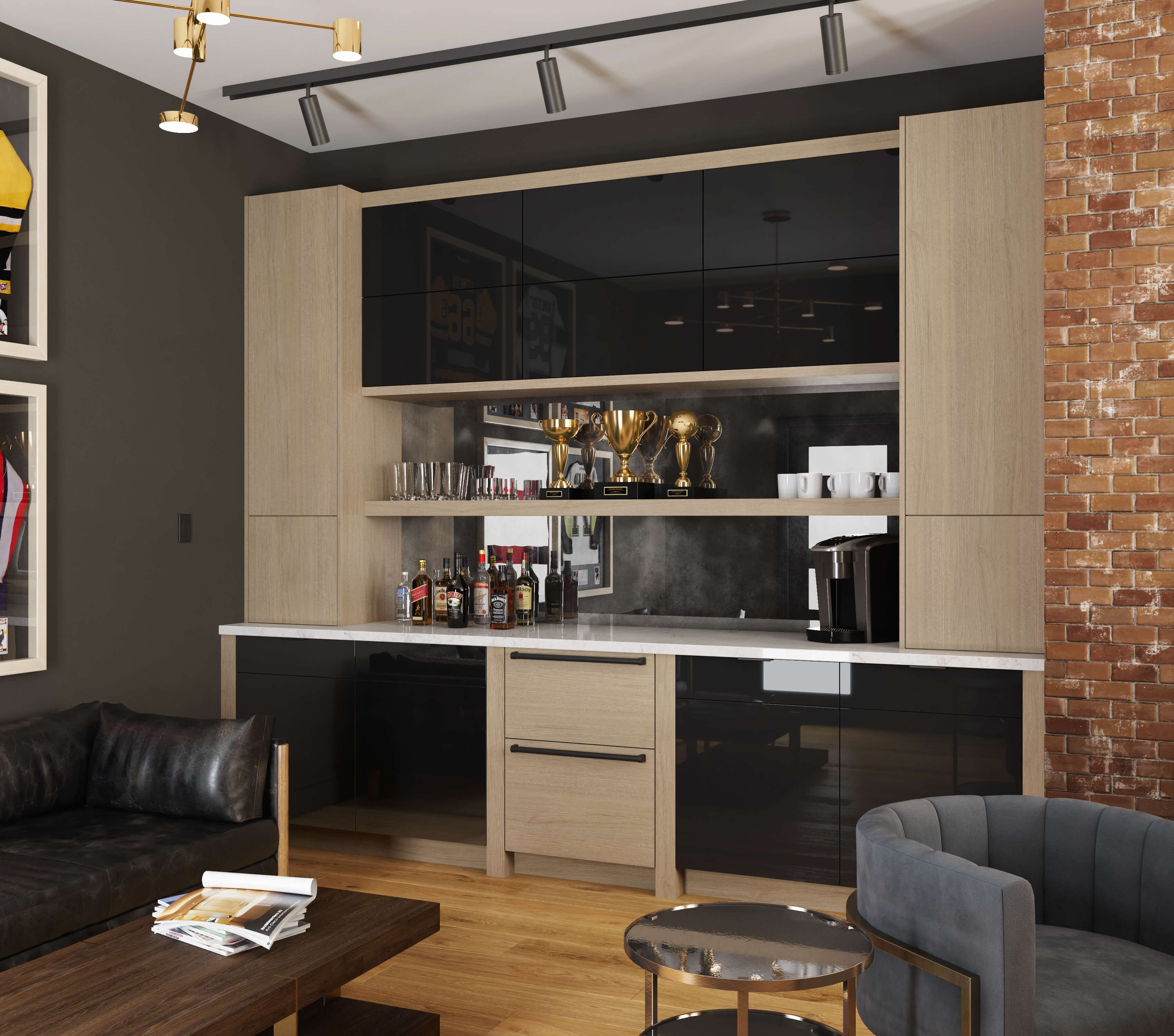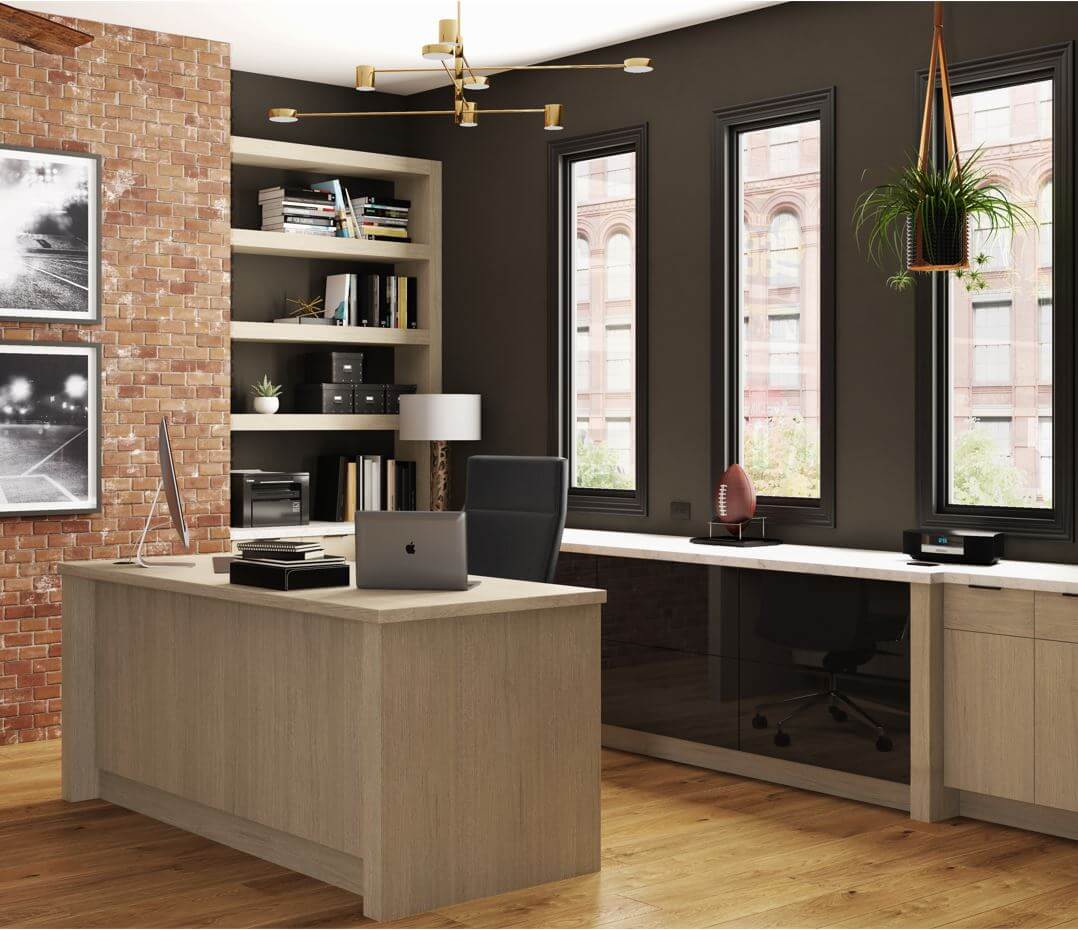 The below bath is a great example of transitional design. It features our new Parker door in Alabaster-stained QSWO on the floating vanity with linen cabinets. Another great example of balancing the black and gray finishes with a light, consistently grained wood.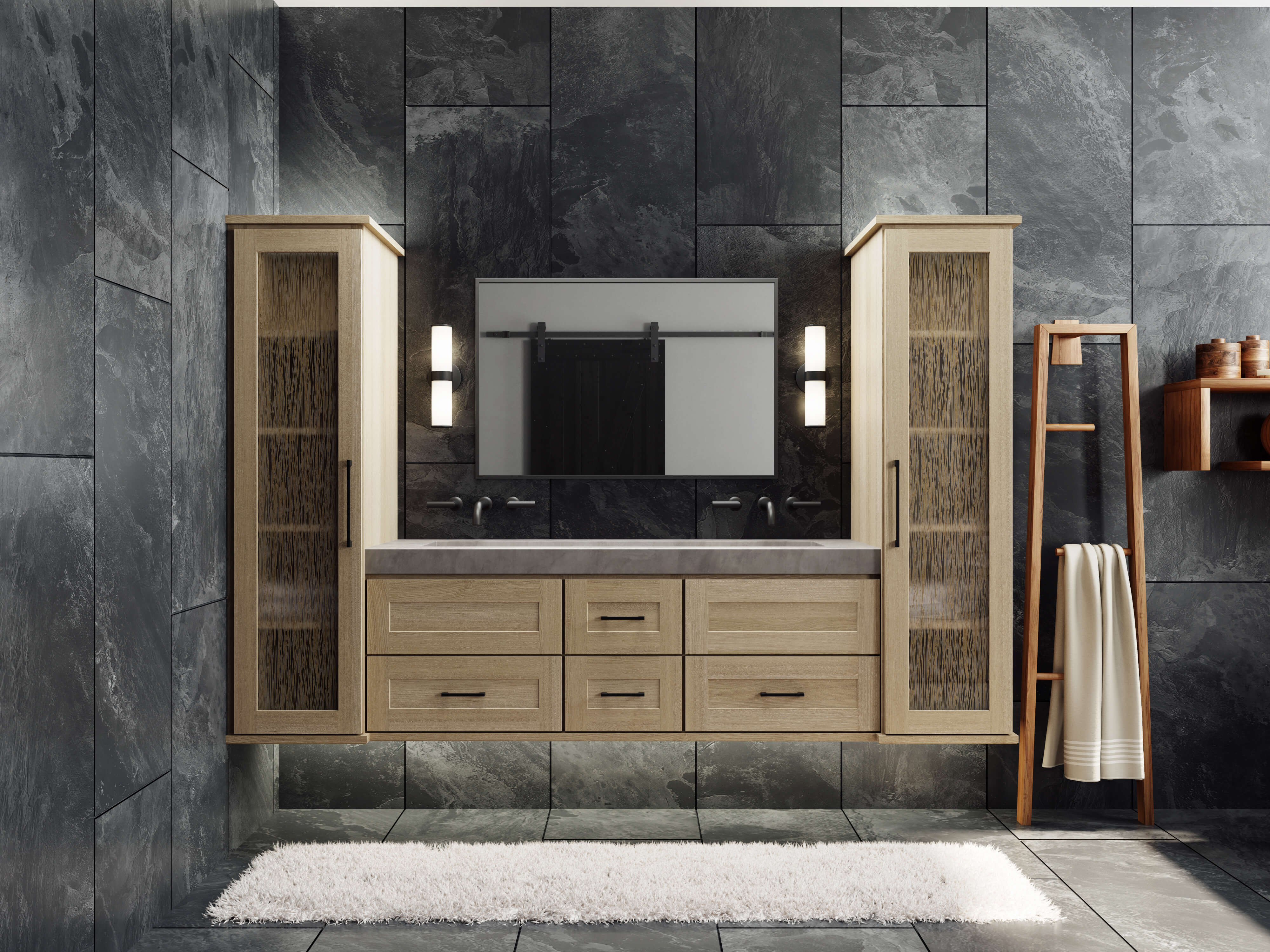 Whether you are designing for a traditional, transitional, or contemporary project, consider Quarter-Sawn White Oak for its beauty and timeless look!