Modern Farmhouse is a style that combines a mix of modern and industrial elements to create a streamlined, sophisticated, yet comfortable look.  This style has become extremely popular, incorporating the new and the old in a more refined and minimalistic way. Let's take a walk through this beautiful Modern Farmhouse inspired home by NVS Kitchen and Bath with Kohlmark Group to explore this captivating look.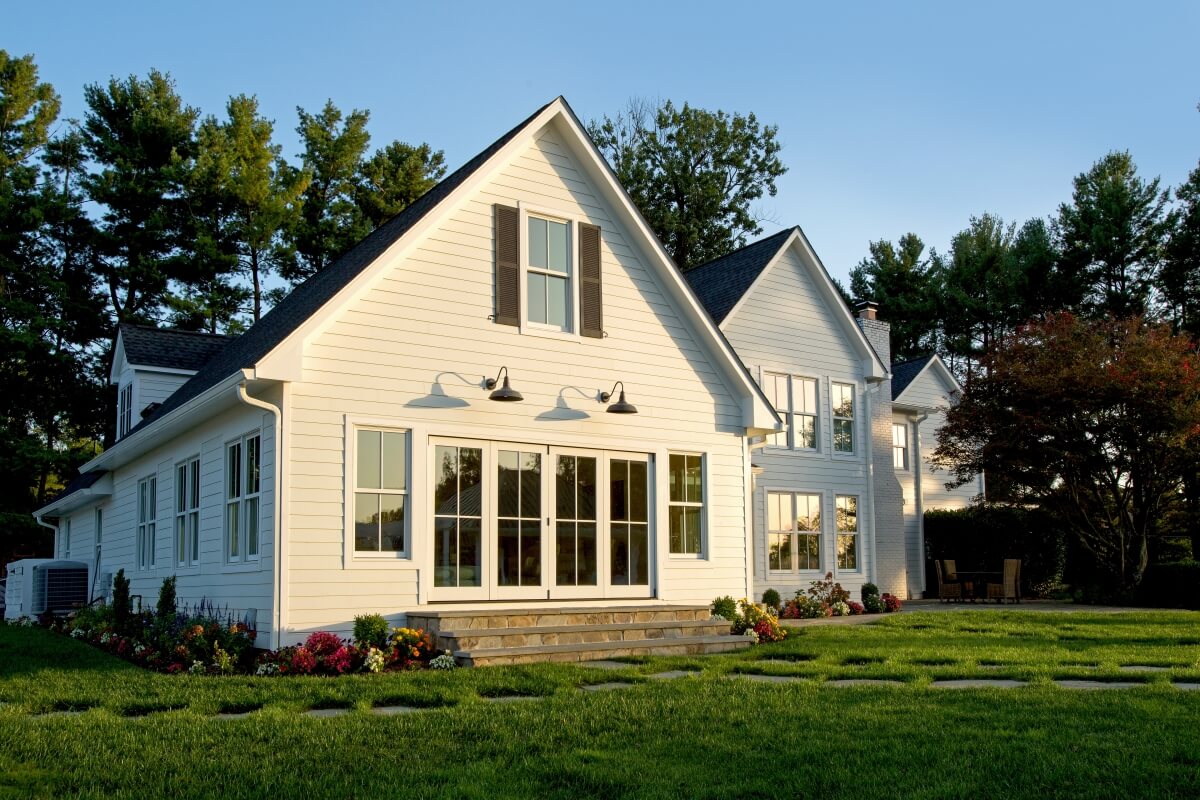 A classic white exterior with black accents and industrial style lighting
The basic Modern Farmhouse design starts with a crisp, neutral color palette consisting of light and dark finishes, adding in natural, rustic wood for texture. For cabinetry, door styles typically have a flat center panel and clean, simple lines.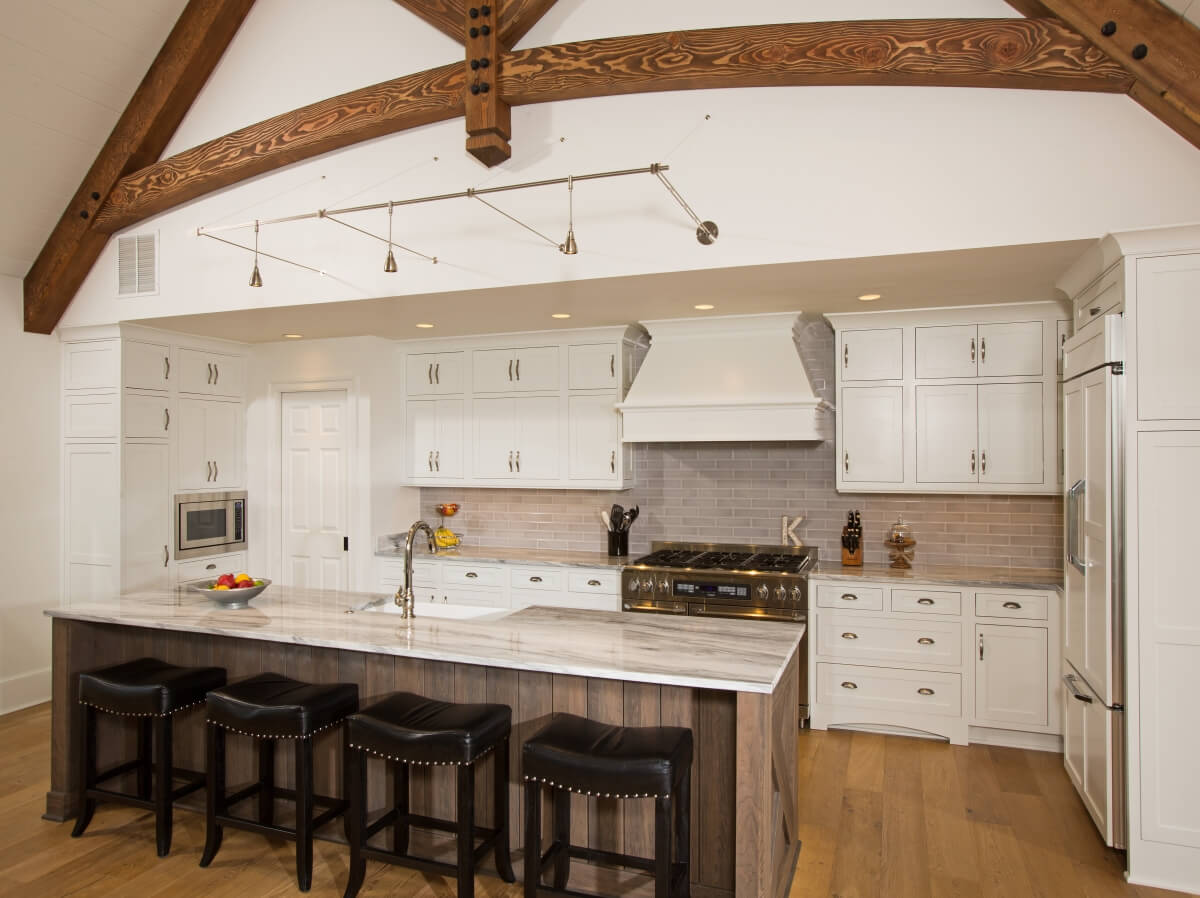 Light and dark cabinetry warmed with wood floors. Homestead Panel Inset Door Style in White Paint and Cherry Weathered D.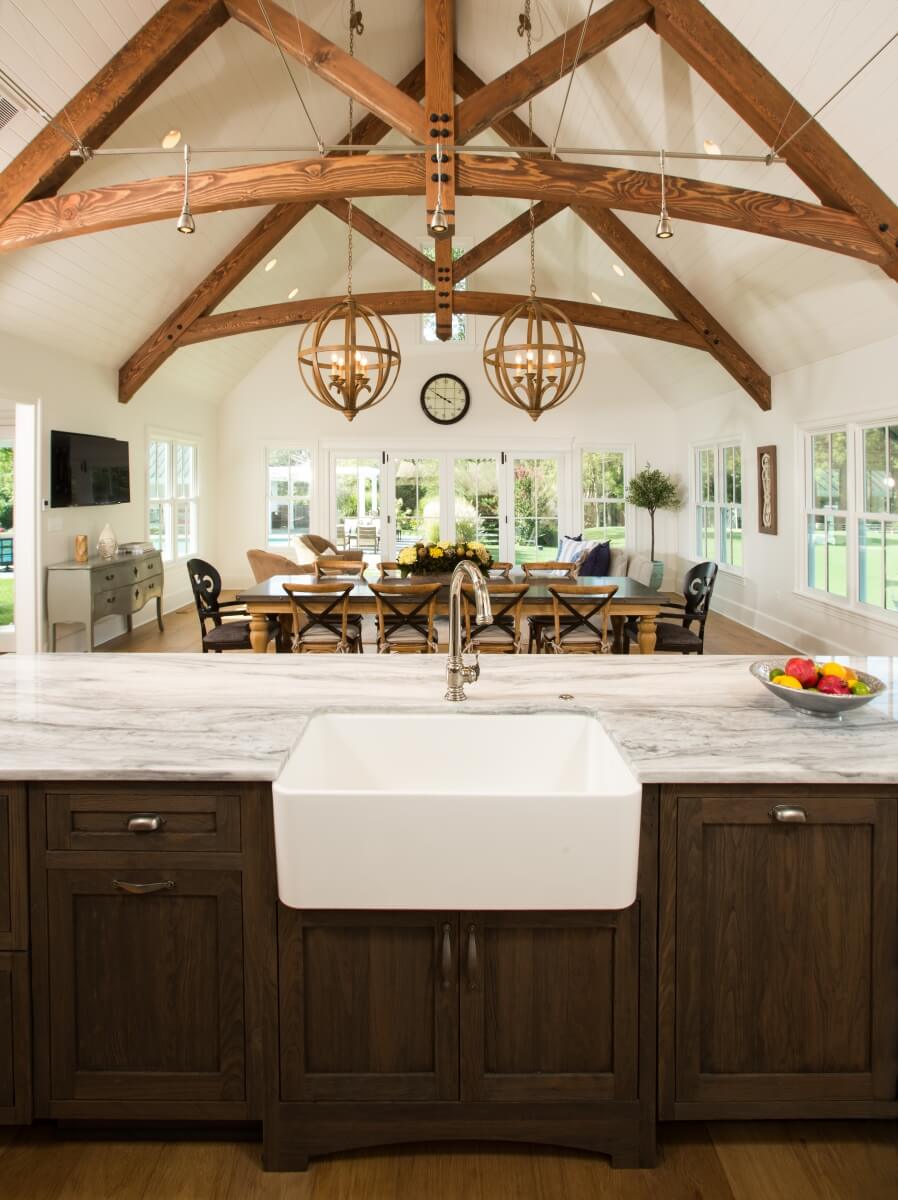 As a nod to the farmhouse reference, adding in industrial-inspired elements such as lighting, exposed beams or seating provides visual interest along with functionality. Including a large farm table mimics an eat-in kitchen, a throwback to the traditional farmhouses of the past.  Mixing up the seating with a combination of chairs and benches brings a curated look to the space.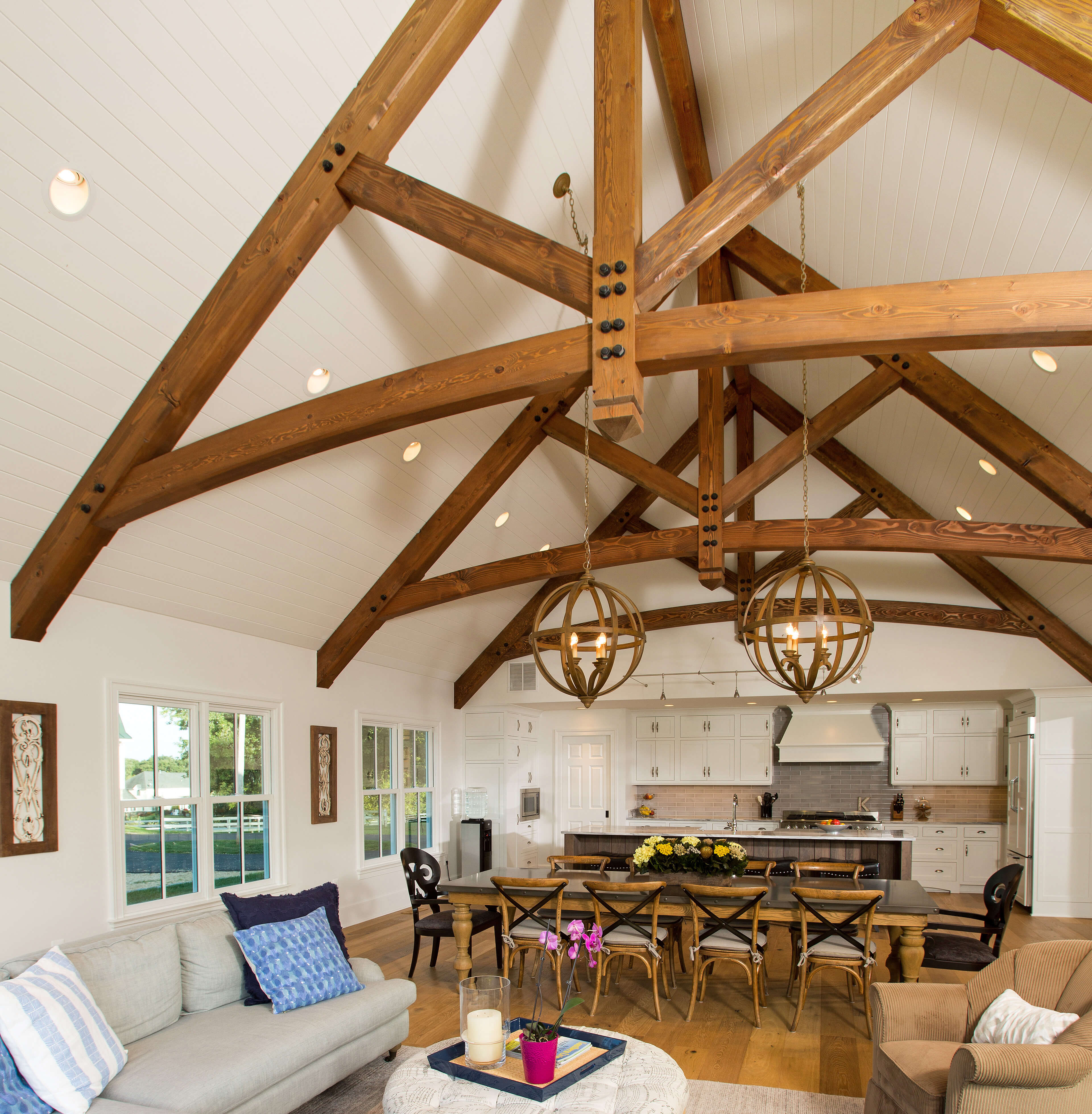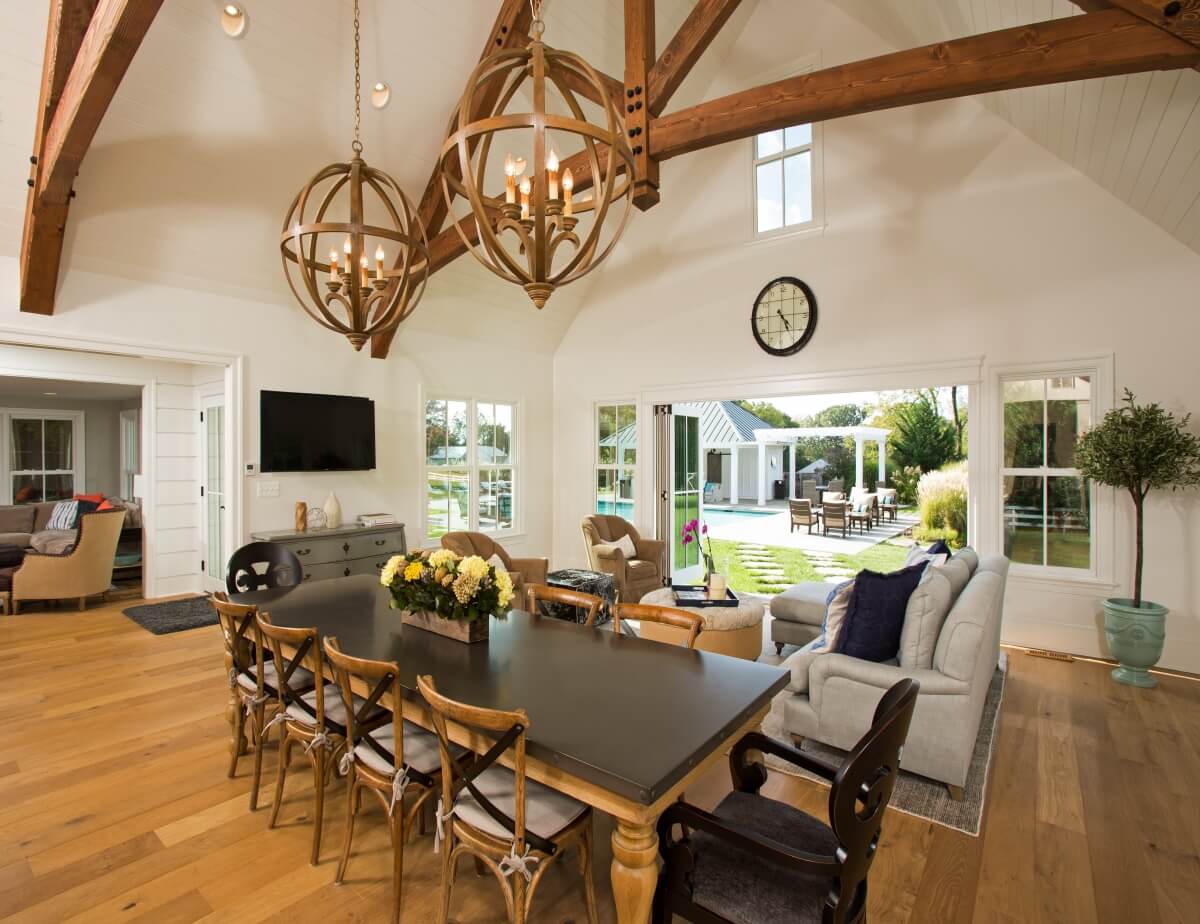 Wide plank hardwood flooring and shiplap on the walls and ceiling are other design elements that are very appropriate for a Modern Farmhouse.  Adding dramatic, exposed beams brings in the industrial feel.
Sliding barn doors are an obvious choice, but not only for the style itself.  They are a great solution when there isn't room for a hinged door or pocket door.  Incorporating the X-motif either in the barn door or as an end cap on an island also brings another simple, yet classic farmhouse element.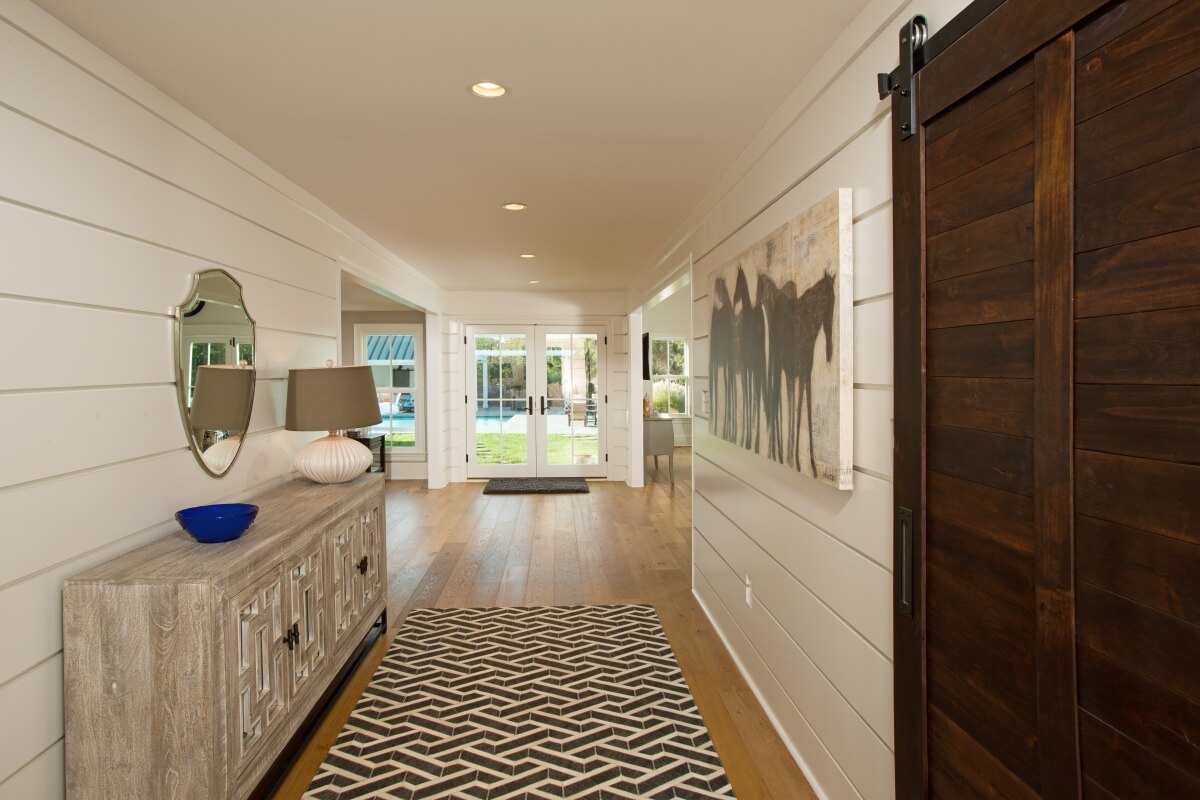 Shiplap walls and a sliding barn door are perfect choices for this modern farmhouse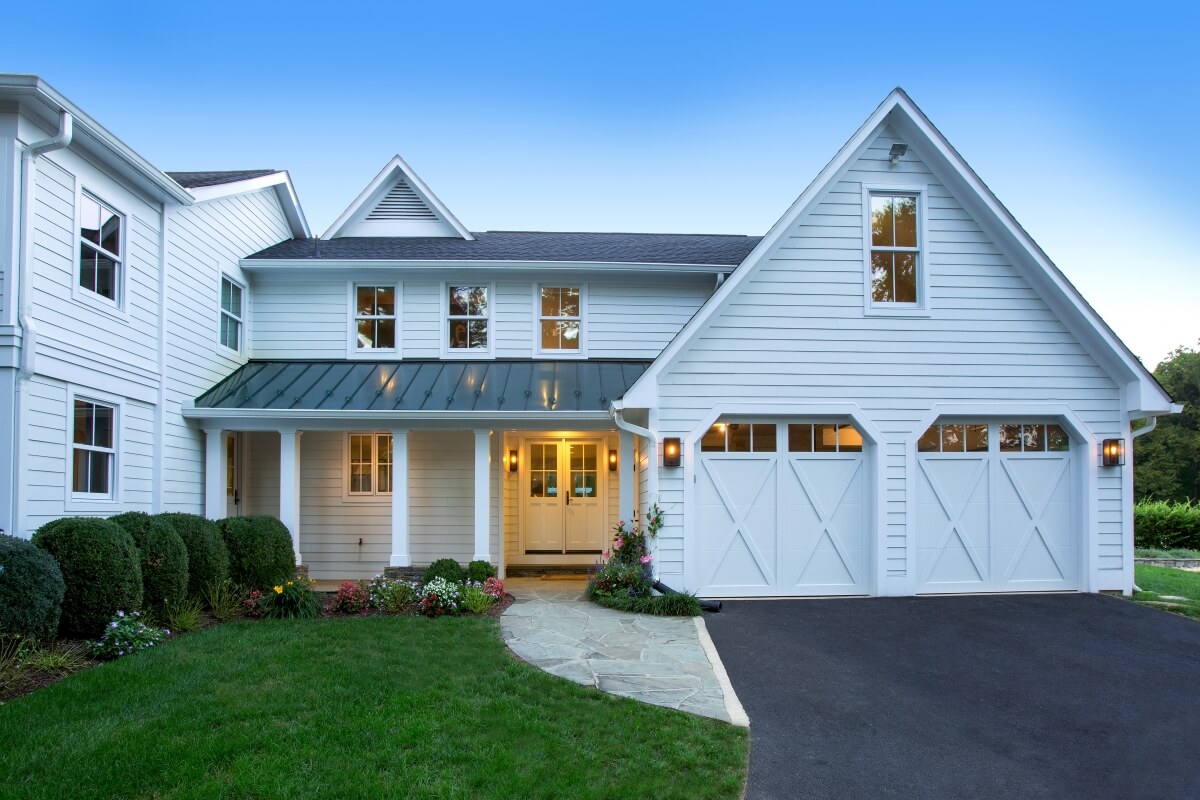 Shiplap walls and a sliding barn door are perfect choices for this modern farmhouse
Whether it's a kitchen or an entire house, the Modern Farmhouse style is quickly becoming a classic.
For more information on this spectacular modern farmhouse contact: NVS Kitchen and Bath