Are you dreaming of a white kitchen? Stylish, sleek white kitchens are a timeless look that is surging in popularity. White painted cabinetry is more popular than ever before. It's easy to see why – white makes a room look bigger and brighter. It also creates a beautiful backdrop for emphasizing other elements of the design.
White painted cabinetry works with so many different kinds of styles, from traditional to transitional and contemporary. Although White paint is the most popular choice, homeowners and designers are designing with shades of white and gray to blend beautifully and seamlessly throughout an entire home.
Dura Supreme's standard paint finish options include several shades of white. In addition to those finishes, the Personal Paint Match Program allows you to choose from the ENTIRE Sherwin-Williams and Benjamin Moore paint palettes – that's over 5,000 colors!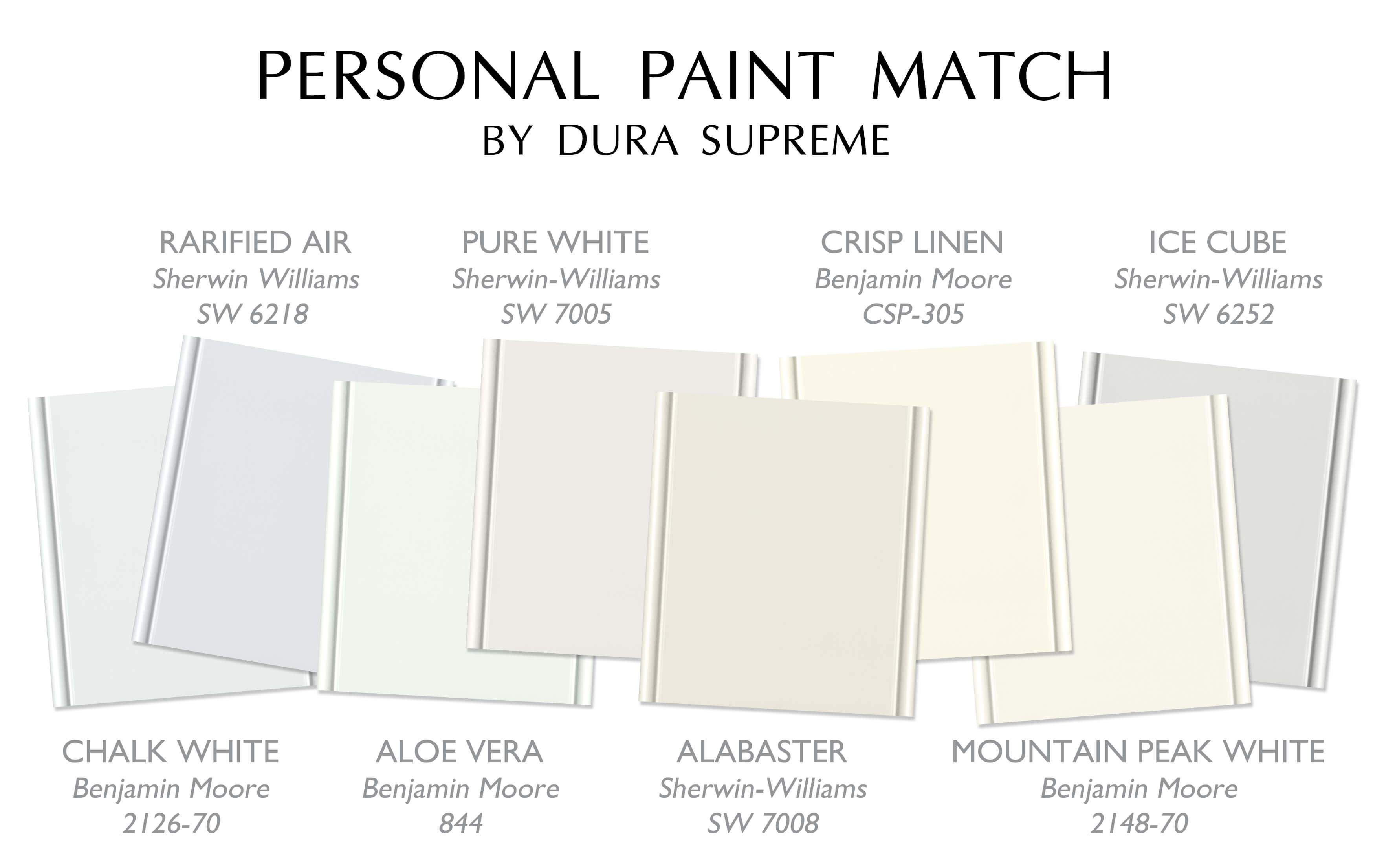 Something as simple as being able to select the perfect shade of white that complements the counters and tile AND works well in a specific lighting situation can be harder than it sounds.
If you can't find the right shade in Dura Supreme, Sherwin-Williams, or Benjamin Moore's color palette… Dura Supreme's Custom Finish program can match any color you have your heart set on. Having unlimited options makes that process so much easier.
From all of us at Dura Supreme Cabinetry, we wish you a very merry, WHITE painted Christmas!