There are many miscellaneous items that are used every day in the bathroom. Sometimes it's hard to decipher where and how to store each item. Not only are we dealing with a large variety of supplies, but the bathroom is also a high traffic zone. When designing your bathroom cabinetry, plan your storage to fit your personal routine.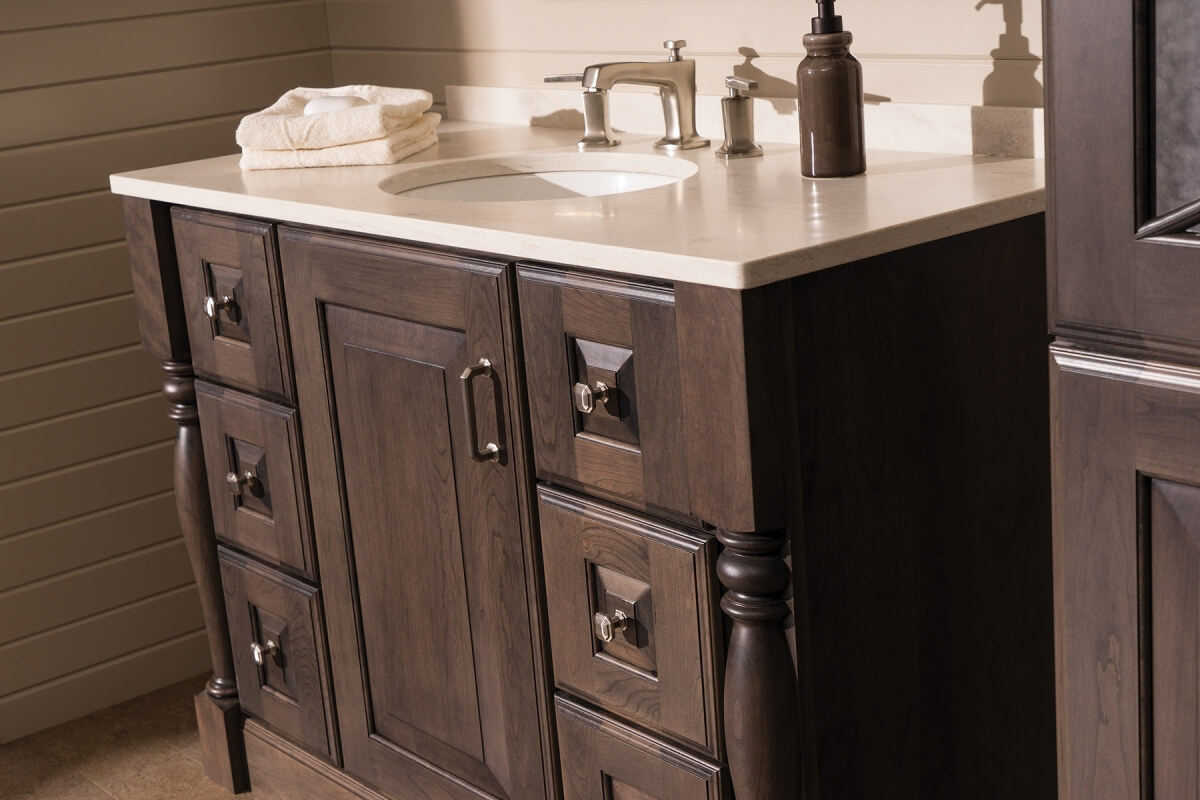 Identify Your Daily Bathroom Routine
Start with your daily routine. Some have a vast array of hair products, or elaborate makeup collections while others have fewer beauty cosmetics but more health and wellness products.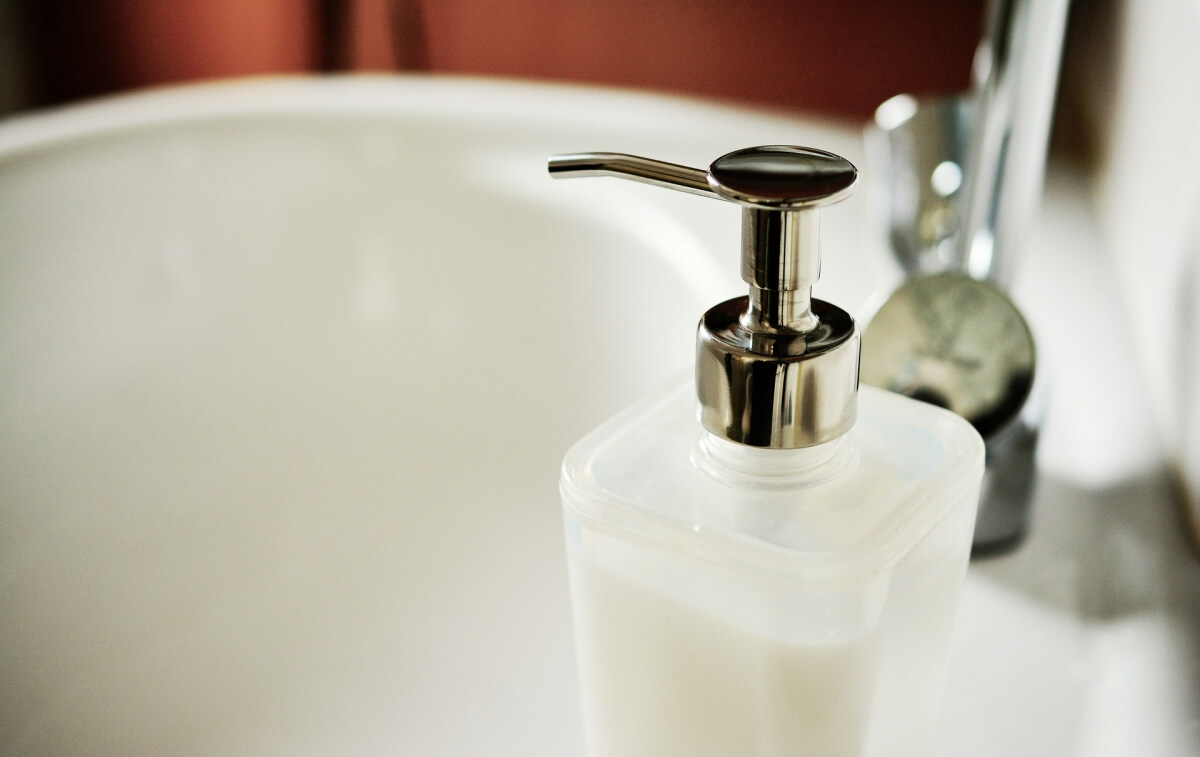 Start by taking note of your daily routine and if it's a shared bathroom, consider the habits of others in your home as well.  If it's a shared bathroom, do you prefer to keep each person's bathroom supplies separate, or do you share many of the same items?
Now, what to put in those bathroom drawers?
A variety of Divided Trays, Drawer Partitions, and Drawer Rack Systems can be incorporated in the bathroom to create segmented storage that is personalized to fit your needs.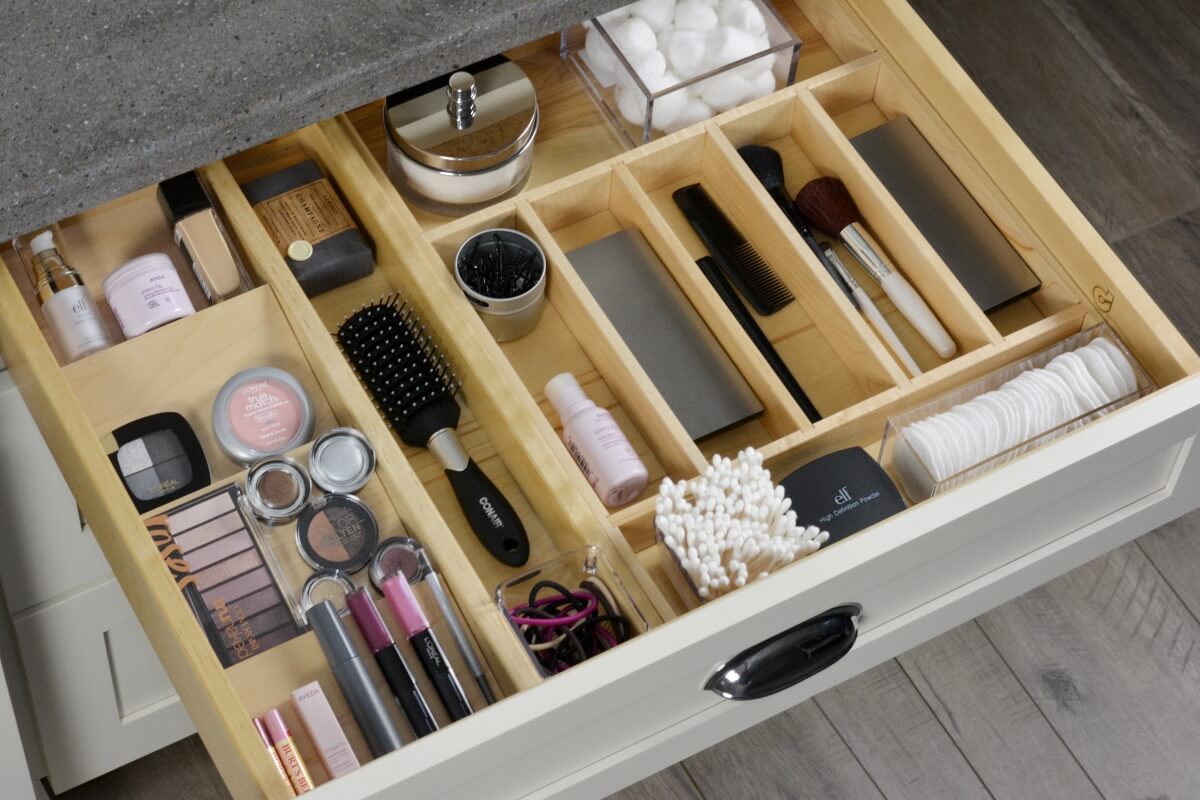 Divided drawers can create an organized display of your makeup, nail polish, perfumes, colognes, and skincare collections.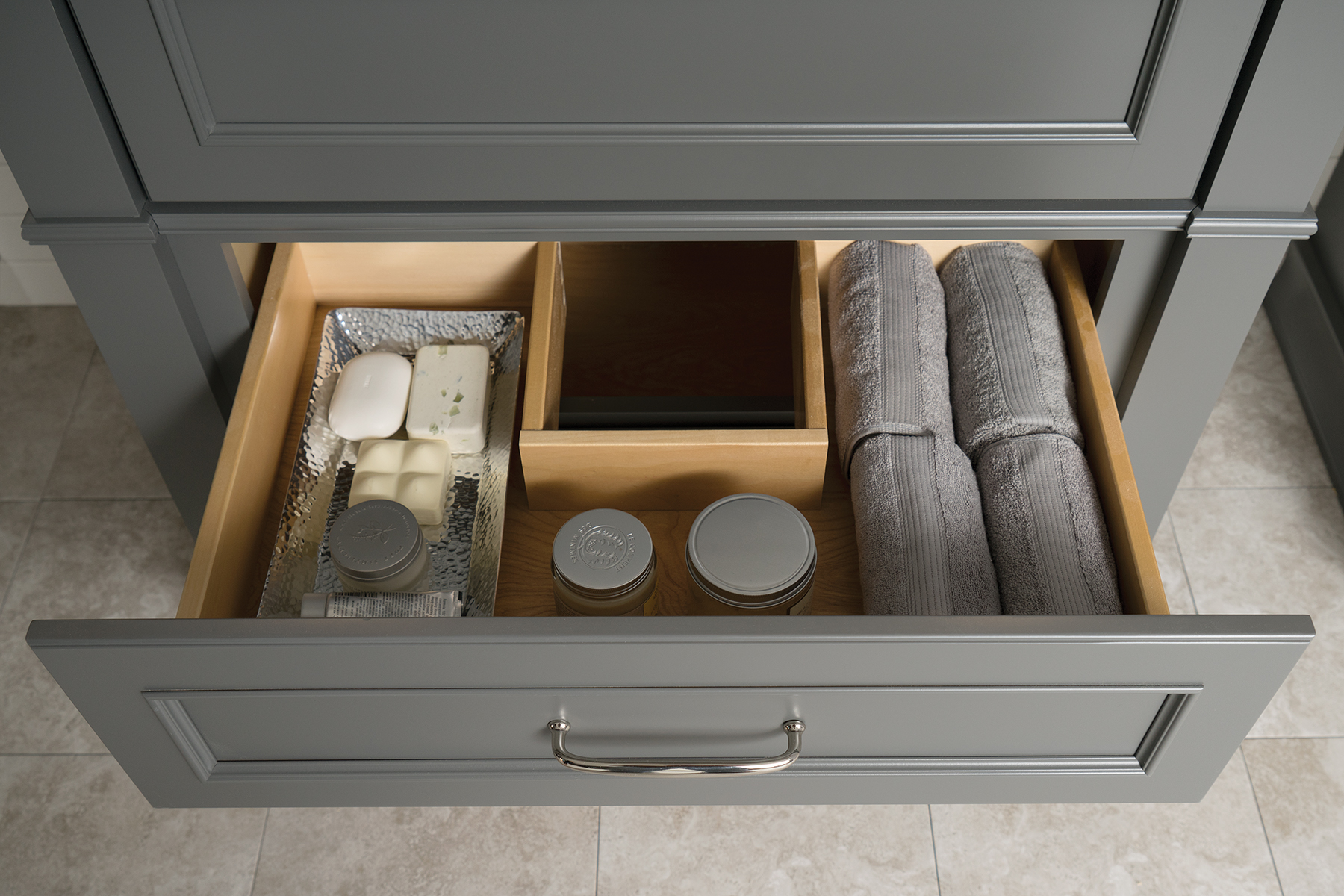 Keep your counters free by storing frequently used items in a Plumbing Drawer. This will also help maximize the use of storage under the sink.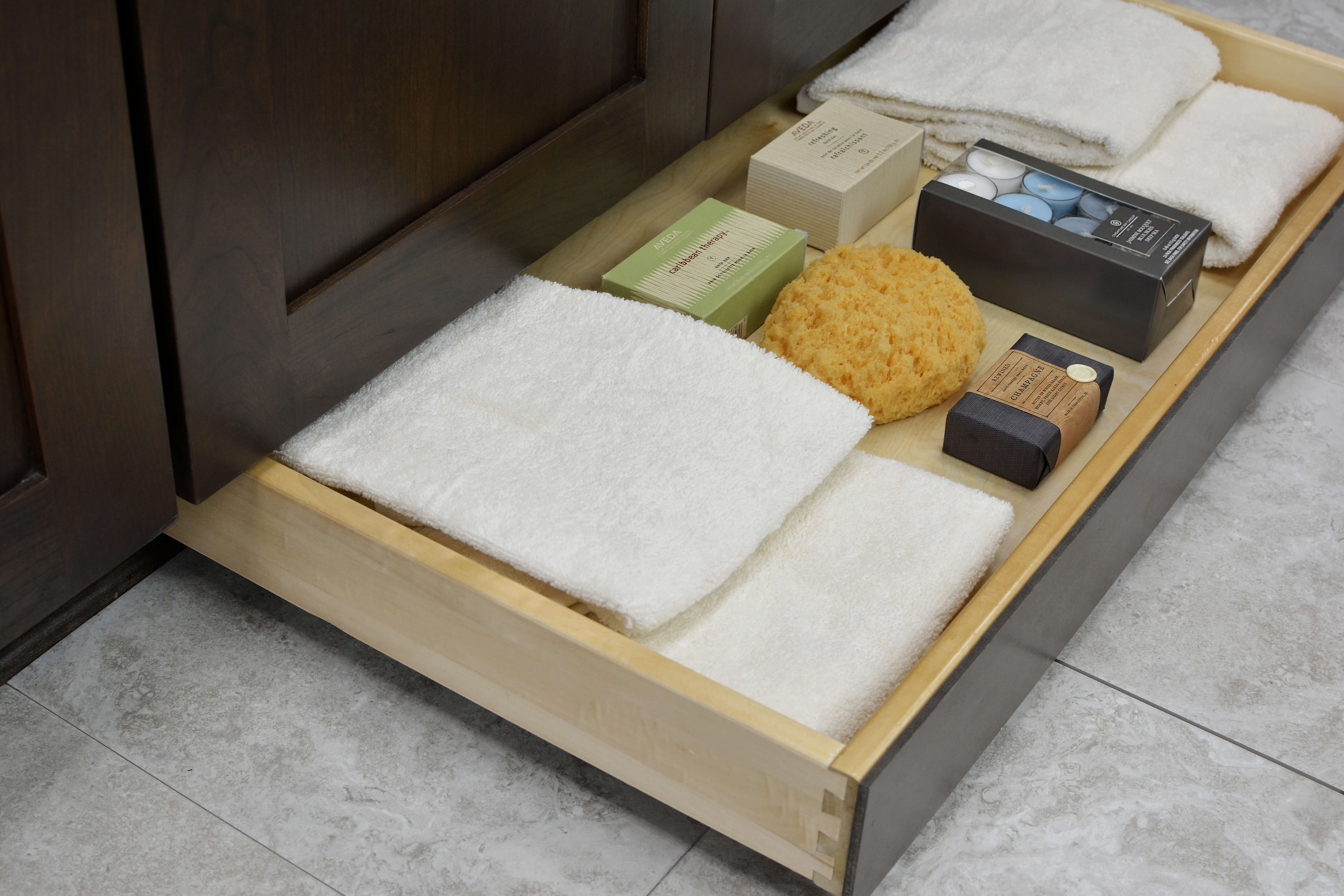 If you're like me, and love to keep back-up supplies on hand, store your extras out of the way and hidden in a Toe Space Drawer.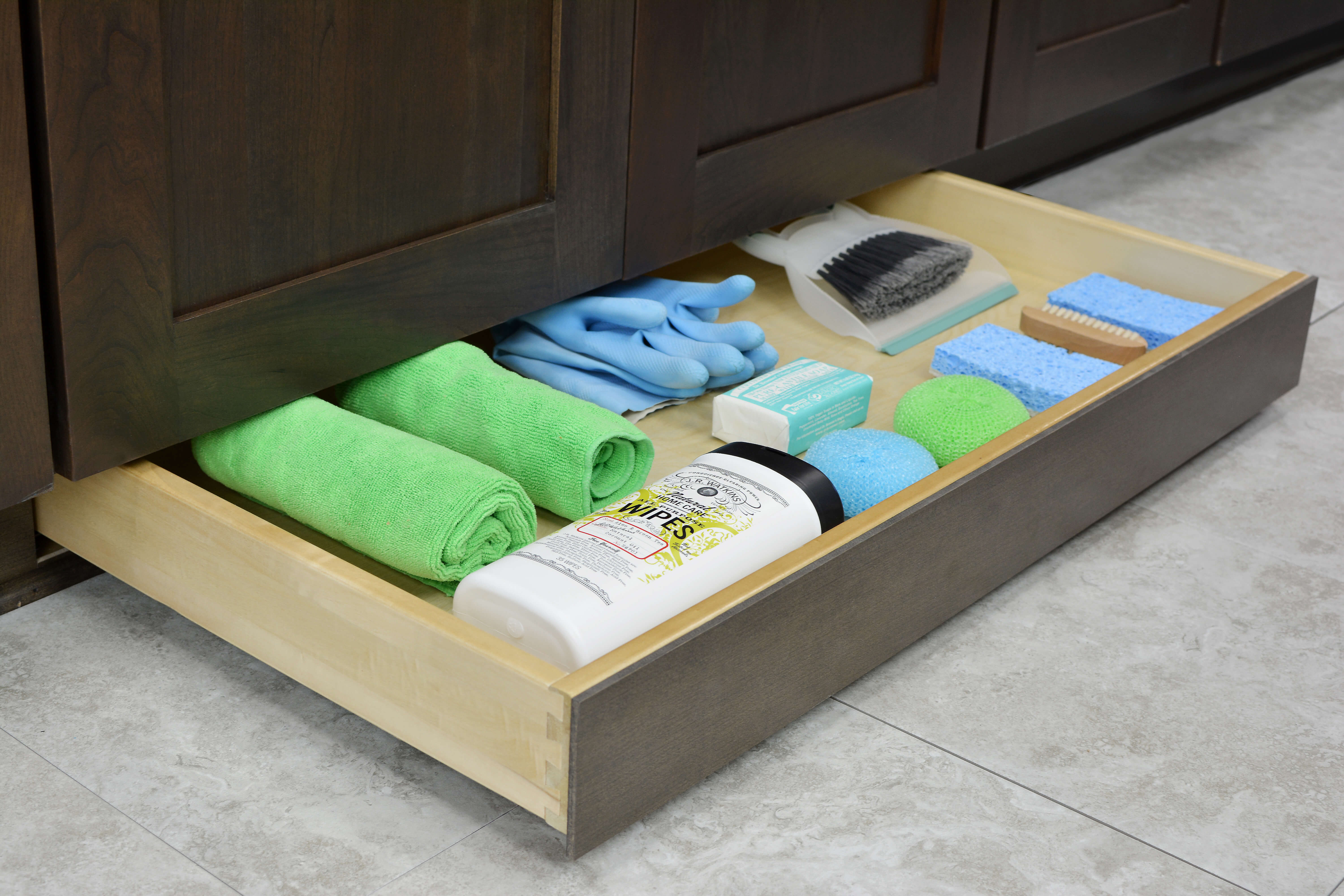 This is also a perfect place to stash bathroom cleaning supplies that you'd like to keep handy, yet out of sight.
There are many ways you can customize your bathroom drawers to help you quickly find and store your supplies. Taking control of your bathroom storage will help make your daily routine easier, faster, and more enjoyable.