Remodeling a bathroom is one of the top improvement projects that many homeowners elect to do when revamping their space or adding value to their home. Bathroom remodels are an exciting and creative process, but with that comes big responsibility and pressure to make the right informed decisions that will last a lifetime.
A bathroom remodel whether large or small should be carefully planned out with the primary users in mind to ensure that the space is not only beautiful but also fully functional. As a Certified Kitchen & Bath Designer (CKBD), I always refer to the National Kitchen & Bath Association (NKBA) guidelines when I am designing or redesigning a bathroom project for a client.
What are the NKBA Guidelines you ask? In summary, The NKBA Guidelines are a collection of planning suggestions to aid design professionals in the safe and effective planning/design of kitchens and bathroom projects. There are 27 Bathroom Guidelines total from the NKBA, but today I am going to review my top 7 picks that I feel are essential when planning a bathroom remodel.
My Top 7 Bathroom Guidelines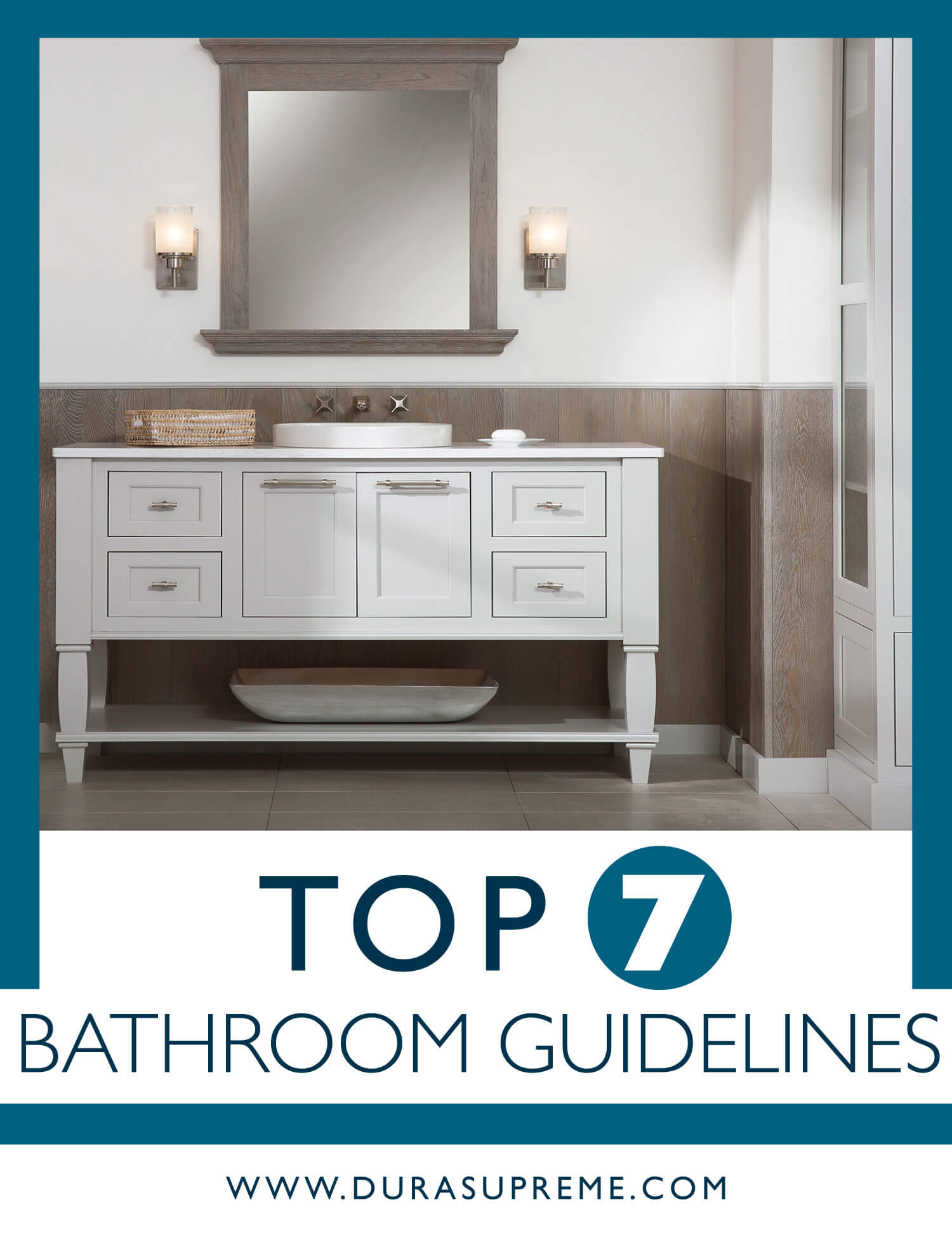 1. Clear Space
The last thing you want in your bathroom is not enough room to move around and function in the space. Plan to have clear floor space of at least 30" from the front edge of all fixtures (sink, toilet, bathtub and shower) to any opposite bath fixture, wall or obstacle. This will ensure that you will have plenty of room to move around and function properly in your bathroom.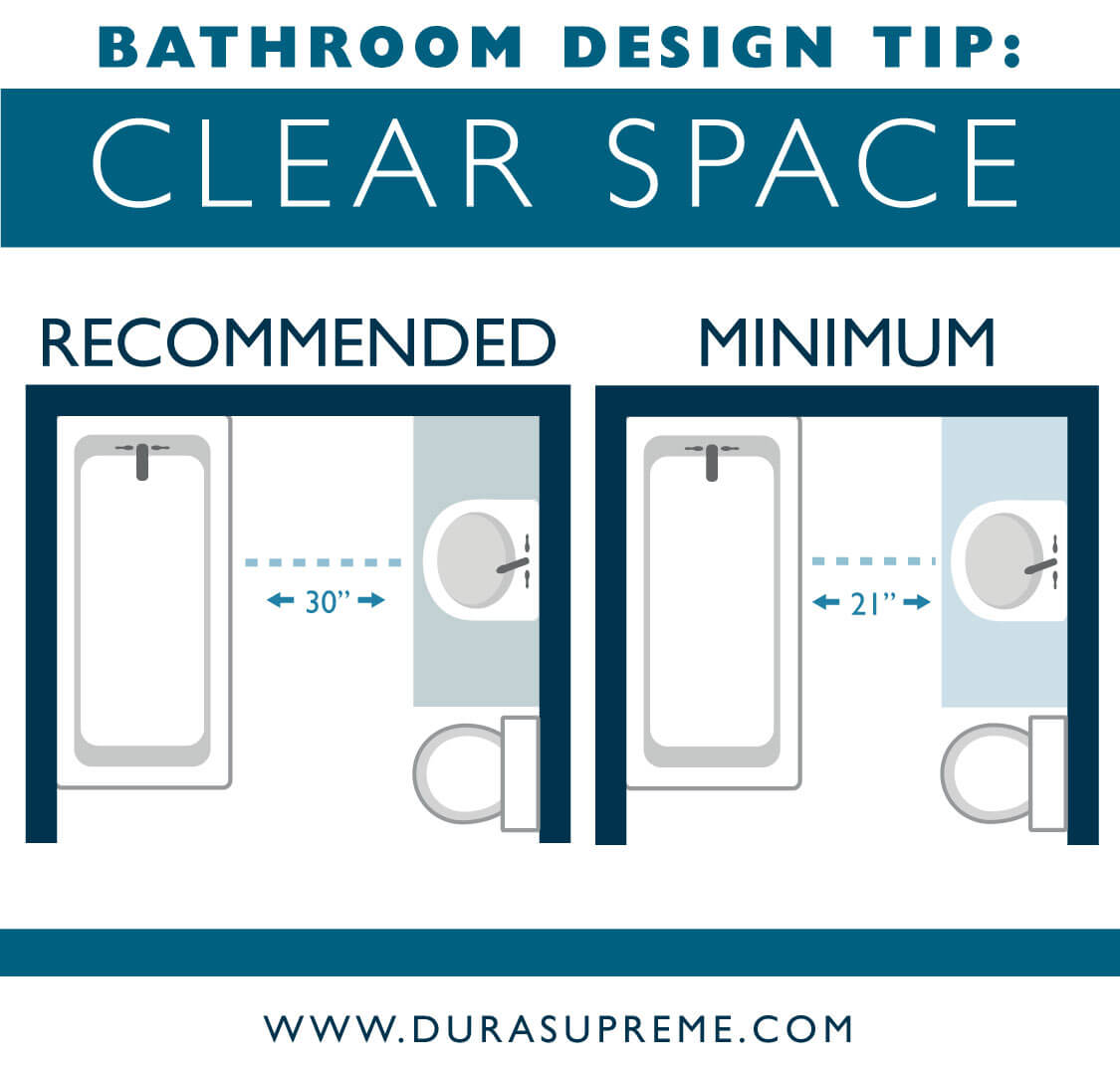 2. Door Interference
When considering the amount of floor space you will need, also consider where your entry door is located. You do not want your entry door colliding and interfering with any of the primary fixtures in your bathroom area. For example, if you ever grew up in a small house with a small bathroom like the one I did, you knew that you could pull out one of the bathroom drawers to keep the entry door closed and preventing your annoying little brother from bugging you while you were getting ready for school.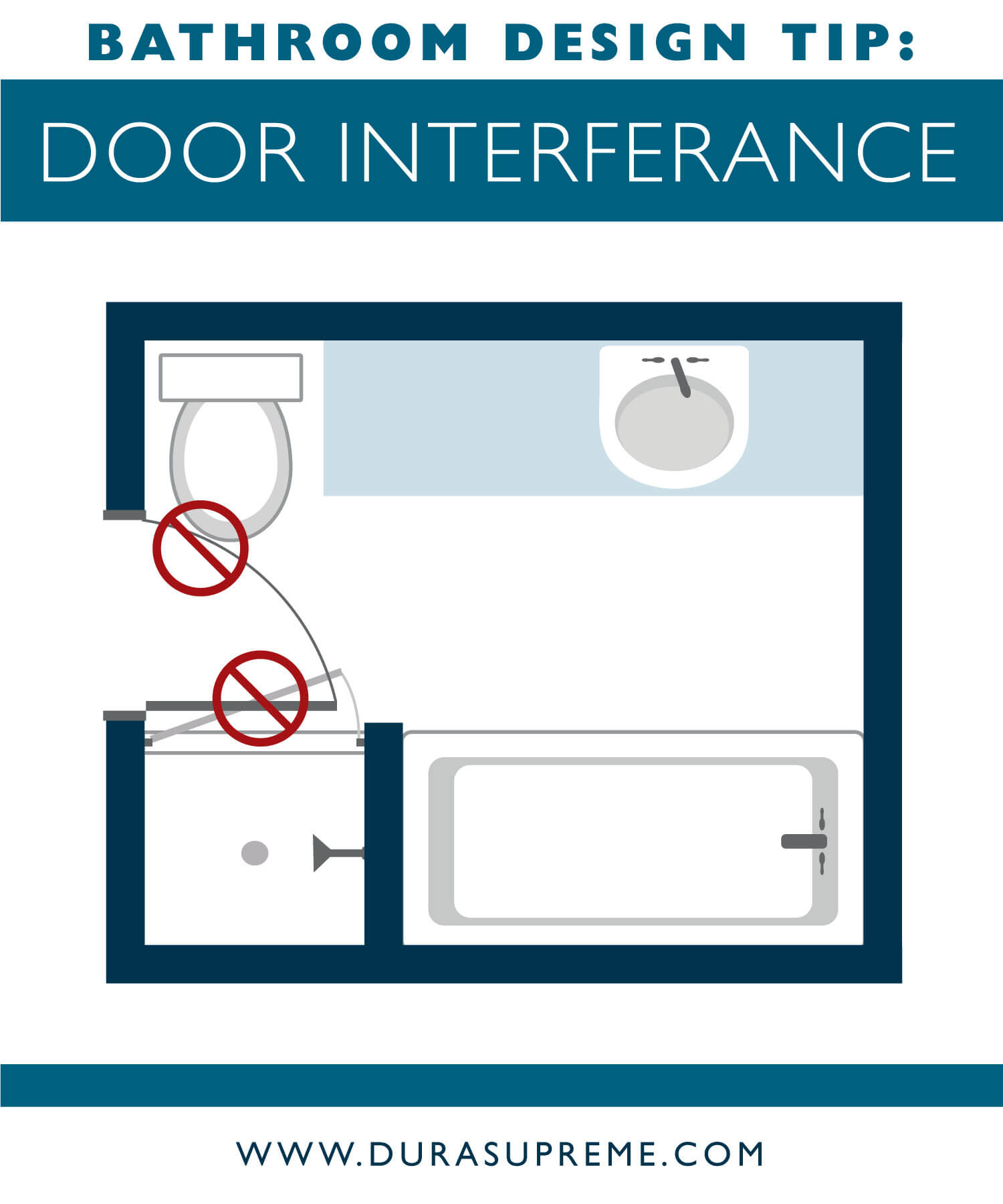 3. Lavatory Placement (Single and Double)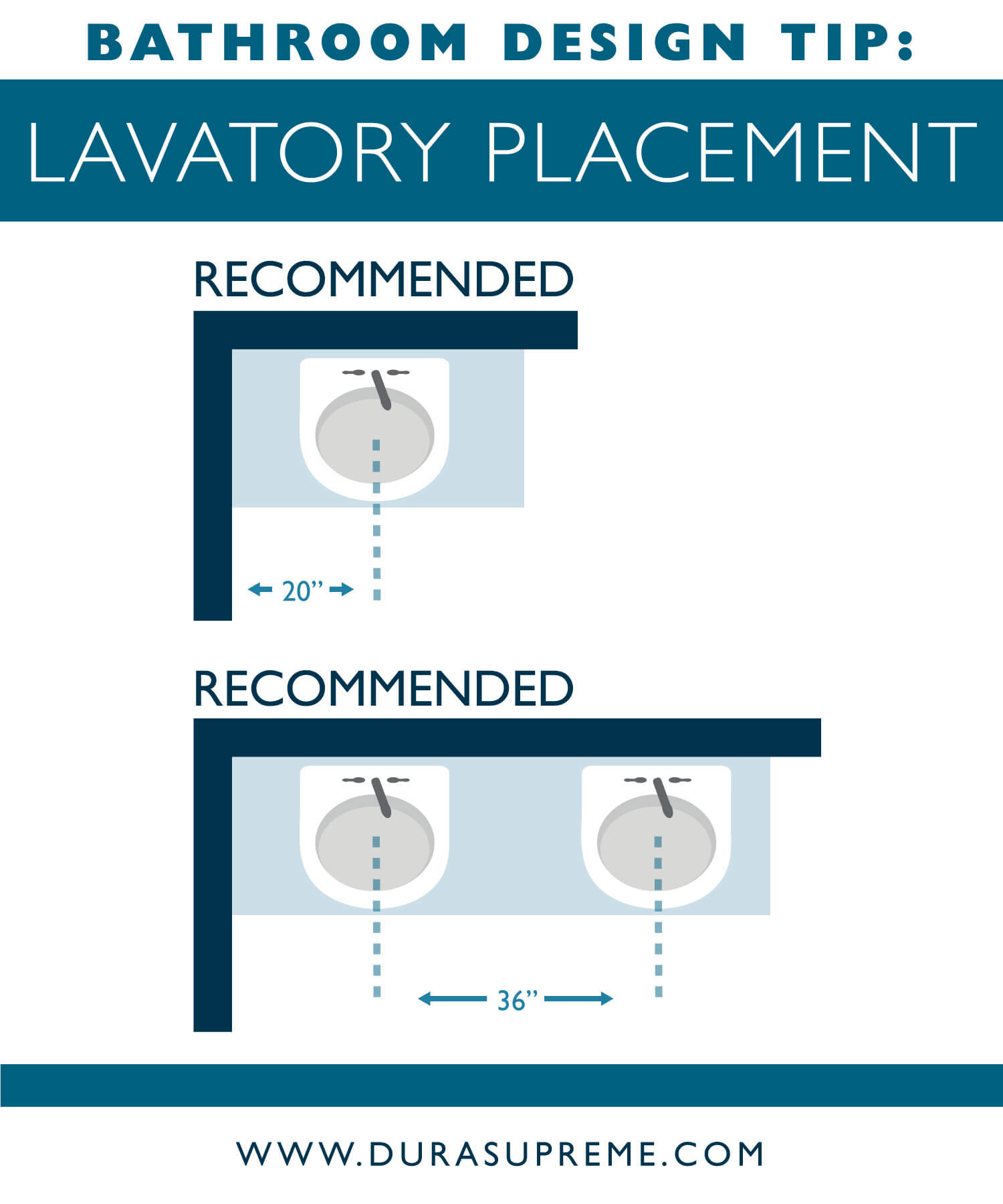 Single Lavatory:
Ideally, the distance from the centerline of a single lavatory sink in a base cabinet to a sidewall or tall obstacle should be at least 20". This distance is to ensure that you will not be bumping your elbows against a wall or tall linen cabinet when you are brushing your teeth or blow-drying your hair. However, if you are planning to use pedestal sinks than the minimum distance between the wall and the edge of the freestanding pedestal or wall-hung vanity is 4". If you were tight on space, perhaps a pedestal sink would be the best option for you. Since pedestal sinks require less distance from side obstacles this may grant you the extra few inches you need for the gorgeous soaking tub that you have always wanted.
Double Lavatory:
If you are planning to incorporate two-bathroom lavatories into your bathroom design, the NKBA Guidelines recommend that the distance between the centerlines of two lavatories should be at least 36". While the minimum distance for two freestanding or wall-hung lavatories is 4" between edges of the surfaces.
4. Vanity/Sink Height
The height of the vanity and sink is also a key factor that I take into account when designing for my clients because I want them to be most comfortable when they are using and standing in front of their bathroom vanities. You do not want the vanity and sink to be too short to where it is aggravating that you have to bend all the way over the vanity to wash your face, but you also do not want it located too high either, which can be just as cumbersome. The recommend height variance for vanities/sinks is between 32" to 43" high to fit the users best.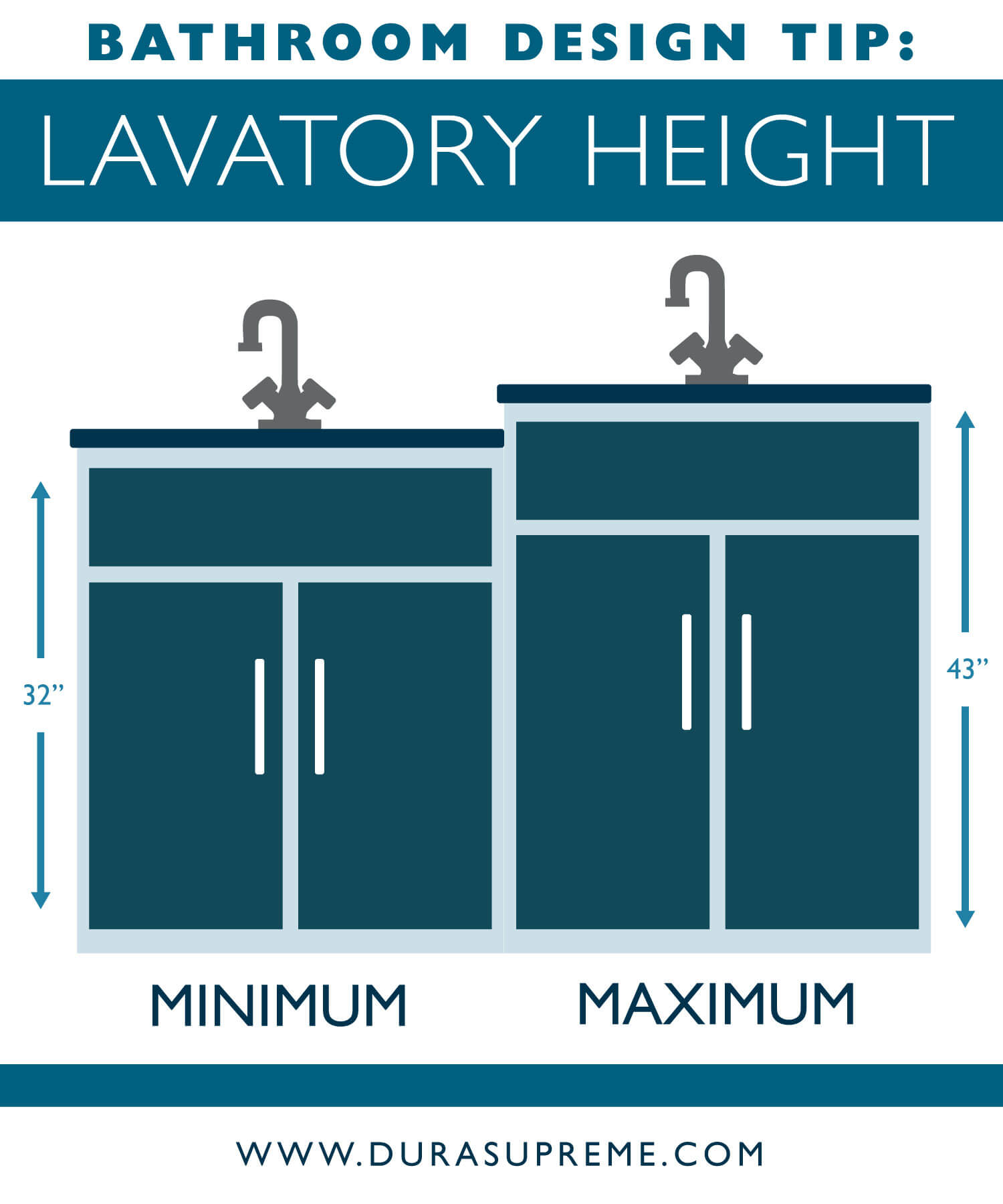 5. Shower Size
Some state codes state that the minimum interior shower size is 30" x 30", but in my opinion that is a rather small area of space to function in properly. The NKBA Guidelines recommend that the interior shower size be at least 36" x 36" to allow for more elbow room in the area. However, if you have the available space to make the shower larger, I suggest several of these interior shower size options instead: 36" x 42", 36" x 72", 42" x 48", 48" x 48" or even creating a custom shower area size that is larger than the recommended area.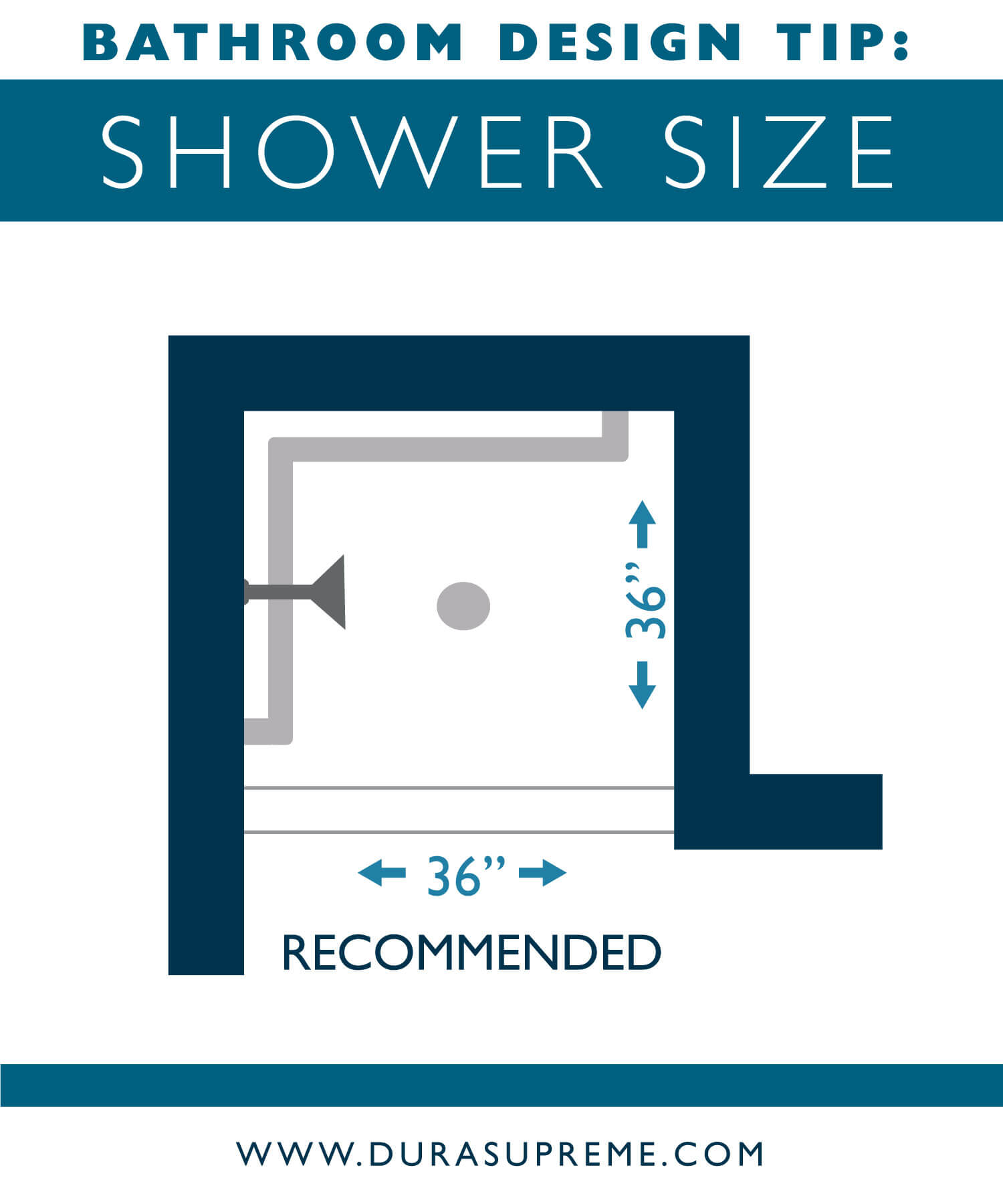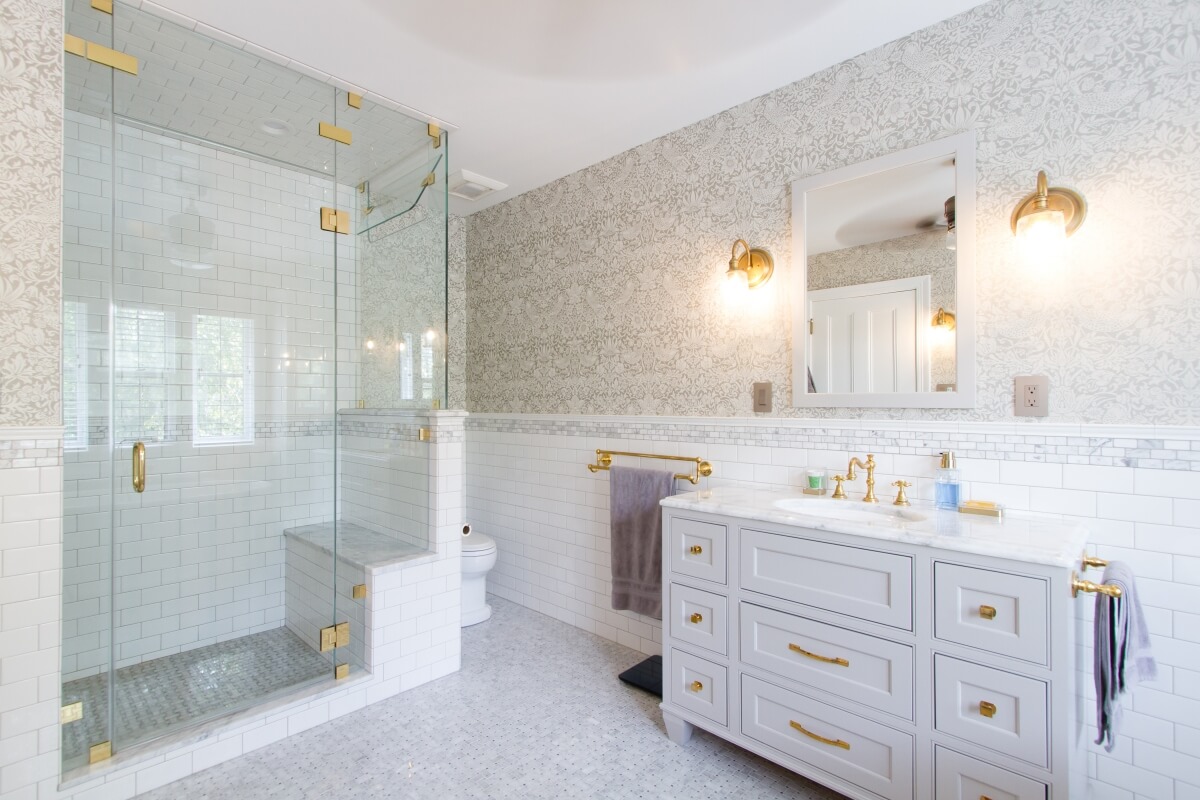 6. Grab Bars
As a safety factor, I highly recommend preplanning for grab bars during your bathroom remodel projects to prevent serious injuries from slipping or falling due to wet surfaces. The NKBA Guidelines recommend to "plan grab bars to facilitate access to and maneuvering within the tub and shower areas. Tub and shower wall should be prepared (reinforced) at the time of construction to allow for the installation of grab bars to support a static load of 250 lbs."
7. Electrical Receptacles
Last, but definitely not least when remodeling a bathroom all your electrical receptacles should be GFCI (ground-fault circuit interrupter) receptacles. This is an important factor because it will not only protect you but your family against the possibility of electric shock from electrical systems near your wet areas in the bathroom.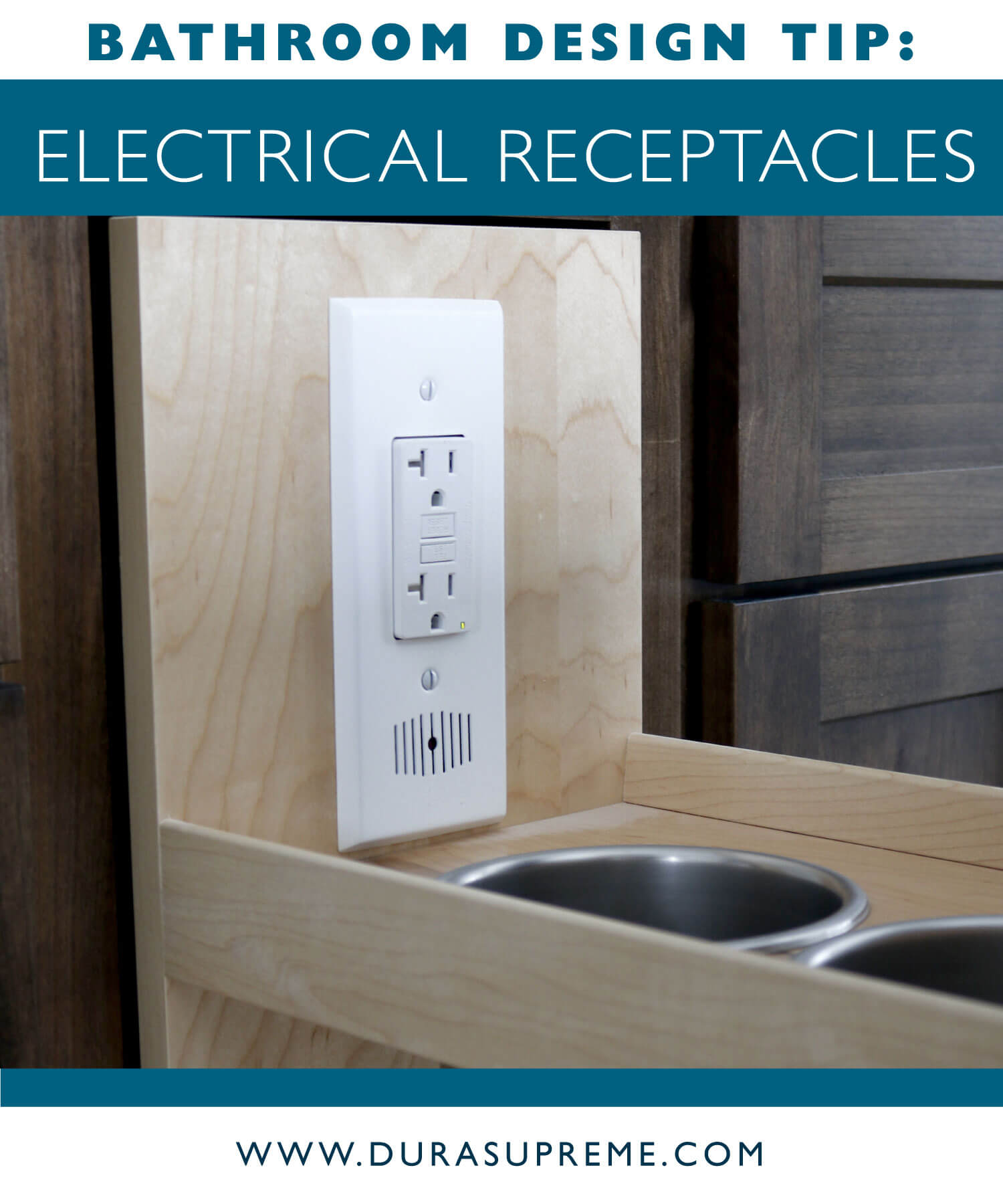 Please keep in mind that these guidelines are simply that – guidelines. They are not strict written rules that have to be followed, but are suggestions when designing your bathroom space. In reality, not all these guidelines may apply to your bathroom space, but are a great tool to use to help keep your bathroom safe and functional. 
Or if the task seems a little too overwhelming for you, I encourage you to reach out one of your local Certified Bathroom Designers or Dura Supreme Dealer who will use these guidelines and help you create the beautiful bathroom retreat you seek.