"One of the most important features of this new home is the relatable and comfortable kitchen," explained kitchen designer, Megan Dent of Studio M Kitchen & Bath Showroom located in Plymouth, MN. "The kitchen is the hub of activity for this family of four and having a welcoming space where everyone feels "at home" was of top priority."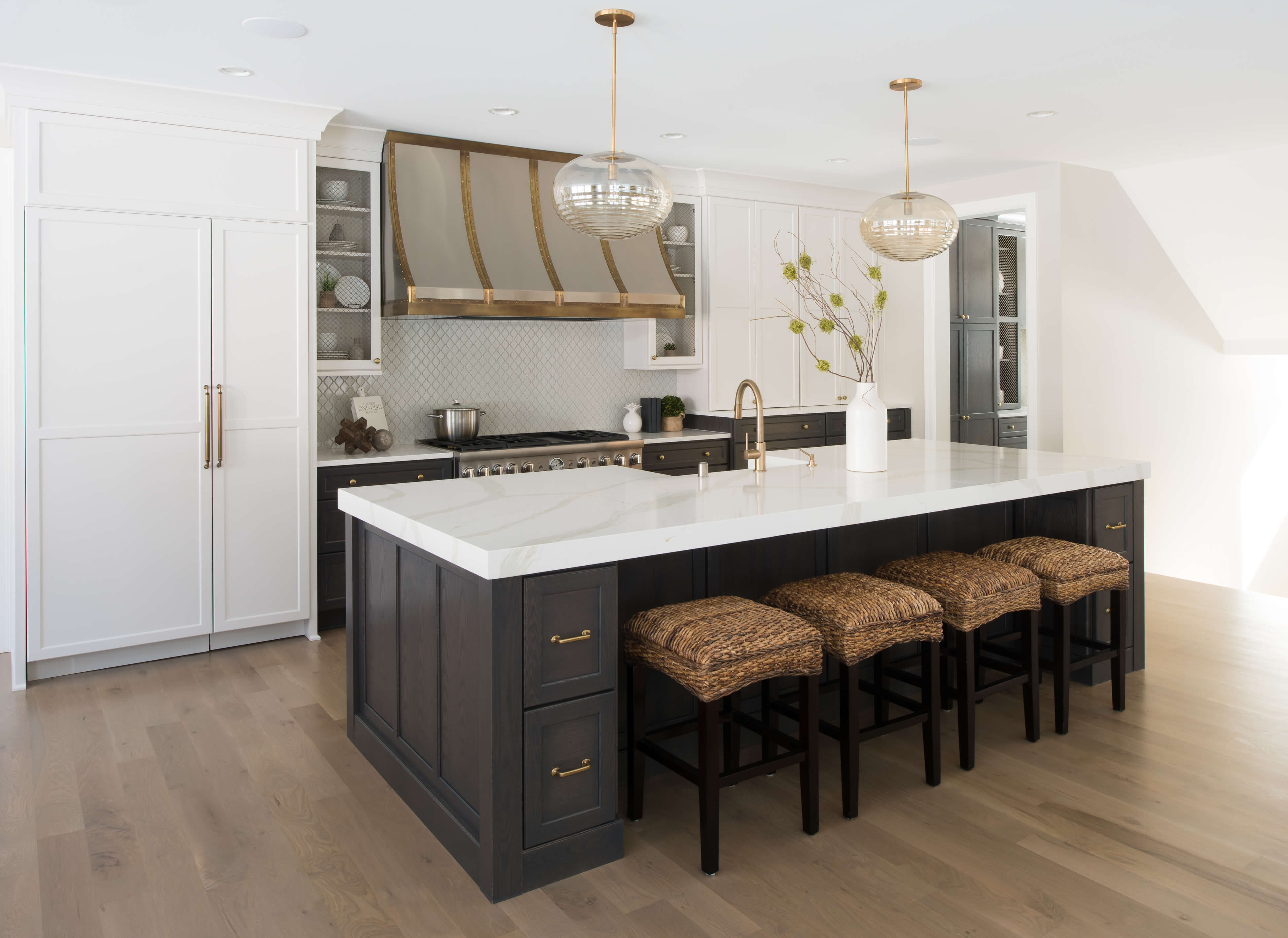 With the open layout of the home, the kitchen and the island are the gathering place for the entire family. In the overall design of the kitchen, the island was specifically designed with a two-drawer base on each end to provide storage for school supplies, homework, and personal items for both of their school-age children.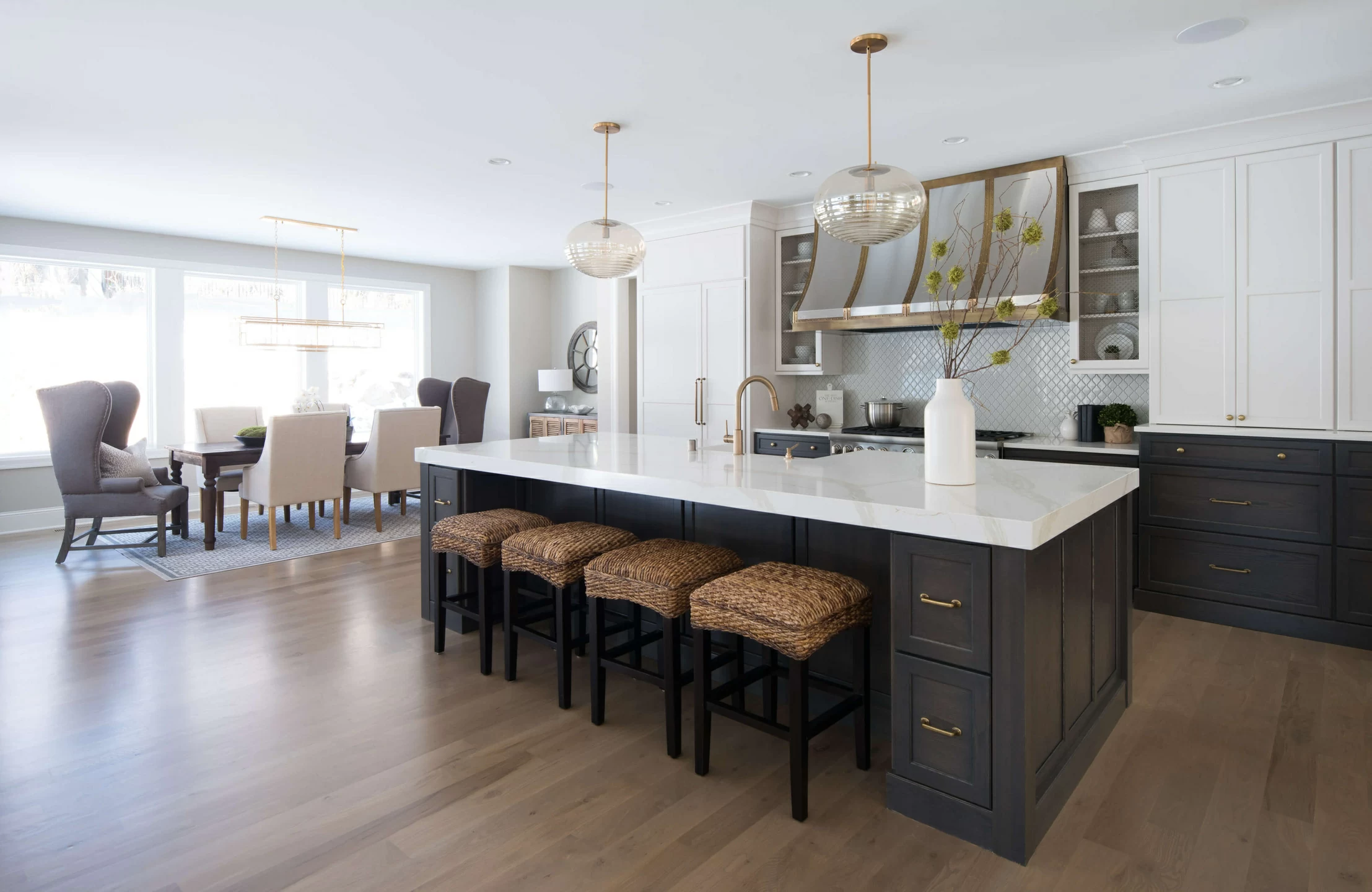 The unique mix of materials and finishes helps set the tone, with white painted cabinetry for the upper cabinetry and gray-stained Oak cabinetry for the lower units. "The Smoke stain color on Oak creates an attractive modern look to the more traditional wood grain and texture of Oak, and it made this kitchen feel warm and inviting while the white painted cabinetry makes it feel open and airy."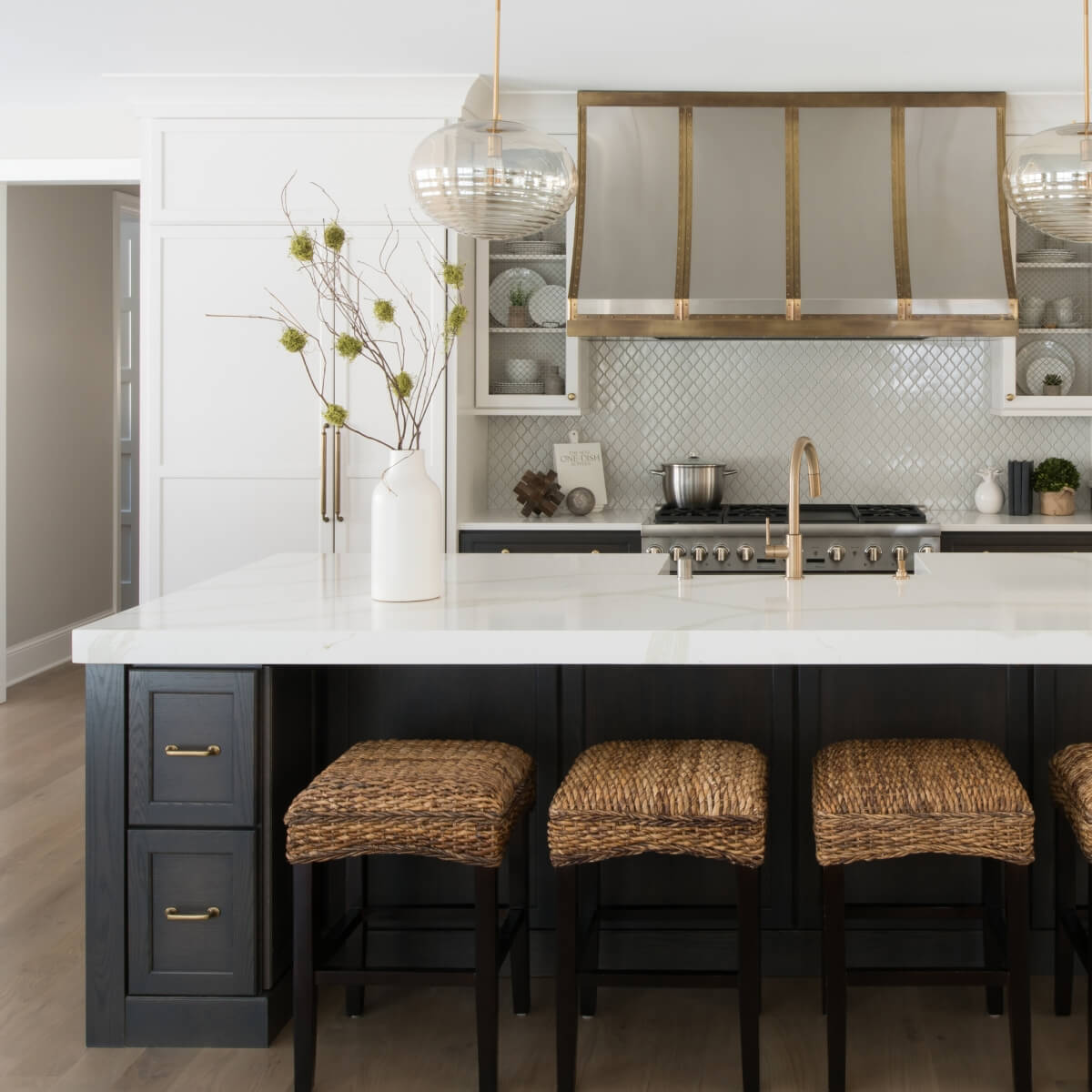 This is not the golden oak of the '80s and '90s, however. With the choice of a warm gray stain, the beautifully textured grain of Oak creates a warm and relatable feel for the kitchen island as well as the kitchen pantry.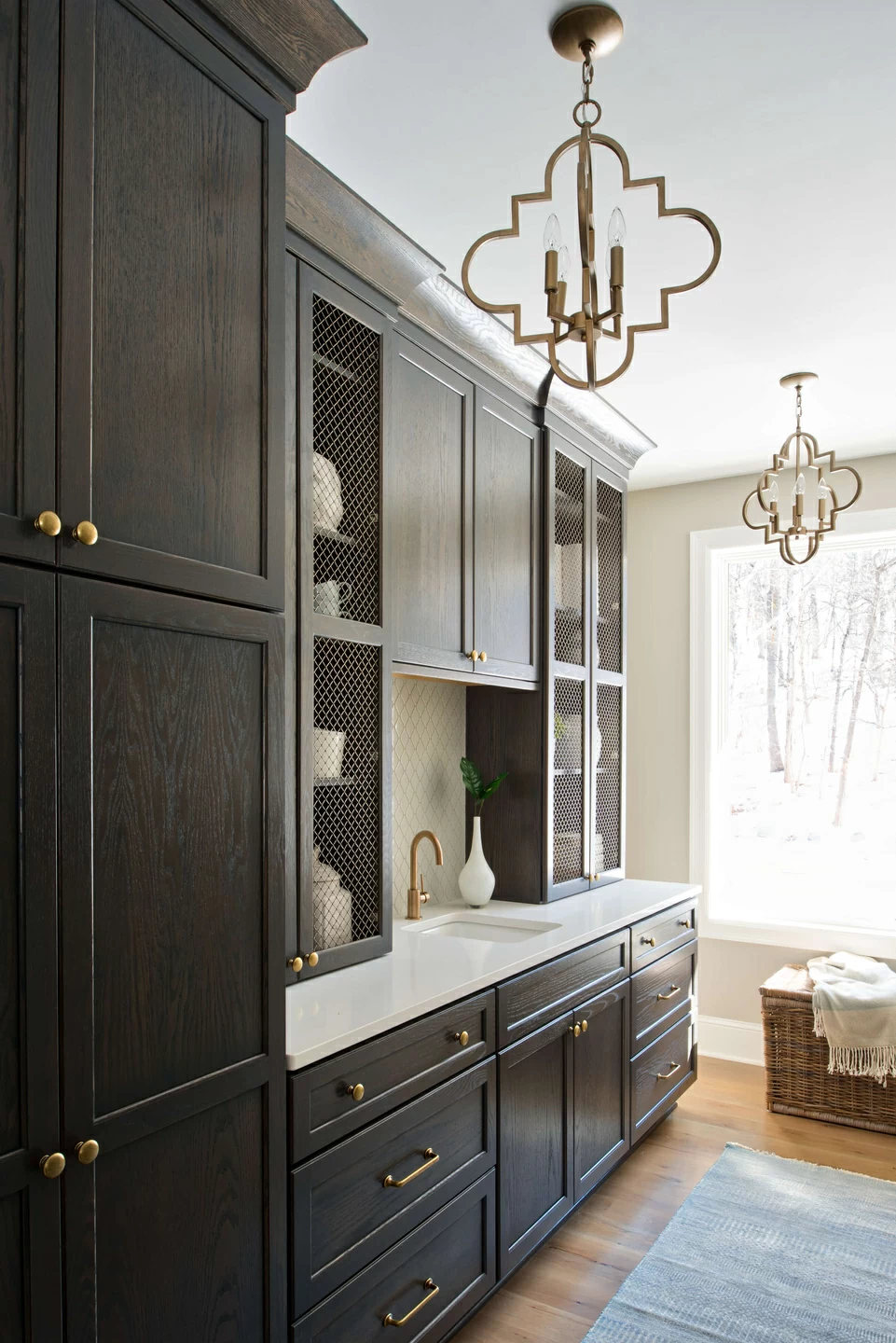 The centerpiece of the kitchen is the beautiful metal hood with brushed brass details that complement the hardware, faucet, and lighting. Even the metal mesh in the cabinetry doors creates a stunning open display space for plateware with an accent to coordinate with the hood.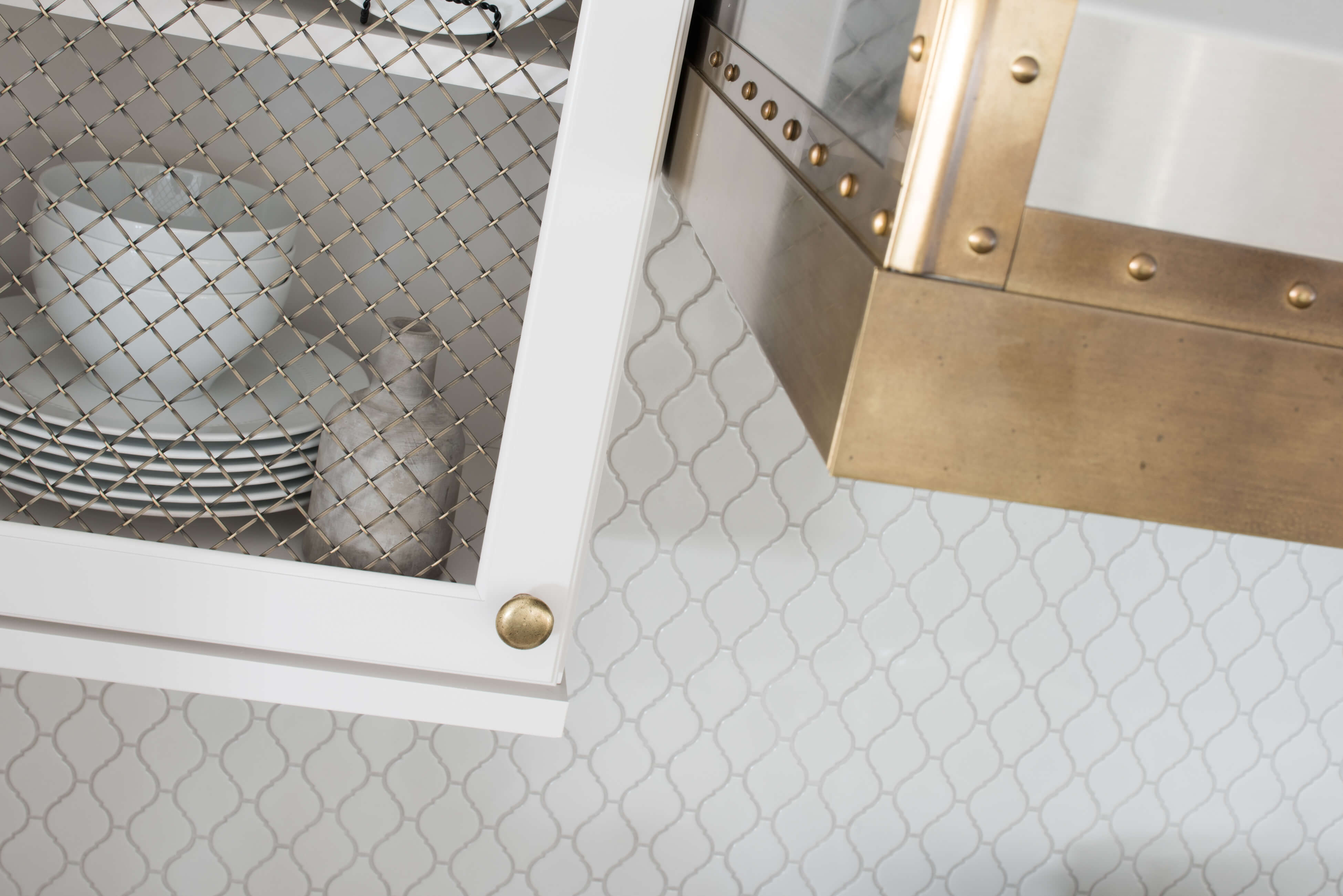 "The family LOVES their new kitchen and how it functions for their personal, intimate family gatherings and helps to welcome family and friends into their home!" explained Megan.