The sink is the highest traffic zone in most bathrooms and also a common place to find a shortage of usable storage. It's where we spend most of our time getting ready in the mornings, yet it's oftentimes the least organized. Let's focus on some go-to storage features that will help combat this bathroom storage headache.
How to Organize Under and Around the Bathroom Sink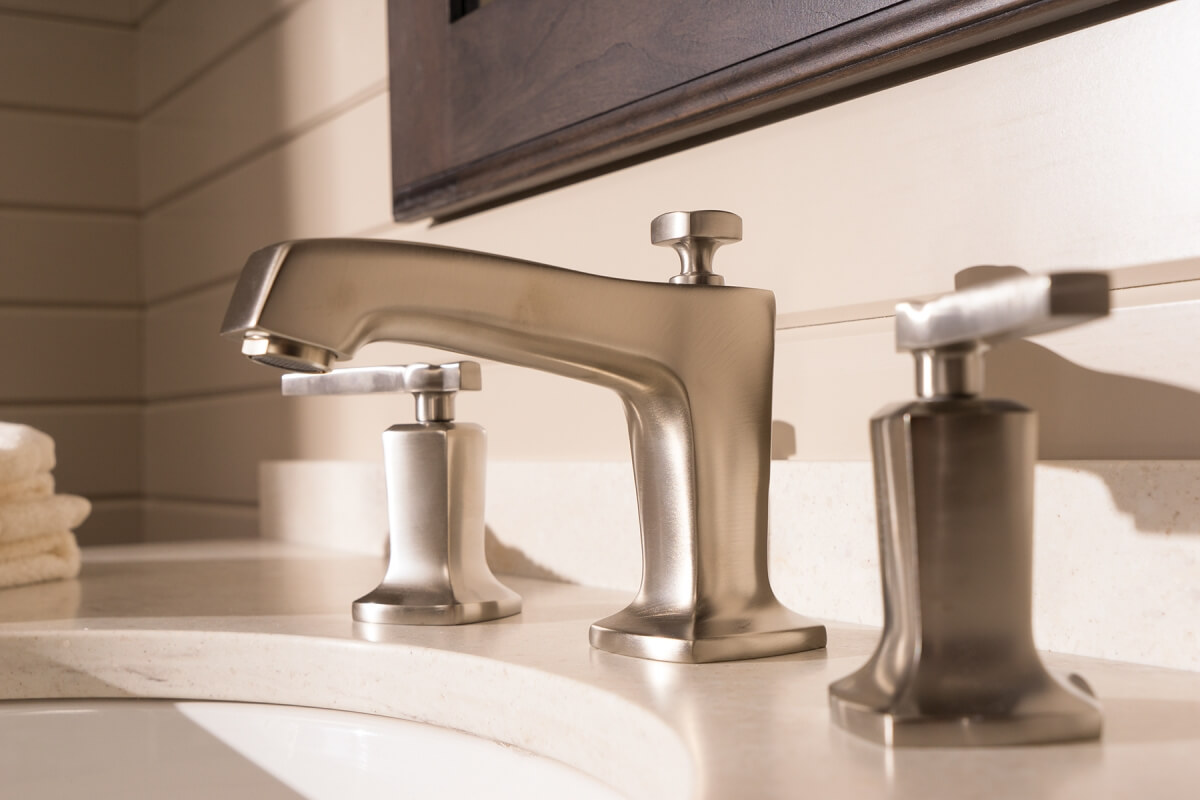 With sink storage at a premium and plumbing fixtures taking up so much room below the sink, a storage rack on the cabinet door can organize your bathroom cleaning supplies or beauty products. This simple addition can make a world of a difference.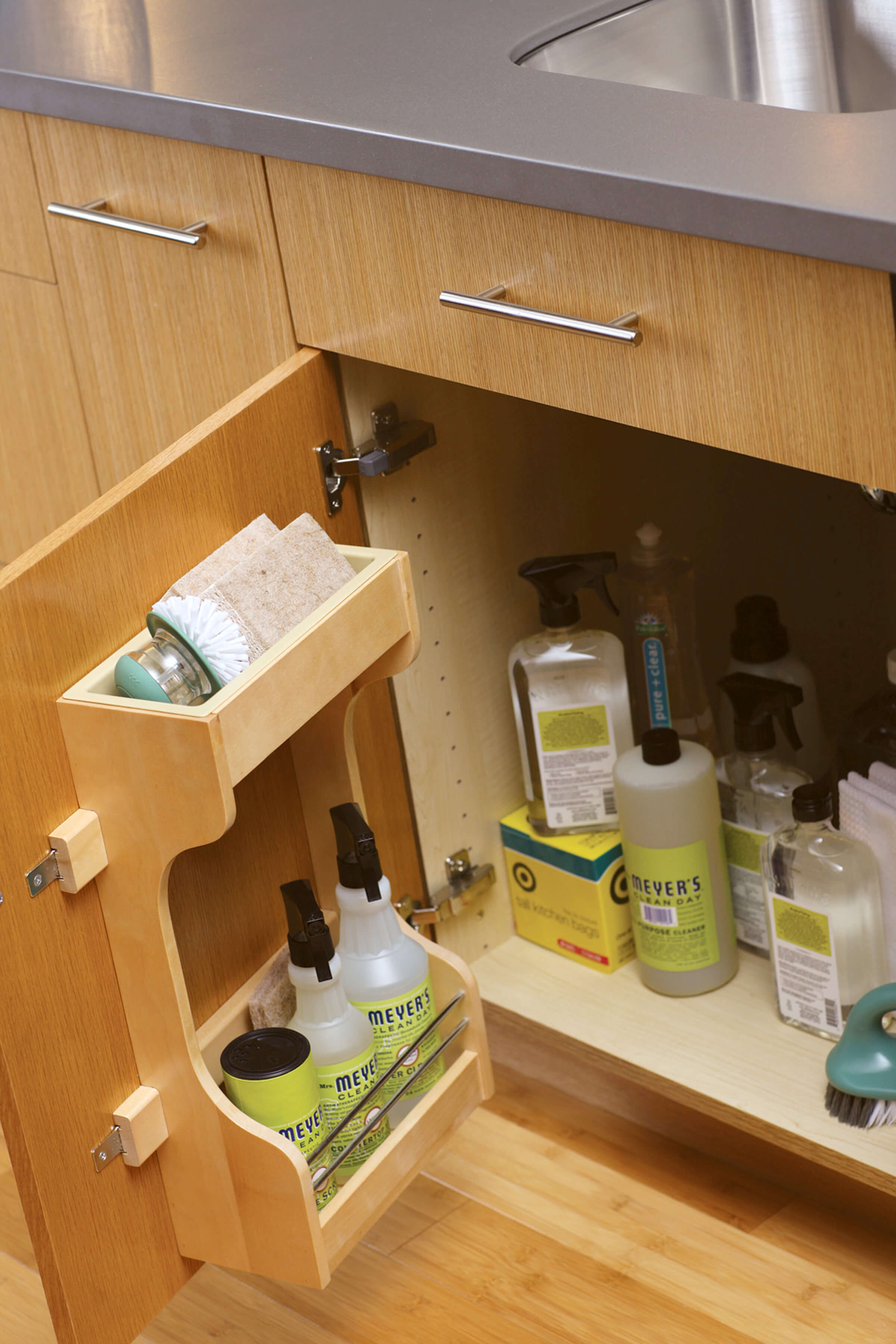 Store your cleaning supplies or your beauty supplies under the bathroom sink in a convenient pull-out caddy. This pull-out includes a detachable, portable basket so you can easily transport your supplies to other areas of your home. I love using this storage feature for housing beauty products. It makes it easy to pull all your favorite supplies out at once and tuck them away without them finding a home on your counters.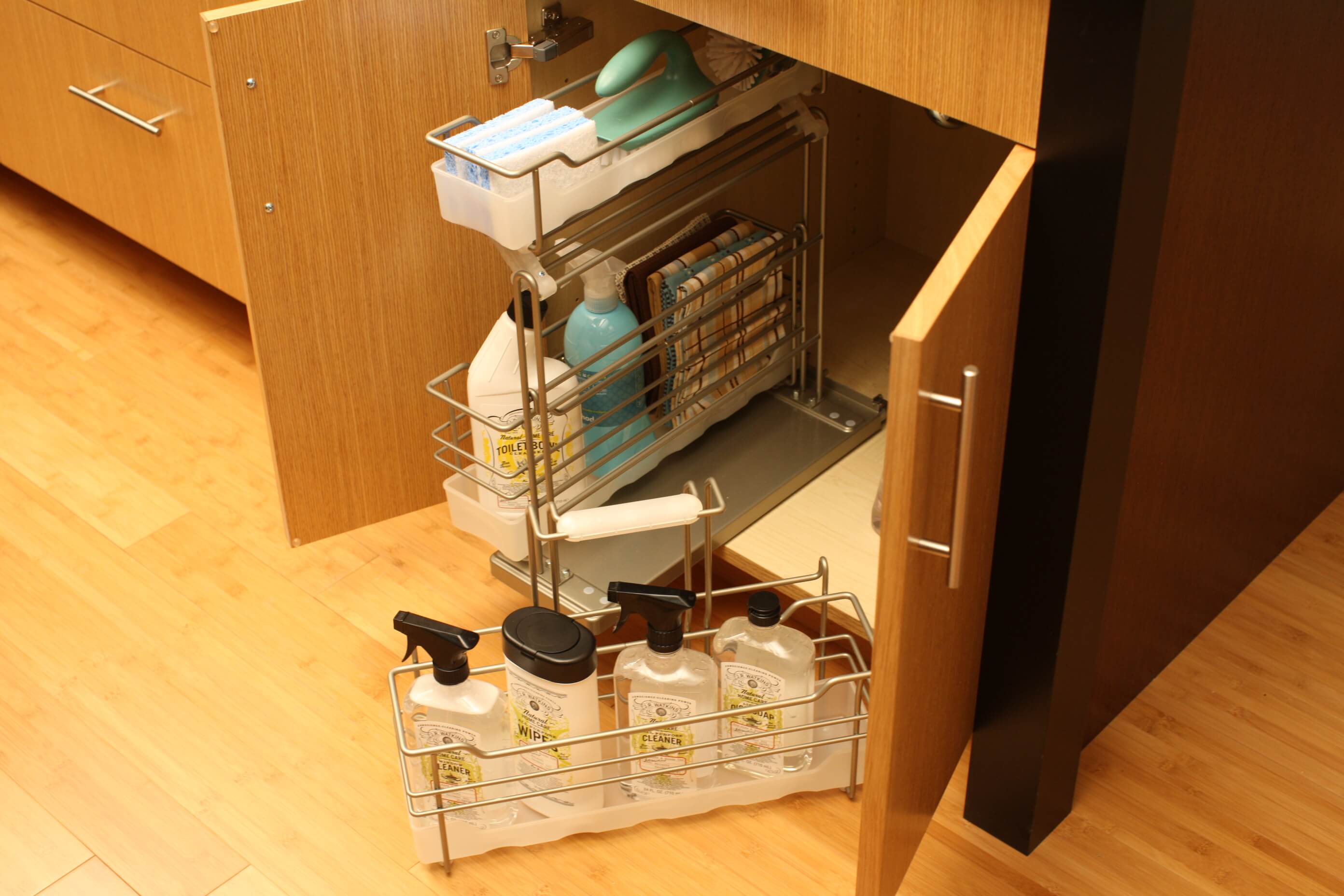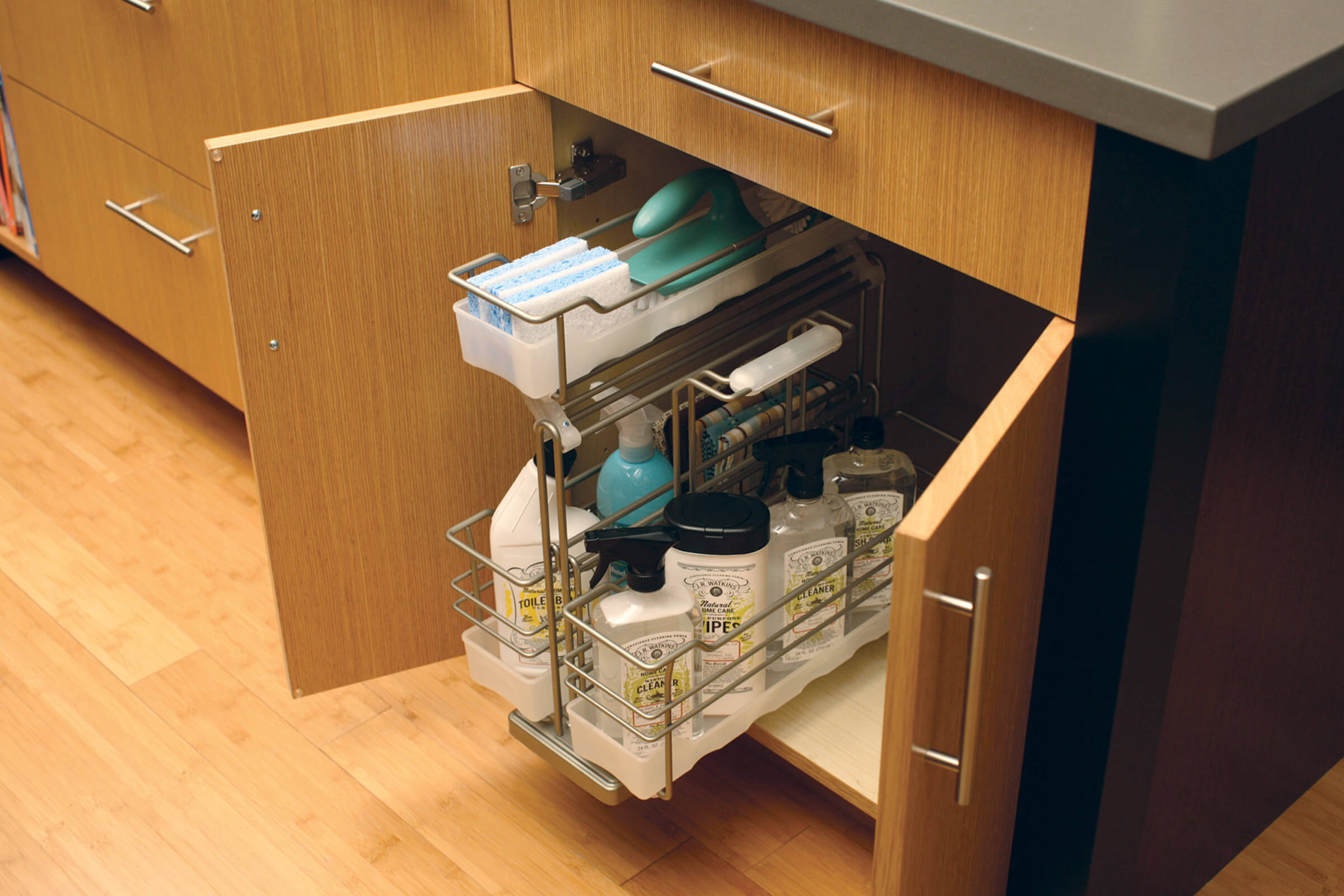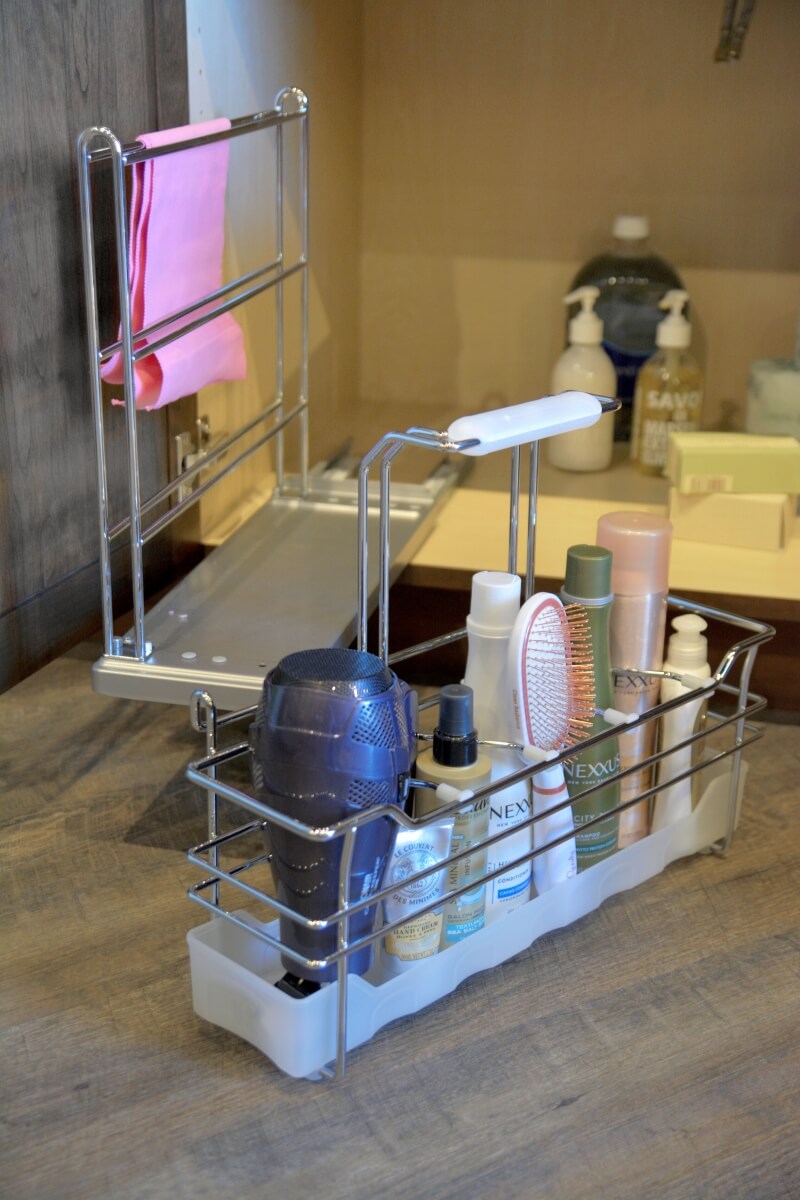 A Roll-Out shelf is another great choice for under the sink. The Roll-Out Shelf helps provide easier access to items placed toward the back of the cabinet.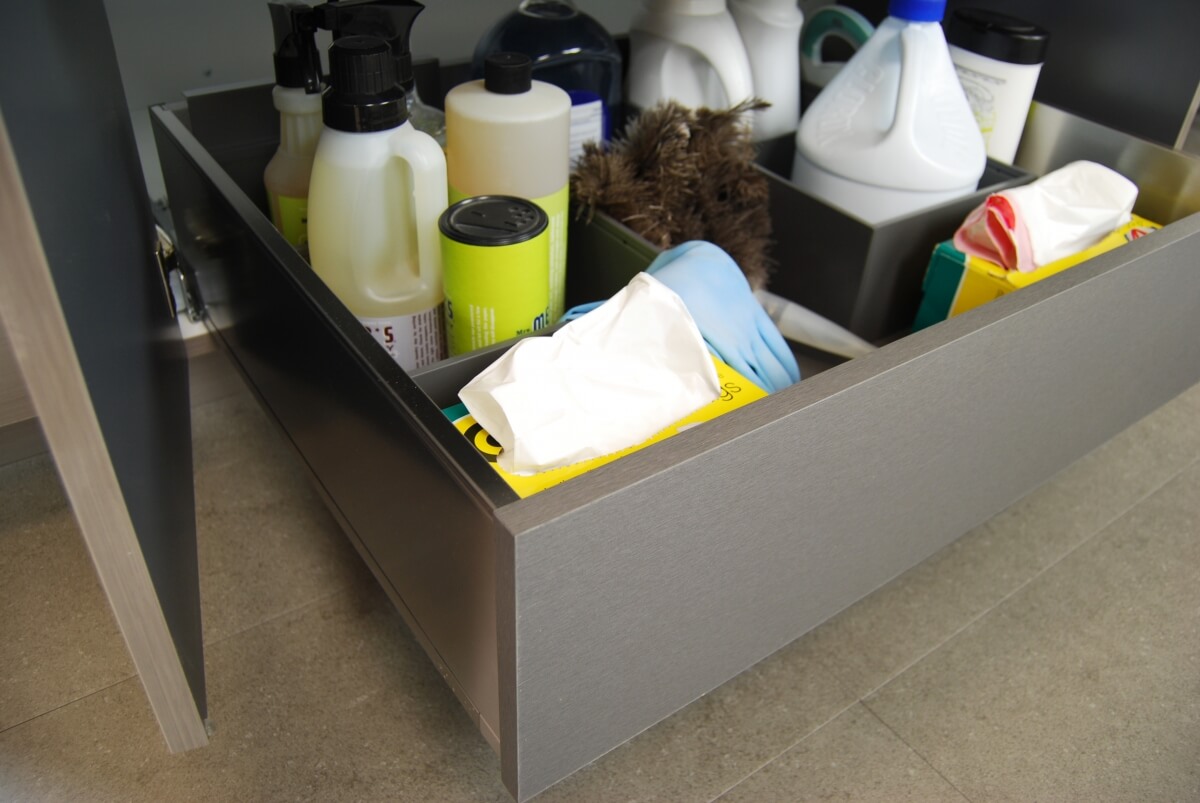 Keep your bathroom clutter-free with a thin pull-out next to the sink with a towel rack for hiding drying towels with space for storing spare products like soap bars, dispensers, and lotions. Personally, I also think it's the perfect spot for drying out a washcloth after washing off makeup before bed along with makeup removers and lotions below.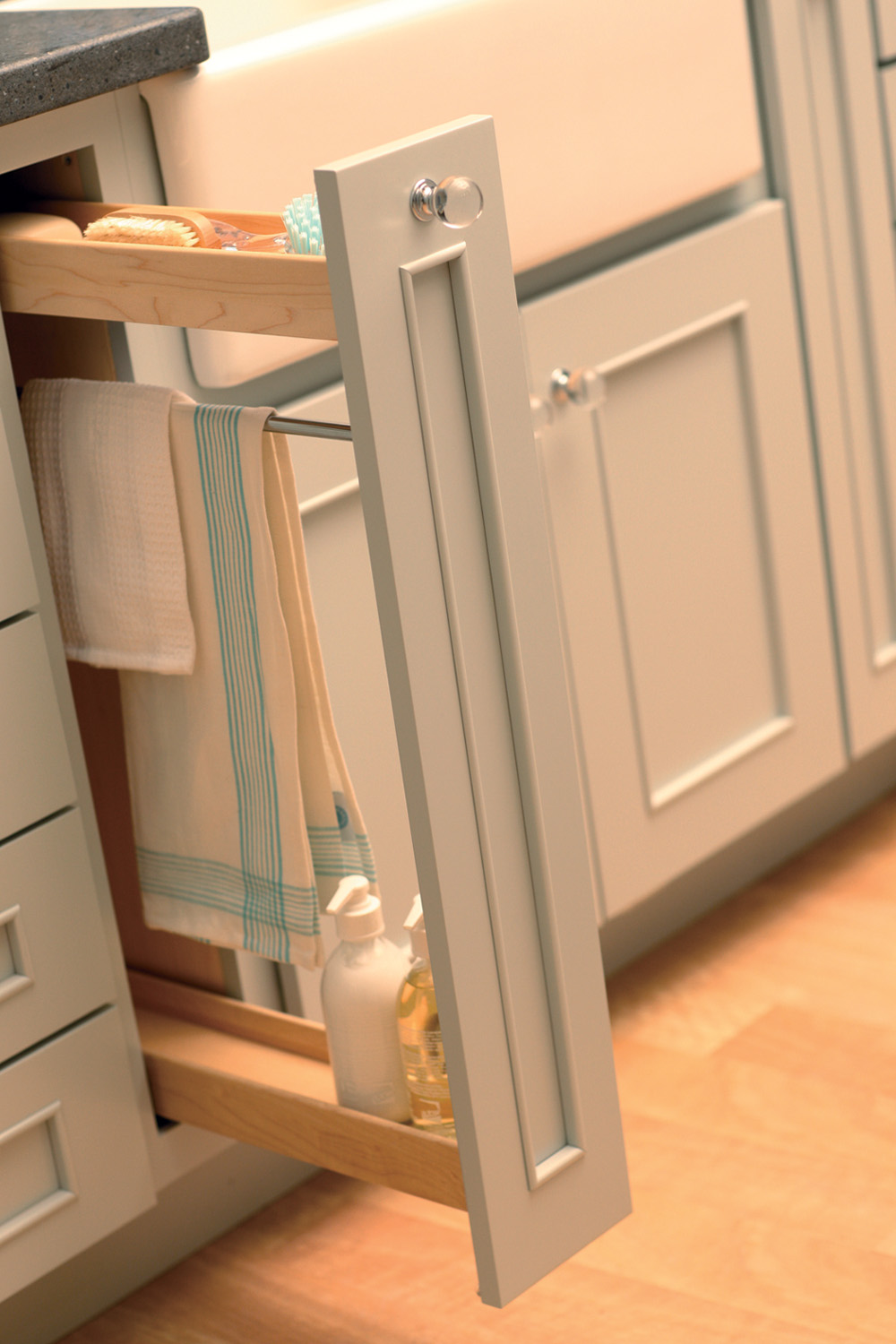 Don't Let Unused Space Go to Waste
Drawers below the vanity sink also provide an excellent option for storage.  With a Plumbing Drawer, the space is optimized under the bathroom sink by wrapping around the plumbing fixtures and providing maximum storage.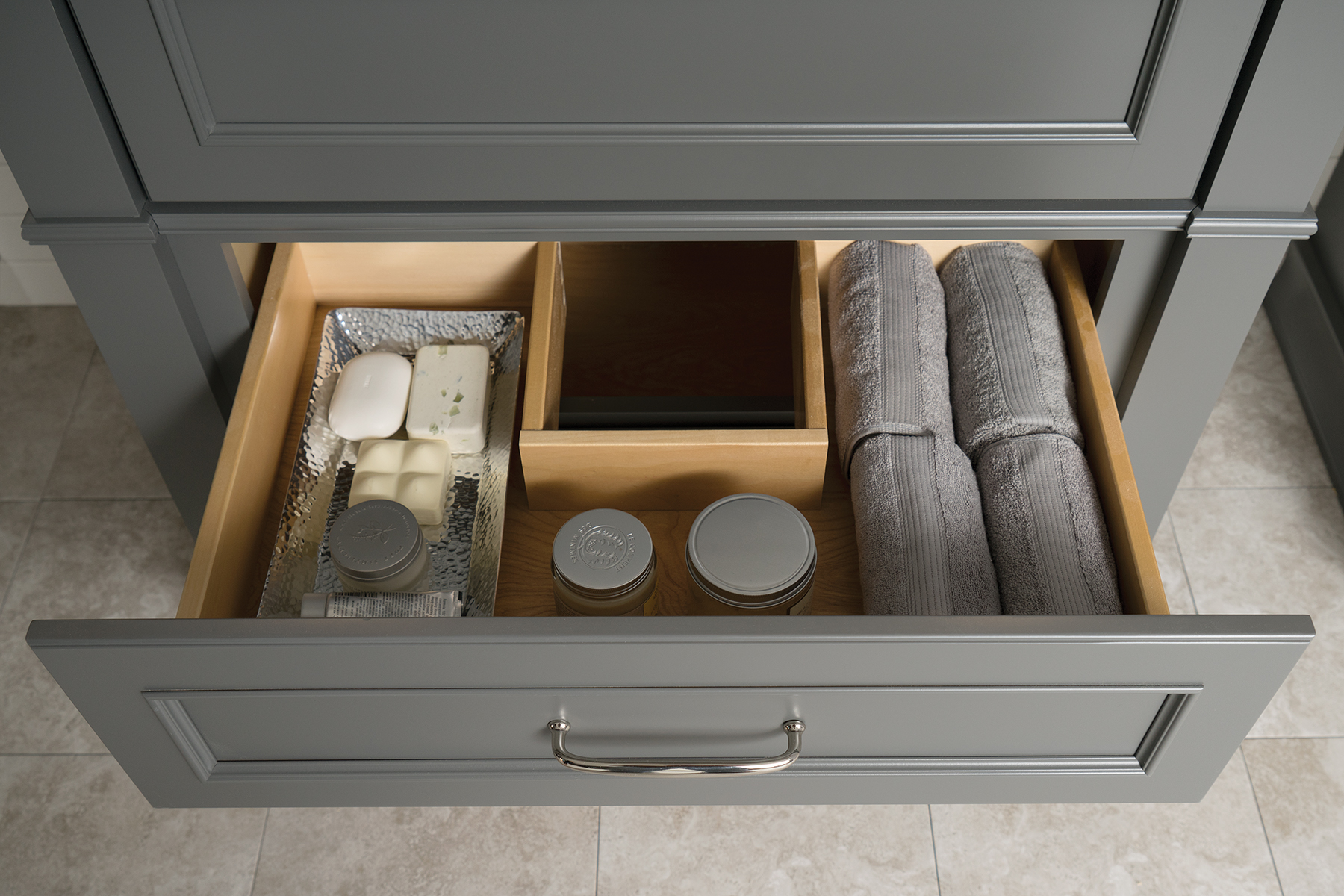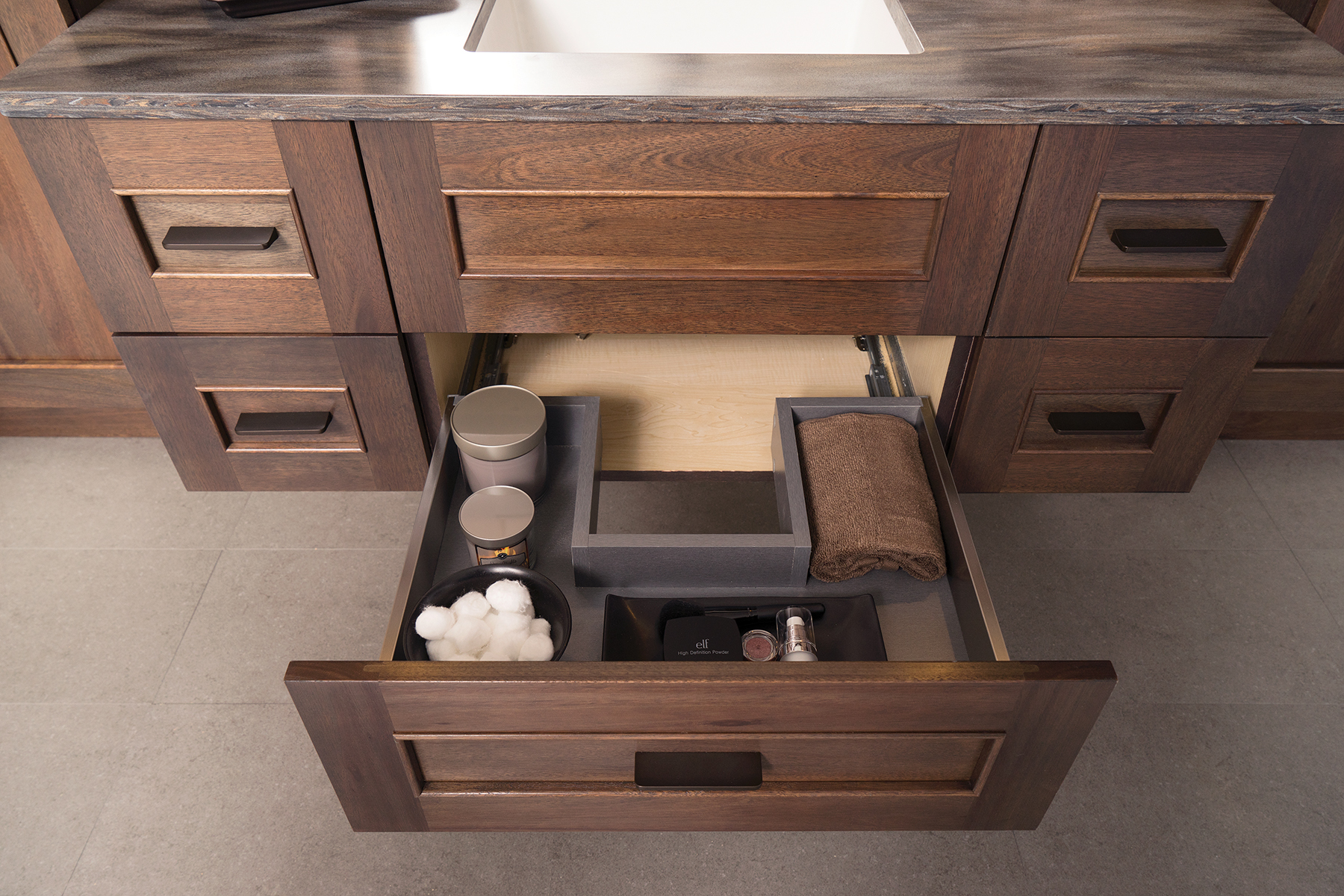 Make every inch count, take advantage of the unused space in front of your sink! Smaller items like toothbrushes, floss, travel-sized bath products, and soaps can be tucked away neatly in the tip-down sink tray.