A corner cabinet can encompass a surprising amount of space on the interior but that space can be hard to reach. That's why Dura Supreme offers several ingenious cabinet accessories to optimize every inch of that space so it is accessible and convenient.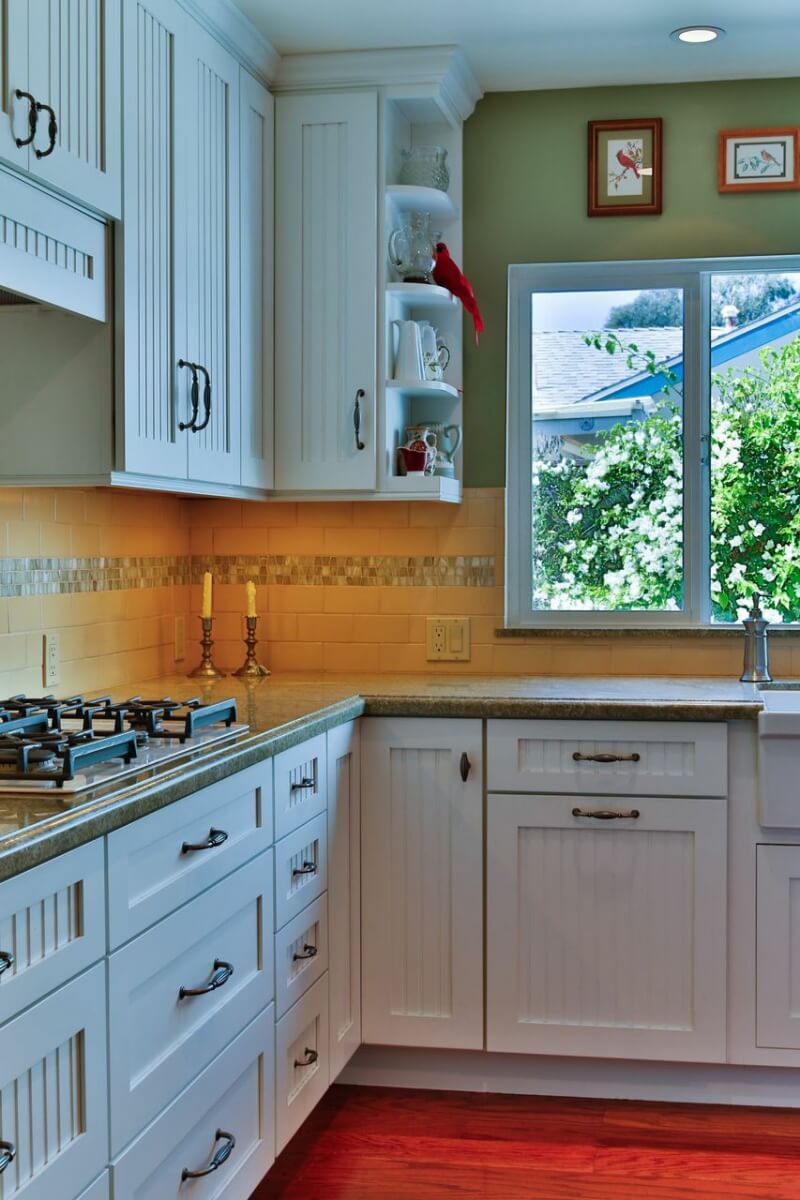 Corner Cabinet Configurations Basics
The options for corner base cabinets are very similar to the corner wall cabinet options; diagonal, square corner (pie-cut) or blind. With Dura Supreme Cabinetry, a standard diagonal or square corner base cabinet will require 36" out of each corner, although they can be slightly larger or smaller. A standard blind corner cabinet can be up to 48" wide out of one corner.  All of these configurations are available with the standard shelves; it's the internal storage accessories that can make these corner cabinets more functional and easier to access.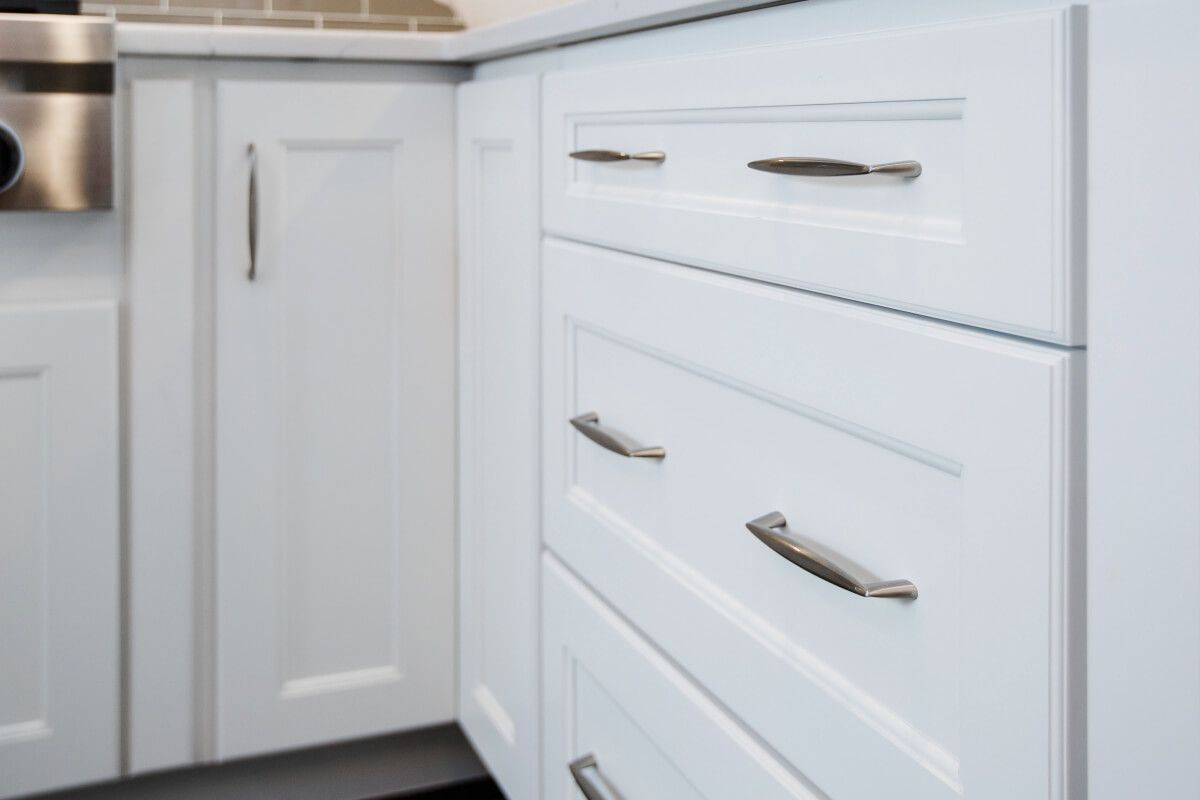 The Classic Lazy Susan
A Lazy Susan and it's integrated turntables is a traditional solution and ours spin smoothly and effortlessly. The rotating shelves allow items that would be buried in the back of the cabinet to come full circle and be visible at the opening. With Dura Supreme Cabinetry, both square and diagonal corner cabinets are available with Lazy Susans.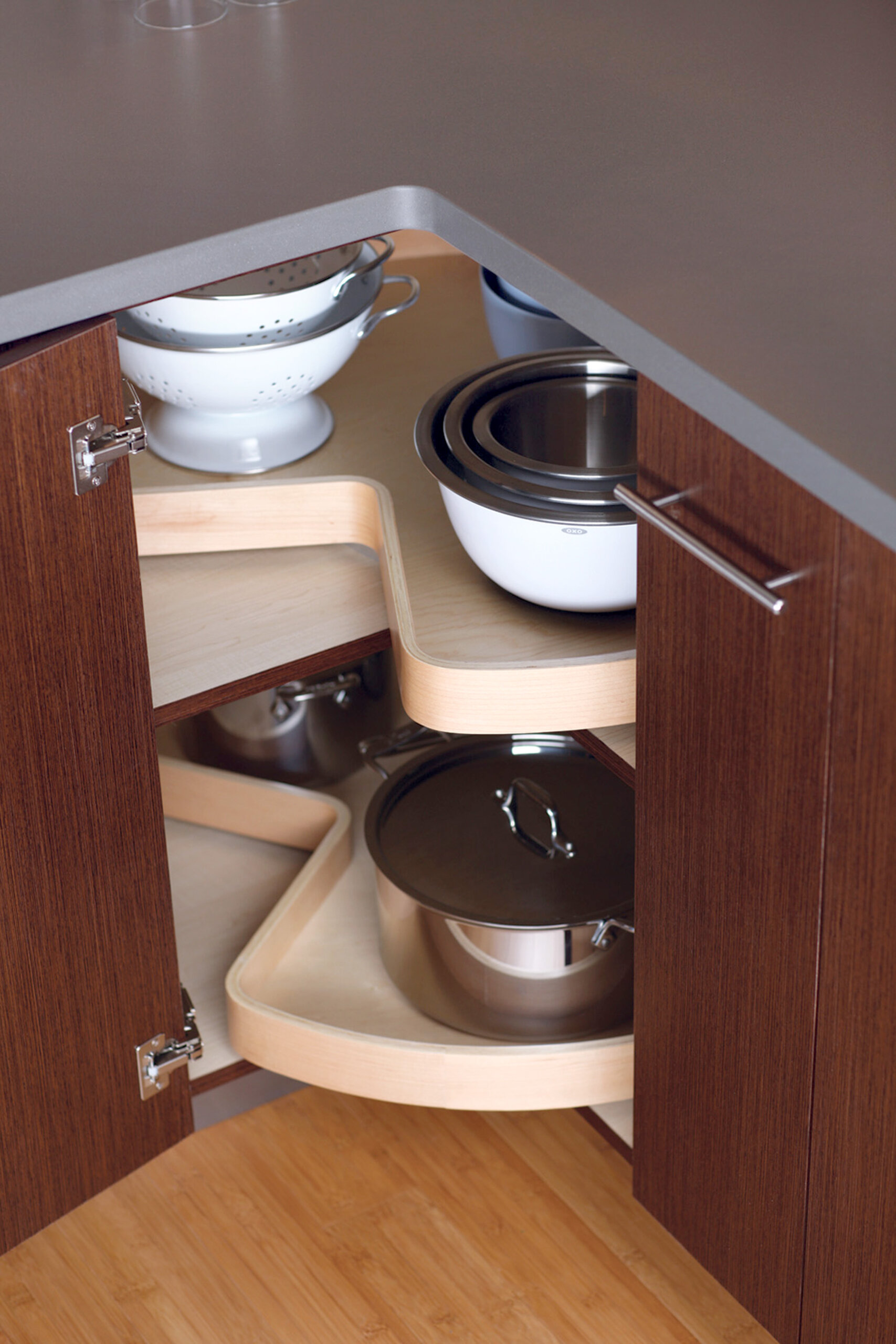 Diagonal Drawers for Corner Cabinets
A popular corner cabinet option is a diagonal or square corner drawer base.   Drawers in these units are often deeper than the standard drawer base units offering expansive drawer storage. This is also a great option for creating a seamless look in kitchen designs with primarily drawer storage in the base cabinets.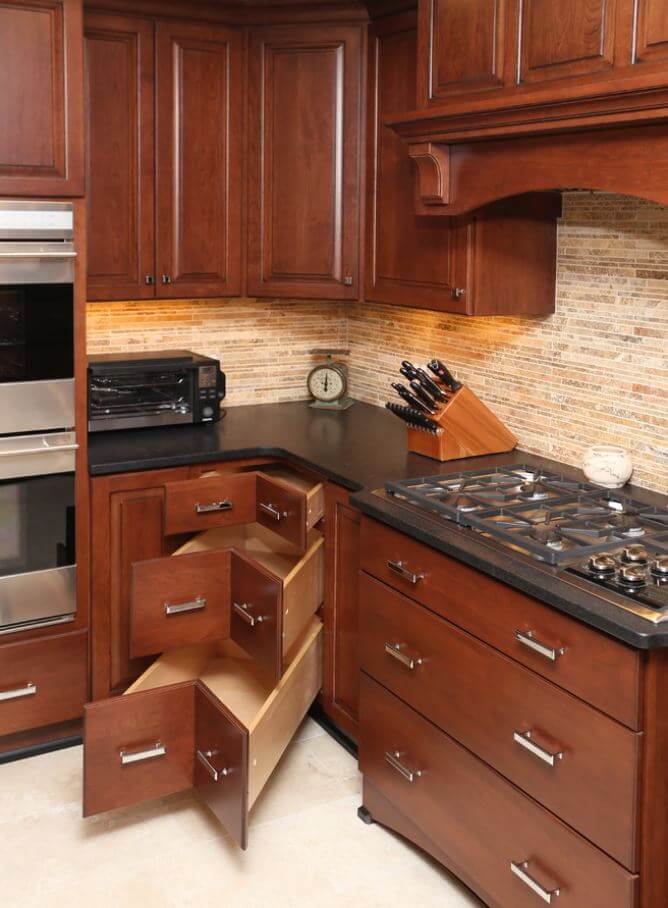 Swing-Out Corner Cabinet Storage
Swiveling shelves and gliding trays also offer clever options for cavernous corner cabinets so that the items stored in the cabinet glide out for easy access.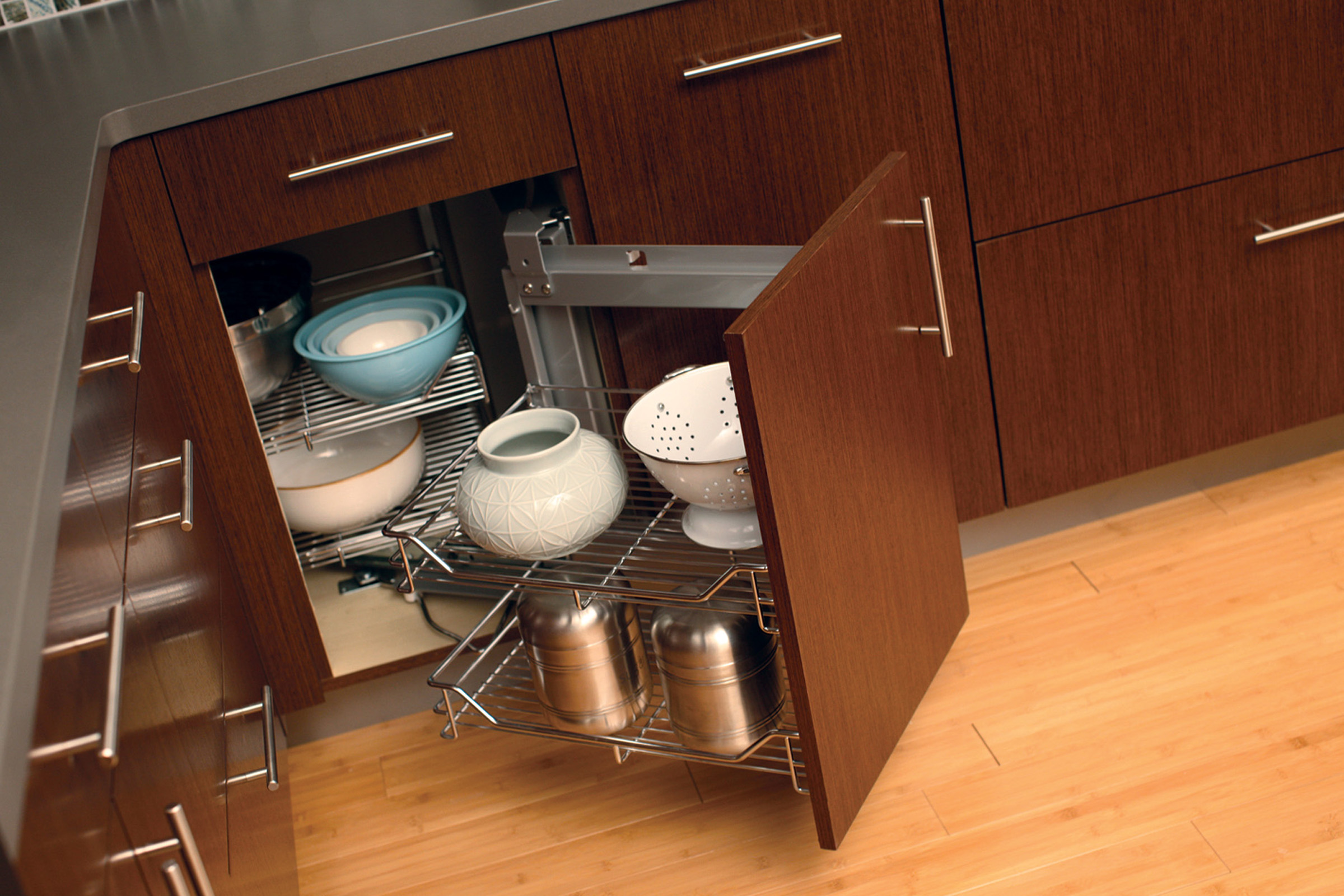 Working with a Blind Corner Cabinet
A 'blind corner' base cabinet can be made more accessible with the addition of swing-out wire baskets, or pivoting shelves bringing the items toward you rather than reaching in.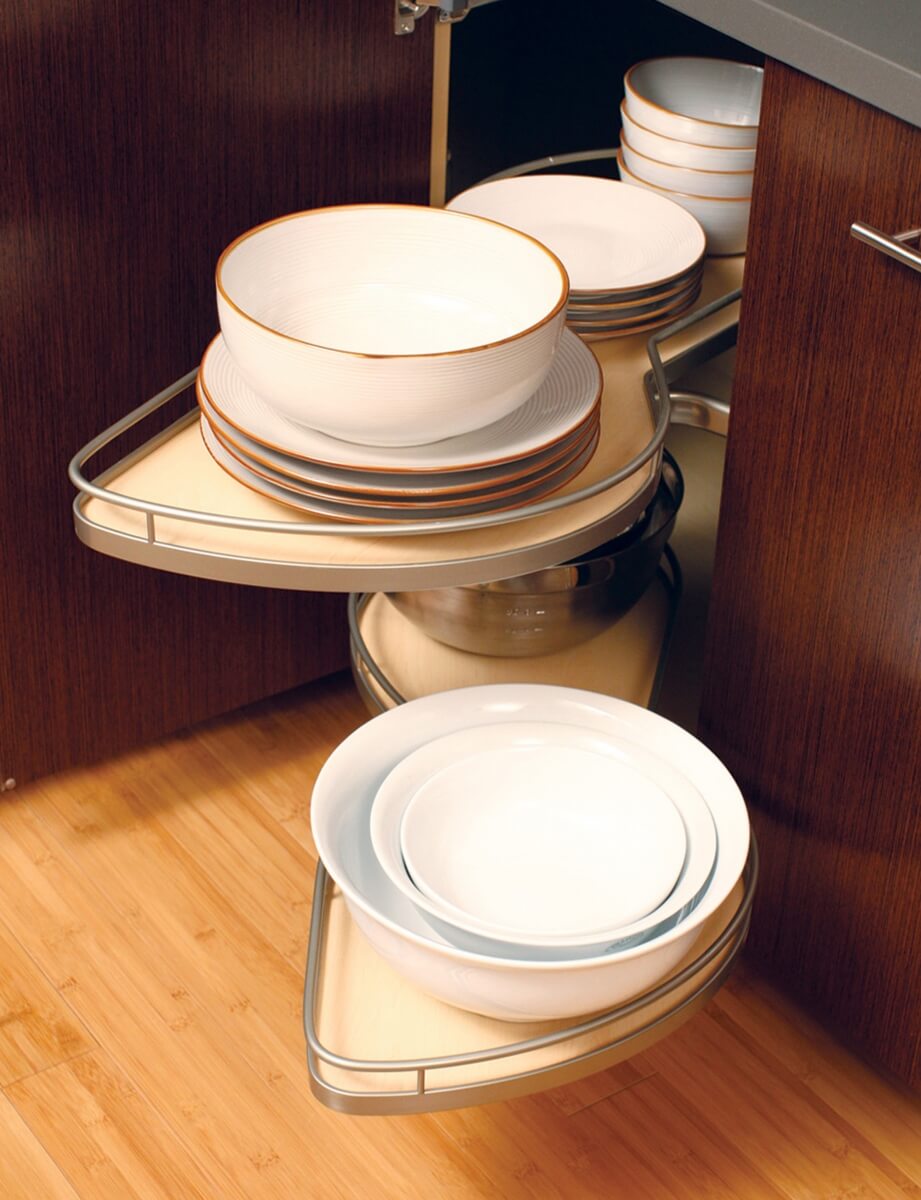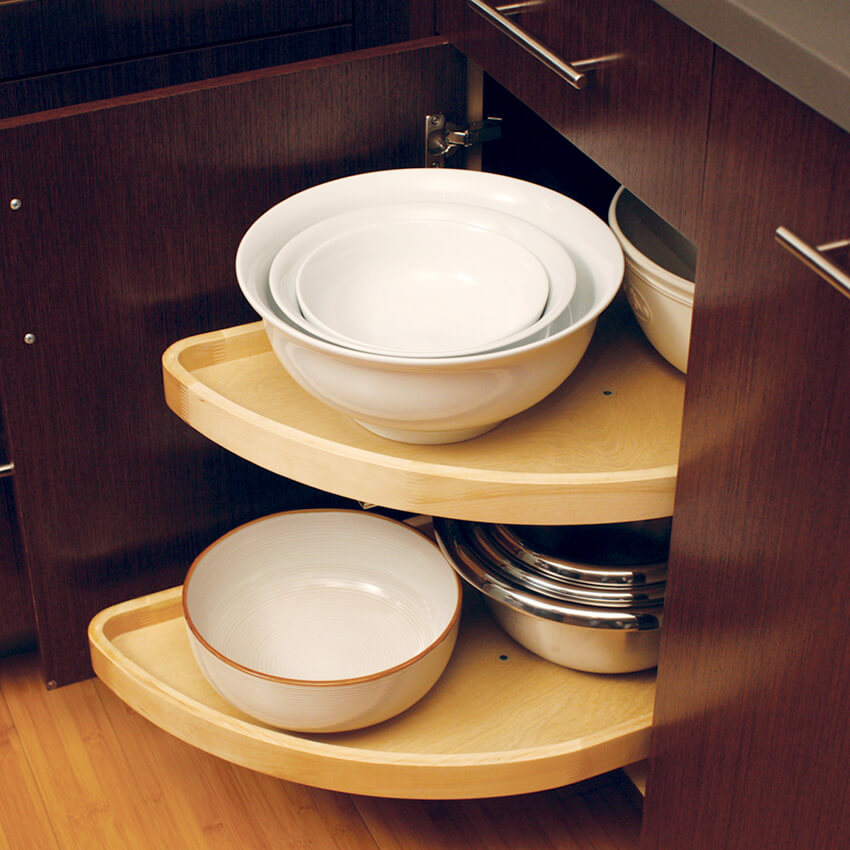 Whichever base corner cabinet configuration you choose for your kitchen consider the internal options that can make them function with ease. Talk to your Dura Supreme kitchen designer today to discover the corner solution for your space.