This story really begins way before these two wonderful, new build projects. Friendships were made, stories were shared and builder names were discussed.
Our two homeowners knew what was important to them, community, great schools and the desire to live around the 'Lakes'. Deephaven, Minnesota has long been known for its unique small community and our homeowners knew what they wanted, and being in the same community as their friends would be bonus points.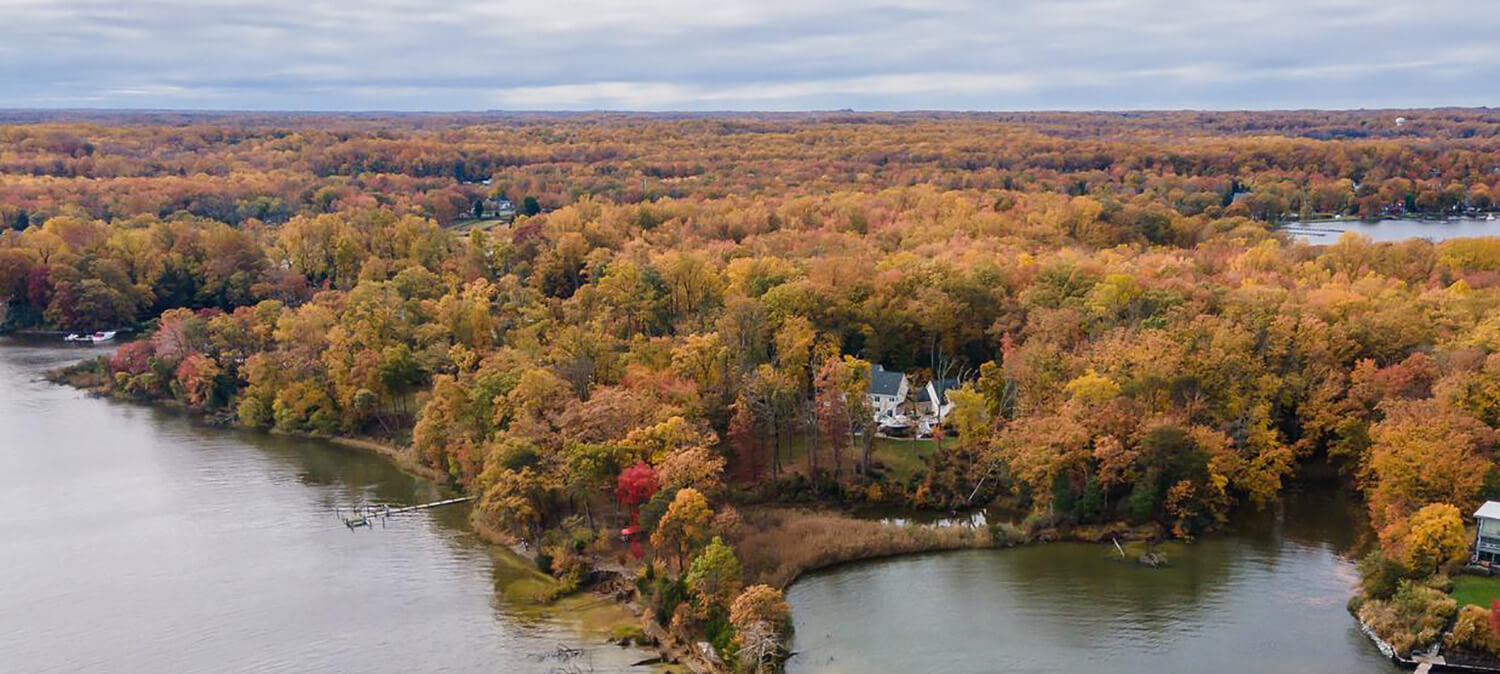 The First New Home Design: Family 1
Our first family knew where they wanted to be, but who could make their dream home a realty was another search. Boyer Building Corporation was fortunate to have be chosen as the design and build team for their beautiful new home, accommodating their young and growing family.
Their desired home design was a contemporary farmhouse with an open concept layout to fit their love of entertaining. Among many of the details, we incorporated custom Douglas fir beams to warm the beautiful white, airy space that spanned from the kitchen, dining space to the great room.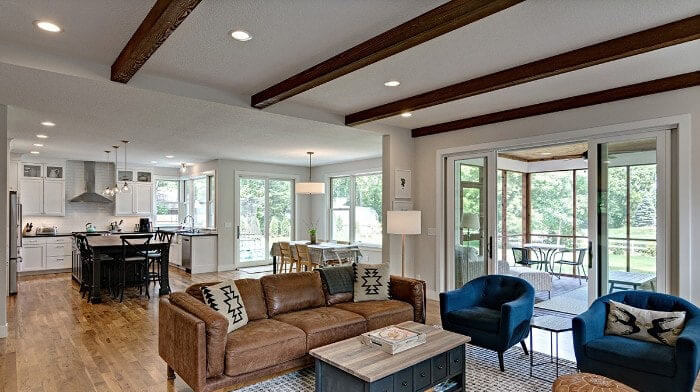 The kitchen design uses "White" painted Dura Supreme Cabinetry's Hudson door style with optional solid slab drawer fronts to add a contemporary flair to the classic shaker door style.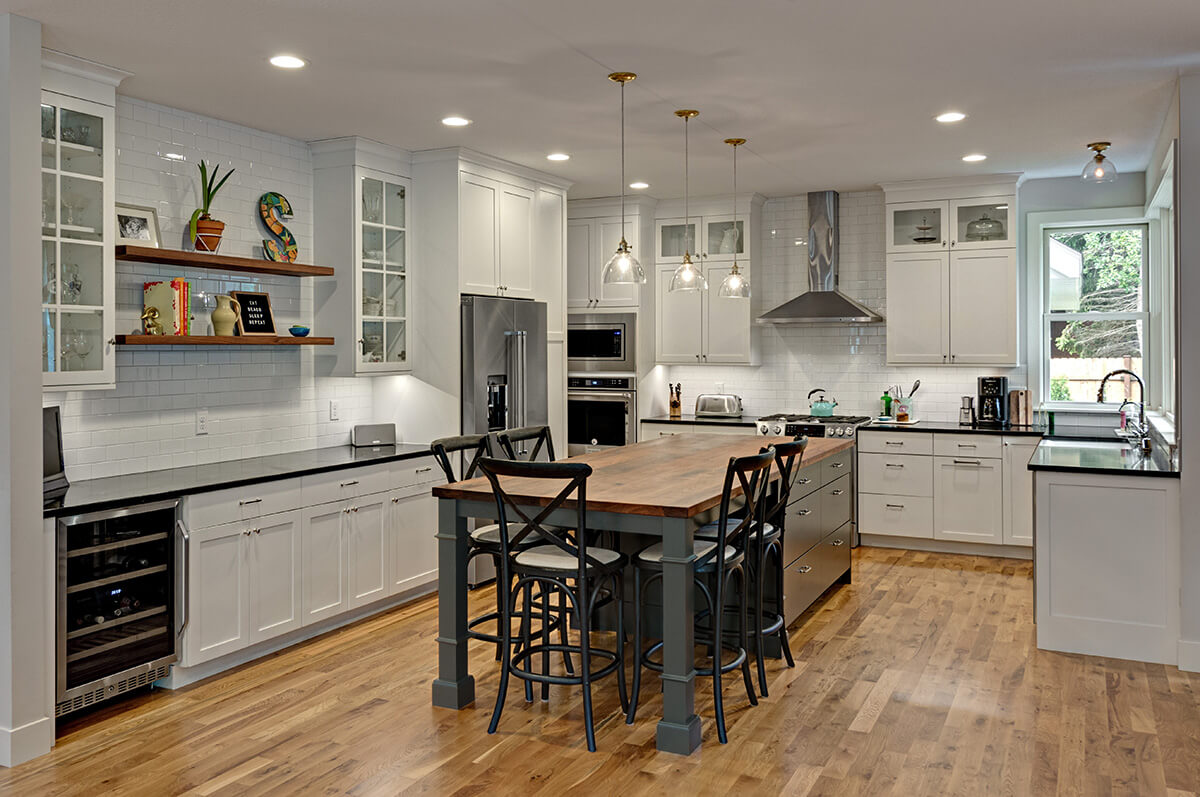 The furniture style kitchen island table and wood countertop add a beautiful modern farmhouse centerpiece to the room. The contrasting "Storm Gray" paint from Dura Supreme also adds a delightful burst of drama.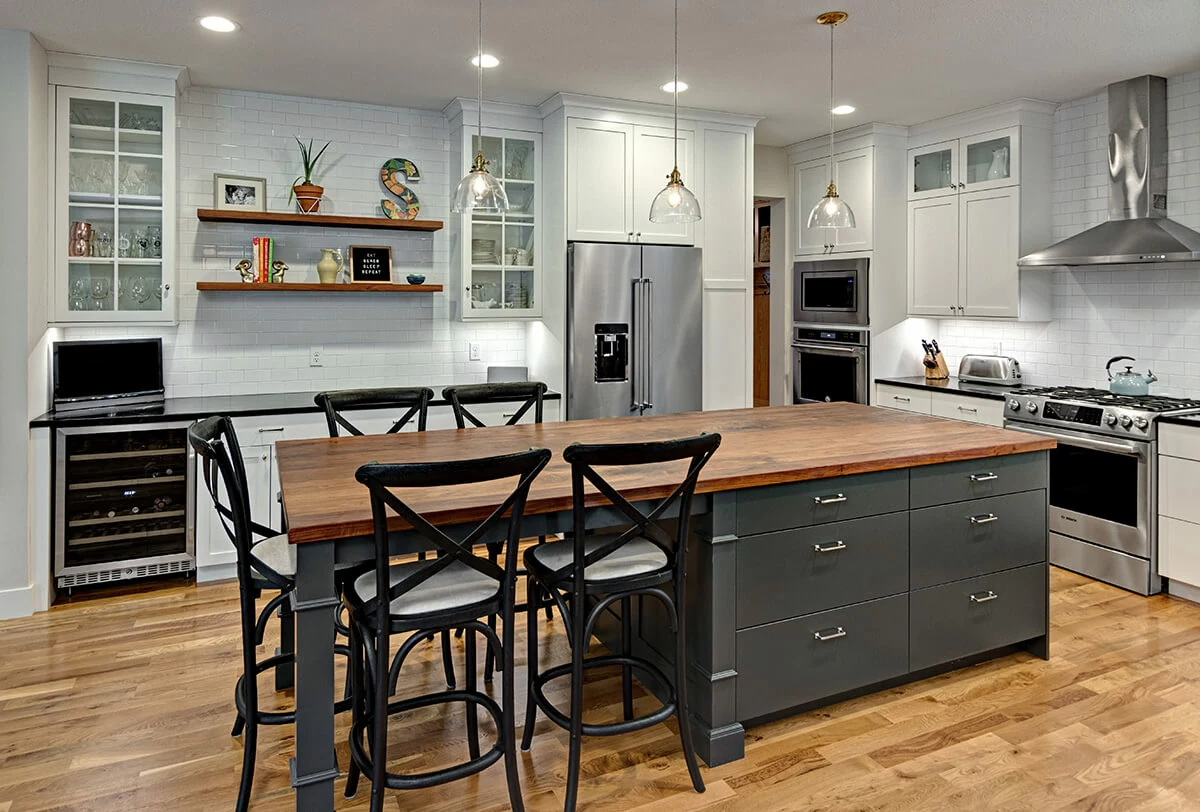 The abundance of windows and natural light seems to flow from the main floor through the wonderful screen porch, right up to the second floor bedrooms.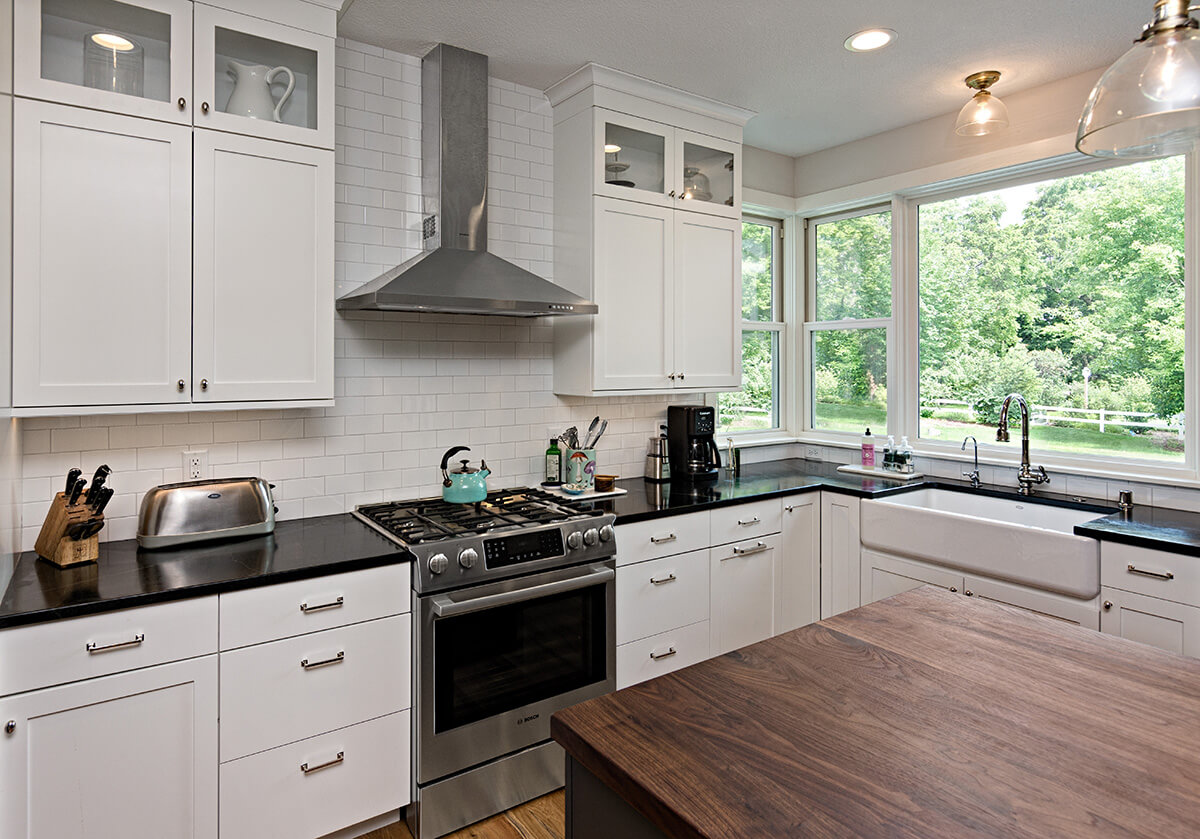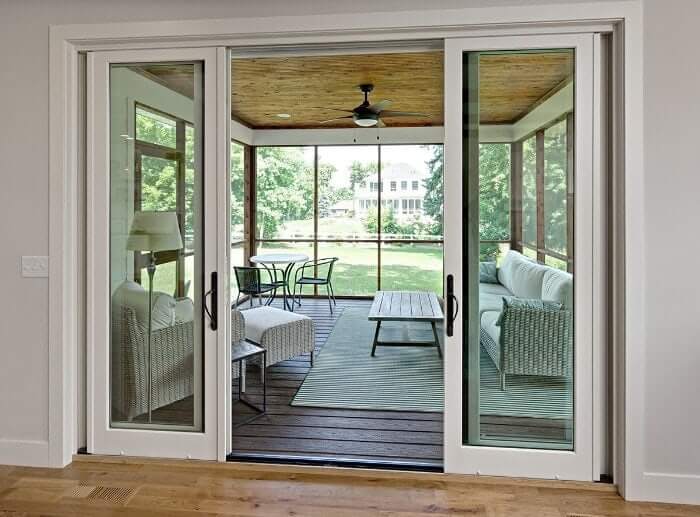 All that was needed was their good friends nearby…
The Second New Home Design: Family 2
Soon after we finished the first family's home, we received a referral for a second family, good friends and soon to be neighbors of the first Deephaven family. We were delighted to get started creating their dream house in the 'Lakes' as well.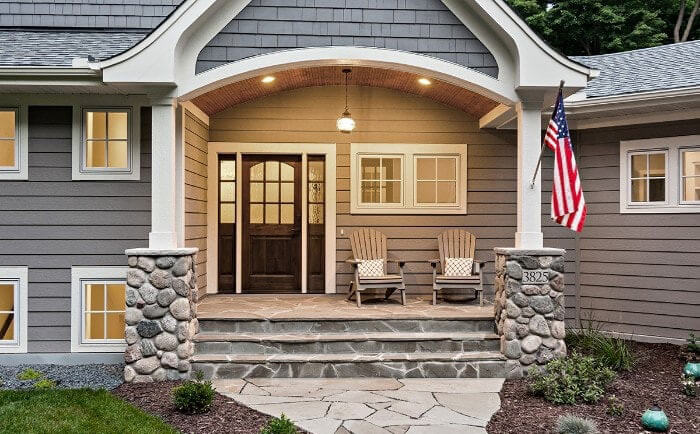 Working with our second family, our team soon found out their love of everything cottage-like and this included Deephaven. They also love for keeping things open and were hoping for a color palette that is light in color and warm in style.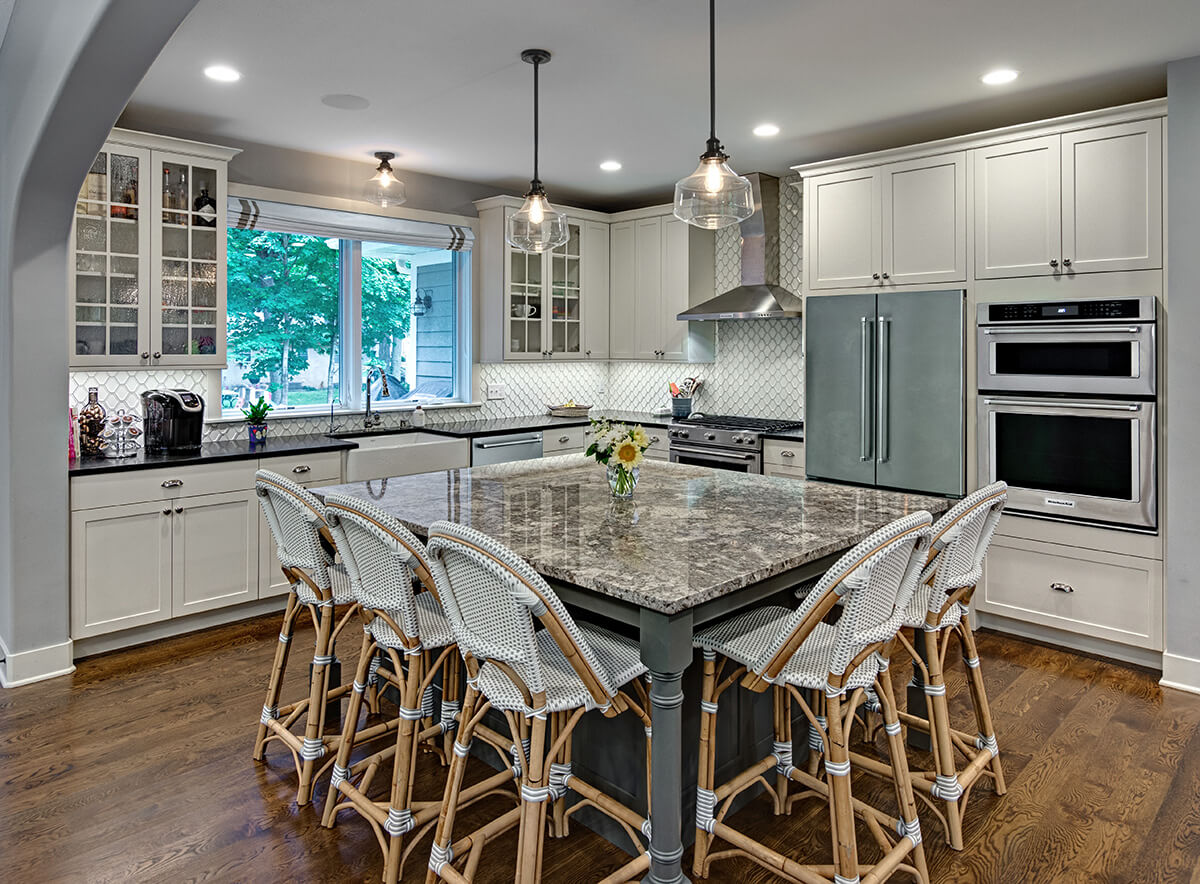 With some similar tastes as their friends, we incorporated Dura Supreme's Hudson shaker door style in  "Strom Gray" paint on a furniture styled kitchen island (inspired by their friend's kitchen island). The perimeter of the kitchen uses the same door style, but takes on more of a modern cottage look with mullion glass cabinet doors and a "Pearl" painted finish to contrast the island.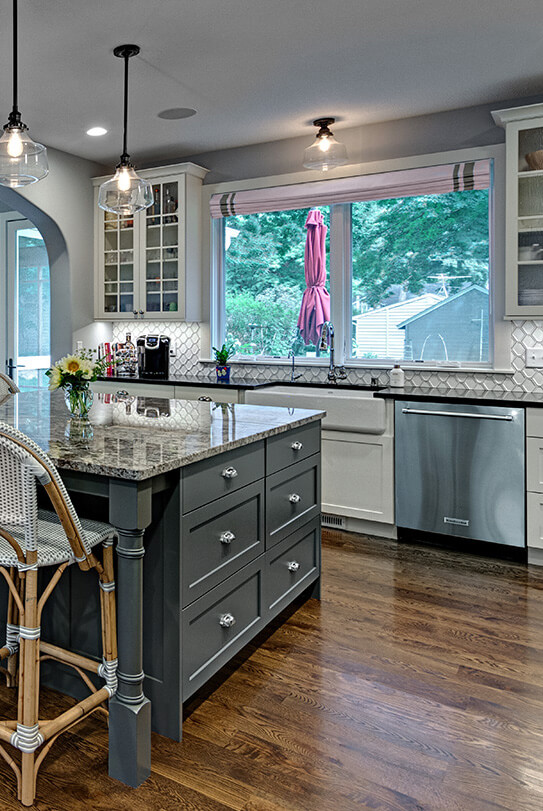 Beams and the river rock stonework from the exterior pillars were brought into their beautiful fireplace and highlighted with a reclaimed barn wood mantel.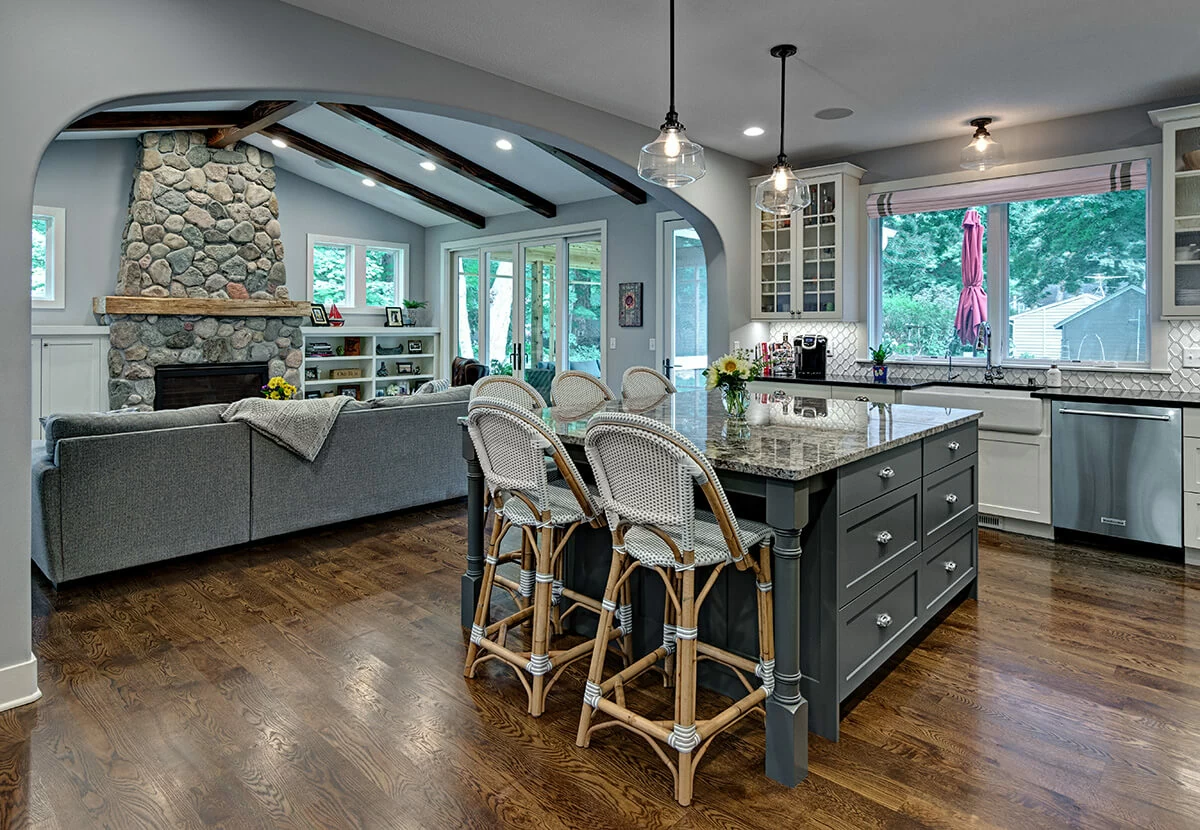 Tongue and groove ceiling with an unobstructed view out of their new porch makes this main floor live large unlike most "cottages" which was the initial wish. The upstairs lives large with its common area for their children.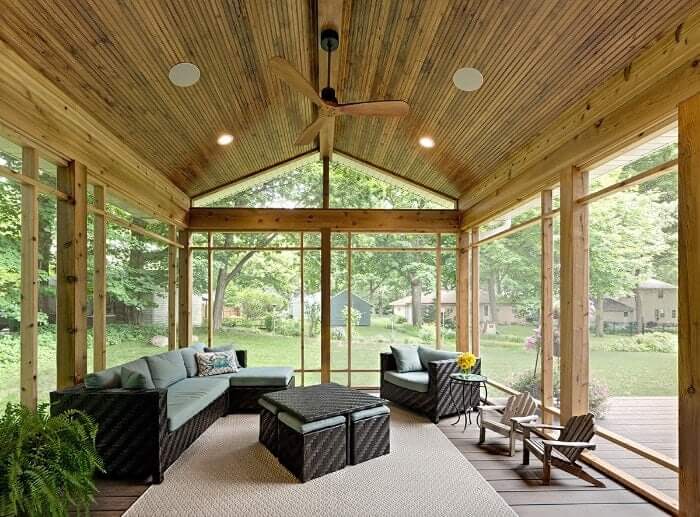 Family time is key in this beautiful new build.
Not One But TWO Happy Homes!
Of course, our story has a happy ending – both families couldn't be more thrilled about their new homes with Dura Supreme Cabinetry!