A kitchen island is a popular item on many homeowner's kitchen wishlists. But what if you don't have the space in your kitchen to devote to a kitchen island? The next best thing, in my opinion, is a kitchen peninsula. If you looking for ways to add more counter space, storage, and functionality to your kitchen, a kitchen peninsula might be the perfect design solution.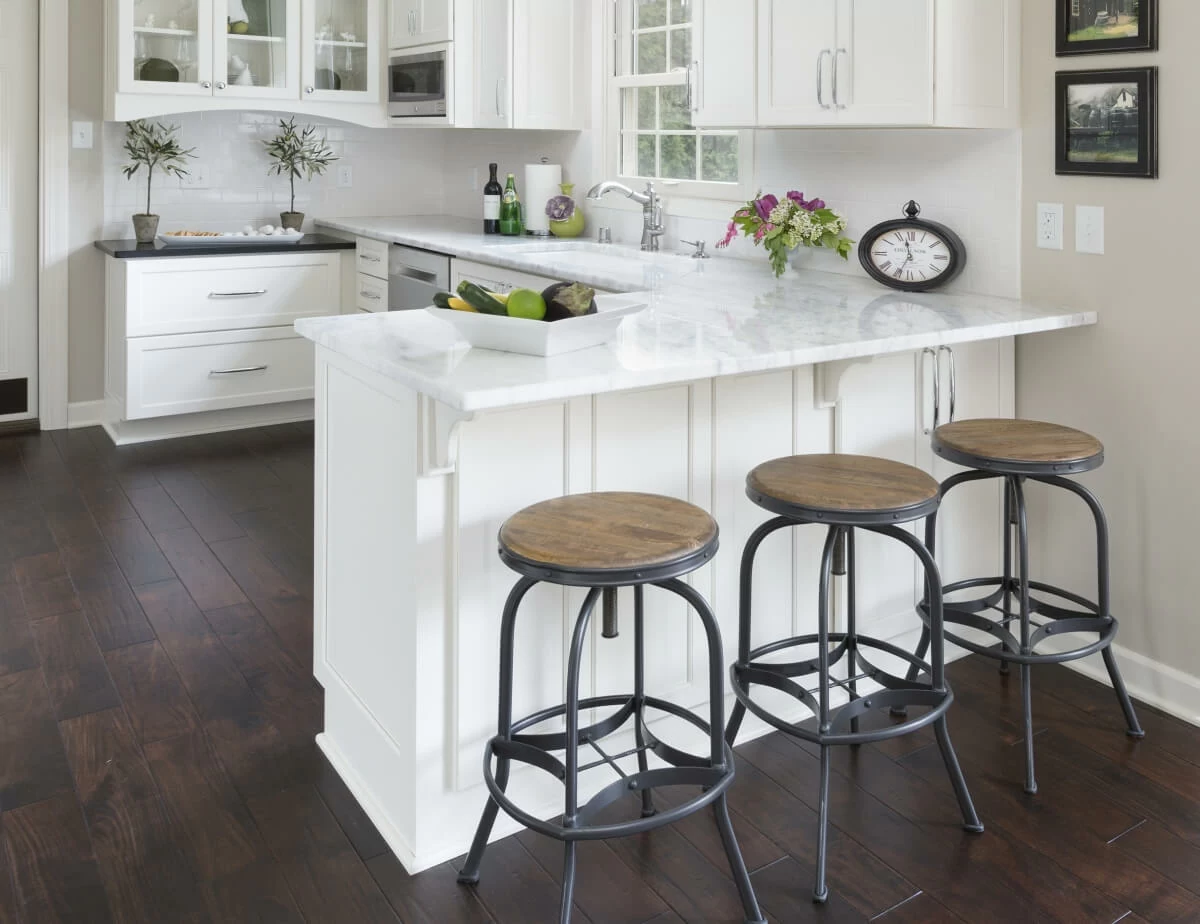 What is a Kitchen Peninsula?
The dictionary defines a peninsula as a piece of land that is surrounded by water on three sides but remaining connected to the mainland. In the kitchen, a peninsula has the same concept but referring to the cabinetry and countertops instead of pieces of land. A kitchen peninsula contains cabinetry and countertops, surrounded on three sides by open floor space, but connected to either the adjacent countertop or a wall on one end.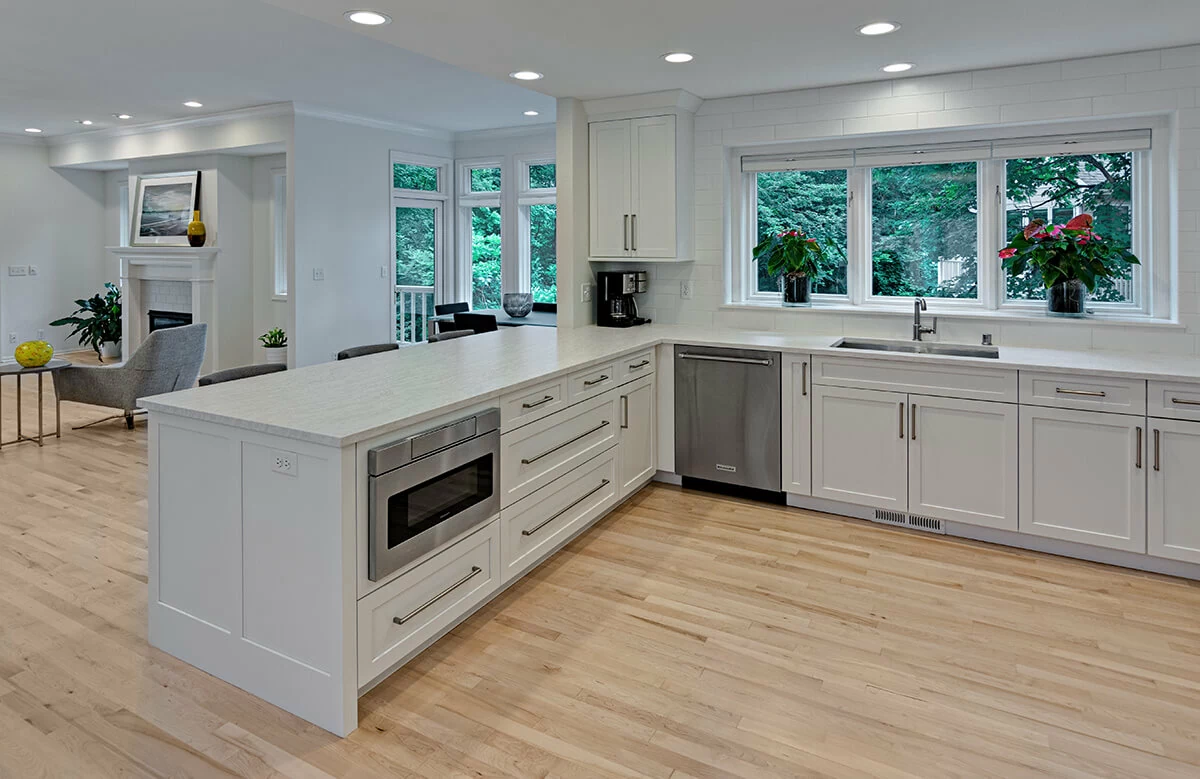 The History of the Kitchen Peninsula
Today, the kitchen is one of the most beautiful and desirable features of a home, but that wasn't always the case. For centuries, the kitchen was a less desirable room that had hot uncomfortable fires, was busy, full of bulky equipment, and was not a place where guests would gather. Food prep and dining were very separated tasks. As exciting new cooking technologies became available, food prep became easier, cleaner, less labor-intensive, and comfortable. We began rethinking the designs of these spaces and these new tools and convenient cooking spaces were seen as luxuries. The kitchen quickly transformed into the welcoming, heart of the home we know it as today.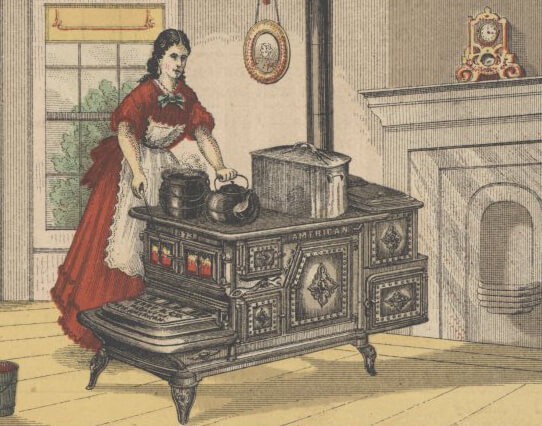 As these lifestyle evolutions took place, the kitchen began opening up to the rest of the home. Small pass-throughs on kitchen walls started to appear allowing the cook to communicate and see their family and guests while they prepare meals. Soon followed removed walls and kitchen peninsulas. Early kitchen peninsula designs featured wall cabinets installed above the peninsula bases. Often they were the same height as the perimeter wall cabinets, creating a little eighteen-inch open space to the dining side which gave a kind of closed off from the rest of the room feeling. Over time the peninsula wall cabinets became shorter and it seems that now they have disappeared completely leaving just the base cabinets.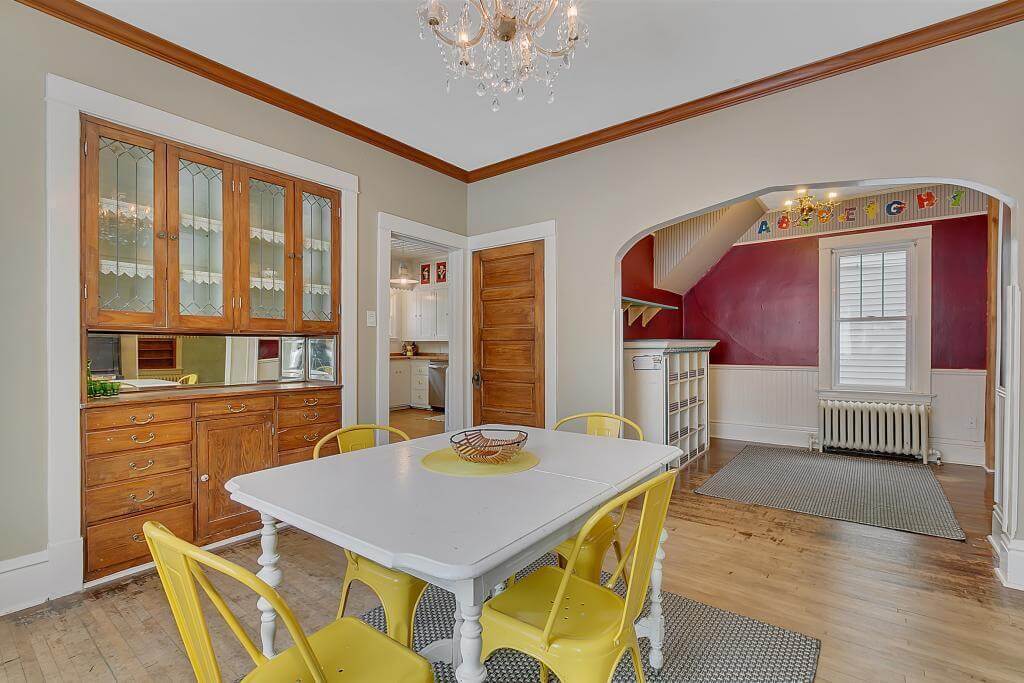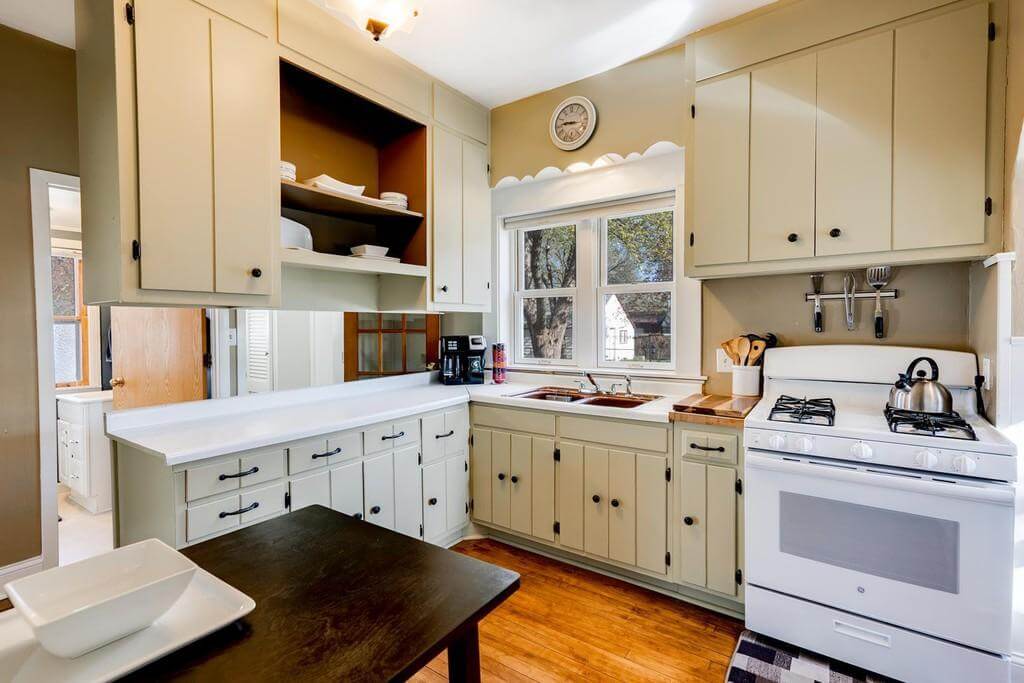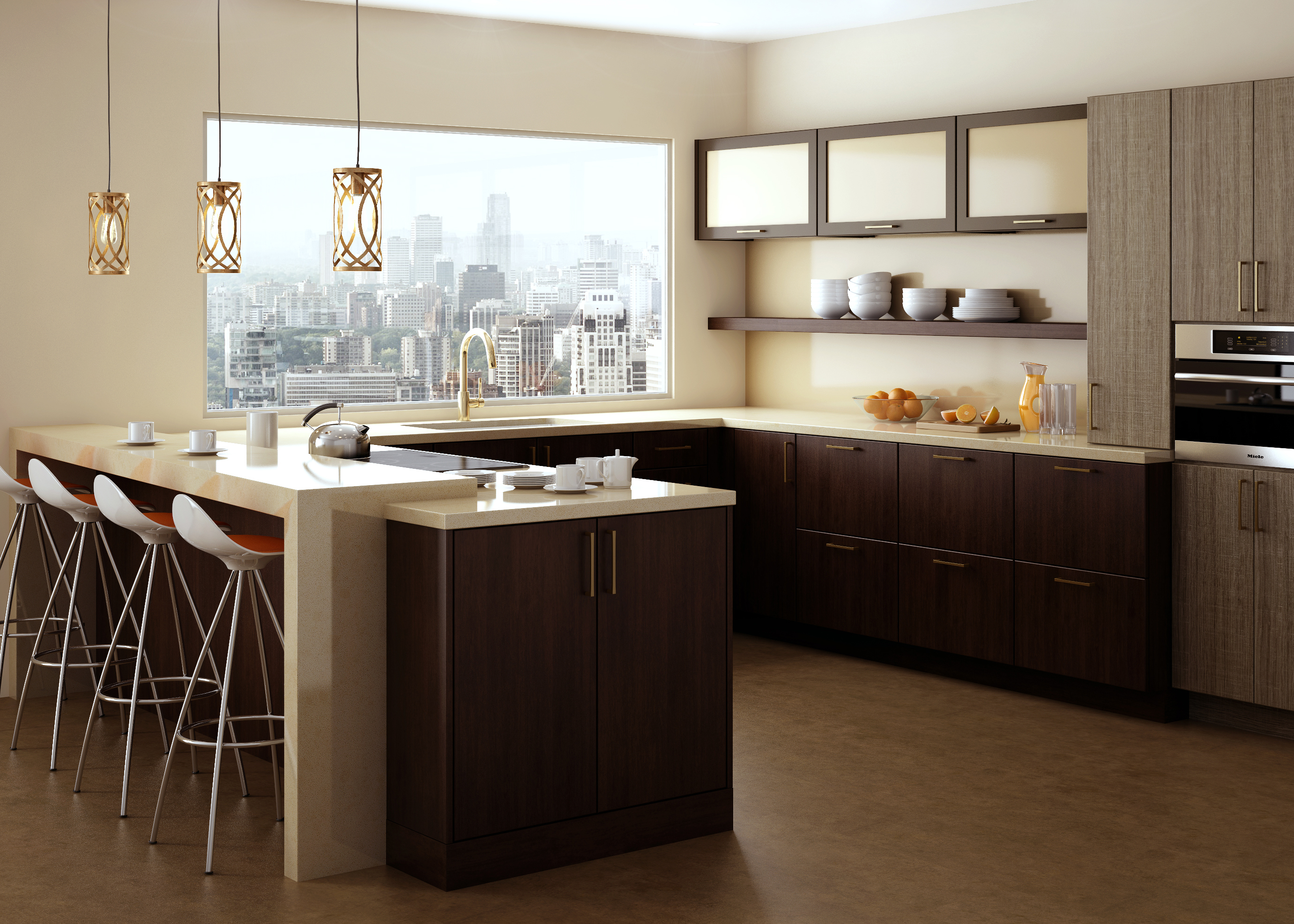 Enhance A Kitchen Layout with a Peninsula
For many years, the kitchen peninsula's have been a popular design element within G-Shaped, L-Shaped,
U-Shaped, and even Galley kitchen layout designs. Peninsula cabinet layouts can be either a continuation of the base cabinets along the wall extending the kitchen or creating an L-Shape or they can be an independent run of cabinets that attach to a wall extending the layout. Adding a kitchen peninsula is an easy way to transform or expand the layout of your kitchen. For example, a Galley or a Straight Wall kitchen layout can be extended longer in length or transformed into an L-Shaped layout with the help of a kitchen peninsula.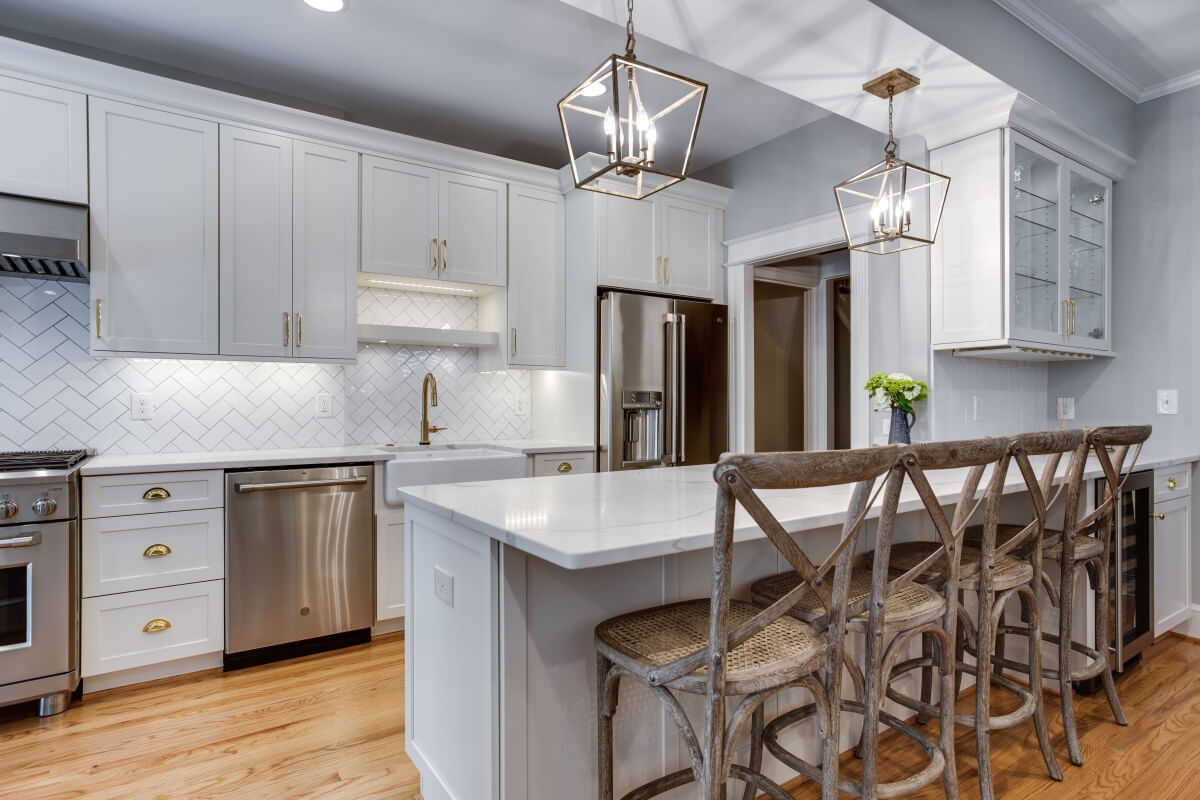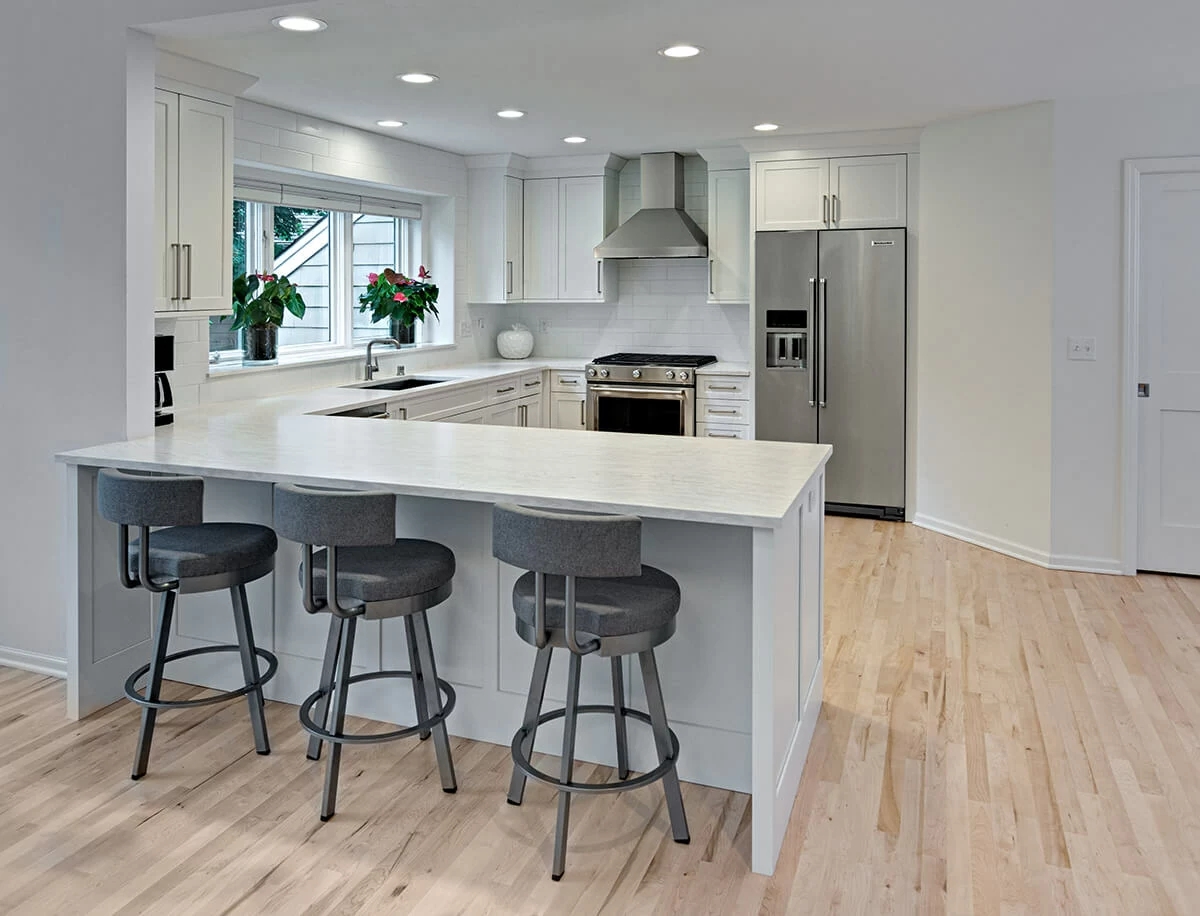 Add Space and Functionality
Peninsula cabinets can be accessed from three sides, two sides. or just the kitchen side with a panel covering the back and end cap. Kitchen peninsulas are a popular place to incorporate kitchen appliances, sinks, and/or seating at either counter height or bar height. It all depends on the available space and how you want your kitchen to function.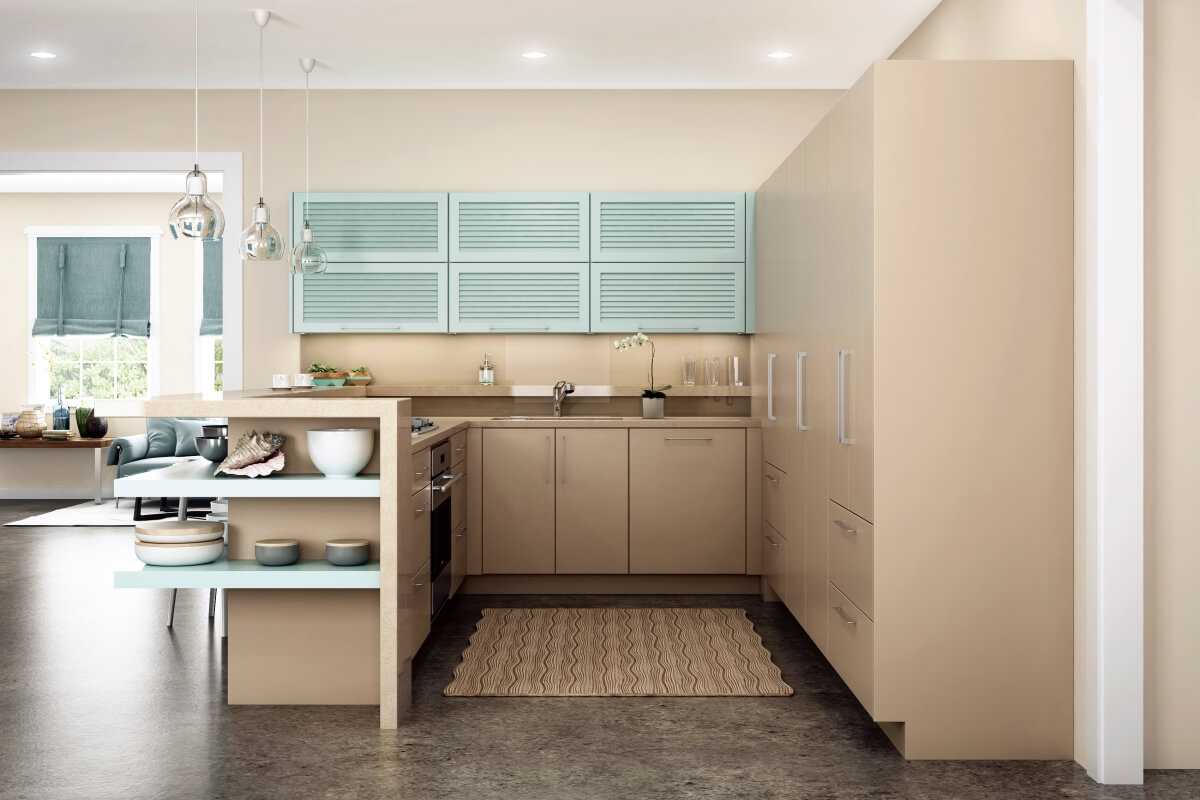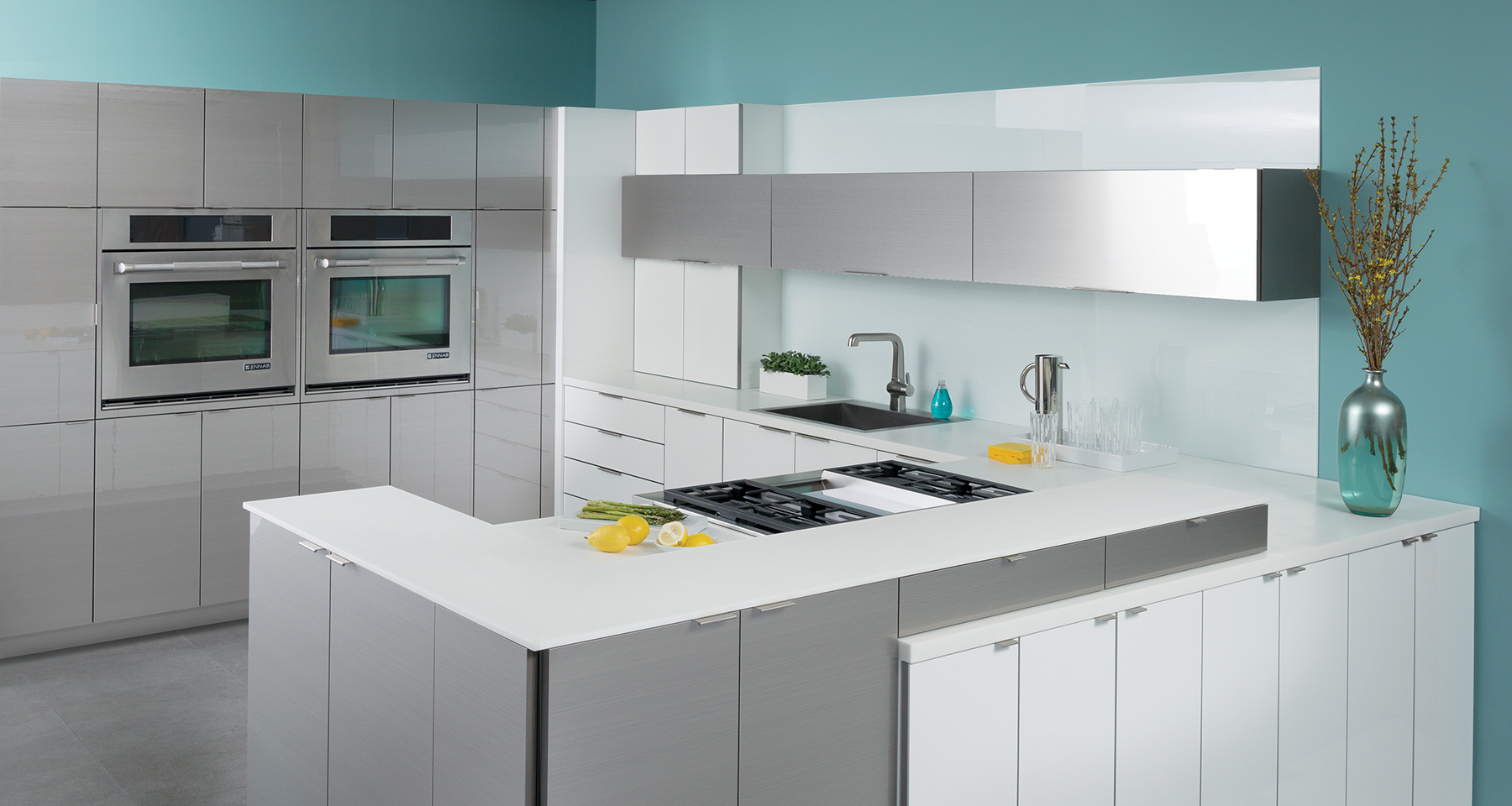 Is a Peninsula Right for Your Kitchen?
While a kitchen peninsula is not exactly the same as the ever-so-popular kitchen island, it does have its advantages. Peninsulas don't have space requirements that a typical kitchen island does and with the accessibility only on three sides, it can function as a sort of barrier keeping the traffic flow out of the main work area while still providing the extra prep and storage space.  They can be the perfect solution for achieving an open floorplan in a smaller kitchen. After seeing these kitchen designs you may discover a kitchen peninsula is at the top of your kitchen wish list!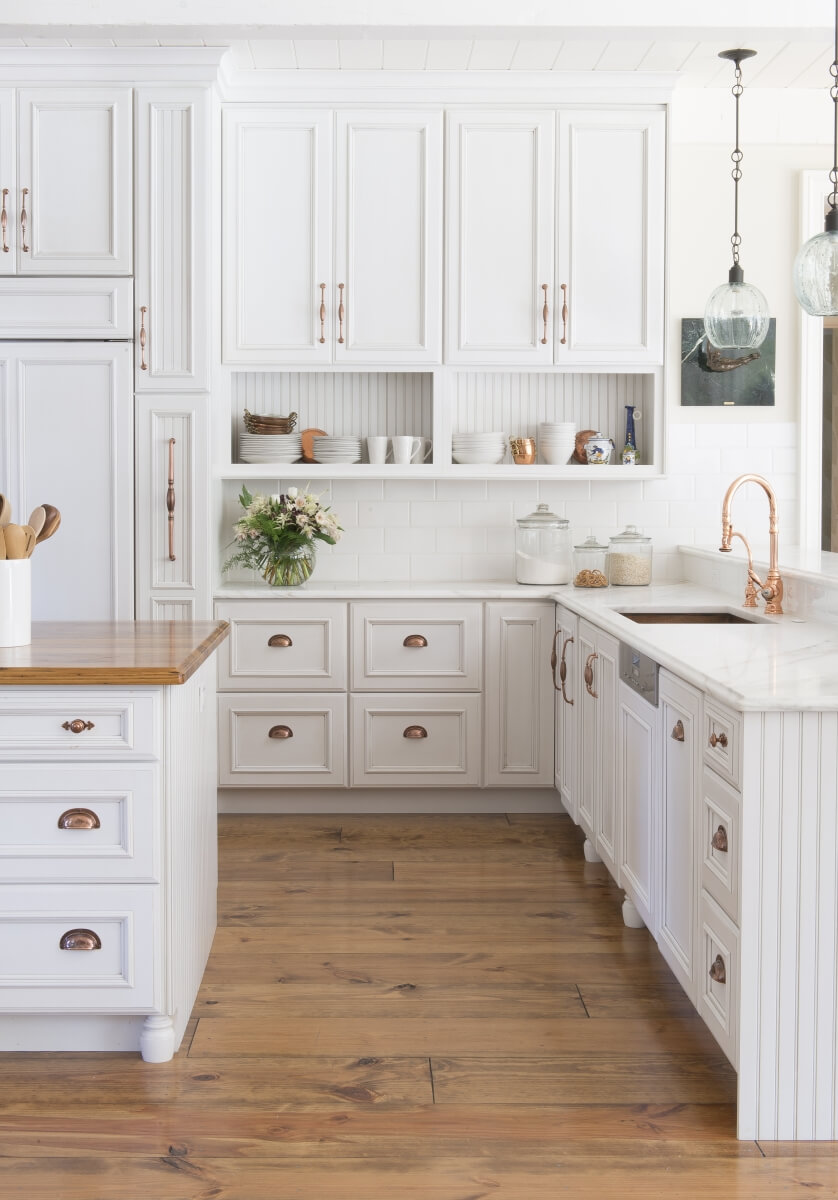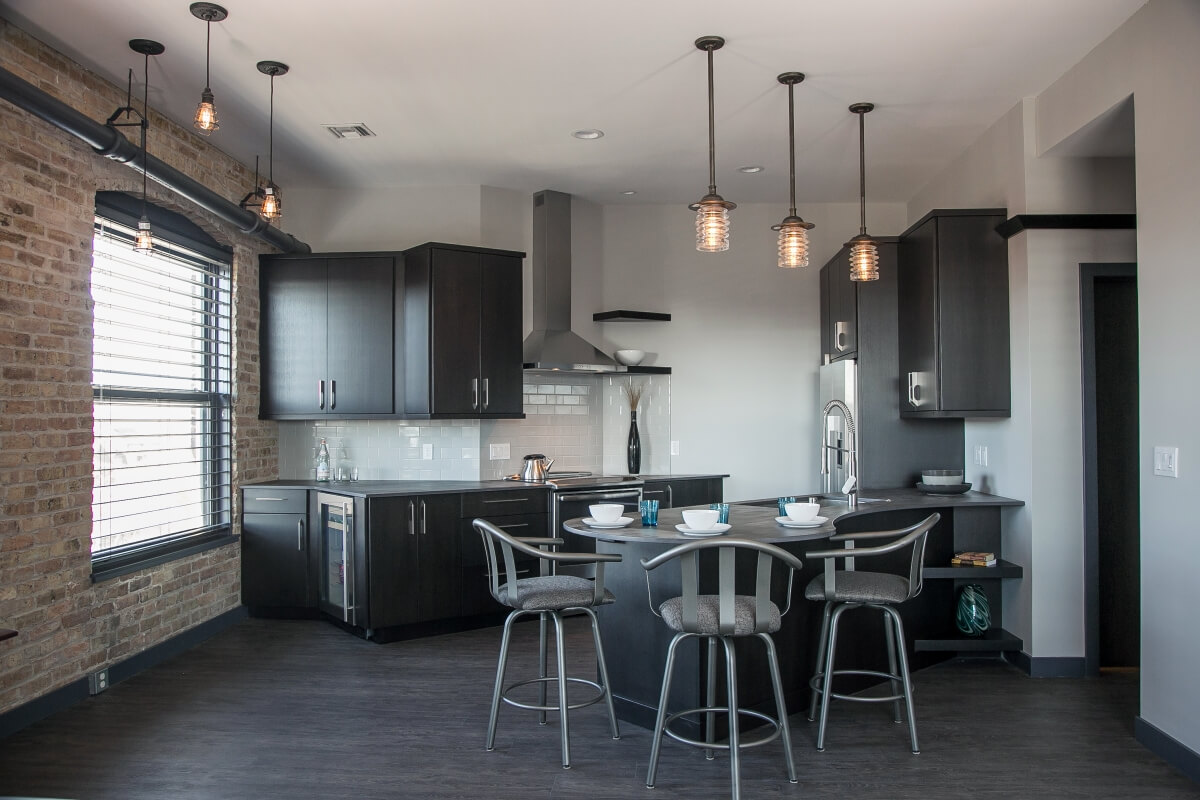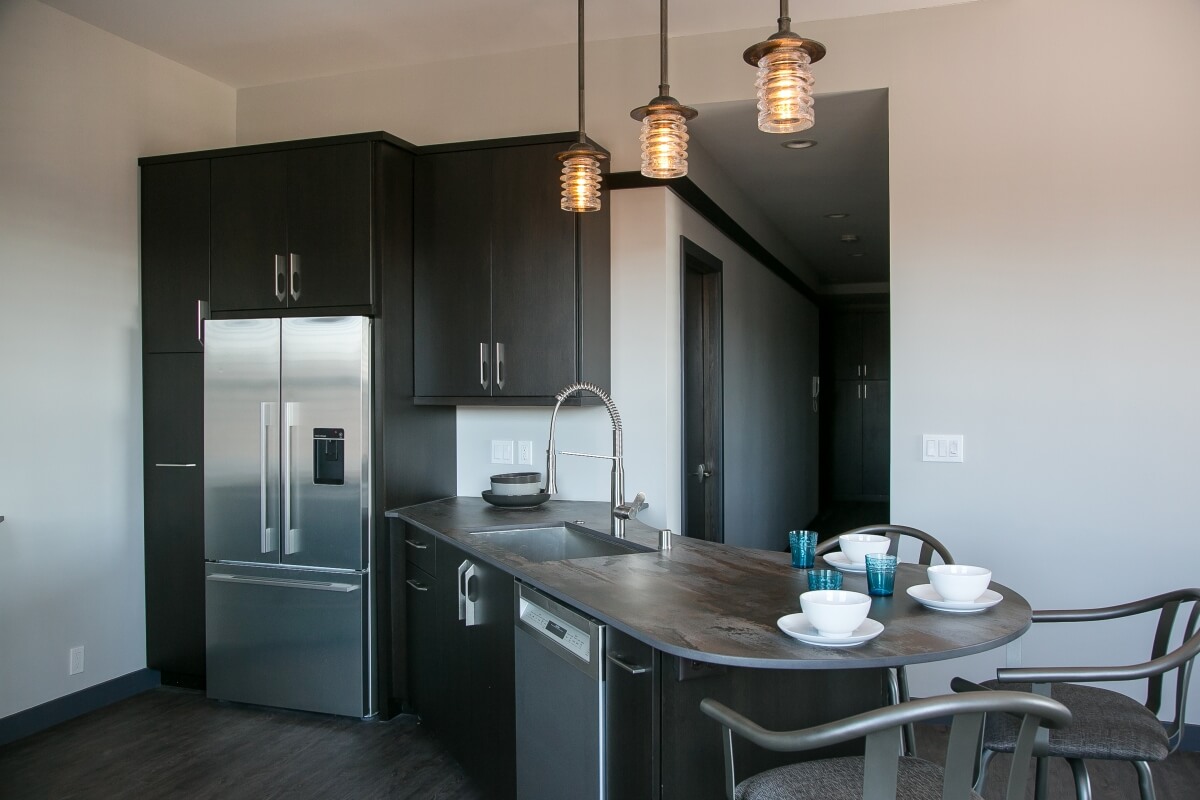 This kitchen island provides additional counter space for the kitchen and additional storage for the dining room.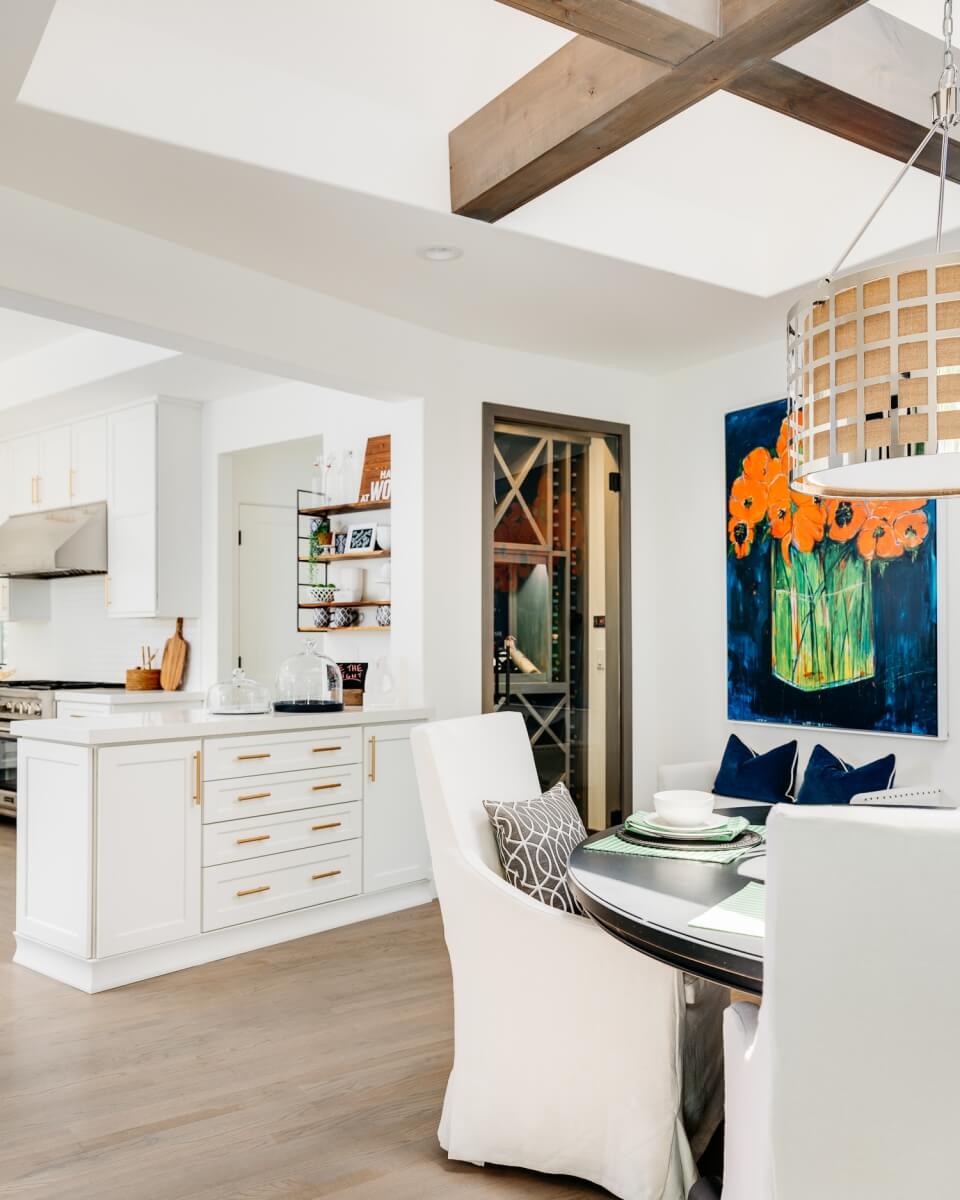 Explore the gallery below by clicking the arrows to find more inspiration for your kitchen peninsula.