Kitchen work zones have become the progression of the ever classic and functional work triangle.
In a previous blog, I discussed the design concept of the work triangle and how it is a great guideline to use when redesigning your kitchen.  However, as today's kitchens continue to grow in size and open up into connecting rooms it's only natural for the work triangle to evolve into separate functioning work zones/areas. Those primary work zones are the Prep Zone, Cooking Zone, and Clean-up Zone.  In addition, other separate zones such as a Baking Center, Command Center Zone or an area for pets might also be included in the kitchen depending on its size and available space.
Today, our primary focus is on the Prep Zone.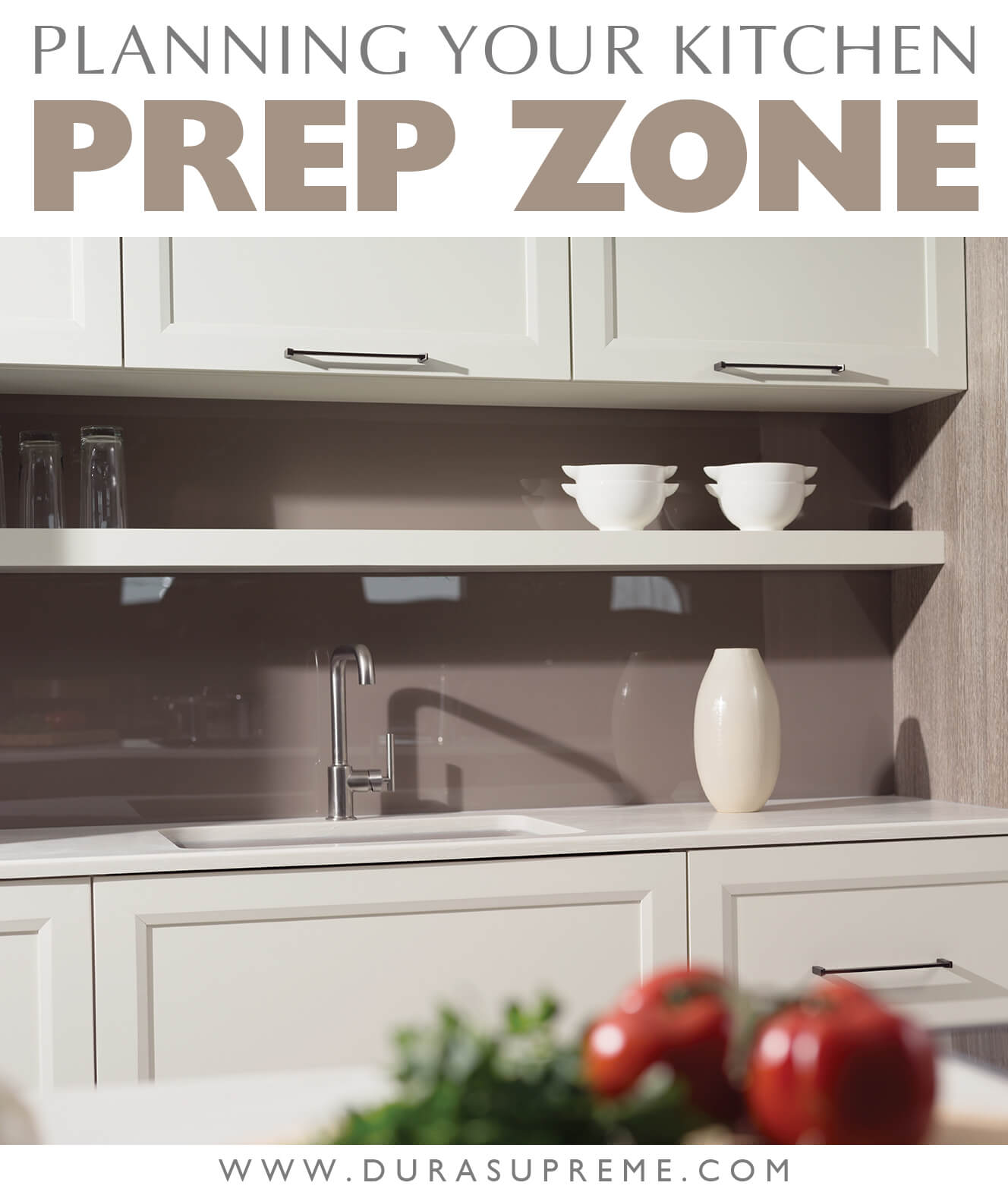 The kitchen Prep Zone is crucial since it is where we spend the majority of our time in the kitchen.
It is the work center where meals are prepped and combined prior to being cooked. Common activities that take place in the Prep Zone include everyday tasks including washing, peeling, cutting, chopping, measuring, and mixing ingredients. Therefore, the Prep Zone should be in close proximity to the refrigerator and the kitchen's primary sink or its own prep sink area with a sprayer and garbage disposal for cleaning fruits and vegetables.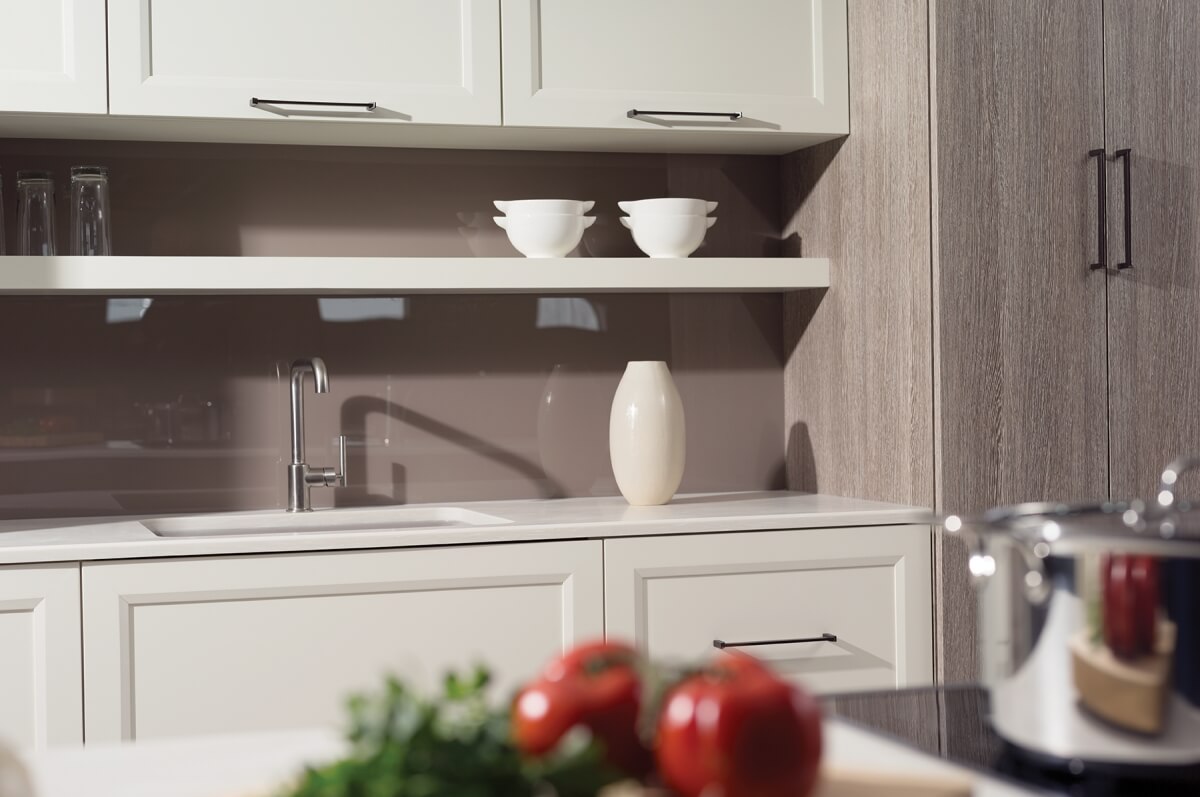 In addition, the Prep Zone should have an ample amount of countertop surface and space for working and preparing those delicious family meals. The National Kitchen and Bath Association (NKBA) recommends a minimum countertop surface of 36" wide by 24" deep for the Prep Zone.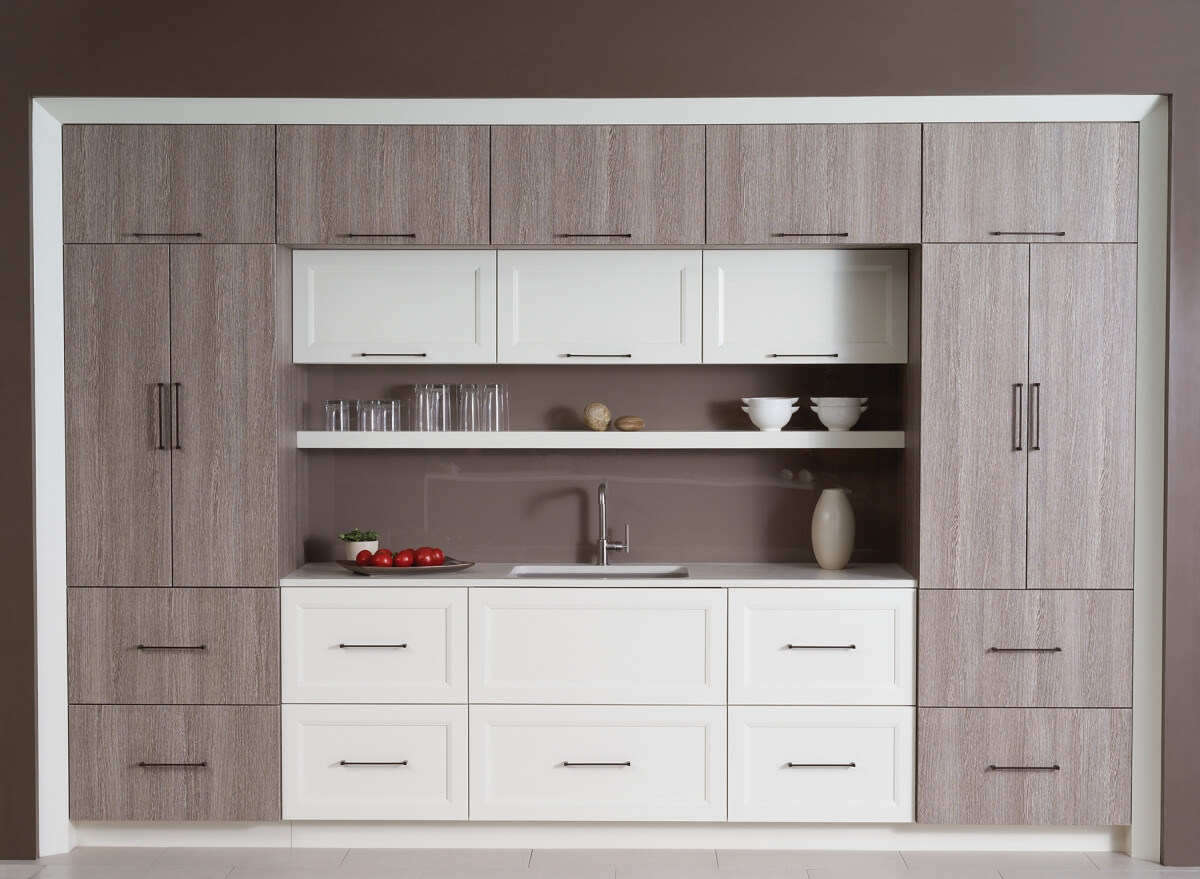 Of course, no work zone would be complete without adequate storage for commonly used items, such as cutting boards, knives, utensils, mixing bowls, ingredients, spices, aprons, towels, and cleaning essentials. Below are a few examples of how you can create a functional and organized Prep Zone with kitchen storage solutions from Dura Supreme.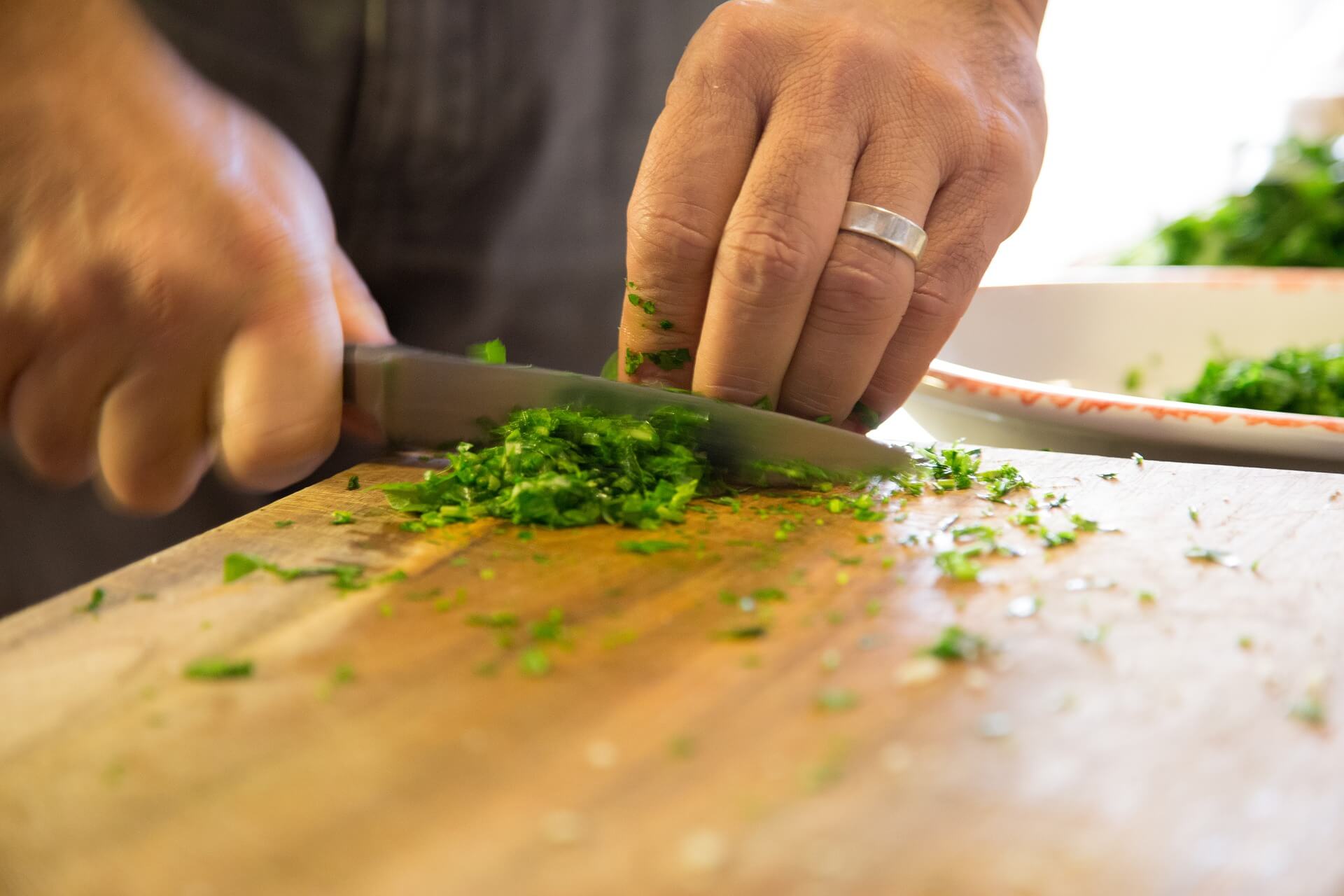 A Slotted Drawer Knife Holder (DKH) keeps blades sharp, while a chop block (CBD) is conveniently located in the adjacent drawer. The chopping block has storage space below and is removable from the drawer for countertop use.
Roll-out shelves area available in several heights ranging from a flat roll-out shelf to 8″ deep (standard and deep) roll-out shelf to fit your particular application (ROS and ROSD)
Don't forget to add in a recycle waste bin close to the Prep Zone as well, so that you can easily dispose of peelings, cuttings and packaging without having to cross the kitchen and risk messy spills on the floor.