What is a 'Focal Point'?
The focal point of any room is that spot where your eye wants to naturally rest and take it all in. It's the center of attention. For example, in a great room, a fireplace would be considered an obvious focal point.
Finding the Focal Point in the Kitchen
How do you create a focal point in a kitchen design?  A focal point in the kitchen can be many things, sometimes something as simple as a beautiful view out a window or a stunning backsplash or a unique kitchen island to name a few. Here are a few of the most popular methods that kitchen designers use to add a focal point to a kitchen design.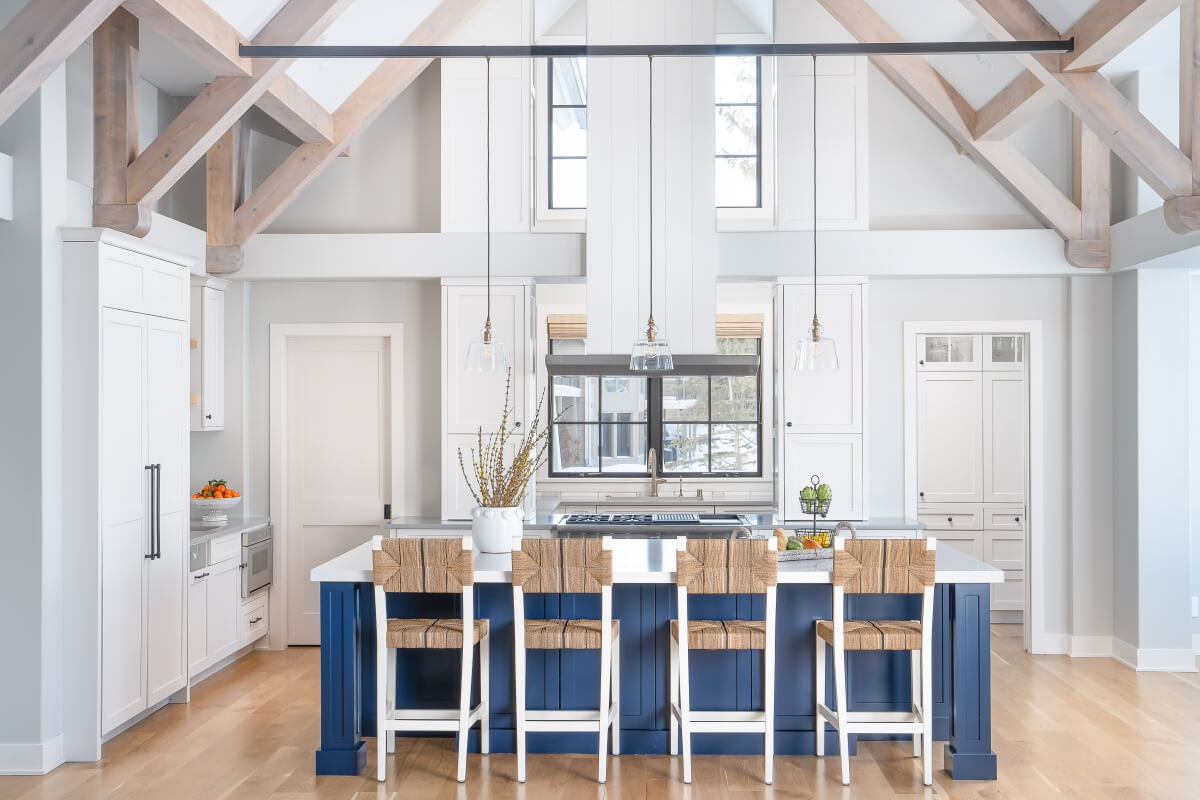 Add a Dramatic Hood
Hoods are another obvious focal point, whether a metal finish hood, enhanced with cabinetry, or a beautiful wood hood.  Wood Hoods can be simplistic or ornate depending on the size and styling that is selected.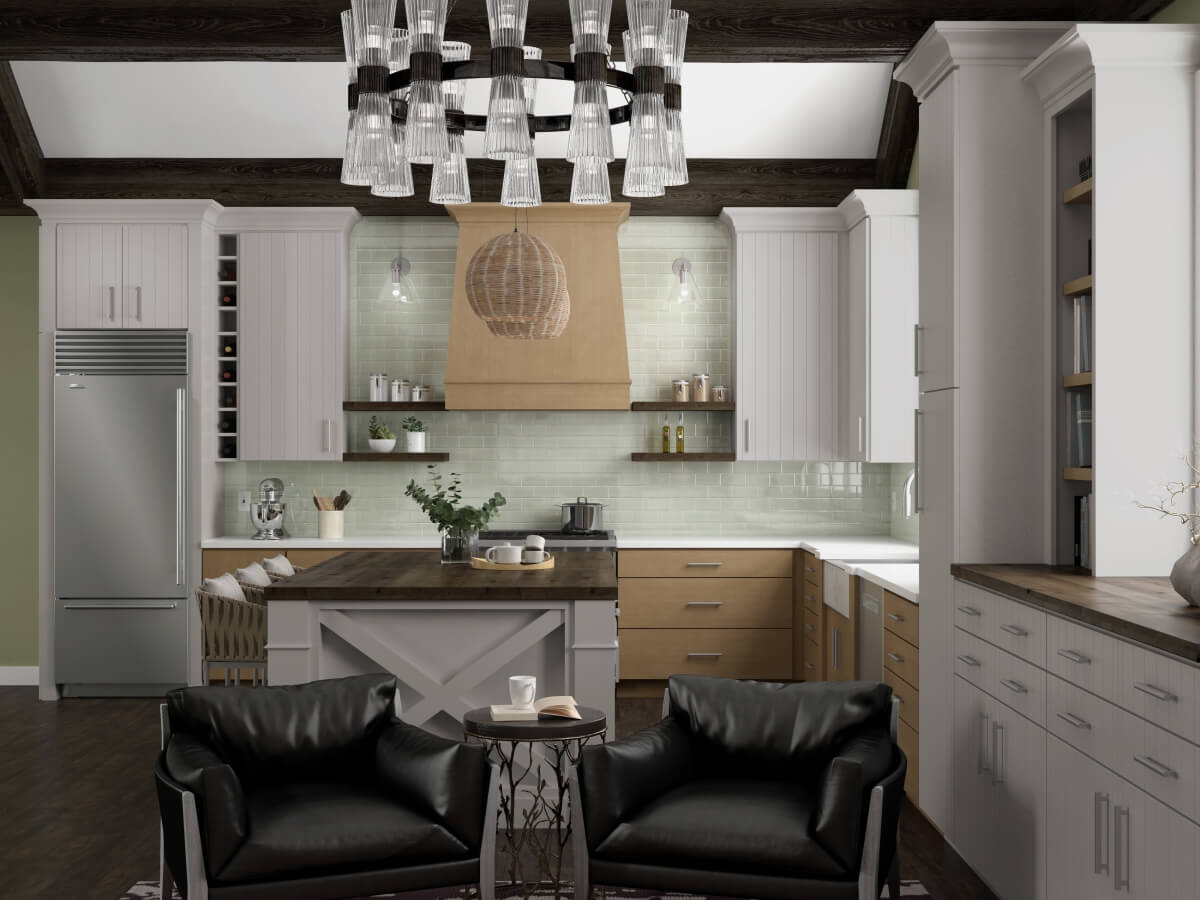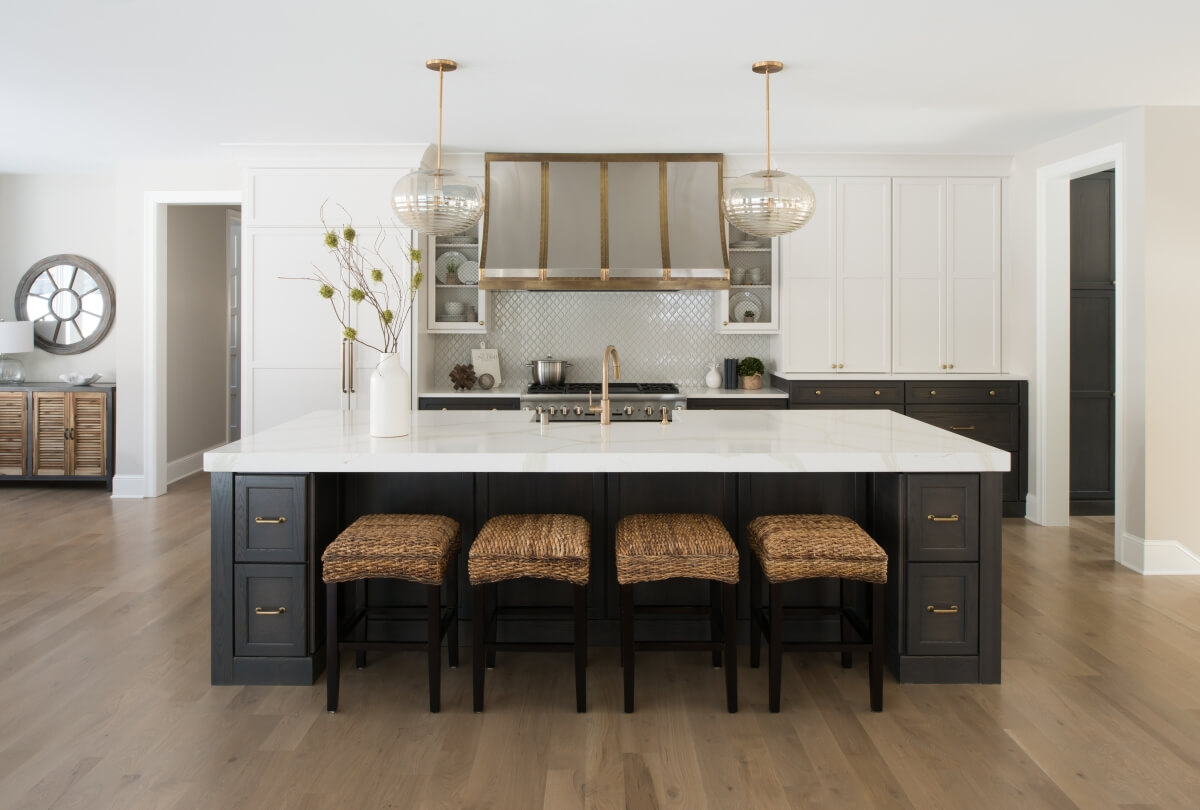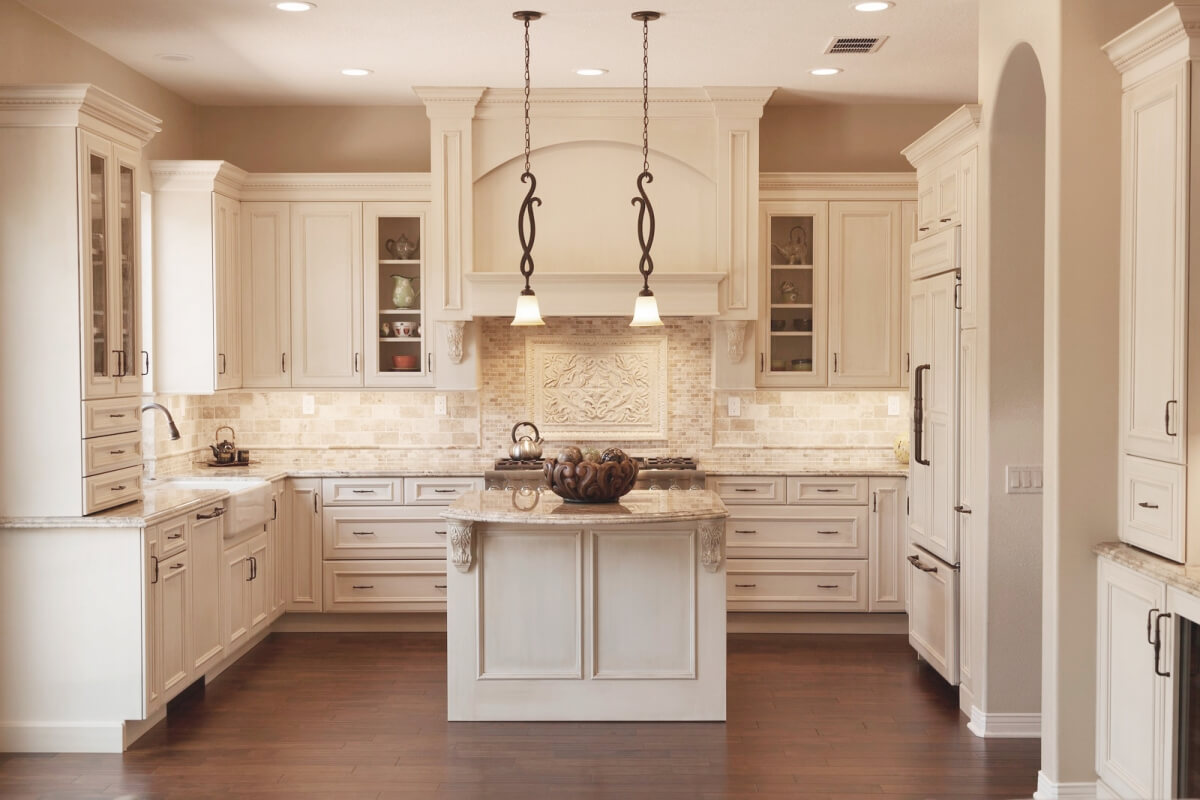 Use Two-Tone Cabinetry to Add Contrast
Mixing two cabinetry finishes is a brilliant way to add interest and create an eye-catching focal point.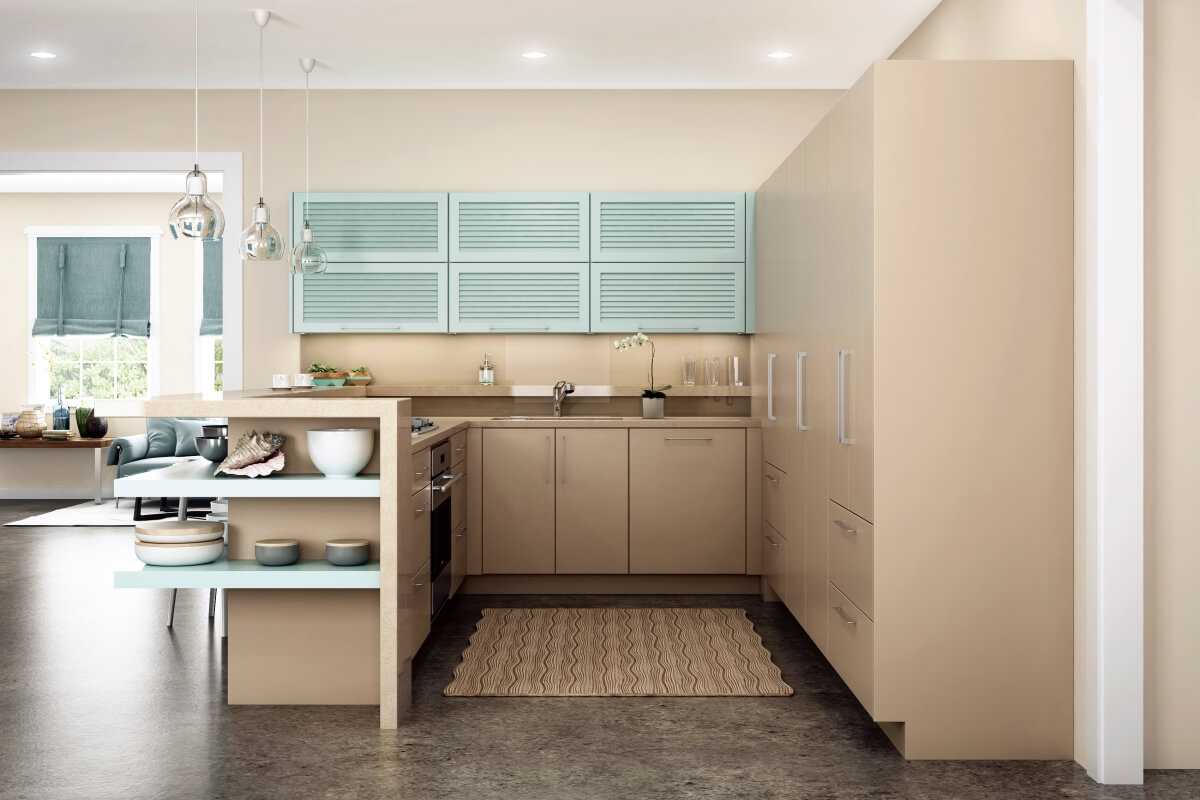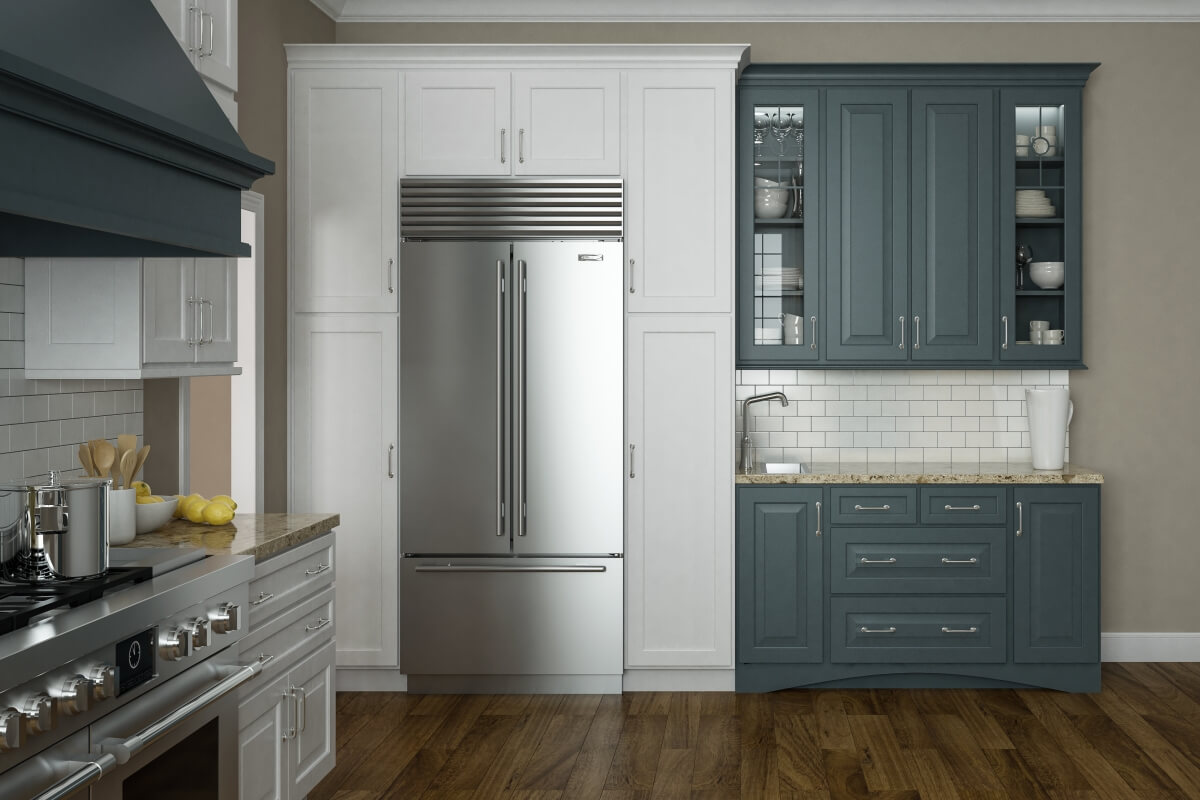 Accent Your Kitchen with Accent Cabinet Doors
An accent cabinet door is not usually used throughout an entire kitchen but is used as a decorative accent or a focal point.  Accent doors can include glass doors, mirror, mullion doors, leaded glass, louver doors, wire inserts, and aluminum frame doors.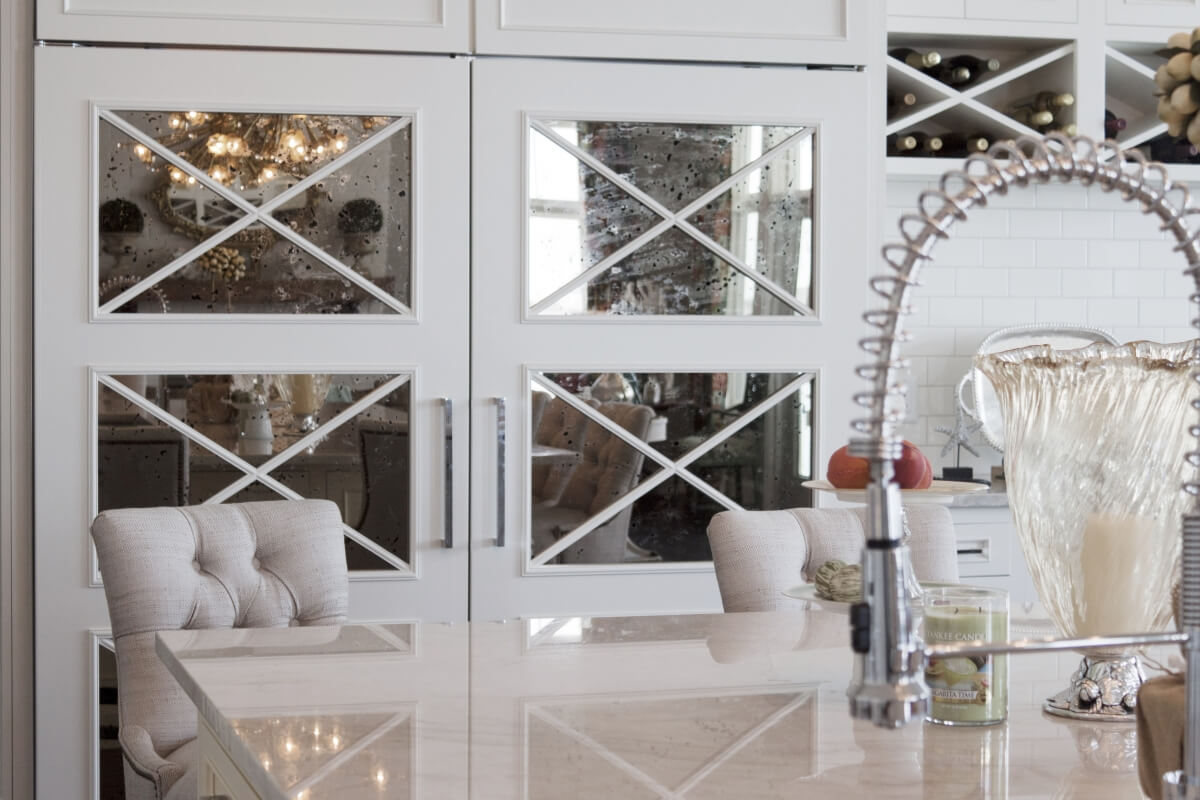 An Eye-Catching Backsplash
Even a backsplash can be considered as a place that draws your eye into the room.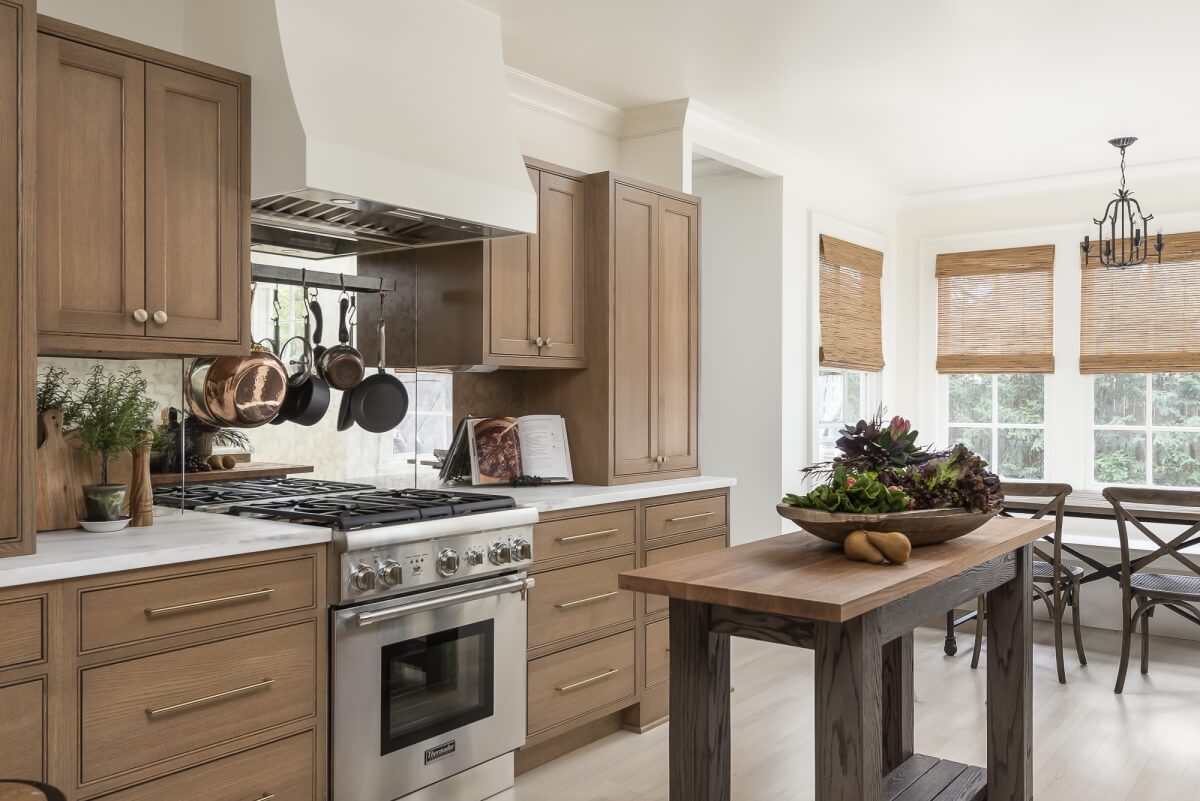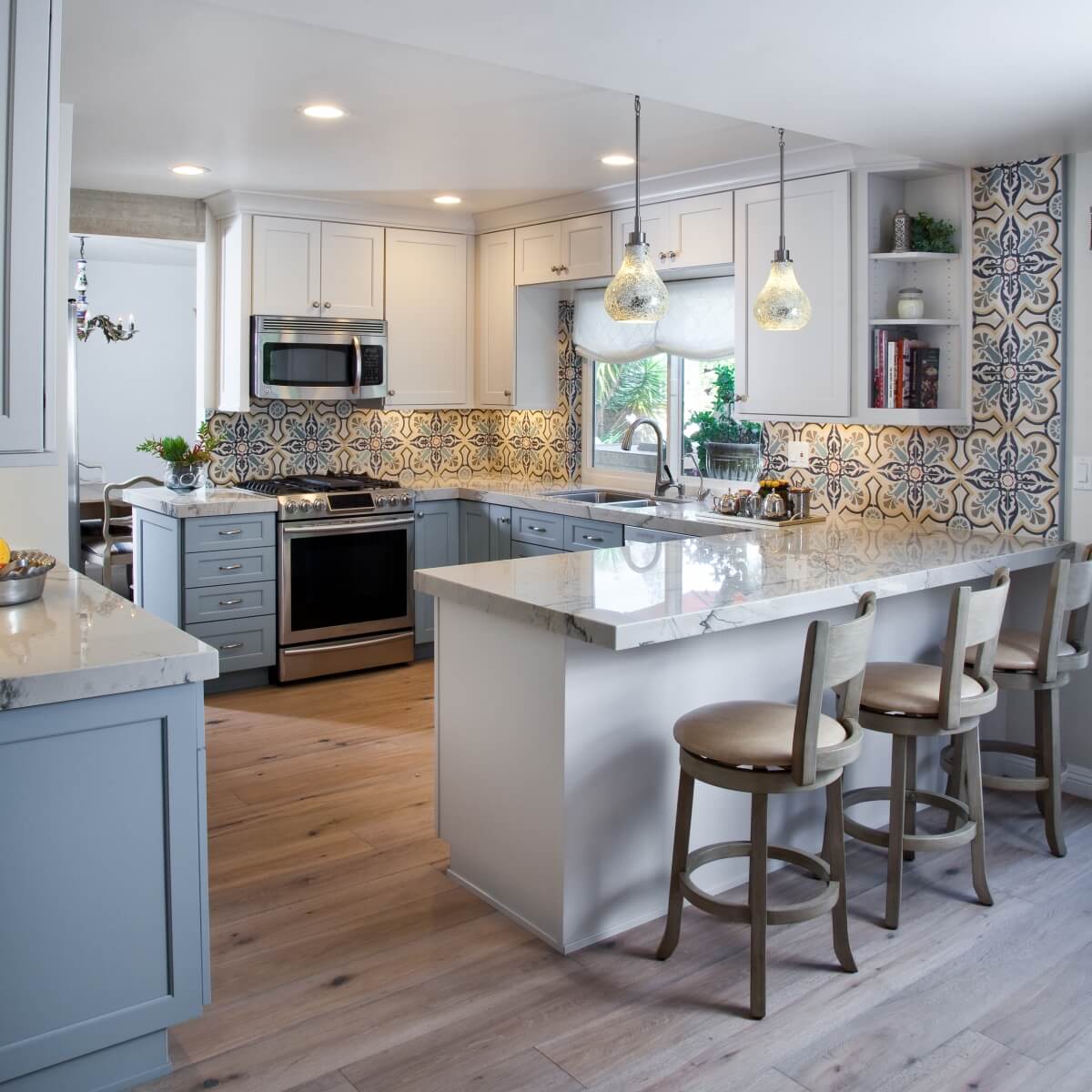 Can there be more than one focal point?
In interior design, it is perfectly OK to have more than one focal point. If you'd like to add emphasis to multiple areas, workstations, or elements multiple focus points can help balance the design and add interest throughout the space. However, you don't want to create a design that is flooded with focus points that will make your eyes bounce around wildly. This is where having a professional designer to help balance the design can be very helpful. Your designer will help guide you toward a design that is balanced and not overwhelming or overpowered by too many eye-catching elements.
This interior design below is an example of less is more! You don't want to overdo it.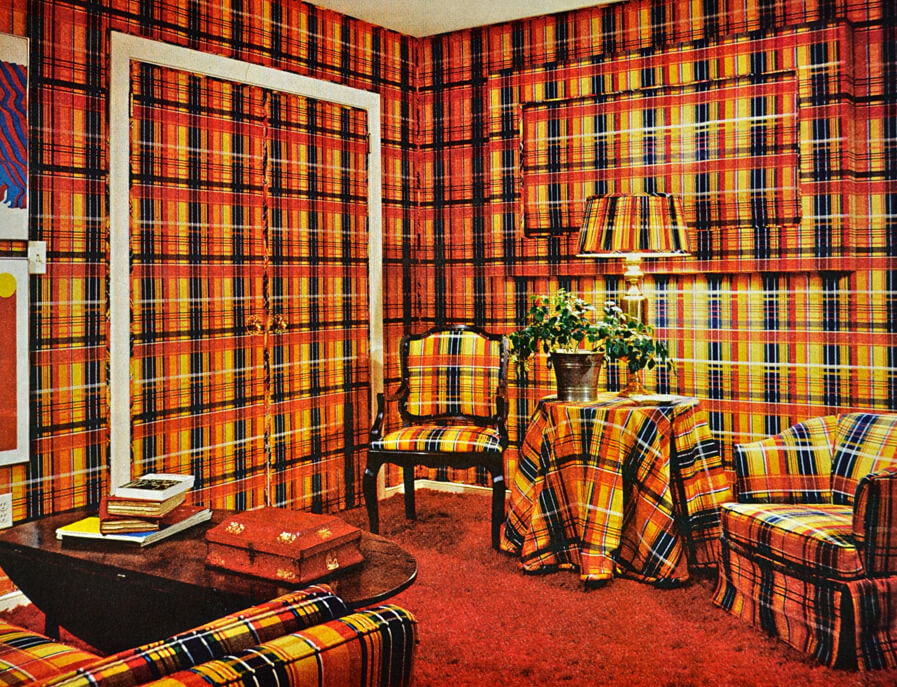 This kitchen design is a fantastic example of using multiple focal points. The stained shiplap wood hood, shiplap kitchen island, and contrasting wet bar areas in this kitchen all coordinate beautifully yet standout. Each space is highlighted beautifully and your eye flows comfortably throughout the room while also being drawn to these three key workspaces.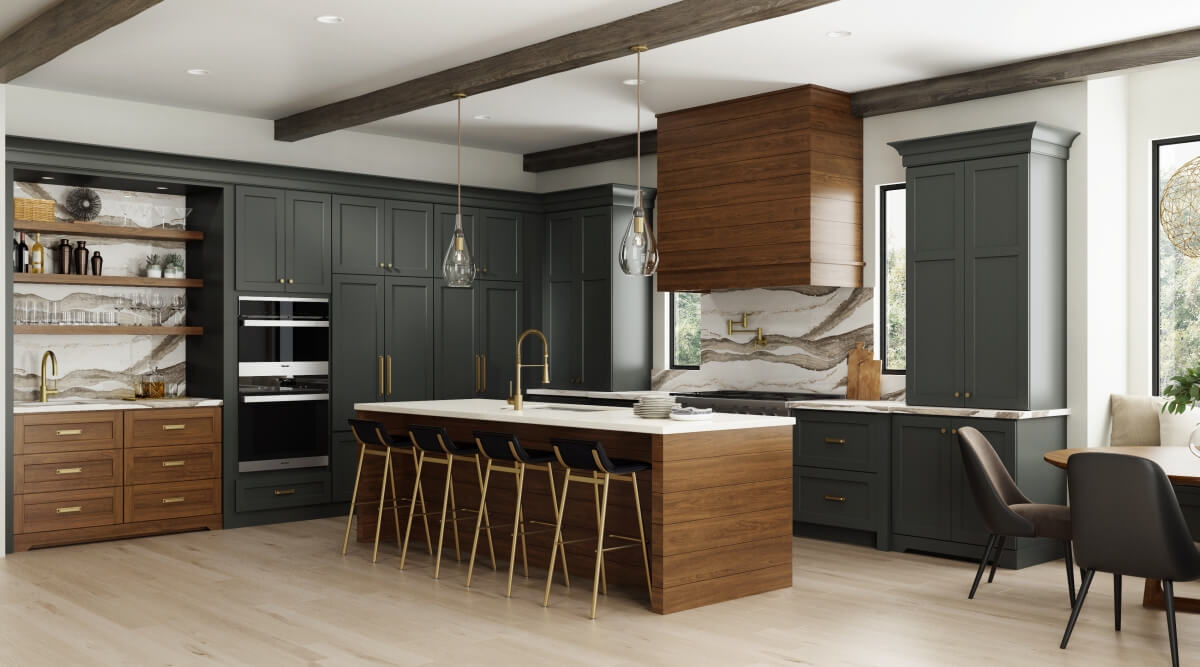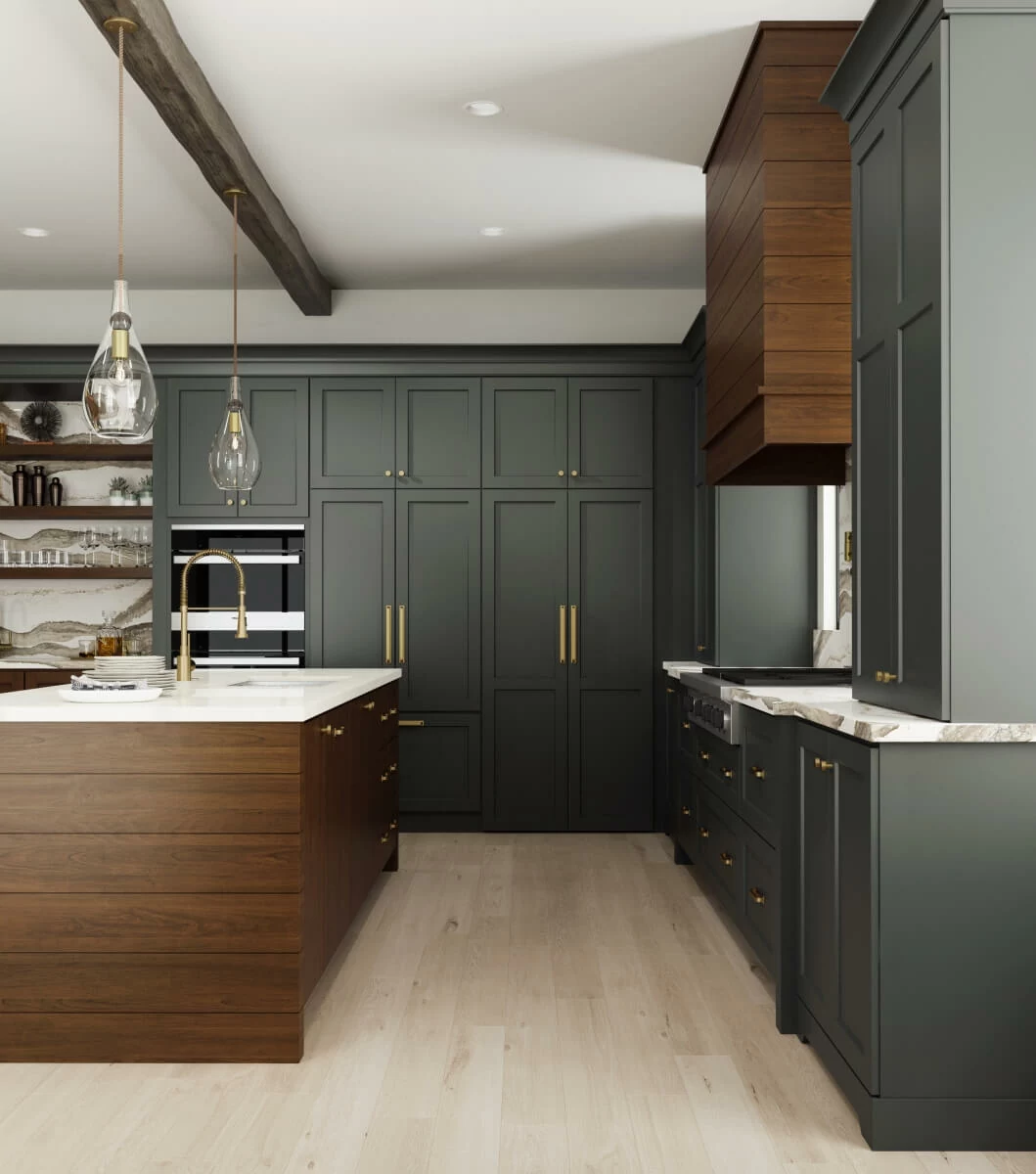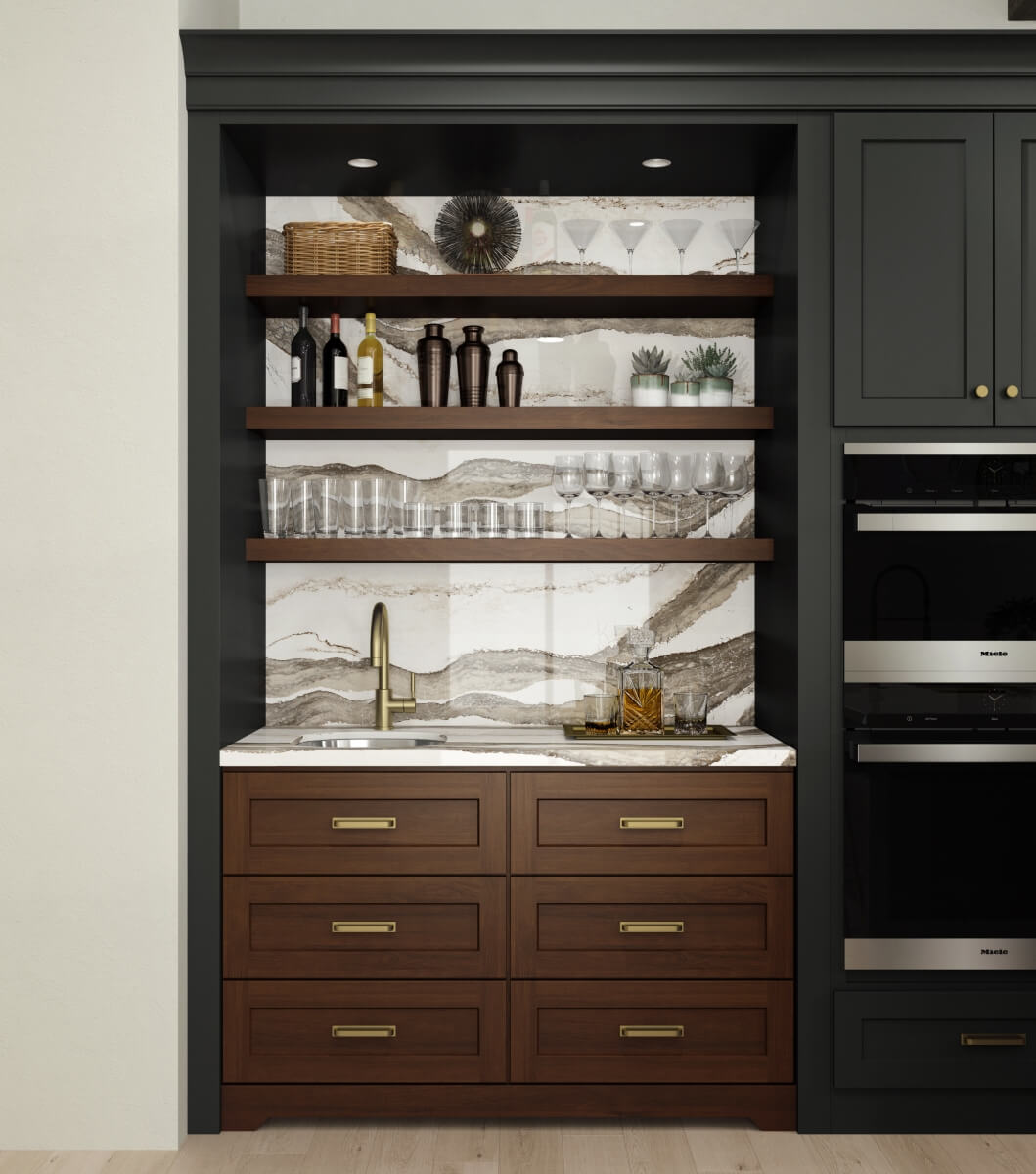 Whatever the focal point, it should be dramatic and eye-catching, making a statement in your kitchen design. Talk to your Dura Supreme designer to learn how to create a gorgeous focal point in your kitchen.