Many kitchen remodels begin with a specific frustration about the layout or design of the existing kitchen. For this San Diego homeowner, the existing kitchen was too tight and made her feel "closed off" from the conversations and interactions taking place in the adjacent living room. "The existing kitchen felt like a cave and I was isolated from everything happening in the living room. I had to duck down to see beneath the peninsula wall cabinets to have conversations with my guests when I was in the kitchen," she explained.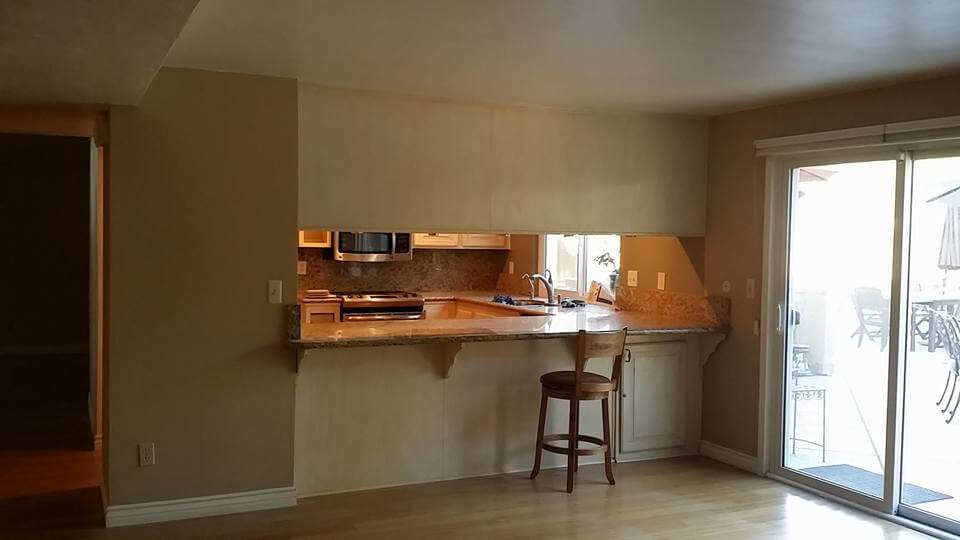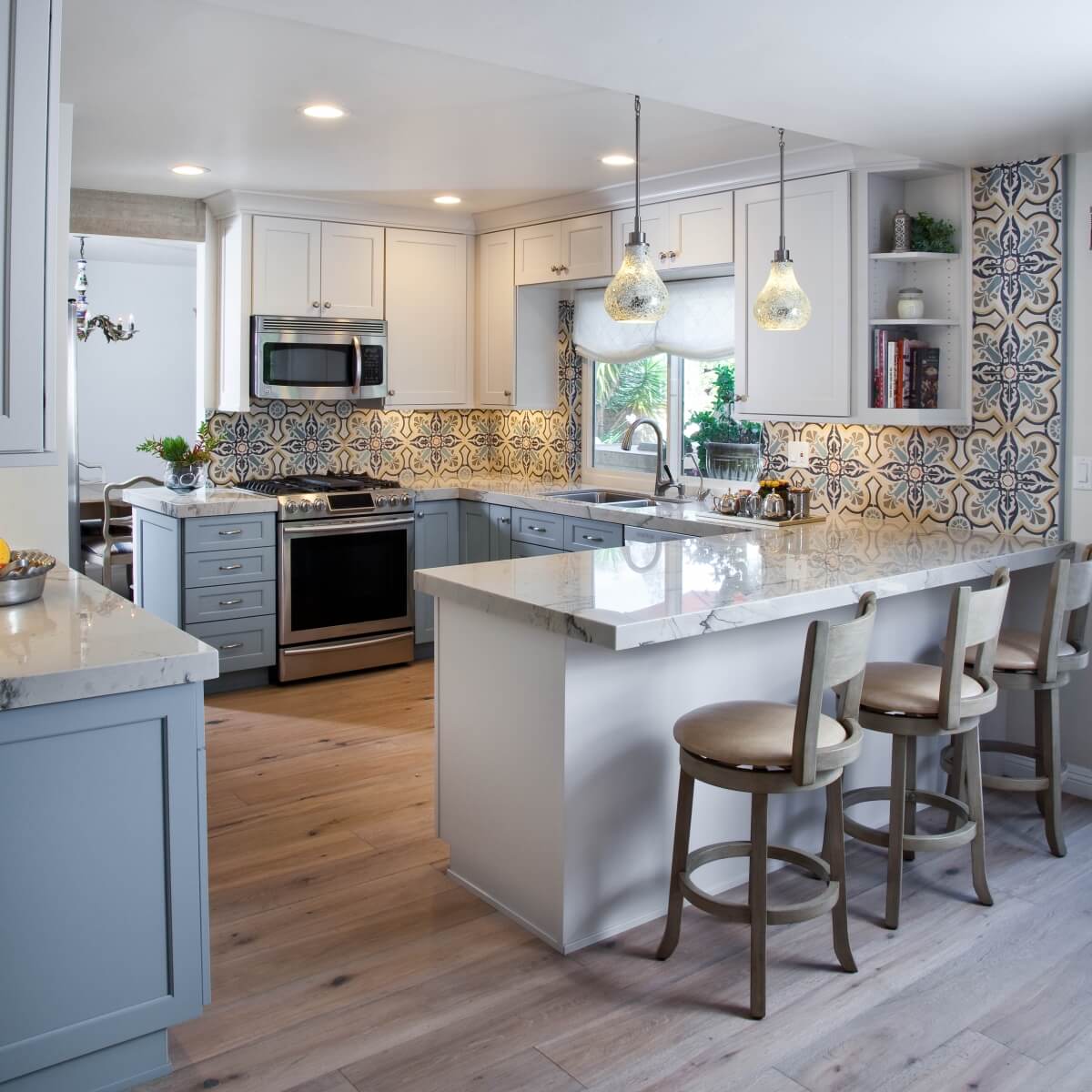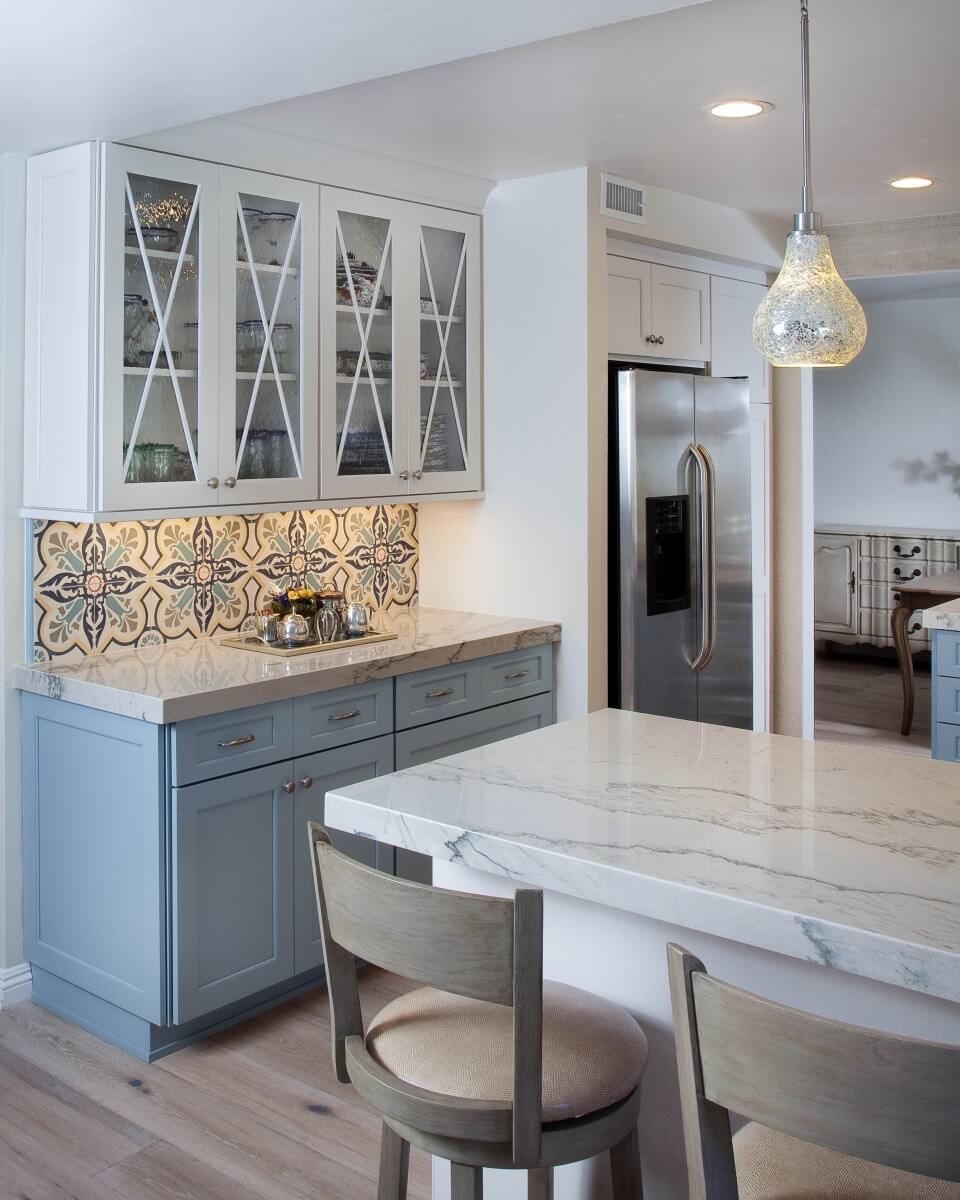 Working with her Dura Supreme kitchen designers, they decided to remove the wall of cabinets between the living room and the kitchen to create a more open floor plan. The budget did not allow for expansion or addition to the home, so the designers worked within the original space to develop a design that flowed easily into the living room.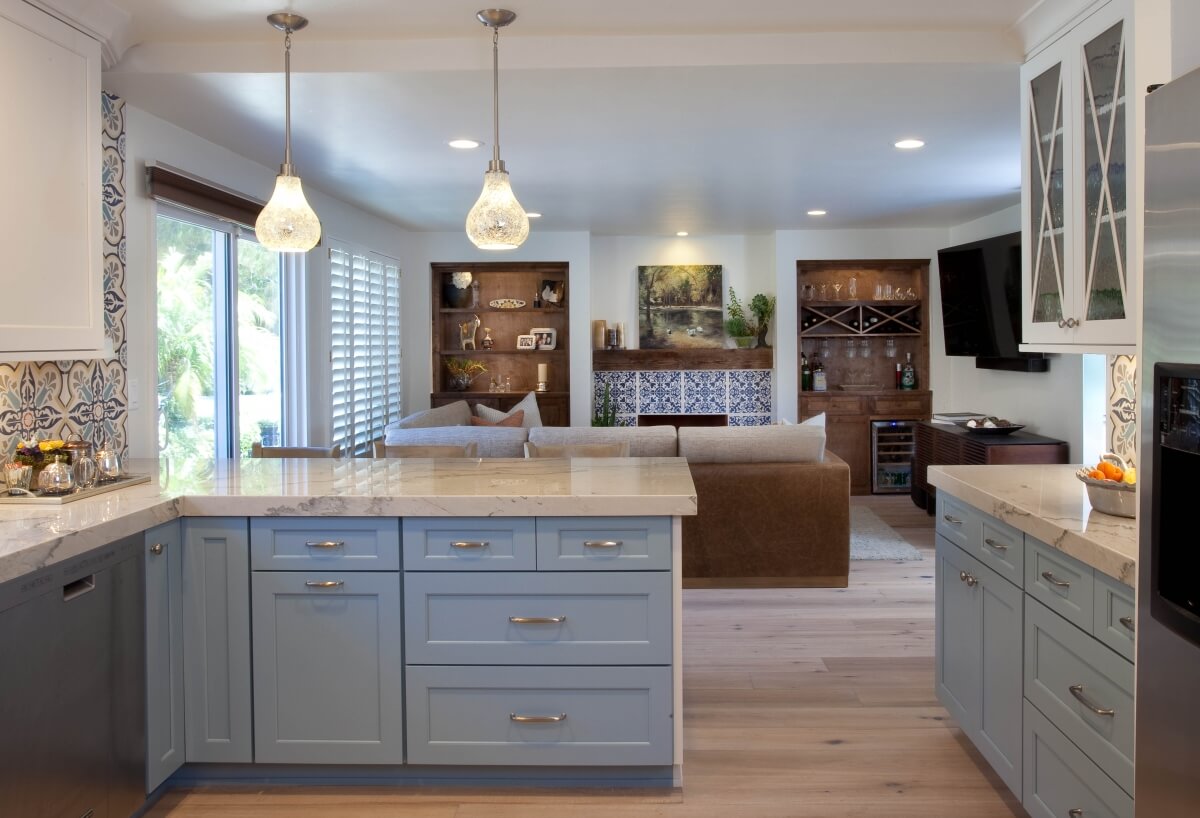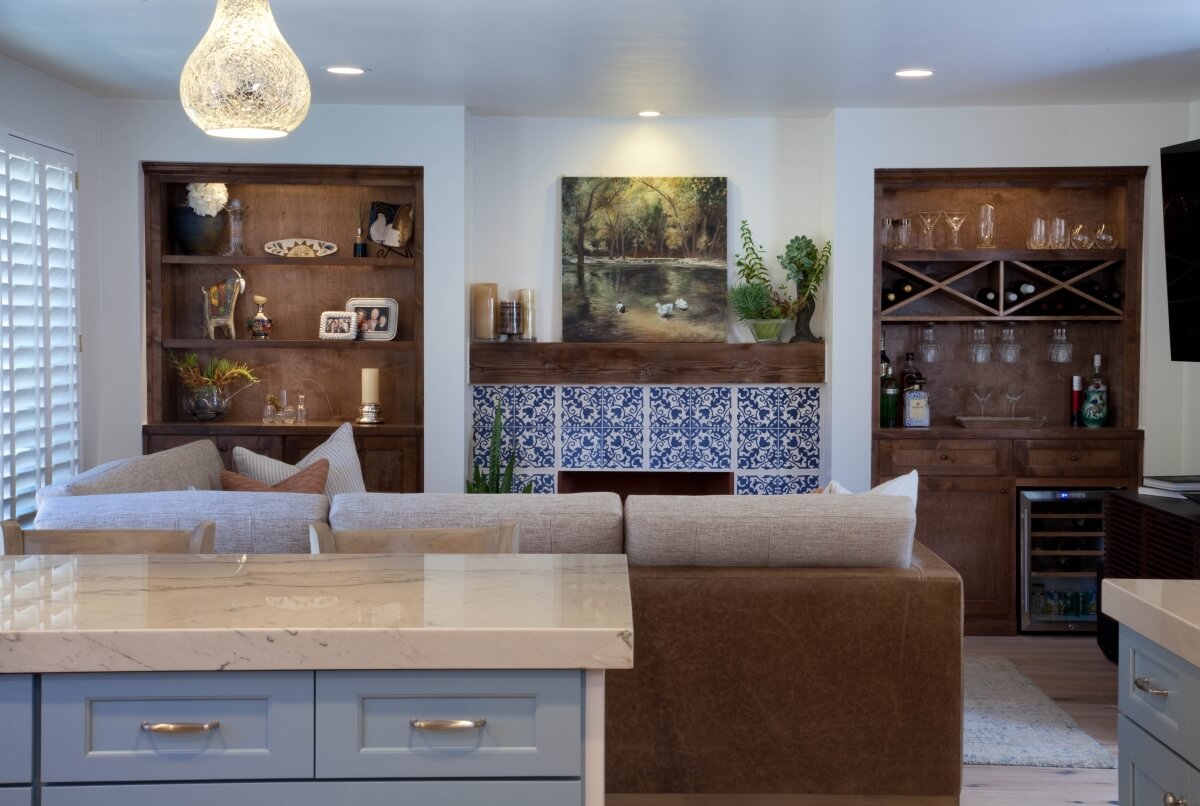 Ample storage and organizational features were included in the design, as well as seating for three at the countertop.
A beautiful and colorful handcrafted tile from Mexico is the focal point of the overall design and was the inspiration for the unique color combination of the cabinetry. White painted cabinetry was designed for the wall cabinets and the back of the island/peninsula. From the living room, the kitchen looks all-white. From within the kitchen, the lower base units and the refrigerator wall are custom blue paint (Sherwin Williams #6227 Meditative) to coordinate with the tile. Overall, the improvement is dramatic and beautiful, befitting the engaging, welcoming, and fun personality of the homeowner!