The house hunting process is an exciting one, but it can mean focusing on the big picture and making compromises along the way. The remodel process, on the other hand, is your opportunity to shine and make every detail – big and small – into a beautiful reality in your dream home.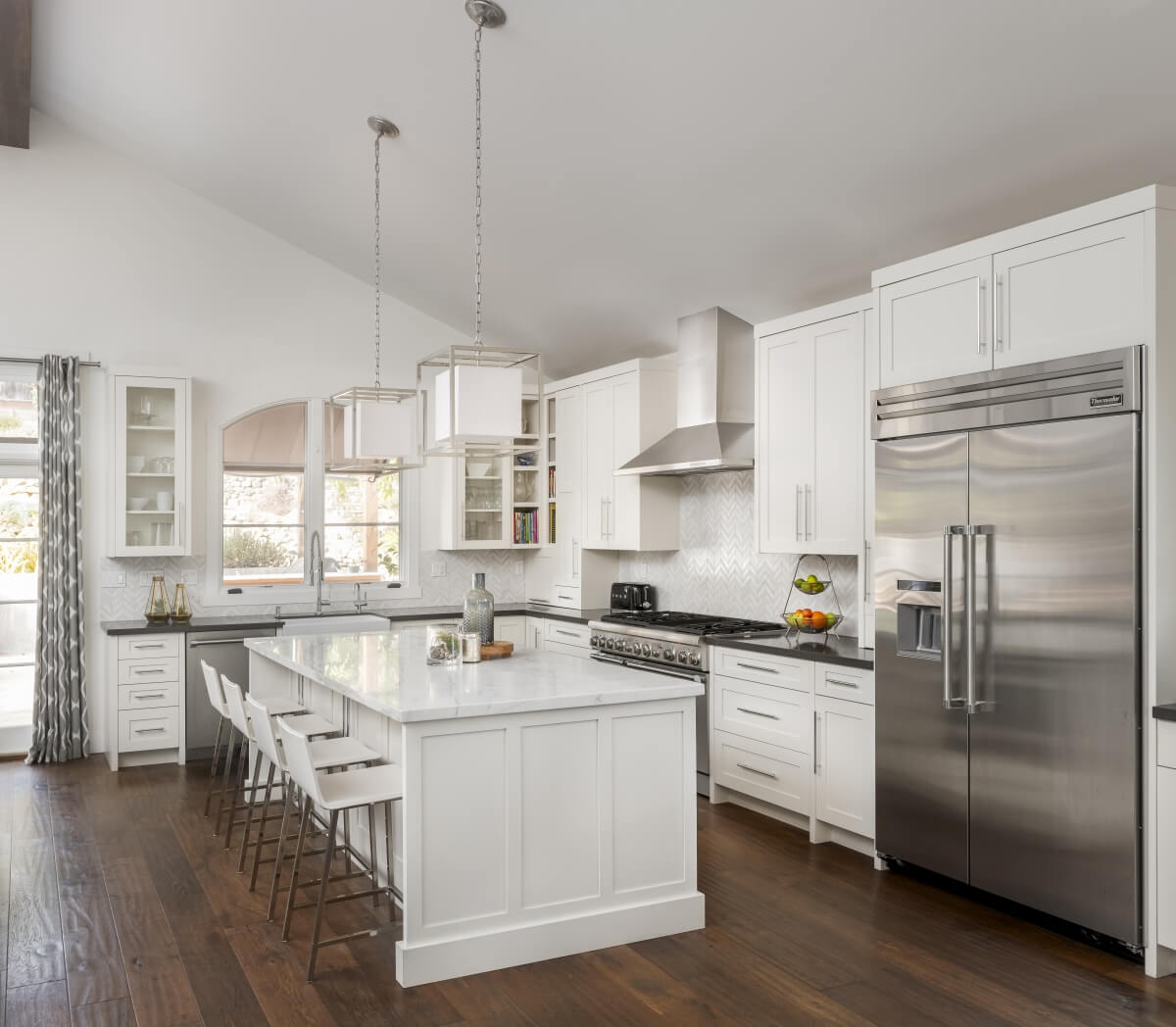 For most of us, our home is the biggest investment we make in our lifetime, and that can make the remodeling process an intimidating one. This homeowner knew that even though there are many steps in the journey of creating a dream kitchen, the most important first step is to work with a professional that you can communicate with freely and confidently, and bring your ideas and dreams to life.  Chris Chidester from The Cabinet Center, San Ramon, CA was the designer that worked closely with her to make this beautiful kitchen a reality.
As a professional, it's not unusual to work with clients who may not know the technical language to describe their vision. After studying her inspiration photos and discussing the design details, Chidester created a stunning design that is incredibly functional and also beautifully detailed.  Each cabinet is framed with a 1.5" spacer to create furniture-like detail.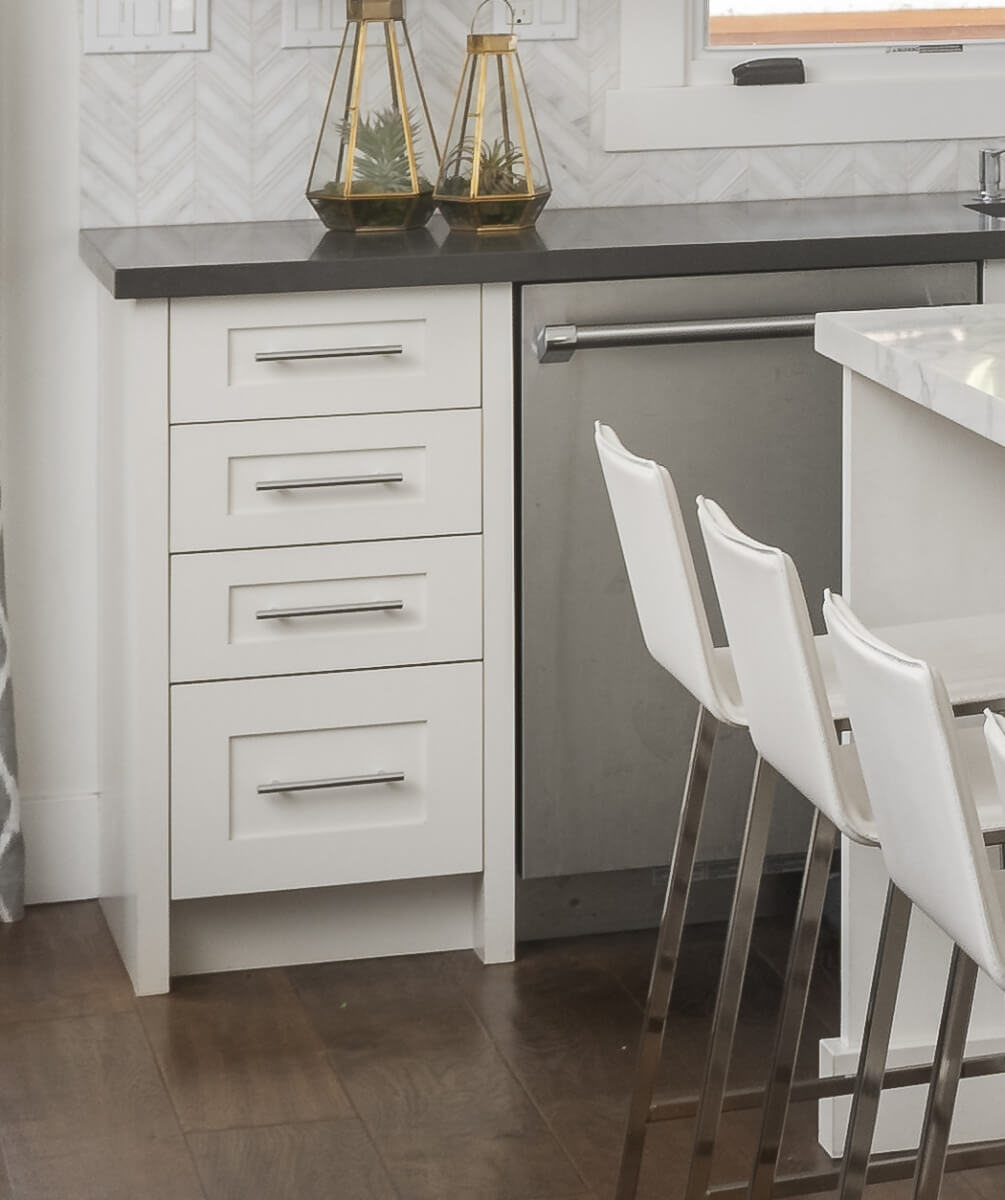 Although the project was far from over, the client and Chris knew they were off to a great start, and by working together they had generated serious momentum to creating her dream kitchen.
She fell in love with Chris's next designs, and from there they were able to add many more amazing features to her kitchen – including a custom pantry and a breakfast nook with bench seating to put every square inch of space to work in just the way his client imagined.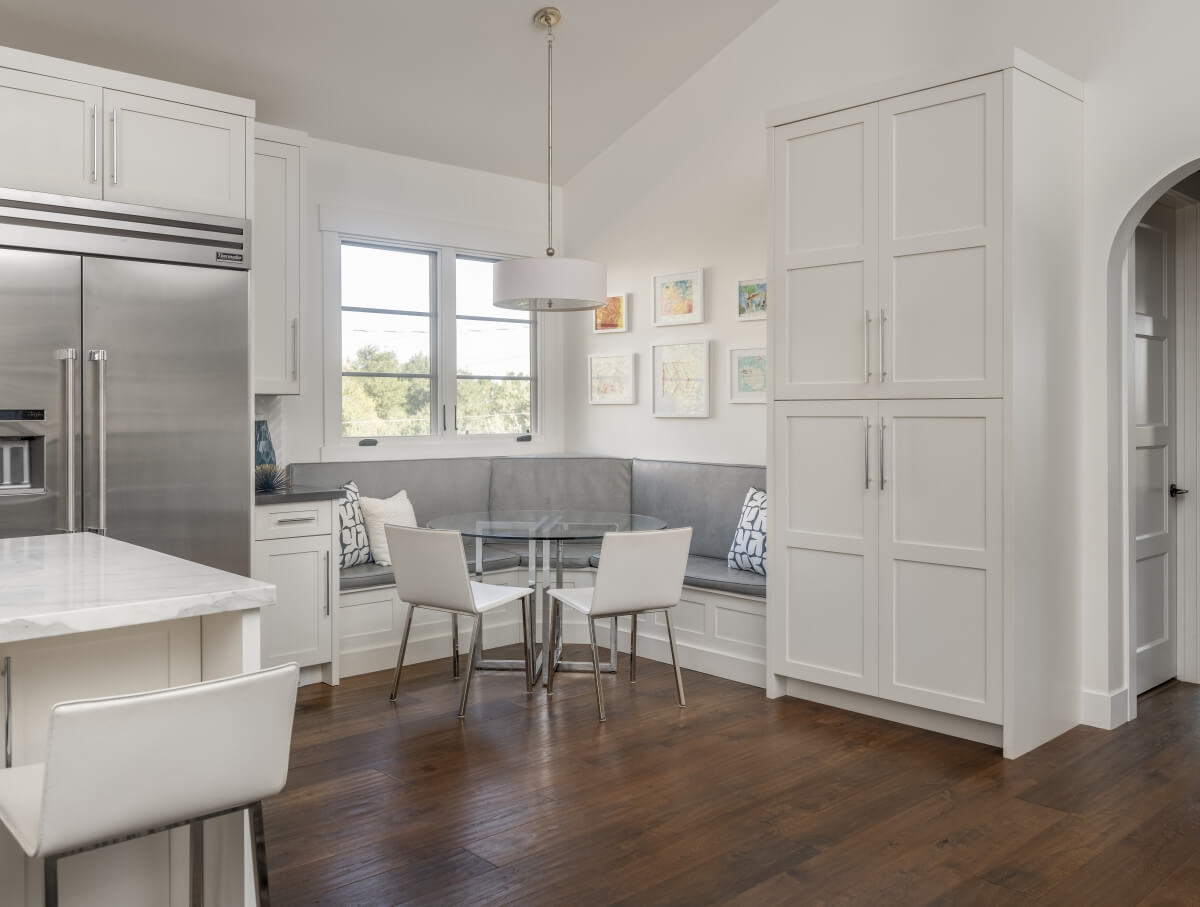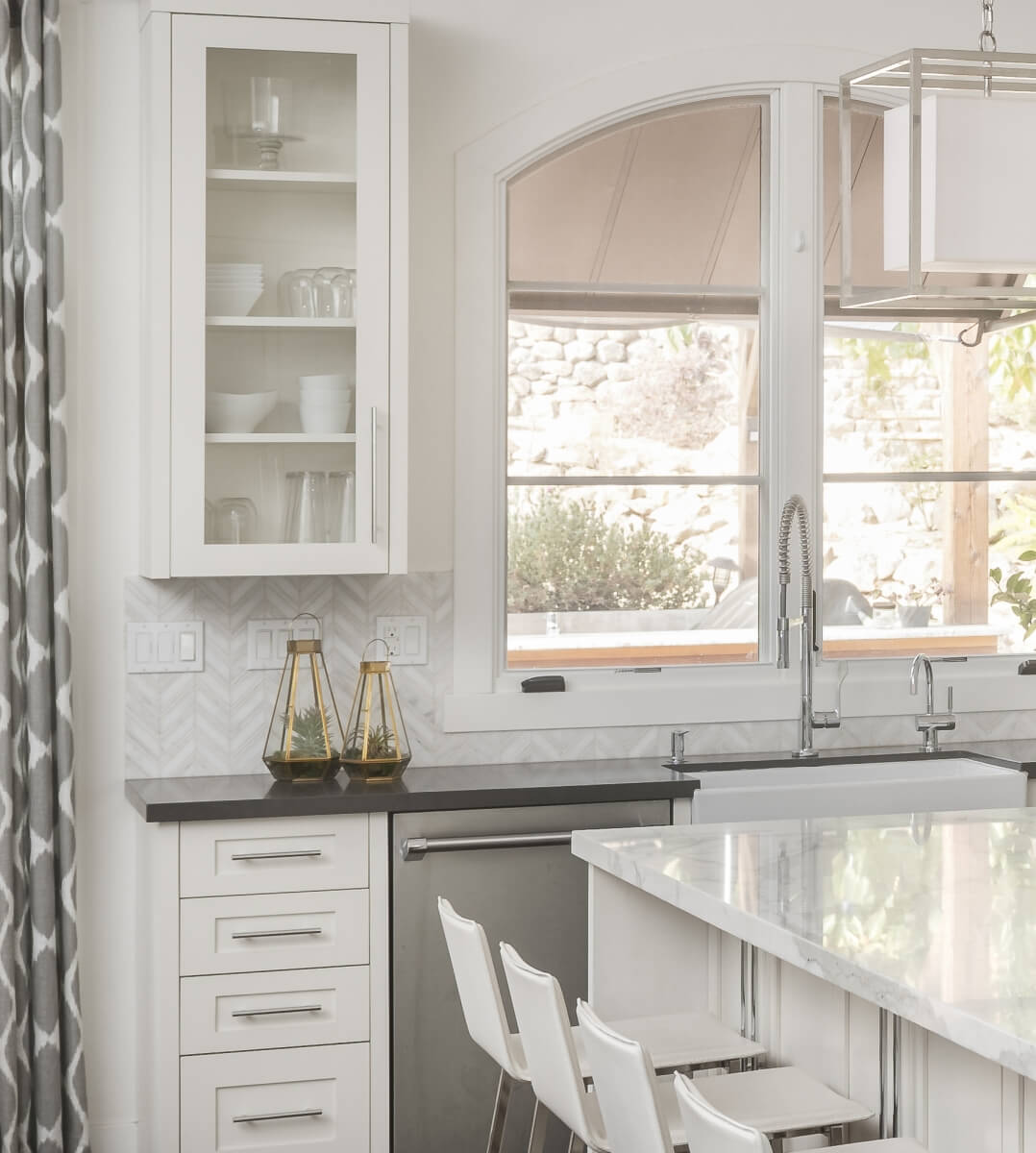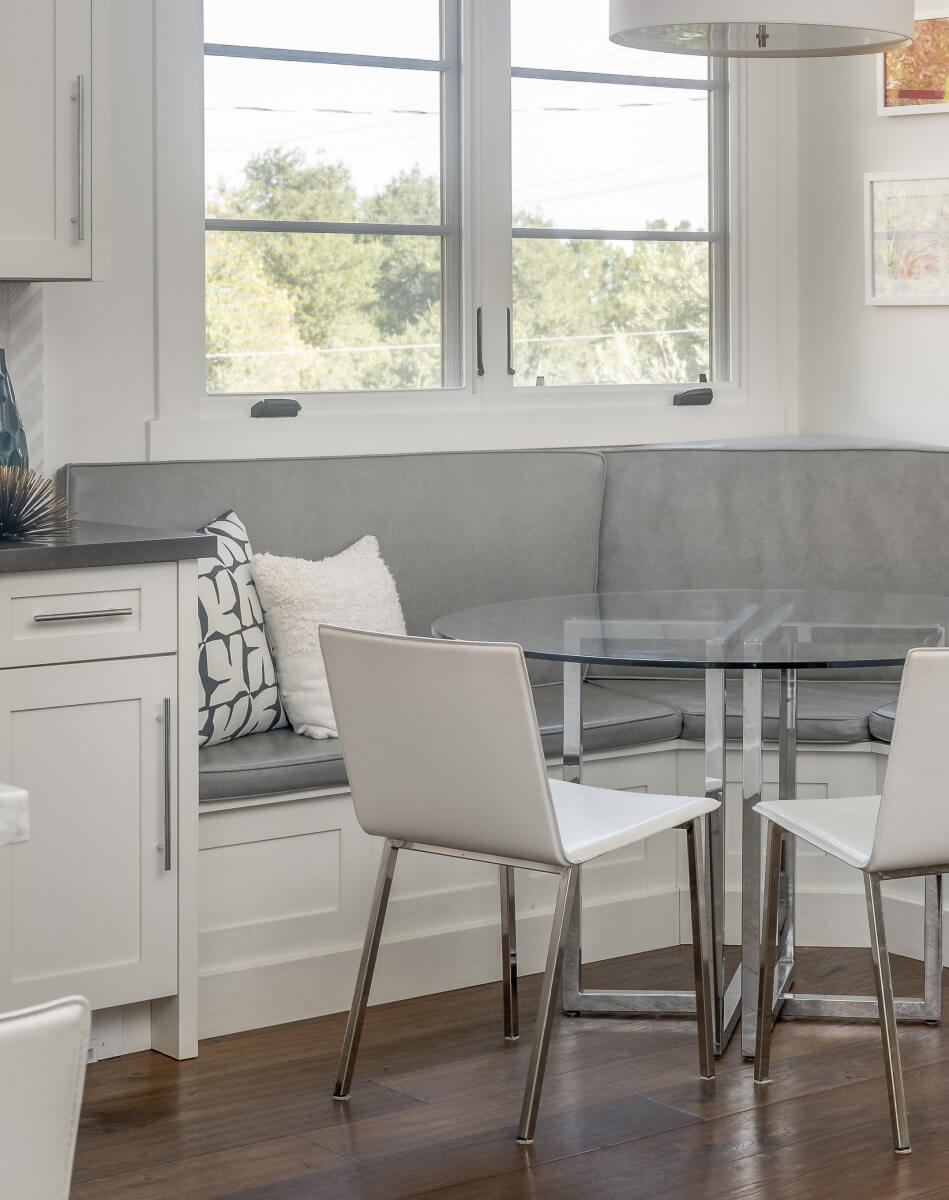 "This is why I love what I do," explained Chris, "It's an amazing feeling to hear back from her. I'm so happy to hear she's still loving her kitchen and looking forward to loving her 'dream' kitchen for many more years to come!"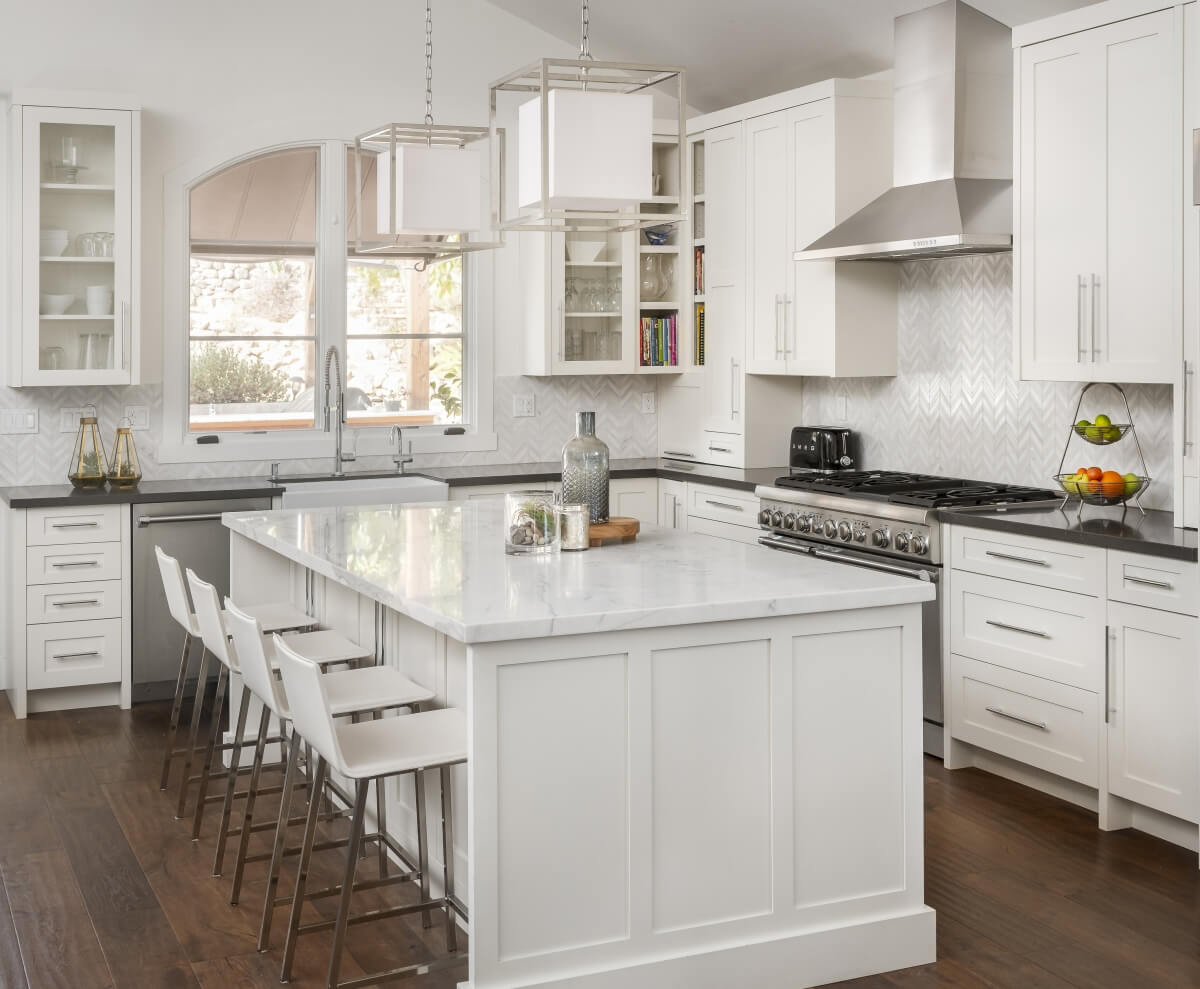 In the end she was absolutely overjoyed to see her dream kitchen come out of her imagination and into her home so she could enjoy it every day, along with family and friends.