Part of the allure of certain artisan finishes is how authentic they look as they personify a specific look.  As reclaimed, restored, and repurposed looks rise in popularity, many companies are re-creating these looks to bring an element of texture and intrigue into home interiors.
Original re-purposed items are not always available and they don't always work for a specific application. Wood flooring companies are replicating the look of ancient hand-hewn beams with "scraped" and textured flooring. Tile companies are replicating the look of rough-sawn wood planks with beautiful effects!
For cabinetry, creating artisan finishes that have an authentic reclaimed look can be especially challenging because cabinetry is crafted in individual pieces.  For example, a hutch, a kitchen island, or an entire kitchen is actually crafted of several individual cabinets, moldings, and panels that are put together on-site at the home to create the full piece. So creating a finish that can be achieved on individual parts and then looks authentic when it's completely assembled requires a true artist's eye.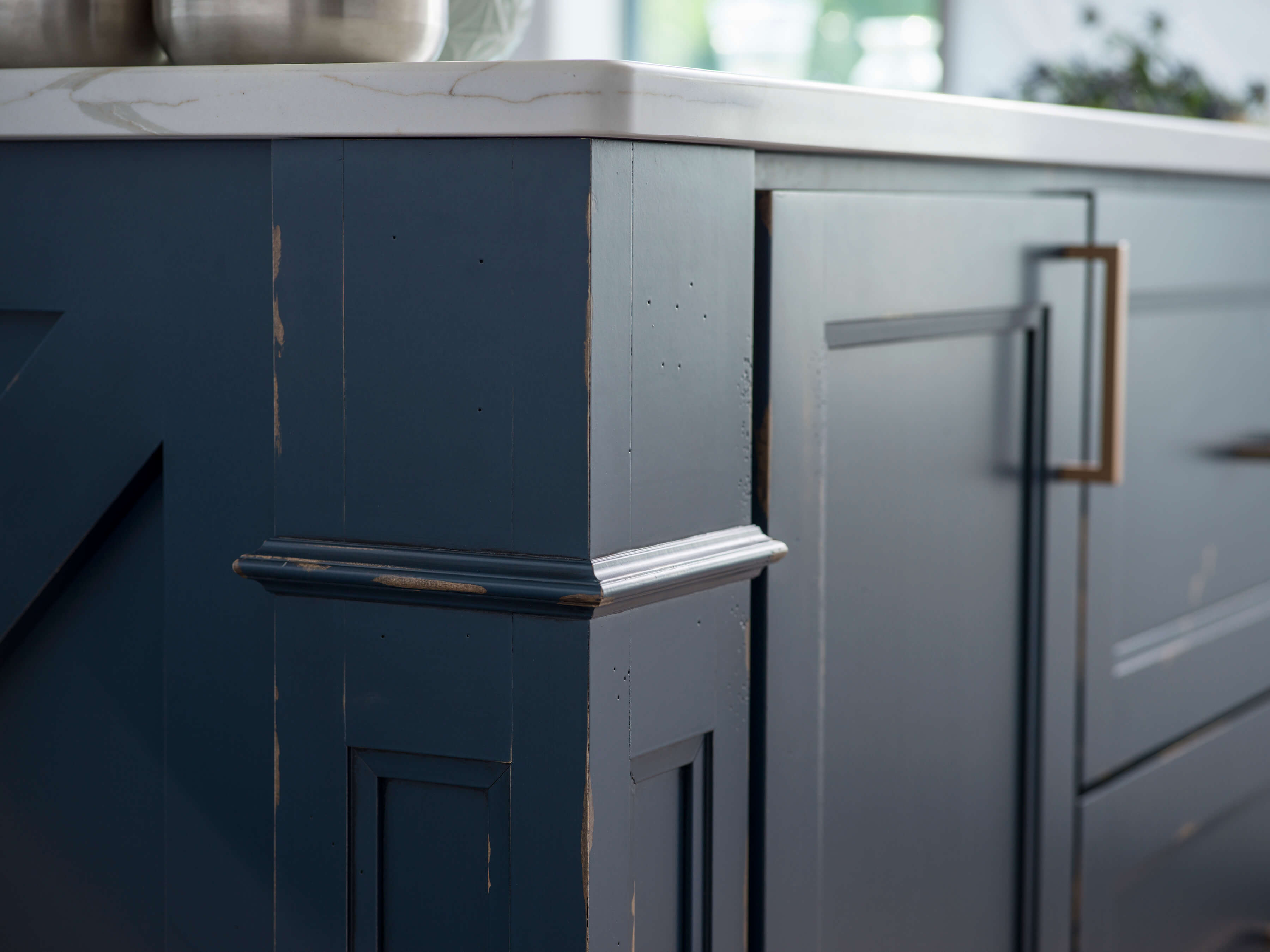 Dura Supreme offers a unique collection of finishes called Heritage Paint.  This finish collection portrays a well-loved, heirloom furniture piece that shows distinctive signs of age and use with layers of finish that have chipped away over time.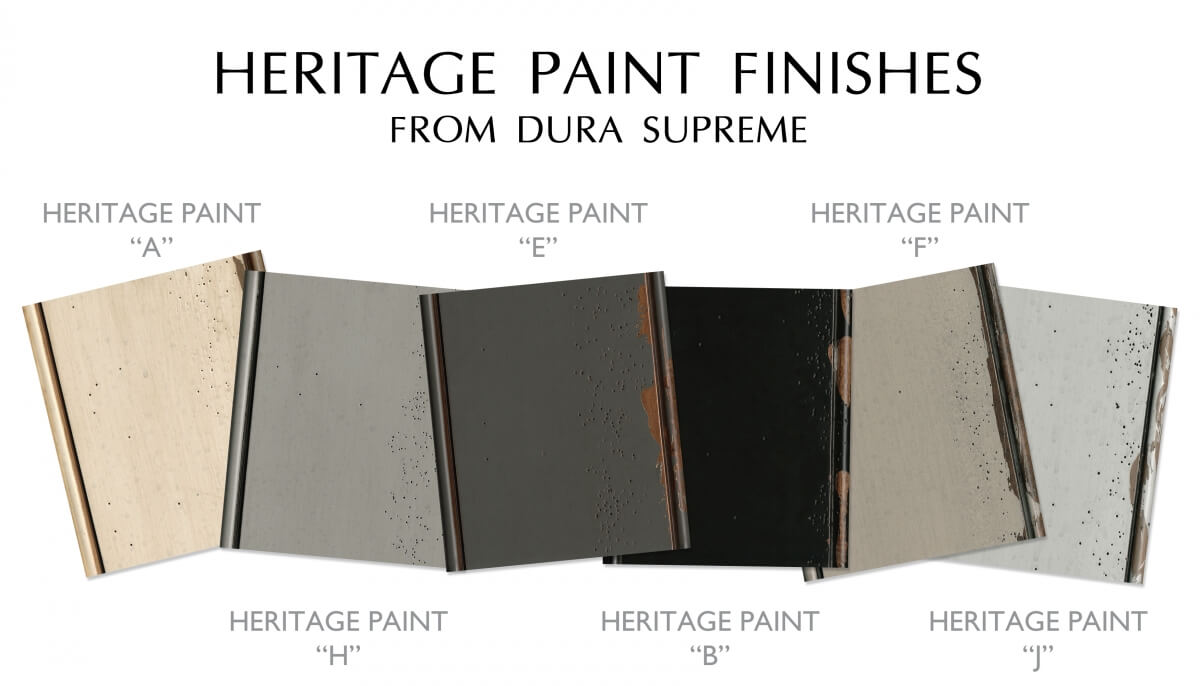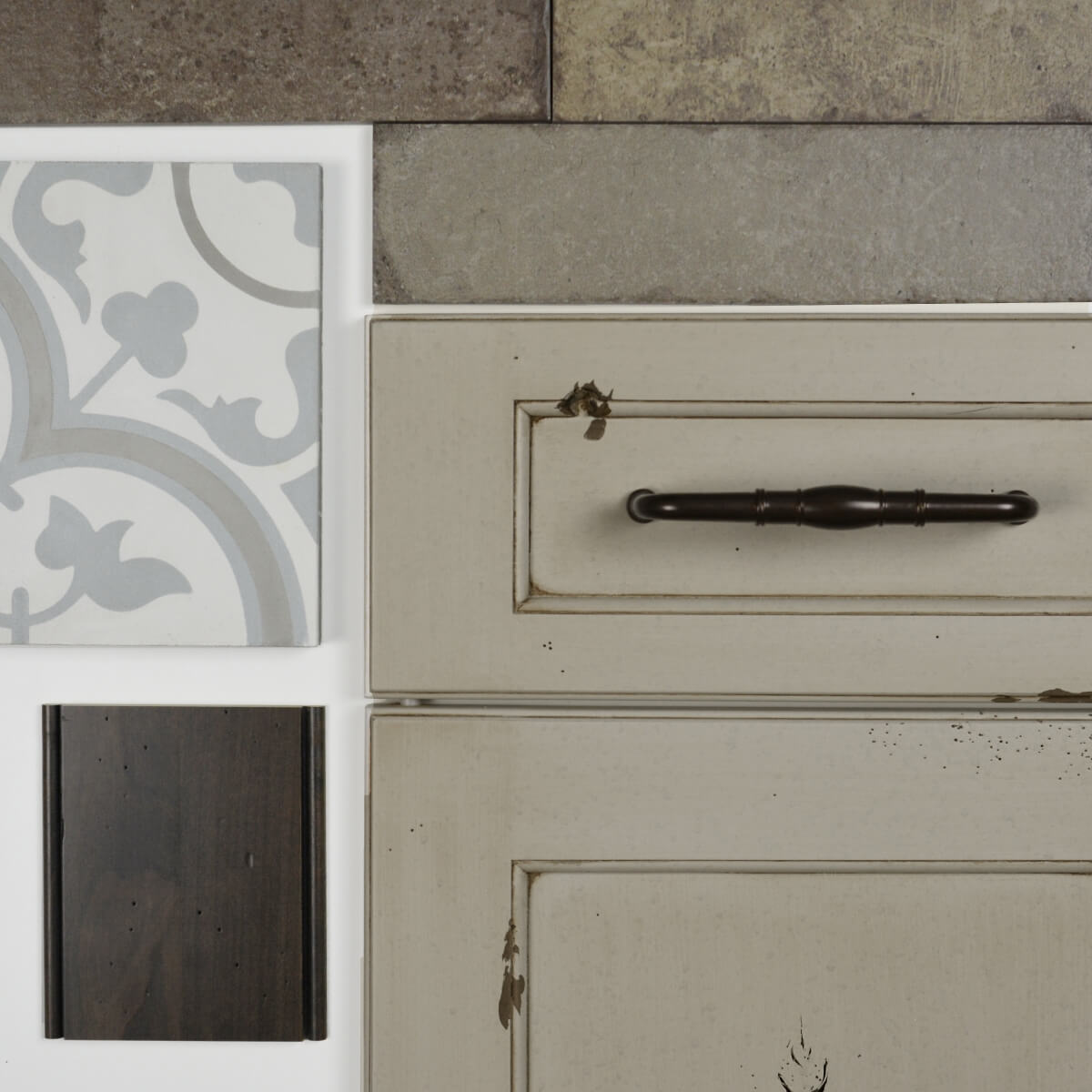 It's a collection of finishes that are meant to look like a piece of furniture that has been tucked away in an attic or warehouse for years and is now being repurposed with all of its beautiful age and character marks.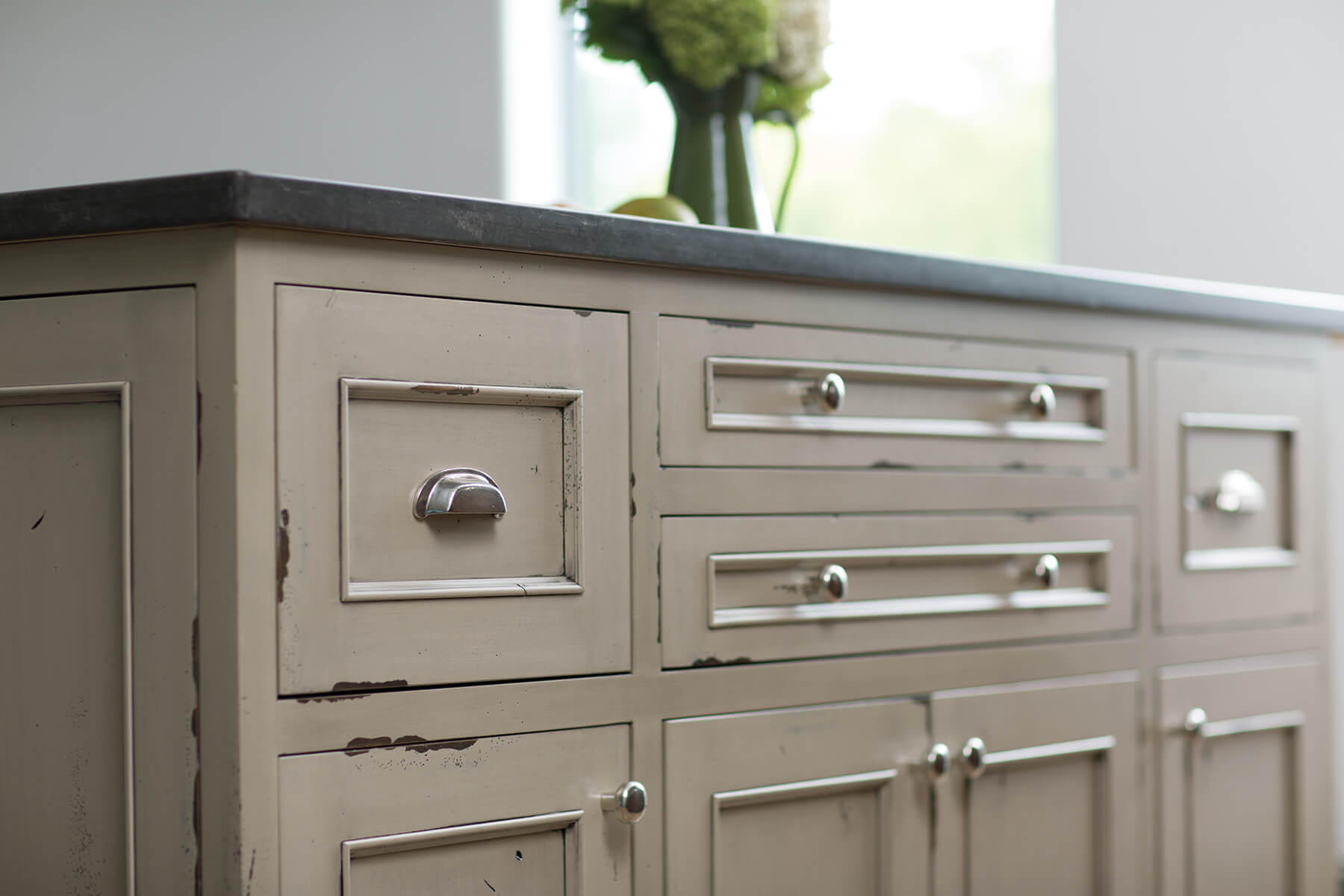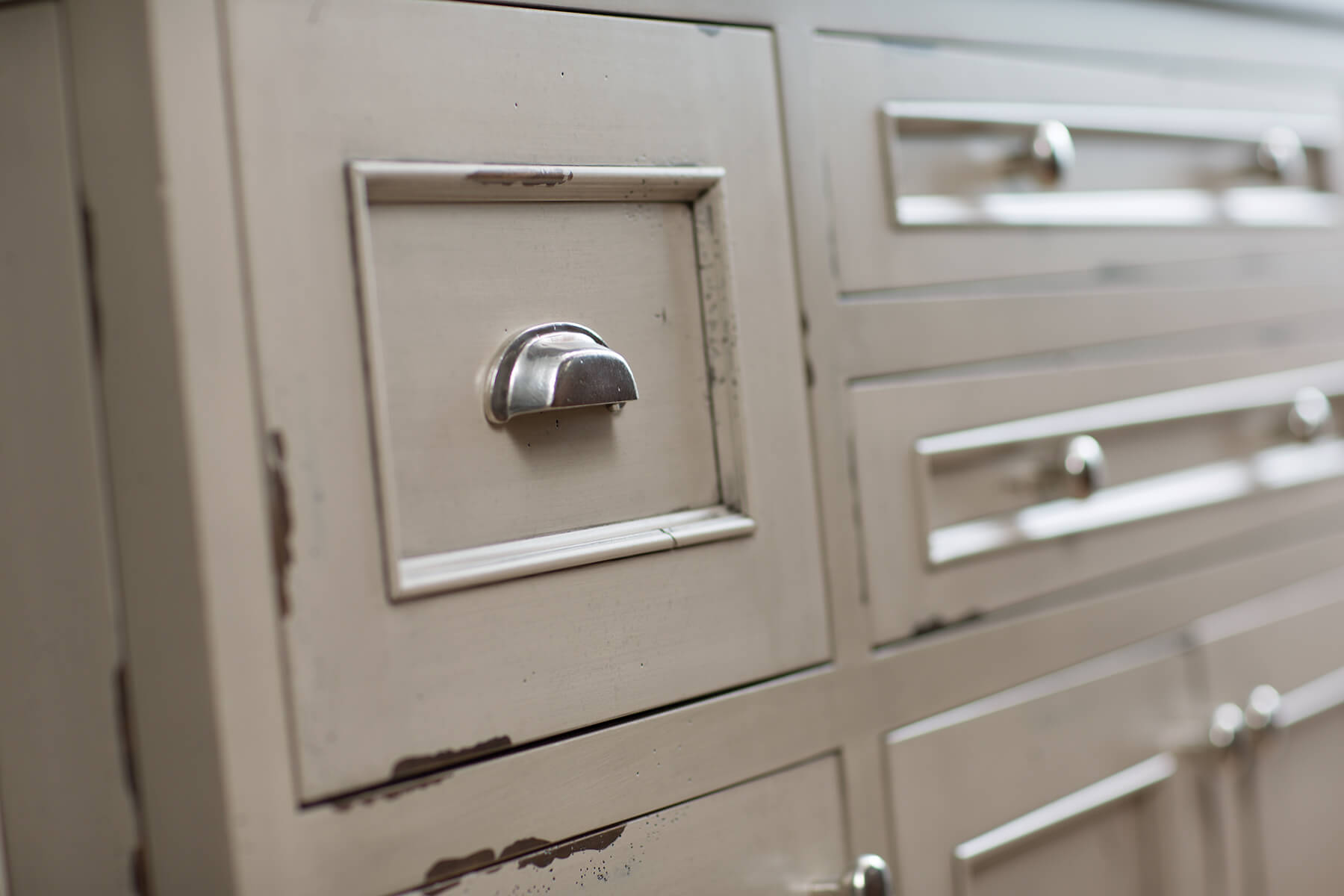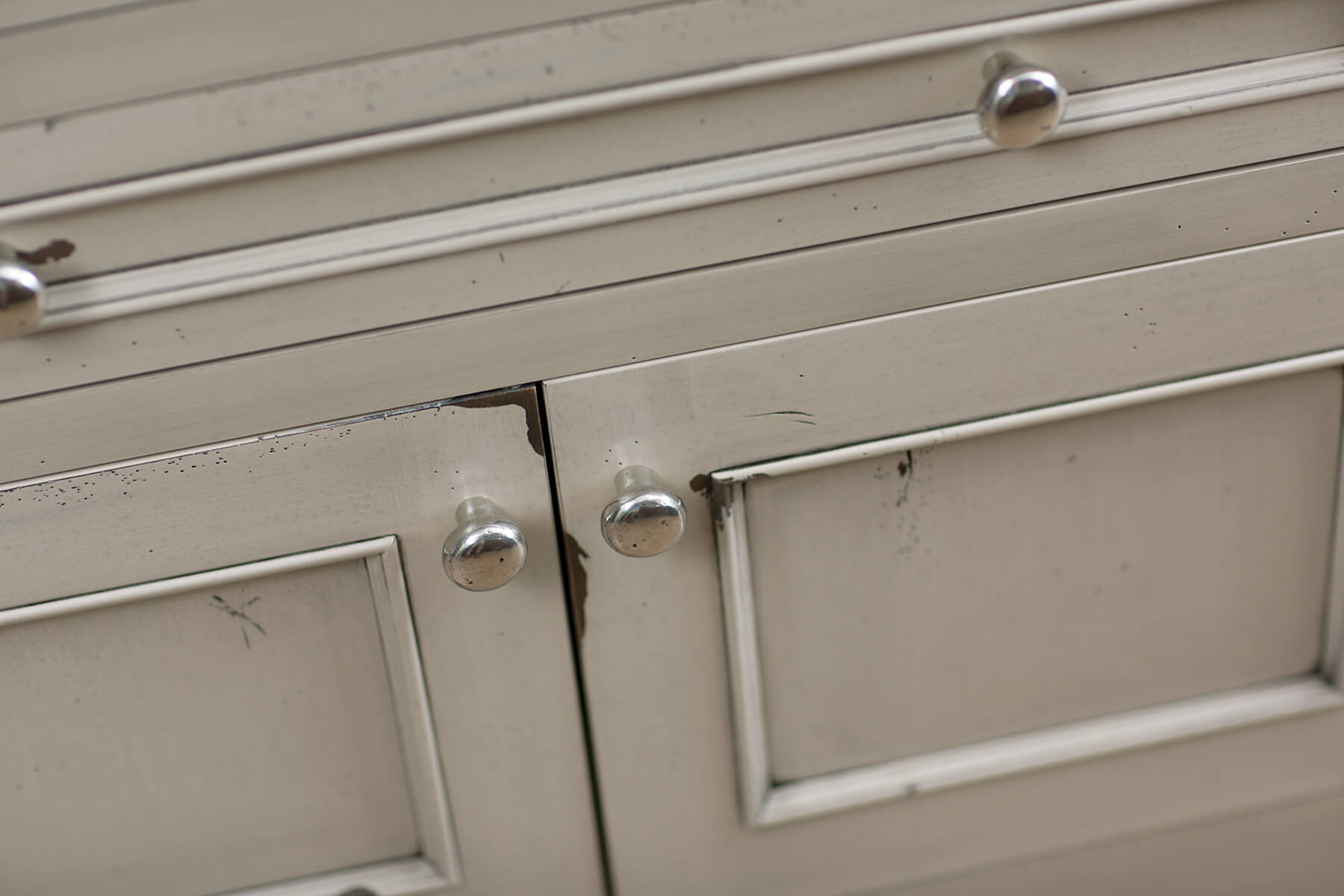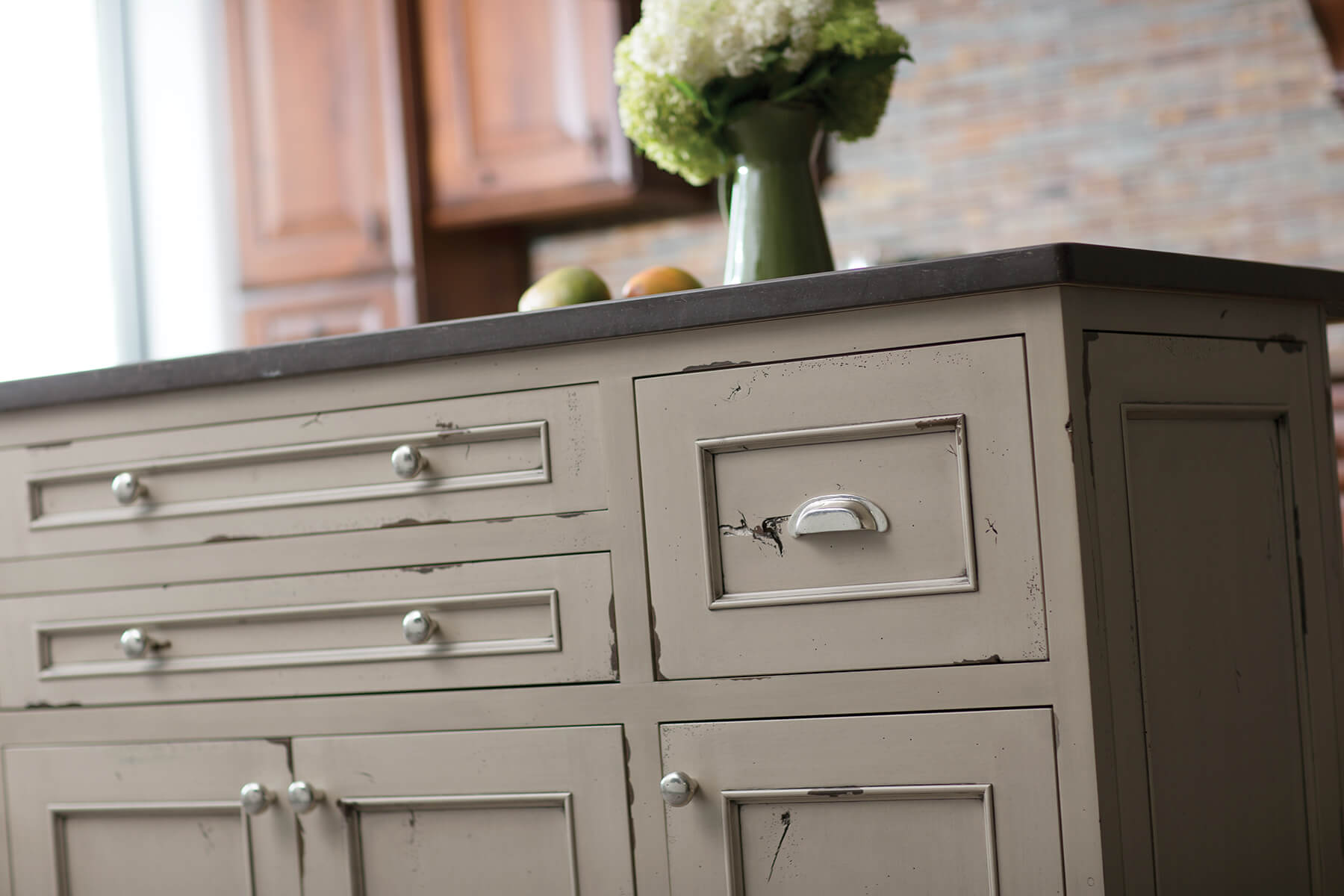 Experience our "Heritage Paint" finishes firsthand by stopping by your nearest Dura Supreme showroom.  We'd love to hear what you think!