When you are considering a kitchen remodel the first thing that I recommend to people is to determine your kitchen appliances with your kitchen designer. Make your list of appliance must-haves as well as the "that would be fun to have" list. The reason this is a good first step is often the kitchen appliances you select will often drive the layout and design of the kitchen.
Selecting a Refrigerator For A New Kitchen
Take refrigeration, for example, refrigerators are big and take up a lot of visual space.   There are standard depth refrigerators, cabinet depth refrigerators, and built-in refrigerators.  Anyone of these will affect the overall design of the room as well as the budget. 
Then take into account the style of the refrigerator, freezer on the top or bottom, side by side or French door, all refrigerator and all freezer, columns, or maybe drawer refrigeration.  The door configuration of the refrigerator must also be taken into consideration in the overall layout. There is nothing more annoying than having to walk around a refrigerator door to get access to what's inside.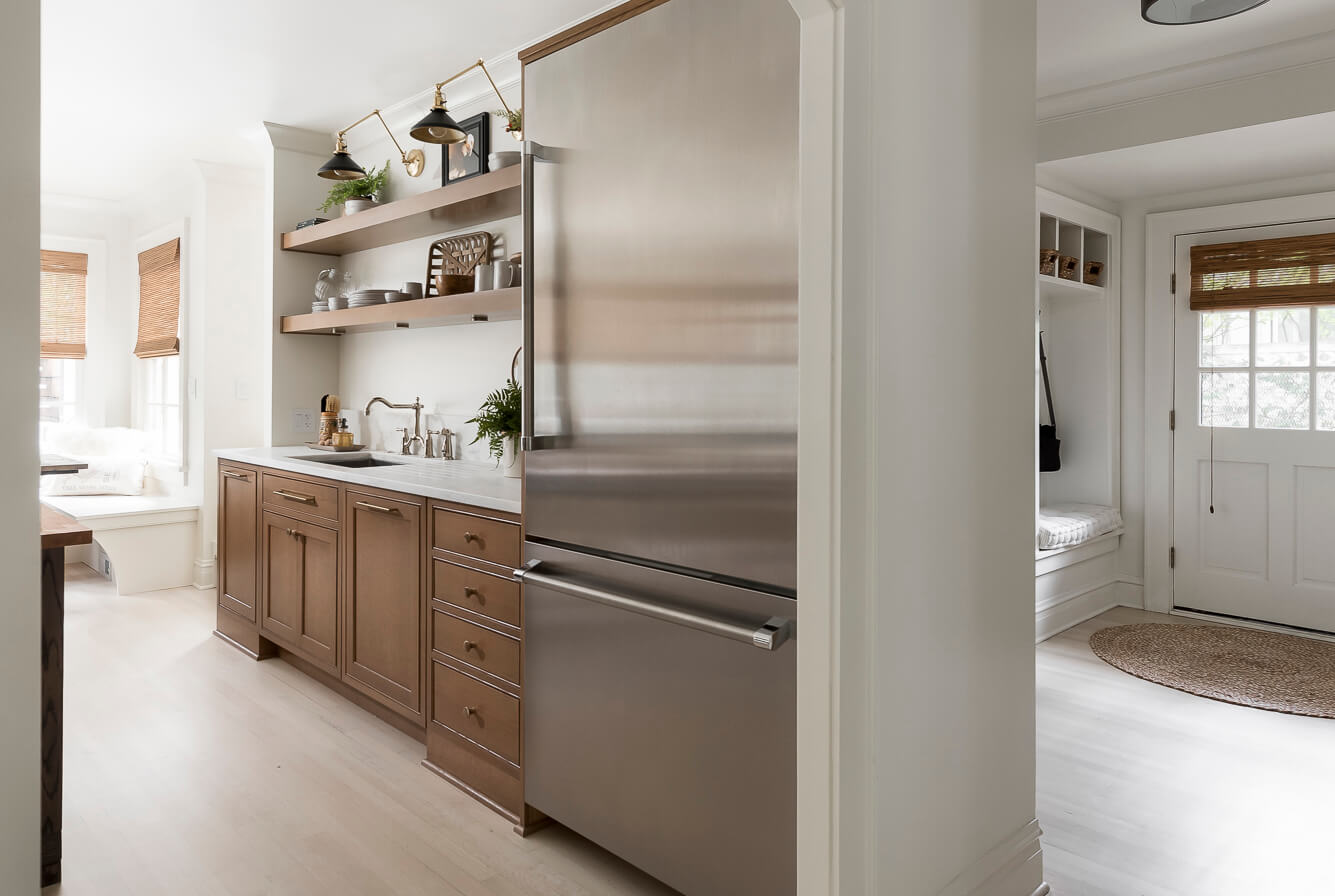 Planning For Cooking Appliances
Another set of possibilities presents itself with the cooking area.  Would you prefer a cooktop and wall ovens?  How about double ovens or a built-in oven with a microwave above?  What about a freestanding range or a slide-in range?  Gas or electric or both or maybe induction?  What about a convection oven or the microwave convection oven combination?  Should the microwave be built into a cabinet or maybe a microwave drawer would be the way to go.
To Hide or Not to Hide
kitchen appliances, especially the refrigerator are often the largest and most prominent elements in the kitchen. Over the last years, appliance manufacturers have made great strides in the overall look and styling of these appliances, but they still are massive, rectangular boxes that can dominate the room. But what if you'd prefer your kitchen appliance or all of your kitchen appliances to be less prominent? This is when cabinet appliance panels come in handy. They're an excellent alternative to standard appliance finishes (i.e. Stainless Steel, Black, white, etc.) and will help a large kitchen appliance feel less noticeable and more seamless with the rest of the kitchen design.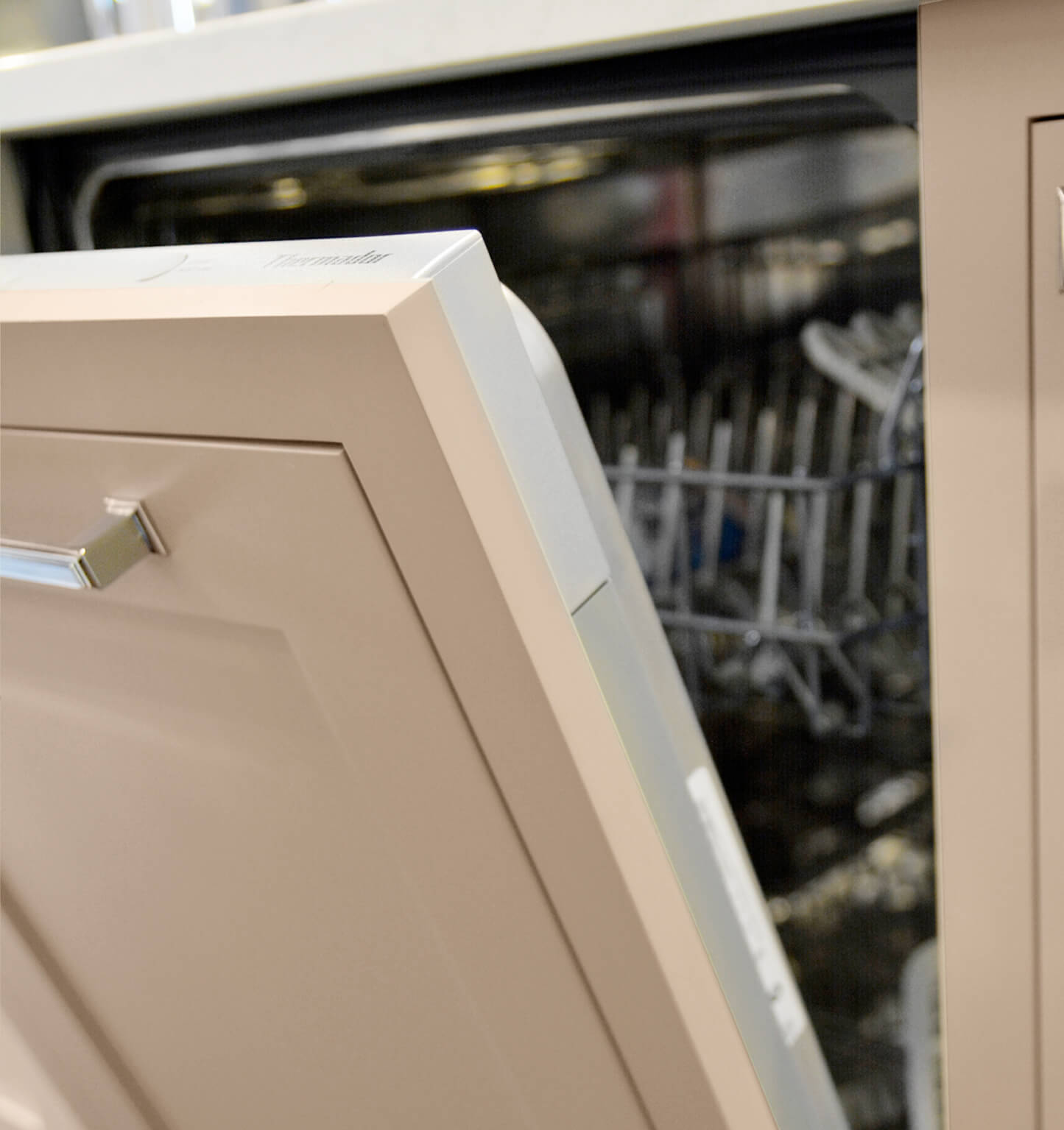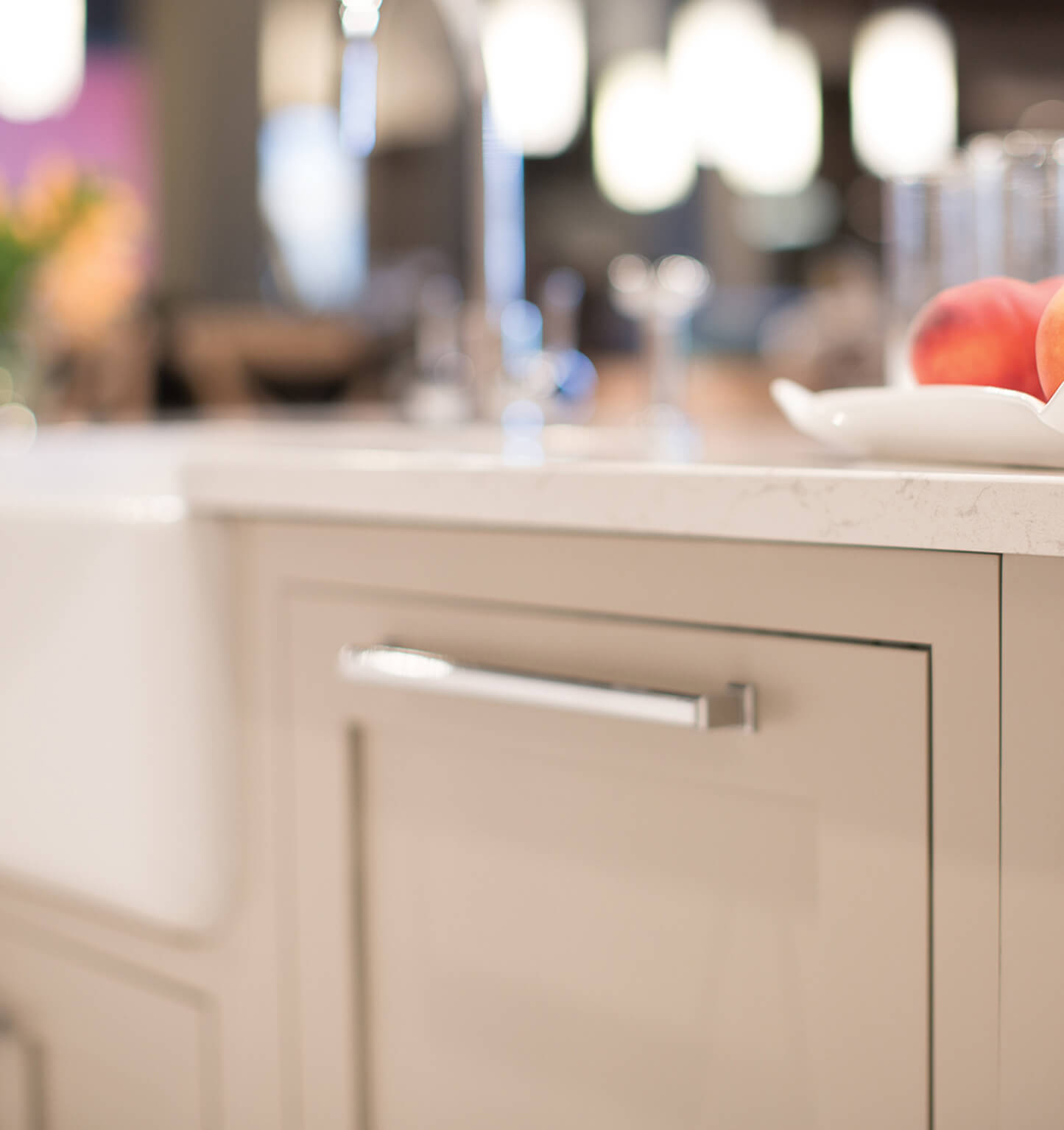 The combinations are numerous and the more familiar you are with the appliance options that are out there today the easier it will be to communicate with your kitchen designer about your must-haves and what you might be willing to compromise on. Sometimes there just isn't enough space for that 60" range and 48" refrigerator!