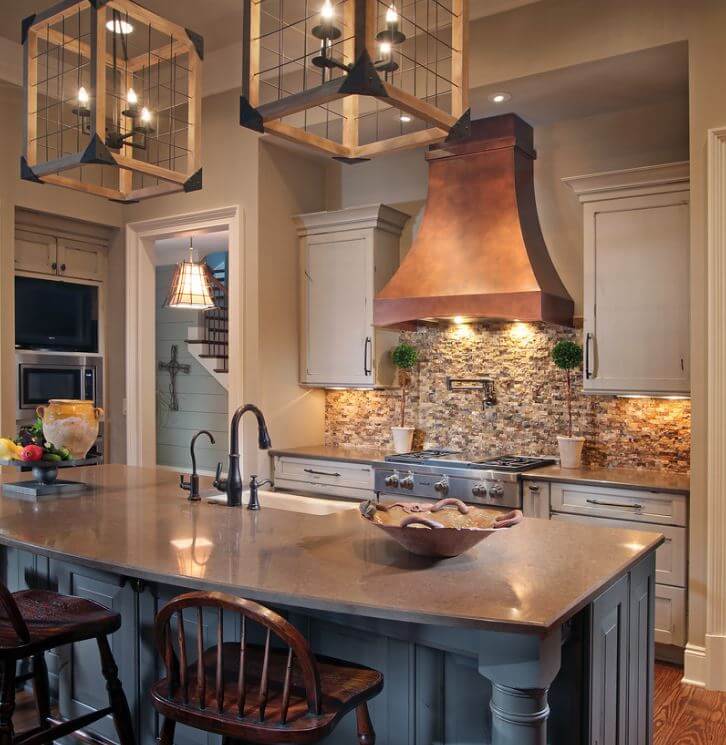 The warmth of a custom, copper hood took center stage in creating a welcoming ambiance, and the cabinetry finish was equally important in creating the look. A mix of finishes was selected to impart a "loved and lived in" look. Dura Supreme's hand-detailed finishes include a weathered finish for the bar area and a "Heritage Paint" finish for the kitchen perimeter. Heritage Paint gives the look of paint, but with an heirloom quality that creates a chipped and worn surface to look like a well-loved piece of furniture.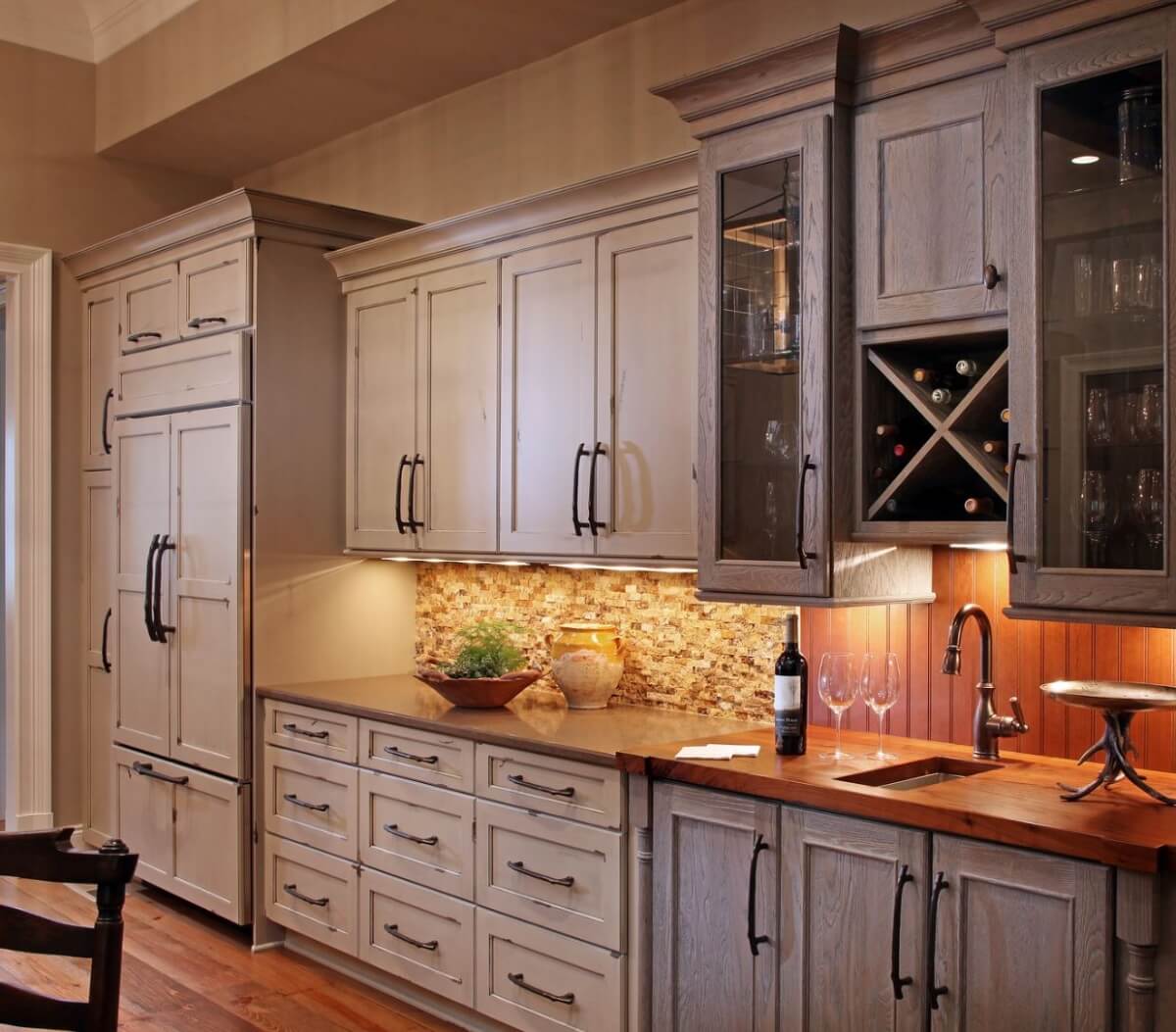 The homeowners wanted a large and expansive floor plan that would allow even large groups to congregate comfortably in the same room. The challenge though was to make this large space feel warm, intimate, and inviting. The finishes were selected to create that feeling but also to visually designate space for a large buffet, a bar area with a separate entertainment sink, and an expansive island so that guests can mingle and talk with the cooks.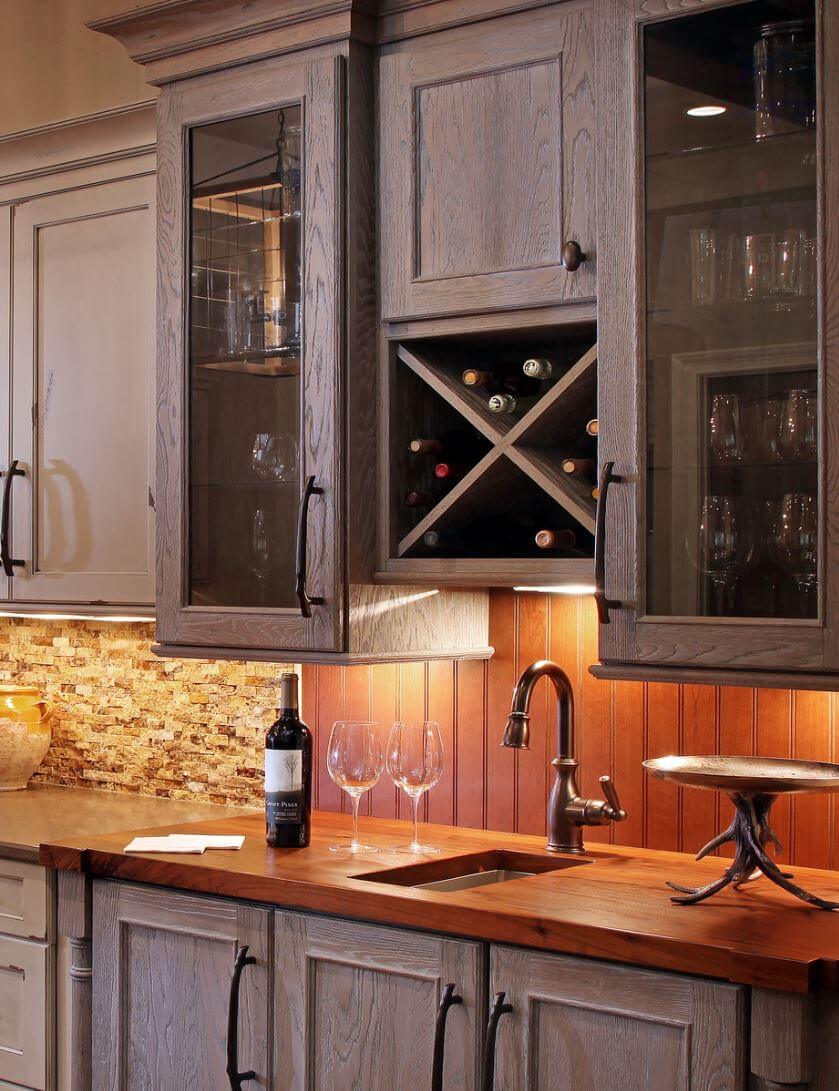 Different finishes and surfaces helps to designate the functions of the space, but they also tie everything together to create a cozy and cohesive environment.
The overall design and function of the space is nothing short of the warm and welcoming space the homeowners dreamed of!  For more information about Splash Kitchens & Bath of LaGrange, Georgia, click to their website at www.splashkitchens.com.