The homeowners of this Danville, CA home had dreamed of an open floor plan for years. They had an older styled home with a separated dining room that was rarely used. They felt their kitchen was lacking in storage and always hoped to expand it.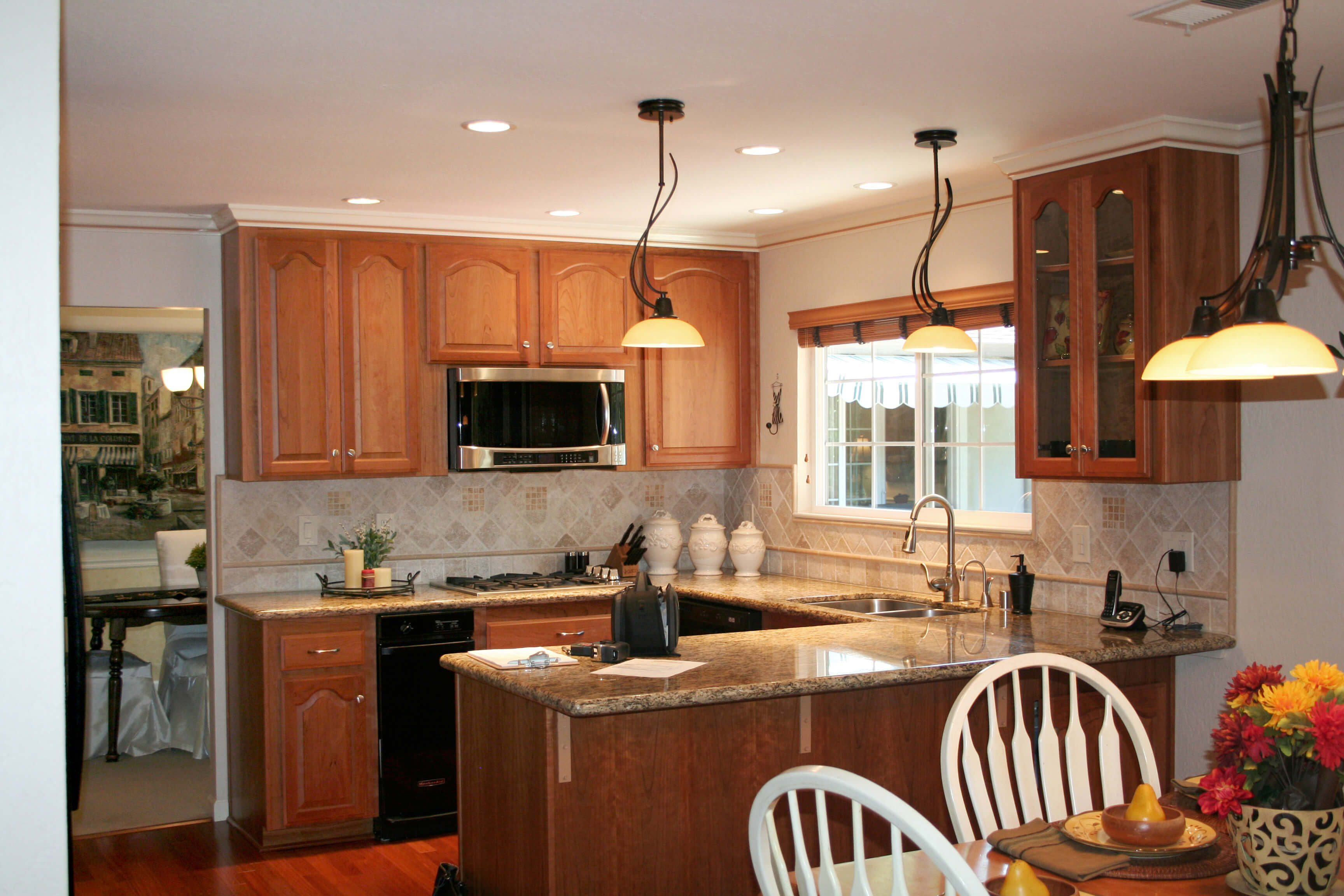 Designer Shelley Lober, CKD of Kitchens of Diablo helped make their dreams a reality by expanding the kitchen into the dining room and creating an extravagant, eat-in kitchen and pantry. "This kitchen has a lot squeezed into it!" stated Shelly.
"I love putting a walk-in pantry in my designs," exclaimed Shelly. "… it takes the bulk food, canned goods, and boxed items out of the kitchen cabinetry and gives the homeowners so much more storage room."
By bumping up the microwave area and creating a higher countertop, Shelly defined a separate bar area and visually defined the window. When you have one long wall in a kitchen, this is a great way to add more drama to the design and avoid looking like a continuous stretch of cabinets. In this case, it also helped define the different work zones of the kitchen.
Even though this kitchen is filled with white cabinets and white subway tiles, the room feels warm and inviting. The dark-stained kitchen island, wood floors, and earthy gray walls set the tone for this remodel. The homeowners were thrilled with the results and love their new space.