The science behind the microwave oven was developed just after World War II, but the appliance that most of us use today did not start to become a standard in the home kitchen until the 1970s. The first microwave oven was introduced in 1955 by Tappan Company, with a price tag of $1200 (in 1955 dollars!).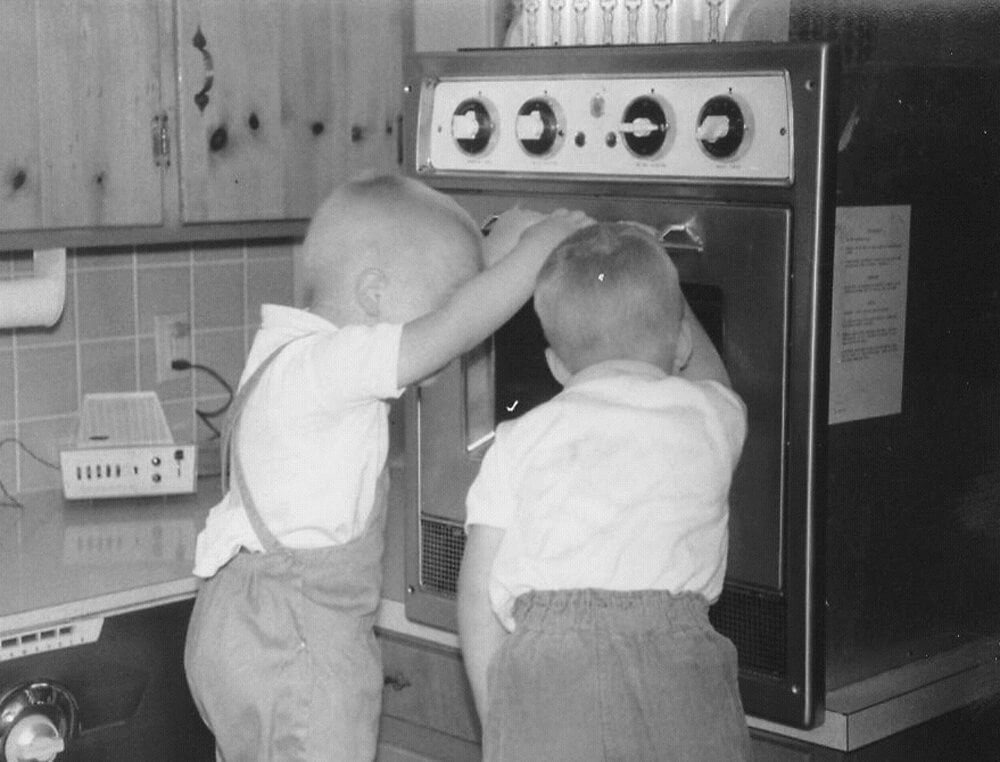 Those early microwave ovens were huge, large enough to cook a turkey, and they sat on the counter taking up a lot of space. Fast forward to today, microwaves are definitely smaller and are available in many different styles, finishes, and sizes. From countertop to a built-in convection combination, there are many options to consider.
The style of the microwave plays a large part in where the unit will be located.
Base cabinet options include the standard hinged door microwave or the microwave drawer. Both of these options keep the microwave below the counter, a good option if you don't want to use up wall or counter space, or if accessibility is in play.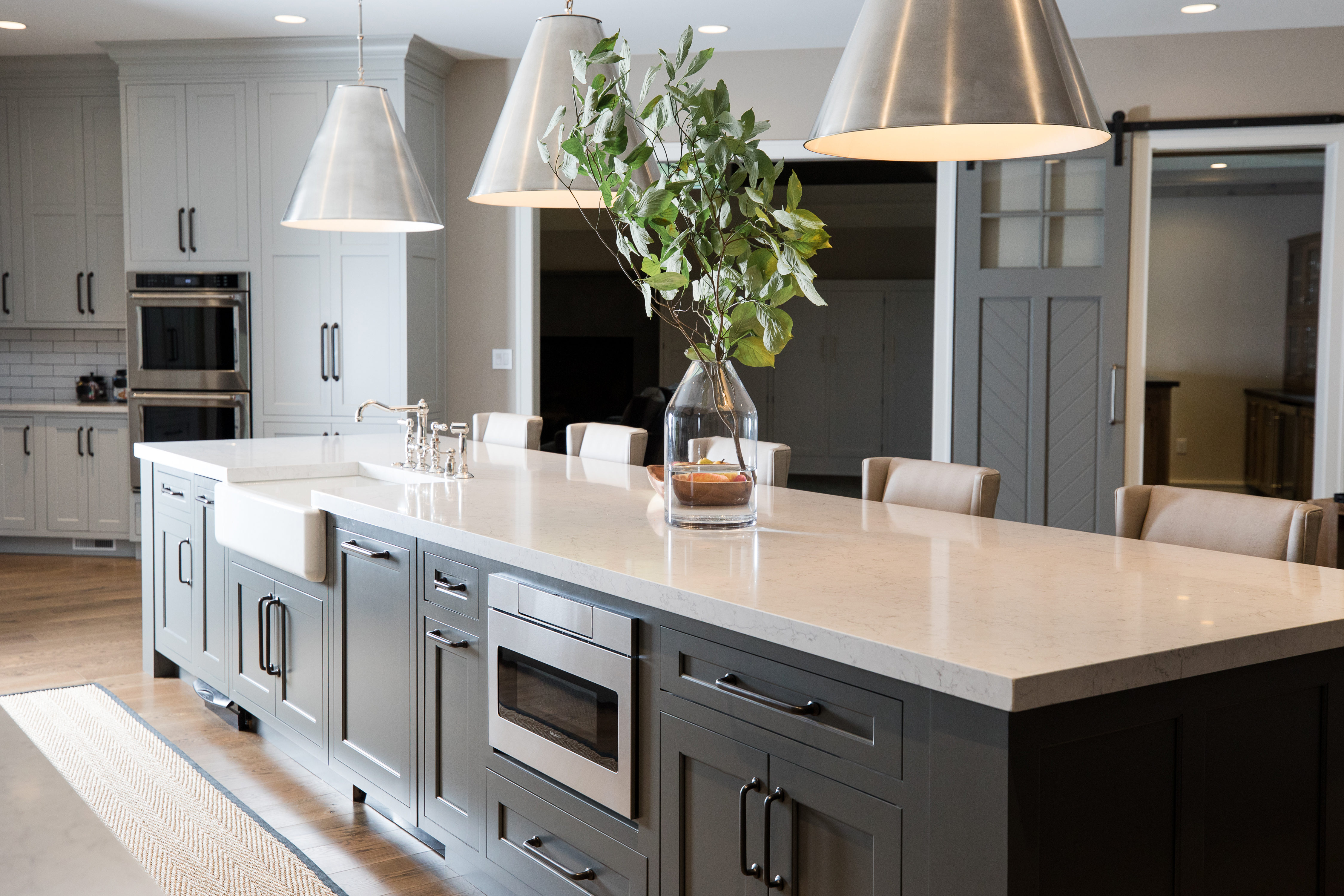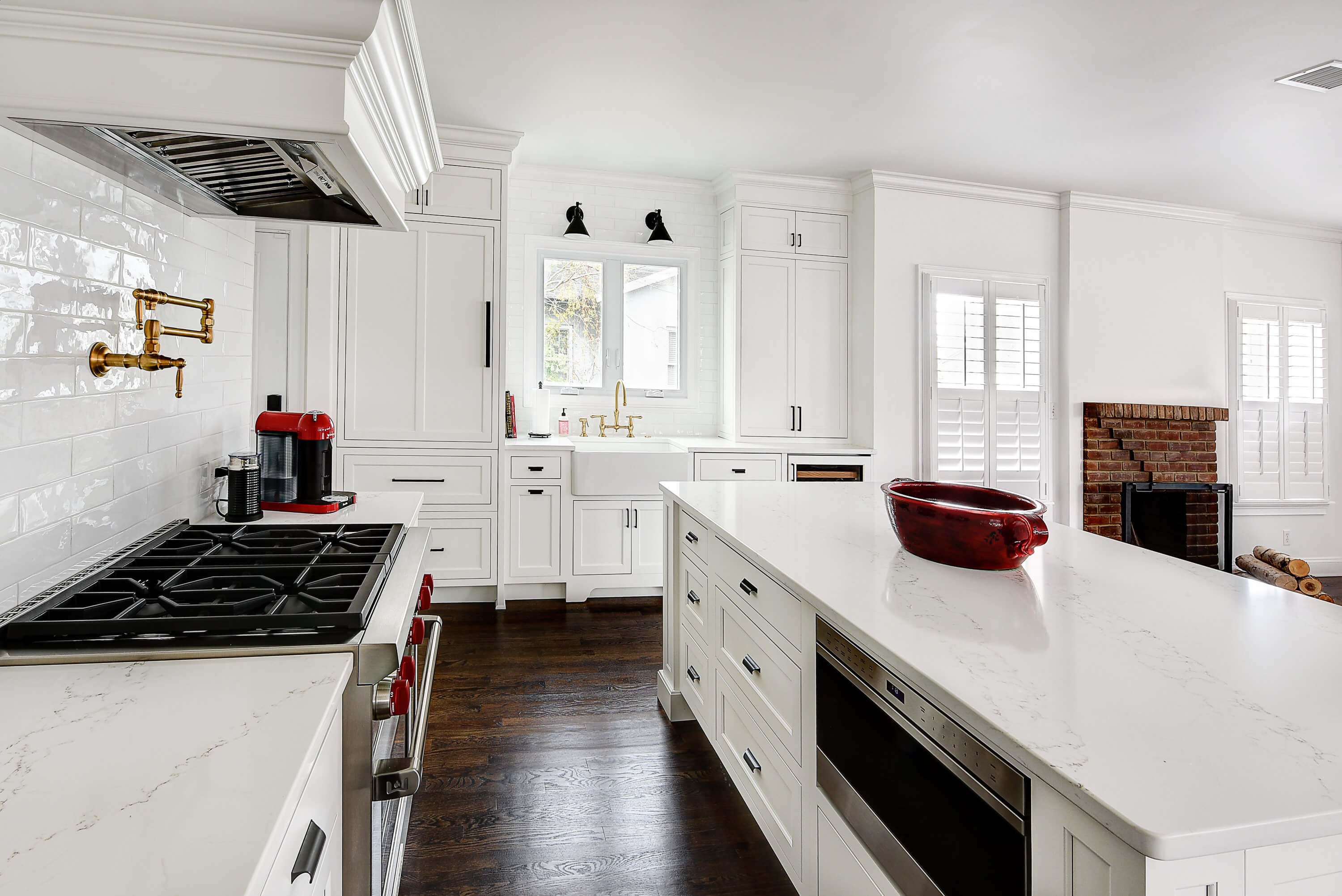 Below is a microwave placed in base cabinetry in an island. This is a fully wheelchair-accessible kitchen. Having the microwave reside in a base cabinet is essential in a situation like this, and honestly can be nice for shorter people that don't like maneuvering hot food/liquid items at or above eye level.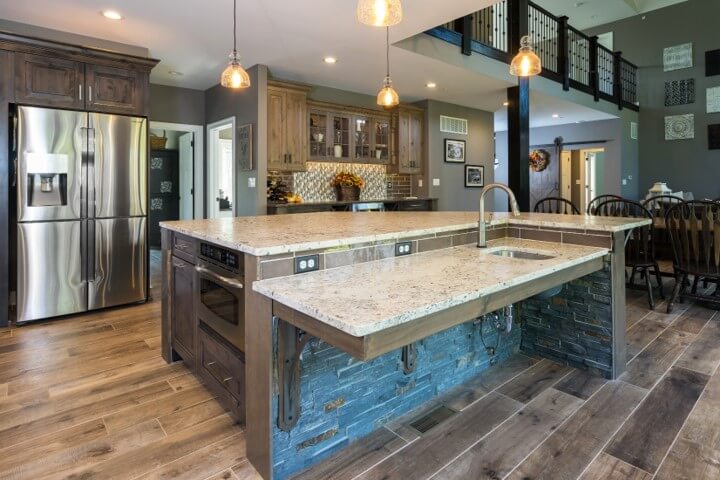 The over-the-range option is installed over the cooking surface. This type of microwave is a space saver and does offer ventilation options, the drawback being that you are reaching up to get items out of the oven and this could be a hazard for younger children or those with limited mobility.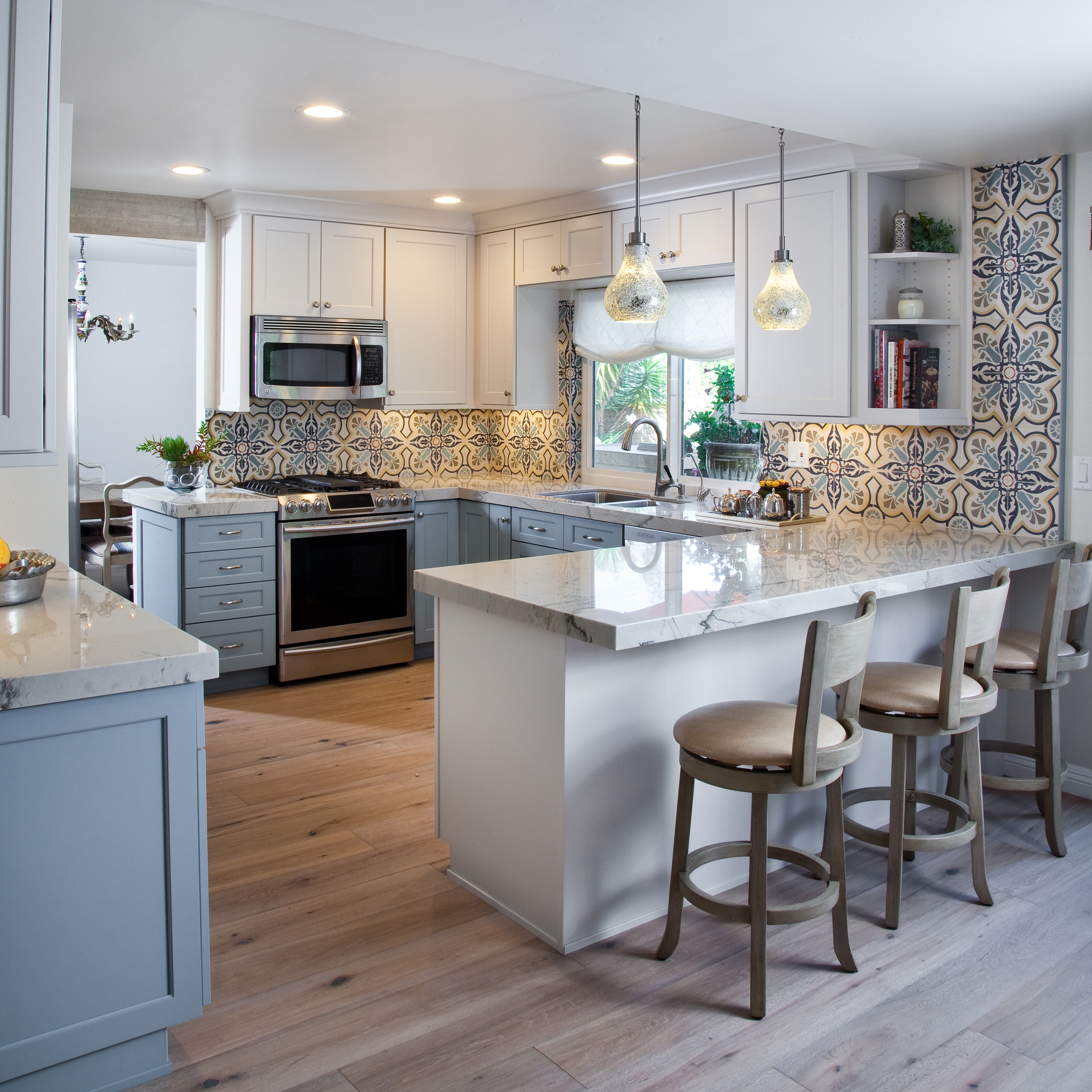 Installing a built-in microwave in a wall cabinet offers easy access, and there are cabinet options for both on or above the counter installations.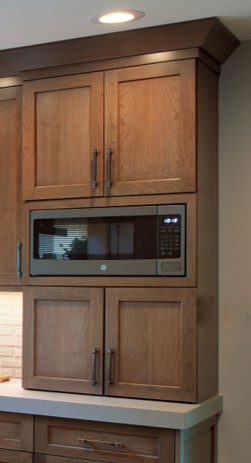 Microwaves that are considered built-in units can be installed in a wall or base cabinet or combined with a standard oven and/or warming drawer unit in a tall cabinet. To determine the cabinet cut-out dimensions, refer to the manufacturer's specifications and pay attention to the size of the trim kit if you are using one.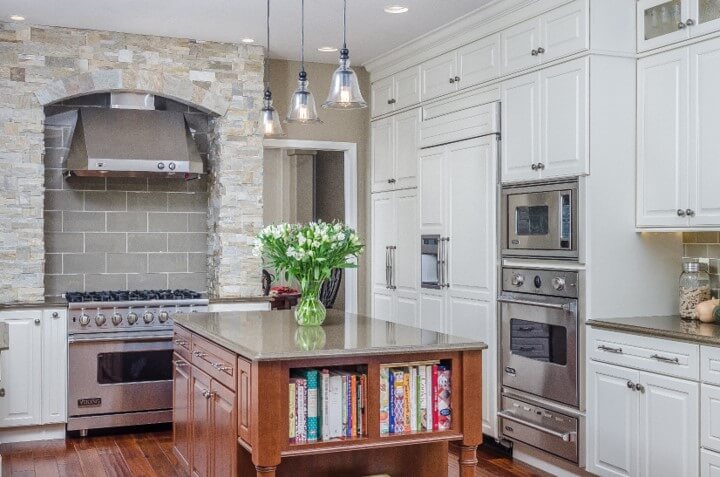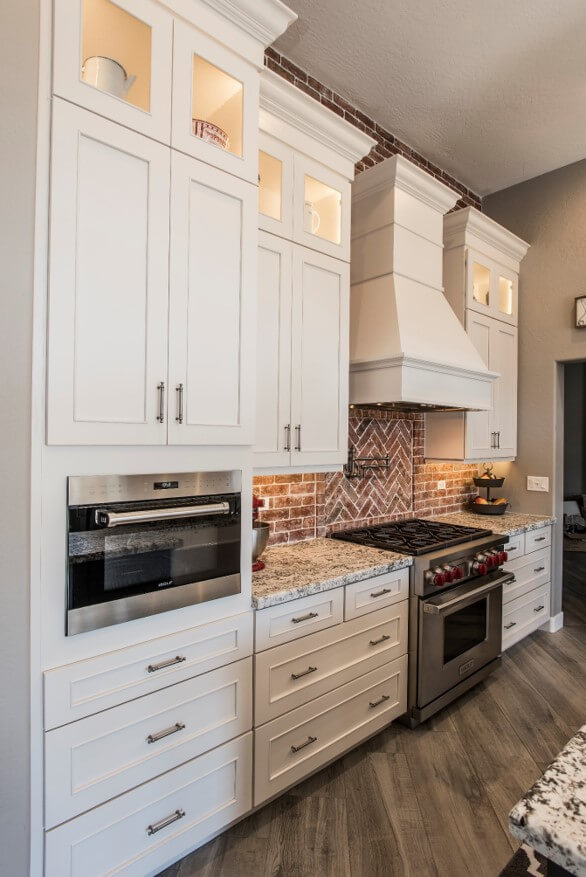 Flush Inset installation is becoming more popular with its streamlined, smooth profile look.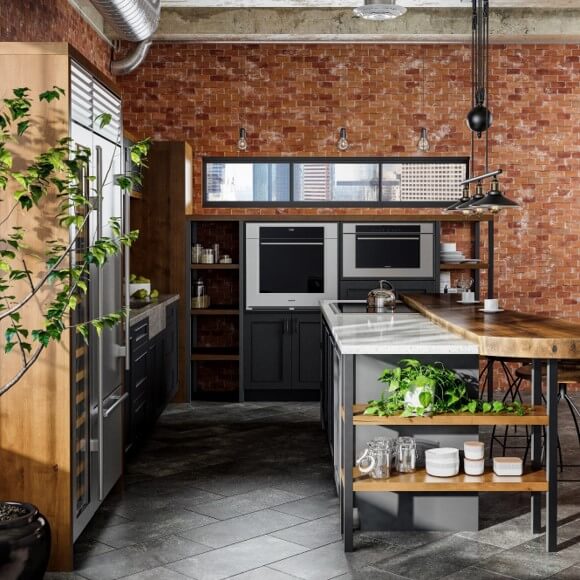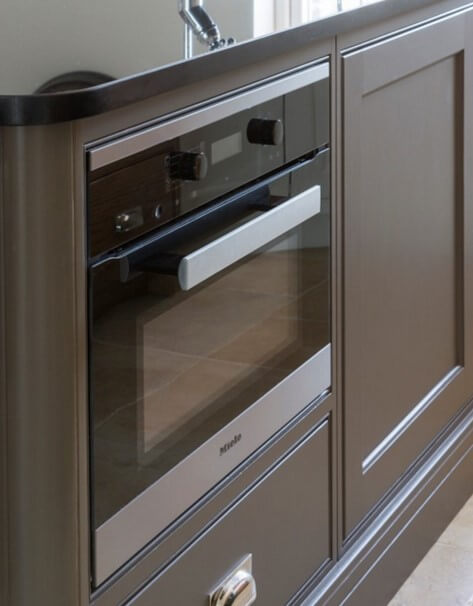 I have also seen a growing trend in tucking away the microwave in a pantry or larder cabinet. This is a great idea if you have a dedicated space.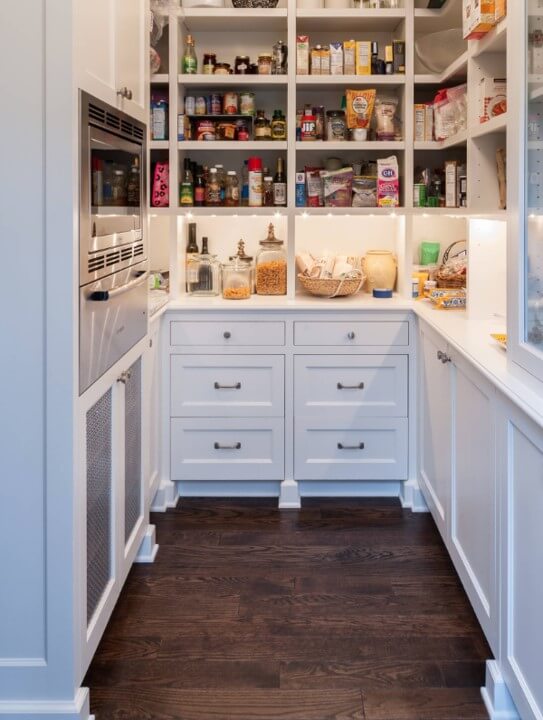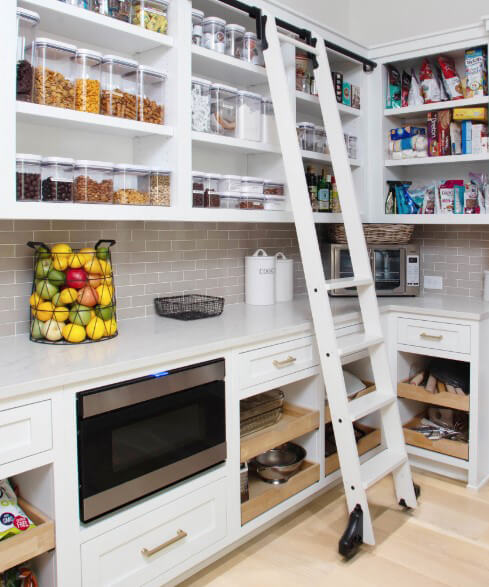 Notice below the two large full height white doors that close off the entire contents.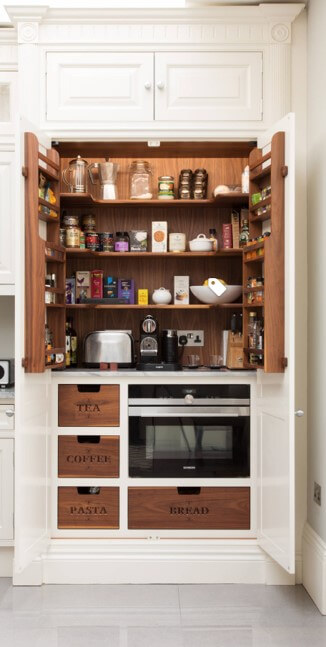 How often do you use a microwave and how accessible does it need to be? Do you want it hidden or visible? These answers will definitely affect both the style and location of the appliance.