Due to its distinctive grain pattern and wild color variations, hickory is typically used to create a cabin or rustic theme within a home. Designer Sandy Kloncz wanted to create a design palette that included hickory in a more modern, updated look.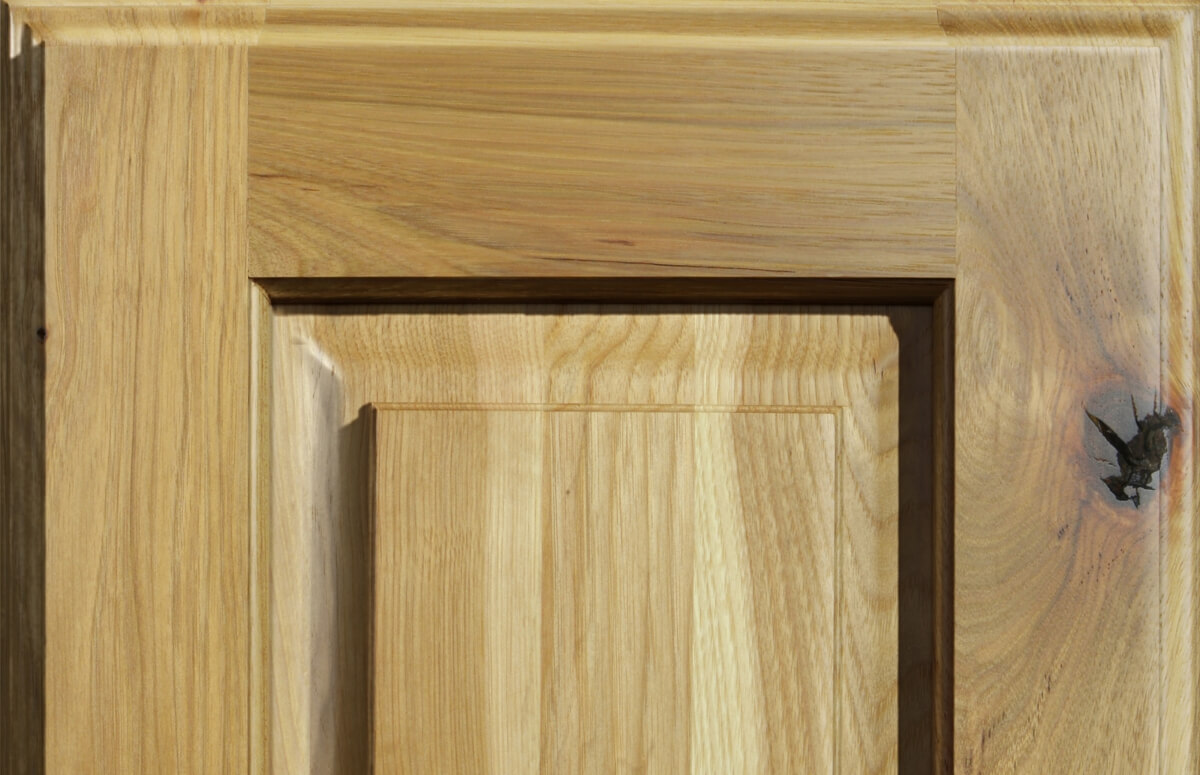 To create a modern updated look using hickory, Sandy decided to use Dura Supreme's Morel stain on the Rustic Hickory wood species. Adding a dark, true-brown, or gray stain like Morel will temper the natural color variations of hickory but still allows the beautiful grain patterns to show. Next, she selected our "Classic White" paint to accent the hickory cabinetry and create a beautiful wet bar space.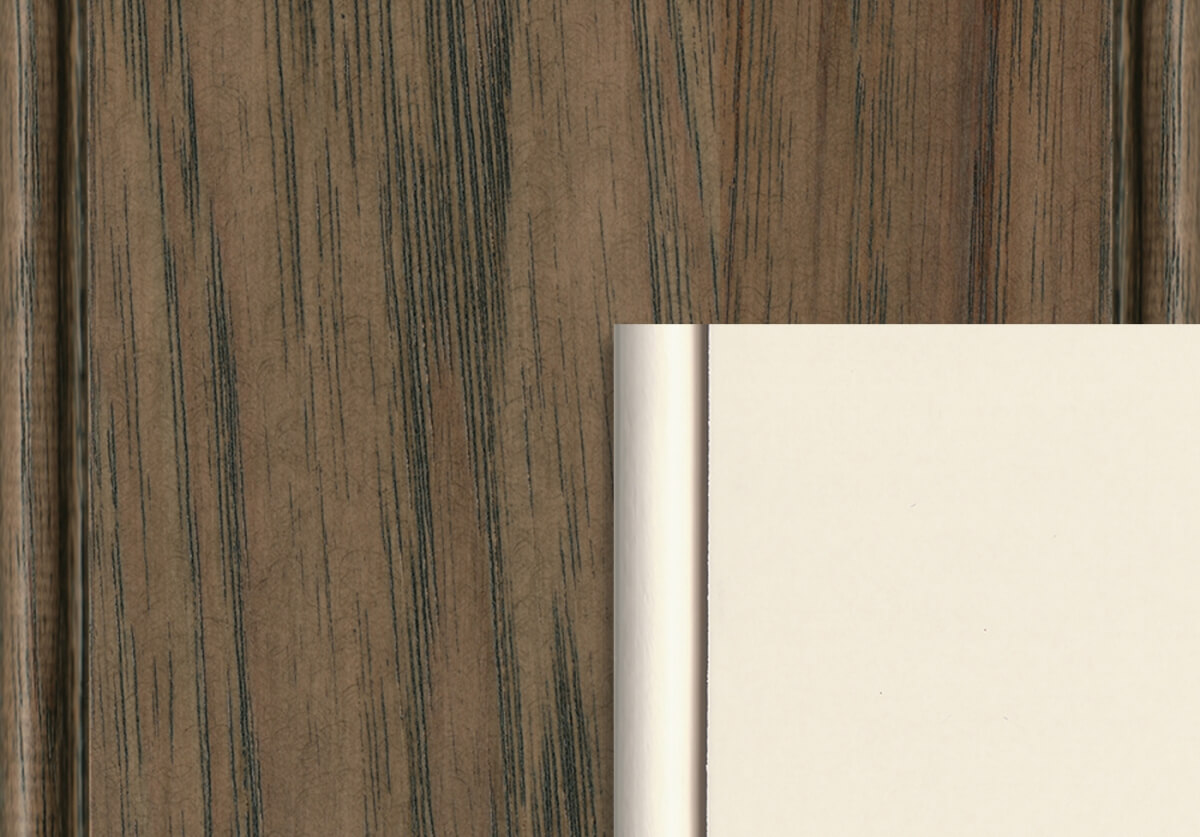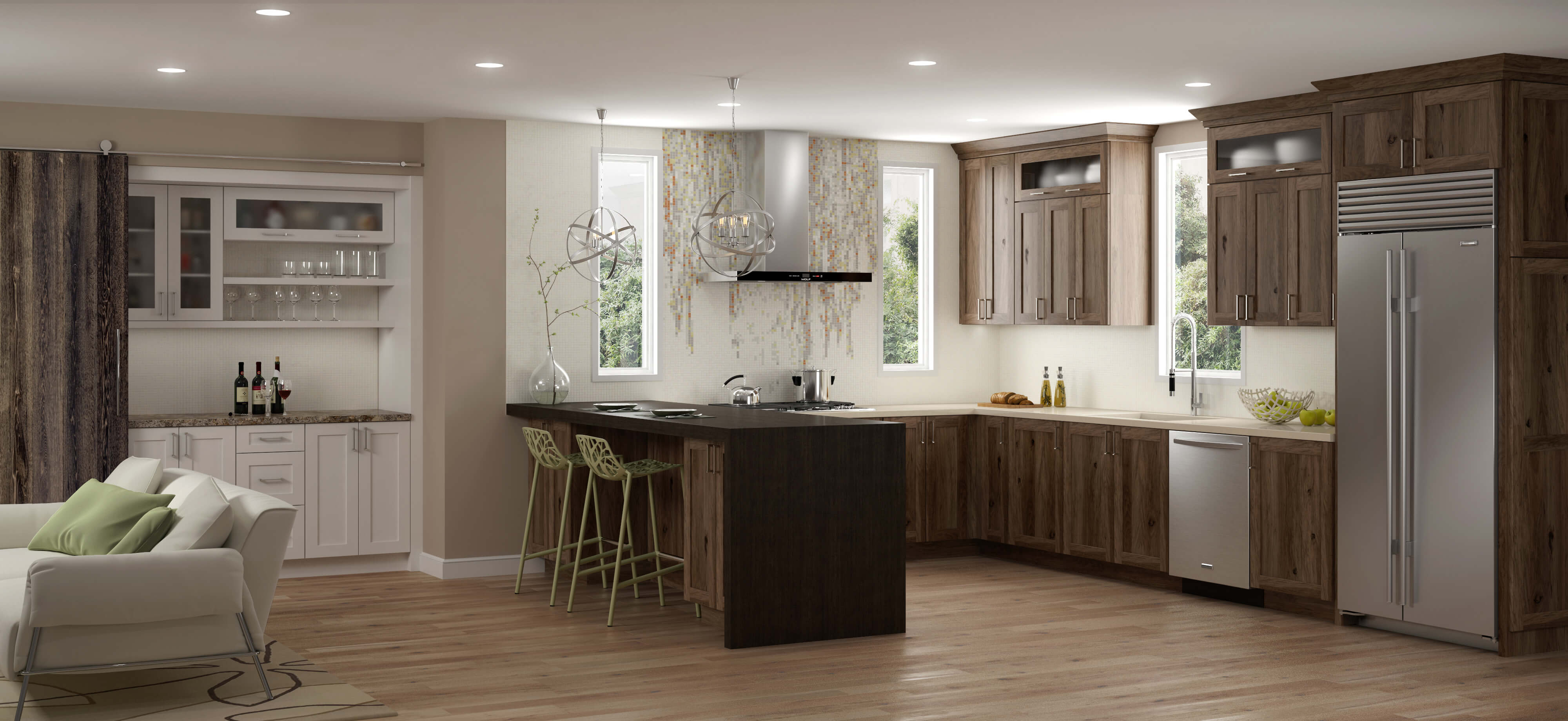 After selecting the color palette for the cabinetry, she needed to find the perfect countertop to pull everything together. "Cameo White" by Dupont Corian was the perfect choice for the perimeter and the thick wood waterfall countertops add just the right touch to the peninsula. The different color variations within the countertops accentuate both the Morel stain on Rustic Hickory and the "Classic White" paint cabinetry.
The combination makes for a stunning design!