A remodel is any homeowner's opportunity to make a big impact in the way they feel about their home – it's a time to make dreams into a reality. Generally speaking, cabinets and countertops are the absolute focal points of the kitchen – they occupy the most visual space, and they set the tone for a style that anyone can then complement with wall colors, appliances, and decor. When it comes to choosing countertops, it's important to feel confident in not just the visual style, but also the material so you feel absolutely certain it's the perfect match for wants and needs. It's important to consider how they will work with the cabinetry you select as well. If, like many homeowners, you find yourself considering both quartz and granite countertops, here is a quick guide to better understand which countertop material is right for you.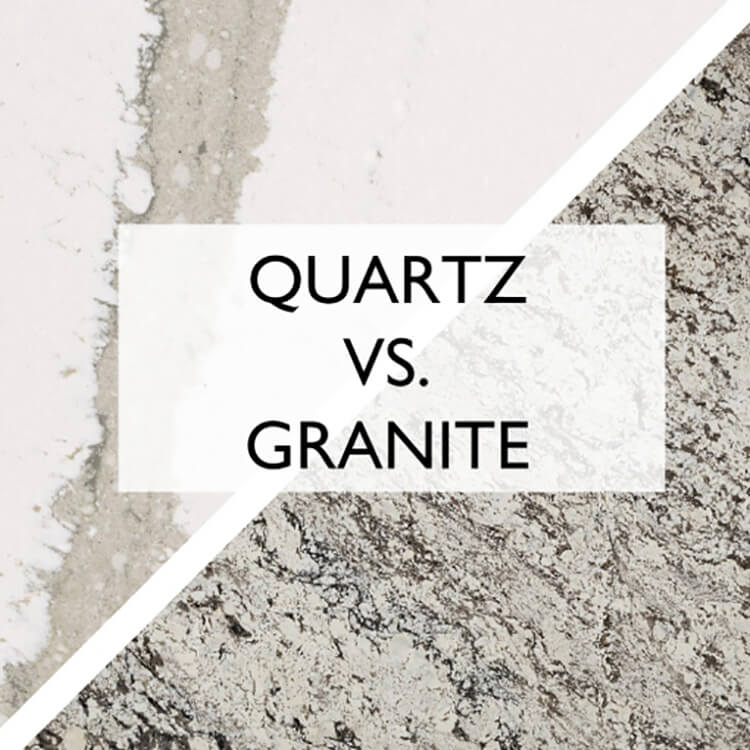 Benefits of Quartz Countertops
Unlike granite, quartz is not 100% natural – it's made of about 95% natural ground quartz manufactured with 5% polymer resins. Since the process is artificially engineered, it offers the unique benefit of being able to completely customize the appearance of quartz countertops. It is true that granite offers some stunning selections, but it could take a while to find one that fits a vision – with quartz, there is much more control over even the smallest of aesthetic details.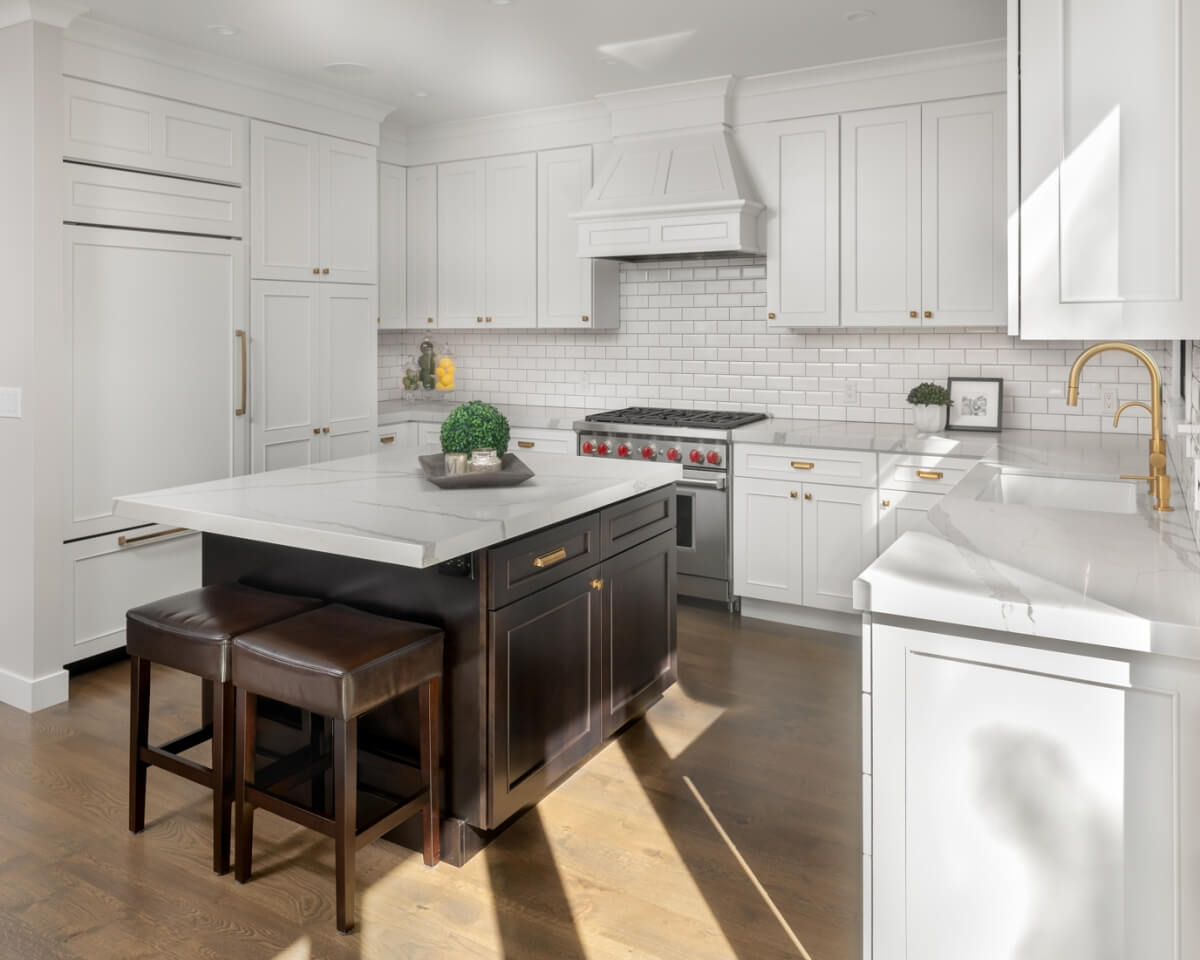 Selecting Cabinetry to Go with a Quartz Countertop
When choosing the cabinetry to pair with a quartz countertop, there is a large amount of flexibility to define any aesthetic. Whether the homeowner prefers a more traditional or modern kitchen design, or warm tones to cool tones – quartz will offer the versatility to create a wide array of looks and feelings in any home. For those who enjoy a sleek and streamlined look, consider pairing a clean quartz countertop with frameless Bria Cabinetry and straight modern knobs and pulls. For a more classic approach, warmer countertops with shaker-style cabinets and rounded knobs and pulls will offer a timeless and traditional feel to a home.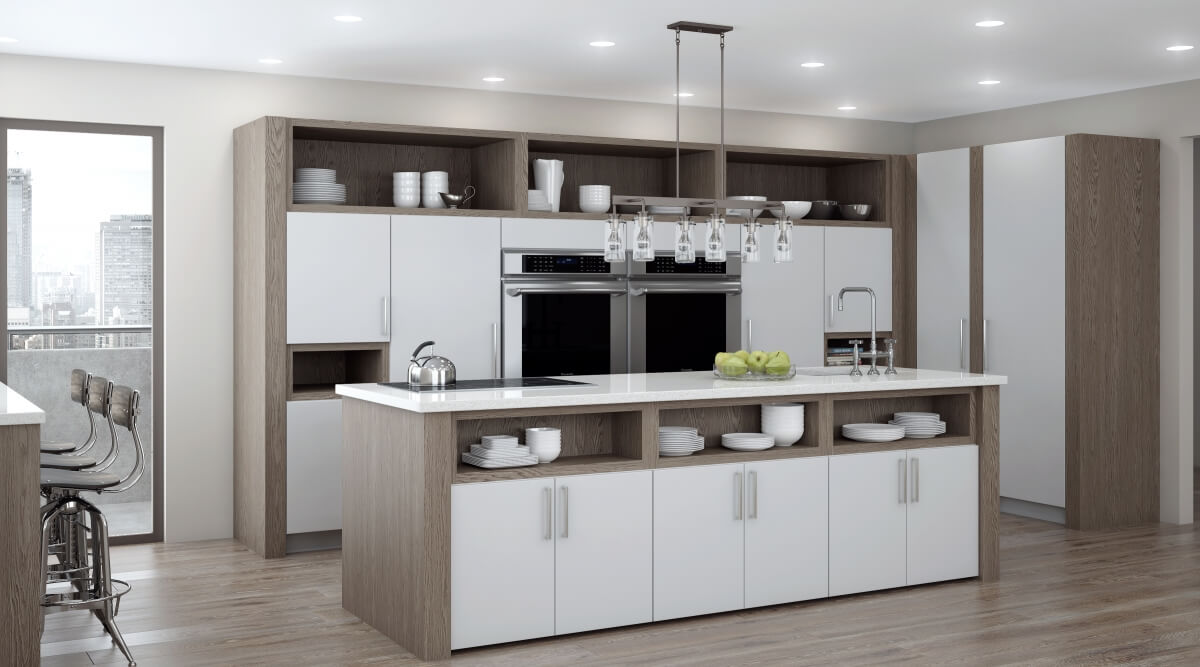 Benefits of Granite Countertops
One of the most defining features of granite is that it is 100% natural stone. It's extremely durable and hard, and it's mined then cut down to size to create a stunning visual effect. For this reason, no two granite countertops are the same, and due to the natural process that creates granite, there is a nearly limitless selection of appearances and styles homeowners can choose from.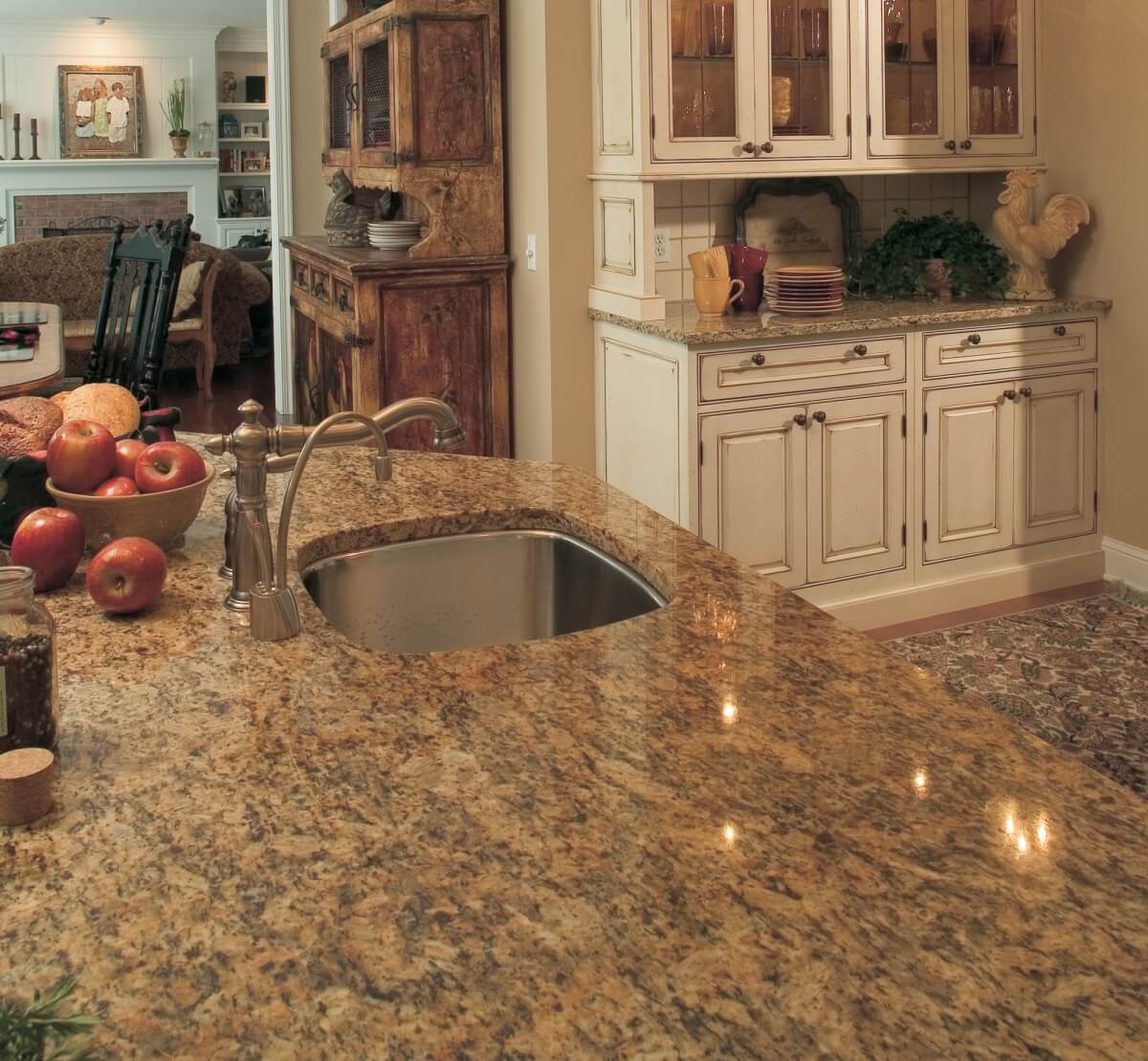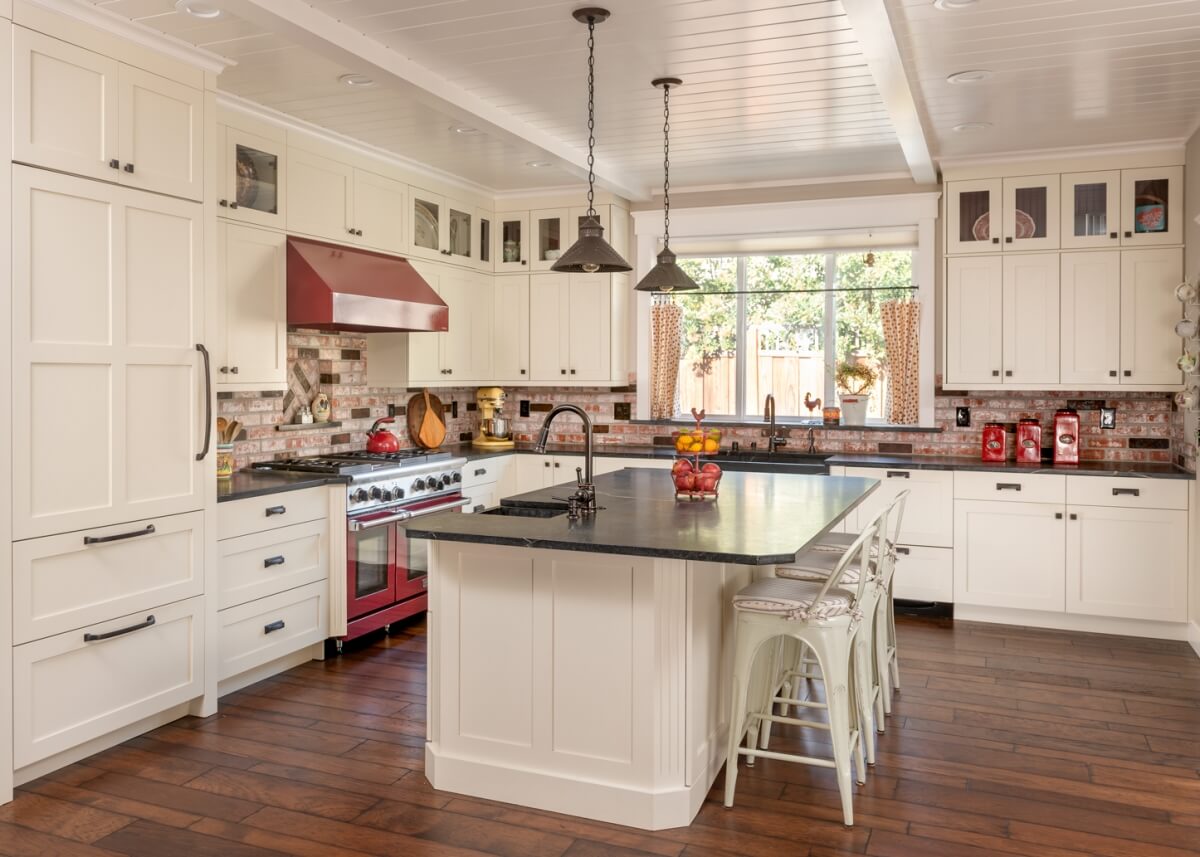 Selecting Cabinetry to Go with a Granite Countertop
When it comes to deciding how to harmonize granite countertops with cabinets, homeowners have several options. Granite is a colorful and textured material, which means most slabs offer numerous possibilities in how they can be paired with Dura Supreme cabinets. Homeowners can opt for a subtle matching based on any of the colors in the granite and cabinets of choice, or homeowners can choose to focus on one element or the other and set a dramatic but complementary combination to truly emphasize the parts of a kitchen they love most. Whether homeowners desire a smooth and harmonious aesthetic between their countertops and cabinets, or one of them to be a highly impactful focal piece of its own, homeowners are sure to find the Dura Supreme products to bring the kitchen of their dreams to life.