If you've been following my series of blogs "The Details" you know I have been showing all the different ways you can complete cabinets with different design elements for that final finishing touch. Well, I'm nearing the end of the series, folks, and today we are discussing decorative "turned" posts that you can incorporate in your design.
A true turned post is made of solid wood that starts off as a long, square-shaped newel, then set into a lathe which spins it at a very high rate so it can be shaped with different cutting tools. Some lathes allow shaping posts by hand, while most others are shaped by a CNC machine for accuracy. At Dura Supreme, all of our turned posts are created right in our hometown of Howard Lake, MN, and curated for both Crestwood and Bria product lines.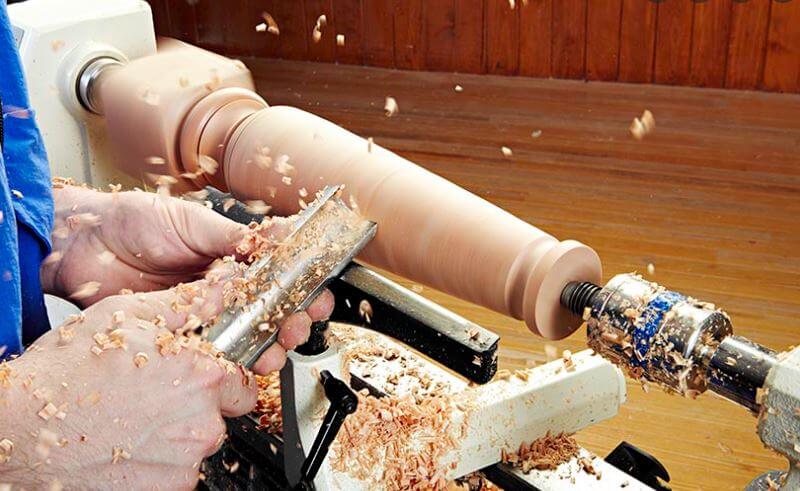 Our turned post are very versatile, not only in style but in sizes. We offer two widths: 3.5″ x3.5″ and 5.5″ x5.5″. Both sizes come in heights of 31.5″ 34.5″ or 40.5″. Just keep in mind the larger 5.5″ width is limited in style.
3.5″ Turned Posts
Below is a sampling of the 29 different styles we have available for our standard 3.5″ turned posts.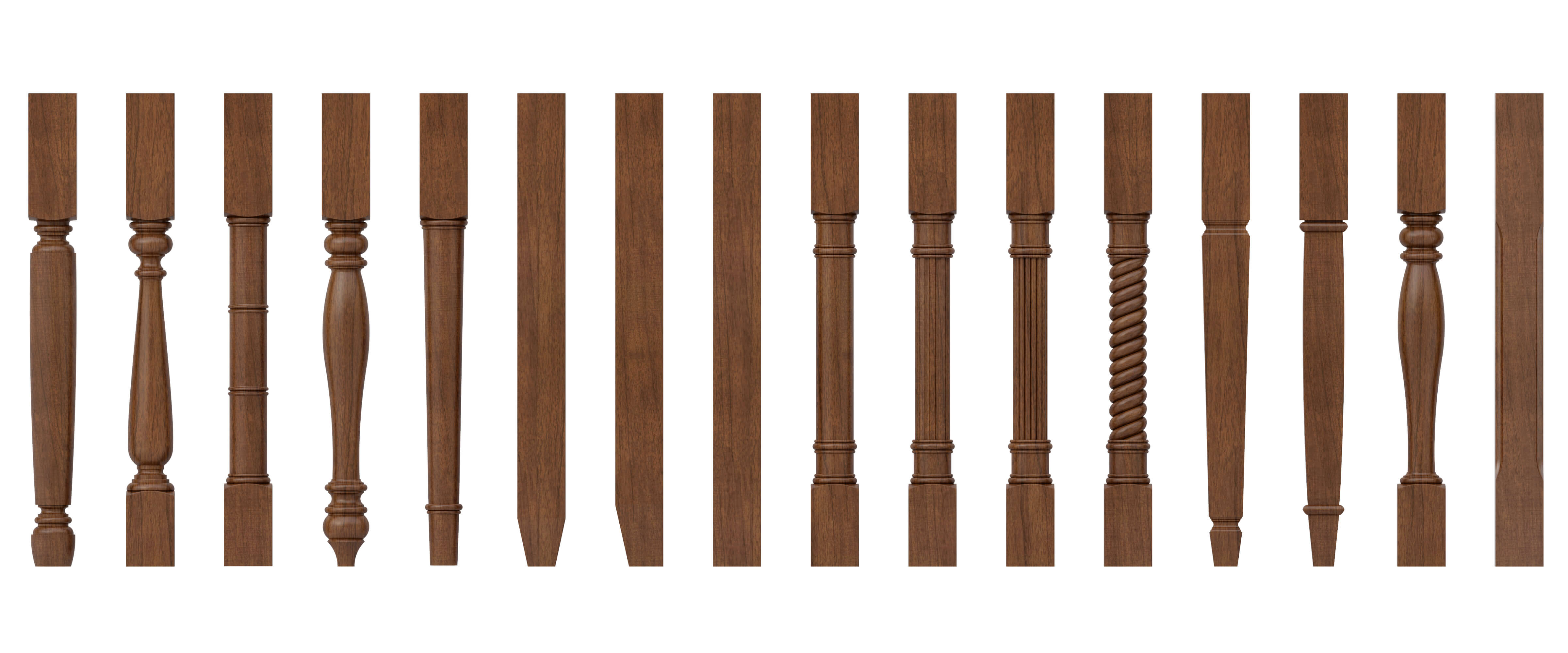 5.5″ Turned Post
For those that like to go big, we offer some of our 3.5″ posts in a beefier 5.5″ size. Great for larger rooms and bigger kitchen islands!
When you use turned posts for countertop support you now have the option of having a deeper overhang; something you are not able to get when using brackets for support. Deeper overhangs give more legroom, especially for families that may be concerned with kids kicking the finished panel underneath (am I right, parents?)  Turned posts make creating built-in tables a breeze as seen in these next photos.
Turned posts don't necessarily need to be used for only supporting countertops. They can be used as a decorative enhancement within a run of base cabinets, highlighting areas of the cabinets that you want to stand out. Below are some lovely uses of turned posts being used in this application along with our styled specific Turned Post Assembly for kitchen islands and Split Turned Post End Panels.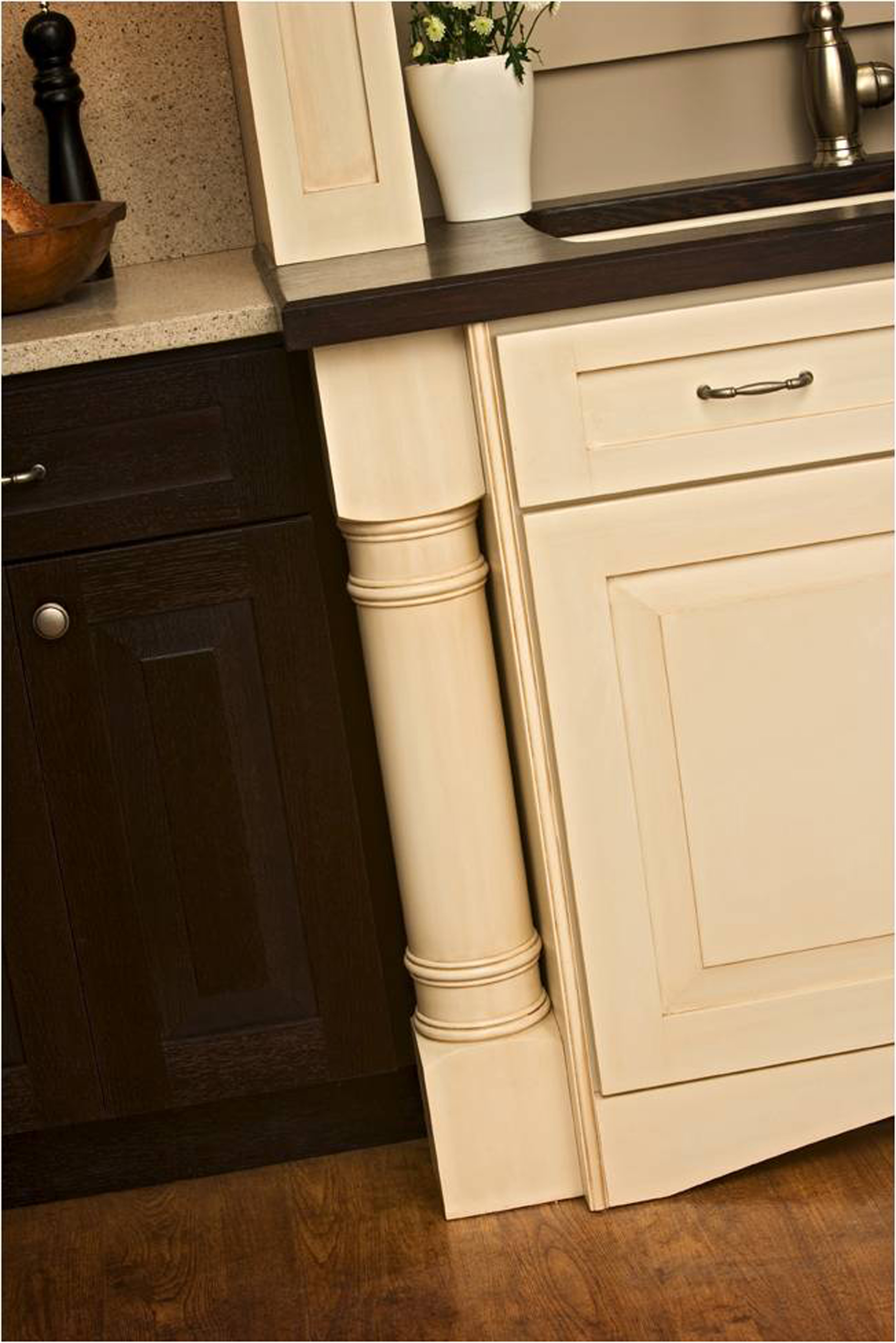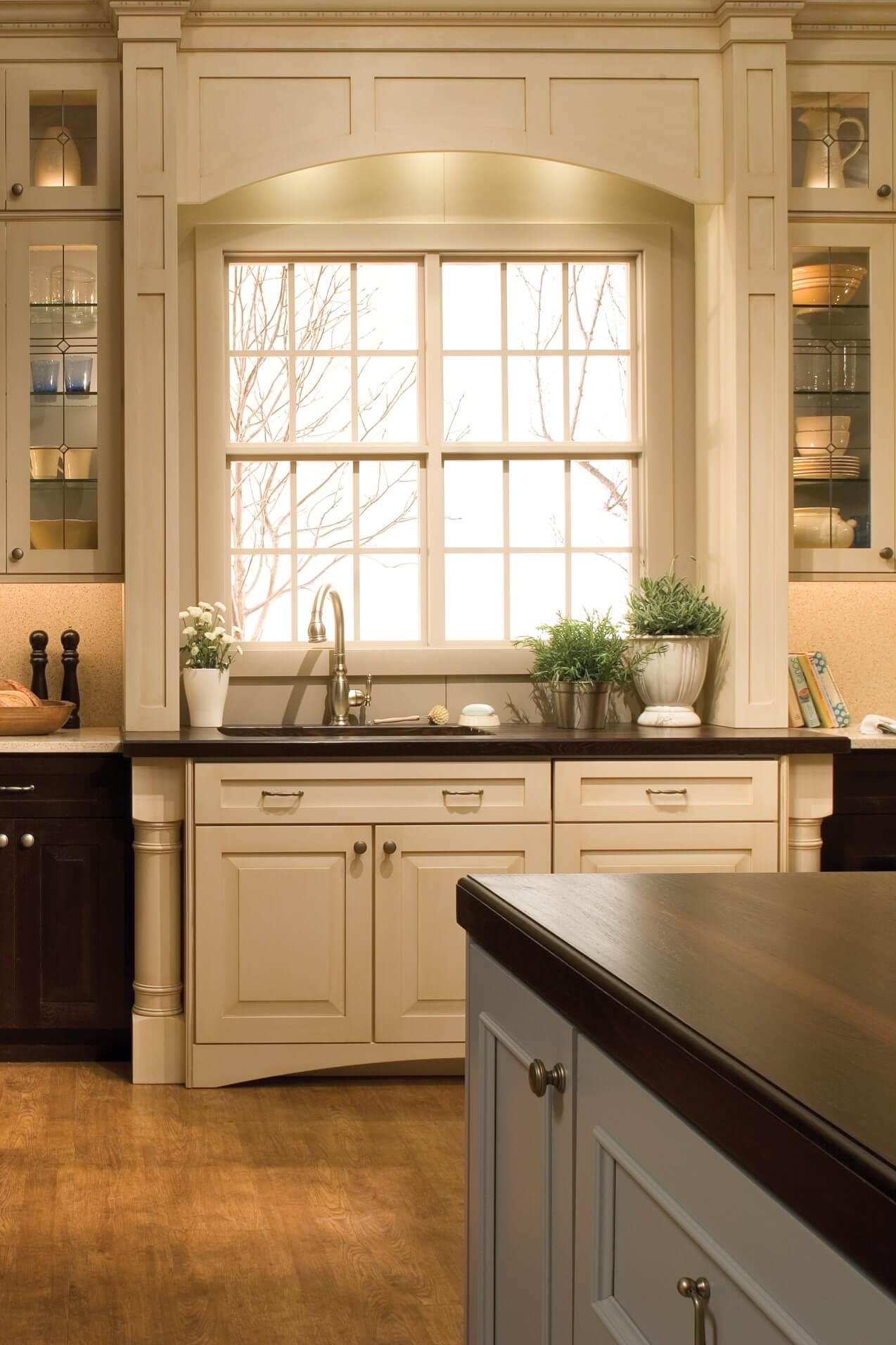 The kitchen above showcases our I6 full turned leg that frames in the kitchen sink area below the window.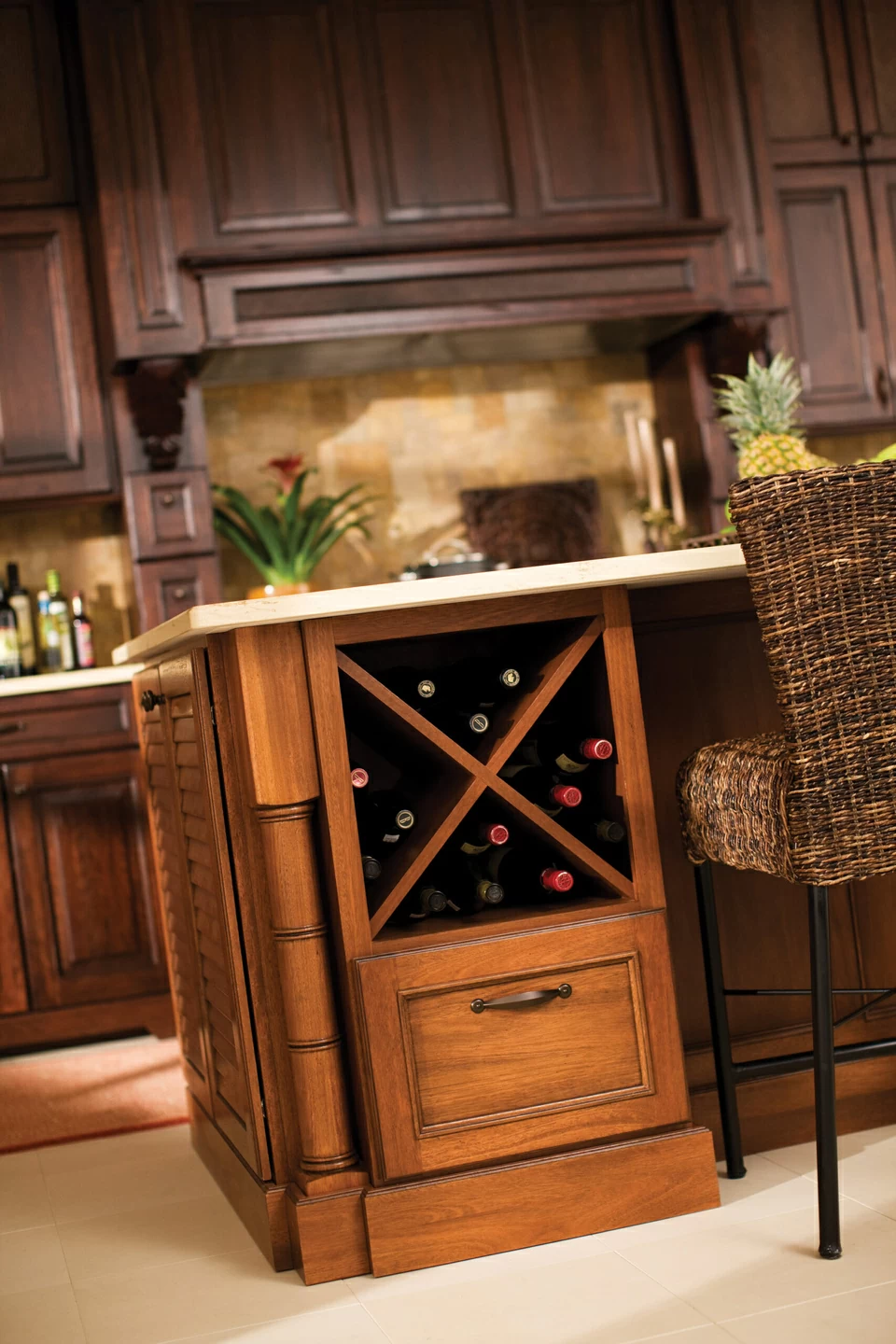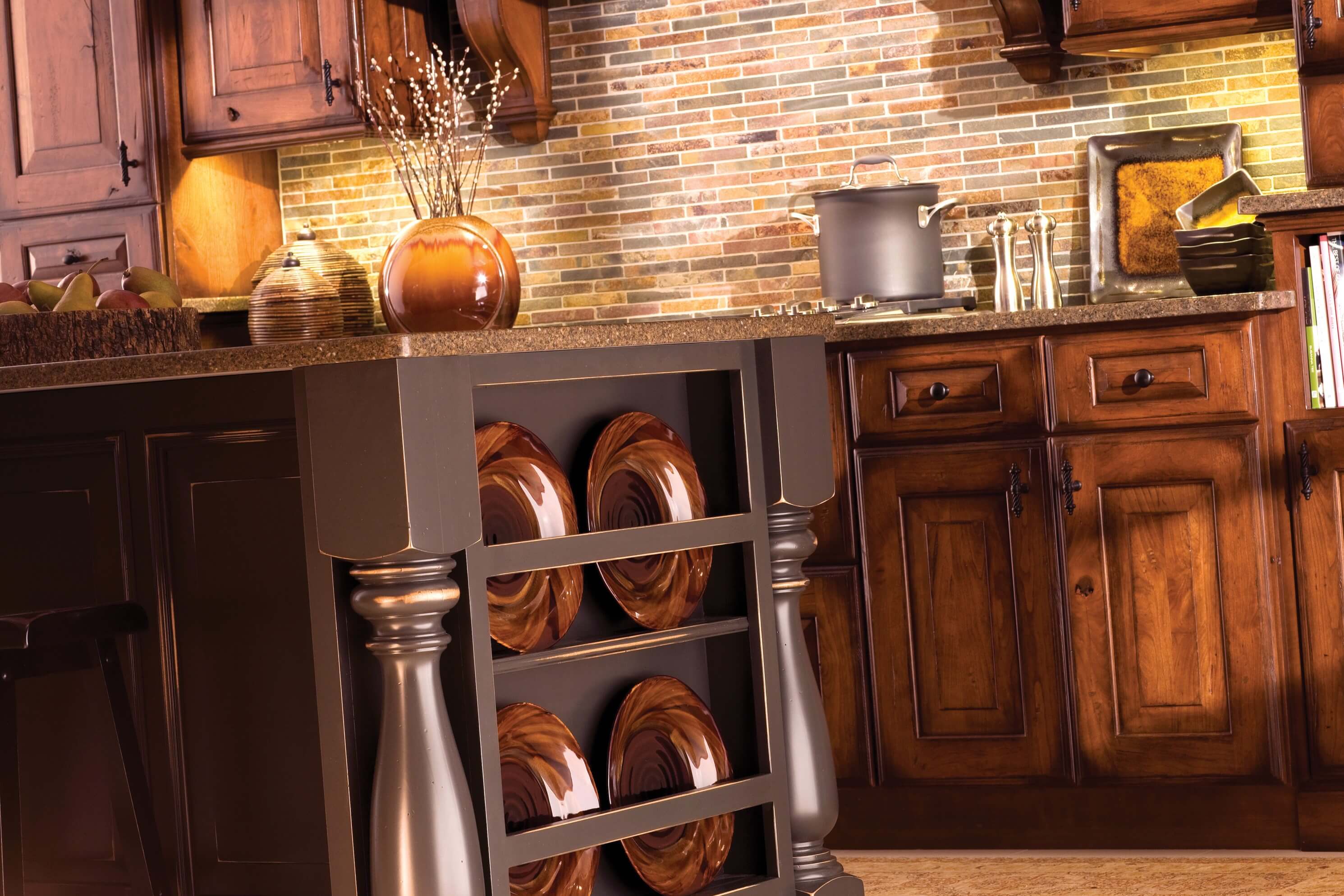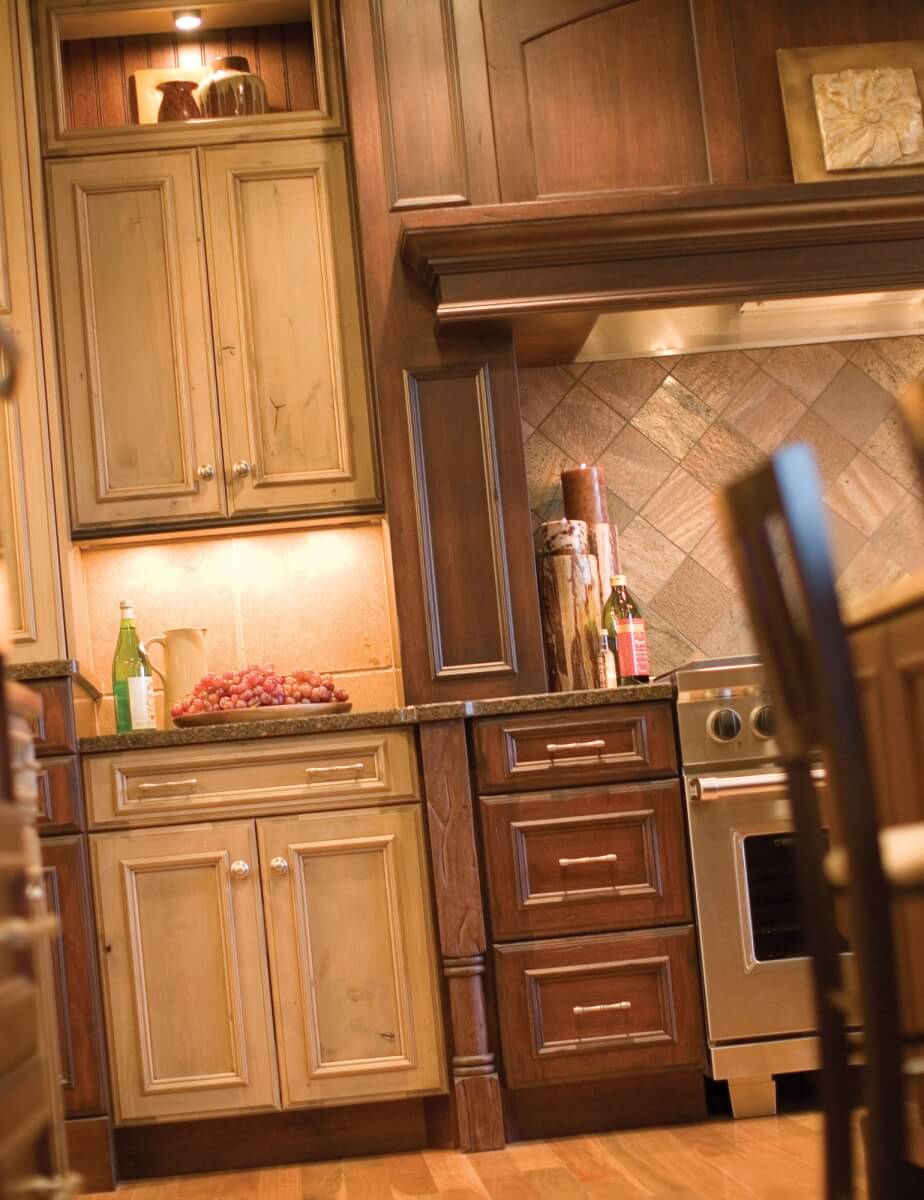 Turned posts are not just for supporting countertops. As you can see from the previous photos, they can add a beautiful, decorative enhancement to cabinetry in both traditional and transitional designs and in different rooms as well. A lot of our turned post styles can be seen on our website here along with other design elements, or you can visit your local Dura Supreme dealer to see all the options available.
Look for my final post in this series "The Details" in the next few weeks!