One of the most basic features of cabinetry is what type of "overlay" is has. When designing cabinetry, it will be one of the first things chosen: Full Overlay or Standard Overlay. Many homeowners are unaware of the difference between the two.
I will start with a picture of a Standard Overlay design. Look closely at how much of the cabinet's front (face frame) is visible surrounding the door and drawer (space between drawers and door).
Now, take a look at a Full Overlay style below, again noting how much of the face frame is visible around the doors/drawers.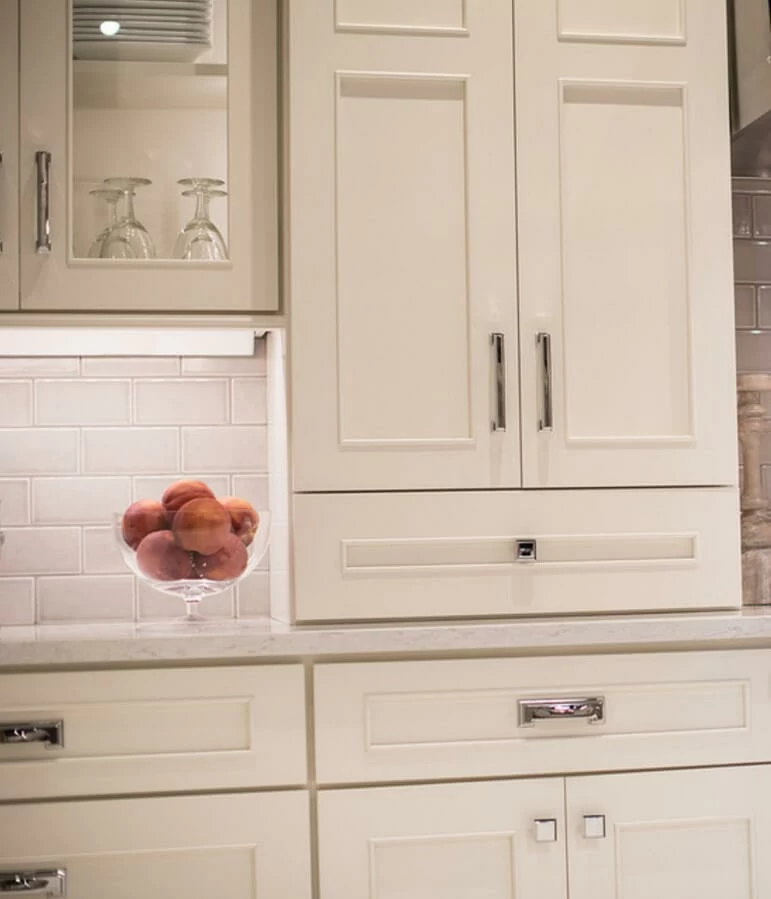 It's quite a difference.  If you remove the doors you will see Dura Supreme's cabinetry has 1.5" stiles (sides of the face frame) and 1.5" rails (top and bottom of the face frame).  
A Standard Overlay door will lay on top of (overlay) this 1.5" face frame 3/8", leaving 1-1/8" revealed on all rails and stiles.
A Full Overlay door will overlay that same 1.5" face frame 1.25", leaving a ¼" reveal on the sides (stiles) and bottom (rail). Since room is needed at the top of wall cabinets for crown molding and base cabinets for countertops, the reveal is more than ¼" on the top rails (1-1/8" reveal at top of wall cabinets, and 5/8" reveal at top of bases).
Now that you know the difference between Standard and Full Overlay styles, how do you decide between the two? First of all, it really comes down to aesthetic – what kind of look appeals to you? You can make either overlay look transitional or traditional. Below is a Standard Overlay kitchen is done in Transitional styling.
Also, until recently, Standard Overlay styles only offered slab drawer fronts (as in the photo above), but starting next month (drumroll…) Dura Supreme will be offering the 5-piece drawer front option for all Standard Overlay door styles!
Regarding price point: Standard Overlay is generally lower in cost than most Full Overlay styles. Although, there are a few Full Overlay styles that are the same cost as Standard Overlay. Below is a great kitchen done in the same door style (Arcadia Classic) as the kitchen above, but in Full Overlay.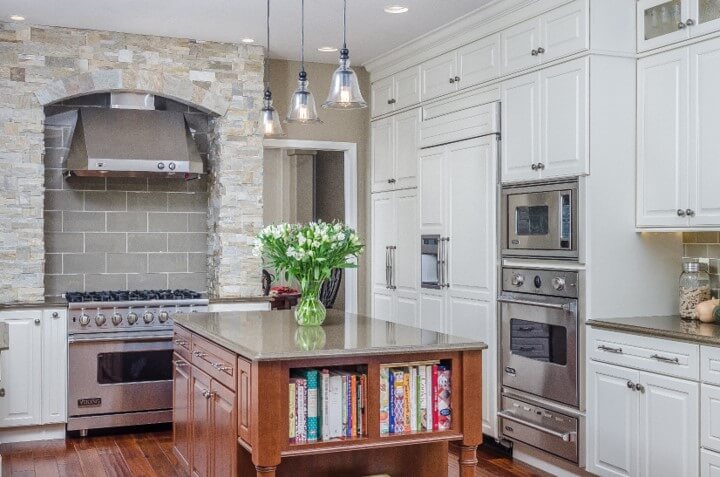 Lastly, below is a photo of a Full Overlay kitchen utilizing the dishwasher door panel. With Full Overlay, it is easier to conceal appliances than with Standard.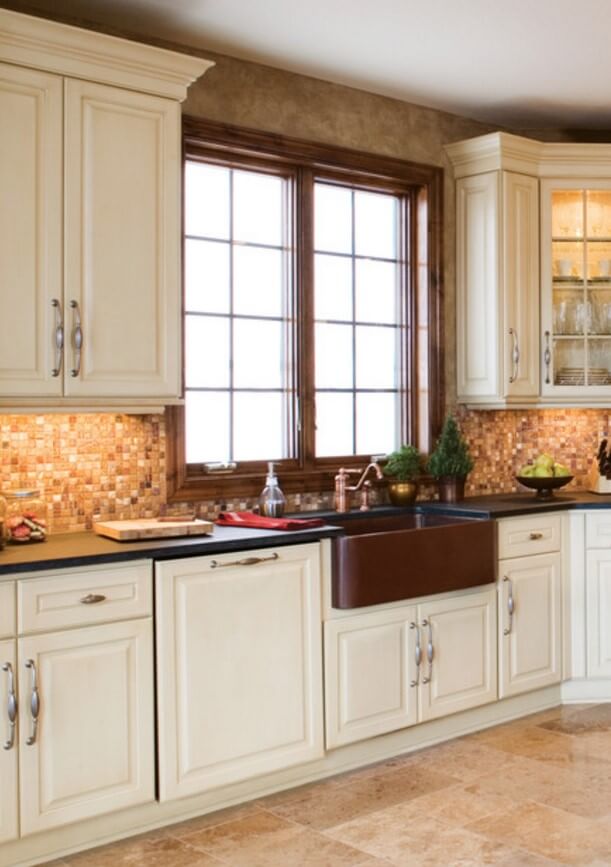 Hopefully this has shed some light on the differences between Standard Overlay and Full Overlay styles, and you're armed with more information for your next project!