A multi-room makeover of this Michigan home called for the design expertise of Lindsey Markel at Dillman & Upton, Inc of Rochester, Michigan to bring together a stunning whole-home interior that blended purposeful functionality with cohesive architectural design.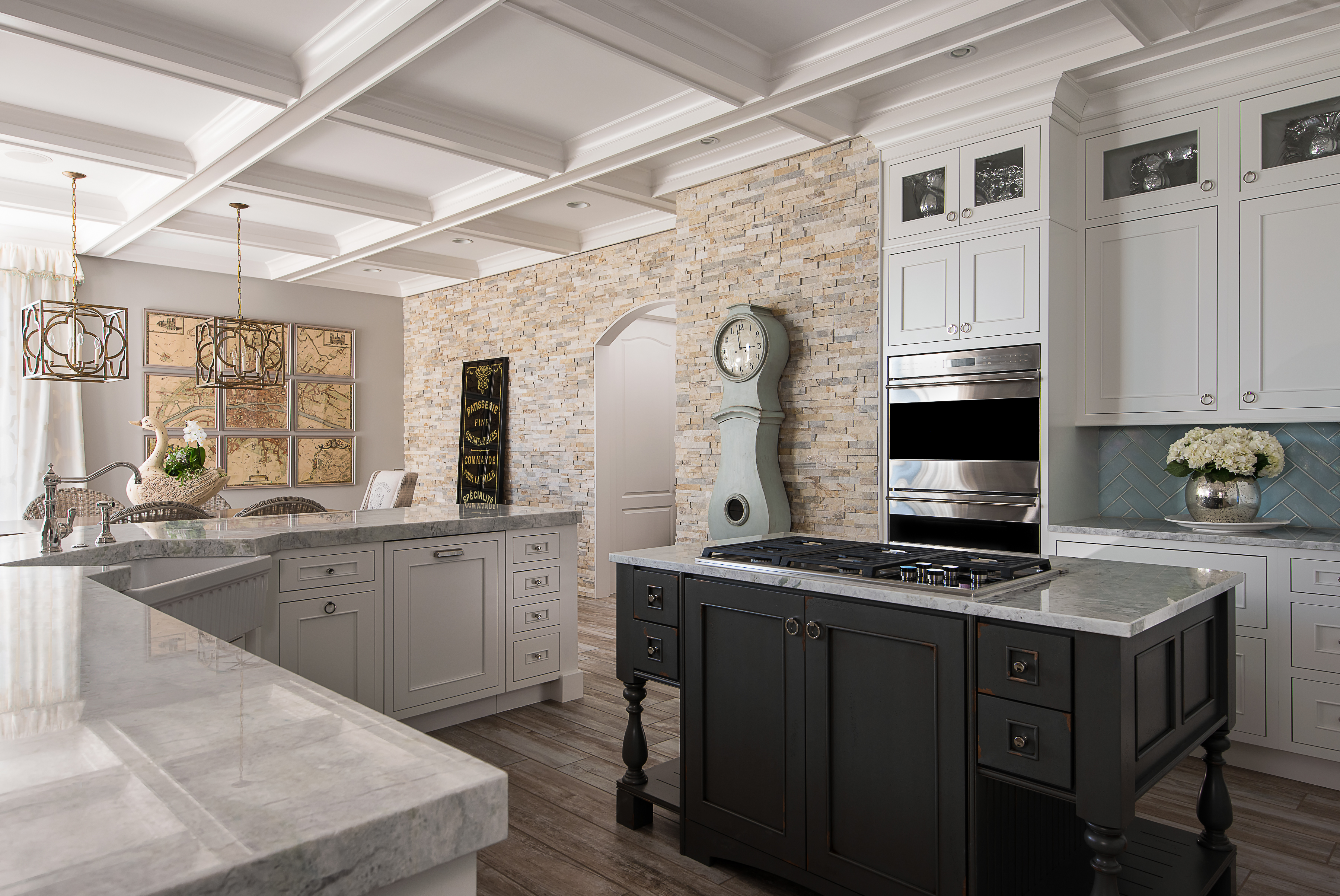 The kitchen is a masterful use of space that conformed to existing locations for plumbing, electrical, and ductwork. Dual islands provide a furniture-like central cook center, along with a second island that integrates an angled sink and wraps around the kitchen perimeter. The two islands house a hub of activity including the sink, two dishwashers, a drawer microwave, and a cooktop with a host of drawers and accessories for the organization.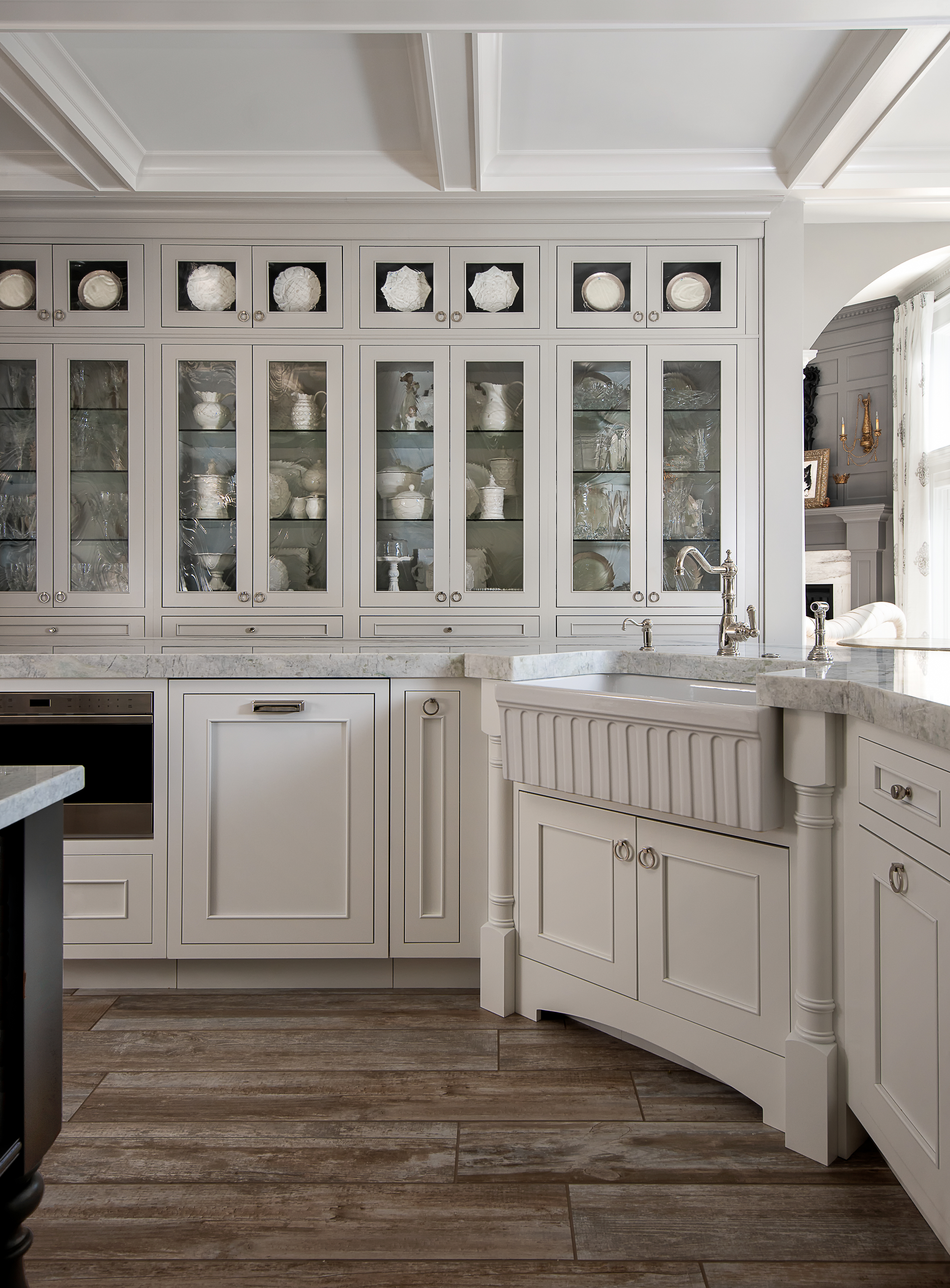 The outer walls of the kitchen incorporate refrigeration behind integrated cabinetry doors and a double oven. Floor to ceiling cabinetry with glass doors creates beautiful display areas with a significant amount of storage below. A coffered ceiling and a fluted apron-front sink provide stunning focal points against the beautiful backdrop of glass-front cabinetry.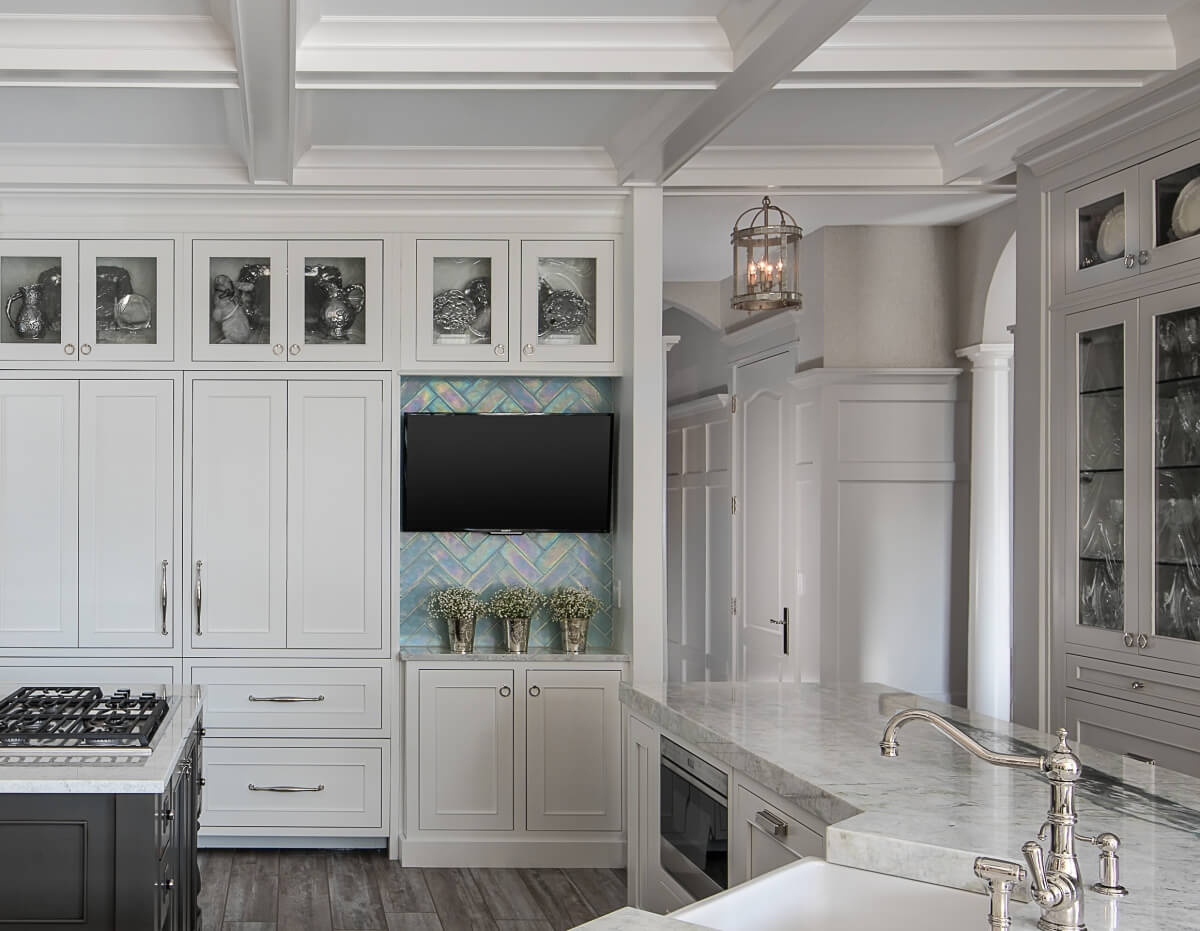 Tackling the walk-in pantry, Markel banished the typical, cluttered open-shelf concept and replaced it with a wall of cabinetry with loads of storage. Open lower units have deep roll-outs to provide convenient drawer storage within the pantry. The spacious, walk-in pantry was also an ideal location for a desk to provide easy access to bills, to-do lists, and school calendars near the hub of family activity in the kitchen.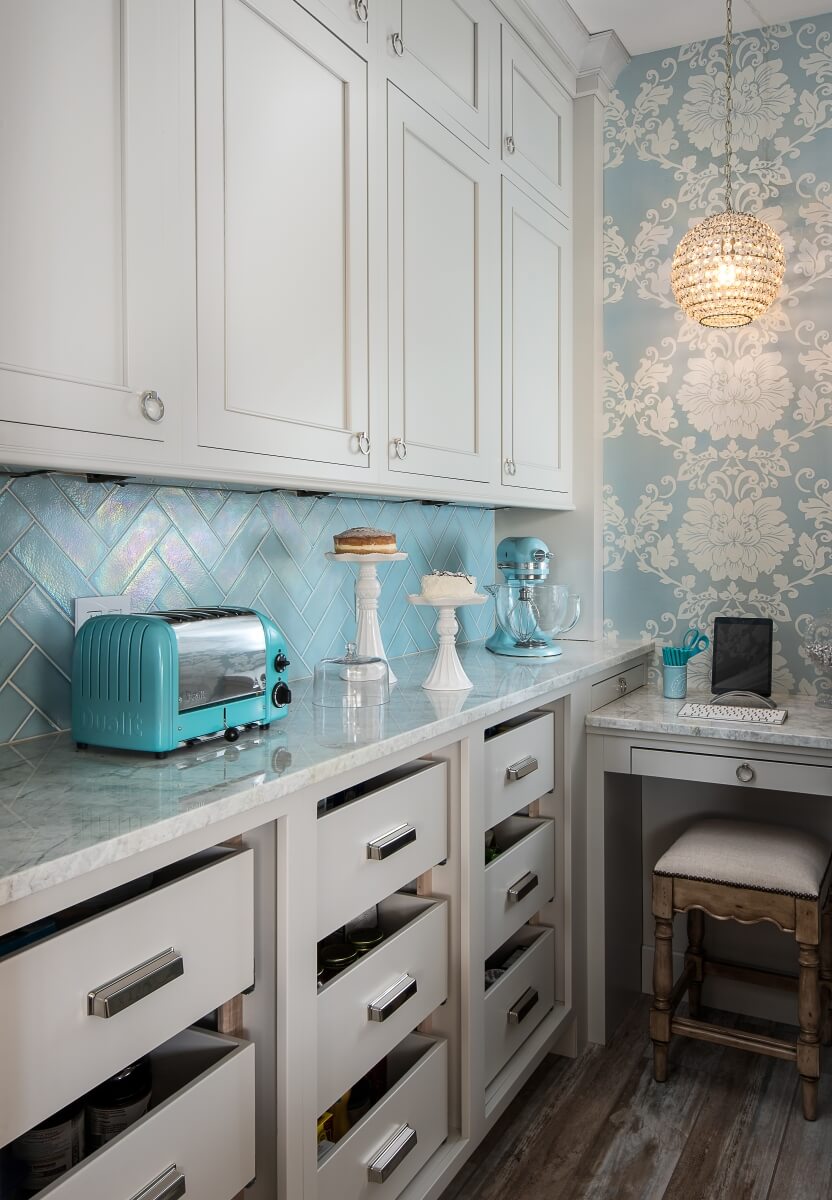 Just off the kitchen, the den was transformed with bookcase cabinetry to create a stunning retreat that serves as a library with an integrated computer nook. The cabinetry was designed to the ceiling for upper display space, with a molding treatment at the transition point (between the lower bookcases and upper display cabinetry) that serves as a ladder rail for a rolling library ladder. An artisan "Heritage Paint" finish imparts a luxurious, lived-in look that gives this room a comfortable and welcoming appeal.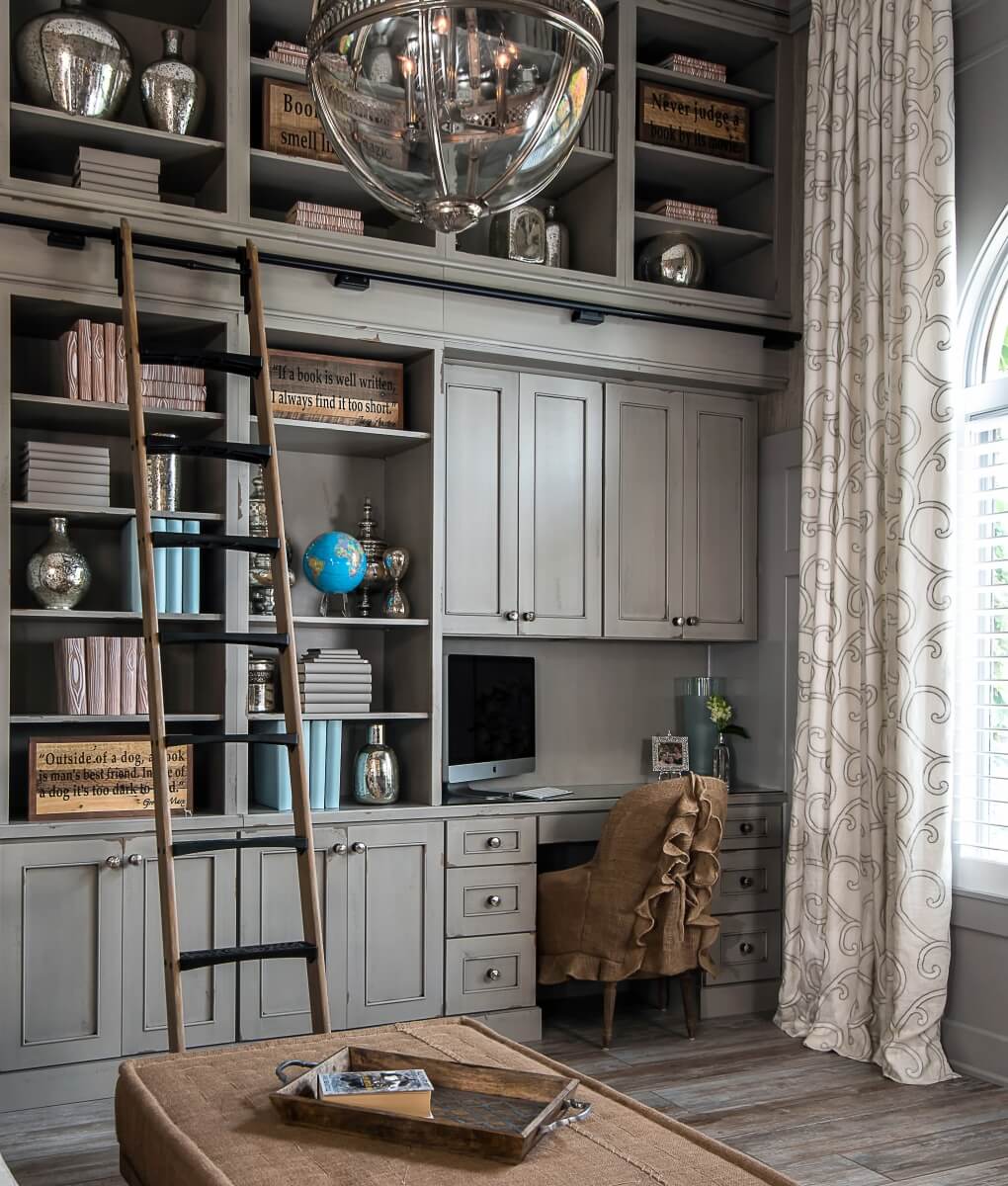 In keeping with the well-appointed interiors and architecture of the home, Markel designed the bath cabinetry and storage to reflect the beautiful architecture and design throughout the rest of the home.